---
Space Exploration is Changing Forever
Space Exploration is Changing Forever
Space Exploration is Changing Forever
Space Exploration is Changing Forever
Space Exploration is Changing Forever
Distant Automation
Distant Automation
Distant Automation
Distant Automation
Distant Automation
NASA, JPL & Microsoft have changed the very nature of space exploration.
Working together, they have created a software interface called "OnSight" that integrates a virtual environment on Mars with avatars of scientists from Earth, wearing the Microsoft HoloLens, the world's first untethered holographic computer.
This virtual construct allows for the Mars Rover Curiosity, to be operated by avatars and to accomplish tasks such as the drilling of target sites and the inspection of samples through ChemCam, a device on-board the rover that performs a spectrographic analysis by infrared laser-induced breakdown spectroscopy with the aid of the remote micro imager telescope which can resolve 1mm objects at a distance of 10 metres away. At a distance of up to 7 metres, a laser pulsing at an interval of 50ns, vaporises rock and releases light across the spectrum excluding the absorption lines, that reveal the composition of the samples.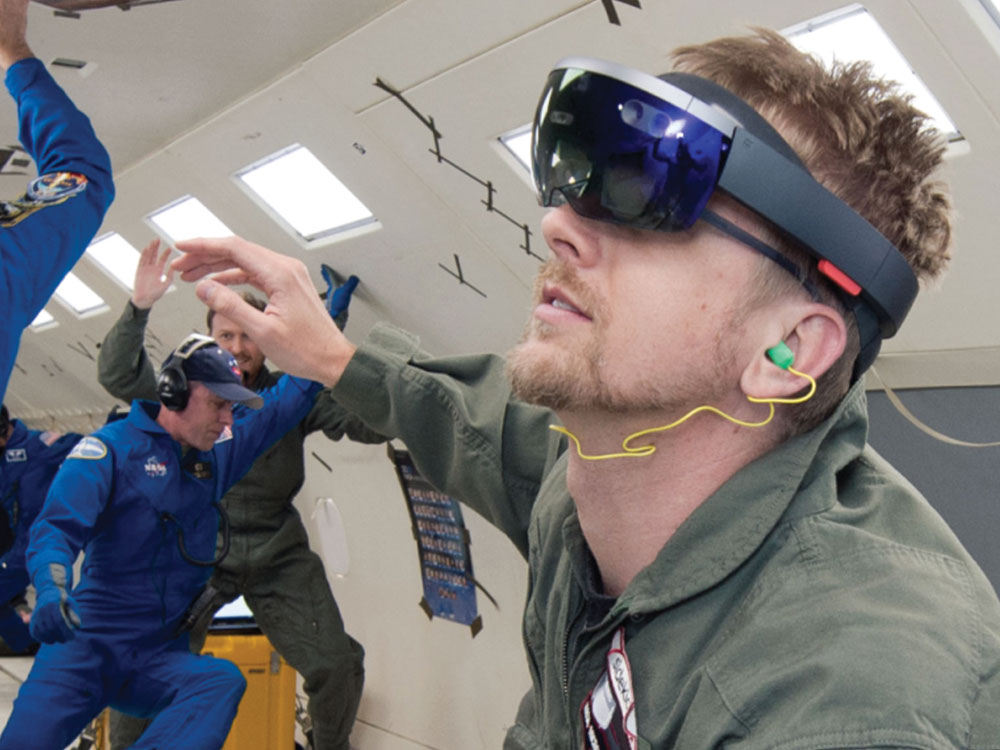 Testing Project Sidekick with HoloLens on NASA's Weightless Wonder C9 jet.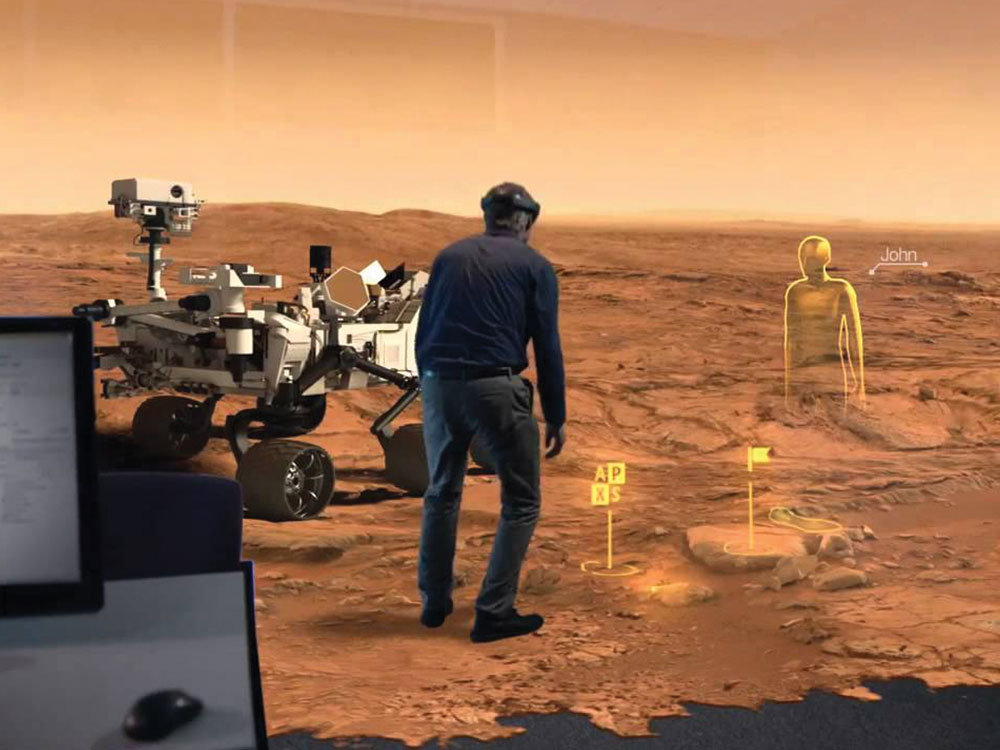 John with his Avatar, instructs the Mars Rover to drill and chemically analyse sample.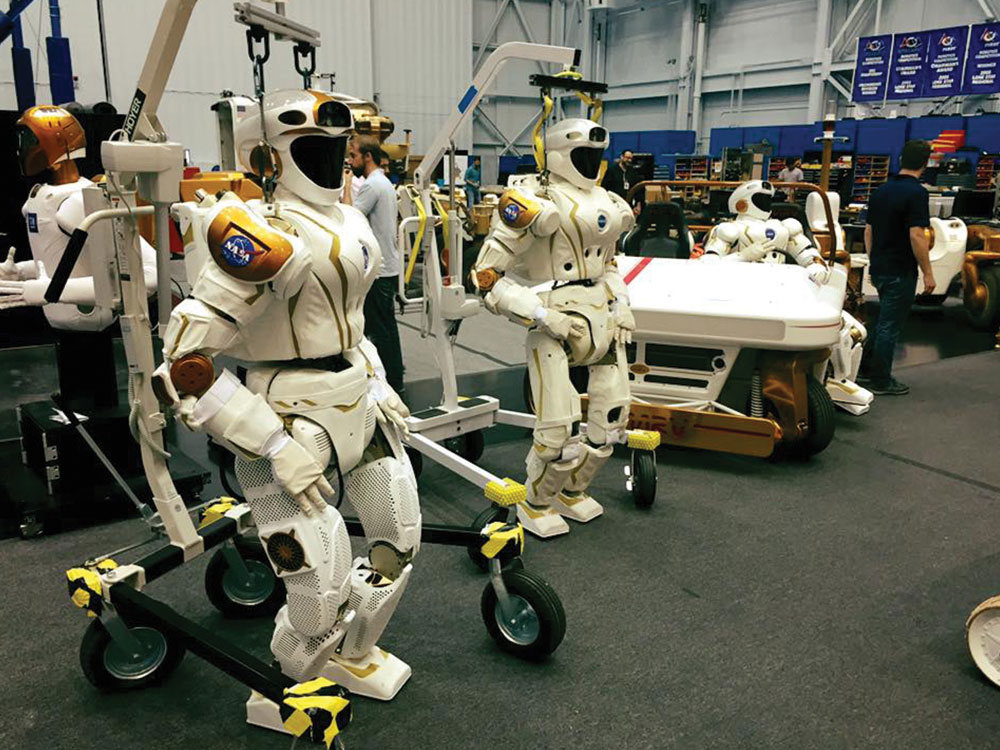 NASA and the future of robotics with Robonaut and three Valkyrie Robots.
Microsoft, NASA and JPL
Microsoft, NASA and JPL
Microsoft, NASA and JPL
Microsoft, NASA and JPL
Microsoft, NASA and JPL
Sidekick is a similar project and is currently underway, allowing for ground control to provide assistance to astronauts on-board the International Space Station, via HoloLens supported by Skype and/or holographic illustrations. This lessens the amount of training and recollection involved in performing complex repair tasks or zero gravity experiments.
Sidekick will also be utilised in hazardous environments, such as the NASA Extreme Environment Mission Operation (NEEMO), in which a group of astronauts and engineers live in the world's only undersea research station, Aquarius.
The future of NASA appears to extend out to point whereby robots such as the Mars Rover Curiosity, Robonaut and the Valkyrie, combined with the interface of avatars and holograms will be used as tools to extend our reach throughout the universe…