HYDROGEN TO OGANESSON
ATOMIC ARCHITECTURE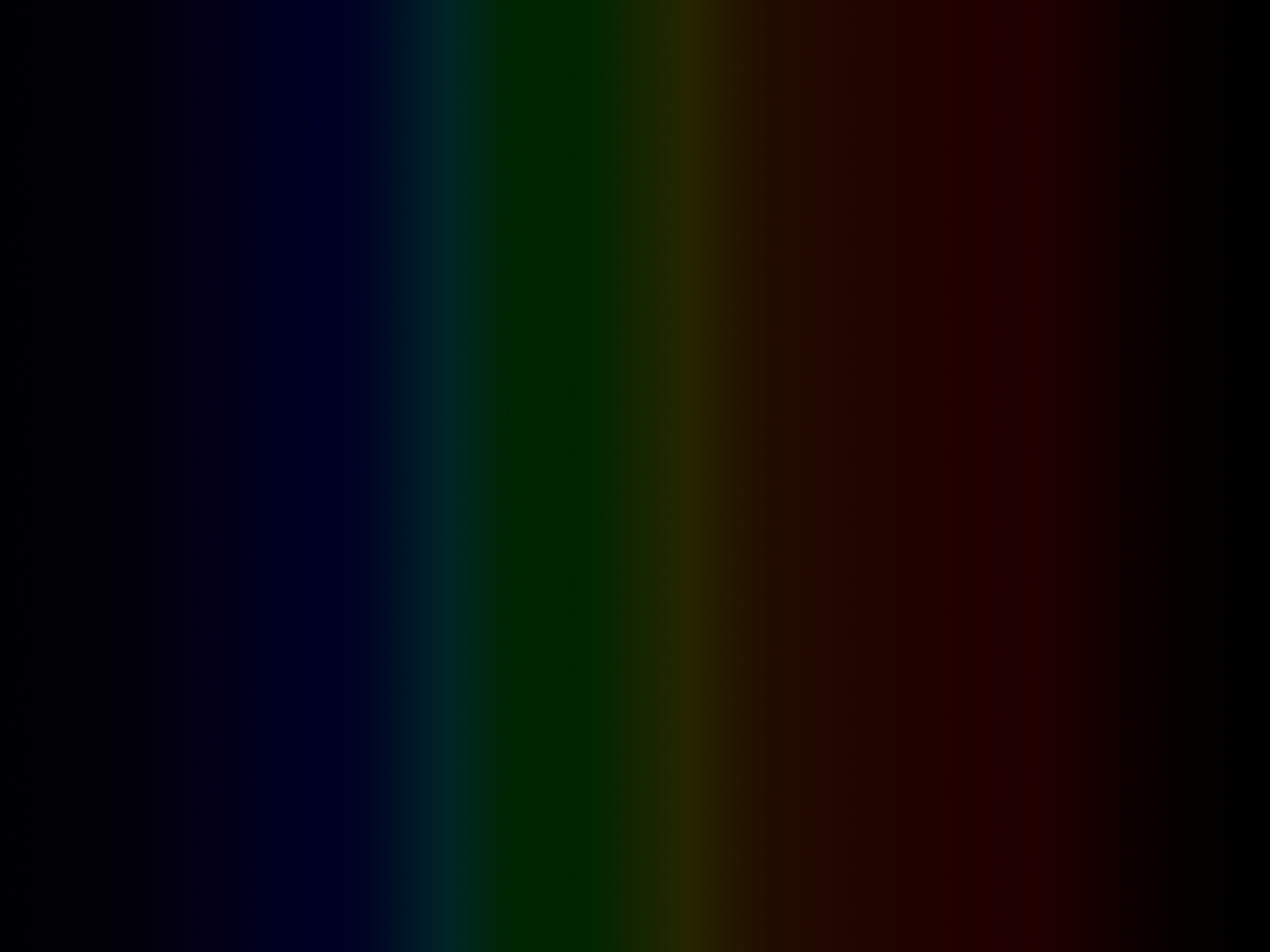 Spectrograph

Elemental Tile

Hassium
···
OVERVIEW
Hassium
Hs (108)
ˈhæsiəm
PHONETICS
---
IDENTIFICATION
Hassium is a synthetic element, radioactive and with the most stable known isotopes are 269Hs having a half-life of 9.7 seconds and 277mHs, with a half-life of 11 minutes. More than 100 atoms of hassium have been synthesized to date. In bulk quantities, hassium is expected to be a silvery metal that reacts readily with oxygen in the air, forming a volatile tetroxide.
ELEMENT BRIEF
---
1984 by Workers at Gesellschaft für Schwerionenforschung, Germany.
DISCOVERY
---
Latin 'Hassias' meaning 'Hess', the German state.
ETYMOLOGY
---
Hassium
ELEMENT
---
Hs
SYMBOL
---
108
ATOMIC NUMBER
---
54037-57-9
CAS NUMBER
---
PHYSICAL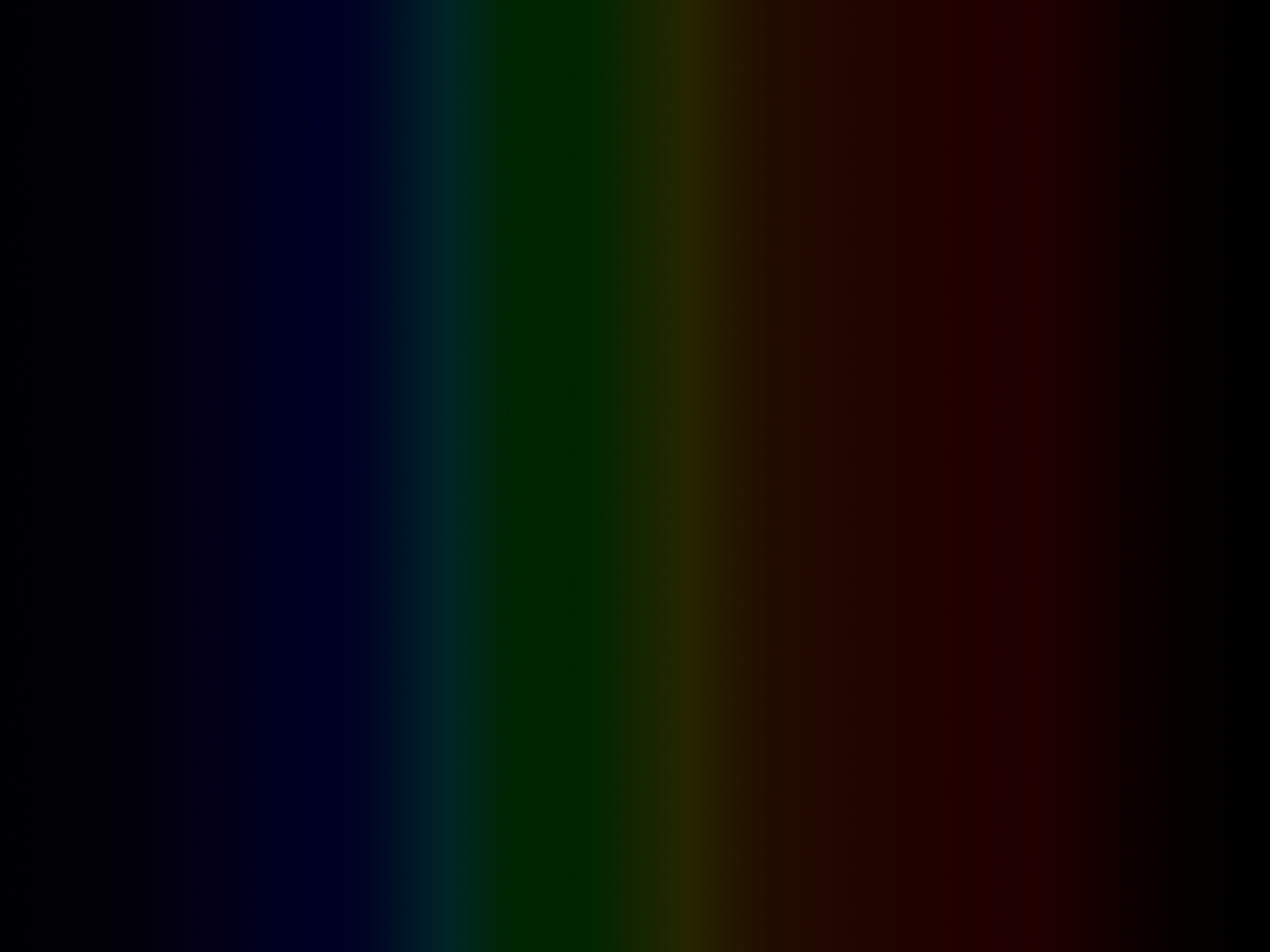 ELEMENTAL SPECTRUM
---
-
ELEMENTAL COLOUR
---
-
REFRACTIVE INDEX
---
-
POISSON RATIO
---
6.589 cm³
MOLAR VOLUME
---
-
BRINELL HARDNESS
---
-
MOHS HARDNESS
---
-
VICKERS HARDNESS
---
-
SPEED OF SOUND
---
-
BULK MODULUS
---
-
SHEAR MODULUS
---
-
YOUNG MODULUS
---
ALLOTROPES
NONE
THERMODYNAMIC
-
MELTING POINT
---
-
BOILING POINT
---
-
AUTOMATIC IGNITION
---
-
FLASHPOINT
---
-
CRITICAL TEMPERATURE
---
-
CRITICAL PRESSURE
---
-
THERMAL CONDUCTIVITY
---
-
THERMAL EXPANSION
---
-
SPECIFIC HEAT
---
-
HEAT FUSION
---
-
HEAT VAPORISATION
---
-
HEAT COMBUSTION
---
-
CURIE POINT
---
-
NEEL POINT
---
-
ADIABATIC INDEX
---
Solid
PHASE
---
ELECTROMAGNETIC
-
ELECTRICAL TYPE
---
-
CONDUCTIVITY
---
-
RESISTIVITY
---
-
SUPERCONDUCTING POINT
---
-
MAGNETIC TYPE
---
-
MASS SUSCEPTIBILITY
---
-
MOLAR SUSCEPTIBILITY
---
-
VOLUME SUSCEPTIBILITY
---
STRUCTURE
Transition Metal
CLASSIFICATION
---
270.134'290'0
ATOMIC WEIGHT
---
-
ATOMIC RADIUS
---
134 pm
COVALENT RADIUS SINGLE BOND
---
125 pm
COVALENT RADIUS DOUBLE BOND
---
118 pm
COVALENT RADIUS TRIPLE BOND
---
126 pm
VAN DER WAALS RADIUS
---
[Rn]7s²5f¹⁴6d⁶
ELECTRON CONFIGURATION
---
Hexagonal, Close Packed Single
CRYSTAL STRUCTURE
---
41.000'00 g/cm³
DENSITY AS SOLID
---
-
DENSITY AS LIQUID
---
-
DENSITY AS GAS
---
-
SPACE GROUP NAME
---
-
SPACE GROUP NUMBER
---
-
LATTICE ANGLES
---
-
LATTICE CONSTANTS
---
REACTIVITY
-
VALENCE
---
-
ELECTRONEGATIVITY
---
-
ELECTRON AFFINITY
---
IONISATION ENERGY
---
ELEMENTAL DISTRIBUTION
-
UNIVERSE
---
-
METEORITES
---
-
SUN
---
-
EARTH CRUST
---
-
OCEANS
---
-
HUMANS
---
ISOTOPES
1.11 hour
HALF LIFE
---
1.39 hour
LIFETIME
---
6d⁶ = 6, 2, -2, -1/2
QUANTUM NUMBERS
---
-
NEUTRON CROSS SECTION
---
-
NEUTRON MASS ABSORPTION
---
STABLE ISOTOPES
NONE
---
UNSTABLE ISOTOPES
---
ISOTOPIC CHAIN
| Isotope | Stability | Symbol | Type | Protons | | Neutrons | | Spin | Parity | Mass | | Abundance | | Mass Measure | Mass Excess | | Binding Energy | | Dipole Moment | | Quadrupole Moment | | Halflife in Years | | Halflife in Seconds | | A01 Decay Probability | | A01 Decay Mode | A01 Decay Energy | | A01 Decay Daughter | A01 Decay Link | A02 Decay Probability | | A02 Decay Mode | A02 Decay Energy | | A02 Decay Daughter | A02 Decay Link | A03 Decay Probability | | A03 Decay Mode | A03 Decay Energy | | A03 Decay Daughter | A03 Decay Link | A04 Decay Probability | | A04 Decay Mode | A04 Decay Energy | | A04 Decay Daughter | A04 Decay Link | A05 Decay Probability | | A05 Decay Mode | A05 Decay Energy | | A05 Decay Daughter | A05 Decay Link | A06 Decay Probability | | A06 Decay Mode | A06 Decay Energy | | A06 Decay Daughter | A06 Decay Link | Y01 Decay Product Yield | | Y01 Decay Product Nuclide | Y02 Decay Product Yield | | Y02 Decay Product Nuclide | Y03 Decay Product Yield | | Y03 Decay Product Nuclide | Y04 Decay Product Yield | | Y04 Decay Product Nuclide | Y05 Decay Product Yield | | Y05 Decay Product Nuclide | Y06 Decay Product Yield | | Y06 Decay Product Nuclide | Y07 Decay Product Yield | | Y07 Decay Product Nuclide | Y08 Decay Product Yield | | Y08 Decay Product Nuclide | Y09 Decay Product Yield | | Y09 Decay Product Nuclide | Y10 Decay Product Yield | | Y10 Decay Product Nuclide | Y11 Decay Product Yield | | Y11 Decay Product Nuclide | Y12 Decay Product Yield | | Y12 Decay Product Nuclide |
| --- | --- | --- | --- | --- | --- | --- | --- | --- | --- | --- | --- | --- | --- | --- | --- | --- | --- | --- | --- | --- | --- | --- | --- | --- | --- | --- | --- | --- | --- | --- | --- | --- | --- | --- | --- | --- | --- | --- | --- | --- | --- | --- | --- | --- | --- | --- | --- | --- | --- | --- | --- | --- | --- | --- | --- | --- | --- | --- | --- | --- | --- | --- | --- | --- | --- | --- | --- | --- | --- | --- | --- | --- | --- | --- | --- | --- | --- | --- | --- | --- | --- | --- | --- | --- | --- | --- | --- | --- | --- | --- | --- | --- | --- | --- | --- | --- | --- | --- | --- | --- | --- | --- | --- | --- |
| Isotope_108_hs_263_u | Unstable | ²⁶³Hs | Fermion | 108 | p | 155 | n | 7/2 | 1 | 263.128'558'000'0 | u | ~ 0 | % | ~ 0 | 134.368'000'000'0 | MeV | 7.278'000'000'0 | MeV | - | | - | | 3.17E-11 | year | 1.000 | milli-seconds ( x⁻³ ) | 100.000'000 | % | α | 10,670.000 | keV | ²⁵⁹Sg | ²⁶³Hs > [ 100 % , α , 10,670.0 keV ] > ²⁵⁹Sg | | | | | | | | | | | | | | | | | | | | | | | | | | | | | | | | | | | | 43.033'401 | % | ²⁰⁷Pb | 0.000'000 | % | ²⁰⁵Tl | 0.000'000 | % | ²⁰⁶Pb | | | | | | | | | | | | | | | | | | | | | | | | | | | |
| Isotope_108_hs_264_u | Unstable | ²⁶⁴Hs | Boson | 108 | p | 156 | n | 0 | 1 | 264.128'394'885'0 | u | ~ 0 | % | ~ 0 | 119.751'000'000'0 | MeV | 7.295'000'000'0 | MeV | - | | - | | 1.71E-11 | year | 540.000 | micro-seconds ( x⁻⁶ ) | 50.000'000 | % | SF | ? | keV | V | ²⁶⁴Hs > [ 50 % , SF , ? keV ] > V | | | α | 10,590.000 | keV | ²⁶⁰Sg | ²⁶⁴Hs > [ , α , 10,590.0 keV ] > ²⁶⁰Sg | | | | | | | | | | | | | | | | | | | | | | | | | | | | | 0.043'089 | % | ²⁰⁸Pb | 0.000'000 | % | ²⁰⁶Pb | ? | % | ²⁰⁰Hg | 0.000'000 | % | ²⁰⁸Pb | | | | | | | | | | | | | | | | | | | | | | | | |
| Isotope_108_hs_265_u | Unstable | ²⁶⁵Hs | Fermion | 108 | p | 157 | n | 9/2 | 1 | 265.130'085'000'0 | u | ~ 0 | % | ~ 0 | 119.599'066'000'0 | MeV | 7.298'239'000'0 | MeV | - | | - | | 6.65E-11 | year | 2.100 | milli-seconds ( x⁻³ ) | 100.000'000 | % | α | 10,586.200 | keV | ²⁶¹Sg | ²⁶⁵Hs > [ 100 % , α , 10,586.2 keV ] > ²⁶¹Sg | | | SF | ? | keV | V | ²⁶⁵Hs > [ , SF , ? keV ] > V | | | | | | | | | | | | | | | | | | | | | | | | | | | | | 99.476'033 | % | ²⁰⁵Tl | 0.000'000 | % | ²⁰⁷Pb | | | | | | | | | | | | | | | | | | | | | | | | | | | | | | |
| Isotope_108_hs_266_u | Unstable | ²⁶⁶Hs | Boson | 108 | p | 158 | n | 0 | 1 | 266.130'097'000'0 | u | ~ 0 | % | ~ 0 | 121.173'000'000'0 | MeV | 7.295'000'000'0 | MeV | - | | - | | 8.56E-11 | year | 2.700 | milli-seconds ( x⁻³ ) | 98.600'000 | % | α | 10,335.600 | keV | ²⁶²Sg | ²⁶⁶Hs > [ 98.6 % , α , 10,335.6 keV ] > ²⁶²Sg | | | SF | ? | keV | V | ²⁶⁶Hs > [ , SF , ? keV ] > V | | | | | | | | | | | | | | | | | | | | | | | | | | | | | 2.813'680 | % | ²⁰⁶Pb | 0.000'000 | % | ²⁰⁵Tl | 0.000'000 | % | ²⁰⁸Pb | | | | | | | | | | | | | | | | | | | | | | | | | | | |
| Isotope_108_hs_267_u | Unstable | ²⁶⁷Hs | Fermion | 108 | p | 159 | n | 3/2 | 1 | 267.131'789'000'0 | u | ~ 0 | % | ~ 0 | 121.185'000'000'0 | MeV | 7.298'000'000'0 | MeV | - | | - | | 1.01E-9 | year | 32.000 | milli-seconds ( x⁻³ ) | 100.000'000 | % | α | 10,120.000 | keV | ²⁶³Sg | ²⁶⁷Hs > [ 100 % , α , 10,120.0 keV ] > ²⁶³Sg | | | | | | | | | | | | | | | | | | | | | | | | | | | | | | | | | | | | 64.743'399 | % | ²⁰⁷Pb | 0.000'000 | % | ²⁰⁵Tl | 0.000'000 | % | ²⁰⁶Pb | 0.000'000 | % | ¹⁶⁰Dy | 0.000'000 | % | ¹⁴⁰Ce | ? | % | ¹⁷²Yb | ? | % | ¹⁵⁶Hf | ? | % | ¹⁵²Sm | ? | % | ¹⁸⁰Hf | ? | % | ¹⁵⁶Gd | ? | % | ¹⁶⁸Er | ? | % | ¹⁶⁴Dy |
| Isotope_108_hs_268_u | Unstable | ²⁶⁸Hs | Boson | 108 | p | 160 | n | 0 | 1 | 268.132'162'000'0 | u | ~ 0 | % | ~ 0 | 122.761'000'000'0 | MeV | 7.295'000'000'0 | MeV | - | | - | | 6.34E-8 | year | 2.000 | seconds ( x⁰ ) | ? | % | α | 9,900.000 | keV | ²⁶⁴Sg | ²⁶⁸Hs > [ ? % , α , 9,900.0 keV ] > ²⁶⁴Sg | | | | | | | | | | | | | | | | | | | | | | | | | | | | | | | | | | | | ? | % | ²⁰⁸Pb | ? | % | ²⁰⁶Pb | ? | % | ²⁰⁰Hg | 0.000'000 | % | ²⁰⁸Pb | | | | | | | | | | | | | | | | | | | | | | | | |
| Isotope_108_hs_269_u | Unstable | ²⁶⁹Hs | Fermion | 108 | p | 161 | n | ? | 0 | 269.134'056'000'0 | u | ~ 0 | % | ~ 0 | 123.108'000'000'0 | MeV | 7.297'000'000'0 | MeV | - | | - | | 8.56E-7 | year | 27.000 | seconds ( x⁰ ) | 100.000'000 | % | α | 9,630.000 | keV | ²⁶⁵Sg | ²⁶⁹Hs > [ 100 % , α , 9,630.0 keV ] > ²⁶⁵Sg | | | | | | | | | | | | | | | | | | | | | | | | | | | | | | | | | | | | 30.016'825 | % | ²⁰⁵Tl | 0.000'000 | % | ²⁰⁷Pb | | | | | | | | | | | | | | | | | | | | | | | | | | | | | | |
| Isotope_108_hs_270_u | Unstable | ²⁷⁰Hs | Boson | 108 | p | 162 | n | 0 | 1 | 270.134'650'000'0 | u | ~ 0 | % | ~ 0 | 124.872'000'000'0 | MeV | 7.293'000'000'0 | MeV | - | | - | | 9.51E-7 | year | 30.000 | seconds ( x⁰ ) | 100.000'000 | % | α | 9,297.900 | keV | ²⁶⁶Sg | ²⁷⁰Hs > [ 100 % , α , 9,297.9 keV ] > ²⁶⁶Sg | | | | | | | | | | | | | | | | | | | | | | | | | | | | | | | | | | | | 0.000'003 | % | ²⁰⁶Pb | 0.000'000 | % | ²⁰⁵Tl | 0.000'000 | % | ²⁰⁸Pb | | | | | | | | | | | | | | | | | | | | | | | | | | | |
| Isotope_108_hs_271_u | Unstable | ²⁷¹Hs | Fermion | 108 | p | 163 | n | ? | 0 | 271.137'657'000'0 | u | ~ 0 | % | ~ 0 | 125.426'000'000'0 | MeV | 7.294'000'000'0 | MeV | - | | - | | 1.27E-6 | year | 40.020 | seconds ( x⁰ ) | ? | % | α | 9,900.000 | keV | ²⁶⁷Sg | ²⁷¹Hs > [ ? % , α , 9,900.0 keV ] > ²⁶⁷Sg | | | SF | ? | keV | V | ²⁷¹Hs > [ , SF , ? keV ] > V | | | | | | | | | | | | | | | | | | | | | | | | | | | | | ? | % | ²⁰⁵Tl | ? | % | ²⁰⁸Pb | ? | % | ²⁰⁷Pb | 0.000'000 | % | ¹⁶⁰Dy | 0.000'000 | % | ¹⁴⁰Ce | ? | % | ¹⁷²Yb | ? | % | ¹⁵⁶Hf | ? | % | ¹⁵²Sm | ? | % | ¹⁸⁰Hf | ? | % | ¹⁵⁶Gd | ? | % | ¹⁶⁸Er | ? | % | ¹⁶⁴Dy |
| Isotope_108_hs_272_u | Unstable | ²⁷²Hs | Boson | 108 | p | 164 | n | 0 | 1 | 272.139'052'000'0 | u | ~ 0 | % | ~ 0 | 128.226'000'000'0 | MeV | 7.286'000'000'0 | MeV | - | | - | | 1.27E-6 | year | 40.020 | seconds ( x⁰ ) | ? | % | α | 10,100.000 | keV | ²⁶⁸Sg | ²⁷²Hs > [ ? % , α , 10,100.0 keV ] > ²⁶⁸Sg | | | SF | ? | keV | V | ²⁷²Hs > [ , SF , ? keV ] > V | | | | | | | | | | | | | | | | | | | | | | | | | | | | | | | | | | | | | | ? | % | ²⁰⁶Pb | | | | | | | | | | | | | | | | | | | | | | | | |
| Isotope_108_hs_273_u | Unstable | ²⁷³Hs | Fermion | 108 | p | 165 | n | 3/2 | 1 | 273.141'986'000'0 | u | ~ 0 | % | ~ 0 | 129.526'000'000'0 | MeV | 7.284'000'000'0 | MeV | - | | - | | 1.58E-6 | year | 49.980 | seconds ( x⁰ ) | ? | % | α | 9,900.000 | keV | ²⁶⁹Sg | ²⁷³Hs > [ ? % , α , 9,900.0 keV ] > ²⁶⁹Sg | | | | | | | | | | | | | | | | | | | | | | | | | | | | | | | | | | | | ? | % | ²⁰⁵Tl | ? | % | ²⁰⁷Pb | | | | | | | | | | | | | | | | | | | | | | | | | | | | | | |
| Isotope_108_hs_274_u | Unstable | ²⁷⁴Hs | Boson | 108 | p | 166 | n | 0 | 1 | 274.143'131'000'0 | u | ~ 0 | % | ~ 0 | 132.259'000'000'0 | MeV | 7.277'000'000'0 | MeV | - | | - | | 1.90E-6 | year | 60.000 | seconds ( x⁰ ) | ? | % | α | 9,500.000 | keV | ²⁷⁰Sg | ²⁷⁴Hs > [ ? % , α , 9,500.0 keV ] > ²⁷⁰Sg | | | SF | ? | keV | V | ²⁷⁴Hs > [ , SF , ? keV ] > V | | | | | | | | | | | | | | | | | | | | | | | | | | | | | ? | % | ¹⁷²Yb | ? | % | ²⁰⁵Tl | ? | % | ²⁰⁸Pb | | | | | | | | | | | | | | | | | | | | | | | | | | | |
| Isotope_108_hs_275_u | Unstable | ²⁷⁵Hs | Fermion | 108 | p | 167 | n | ? | 0 | 275.145'952'000'0 | u | ~ 0 | % | ~ 0 | 133.325'000'000'0 | MeV | 7.276'000'000'0 | MeV | - | | - | | 9.51E-7 | year | 30.000 | seconds ( x⁰ ) | ? | % | α | 9,200.000 | keV | ²⁷¹Sg | ²⁷⁵Hs > [ ? % , α , 9,200.0 keV ] > ²⁷¹Sg | | | SF | ? | keV | V | ²⁷⁵Hs > [ , SF , ? keV ] > V | | | | | | | | | | | | | | | | | | | | | | | | | | | | | | | | | | | | | | ? | % | ²⁰⁶Pb | ? | % | ¹⁷⁶Hf | ? | % | ¹⁶⁰Dy | ? | % | ¹⁴⁰Ce | ? | % | ¹⁵²Sm | ? | % | ¹⁸⁰Hf | ? | % | ¹⁵⁶Gd | ? | % | ¹⁶⁸Er | ? | % | ¹⁶⁴Dy |
| Isotope_108_hs_276_u | Unstable | ²⁷⁶Hs | Boson | 108 | p | 168 | n | 0 | 1 | 276.147'208'000'0 | u | ~ 0 | % | ~ 0 | 135.953'000'000'0 | MeV | 7.270'000'000'0 | MeV | - | | - | | 2.11E-6 | year | 66.600 | seconds ( x⁰ ) | ? | % | α | 8,800.000 | keV | ²⁷²Sg | ²⁷⁶Hs > [ ? % , α , 8,800.0 keV ] > ²⁷²Sg | | | SF | ? | keV | V | ²⁷⁶Hs > [ , SF , ? keV ] > V | | | | | | | | | | | | | | | | | | | | | | | | | | | | | | | | | | | | | | | | | | | | | | | | | | | | | | | | | | | | | | | | |
| Isotope_108_hs_277_u | Unstable | ²⁷⁷Hs | Fermion | 108 | p | 169 | n | 3/2 | 1 | 277.149'841'000'0 | u | ~ 0 | % | ~ 0 | 137.123'000'000'0 | MeV | 7.268'000'000'0 | MeV | - | | - | | 1.27E-6 | year | 40.020 | seconds ( x⁰ ) | | | | | | | | | | | | | | | | | | | | | | | | | | | | | | | | | | | | | | | | | | | | | | | | | | | | | | | | | | | | | | | | | | | | | | | | | | | | | | |
---