HYDROGEN TO OGANESSON
ATOMIC ARCHITECTURE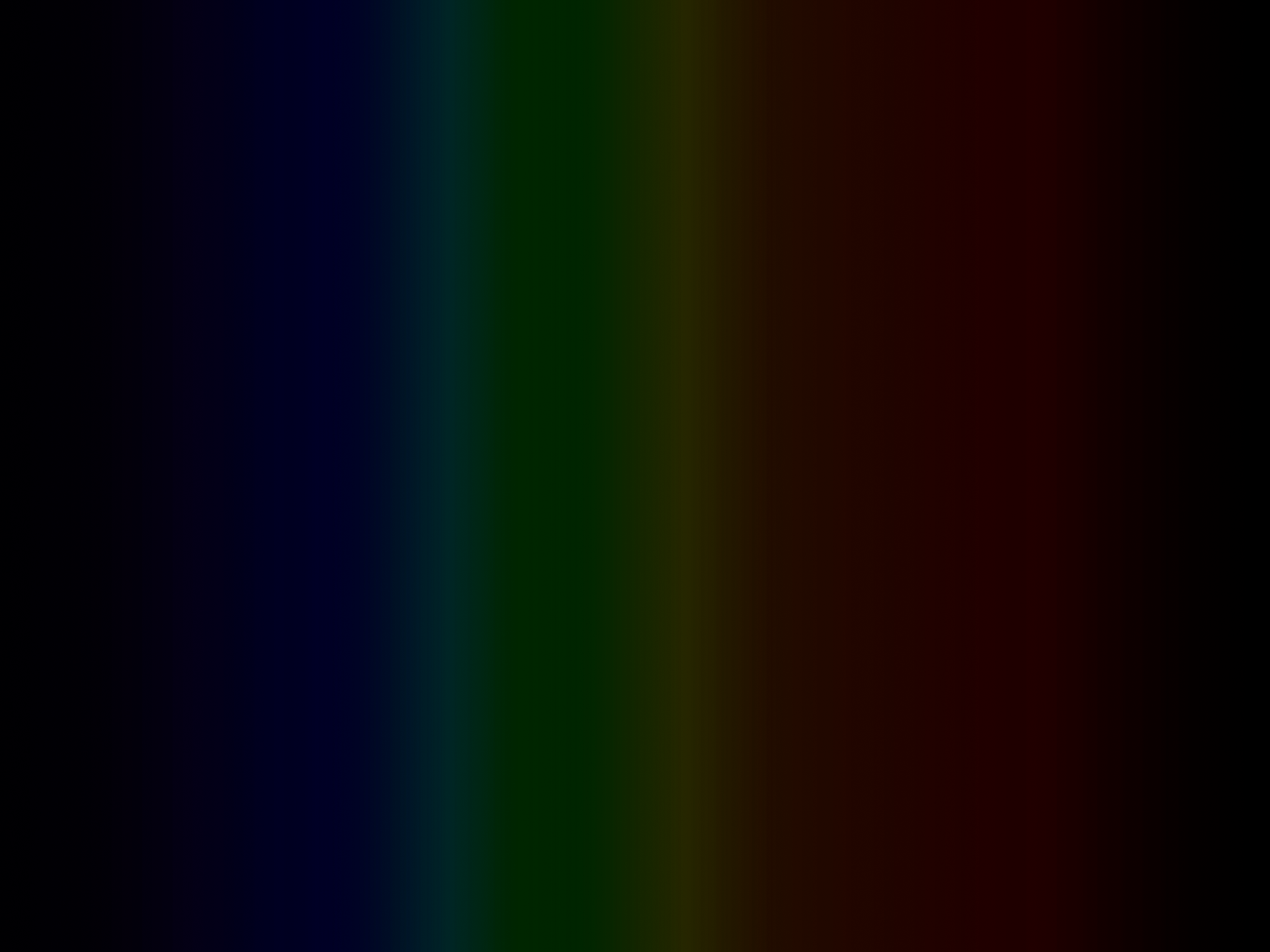 Spectrograph

Elemental Tile

Dubnium
···
OVERVIEW
Dubnium
Db (105)
ˈdʌbniəm
PHONETICS
---
IDENTIFICATION
Dubnium was first produced as a synthetic element (an element that can be created in a laboratory but is not found in nature) and radioactive. The most stable known isotope, dubnium-268 which has a half-life of 28 hours. In the 1960s and 1970s, microscopic amounts of dubnium were produced in laboratories in the former Soviet Union and in California.
ELEMENT BRIEF
---
1967 by Workers at the Nuclear Institute at Dubna and the University of California, Berkeley, USA.
DISCOVERY
---
From the name of the Joint Nuclear Institute at Dubna, an institute heavily involved in the search for heavy elements.
ETYMOLOGY
---
Dubnium
ELEMENT
---
Db
SYMBOL
---
105
ATOMIC NUMBER
---
53850-35-4
CAS NUMBER
---
PHYSICAL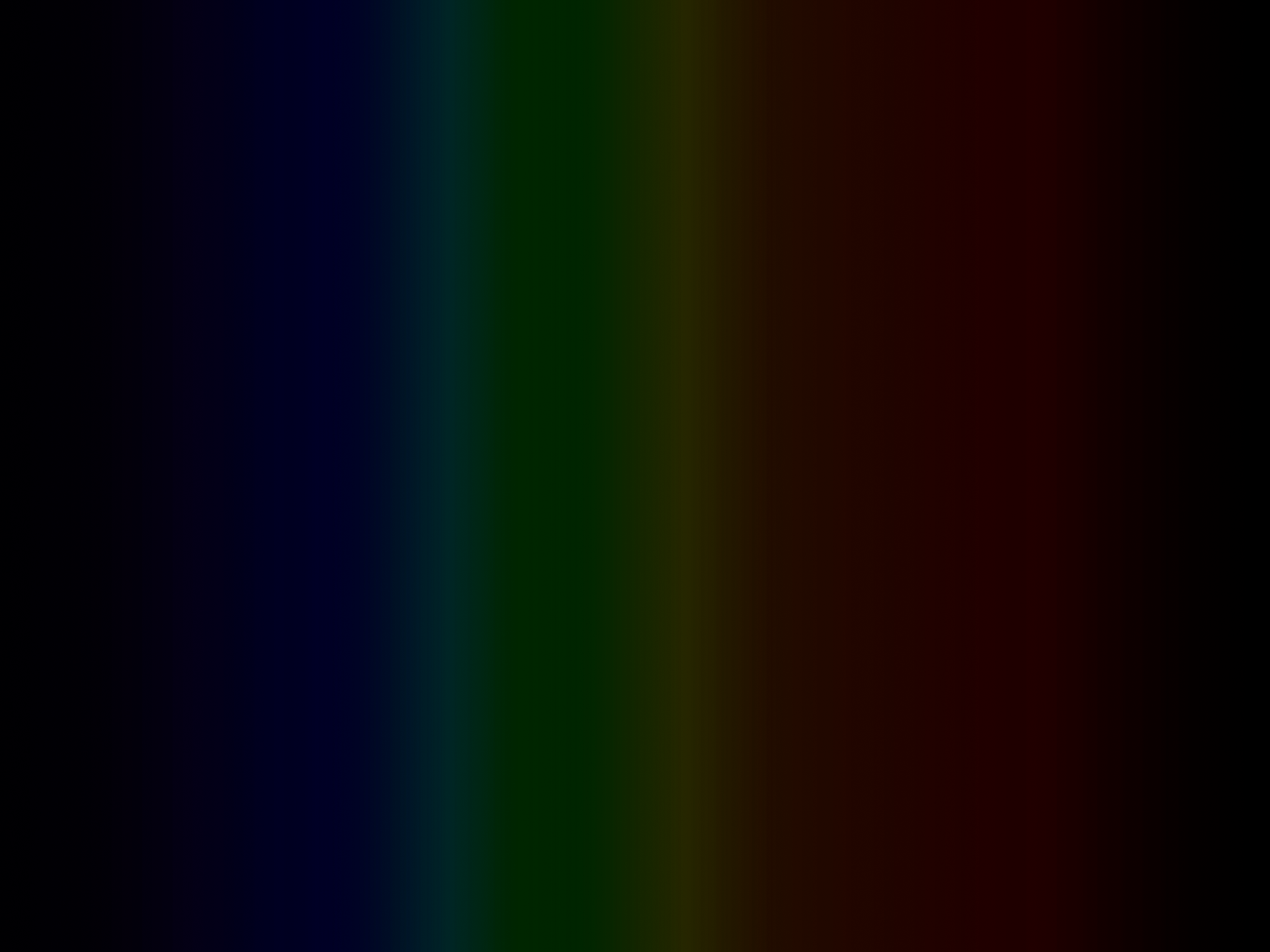 ELEMENTAL SPECTRUM
---
-
ELEMENTAL COLOUR
---
-
REFRACTIVE INDEX
---
-
POISSON RATIO
---
9.151 cm³
MOLAR VOLUME
---
-
BRINELL HARDNESS
---
-
MOHS HARDNESS
---
-
VICKERS HARDNESS
---
-
SPEED OF SOUND
---
-
BULK MODULUS
---
-
SHEAR MODULUS
---
-
YOUNG MODULUS
---
ALLOTROPES
NONE
THERMODYNAMIC
-
MELTING POINT
---
-
BOILING POINT
---
-
AUTOMATIC IGNITION
---
-
FLASHPOINT
---
-
CRITICAL TEMPERATURE
---
-
CRITICAL PRESSURE
---
-
THERMAL CONDUCTIVITY
---
-
THERMAL EXPANSION
---
-
SPECIFIC HEAT
---
-
HEAT FUSION
---
-
HEAT VAPORISATION
---
-
HEAT COMBUSTION
---
-
CURIE POINT
---
-
NEEL POINT
---
-
ADIABATIC INDEX
---
Solid
PHASE
---
ELECTROMAGNETIC
-
ELECTRICAL TYPE
---
-
CONDUCTIVITY
---
-
RESISTIVITY
---
-
SUPERCONDUCTING POINT
---
-
MAGNETIC TYPE
---
-
MASS SUSCEPTIBILITY
---
-
MOLAR SUSCEPTIBILITY
---
-
VOLUME SUSCEPTIBILITY
---
STRUCTURE
Transition Metal
CLASSIFICATION
---
268.125'670'0
ATOMIC WEIGHT
---
-
ATOMIC RADIUS
---
149 pm
COVALENT RADIUS SINGLE BOND
---
136 pm
COVALENT RADIUS DOUBLE BOND
---
126 pm
COVALENT RADIUS TRIPLE BOND
---
139 pm
VAN DER WAALS RADIUS
---
[Rn]7s²5f¹⁴7p³
ELECTRON CONFIGURATION
---
Cubic, Body-centred
CRYSTAL STRUCTURE
---
29.300'00 g/cm³
DENSITY AS SOLID
---
-
DENSITY AS LIQUID
---
-
DENSITY AS GAS
---
-
SPACE GROUP NAME
---
-
SPACE GROUP NUMBER
---
-
LATTICE ANGLES
---
-
LATTICE CONSTANTS
---
REACTIVITY
5
VALENCE
---
-
ELECTRONEGATIVITY
---
-
ELECTRON AFFINITY
---
IONISATION ENERGY
---
ELEMENTAL DISTRIBUTION
-
UNIVERSE
---
-
METEORITES
---
-
SUN
---
-
EARTH CRUST
---
-
OCEANS
---
-
HUMANS
---
ISOTOPES
5.56 hours
HALF LIFE
---
18.90 hours
LIFETIME
---
7p³ = 6, 2, 0, +1/2
QUANTUM NUMBERS
---
-
NEUTRON CROSS SECTION
---
-
NEUTRON MASS ABSORPTION
---
STABLE ISOTOPES
NONE
---
UNSTABLE ISOTOPES
---
ISOTOPIC CHAIN
| Isotope | Stability | Symbol | Type | Protons | | Neutrons | | Spin | Parity | Mass | | Abundance | | Mass Measure | Mass Excess | | Binding Energy | | Dipole Moment | | Quadrupole Moment | | Halflife in Years | | Halflife in Seconds | | A01 Decay Probability | | A01 Decay Mode | A01 Decay Energy | | A01 Decay Daughter | A01 Decay Link | A02 Decay Probability | | A02 Decay Mode | A02 Decay Energy | | A02 Decay Daughter | A02 Decay Link | A03 Decay Probability | | A03 Decay Mode | A03 Decay Energy | | A03 Decay Daughter | A03 Decay Link | A04 Decay Probability | | A04 Decay Mode | A04 Decay Energy | | A04 Decay Daughter | A04 Decay Link | A05 Decay Probability | | A05 Decay Mode | A05 Decay Energy | | A05 Decay Daughter | A05 Decay Link | A06 Decay Probability | | A06 Decay Mode | A06 Decay Energy | | A06 Decay Daughter | A06 Decay Link | Y01 Decay Product Yield | | Y01 Decay Product Nuclide | Y02 Decay Product Yield | | Y02 Decay Product Nuclide | Y03 Decay Product Yield | | Y03 Decay Product Nuclide | Y04 Decay Product Yield | | Y04 Decay Product Nuclide | Y05 Decay Product Yield | | Y05 Decay Product Nuclide | Y06 Decay Product Yield | | Y06 Decay Product Nuclide | Y07 Decay Product Yield | | Y07 Decay Product Nuclide | Y08 Decay Product Yield | | Y08 Decay Product Nuclide | Y09 Decay Product Yield | | Y09 Decay Product Nuclide | Y10 Decay Product Yield | | Y10 Decay Product Nuclide | Y11 Decay Product Yield | | Y11 Decay Product Nuclide | Y12 Decay Product Yield | | Y12 Decay Product Nuclide |
| --- | --- | --- | --- | --- | --- | --- | --- | --- | --- | --- | --- | --- | --- | --- | --- | --- | --- | --- | --- | --- | --- | --- | --- | --- | --- | --- | --- | --- | --- | --- | --- | --- | --- | --- | --- | --- | --- | --- | --- | --- | --- | --- | --- | --- | --- | --- | --- | --- | --- | --- | --- | --- | --- | --- | --- | --- | --- | --- | --- | --- | --- | --- | --- | --- | --- | --- | --- | --- | --- | --- | --- | --- | --- | --- | --- | --- | --- | --- | --- | --- | --- | --- | --- | --- | --- | --- | --- | --- | --- | --- | --- | --- | --- | --- | --- | --- | --- | --- | --- | --- | --- | --- | --- | --- |
| Isotope_105_db_255_u | Unstable | ²⁵⁵Db | Boson | 105 | p | 150 | n | ? | 0 | 255.107'398'000'0 | u | ~ 0 | % | ~ 0 | 115.174'000'000'0 | MeV | 7.338'000'000'0 | MeV | - | | - | | 5.39E-8 | year | 1.700 | seconds ( x⁰ ) | 80.000'000 | % | α | 9,720.000 | keV | ²⁵¹Lr | ²⁵⁵Db > [ 80 % , α , 9,720.0 keV ] > ²⁵¹Lr | | | SF | ? | keV | V | ²⁵⁵Db > [ , SF , ? keV ] > V | | | | | | | | | | | | | | | | | | | | | | | | | | | | | ? | % | ²⁰⁵Tl | ? | % | ²⁰⁸Pb | ? | % | ²⁰⁷Pb | | | | | | | | | | | | | | | | | | | | | | | | | | | |
| Isotope_105_db_256_u | Unstable | ²⁵⁶Db | Fermion | 105 | p | 151 | n | ? | 0 | 256.108'127'000'0 | u | ~ 0 | % | ~ 0 | 100.041'000'000'0 | MeV | 7.357'000'000'0 | MeV | - | | - | | 6.02E-8 | year | 1.900 | seconds ( x⁰ ) | 36.000'000 | % | β+ | 5,462.000 | keV | ²⁵⁶Rf | ²⁵⁶Db > [ 36 % , β+ , 5,462.0 keV ] > ²⁵⁶Rf | | | SF | ? | keV | V | ²⁵⁶Db > [ , SF , ? keV ] > V | ? | % | α | 9,457.000 | keV | ²⁵²Lr | ²⁵⁶Db > [ ? % , α , 9,457.0 keV ] > ²⁵²Lr | | | | | | | | | | | | | | | | | | | | | | 0.077'560 | % | ²⁰⁸Pb | 0.000'000 | % | ²⁰⁶Pb | ? | % | ²⁰⁰Hg | ? | % | ²⁰⁶Pb | | | | | | | | | | | | | | | | | | | | | | | | |
| Isotope_105_db_257_u | Unstable | ²⁵⁷Db | Boson | 105 | p | 152 | n | 9/2 | 1 | 257.107'722'000'0 | u | ~ 0 | % | ~ 0 | 100.720'000'000'0 | MeV | 7.357'000'000'0 | MeV | - | | - | | 4.85E-8 | year | 1.530 | seconds ( x⁰ ) | 94.000'000 | % | α | 9,230.000 | keV | ²⁵³Lr | ²⁵⁷Db > [ 94 % , α , 9,230.0 keV ] > ²⁵³Lr | | | SF | ? | keV | V | ²⁵⁷Db > [ , SF , ? keV ] > V | 1.000'000 | % | β+ | 3,386.000 | keV | ²⁵⁷Rf | ²⁵⁷Db > [ 1 % , β+ , 3,386.0 keV ] > ²⁵⁷Rf | | | | | | | | | | | | | | | | | | | | | | 32.422'879 | % | ²⁰⁵Tl | 0.000'000 | % | ²⁰⁷Pb | | | | | | | | | | | | | | | | | | | | | | | | | | | | | | |
| Isotope_105_db_258_u | Unstable | ²⁵⁸Db | Fermion | 105 | p | 153 | n | ? | 0 | 258.109'231'000'0 | u | ~ 0 | % | ~ 0 | 100.342'000'000'0 | MeV | 7.361'000'000'0 | MeV | - | | - | | 1.43E-7 | year | 4.500 | seconds ( x⁰ ) | 64.000'000 | % | α | 9,476.000 | keV | ²⁵⁴Lr | ²⁵⁸Db > [ 64 % , α , 9,476.0 keV ] > ²⁵⁴Lr | | | β+ | 4,326.000 | keV | ²⁵⁸Rf | ²⁵⁸Db > [ , β+ , 4,326.0 keV ] > ²⁵⁸Rf | 1.000'000 | % | SF | ? | keV | V | ²⁵⁸Db > [ 1 % , SF , ? keV ] > V | | | | | | | | | | | | | | | | | | | | | | 23.401'794 | % | ²⁰⁶Pb | 0.000'000 | % | ²⁰⁵Tl | 0.000'000 | % | ²⁰⁸Pb | | | | | | | | | | | | | | | | | | | | | | | | | | | |
| Isotope_105_db_259_u | Unstable | ²⁵⁹Db | Boson | 105 | p | 154 | n | ? | 0 | 259.109'610'000'0 | u | ~ 0 | % | ~ 0 | 101.748'000'000'0 | MeV | 7.359'000'000'0 | MeV | - | | - | | 1.62E-8 | year | 510.000 | milli-seconds ( x⁻³ ) | 100.000'000 | % | α | 9,618.000 | keV | ²⁵⁵Lr | ²⁵⁹Db > [ 100 % , α , 9,618.0 keV ] > ²⁵⁵Lr | | | | | | | | | | | | | | | | | | | | | | | | | | | | | | | | | | | | 95.814'549 | % | ²⁰⁷Pb | 0.000'000 | % | ²⁰⁵Tl | 0.000'000 | % | ²⁰⁶Pb | 0.000'000 | % | ¹⁶⁰Dy | 0.000'000 | % | ¹⁴⁰Ce | ? | % | ¹⁷²Yb | ? | % | ¹⁷⁶Hf | ? | % | ¹⁵²Sm | ? | % | ¹⁸⁰Hf | ? | % | ¹⁵⁶Gd | ? | % | ¹⁶⁸Er | ? | % | ¹⁶⁴Dy |
| Isotope_105_db_260_u | Unstable | ²⁶⁰Db | Fermion | 105 | p | 155 | n | ? | 0 | 260.111'300'000'0 | u | ~ 0 | % | ~ 0 | 102.101'000'000'0 | MeV | 7.360'000'000'0 | MeV | - | | - | | 4.82E-8 | year | 1.520 | seconds ( x⁰ ) | 90.400'000 | % | α | 9,378.400 | keV | ²⁵⁶Lr | ²⁶⁰Db > [ 90.4 % , α , 9,378.4 keV ] > ²⁵⁶Lr | | | SF | ? | keV | V | ²⁶⁰Db > [ , SF , ? keV ] > V | 2.500'000 | % | β+ | 3,505.000 | keV | ²⁶⁰Rf | ²⁶⁰Db > [ 2.5 % , β+ , 3,505.0 keV ] > ²⁶⁰Rf | | | | | | | | | | | | | | | | | | | | | | 90.549'799 | % | ²⁰⁸Pb | 0.000'000 | % | ²⁰⁶Pb | ? | % | ²⁰⁰Hg | 0.000'000 | % | ²⁰⁸Pb | | | | | | | | | | | | | | | | | | | | | | | | |
| Isotope_105_db_261_u | Unstable | ²⁶¹Db | Boson | 105 | p | 156 | n | ? | 0 | 261.112'056'000'0 | u | ~ 0 | % | ~ 0 | 103.676'000'000'0 | MeV | 7.357'000'000'0 | MeV | - | | - | | 5.70E-8 | year | 1.800 | seconds ( x⁰ ) | 82.000'000 | % | α | 9,219.000 | keV | ²⁵⁷Lr | ²⁶¹Db > [ 82 % , α , 9,219.0 keV ] > ²⁵⁷Lr | | | SF | ? | keV | V | ²⁶¹Db > [ , SF , ? keV ] > V | | | | | | | | | | | | | | | | | | | | | | | | | | | | | 82.516'640 | % | ²⁰⁵Tl | 0.000'000 | % | ²⁰⁷Pb | | | | | | | | | | | | | | | | | | | | | | | | | | | | | | |
| Isotope_105_db_262_u | Unstable | ²⁶²Db | Fermion | 105 | p | 157 | n | ? | 0 | 262.114'084'000'0 | u | ~ 0 | % | ~ 0 | 104.379'000'000'0 | MeV | 7.357'000'000'0 | MeV | - | | - | | 1.11E-6 | year | 34.980 | seconds ( x⁰ ) | 67.000'000 | % | α | 9,005.000 | keV | ²⁵⁸Lr | ²⁶²Db > [ 67 % , α , 9,005.0 keV ] > ²⁵⁸Lr | | | SF | ? | keV | V | ²⁶²Db > [ , SF , ? keV ] > V | 3.000'000 | % | β+ | 2,853.000 | keV | ²⁶²Rf | ²⁶²Db > [ 3 % , β+ , 2,853.0 keV ] > ²⁶²Rf | | | | | | | | | | | | | | | | | | | | | | 63.678'141 | % | ²⁰⁶Pb | 0.000'001 | % | ²⁰⁵Tl | 0.000'000 | % | ²⁰⁸Pb | | | | | | | | | | | | | | | | | | | | | | | | | | | |
| Isotope_105_db_263_u | Unstable | ²⁶³Db | Boson | 105 | p | 158 | n | ? | 0 | 263.114'988'000'0 | u | ~ 0 | % | ~ 0 | 106.269'000'000'0 | MeV | 7.352'000'000'0 | MeV | - | | - | | 9.18E-7 | year | 28.980 | seconds ( x⁰ ) | 56.000'000 | % | SF | ? | keV | V | ²⁶³Db > [ 56 % , SF , ? keV ] > V | | | α | 8,834.000 | keV | ²⁵⁹Lr | ²⁶³Db > [ , α , 8,834.0 keV ] > ²⁵⁹Lr | 6.900'000 | % | β+ | 1,252.000 | keV | ²⁶³Rf | ²⁶³Db > [ 6.9 % , β+ , 1,252.0 keV ] > ²⁶³Rf | | | | | | | | | | | | | | | | | | | | | | 30.670'964 | % | ²⁰⁷Pb | 0.000'000 | % | ²⁰⁵Tl | 0.000'000 | % | ²⁰⁶Pb | 0.000'000 | % | ¹⁶⁰Dy | 0.000'000 | % | ¹⁴⁰Ce | ? | % | ¹⁷²Yb | ? | % | ¹⁷⁶Hf | ? | % | ¹⁵²Sm | ? | % | ¹⁸⁰Hf | ? | % | ¹⁵⁶Gd | ? | % | ¹⁶⁸Er | ? | % | ¹⁶⁴Dy |
| Isotope_105_db_264_u | Unstable | ²⁶⁴Db | Fermion | 105 | p | 159 | n | ? | 0 | 264.117'404'000'0 | u | ~ 0 | % | ~ 0 | 107.111'000'000'0 | MeV | 7.352'000'000'0 | MeV | - | | - | | 6.33E-6 | year | 199.800 | seconds ( x⁰ ) | ? | % | α | 8,660.000 | keV | ²⁶⁰Lr | ²⁶⁴Db > [ ? % , α , 8,660.0 keV ] > ²⁶⁰Lr | | | | | | | | | | | | | | | | | | | | | | | | | | | | | | | | | | | | ? | % | ²⁰⁸Pb | ? | % | ²⁰⁶Pb | ? | % | ²⁰⁰Hg | 0.000'000 | % | ²⁰⁸Pb | | | | | | | | | | | | | | | | | | | | | | | | |
| Isotope_105_db_265_u | Unstable | ²⁶⁵Db | Boson | 105 | p | 160 | n | ? | 0 | 265.118'601'000'0 | u | ~ 0 | % | ~ 0 | 109.361'000'000'0 | MeV | 7.346'000'000'0 | MeV | - | | - | | 2.85E-5 | year | 900.000 | seconds ( x⁰ ) | ? | % | α | 8,490.000 | keV | ²⁶¹Lr | ²⁶⁵Db > [ ? % , α , 8,490.0 keV ] > ²⁶¹Lr | | | | | | | | | | | | | | | | | | | | | | | | | | | | | | | | | | | | ? | % | ²⁰⁵Tl | ? | % | ²⁰⁷Pb | | | | | | | | | | | | | | | | | | | | | | | | | | | | | | |
| Isotope_105_db_266_u | Unstable | ²⁶⁶Db | Fermion | 105 | p | 161 | n | ? | 0 | 266.121'029'000'0 | u | ~ 0 | % | ~ 0 | 110.476'000'000'0 | MeV | 7.344'000'000'0 | MeV | - | | - | | 3.80E-5 | year | 1.200 | kilo-seconds ( x³ ) | ? | % | α | 8,190.000 | keV | ²⁶²Lr | ²⁶⁶Db > [ ? % , α , 8,190.0 keV ] > ²⁶²Lr | | | SF | ? | keV | V | ²⁶⁶Db > [ , SF , ? keV ] > V | | | | | | | | | | | | | | | | | | | | | | | | | | | | | ? | % | ¹⁷²Yb | ? | % | ²⁰⁵Tl | ? | % | ²⁰⁸Pb | | | | | | | | | | | | | | | | | | | | | | | | | | | |
| Isotope_105_db_267_u | Unstable | ²⁶⁷Db | Boson | 105 | p | 162 | n | ? | 0 | 267.122'377'000'0 | u | ~ 0 | % | ~ 0 | 112.738'000'000'0 | MeV | 7.339'000'000'0 | MeV | - | | - | | 2.21E-4 | year | 6.984 | kilo-seconds ( x³ ) | ? | % | α | 7,900.000 | keV | ²⁶³Lr | ²⁶⁷Db > [ ? % , α , 7,900.0 keV ] > ²⁶³Lr | | | SF | ? | keV | V | ²⁶⁷Db > [ , SF , ? keV ] > V | | | | | | | | | | | | | | | | | | | | | | | | | | | | | ? | % | ²⁰⁵Tl | ? | % | ²⁰⁸Pb | ? | % | ²⁰⁷Pb | ? | % | ²⁰⁶Pb | ? | % | ¹⁷⁶Hf | ? | % | ¹⁶⁰Dy | ? | % | ¹⁴⁰Ce | ? | % | ¹⁵²Sm | ? | % | ¹⁸⁰Hf | ? | % | ¹⁵⁶Gd | ? | % | ¹⁶⁸Er | ? | % | ¹⁶⁴Dy |
| Isotope_105_db_268_u | Unstable | ²⁶⁸Db | Fermion | 105 | p | 163 | n | ? | 0 | 268.125'445'000'0 | u | ~ 0 | % | ~ 0 | 113.994'000'000'0 | MeV | 7.337'000'000'0 | MeV | - | | - | | 6.34E-4 | year | 20.016 | kilo-seconds ( x³ ) | ? | % | α | 8,200.000 | keV | ²⁶⁴Lr | ²⁶⁸Db > [ ? % , α , 8,200.0 keV ] > ²⁶⁴Lr | | | SF | ? | keV | V | ²⁶⁸Db > [ , SF , ? keV ] > V | | | | | | | | | | | | | | | | | | | | | | | | | | | | | ? | % | ²⁰⁸Pb | ? | % | ²⁰⁶Pb | ? | % | ²⁰⁰Hg | ? | % | ²⁰⁶Pb | | | | | | | | | | | | | | | | | | | | | | | | |
| Isotope_105_db_269_u | Unstable | ²⁶⁹Db | Boson | 105 | p | 164 | n | ? | 0 | 269.127'460'000'0 | u | ~ 0 | % | ~ 0 | 116.851'000'000'0 | MeV | 7.329'000'000'0 | MeV | - | | - | | 3.17E-4 | year | 10.008 | kilo-seconds ( x³ ) | ? | % | α | 8,400.000 | keV | ²⁶⁵Lr | ²⁶⁹Db > [ ? % , α , 8,400.0 keV ] > ²⁶⁵Lr | | | SF | ? | keV | V | ²⁶⁹Db > [ , SF , ? keV ] > V | | | | | | | | | | | | | | | | | | | | | | | | | | | | | ? | % | ²⁰⁵Tl | ? | % | ²⁰⁷Pb | | | | | | | | | | | | | | | | | | | | | | | | | | | | | | |
| Isotope_105_db_270_u | Unstable | ²⁷⁰Db | Fermion | 105 | p | 165 | n | ? | 0 | 270.130'712'000'0 | u | ~ 0 | % | ~ 0 | 118.728'000'000'0 | MeV | 7.325'000'000'0 | MeV | - | | - | | 1.27E-4 | year | 3.996 | kilo-seconds ( x³ ) | ? | % | α | 8,200.000 | keV | ²⁶⁶Lr | ²⁷⁰Db > [ ? % , α , 8,200.0 keV ] > ²⁶⁶Lr | | | SF | ? | keV | V | ²⁷⁰Db > [ , SF , ? keV ] > V | | | | | | | | | | | | | | | | | | | | | | | | | | | | | ? | % | ¹⁷²Yb | ? | % | ²⁰⁵Tl | ? | % | ²⁰⁸Pb | | | | | | | | | | | | | | | | | | | | | | | | | | | |
---