HYDROGEN TO OGANESSON
ATOMIC ARCHITECTURE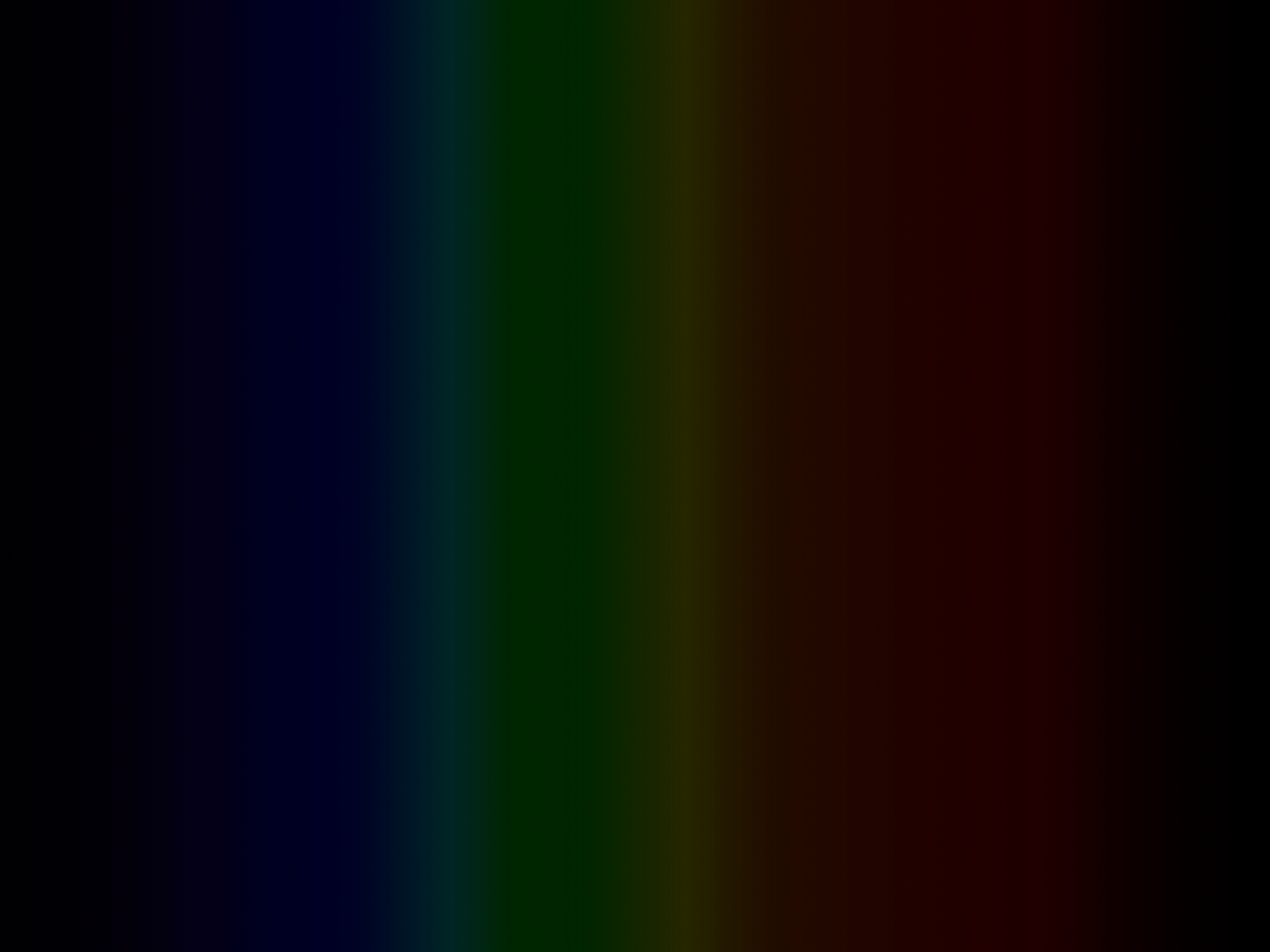 Spectrograph

Elemental Tile

Rutherfordium
···
OVERVIEW
Rutherfordium
Rf (104)
ˌrʌðəˈfɔːdiəm
PHONETICS
---
IDENTIFICATION
Rutherfordium is a synthetic element (an element created in a laboratory but is not found in nature) and radioactive. The most stable known isotope is 267Rf and has a half-life of 1.3 hours. In the 1960s, small amounts of rutherfordium were produced in laboratories in the former Soviet Union and in California.
ELEMENT BRIEF
---
1964 by Workers at the Nuclear Institute at Dubna and the University of California, Berkeley, USA.
DISCOVERY
---
From the name of Lord "Rutherford", physicist and chemist from New Zealand.
ETYMOLOGY
---
Rutherfordium
ELEMENT
---
Rf
SYMBOL
---
104
ATOMIC NUMBER
---
53850-36-5
CAS NUMBER
---
PHYSICAL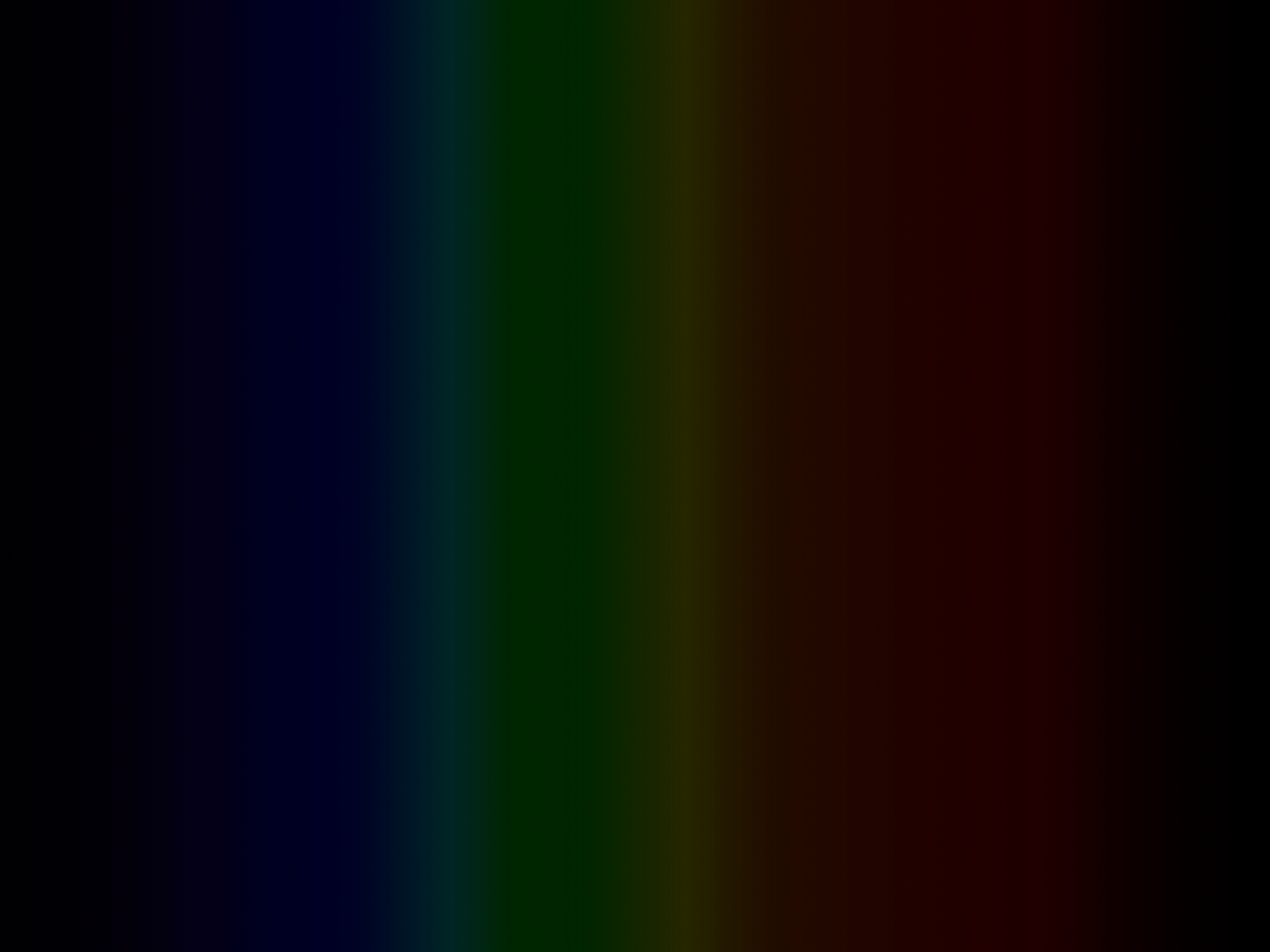 ELEMENTAL SPECTRUM
---
-
ELEMENTAL COLOUR
---
-
REFRACTIVE INDEX
---
-
POISSON RATIO
---
11.514 cm³
MOLAR VOLUME
---
-
BRINELL HARDNESS
---
-
MOHS HARDNESS
---
-
VICKERS HARDNESS
---
-
SPEED OF SOUND
---
-
BULK MODULUS
---
-
SHEAR MODULUS
---
-
YOUNG MODULUS
---
ALLOTROPES
NONE
THERMODYNAMIC
1,900.15 K, 1,627.00 °C
MELTING POINT
---
-
BOILING POINT
---
-
AUTOMATIC IGNITION
---
-
FLASHPOINT
---
-
CRITICAL TEMPERATURE
---
-
CRITICAL PRESSURE
---
-
THERMAL CONDUCTIVITY
---
-
THERMAL EXPANSION
---
-
SPECIFIC HEAT
---
-
HEAT FUSION
---
-
HEAT VAPORISATION
---
-
HEAT COMBUSTION
---
-
CURIE POINT
---
-
NEEL POINT
---
-
ADIABATIC INDEX
---
Solid
PHASE
---
ELECTROMAGNETIC
-
ELECTRICAL TYPE
---
-
CONDUCTIVITY
---
-
RESISTIVITY
---
-
SUPERCONDUCTING POINT
---
-
MAGNETIC TYPE
---
-
MASS SUSCEPTIBILITY
---
-
MOLAR SUSCEPTIBILITY
---
-
VOLUME SUSCEPTIBILITY
---
STRUCTURE
Transition Metal
CLASSIFICATION
---
267.121'790'0
ATOMIC WEIGHT
---
-
ATOMIC RADIUS
---
157 pm
COVALENT RADIUS SINGLE BOND
---
140 pm
COVALENT RADIUS DOUBLE BOND
---
131 pm
COVALENT RADIUS TRIPLE BOND
---
150 pm
VAN DER WAALS RADIUS
---
[Rn]7s²5f¹⁴7p²
ELECTRON CONFIGURATION
---
Hexagonal, Close Packed Single
CRYSTAL STRUCTURE
---
23.200'00 g/cm³
DENSITY AS SOLID
---
-
DENSITY AS LIQUID
---
-
DENSITY AS GAS
---
-
SPACE GROUP NAME
---
-
SPACE GROUP NUMBER
---
-
LATTICE ANGLES
---
-
LATTICE CONSTANTS
---
REACTIVITY
3
VALENCE
---
-
ELECTRONEGATIVITY
---
-
ELECTRON AFFINITY
---
IONISATION ENERGY
---
ELEMENTAL DISTRIBUTION
-
UNIVERSE
---
-
METEORITES
---
-
SUN
---
-
EARTH CRUST
---
-
OCEANS
---
-
HUMANS
---
ISOTOPES
13.06 hours
HALF LIFE
---
18.89 hours
LIFETIME
---
7p² = 6, 2, -1, +1/2
QUANTUM NUMBERS
---
-
NEUTRON CROSS SECTION
---
-
NEUTRON MASS ABSORPTION
---
STABLE ISOTOPES
NONE
---
UNSTABLE ISOTOPES
---
ISOTOPIC CHAIN
| Isotope | Stability | Symbol | Type | Protons | | Neutrons | | Spin | Parity | Mass | | Abundance | | Mass Measure | Mass Excess | | Binding Energy | | Dipole Moment | | Quadrupole Moment | | Halflife in Years | | Halflife in Seconds | | A01 Decay Probability | | A01 Decay Mode | A01 Decay Energy | | A01 Decay Daughter | A01 Decay Link | A02 Decay Probability | | A02 Decay Mode | A02 Decay Energy | | A02 Decay Daughter | A02 Decay Link | A03 Decay Probability | | A03 Decay Mode | A03 Decay Energy | | A03 Decay Daughter | A03 Decay Link | A04 Decay Probability | | A04 Decay Mode | A04 Decay Energy | | A04 Decay Daughter | A04 Decay Link | A05 Decay Probability | | A05 Decay Mode | A05 Decay Energy | | A05 Decay Daughter | A05 Decay Link | A06 Decay Probability | | A06 Decay Mode | A06 Decay Energy | | A06 Decay Daughter | A06 Decay Link | Y01 Decay Product Yield | | Y01 Decay Product Nuclide | Y02 Decay Product Yield | | Y02 Decay Product Nuclide | Y03 Decay Product Yield | | Y03 Decay Product Nuclide | Y04 Decay Product Yield | | Y04 Decay Product Nuclide | Y05 Decay Product Yield | | Y05 Decay Product Nuclide | Y06 Decay Product Yield | | Y06 Decay Product Nuclide | Y07 Decay Product Yield | | Y07 Decay Product Nuclide | Y08 Decay Product Yield | | Y08 Decay Product Nuclide | Y09 Decay Product Yield | | Y09 Decay Product Nuclide | Y10 Decay Product Yield | | Y10 Decay Product Nuclide | Y11 Decay Product Yield | | Y11 Decay Product Nuclide | Y12 Decay Product Yield | | Y12 Decay Product Nuclide |
| --- | --- | --- | --- | --- | --- | --- | --- | --- | --- | --- | --- | --- | --- | --- | --- | --- | --- | --- | --- | --- | --- | --- | --- | --- | --- | --- | --- | --- | --- | --- | --- | --- | --- | --- | --- | --- | --- | --- | --- | --- | --- | --- | --- | --- | --- | --- | --- | --- | --- | --- | --- | --- | --- | --- | --- | --- | --- | --- | --- | --- | --- | --- | --- | --- | --- | --- | --- | --- | --- | --- | --- | --- | --- | --- | --- | --- | --- | --- | --- | --- | --- | --- | --- | --- | --- | --- | --- | --- | --- | --- | --- | --- | --- | --- | --- | --- | --- | --- | --- | --- | --- | --- | --- | --- |
| Isotope_104_rf_253_u | Unstable | ²⁵³Rf | Fermion | 104 | p | 149 | n | 7/2 | 1 | 253.100'689'000'0 | u | ~ 0 | % | ~ 0 | 111.132'000'000'0 | MeV | 7.351'000'000'0 | MeV | - | | - | | 4.12E-10 | year | 13.000 | milli-seconds ( x⁻³ ) | 50.000'000 | % | α | 9,550.000 | keV | ²⁵⁹No | ²⁵³Rf > [ 50 % , α , 9,550.0 keV ] > ²⁵⁹No | | | SF | ? | keV | V | ²⁵³Rf > [ , SF , ? keV ] > V | | | | | | | | | | | | | | | | | | | | | | | | | | | | | ? | % | ²⁰⁵Tl | ? | % | ²⁰⁷Pb | | | | ? | % | ²⁰⁶Pb | ? | % | ¹⁷⁶Hf | ? | % | ¹⁶⁰Dy | ? | % | ¹⁴⁰Ce | ? | % | ¹⁵²Sm | ? | % | ¹⁸⁰Hf | ? | % | ¹⁵⁶Gd | ? | % | ¹⁶⁸Er | ? | % | ¹⁶⁴Dy |
| Isotope_104_rf_254_u | Unstable | ²⁵⁴Rf | Boson | 104 | p | 150 | n | 0 | 1 | 254.100'184'000'0 | u | ~ 0 | % | ~ 0 | 93.791'000'000'0 | MeV | 7.379'000'000'0 | MeV | - | | - | | 7.29E-13 | year | 23.000 | micro-seconds ( x⁻⁶ ) | 98.500'000 | % | SF | ? | keV | V | ²⁵⁴Rf > [ 98.5 % , SF , ? keV ] > V | | | α | 9,380.000 | keV | ²⁵⁰No | ²⁵⁴Rf > [ , α , 9,380.0 keV ] > ²⁵⁰No | | | | | | | | | | | | | | | | | | | | | | | | | | | | | 0.000'000 | % | ²⁰⁶Pb | 0.000'000 | % | ²⁰⁵Tl | 0.000'000 | % | ²⁰⁸Pb | | | | | | | | | | | | | | | | | | | | | | | | | | | |
| Isotope_104_rf_255_u | Unstable | ²⁵⁵Rf | Fermion | 104 | p | 151 | n | 9/2 | -1 | 255.101'340'000'0 | u | ~ 0 | % | ~ 0 | 93.320'000'000'0 | MeV | 7.384'7.384'7.384'7.384 | MeV | - | | - | | 5.20E-8 | year | 1.640 | seconds ( x⁰ ) | 52.000'000 | % | SF | ? | keV | V | ²⁵⁵Rf > [ 52 % , SF , ? keV ] > V | | | α | 9,058.000 | keV | ²⁵¹No | ²⁵⁵Rf > [ , α , 9,058.0 keV ] > ²⁵¹No | | | | | | | | | | | | | | | | | | | | | | | | | | | | | 47.814'890 | % | ²⁰⁷Pb | 0.000'000 | % | ²⁰⁵Tl | 0.000'000 | % | ²⁰⁶Pb | 0.000'000 | % | ¹⁶⁰Dy | 0.000'000 | % | ¹⁴⁰Ce | ? | % | ¹⁷²Yb | ? | % | ¹⁷⁶Hf | ? | % | ¹⁵²Sm | ? | % | ¹⁸⁰Hf | ? | % | ¹⁵⁶Gd | ? | % | ¹⁶⁸Er | ? | % | ¹⁶⁴Dy |
| Isotope_104_rf_256_u | Unstable | ²⁵⁶Rf | Boson | 104 | p | 152 | n | 0 | 1 | 256.101'166'194'0 | u | ~ 0 | % | ~ 0 | 94.397'000'000'0 | MeV | 7.382'000'000'0 | MeV | - | | - | | 2.04E-10 | year | 6.450 | milli-seconds ( x⁻³ ) | 99.680'000 | % | SF | ? | keV | V | ²⁵⁶Rf > [ 99.68 % , SF , ? keV ] > V | | | α | 8,929.700 | keV | ²⁵²No | ²⁵⁶Rf > [ , α , 8,929.7 keV ] > ²⁵²No | | | | | | | | | | | | | | | | | | | | | | | | | | | | | 0.215'443 | % | ²⁰⁸Pb | 0.000'000 | % | ²⁰⁶Pb | ? | % | ²⁰⁰Hg | 0.000'000 | % | ²⁰⁸Pb | | | | | | | | | | | | | | | | | | | | | | | | |
| Isotope_104_rf_257_u | Unstable | ²⁵⁷Rf | Fermion | 104 | p | 153 | n | 1/2 | 1 | 257.102'990'000'0 | u | ~ 0 | % | ~ 0 | 94.235'704'000'0 | MeV | 7.385'381'000'0 | MeV | - | | - | | 1.49E-7 | year | 4.700 | seconds ( x⁰ ) | 88.000'000 | % | α | 9,043.900 | keV | ²⁵³No | ²⁵⁷Rf > [ 88 % , α , 9,043.9 keV ] > ²⁵³No | | | β+ | 2,177.000 | keV | ²⁵⁷Lr | ²⁵⁷Rf > [ , β+ , 2,177.0 keV ] > ²⁵⁷Lr | 1.400'000 | % | SF | ? | keV | V | ²⁵⁷Rf > [ 1.4 % , SF , ? keV ] > V | | | | | | | | | | | | | | | | | | | | | | 99.476'033 | % | ²⁰⁵Tl | 0.000'000 | % | ²⁰⁷Pb | | | | | | | | | | | | | | | | | | | | | | | | | | | | | | |
| Isotope_104_rf_258_u | Unstable | ²⁵⁸Rf | Boson | 104 | p | 154 | n | 0 | 1 | 258.103'489'000'0 | u | ~ 0 | % | ~ 0 | 95.934'000'000'0 | MeV | 7.381'000'000'0 | MeV | - | | - | | 3.80E-10 | year | 12.000 | milli-seconds ( x⁻³ ) | 87.000'000 | % | SF | ? | keV | V | ²⁵⁸Rf > [ 87 % , SF , ? keV ] > V | | | α | 9,250.000 | keV | ²⁵⁴No | ²⁵⁸Rf > [ , α , 9,250.0 keV ] > ²⁵⁴No | | | | | | | | | | | | | | | | | | | | | | | | | | | | | 12.971'047 | % | ²⁰⁶Pb | 0.000'000 | % | ²⁰⁵Tl | 0.000'000 | % | ²⁰⁸Pb | | | | | | | | | | | | | | | | | | | | | | | | | | | |
| Isotope_104_rf_259_u | Unstable | ²⁵⁹Rf | Fermion | 104 | p | 155 | n | 7/2 | 1 | 259.105'637'000'0 | u | ~ 0 | % | ~ 0 | 96.399'000'000'0 | MeV | 7.382'7.382'7.382'7.382 | MeV | - | | - | | 8.87E-8 | year | 2.800 | seconds ( x⁰ ) | 92.000'000 | % | α | 9,121.000 | keV | ²⁵⁵No | ²⁵⁹Rf > [ 92 % , α , 9,121.0 keV ] > ²⁵⁵No | | | SF | ? | keV | V | ²⁵⁹Rf > [ , SF , ? keV ] > V | 0.300'000 | % | β+ | 1,526.000 | keV | ²⁵⁹Lr | ²⁵⁹Rf > [ 0.3 % , β+ , 1,526.0 keV ] > ²⁵⁹Lr | | | | | | | | | | | | | | | | | | | | | | 92.490'570 | % | ²⁰⁷Pb | 0.000'000 | % | ²⁰⁵Tl | 0.000'000 | % | ²⁰⁶Pb | 0.000'000 | % | ¹⁶⁰Dy | 0.000'000 | % | ¹⁴⁰Ce | ? | % | ¹⁷²Yb | ? | % | ¹⁷⁶Hf | ? | % | ¹⁵²Sm | ? | % | ¹⁸⁰Hf | ? | % | ¹⁵⁶Gd | ? | % | ¹⁶⁸Er | ? | % | ¹⁶⁴Dy |
| Isotope_104_rf_260_u | Unstable | ²⁶⁰Rf | Boson | 104 | p | 156 | n | 0 | 1 | 260.106'440'000'0 | u | ~ 0 | % | ~ 0 | 98.400'000'000'0 | MeV | 7.377'000'000'0 | MeV | - | | - | | 6.65E-11 | year | 2.100 | milli-seconds ( x⁻³ ) | 98.000'000 | % | SF | ? | keV | V | ²⁶⁰Rf > [ 98 % , SF , ? keV ] > V | | | α | 8,900.000 | keV | ²⁵⁶No | ²⁶⁰Rf > [ , α , 8,900.0 keV ] > ²⁵⁶No | 0.010'000 | % | ϵ | 873.000 | keV | ²⁶⁰Lr | ²⁶⁰Rf > [ 0.01 % , ϵ , 873.0 keV ] > ²⁶⁰Lr | | | | | | | | | | | | | | | | | | | | | | 2.000'746 | % | ²⁰⁸Pb | 0.000'000 | % | ²⁰⁰Hg | | | | 0.000'000 | % | ²⁰⁸Pb | | | | | | | | | | | | | | | | | | | | | | | | |
| Isotope_104_rf_261_u | Unstable | ²⁶¹Rf | Fermion | 104 | p | 157 | n | 3/2 | 1 | 261.108'766'556'0 | u | ~ 0 | % | ~ 0 | 99.149'000'000'0 | MeV | 7.377'000'000'0 | MeV | - | | - | | 1.74E-7 | year | 5.500 | seconds ( x⁰ ) | 60.000'000 | % | α | 8,650.000 | keV | ²⁵⁷No | ²⁶¹Rf > [ 60 % , α , 8,650.0 keV ] > ²⁵⁷No | | | SF | ? | keV | V | ²⁶¹Rf > [ , SF , ? keV ] > V | | | | | | | | | | | | | | | | | | | | | | | | | | | | | 60.033'651 | % | ²⁰⁵Tl | 0.000'000 | % | ²⁰⁷Pb | | | | | | | | | | | | | | | | | | | | | | | | | | | | | | |
| Isotope_104_rf_262_u | Unstable | ²⁶²Rf | Boson | 104 | p | 158 | n | 0 | 1 | 262.109'925'000'0 | u | ~ 0 | % | ~ 0 | 101.315'395'000'0 | MeV | 7.371'396'000'0 | MeV | - | | - | | 7.29E-8 | year | 2.300 | seconds ( x⁰ ) | 100.000'000 | % | SF | ? | keV | V | ²⁶²Rf > [ 100 % , SF , ? keV ] > V | | | α | 8,490.000 | keV | ²⁵⁸No | ²⁶²Rf > [ , α , 8,490.0 keV ] > ²⁵⁸No | | | | | | | | | | | | | | | | | | | | | | | | | | | | | 0.000'008 | % | ²⁰⁶Pb | 0.000'000 | % | ²⁰⁵Tl | 0.000'000 | % | ²⁰⁸Pb | | | | | | | | | | | | | | | | | | | | | | | | | | | |
| Isotope_104_rf_263_u | Unstable | ²⁶³Rf | Fermion | 104 | p | 159 | n | 3/2 | 1 | 263.112'547'000'0 | u | ~ 0 | % | ~ 0 | 102.394'000'000'0 | MeV | 7.370'000'000'0 | MeV | - | | - | | 2.09E-5 | year | 660.000 | seconds ( x⁰ ) | 70.000'000 | % | SF | ? | keV | V | ²⁶³Rf > [ 70 % , SF , ? keV ] > V | | | α | 8,302.000 | keV | ²⁵⁹No | ²⁶³Rf > [ , α , 8,302.0 keV ] > ²⁵⁹No | | | | | | | | | | | | | | | | | | | | | | | | | | | | | 22.659'940 | % | ²⁰⁷Pb | 0.000'000 | % | ²⁰⁵Tl | 0.000'000 | % | ²⁰⁶Pb | 0.000'000 | % | ¹⁶⁰Dy | 0.000'000 | % | ¹⁴⁰Ce | ? | % | ¹⁷²Yb | ? | % | ¹⁷⁶Hf | ? | % | ¹⁵²Sm | ? | % | ¹⁸⁰Hf | ? | % | ¹⁵⁶Gd | ? | % | ¹⁶⁸Er | ? | % | ¹⁶⁴Dy |
| Isotope_104_rf_264_u | Unstable | ²⁶⁴Rf | Boson | 104 | p | 160 | n | 0 | 1 | 264.113'985'000'0 | u | ~ 0 | % | ~ 0 | 104.837'000'000'0 | MeV | 7.363'000'000'0 | MeV | - | | - | | 1.27E-4 | year | 3.996 | kilo-seconds ( x³ ) | ? | % | α | 8,140.000 | keV | ²⁶⁰No | ²⁶⁴Rf > [ ? % , α , 8,140.0 keV ] > ²⁶⁰No | | | | | | | | | | | | | | | | | | | | | | | | | | | | | | | | | | | | | | | | | | | | | 0.000'000 | % | ²⁰⁸Pb | | | | | | | | | | | | | | | | | | | | | | | | |
| Isotope_104_rf_265_u | Unstable | ²⁶⁵Rf | Fermion | 104 | p | 161 | n | 3/2 | 1 | 265.116'704'000'0 | u | ~ 0 | % | ~ 0 | 106.176'000'000'0 | MeV | 7.361'000'000'0 | MeV | - | | - | | 1.49E-3 | year | 47.002 | kilo-seconds ( x³ ) | ? | % | α | 7,780.000 | keV | ²⁶¹No | ²⁶⁵Rf > [ ? % , α , 7,780.0 keV ] > ²⁶¹No | | | | | | | | | | | | | | | | | | | | | | | | | | | | | | | | | | | | ? | % | ²⁰⁵Tl | ? | % | ²⁰⁷Pb | | | | | | | | | | | | | | | | | | | | | | | | | | | | | | |
| Isotope_104_rf_266_u | Unstable | ²⁶⁶Rf | Boson | 104 | p | 162 | n | 0 | 1 | 266.117'956'000'0 | u | ~ 0 | % | ~ 0 | 108.709'000'000'0 | MeV | 7.354'000'000'0 | MeV | - | | - | | 2.74E-2 | year | 864.000 | kilo-seconds ( x³ ) | ? | % | α | 7,500.000 | keV | ²⁶²No | ²⁶⁶Rf > [ ? % , α , 7,500.0 keV ] > ²⁶²No | | | SF | ? | keV | V | ²⁶⁶Rf > [ , SF , ? keV ] > V | | | | | | | | | | | | | | | | | | | | | | | | | | | | | ? | % | ¹⁷²Yb | ? | % | ²⁰⁵Tl | ? | % | ²⁰⁸Pb | | | | | | | | | | | | | | | | | | | | | | | | | | | |
| Isotope_104_rf_267_u | Unstable | ²⁶⁷Rf | Fermion | 104 | p | 163 | n | ? | 0 | 267.121'529'000'0 | u | ~ 0 | % | ~ 0 | 109.876'000'000'0 | MeV | 7.352'000'000'0 | MeV | - | | - | | 6.34E-4 | year | 20.016 | kilo-seconds ( x³ ) | ? | % | α | 7,800.000 | keV | ²⁶³No | ²⁶⁷Rf > [ ? % , α , 7,800.0 keV ] > ²⁶³No | | | SF | ? | keV | V | ²⁶⁷Rf > [ , SF , ? keV ] > V | | | | | | | | | | | | | | | | | | | | | | | | | | | | | | | | | | | | | | ? | % | ²⁰⁶Pb | ? | % | ¹⁷⁶Hf | ? | % | ¹⁶⁰Dy | ? | % | ¹⁴⁰Ce | ? | % | ¹⁵²Sm | ? | % | ¹⁸⁰Hf | ? | % | ¹⁵⁶Gd | ? | % | ¹⁶⁸Er | ? | % | ¹⁶⁴Dy |
| Isotope_104_rf_268_u | Unstable | ²⁶⁸Rf | Boson | 104 | p | 164 | n | 0 | 1 | 268.123'644'000'0 | u | ~ 0 | % | ~ 0 | 113.204'000'000'0 | MeV | 7.343'000'000'0 | MeV | - | | - | | 1.27E-4 | year | 3.996 | kilo-seconds ( x³ ) | ? | % | α | 8,100.000 | keV | ²⁶⁴No | ²⁶⁸Rf > [ ? % , α , 8,100.0 keV ] > ²⁶⁴No | | | SF | ? | keV | V | ²⁶⁸Rf > [ , SF , ? keV ] > V | | | | | | | | | | | | | | | | | | | | | | | | | | | | | | | | | | | | | | | | | | | | | | | | | | | | | | | | | | | | | | | | |
---