HYDROGEN TO OGANESSON
ATOMIC ARCHITECTURE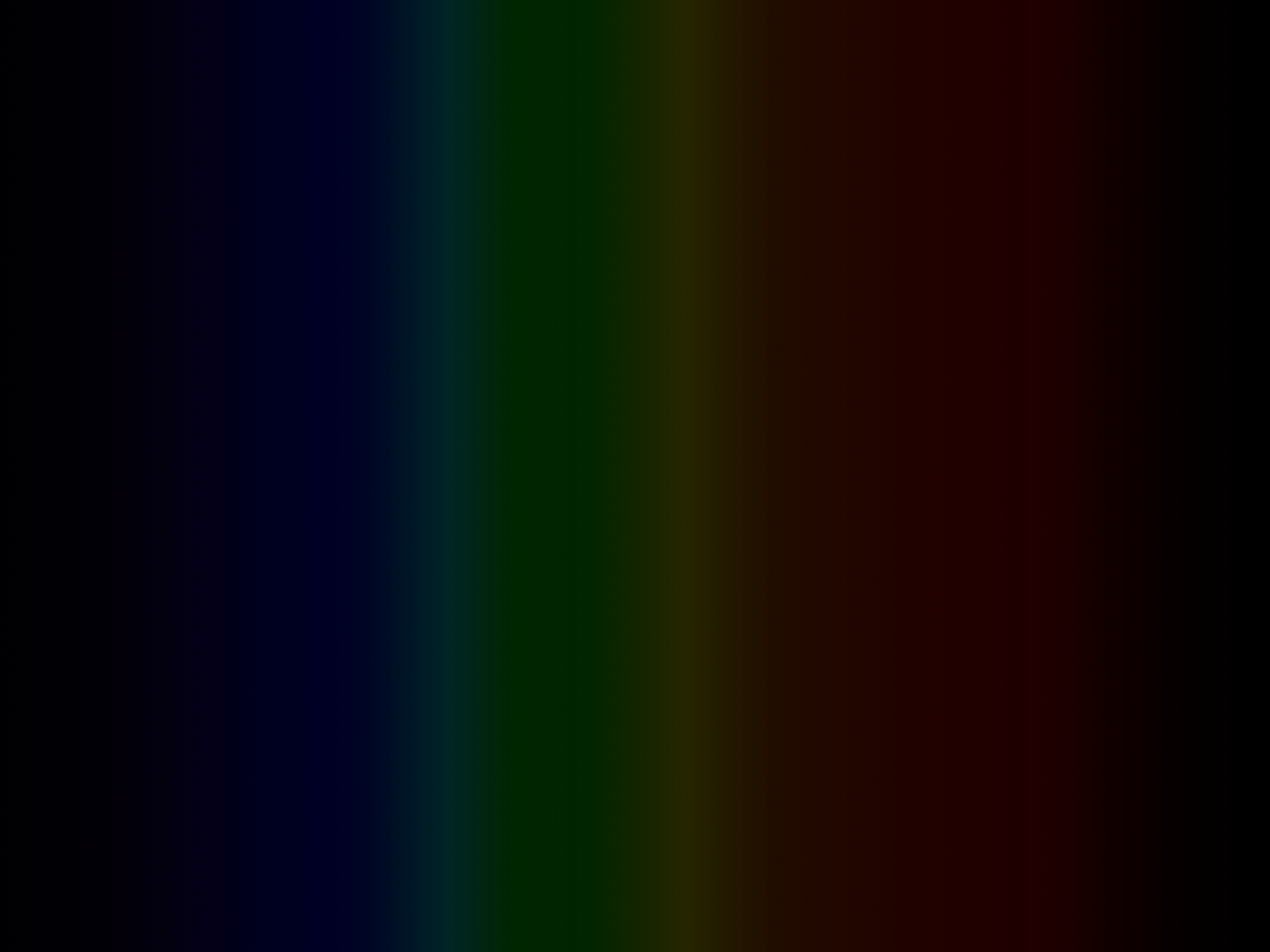 Spectrograph

Elemental Tile

Nobelium
···
OVERVIEW
Nobelium
No (102)
nəʊˈbiːliəm
PHONETICS
---
IDENTIFICATION
Nobelium is a radioactive metal with a total of twelve isotopes that are known to exist, with the most stable being 259 No with a half-life of 58 minutes. The shorter-lived 255No with a half-life of 3.1 minutes is most commonly used in chemistry because it can be produced on a larger scale.
ELEMENT BRIEF
---
1958 by Nobel Institute for Physics and Berkeley, California, USA.
DISCOVERY
---
From the named of Alfred Nobel, inventor of dynamite and benefactor of science.
ETYMOLOGY
---
Nobelium
ELEMENT
---
No
SYMBOL
---
102
ATOMIC NUMBER
---
10028-14-5
CAS NUMBER
---
PHYSICAL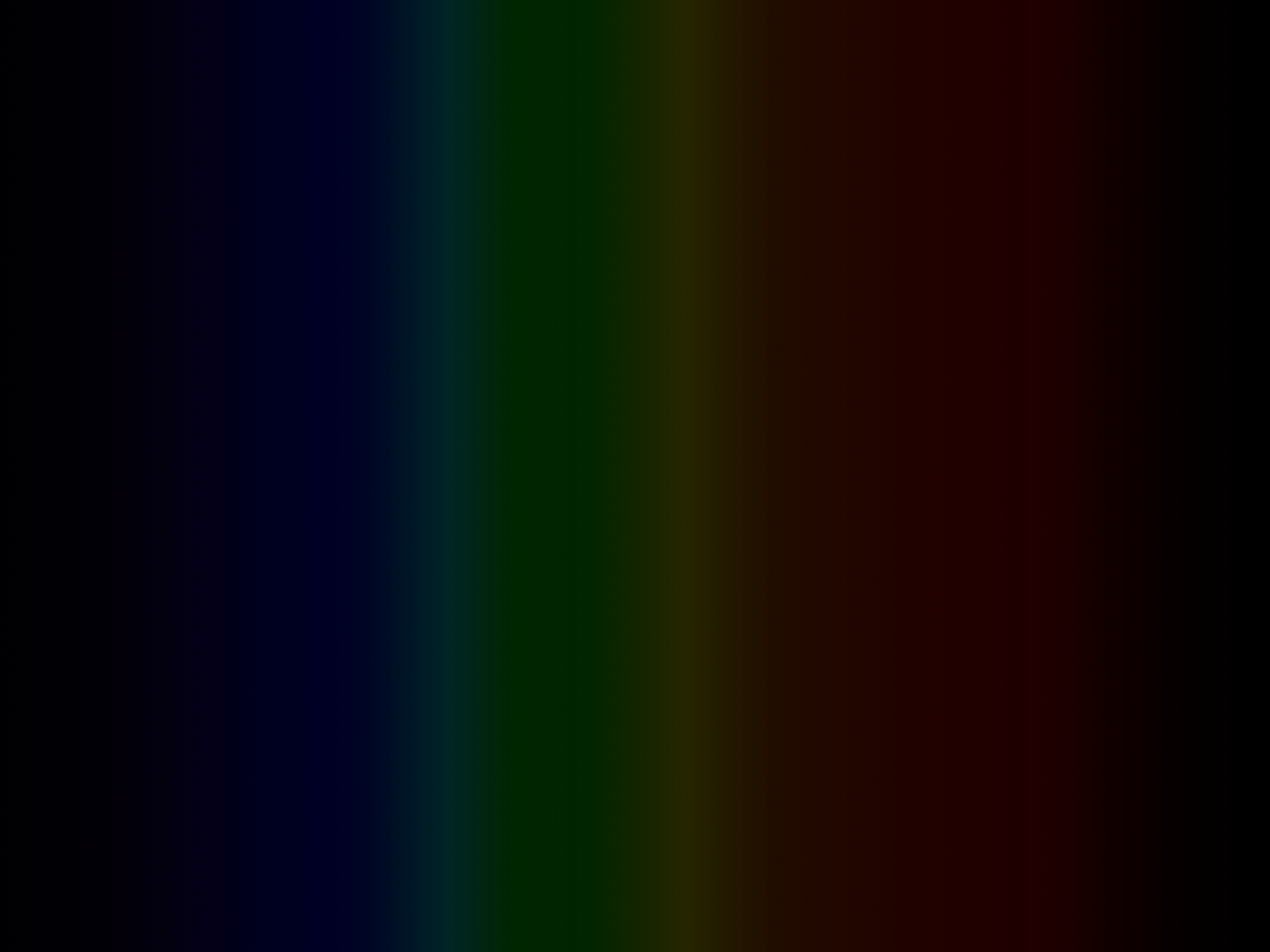 ELEMENTAL SPECTRUM
---
Silver
ELEMENTAL COLOUR
---
-
REFRACTIVE INDEX
---
-
POISSON RATIO
---
26.172 cm³
MOLAR VOLUME
---
-
BRINELL HARDNESS
---
-
MOHS HARDNESS
---
-
VICKERS HARDNESS
---
-
SPEED OF SOUND
---
-
BULK MODULUS
---
-
SHEAR MODULUS
---
-
YOUNG MODULUS
---
ALLOTROPES
NONE
THERMODYNAMIC
1,100.15 K, 827.00 °C
MELTING POINT
---
-
BOILING POINT
---
-
AUTOMATIC IGNITION
---
-
FLASHPOINT
---
-
CRITICAL TEMPERATURE
---
-
CRITICAL PRESSURE
---
-
THERMAL CONDUCTIVITY
---
-
THERMAL EXPANSION
---
-
SPECIFIC HEAT
---
-
HEAT FUSION
---
-
HEAT VAPORISATION
---
-
HEAT COMBUSTION
---
-
CURIE POINT
---
-
NEEL POINT
---
-
ADIABATIC INDEX
---
Solid
PHASE
---
ELECTROMAGNETIC
-
ELECTRICAL TYPE
---
-
CONDUCTIVITY
---
-
RESISTIVITY
---
-
SUPERCONDUCTING POINT
---
-
MAGNETIC TYPE
---
-
MASS SUSCEPTIBILITY
---
-
MOLAR SUSCEPTIBILITY
---
-
VOLUME SUSCEPTIBILITY
---
STRUCTURE
Actinide
CLASSIFICATION
---
259.101'030'0
ATOMIC WEIGHT
---
-
ATOMIC RADIUS
---
176 pm
COVALENT RADIUS SINGLE BOND
---
159 pm
COVALENT RADIUS DOUBLE BOND
---
-
COVALENT RADIUS TRIPLE BOND
---
246 pm
VAN DER WAALS RADIUS
---
[Rn]7s²5f¹⁴
ELECTRON CONFIGURATION
---
Cubic, Face-centred
CRYSTAL STRUCTURE
---
9.900'00 g/cm³
DENSITY AS SOLID
---
-
DENSITY AS LIQUID
---
-
DENSITY AS GAS
---
-
SPACE GROUP NAME
---
-
SPACE GROUP NUMBER
---
-
LATTICE ANGLES
---
-
LATTICE CONSTANTS
---
REACTIVITY
3
VALENCE
---
1.3
ELECTRONEGATIVITY
---
-
ELECTRON AFFINITY
---
IONISATION ENERGY
---
ELEMENTAL DISTRIBUTION
-
UNIVERSE
---
-
METEORITES
---
-
SUN
---
-
EARTH CRUST
---
-
OCEANS
---
-
HUMANS
---
ISOTOPES
2.78 hours
HALF LIFE
---
5.56 hours
LIFETIME
---
5f¹⁴ = 5, 3, +3, -1/2
QUANTUM NUMBERS
---
-
NEUTRON CROSS SECTION
---
-
NEUTRON MASS ABSORPTION
---
STABLE ISOTOPES
NONE
---
UNSTABLE ISOTOPES
---
ISOTOPIC CHAIN
| Isotope | Stability | Symbol | Type | Protons | | Neutrons | | Spin | Parity | Mass | | Abundance | | Mass Measure | Mass Excess | | Binding Energy | | Dipole Moment | | Quadrupole Moment | | Halflife in Years | | Halflife in Seconds | | A01 Decay Probability | | A01 Decay Mode | A01 Decay Energy | | A01 Decay Daughter | A01 Decay Link | A02 Decay Probability | | A02 Decay Mode | A02 Decay Energy | | A02 Decay Daughter | A02 Decay Link | A03 Decay Probability | | A03 Decay Mode | A03 Decay Energy | | A03 Decay Daughter | A03 Decay Link | A04 Decay Probability | | A04 Decay Mode | A04 Decay Energy | | A04 Decay Daughter | A04 Decay Link | A05 Decay Probability | | A05 Decay Mode | A05 Decay Energy | | A05 Decay Daughter | A05 Decay Link | A06 Decay Probability | | A06 Decay Mode | A06 Decay Energy | | A06 Decay Daughter | A06 Decay Link | Y01 Decay Product Yield | | Y01 Decay Product Nuclide | Y02 Decay Product Yield | | Y02 Decay Product Nuclide | Y03 Decay Product Yield | | Y03 Decay Product Nuclide | Y04 Decay Product Yield | | Y04 Decay Product Nuclide | Y05 Decay Product Yield | | Y05 Decay Product Nuclide | Y06 Decay Product Yield | | Y06 Decay Product Nuclide | Y07 Decay Product Yield | | Y07 Decay Product Nuclide | Y08 Decay Product Yield | | Y08 Decay Product Nuclide | Y09 Decay Product Yield | | Y09 Decay Product Nuclide | Y10 Decay Product Yield | | Y10 Decay Product Nuclide | Y11 Decay Product Yield | | Y11 Decay Product Nuclide | Y12 Decay Product Yield | | Y12 Decay Product Nuclide |
| --- | --- | --- | --- | --- | --- | --- | --- | --- | --- | --- | --- | --- | --- | --- | --- | --- | --- | --- | --- | --- | --- | --- | --- | --- | --- | --- | --- | --- | --- | --- | --- | --- | --- | --- | --- | --- | --- | --- | --- | --- | --- | --- | --- | --- | --- | --- | --- | --- | --- | --- | --- | --- | --- | --- | --- | --- | --- | --- | --- | --- | --- | --- | --- | --- | --- | --- | --- | --- | --- | --- | --- | --- | --- | --- | --- | --- | --- | --- | --- | --- | --- | --- | --- | --- | --- | --- | --- | --- | --- | --- | --- | --- | --- | --- | --- | --- | --- | --- | --- | --- | --- | --- | --- | --- |
| Isotope_102_no_248_u | Unstable | ²⁴⁸No | Boson | 102 | p | 146 | n | 0 | 1 | 248.086'596'000'0 | u | ~ 0 | % | ~ 0 | 101.407'000'000'0 | MeV | 7.383'000'000'0 | MeV | - | | - | | 6.34E-14 | year | 2.000 | micro-seconds ( x⁻⁶ ) | | | | | | | | | | | | | | | | | | | | | | | | | | | | | | | | | | | | | | | | | | | | | | | | | | | | ? | % | ²⁰⁶Pb | ? | % | ¹⁷⁶Hf | ? | % | ¹⁶⁰Dy | ? | % | ¹⁴⁰Ce | ? | % | ¹⁵²Sm | ? | % | ¹⁸⁰Hf | ? | % | ¹⁵⁶Gd | ? | % | ¹⁶⁸Er | ? | % | ¹⁶⁴Dy |
| Isotope_102_no_249_u | Unstable | ²⁴⁹No | Fermion | 102 | p | 147 | n | 5/2 | 1 | 249.087'833'000'0 | u | ~ 0 | % | ~ 0 | 80.664'000'000'0 | MeV | 7.424'000'000'0 | MeV | - | | - | | 1.81E-12 | year | 57.000 | micro-seconds ( x⁻⁶ ) | ? | % | β+ | 3,468.000 | keV | ²⁴⁹Md | ²⁴⁹No > [ ? % , β+ , 3,468.0 keV ] > ²⁴⁹Md | | | α | 9,170.000 | keV | ²⁴⁵Fm | ²⁴⁹No > [ , α , 9,170.0 keV ] > ²⁴⁵Fm | | | | | | | | | | | | | | | | | | | | | | | | | | | | | ? | % | ²⁰⁵Tl | ? | % | ²⁰⁷Pb | | | | | | | | | | | | | | | | | | | | | | | | | | | | | | |
| Isotope_102_no_250_u | Unstable | ²⁵⁰No | Boson | 102 | p | 148 | n | 0 | 1 | 250.087'510'000'0 | u | ~ 0 | % | ~ 0 | 81.816'000'000'0 | MeV | 7.422'000'000'0 | MeV | - | | - | | 1.81E-13 | year | 5.700 | micro-seconds ( x⁻⁶ ) | 100.000'000 | % | SF | ? | keV | V | ²⁵⁰No > [ 100 % , SF , ? keV ] > V | | | α | 8,950.000 | keV | ²⁴⁶Fm | ²⁵⁰No > [ , α , 8,950.0 keV ] > ²⁴⁶Fm | 0.000'250 | % | β+ | 1,857.000 | keV | ²⁵⁰Md | ²⁵⁰No > [ 0.00025 % , β+ , 1,857.0 keV ] > ²⁵⁰Md | | | | | | | | | | | | | | | | | | | | | | 0.000'018 | % | ²⁰⁶Pb | 0.000'000 | % | ²⁰⁵Tl | 0.000'000 | % | ²⁰⁸Pb | | | | | | | | | | | | | | | | | | | | | | | | | | | |
| Isotope_102_no_251_u | Unstable | ²⁵¹No | Fermion | 102 | p | 149 | n | 7/2 | 1 | 251.089'012'000'0 | u | ~ 0 | % | ~ 0 | 81.516'000'000'0 | MeV | 7.426'000'000'0 | MeV | - | | - | | 2.41E-8 | year | 760.000 | milli-seconds ( x⁻³ ) | 83.000'000 | % | α | 8,907.000 | keV | ²⁴⁷Fm | ²⁵¹No > [ 83 % , α , 8,907.0 keV ] > ²⁴⁷Fm | | | β+ | 2,865.000 | keV | ²⁵¹Md | ²⁵¹No > [ , β+ , 2,865.0 keV ] > ²⁵¹Md | 0.300'000 | % | SF | ? | keV | V | ²⁵¹No > [ 0.3 % , SF , ? keV ] > V | | | | | | | | | | | | | | | | | | | | | | 99.614'354 | % | ²⁰⁷Pb | 0.000'000 | % | ²⁰⁵Tl | 0.000'000 | % | ²⁰⁶Pb | 0.000'000 | % | ¹⁶⁰Dy | 0.000'000 | % | ¹⁴⁰Ce | ? | % | ¹⁷²Yb | ? | % | ¹⁷⁶Hf | ? | % | ¹⁵²Sm | ? | % | ¹⁸⁰Hf | ? | % | ¹⁵⁶Gd | ? | % | ¹⁶⁸Er | ? | % | ¹⁶⁴Dy |
| Isotope_102_no_252_u | Unstable | ²⁵²No | Boson | 102 | p | 150 | n | 0 | 1 | 252.088'976'521'0 | u | ~ 0 | % | ~ 0 | 82.914'000'000'0 | MeV | 7.423'000'000'0 | MeV | - | | - | | 7.73E-8 | year | 2.440 | seconds ( x⁰ ) | 67.000'000 | % | α | 8,549.770 | keV | ²⁴⁸Fm | ²⁵²No > [ 67 % , α , 8,549.77 keV ] > ²⁴⁸Fm | | | SF | ? | keV | V | ²⁵²No > [ , SF , ? keV ] > V | ? | % | β+ | 1,229.000 | keV | ²⁵²Md | ²⁵²No > [ ? % , β+ , 1,229.0 keV ] > ²⁵²Md | | | | | | | | | | | | | | | | | | | | | | 67.325'969 | % | ²⁰⁸Pb | 0.000'000 | % | ²⁰⁶Pb | ? | % | ²⁰⁰Hg | 85.346'466 | % | ²⁰⁸Pb | | | | | | | | | | | | | | | | | | | | | | | | |
| Isotope_102_no_253_u | Unstable | ²⁵³No | Fermion | 102 | p | 151 | n | 9/2 | -1 | 253.090'678'000'0 | u | ~ 0 | % | ~ 0 | 82.881'097'000'0 | MeV | 7.425'760'000'0 | MeV | - | | - | | 3.08E-6 | year | 97.200 | seconds ( x⁰ ) | 80.000'000 | % | α | 8,421.330 | keV | ²⁴⁹Fm | ²⁵³No > [ 80 % , α , 8,421.33 keV ] > ²⁴⁹Fm | | | β+ | 2,143.000 | keV | ²⁵³Md | ²⁵³No > [ , β+ , 2,143.0 keV ] > ²⁵³Md | 0.001'000 | % | SF | ? | keV | V | ²⁵³No > [ 0.001 % , SF , ? keV ] > V | | | | | | | | | | | | | | | | | | | | | | 100.462'191 | % | ²⁰⁵Tl | 0.000'000 | % | ²⁰⁷Pb | | | | | | | | | | | | | | | | | | | | | | | | | | | | | | |
| Isotope_102_no_254_u | Unstable | ²⁵⁴No | Boson | 102 | p | 152 | n | 0 | 1 | 254.090'955'253'0 | u | ~ 0 | % | ~ 0 | 84.466'000'000'0 | MeV | 7.422'000'000'0 | MeV | - | | - | | 1.62E-6 | year | 51.000 | seconds ( x⁰ ) | 90.000'000 | % | α | 8,225.800 | keV | ²⁵⁰Fm | ²⁵⁴No > [ 90 % , α , 8,225.8 keV ] > ²⁵⁰Fm | | | β+ | 188.000 | keV | ²⁵⁴Md | ²⁵⁴No > [ , β+ , 188.0 keV ] > ²⁵⁴Md | 0.170'000 | % | SF | ? | keV | V | ²⁵⁴No > [ 0.17 % , SF , ? keV ] > V | | | | | | | | | | | | | | | | | | | | | | 99.777'284 | % | ²⁰⁶Pb | 0.000'002 | % | ²⁰⁵Tl | 0.000'000 | % | ²⁰⁸Pb | | | | | | | | | | | | | | | | | | | | | | | | | | | |
| Isotope_102_no_255_u | Unstable | ²⁵⁵No | Fermion | 102 | p | 153 | n | 1/2 | 1 | 255.093'241'131'0 | u | ~ 0 | % | ~ 0 | 84.724'274'000'0 | MeV | 7.423'586'000'0 | MeV | - | | - | | 6.02E-6 | year | 190.020 | seconds ( x⁰ ) | 61.000'000 | % | α | 8,442.000 | keV | ²⁵¹Fm | ²⁵⁵No > [ 61 % , α , 8,442.0 keV ] > ²⁵¹Fm | | | β+ | 988.360 | keV | ²⁵⁵Md | ²⁵⁵No > [ , β+ , 988.36 keV ] > ²⁵⁵Md | | | | | | | | | | | | | | | | | | | | | | | | | | | | | 100.276'700 | % | ²⁰⁷Pb | 0.000'000 | % | ²⁰⁵Tl | 0.000'000 | % | ²⁰⁶Pb | 0.000'000 | % | ¹⁶⁰Dy | 0.000'000 | % | ¹⁴⁰Ce | ? | % | ¹⁷²Yb | ? | % | ¹⁷⁶Hf | ? | % | ¹⁵²Sm | ? | % | ¹⁸⁰Hf | ? | % | ¹⁵⁶Gd | ? | % | ¹⁶⁸Er | ? | % | ¹⁶⁴Dy |
| Isotope_102_no_256_u | Unstable | ²⁵⁶No | Boson | 102 | p | 154 | n | 0 | 1 | 256.094'282'666'0 | u | ~ 0 | % | ~ 0 | 86.853'555'000'0 | MeV | 7.417'776'000'0 | MeV | - | | - | | 5.53E-6 | year | 174.600 | seconds ( x⁰ ) | 100.000'000 | % | α | 8,581.440 | keV | ²⁵²Fm | ²⁵⁶No > [ 100 % , α , 8,581.44 keV ] > ²⁵²Fm | | | SF | ? | keV | V | ²⁵⁶No > [ , SF , ? keV ] > V | 0.010'000 | % | ϵ | 208.300 | keV | ²⁵⁶Md | ²⁵⁶No > [ 0.01 % , ϵ , 208.3 keV ] > ²⁵⁶Md | | | | | | | | | | | | | | | | | | | | | | 100.004'813 | % | ²⁰⁸Pb | 0.000'000 | % | ²⁰⁶Pb | ? | % | ²⁰⁰Hg | 0.000'000 | % | ²⁰⁸Pb | | | | | | | | | | | | | | | | | | | | | | | | |
| Isotope_102_no_257_u | Unstable | ²⁵⁷No | Fermion | 102 | p | 155 | n | 7/2 | 1 | 257.096'877'190'0 | u | ~ 0 | % | ~ 0 | 87.823'739'000'0 | MeV | 7.416'539'000'0 | MeV | - | | - | | 7.92E-7 | year | 25.000 | seconds ( x⁰ ) | 85.000'000 | % | α | 8,466.100 | keV | ²⁵³Fm | ²⁵⁷No > [ 85 % , α , 8,466.1 keV ] > ²⁵³Fm | | | β+ | 222.100 | keV | ²⁵⁷Md | ²⁵⁷No > [ , β+ , 222.1 keV ] > ²⁵⁷Md | | | | | | | | | | | | | | | | | | | | | | | | | | | | | 100.056'084 | % | ²⁰⁵Tl | 0.000'000 | % | ²⁰⁷Pb | | | | | | | | | | | | | | | | | | | | | | | | | | | | | | |
| Isotope_102_no_258_u | Unstable | ²⁵⁸No | Boson | 102 | p | 156 | n | 0 | 1 | 258.098'207'000'0 | u | ~ 0 | % | ~ 0 | 90.240'522'000'0 | MeV | 7.409'683'000'0 | MeV | - | | - | | 3.80E-11 | year | 1.200 | milli-seconds ( x⁻³ ) | 100.000'000 | % | SF | ? | keV | V | ²⁵⁸No > [ 100 % , SF , ? keV ] > V | | | α | 8,150.000 | keV | ²⁵⁴Fm | ²⁵⁸No > [ , α , 8,150.0 keV ] > ²⁵⁴Fm | ? | % | 2β+ | -991.000 | keV | ²⁵⁸Fm | ²⁵⁸No > [ ? % , 2β+ , -991.0 keV ] > ²⁵⁸Fm | | | | | | | | | | | | | | | | | | | | | | 0.001'000 | % | ²⁰⁶Pb | 0.000'000 | % | ²⁰⁵Tl | 0.000'000 | % | ²⁰⁸Pb | | | | | | | | | | | | | | | | | | | | | | | | | | | |
| Isotope_102_no_259_u | Unstable | ²⁵⁹No | Fermion | 102 | p | 157 | n | 9/2 | 1 | 259.101'031'000'0 | u | ~ 0 | % | ~ 0 | 91.479'000'000'0 | MeV | 7.407'000'000'0 | MeV | - | | - | | 3.08E-9 | year | 97.200 | milli-seconds ( x⁻³ ) | 75.000'000 | % | α | 7,885.000 | keV | ²⁵⁴Fm | ²⁵⁹No > [ 75 % , α , 7,885.0 keV ] > ²⁵⁴Fm | | | ϵ | 486.000 | keV | ²⁵⁹Md | ²⁵⁹No > [ , ϵ , 486.0 keV ] > ²⁵⁹Md | 10.000'000 | % | SF | ? | keV | V | ²⁵⁹No > [ 10 % , SF , ? keV ] > V | | | | | | | | | | | | | | | | | | | | | | 75.533'133 | % | ²⁰⁷Pb | 0.000'000 | % | ²⁰⁵Tl | 0.000'000 | % | ²⁰⁶Pb | 0.000'000 | % | ¹⁶⁰Dy | 0.000'000 | % | ¹⁴⁰Ce | ? | % | ¹⁷²Yb | ? | % | ¹⁷⁶Hf | ? | % | ¹⁵²Sm | ? | % | ¹⁸⁰Hf | ? | % | ¹⁵⁶Gd | ? | % | ¹⁶⁸Er | ? | % | ¹⁶⁴Dy |
| Isotope_102_no_260_u | Unstable | ²⁶⁰No | Boson | 102 | p | 158 | n | 0 | 1 | 260.102'643'000'0 | u | ~ 0 | % | ~ 0 | 94.109'000'000'0 | MeV | 7.400'000'000'0 | MeV | - | | - | | 3.36E-9 | year | 106.000 | milli-seconds ( x⁻³ ) | | | | | | | | | | | | | | | | | | | | | | | | | | | | | | | | | | | | | | | | | | | | | | | | | | | | 0.000'000 | % | ²⁰⁸Pb | | | | | | | | | | | | | | | | | | | | | | | | |
| Isotope_102_no_261_u | Unstable | ²⁶¹No | Fermion | 102 | p | 159 | n | 3/2 | 1 | 261.105'749'000'0 | u | ~ 0 | % | ~ 0 | 95.611'000'000'0 | MeV | 7.397'000'000'0 | MeV | - | | - | | 3.17E-4 | year | 10.008 | kilo-seconds ( x³ ) | ? | % | α | 7,490.000 | keV | ²⁵⁷Fm | ²⁶¹No > [ ? % , α , 7,490.0 keV ] > ²⁵⁷Fm | | | | | | | | | | | | | | | | | | | | | | | | | | | | | | | | | | | | ? | % | ²⁰⁵Tl | ? | % | ²⁰⁷Pb | | | | | | | | | | | | | | | | | | | | | | | | | | | | | | |
| Isotope_102_no_262_u | Unstable | ²⁶²No | Boson | 102 | p | 160 | n | 0 | 1 | 262.107'301'000'0 | u | ~ 0 | % | ~ 0 | 98.504'000'000'0 | MeV | 7.388'000'000'0 | MeV | - | | - | | 1.58E-10 | year | 5.000 | milli-seconds ( x⁻³ ) | 100.000'000 | % | SF | ? | keV | V | ²⁶²No > [ 100 % , SF , ? keV ] > V | | | α | 7,100.000 | keV | ²⁵⁸Fm | ²⁶²No > [ , α , 7,100.0 keV ] > ²⁵⁸Fm | | | | | | | | | | | | | | | | | | | | | | | | | | | | | ? | % | ¹⁷²Yb | ? | % | ²⁰⁵Tl | ? | % | ²⁰⁸Pb | | | | | | | | | | | | | | | | | | | | | | | | | | | |
| Isotope_102_no_263_u | Unstable | ²⁶³No | Fermion | 102 | p | 161 | n | ? | 0 | 263.110'552'000'0 | u | ~ 0 | % | ~ 0 | 99.951'000'000'0 | MeV | 7.385'000'000'0 | MeV | - | | - | | 3.80E-5 | year | 1.200 | kilo-seconds ( x³ ) | ? | % | α | 6,850.000 | keV | ²⁵⁹Fm | ²⁶³No > [ ? % , α , 6,850.0 keV ] > ²⁵⁹Fm | | | SF | ? | keV | V | ²⁶³No > [ , SF , ? keV ] > V | | | | | | | | | | | | | | | | | | | | | | | | | | | | | | | | | | | | | | ? | % | ²⁰⁶Pb | ? | % | ¹⁷⁶Hf | ? | % | ¹⁶⁰Dy | ? | % | ¹⁴⁰Ce | ? | % | ¹⁵²Sm | ? | % | ¹⁸⁰Hf | ? | % | ¹⁵⁶Gd | ? | % | ¹⁶⁸Er | ? | % | ¹⁶⁴Dy |
| Isotope_102_no_264_u | Unstable | ²⁶⁴No | Boson | 102 | p | 162 | n | 0 | 1 | 264.112'345'000'0 | u | ~ 0 | % | ~ 0 | 102.979'000'000'0 | MeV | 7.376'000'000'0 | MeV | - | | - | | 1.90E-6 | year | 60.000 | seconds ( x⁰ ) | ? | % | α | 6,580.000 | keV | ²⁶⁰Fm | ²⁶⁴No > [ ? % , α , 6,580.0 keV ] > ²⁶⁰Fm | | | SF | ? | keV | V | ²⁶⁴No > [ , SF , ? keV ] > V | | | | | | | | | | | | | | | | | | | | | | | | | | | | | | | | | | | | | | | | | | | | | | | | | | | | | | | | | | | | | | | | |
---