HYDROGEN TO OGANESSON
ATOMIC ARCHITECTURE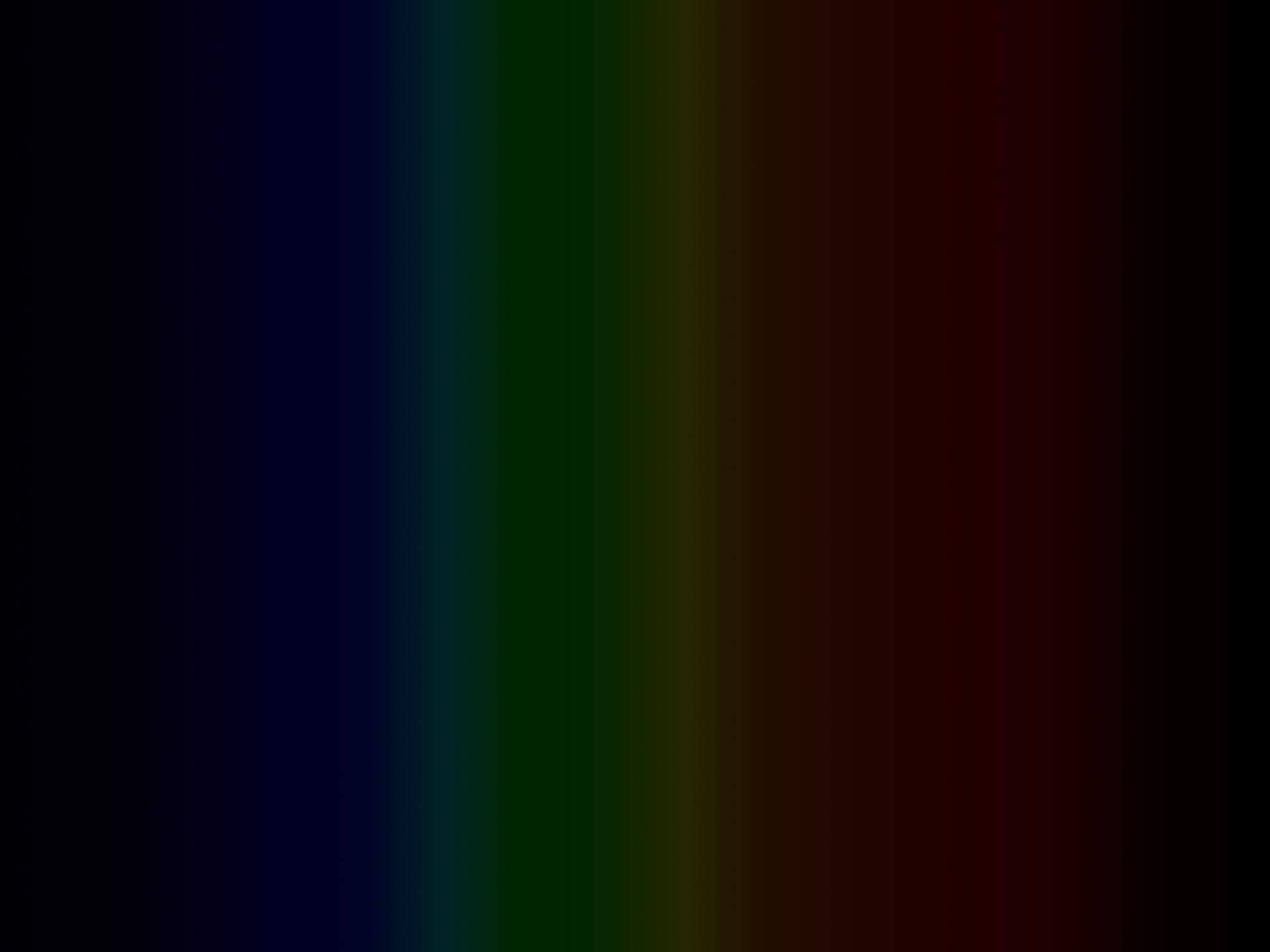 Spectrograph

Elemental Tile

Fermium
···
OVERVIEW
Fermium
Fm (100)
ˈfɜːrmiəm
PHONETICS
---
IDENTIFICATION
Fermium was discovered in the debris of the first hydrogen bomb explosion, it is the heaviest element that can be formed by neutron bombardment of lighter elements, and hence the last element that can be prepared in macroscopic quantities, although pure fermium metal has not yet been prepared. A total of 19 isotopes are known, with 257Fm being the longest-lived with a half-life of 100.5 days.
ELEMENT BRIEF
---
1952 by Workers at Argonne and the University of California at Berkeley, USA.
DISCOVERY
---
From the name of Enrico Fermi.
ETYMOLOGY
---
Fermium
ELEMENT
---
Fm
SYMBOL
---
100
ATOMIC NUMBER
---
7440-72-4
CAS NUMBER
---
PHYSICAL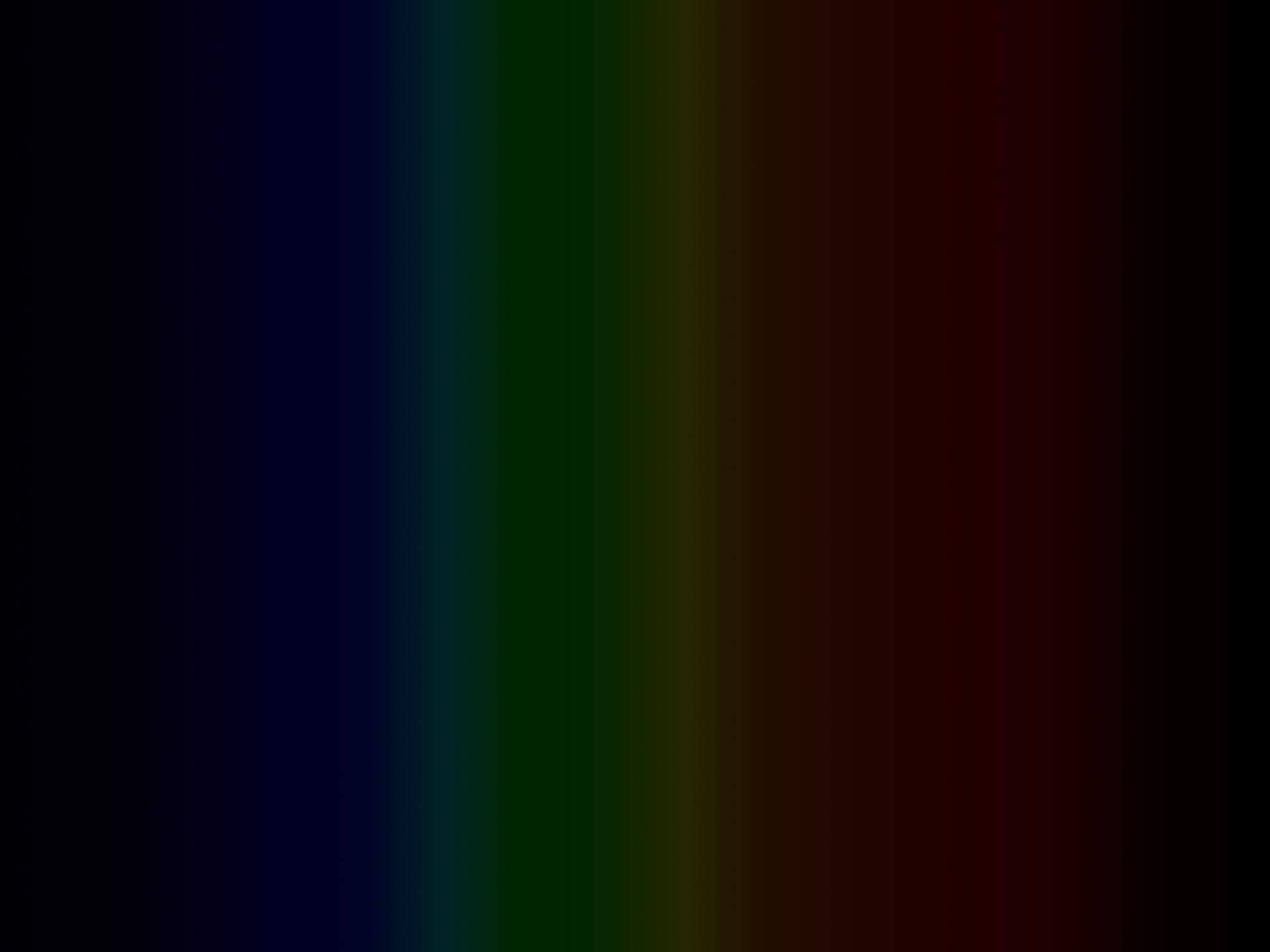 ELEMENTAL SPECTRUM
---
Silver
ELEMENTAL COLOUR
---
-
REFRACTIVE INDEX
---
-
POISSON RATIO
---
26.505 cm³
MOLAR VOLUME
---
-
BRINELL HARDNESS
---
-
MOHS HARDNESS
---
-
VICKERS HARDNESS
---
-
SPEED OF SOUND
---
-
BULK MODULUS
---
-
SHEAR MODULUS
---
-
YOUNG MODULUS
---
ALLOTROPES
NONE
THERMODYNAMIC
1,800.15 K, 1,527.00 °C
MELTING POINT
---
-
BOILING POINT
---
-
AUTOMATIC IGNITION
---
-
FLASHPOINT
---
-
CRITICAL TEMPERATURE
---
-
CRITICAL PRESSURE
---
10.000'000 W/(m K)
THERMAL CONDUCTIVITY
---
-
THERMAL EXPANSION
---
-
SPECIFIC HEAT
---
-
HEAT FUSION
---
-
HEAT VAPORISATION
---
-
HEAT COMBUSTION
---
-
CURIE POINT
---
-
NEEL POINT
---
-
ADIABATIC INDEX
---
Solid
PHASE
---
ELECTROMAGNETIC
-
ELECTRICAL TYPE
---
-
CONDUCTIVITY
---
-
RESISTIVITY
---
0.600 K
SUPERCONDUCTING POINT
---
-
MAGNETIC TYPE
---
-
MASS SUSCEPTIBILITY
---
-
MOLAR SUSCEPTIBILITY
---
-
VOLUME SUSCEPTIBILITY
---
STRUCTURE
Actinide
CLASSIFICATION
---
257.095'106'1
ATOMIC WEIGHT
---
-
ATOMIC RADIUS
---
167 pm
COVALENT RADIUS SINGLE BOND
---
-
COVALENT RADIUS DOUBLE BOND
---
-
COVALENT RADIUS TRIPLE BOND
---
245 pm
VAN DER WAALS RADIUS
---
[Rn]7s²5f¹²
ELECTRON CONFIGURATION
---
Cubic, Face-centred
CRYSTAL STRUCTURE
---
9.700'00 g/cm³
DENSITY AS SOLID
---
-
DENSITY AS LIQUID
---
-
DENSITY AS GAS
---
-
SPACE GROUP NAME
---
-
SPACE GROUP NUMBER
---
-
LATTICE ANGLES
---
-
LATTICE CONSTANTS
---
REACTIVITY
3
VALENCE
---
1.3
ELECTRONEGATIVITY
---
-
ELECTRON AFFINITY
---
IONISATION ENERGY
---
ELEMENTAL DISTRIBUTION
-
UNIVERSE
---
-
METEORITES
---
-
SUN
---
-
EARTH CRUST
---
-
OCEANS
---
-
HUMANS
---
ISOTOPES
100.50 Days
HALF LIFE
---
145.02 days
LIFETIME
---
5f¹² = 5, 3, +1, -1/2
QUANTUM NUMBERS
---
-
NEUTRON CROSS SECTION
---
-
NEUTRON MASS ABSORPTION
---
STABLE ISOTOPES
NONE
---
UNSTABLE ISOTOPES
---
ISOTOPIC CHAIN
| Isotope | Stability | Symbol | Type | Protons | Proton Ext | Neutrons | Neutrons Ext | Spin | Parity | Mass | Mass Ext | Abundance | Abundance Ext | Mass Measure | Mass Excess | Mass Excess Ext | Binding Energy | Binding Energy Ext | Dipole Moment | Dipole Moment Ext | Quadrupole Moment | Quadrupole Moment Ext | Halflife in Years | Halflife in Years Ext | Halflife in Seconds | Halflife in Seconds Ext | A01 Decay Probability | A01 Decay Probability Ext | A01 Decay Mode | A01 Decay Energy | A01 Decay Energy Ext | A01 Decay Daughter | A01 Decay Link | A02 Decay Probability | A02 Decay Probability Ext | A02 Decay Mode | A02 Decay Energy | A02 Decay Energy Ext | A02 Decay Daughter | A02 Decay Link | A03 Decay Probability | A03 Decay Probability Ext | A03 Decay Mode | A03 Decay Energy | A03 Decay Energy Ext | A03 Decay Daughter | A03 Decay Link | A04 Decay Probability | A04 Decay Probability Ext | A04 Decay Mode | A04 Decay Energy | A04 Decay Energy Ext | A04 Decay Daughter | A04 Decay Link | A05 Decay Probability | A05 Decay Probability Ext | A05 Decay Mode | A05 Decay Energy | A05 Decay Energy Ext | A05 Decay Daughter | A05 Decay Link | A06 Decay Probability | A06 Decay Probability Ext | A06 Decay Mode | A06 Decay Energy | A06 Decay Energy Ext | A06 Decay Daughter | A06 Decay Link | Y01 Decay Product Yield | Y01 Decay Product Yield Ext | Y01 Decay Product Nuclide | Y02 Decay Product Yield | Y02 Decay Product Yield Ext | Y02 Decay Product Nuclide | Y03 Decay Product Yield | Y03 Decay Product Yield Ext | Y03 Decay Product Nuclide | Y04 Decay Product Yield | Y04 Decay Product Yield Ext | Y04 Decay Product Nuclide | Y05 Decay Product Yield | Y05 Decay Product Yield Ext | Y05 Decay Product Nuclide | Y06 Decay Product Yield | Y06 Decay Product Yield Ext | Y06 Decay Product Nuclide | Y07 Decay Product Yield | Y07 Decay Product Yield Ext | Y07 Decay Product Nuclide | Y08 Decay Product Yield | Y08 Decay Product Yield Ext | Y08 Decay Product Nuclide | Y09 Decay Product Yield | Y09 Decay Product Yield Ext | Y09 Decay Product Nuclide | Y10 Decay Product Yield | Y10 Decay Product Yield Ext | Y10 Decay Product Nuclide | Y11 Decay Product Yield | Y11 Decay Product Yield Ext | Y11 Decay Product Nuclide | Y12 Decay Product Yield | Y12 Decay Product Yield Ext | Y12 Decay Product Nuclide |
| --- | --- | --- | --- | --- | --- | --- | --- | --- | --- | --- | --- | --- | --- | --- | --- | --- | --- | --- | --- | --- | --- | --- | --- | --- | --- | --- | --- | --- | --- | --- | --- | --- | --- | --- | --- | --- | --- | --- | --- | --- | --- | --- | --- | --- | --- | --- | --- | --- | --- | --- | --- | --- | --- | --- | --- | --- | --- | --- | --- | --- | --- | --- | --- | --- | --- | --- | --- | --- | --- | --- | --- | --- | --- | --- | --- | --- | --- | --- | --- | --- | --- | --- | --- | --- | --- | --- | --- | --- | --- | --- | --- | --- | --- | --- | --- | --- | --- | --- | --- | --- | --- | --- | --- | --- |
| Isotope_100_fm_242_u | Unstable | ²⁴²Fm | Boson | 100 | p | 142 | n | 0 | 1 | 242.073'430'000'0 | u | ~ 0 | % | ~ 0 | 92.702'000'000'0 | MeV | 7.412'000'000'0 | MeV | - | | - | | 2.54E-10 | year | 8.000 | milli-seconds ( x⁻³ ) | ? | % | SF | ? | keV | V | ²⁴²Fm > [ ? % , SF , ? keV ] > V | | | α | 8,772.000 | keV | ²³⁸Cf | ²⁴²Fm > [ , α , 8,772.0 keV ] > ²³⁸Cf | | | | | | | | | | | | | | | | | | | | | | | | | | | | | ? | % | ¹⁷²Yb | ? | % | ²⁰⁵Tl | ? | % | ²⁰⁸Pb | ? | % | ²⁰⁶Pb | ? | % | ¹⁷⁶Hf | ? | % | ¹⁶⁰Dy | ? | % | ¹⁴⁰Ce | ? | % | ¹⁵²Sm | ? | % | ¹⁸⁰Hf | ? | % | ¹⁵⁶Gd | ? | % | ¹⁶⁸Er | ? | % | ¹⁶⁴Dy |
| Isotope_100_fm_243_u | Unstable | ²⁴³Fm | Fermion | 100 | p | 143 | n | 7/2 | -1 | 243.074'353'000'0 | u | ~ 0 | % | ~ 0 | 68.400'000'000'0 | MeV | 7.465'000'000'0 | MeV | - | | - | | 6.65E-9 | year | 210.000 | milli-seconds ( x⁻³ ) | 60.000'000 | % | α | 8,689.100 | keV | ²³⁹Cf | ²⁴³Fm > [ 60 % , α , 8,689.1 keV ] > ²³⁹Cf | | | β+ | 3,454.000 | keV | ²⁴³Es | ²⁴³Fm > [ , β+ , 3,454.0 keV ] > ²⁴³Es | 0.570'000 | % | SF | ? | keV | V | ²⁴³Fm > [ 0.57 % , SF , ? keV ] > V | | | | | | | | | | | | | | | | | | | | | | 27.483'242 | % | ²⁰⁷Pb | 0.000'000 | % | ²⁰⁵Tl | 0.000'000 | % | ²⁰⁶Pb | ? | % | ²⁰⁶Pb | ? | % | ¹⁷⁶Hf | ? | % | ¹⁶⁰Dy | ? | % | ¹⁴⁰Ce | ? | % | ¹⁵²Sm | ? | % | ¹⁸⁰Hf | ? | % | ¹⁵⁶Gd | ? | % | ¹⁶⁸Er | ? | % | ¹⁶⁴Dy |
| Isotope_100_fm_244_u | Unstable | ²⁴⁴Fm | Boson | 100 | p | 144 | n | 0 | 1 | 244.074'084'000'0 | u | ~ 0 | % | ~ 0 | 69.259'000'000'0 | MeV | 7.464'000'000'0 | MeV | - | | - | | 1.05E-10 | year | 3.300 | milli-seconds ( x⁻³ ) | 100.000'000 | % | SF | ? | keV | V | ²⁴⁴Fm > [ 100 % , SF , ? keV ] > V | | | α | 8,550.000 | keV | ²⁴⁰Cf | ²⁴⁴Fm > [ , α , 8,550.0 keV ] > ²⁴⁰Cf | | | | | | | | | | | | | | | | | | | | | | | | | | | | | ? | % | ²⁰⁸Pb | ? | % | ²⁰⁶Pb | ? | % | ²⁰⁰Hg | 0.000'000 | % | ²⁰⁸Pb | | | | | | | | | | | | | | | | | | | | | | | | |
| Isotope_100_fm_245_u | Unstable | ²⁴⁵Fm | Fermion | 100 | p | 145 | n | 1/2 | 1 | 245.075'385'000'0 | u | ~ 0 | % | ~ 0 | 69.009'000'000'0 | MeV | 7.468'000'000'0 | MeV | - | | - | | 1.33E-7 | year | 4.200 | seconds ( x⁰ ) | 95.700'000 | % | α | 8,435.000 | keV | ²⁴¹Cf | ²⁴⁵Fm > [ 95.7 % , α , 8,435.0 keV ] > ²⁴¹Cf | | | β+ | 2,761.000 | keV | ²⁴⁵Es | ²⁴⁵Fm > [ , β+ , 2,761.0 keV ] > ²⁴⁵Es | 0.130'000 | % | SF | ? | keV | V | ²⁴⁵Fm > [ 0.13 % , SF , ? keV ] > V | | | | | | | | | | | | | | | | | | | | | | 2.522'298 | % | ²⁰⁵Tl | 0.000'000 | % | ²⁰⁷Pb | | | | | | | | | | | | | | | | | | | | | | | | | | | | | | |
| Isotope_100_fm_246_u | Unstable | ²⁴⁶Fm | Boson | 100 | p | 146 | n | 0 | 1 | 246.075'299'023'0 | u | ~ 0 | % | ~ 0 | 70.221'000'000'0 | MeV | 7.465'000'000'0 | MeV | - | | - | | 3.49E-8 | year | 1.100 | seconds ( x⁰ ) | 10.000'000 | % | β+SF | ? | keV | V | ²⁴⁶Fm > [ 10 % , β+SF , ? keV ] > V | | | SF | ? | keV | V | ²⁴⁶Fm > [ , SF , ? keV ] > V | ? | % | α | 8,378.100 | keV | ²⁴²Cf | ²⁴⁶Fm > [ ? % , α , 8,378.1 keV ] > ²⁴²Cf | | | | | | | | | | | | | | | | | | | | | | ? | % | ¹⁷²Yb | ? | % | ²⁰⁵Tl | ? | % | ²⁰⁸Pb | | | | | | | | | | | | | | | | | | | | | | | | | | | |
| Isotope_100_fm_247_u | Unstable | ²⁴⁷Fm | Fermion | 100 | p | 147 | n | 5/2 | 1 | 247.076'847'000'0 | u | ~ 0 | % | ~ 0 | 70.140'589'000'0 | MeV | 7.468'166'000'0 | MeV | - | | - | | 1.11E-6 | year | 34.980 | seconds ( x⁰ ) | 50.000'000 | % | β+ | 1,951.000 | keV | ²⁴⁷Es | ²⁴⁷Fm > [ 50 % , β+ , 1,951.0 keV ] > ²⁴⁷Es | | | α | 8,213.000 | keV | ²⁴³Cf | ²⁴⁷Fm > [ , α , 8,213.0 keV ] > ²⁴³Cf | | | | | | | | | | | | | | | | | | | | | | | | | | | | | 100.505'575 | % | ²⁰⁷Pb | 0.000'000 | % | ²⁰⁵Tl | 0.000'000 | % | ²⁰⁶Pb | ? | % | ²⁰⁶Pb | ? | % | ¹⁷⁶Hf | ? | % | ¹⁶⁰Dy | ? | % | ¹⁴⁰Ce | ? | % | ¹⁵²Sm | ? | % | ¹⁸⁰Hf | ? | % | ¹⁵⁶Gd | ? | % | ¹⁶⁸Er | ? | % | ¹⁶⁴Dy |
| Isotope_100_fm_248_u | Unstable | ²⁴⁸Fm | Boson | 100 | p | 148 | n | 0 | 1 | 248.077'194'714'0 | u | ~ 0 | % | ~ 0 | 71.583'000'000'0 | MeV | 7.465'000'000'0 | MeV | - | | - | | 1.14E-6 | year | 36.000 | seconds ( x⁰ ) | 93.000'000 | % | α | 8,002.300 | keV | ²⁴⁴Cf | ²⁴⁸Fm > [ 93 % , α , 8,002.3 keV ] > ²⁴⁴Cf | | | β+ | 583.800 | keV | ²⁴⁸Es | ²⁴⁸Fm > [ , β+ , 583.8 keV ] > ²⁴⁸Es | 0.100'000 | % | SF | ? | keV | V | ²⁴⁸Fm > [ 0.1 % , SF , ? keV ] > V | | | | | | | | | | | | | | | | | | | | | | 100.486'520 | % | ²⁰⁸Pb | 0.000'000 | % | ²⁰⁶Pb | ? | % | ²⁰⁰Hg | 0.000'000 | % | ²⁰⁸Pb | | | | | | | | | | | | | | | | | | | | | | | | |
| Isotope_100_fm_249_u | Unstable | ²⁴⁹Fm | Fermion | 100 | p | 149 | n | 7/2 | 1 | 249.079'034'000'0 | u | ~ 0 | % | ~ 0 | 71.906'414'000'0 | MeV | 7.465'910'000'0 | MeV | - | | - | | 5.06E-6 | year | 159.600 | seconds ( x⁰ ) | 67.000'000 | % | β+ | 1,421.000 | keV | ²⁴⁹Es | ²⁴⁹Fm > [ 67 % , β+ , 1,421.0 keV ] > ²⁴⁹Es | | | α | 7,808.000 | keV | ²⁴⁵Cf | ²⁴⁹Fm > [ , α , 7,808.0 keV ] > ²⁴⁵Cf | | | | | | | | | | | | | | | | | | | | | | | | | | | | | 100.422'728 | % | ²⁰⁵Tl | 0.000'000 | % | ²⁰⁷Pb | | | | | | | | | | | | | | | | | | | | | | | | | | | | | | |
| Isotope_100_fm_250_u | Unstable | ²⁵⁰Fm | Boson | 100 | p | 150 | n | 0 | 1 | 250.079'521'264'0 | u | ~ 0 | % | ~ 0 | 73.619'000'000'0 | MeV | 7.461'000'000'0 | MeV | - | | - | | 5.70E-5 | year | 1.800 | kilo-seconds ( x³ ) | 90.000'000 | % | α | 7,556.900 | keV | ²⁴⁶Cf | ²⁵⁰Fm > [ 90 % , α , 7,556.9 keV ] > ²⁴⁶Cf | | | ϵ | 847.000 | keV | ²⁵⁰Es | ²⁵⁰Fm > [ , ϵ , 847.0 keV ] > ²⁵⁰Es | 0.006'900 | % | SF | ? | keV | V | ²⁵⁰Fm > [ 0.0069 % , SF , ? keV ] > V | | | | | | | | | | | | | | | | | | | | | | 99.747'631 | % | ²⁰⁶Pb | 0.000'002 | % | ²⁰⁵Tl | 0.000'000 | % | ²⁰⁸Pb | | | | | | | | | | | | | | | | | | | | | | | | | | | |
| Isotope_100_fm_251_u | Unstable | ²⁵¹Fm | Fermion | 100 | p | 151 | n | 9/2 | -1 | 251.081'575'017'0 | u | ~ 0 | % | ~ 0 | 74.073'581'000'0 | MeV | 7.462'084'000'0 | MeV | - | | - | | 6.02E-4 | year | 19.008 | kilo-seconds ( x³ ) | 98.200'000 | % | β+ | 452.240 | keV | ²⁵¹Es | ²⁵¹Fm > [ 98.2 % , β+ , 452.24 keV ] > ²⁵¹Es | | | α | 7,425.100 | keV | ²⁴⁷Cf | ²⁵¹Fm > [ , α , 7,425.1 keV ] > ²⁴⁷Cf | | | | | | | | | | | | | | | | | | | | | | | | | | | | | 100.276'947 | % | ²⁰⁷Pb | 0.000'000 | % | ²⁰⁵Tl | 0.000'000 | % | ²⁰⁶Pb | 0.000'000 | % | ¹⁶⁰Dy | 0.000'000 | % | ¹⁴⁰Ce | ? | % | ¹⁷²Yb | ? | % | ¹⁷⁶Hf | ? | % | ¹⁵²Sm | ? | % | ¹⁸⁰Hf | ? | % | ¹⁵⁶Gd | ? | % | ¹⁶⁸Er | ? | % | ¹⁶⁴Dy |
| Isotope_100_fm_252_u | Unstable | ²⁵²Fm | Boson | 100 | p | 152 | n | 0 | 1 | 252.082'466'855'0 | u | ~ 0 | % | ~ 0 | 75.986'640'000'0 | MeV | 7.456'890'000'0 | MeV | - | | - | | 2.90E-3 | year | 91.411 | kilo-seconds ( x³ ) | 100.000'000 | % | α | 7,152.700 | keV | ²⁴⁸Cf | ²⁵²Fm > [ 100 % , α , 7,152.7 keV ] > ²⁴⁸Cf | | | SF | ? | keV | V | ²⁵²Fm > [ , SF , ? keV ] > V | ? | % | 2β+ | -1,261.010 | keV | ²⁵²Cf | ²⁵²Fm > [ ? % , 2β+ , -1,261.01 keV ] > ²⁵²Cf | | | | | | | | | | | | | | | | | | | | | | 100.004'000 | % | ²⁰⁸Pb | 0.000'000 | % | ²⁰⁶Pb | ? | % | ²⁰⁰Hg | 0.000'000 | % | ²⁰⁸Pb | | | | | | | | | | | | | | | | | | | | | | | | |
| Isotope_100_fm_253_u | Unstable | ²⁵³Fm | Fermion | 100 | p | 153 | n | 1/2 | 1 | 253.085'185'236'0 | u | ~ 0 | % | ~ 0 | 76.817'382'000'0 | MeV | 7.456'031'000'0 | MeV | - | | - | | 8.24E-3 | year | 260.064 | kilo-seconds ( x³ ) | 88.000'000 | % | ϵ | 335.840 | keV | ²⁵³Es | ²⁵³Fm > [ 88 % , ϵ , 335.84 keV ] > ²⁵³Es | | | α | 7,199.000 | keV | ²⁴⁹Cf | ²⁵³Fm > [ , α , 7,199.0 keV ] > ²⁴⁹Cf | | | | | | | | | | | | | | | | | | | | | | | | | | | | | 100.016'527 | % | ²⁰⁵Tl | 0.000'000 | % | ²⁰⁷Pb | | | | | | | | | | | | | | | | | | | | | | | | | | | | | | |
| Isotope_100_fm_254_u | Unstable | ²⁵⁴Fm | Boson | 100 | p | 154 | n | 0 | 1 | 254.086'854'220'0 | u | ~ 0 | % | ~ 0 | 79.349'538'000'0 | MeV | 7.448'455'000'0 | MeV | - | | - | | 3.71E-4 | year | 11.700 | kilo-seconds ( x³ ) | 100.000'000 | % | α | 7,307.000 | keV | ²⁵⁰Cf | ²⁵⁴Fm > [ 100 % , α , 7,307.0 keV ] > ²⁵⁰Cf | | | SF | ? | keV | V | ²⁵⁴Fm > [ , SF , ? keV ] > V | | | | | | | | | | | | | | | | | | | | | | | | | | | | | 100.044'159 | % | ²⁰⁶Pb | 0.000'002 | % | ²⁰⁵Tl | 0.000'000 | % | ²⁰⁸Pb | | | | | | | | | | | | | | | | | | | | | | | | | | | |
| Isotope_100_fm_255_u | Unstable | ²⁵⁵Fm | Fermion | 100 | p | 155 | n | 7/2 | 1 | 255.089'962'202'0 | u | ~ 0 | % | ~ 0 | 80.904'186'000'0 | MeV | 7.444'786'000'0 | MeV | - | | - | | 2.29E-3 | year | 72.250 | kilo-seconds ( x³ ) | 100.000'000 | % | α | 7,239.720 | keV | ²⁵¹Cf | ²⁵⁵Fm > [ 100 % , α , 7,239.72 keV ] > ²⁵¹Cf | | | SF | ? | keV | V | ²⁵⁵Fm > [ , SF , ? keV ] > V | | | | | | | | | | | | | | | | | | | | | | | | | | | | | 100.276'314 | % | ²⁰⁷Pb | 0.000'000 | % | ²⁰⁵Tl | 0.000'000 | % | ²⁰⁶Pb | 0.000'000 | % | ¹⁶⁰Dy | 0.000'000 | % | ¹⁴⁰Ce | ? | % | ¹⁷²Yb | ? | % | ¹⁷⁶Hf | ? | % | ¹⁵²Sm | ? | % | ¹⁸⁰Hf | ? | % | ¹⁵⁶Gd | ? | % | ¹⁶⁸Er | ? | % | ¹⁶⁴Dy |
| Isotope_100_fm_256_u | Unstable | ²⁵⁶Fm | Boson | 100 | p | 156 | n | 0 | 1 | 256.091'773'117'0 | u | ~ 0 | % | ~ 0 | 83.799'253'000'0 | MeV | 7.435'890'000'0 | MeV | - | | - | | 3.00E-4 | year | 9.456 | kilo-seconds ( x³ ) | 91.900'000 | % | SF | ? | keV | V | ²⁵⁶Fm > [ 91.9 % , SF , ? keV ] > V | | | α | 7,027.210 | keV | ²⁵²Cf | ²⁵⁶Fm > [ , α , 7,027.21 keV ] > ²⁵²Cf | | | | | | | | | | | | | | | | | | | | | | | | | | | | | 7.191'259 | % | ²⁰⁸Pb | 0.000'000 | % | ²⁰⁶Pb | ? | % | ²⁰⁰Hg | 0.000'000 | % | ²⁰⁸Pb | | | | | | | | | | | | | | | | | | | | | | | | |
| Isotope_100_fm_257_u | Unstable | ²⁵⁷Fm | Fermion | 100 | p | 157 | n | 9/2 | 1 | 257.095'104'724'0 | u | ~ 0 | % | ~ 0 | 85.486'109'000'0 | MeV | 7.431'783'000'0 | MeV | - | | - | | 2.75E-1 | year | 8.683 | mega-seconds ( x⁶ ) | 100.000'000 | % | α | 6,863.550 | keV | ²⁵³Cf | ²⁵⁷Fm > [ 100 % , α , 6,863.55 keV ] > ²⁵³Cf | | | SF | ? | keV | V | ²⁵⁷Fm > [ , SF , ? keV ] > V | | | | | | | | | | | | | | | | | | | | | | | | | | | | | 100.326'752 | % | ²⁰⁵Tl | 0.000'000 | % | ²⁰⁷Pb | | | | | | | | | | | | | | | | | | | | | | | | | | | | | | |
| Isotope_100_fm_258_u | Unstable | ²⁵⁸Fm | Boson | 100 | p | 158 | n | 0 | 1 | 258.097'076'000'0 | u | ~ 0 | % | ~ 0 | 88.589'481'000'0 | MeV | 7.422'196'000'0 | MeV | - | | - | | 1.17E-11 | year | 370.000 | micro-seconds ( x⁻⁶ ) | 100.000'000 | % | SF | ? | keV | V | ²⁵⁸Fm > [ 100 % , SF , ? keV ] > V | | | α | 6,660.000 | keV | ²⁵⁴Cf | ²⁵⁸Fm > [ , α , 6,660.0 keV ] > ²⁵⁴Cf | | | | | | | | | | | | | | | | | | | | | | | | | | | | | ? | % | ¹⁷²Yb | ? | % | ²⁰⁵Tl | ? | % | ²⁰⁸Pb | | | | | | | | | | | | | | | | | | | | | | | | | | | |
| Isotope_100_fm_259_u | Unstable | ²⁵⁹Fm | Fermion | 100 | p | 159 | n | 3/2 | 1 | 259.100'595'000'0 | u | ~ 0 | % | ~ 0 | 90.426'000'000'0 | MeV | 7.418'000'000'0 | MeV | - | | - | | 4.75E-8 | year | 1.500 | seconds ( x⁰ ) | | | | | | | | | | | | | | | | | | | | | | | | | | | | | | | | | | | | | | | | | | | | | | | | | | | | ? | % | ²⁰⁶Pb | ? | % | ¹⁷⁶Hf | ? | % | ¹⁶⁰Dy | ? | % | ¹⁴⁰Ce | ? | % | ¹⁵²Sm | ? | % | ¹⁸⁰Hf | ? | % | ¹⁵⁶Gd | ? | % | ¹⁶⁸Er | ? | % | ¹⁶⁴Dy |
| Isotope_100_fm_260_u | Unstable | ²⁶⁰Fm | Boson | 100 | p | 160 | n | 0 | 1 | 260.102'678'000'0 | u | ~ 0 | % | ~ 0 | 93.704'000'000'0 | MeV | 7.407'000'000'0 | MeV | - | | - | | 1.90E-6 | year | 60.000 | seconds ( x⁰ ) | | | | | | | | | | | | | | | | | | | | | | | | | | | | | | | | | | | | | | | | | | | | | | | | | | | | | | | | | | | | | | | | | | | | | | | | | | | | | | |
---