HYDROGEN TO OGANESSON
ATOMIC ARCHITECTURE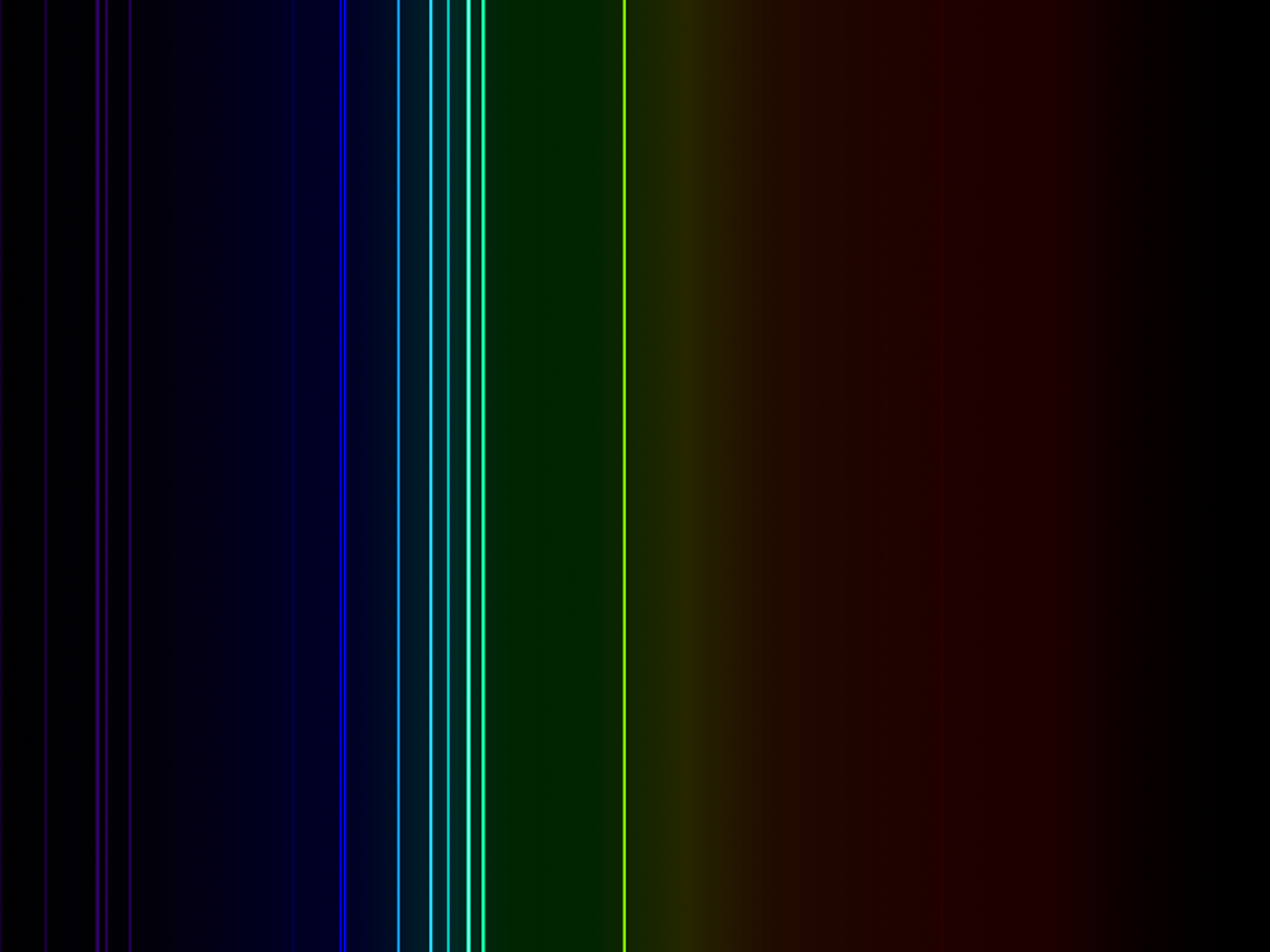 Spectrograph

Elemental Tile

Einsteinium
···
OVERVIEW
Einsteinium
Es (99)
aɪnˈstaɪniəm
PHONETICS
---
IDENTIFICATION
Einsteinium was discovered as a component of the debris of the first hydrogen bomb explosion. Its most common isotope einsteinium-253 has a half-life of 20.47 days and is produced artificially from decay of californium-253 in a few dedicated high-power nuclear reactors with a total yield on the order of one milligram per year. The reactor synthesis is followed by a complex procedure of separating einsteinium-253 from other actinides and products of their decay. There are currently almost no practical applications for it outside of basic scientific research.
ELEMENT BRIEF
---
1952 by Workers at Argonne and the University of California at Berkeley, USA.
DISCOVERY
---
From the name of Albert Einstein.
ETYMOLOGY
---
Einsteinium
ELEMENT
---
Es
SYMBOL
---
99
ATOMIC NUMBER
---
7429-92-7
CAS NUMBER
---
PHYSICAL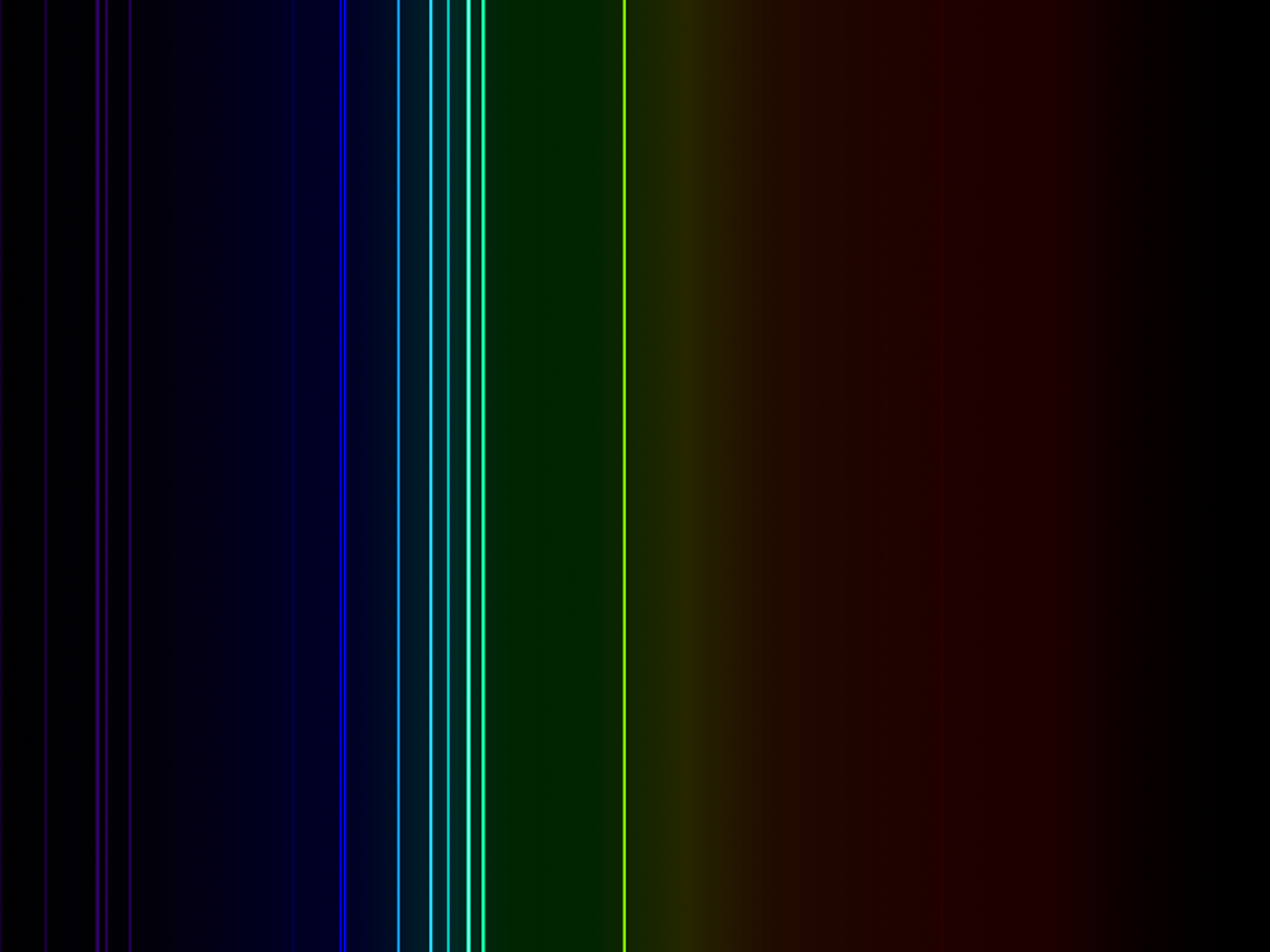 ELEMENTAL SPECTRUM
---
Silver
ELEMENTAL COLOUR
---
-
REFRACTIVE INDEX
---
-
POISSON RATIO
---
28.516 cm³
MOLAR VOLUME
---
-
BRINELL HARDNESS
---
-
MOHS HARDNESS
---
-
VICKERS HARDNESS
---
-
SPEED OF SOUND
---
-
BULK MODULUS
---
-
SHEAR MODULUS
---
-
YOUNG MODULUS
---
ALLOTROPES
THERMODYNAMIC
1,133.15 K, 860.00 °C
MELTING POINT
---
-
BOILING POINT
---
-
AUTOMATIC IGNITION
---
-
FLASHPOINT
---
-
CRITICAL TEMPERATURE
---
-
CRITICAL PRESSURE
---
10.000'000 W/(m K)
THERMAL CONDUCTIVITY
---
-
THERMAL EXPANSION
---
-
SPECIFIC HEAT
---
-
HEAT FUSION
---
-
HEAT VAPORISATION
---
-
HEAT COMBUSTION
---
-
CURIE POINT
---
-
NEEL POINT
---
-
ADIABATIC INDEX
---
Solid
PHASE
---
ELECTROMAGNETIC
-
ELECTRICAL TYPE
---
-
CONDUCTIVITY
---
-
RESISTIVITY
---
=
SUPERCONDUCTING POINT
---
-
MAGNETIC TYPE
---
-
MASS SUSCEPTIBILITY
---
-
MOLAR SUSCEPTIBILITY
---
-
VOLUME SUSCEPTIBILITY
---
STRUCTURE
Actinide
CLASSIFICATION
---
252.082'980'0
ATOMIC WEIGHT
---
-
ATOMIC RADIUS
---
165 pm
COVALENT RADIUS SINGLE BOND
---
140 pm
COVALENT RADIUS DOUBLE BOND
---
-
COVALENT RADIUS TRIPLE BOND
---
245 pm
VAN DER WAALS RADIUS
---
[Rn]7s²5f¹¹
ELECTRON CONFIGURATION
---
Cubic, Face-centred
CRYSTAL STRUCTURE
---
8.840'00 g/cm³
DENSITY AS SOLID
---
-
DENSITY AS LIQUID
---
-
DENSITY AS GAS
---
-
SPACE GROUP NAME
---
-
SPACE GROUP NUMBER
---
-
LATTICE ANGLES
---
-
LATTICE CONSTANTS
---
REACTIVITY
4
VALENCE
---
1.3
ELECTRONEGATIVITY
---
-
ELECTRON AFFINITY
---
IONISATION ENERGY
---
ELEMENTAL DISTRIBUTION
-
UNIVERSE
---
-
METEORITES
---
-
SUN
---
-
EARTH CRUST
---
-
OCEANS
---
-
HUMANS
---
ISOTOPES
1.29 Years
HALF LIFE
---
1.86 years
LIFETIME
---
5f¹¹ = 5, 3, 0, -1/2
QUANTUM NUMBERS
---
-
NEUTRON CROSS SECTION
---
-
NEUTRON MASS ABSORPTION
---
STABLE ISOTOPES
NONE
---
UNSTABLE ISOTOPES
---
ISOTOPIC CHAIN
| Isotope | Stability | Symbol | Type | Protons | | Neutrons | | Spin | Parity | Mass | | Abundance | | Mass Measure | Mass Excess | | Binding Energy | | Dipole Moment | | Quadrupole Moment | | Halflife in Years | | Halflife in Seconds | | A01 Decay Probability | | A01 Decay Mode | A01 Decay Energy | | A01 Decay Daughter | A01 Decay Link | A02 Decay Probability | | A02 Decay Mode | A02 Decay Energy | | A02 Decay Daughter | A02 Decay Link | A03 Decay Probability | | A03 Decay Mode | A03 Decay Energy | | A03 Decay Daughter | A03 Decay Link | A04 Decay Probability | | A04 Decay Mode | A04 Decay Energy | | A04 Decay Daughter | A04 Decay Link | A05 Decay Probability | | A05 Decay Mode | A05 Decay Energy | | A05 Decay Daughter | A05 Decay Link | A06 Decay Probability | | A06 Decay Mode | A06 Decay Energy | | A06 Decay Daughter | A06 Decay Link | Y01 Decay Product Yield | | Y01 Decay Product Nuclide | Y02 Decay Product Yield | | Y02 Decay Product Nuclide | Y03 Decay Product Yield | | Y03 Decay Product Nuclide | Y04 Decay Product Yield | | Y04 Decay Product Nuclide | Y05 Decay Product Yield | | Y05 Decay Product Nuclide | Y06 Decay Product Yield | | Y06 Decay Product Nuclide | Y07 Decay Product Yield | | Y07 Decay Product Nuclide | Y08 Decay Product Yield | | Y08 Decay Product Nuclide | Y09 Decay Product Yield | | Y09 Decay Product Nuclide | Y10 Decay Product Yield | | Y10 Decay Product Nuclide | Y11 Decay Product Yield | | Y11 Decay Product Nuclide | Y12 Decay Product Yield | | Y12 Decay Product Nuclide |
| --- | --- | --- | --- | --- | --- | --- | --- | --- | --- | --- | --- | --- | --- | --- | --- | --- | --- | --- | --- | --- | --- | --- | --- | --- | --- | --- | --- | --- | --- | --- | --- | --- | --- | --- | --- | --- | --- | --- | --- | --- | --- | --- | --- | --- | --- | --- | --- | --- | --- | --- | --- | --- | --- | --- | --- | --- | --- | --- | --- | --- | --- | --- | --- | --- | --- | --- | --- | --- | --- | --- | --- | --- | --- | --- | --- | --- | --- | --- | --- | --- | --- | --- | --- | --- | --- | --- | --- | --- | --- | --- | --- | --- | --- | --- | --- | --- | --- | --- | --- | --- | --- | --- | --- | --- |
| Isotope_099_es_240_u | Unstable | ²⁴⁰Es | Fermion | 99 | p | 141 | n | ? | 0 | 240.068'920'000'0 | u | ~ 0 | % | ~ 0 | 87.039'000'000'0 | MeV | 7.432'000'000'0 | MeV | - | | - | | 3.17E-8 | year | 1,000.000 | milliseconds ( x⁻³ ) | ? | % | α | 8,371.000 | keV | ²³⁶Bk | ²⁴⁰Es > [ ? % , α , 8,371.0 keV ] > ²³⁶Bk | | | β+ | 5,142.000 | keV | ²⁴⁰Cf | ²⁴⁰Es > [ , β+ , 5,142.0 keV ] > ²⁴⁰Cf | | | | | | | | | | | | | | | | | | | | | | | | | | | | | ? | % | ²⁰⁸Pb | ? | % | ²⁰⁶Pb | ? | % | ²⁰⁰Hg | | | | | | | | | | | | | | | | | | | | | | | | | | | |
| Isotope_099_es_241_u | Unstable | ²⁴¹Es | Boson | 99 | p | 142 | n | 3/2 | -1 | 241.068'538'000'0 | u | ~ 0 | % | ~ 0 | 64.199'000'000'0 | MeV | 7.481'000'000'0 | MeV | - | | - | | 3.17E-7 | year | 10.000 | seconds ( x⁰ ) | ? | % | α | 8,320.000 | keV | ²³⁷Bk | ²⁴¹Es > [ ? % , α , 8,320.0 keV ] > ²³⁷Bk | | | β+ | 3,460.000 | keV | ²⁴¹Cf | ²⁴¹Es > [ , β+ , 3,460.0 keV ] > ²⁴¹Cf | | | | | | | | | | | | | | | | | | | | | | | | | | | | | ? | % | ²⁰⁵Tl | ? | % | ²⁰⁷Pb | | | | | | | | | | | | | | | | | | | | | | | | | | | | | | |
| Isotope_099_es_242_u | Unstable | ²⁴²Es | Fermion | 99 | p | 143 | n | ? | 0 | 242.069'745'000'0 | u | ~ 0 | % | ~ 0 | 63.843'000'000'0 | MeV | 7.485'000'000'0 | MeV | - | | - | | 4.28E-7 | year | 13.500 | seconds ( x⁰ ) | 0.600'000 | % | β+SF | ? | keV | V | ²⁴²Es > [ 0.6 % , β+SF , ? keV ] > V | | | α | 8,253.000 | keV | ²³⁸Bk | ²⁴²Es > [ , α , 8,253.0 keV ] > ²³⁸Bk | | | | | | | | | | | | | | | | | | | | | | | | | | | | | ? | % | ¹⁷²Yb | ? | % | ²⁰⁵Tl | ? | % | ²⁰⁸Pb | | | | | | | | | | | | | | | | | | | | | | | | | | | |
| Isotope_099_es_243_u | Unstable | ²⁴³Es | Boson | 99 | p | 144 | n | 3/2 | -1 | 243.069'548'000'0 | u | ~ 0 | % | ~ 0 | 64.967'000'000'0 | MeV | 7.483'000'000'0 | MeV | - | | - | | 6.65E-7 | year | 21.000 | seconds ( x⁰ ) | 70.000'000 | % | β+ | 2,817.000 | keV | ²⁴³Cf | ²⁴³Es > [ 70 % , β+ , 2,817.0 keV ] > ²⁴³Cf | | | α | 8,072.000 | keV | ²³⁹Bk | ²⁴³Es > [ , α , 8,072.0 keV ] > ²³⁹Bk | | | | | | | | | | | | | | | | | | | | | | | | | | | | | 70.469'851 | % | ²⁰⁷Pb | 0.000'000 | % | ²⁰⁵Tl | 0.000'000 | % | ²⁰⁶Pb | ? | % | ²⁰⁶Pb | ? | % | ¹⁷⁶Hf | ? | % | ¹⁶⁰Dy | ? | % | ¹⁴⁰Ce | ? | % | ¹⁵²Sm | ? | % | ¹⁸⁰Hf | ? | % | ¹⁵⁶Gd | ? | % | ¹⁶⁸Er | ? | % | ¹⁶⁴Dy |
| Isotope_099_es_244_u | Unstable | ²⁴⁴Es | Fermion | 99 | p | 145 | n | ? | 0 | 244.070'883'000'0 | u | ~ 0 | % | ~ 0 | 64.783'000'000'0 | MeV | 7.486'000'000'0 | MeV | - | | - | | 1.17E-6 | year | 37.020 | seconds ( x⁰ ) | 5.000'000 | % | α | 7,936.000 | keV | ²⁴⁰Bk | ²⁴⁴Es > [ 5 % , α , 7,936.0 keV ] > ²⁴⁰Bk | | | β+SF | ? | keV | V | ²⁴⁴Es > [ , β+SF , ? keV ] > V | | | | | | | | | | | | | | | | | | | | | | | | | | | | | ? | % | ²⁰⁷Pb | ? | % | ²⁰⁶Pb | ? | % | ²⁰⁰Hg | 0.000'000 | % | ²⁰⁸Pb | | | | | | | | | | | | | | | | | | | | | | | | |
| Isotope_099_es_245_u | Unstable | ²⁴⁵Es | Boson | 99 | p | 146 | n | 3/2 | -1 | 245.071'324'000'0 | u | ~ 0 | % | ~ 0 | 66.027'000'000'0 | MeV | 7.483'000'000'0 | MeV | - | | - | | 2.09E-6 | year | 66.000 | seconds ( x⁰ ) | 60.000'000 | % | β+ | 2,029.000 | keV | ²⁴⁵Cf | ²⁴⁵Es > [ 60 % , β+ , 2,029.0 keV ] > ²⁴⁵Cf | | | α | 7,909.280 | keV | ²⁴¹Bk | ²⁴⁵Es > [ , α , 7,909.28 keV ] > ²⁴¹Bk | | | | | | | | | | | | | | | | | | | | | | | | | | | | | 60.054'716 | % | ²⁰⁵Tl | 0.000'000 | % | ²⁰⁷Pb | | | | | | | | | | | | | | | | | | | | | | | | | | | | | | |
| Isotope_099_es_246_u | Unstable | ²⁴⁶Es | Fermion | 99 | p | 147 | n | 4 | -1 | 246.072'896'000'0 | u | ~ 0 | % | ~ 0 | 66.438'000'000'0 | MeV | 7.484'000'000'0 | MeV | - | | - | | 1.46E-5 | year | 460.020 | seconds ( x⁰ ) | 90.100'000 | % | β+ | 2,788.000 | keV | ²⁴⁶Cf | ²⁴⁶Es > [ 90.1 % , β+ , 2,788.0 keV ] > ²⁴⁶Cf | | | α | 7,742.000 | keV | ²⁴²Bk | ²⁴⁶Es > [ , α , 7,742.0 keV ] > ²⁴²Bk | 0.003'000 | % | β+SF | ? | keV | V | ²⁴⁶Es > [ 0.003 % , β+SF , ? keV ] > V | | | | | | | | | | | | | | | | | | | | | | 100.047'768 | % | ²⁰⁶Pb | 0.000'002 | % | ²⁰⁵Tl | 0.000'000 | % | ²⁰⁸Pb | | | | | | | | | | | | | | | | | | | | | | | | | | | |
| Isotope_099_es_247_u | Unstable | ²⁴⁷Es | Boson | 99 | p | 148 | n | 7/2 | 1 | 247.073'656'000'0 | u | ~ 0 | % | ~ 0 | 67.902'000'000'0 | MeV | 7.480'000'000'0 | MeV | - | | - | | 8.87E-6 | year | 280.020 | seconds ( x⁰ ) | 93.000'000 | % | β+ | 1,450.800 | keV | ²⁴⁷Cf | ²⁴⁷Es > [ 93 % , β+ , 1,450.8 keV ] > ²⁴⁷Cf | | | α | 7,494.000 | keV | ²⁴³Bk | ²⁴⁷Es > [ , α , 7,494.0 keV ] > ²⁴³Bk | 0.000'090 | % | SF | ? | keV | V | ²⁴⁷Es > [ 0.00009 % , SF , ? keV ] > V | | | | | | | | | | | | | | | | | | | | | | 100.339'934 | % | ²⁰⁷Pb | 0.000'000 | % | ²⁰⁵Tl | 0.000'000 | % | ²⁰⁶Pb | 0.000'000 | % | ¹⁶⁰Dy | 0.000'000 | % | ¹⁴⁰Ce | ? | % | ¹⁷²Yb | ? | % | ¹⁷⁶Hf | ? | % | ¹⁵²Sm | ? | % | ¹⁸⁰Hf | ? | % | ¹⁵⁶Gd | ? | % | ¹⁶⁸Er | ? | % | ¹⁶⁴Dy |
| Isotope_099_es_248_u | Unstable | ²⁴⁸Es | Fermion | 99 | p | 149 | n | ? | 0 | 248.075'471'000'0 | u | ~ 0 | % | ~ 0 | 68.610'000'000'0 | MeV | 7.480'7.480'7.480'7.480 | MeV | - | | - | | 8.44E-7 | year | 26.640 | seconds ( x⁰ ) | 100.000'000 | % | β+ | 2,038.800 | keV | ²⁴⁸Cf | ²⁴⁸Es > [ 100 % , β+ , 2,038.8 keV ] > ²⁴⁸Cf | | | α | 7,160.000 | keV | ²⁴⁴Bk | ²⁴⁸Es > [ , α , 7,160.0 keV ] > ²⁴⁴Bk | 0.000'030 | % | β+SF | ? | keV | V | ²⁴⁸Es > [ 0.00003 % , β+SF , ? keV ] > V | | | | | | | | | | | | | | | | | | | | | | 100.254'010 | % | ²⁰⁸Pb | 0.000'000 | % | ²⁰⁶Pb | ? | % | ²⁰⁰Hg | 0.000'000 | % | ²⁰⁸Pb | | | | | | | | | | | | | | | | | | | | | | | | |
| Isotope_099_es_249_u | Unstable | ²⁴⁹Es | Boson | 99 | p | 150 | n | 7/2 | 1 | 249.076'411'000'0 | u | ~ 0 | % | ~ 0 | 70.301'000'000'0 | MeV | 7.476'000'000'0 | MeV | - | | - | | 1.94E-4 | year | 6.132 | kilo-seconds ( x³ ) | 100.000'000 | % | β+ | 428.800 | keV | ²⁴⁹Cf | ²⁴⁹Es > [ 100 % , β+ , 428.8 keV ] > ²⁴⁹Cf | | | α | 6,936.000 | keV | ²⁴⁵Bk | ²⁴⁹Es > [ , α , 6,936.0 keV ] > ²⁴⁵Bk | | | | | | | | | | | | | | | | | | | | | | | | | | | | | 100.586'021 | % | ²⁰⁵Tl | 0.000'000 | % | ²⁰⁷Pb | | | | | | | | | | | | | | | | | | | | | | | | | | | | | | |
| Isotope_099_es_250_u | Unstable | ²⁵⁰Es | Fermion | 99 | p | 151 | n | 6 | 1 | 250.078'612'000'0 | u | ~ 0 | % | ~ 0 | 71.176'000'000'0 | MeV | 7.474'000'000'0 | MeV | - | | - | | 9.82E-4 | year | 30.996 | kilo-seconds ( x³ ) | 97.000'000 | % | β+ | 1,033.000 | keV | ²⁵⁰Cf | ²⁵⁰Es > [ 97 % , β+ , 1,033.0 keV ] > ²⁵⁰Cf | | | α | 6,833.000 | keV | ²⁴⁶Bk | ²⁵⁰Es > [ , α , 6,833.0 keV ] > ²⁴⁶Bk | | | | | | | | | | | | | | | | | | | | | | | | | | | | | 97.042'834 | % | ²⁰⁶Pb | 0.000'002 | % | ²⁰⁵Tl | 0.000'002 | % | ²⁰⁸Pb | | | | | | | | | | | | | | | | | | | | | | | | | | | |
| Isotope_099_es_251_u | Unstable | ²⁵¹Es | Boson | 99 | p | 152 | n | 3/2 | -1 | 251.079'992'142'0 | u | ~ 0 | % | ~ 0 | 73.227'000'000'0 | MeV | 7.469'000'000'0 | MeV | - | | - | | 3.81E-3 | year | 120.096 | kilo-seconds ( x³ ) | 99.500'000 | % | ϵ | 377.580 | keV | ²⁵²Cf | ²⁵¹Es > [ 99.5 % , ϵ , 377.58 keV ] > ²⁵²Cf | | | α | 6,596.660 | keV | ²⁴⁷Bk | ²⁵¹Es > [ , α , 6,596.66 keV ] > ²⁴⁷Bk | | | | | | | | | | | | | | | | | | | | | | | | | | | | | 100.276'314 | % | ²⁰⁷Pb | 0.000'000 | % | ²⁰⁵Tl | 0.000'000 | % | ²⁰⁶Pb | 0.000'000 | % | ¹⁶⁰Dy | 0.000'000 | % | ¹⁴⁰Ce | ? | % | ¹⁷²Yb | ? | % | ¹⁷⁶Hf | ? | % | ¹⁵²Sm | ? | % | ¹⁸⁰Hf | ? | % | ¹⁵⁶Gd | ? | % | ¹⁶⁸Er | ? | % | ¹⁶⁴Dy |
| Isotope_099_es_252_u | Unstable | ²⁵²Es | Fermion | 99 | p | 153 | n | 5 | -1 | 252.082'978'512'0 | u | ~ 0 | % | ~ 0 | 74.512'202'000'0 | MeV | 7.465'881'000'0 | MeV | - | | - | | 1.29E+0 | years | 40.779 | mega-seconds ( x⁶ ) | 78.000'000 | % | α | 6,789.000 | keV | ²⁴⁸Bk | ²⁵²Es > [ 78 % , α , 6,789.0 keV ] > ²⁴⁸Bk | | | ϵ | 1,260.000 | keV | ²⁵²Cf | ²⁵²Es > [ , ϵ , 1,260.0 keV ] > ²⁵²Cf | | | | | | | | | | | | | | | | | | | | | | | | | | | | | 19.531'813 | % | ²⁰⁸Pb | 0.000'000 | % | ²⁰⁶Pb | ? | % | ²⁰⁰Hg | 0.000'000 | % | ²⁰⁸Pb | | | | | | | | | | | | | | | | | | | | | | | | |
| Isotope_099_es_253_u | Unstable | ²⁵³Es | Boson | 99 | p | 154 | n | 7/2 | 1 | 253.084'824'697'0 | u | ~ 0 | % | ~ 0 | 77.293'987'000'0 | MeV | 77.293'987'000'0 | MeV | 4.100'000'000'0 | nm | - | | 5.61E-2 | year | 1.769 | mega-seconds ( x⁶ ) | 100.000'000 | % | α | 6,739.160 | keV | ²⁴⁹Bk | ²⁵³Es > [ 100 % , α , 6,739.16 keV ] > ²⁴⁹Bk | | | SF | ? | keV | V | ²⁵³Es > [ , SF , ? keV ] > V | | | | | | | | | | | | | | | | | | | | | | | | | | | | | 100.016'701 | % | ²⁰⁵Tl | 0.000'000 | % | ²⁰⁷Pb | | | | | | | | | | | | | | | | | | | | | | | | | | | | | | |
| Isotope_099_es_254_u | Unstable | ²⁵⁴Es | Fermion | 99 | p | 155 | n | 7 | 1 | 254.088'022'021'0 | u | ~ 0 | % | ~ 0 | 79.013'697'000'0 | MeV | 7.452'874'000'0 | MeV | - | | 6.700'000'000'0 | b | 7.55E-1 | year | 23.820 | mega-seconds ( x⁶ ) | 100.000'000 | % | α | 6,615.700 | keV | ²⁵⁰Bk | ²⁵⁴Es > [ 100 % , α , 6,615.7 keV ] > ²⁵⁰Bk | | | ϵ | 651.200 | keV | ²⁵⁴Cf | ²⁵⁴Es > [ , ϵ , 651.2 keV ] > ²⁵⁴Cf | 0.000'174 | % | β- | 1,087.800 | keV | ²⁵⁴Fm | ²⁵⁴Es > [ 0.000174 % , β- , 1,087.8 keV ] > ²⁵⁴Fm | 0.000'003 | % | SF | ? | keV | | | | | | | | | | | | | | | | | 100.044'357 | % | ²⁰⁶Pb | 0.000'002 | % | ²⁰⁵Tl | 0.000'000 | % | ²⁰⁸Pb | | | | | | | | | | | | | | | | | | | | | | | | | | | |
| Isotope_099_es_255_u | Unstable | ²⁵⁵Es | Boson | 99 | p | 156 | n | 7/2 | 1 | 255.090'273'122'0 | u | ~ 0 | % | ~ 0 | 81.991'986'000'0 | MeV | 7.443'584'000'0 | MeV | - | | - | | 1.09E-1 | year | 3.440 | mega-seconds ( x⁶ ) | 92.000'000 | % | β- | 289.600 | keV | ²⁵⁵Fm | ²⁵⁵Es > [ 92 % , β- , 289.6 keV ] > ²⁵⁵Fm | | | α | 6,436.340 | keV | ²⁵¹Bk | ²⁵⁵Es > [ , α , 6,436.34 keV ] > ²⁵¹Bk | 0.004'100 | % | SF | ? | keV | V | ²⁵⁵Es > [ 0.0041 % , SF , ? keV ] > V | | | | | | | | | | | | | | | | | | | | | | 100.276'314 | % | ²⁰⁷Pb | 0.000'000 | % | ²⁰⁵Tl | 0.000'000 | % | ²⁰⁶Pb | 0.000'000 | % | ¹⁶⁰Dy | 0.000'000 | % | ¹⁴⁰Ce | ? | % | ¹⁷²Yb | ? | % | ¹⁷⁶Hf | ? | % | ¹⁵²Sm | ? | % | ¹⁸⁰Hf | ? | % | ¹⁵⁶Gd | ? | % | ¹⁶⁸Er | ? | % | ¹⁶⁴Dy |
| Isotope_099_es_256_u | Unstable | ²⁵⁶Es | Fermion | 99 | p | 157 | n | ? | 0 | 256.093'598'000'0 | u | ~ 0 | % | ~ 0 | 84.088'873'000'0 | MeV | 7.437'822'000'0 | MeV | - | | - | | 6.94E-2 | year | 2.189 | mega-seconds ( x⁶ ) | 100.000'000 | % | β- | 1,700.000 | keV | ²⁵⁶Fm | ²⁵⁶Es > [ 100 % , β- , 1,700.0 keV ] > ²⁵⁶Fm | | | | | | | | | | | | | | | | | | | | | | | | | | | | | | | | | | | | 7.191'259 | % | ²⁰⁸Pb | 0.000'000 | % | ²⁰⁶Pb | ? | % | ²⁰⁰Hg | 0.000'000 | % | ²⁰⁸Pb | | | | | | | | | | | | | | | | | | | | | | | | |
| Isotope_099_es_257_u | Unstable | ²⁵⁷Es | Boson | 99 | p | 158 | n | 7/2 | 1 | 257.095'979'000'0 | u | ~ 0 | % | ~ 0 | 87.186'000'000'0 | MeV | 7.428'000'000'0 | MeV | - | | - | | 2.12E-2 | year | 669.600 | kilo-seconds ( x³ ) | 100.000'000 | % | β- | 814.000 | keV | ²⁵⁷Fm | ²⁵⁷Es > [ 100 % , β- , 814.0 keV ] > ²⁵⁷Fm | | | α | 6,050.000 | keV | ²⁵³Bk | ²⁵⁷Es > [ , α , 6,050.0 keV ] > ²⁵³Bk | | | | | | | | | | | | | | | | | | | | | | | | | | | | | 100.326'752 | % | ²⁰⁵Tl | 0.000'000 | % | ²⁰⁷Pb | | | | | | | | | | | | | | | | | | | | | | | | | | | | | | |
| Isotope_099_es_258_u | Unstable | ²⁵⁸Es | Fermion | 99 | p | 159 | n | ? | 0 | 258.099'520'000'0 | u | ~ 0 | % | ~ 0 | 89.403'000'000'0 | MeV | 7.422'000'000'0 | MeV | - | | - | | 6.33E-6 | year | 199.800 | seconds ( x⁰ ) | ? | % | β- | 2,277.000 | keV | ²⁵⁸Fm | ²⁵⁸Es > [ ? % , β- , 2,277.0 keV ] > ²⁵⁸Fm | | | α | 5,884.000 | keV | ²⁵⁴Bk | ²⁵⁸Es > [ , α , 5,884.0 keV ] > ²⁵⁴Bk | | | | | | | | | | | | | | | | | | | | | | | | | | | | | ? | % | ¹⁷²Yb | ? | % | ²⁰⁵Tl | ? | % | ²⁰⁸Pb | | | | | | | | | | | | | | | | | | | | | | | | | | | |
---