HYDROGEN TO OGANESSON
ATOMIC ARCHITECTURE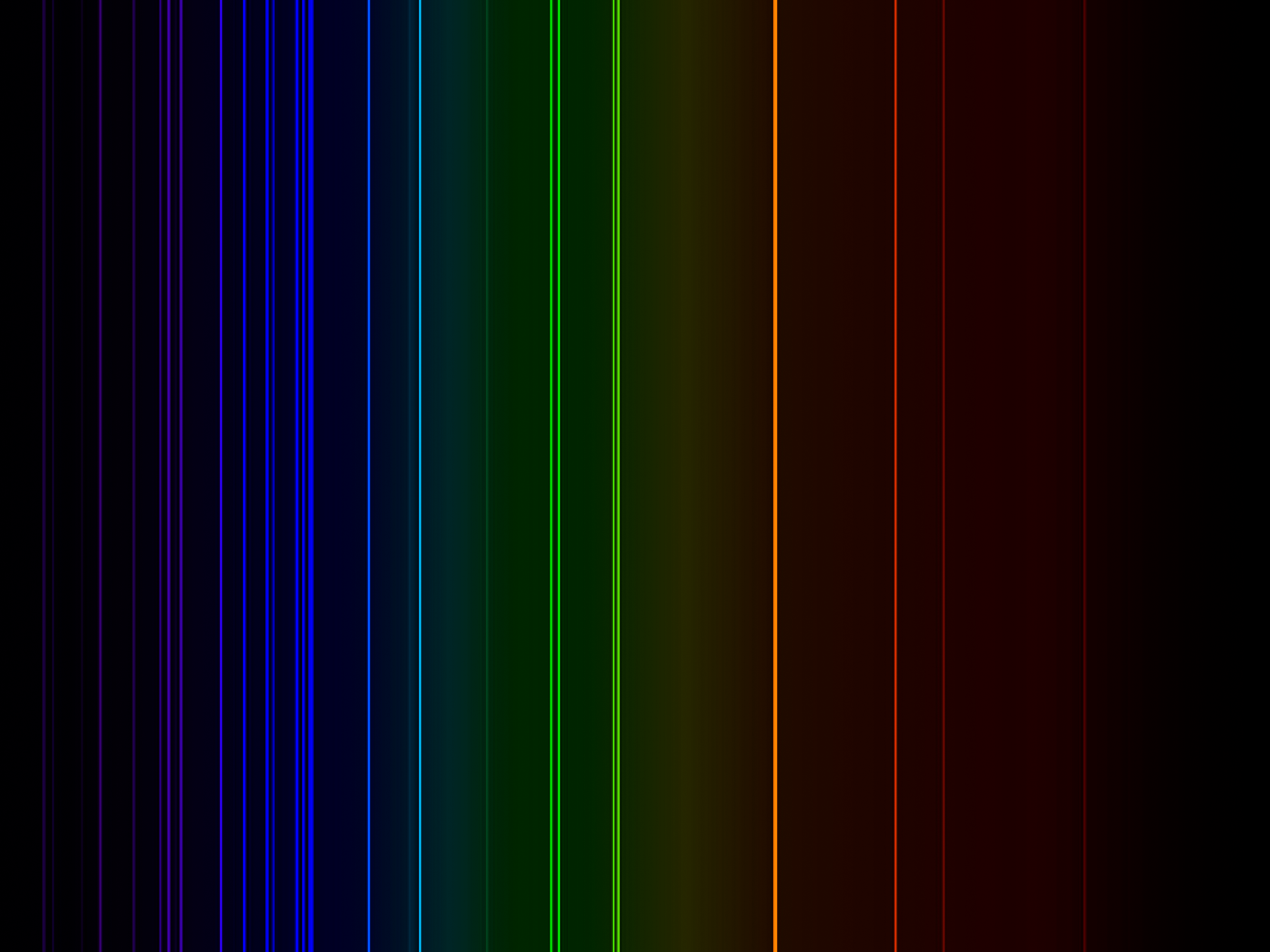 Spectrograph

Elemental Tile

Americium
···
OVERVIEW
Americium
Am (95)
ˌæməˈrɪsiəm
PHONETICS
---
IDENTIFICATION
Americium is a relatively soft radioactive metal with silvery appearance. Several oxidation states are known, which range from +2 to +7 and can be identified by their characteristic optical absorption spectra. The crystal lattice of solid americium and its compounds contains small intrinsic radiogenic defects, which are induced by self-irradiation with alpha particles and accumulate with time.
ELEMENT BRIEF
---
1944 by Glenn T. Seaborg, Ralph A. James, Leon O. Morgan and Albert Ghiorso, USA.
DISCOVERY
---
From the name America.
ETYMOLOGY
---
Americium
ELEMENT
---
Am
SYMBOL
---
95
ATOMIC NUMBER
---
7440-35-9
CAS NUMBER
---
PHYSICAL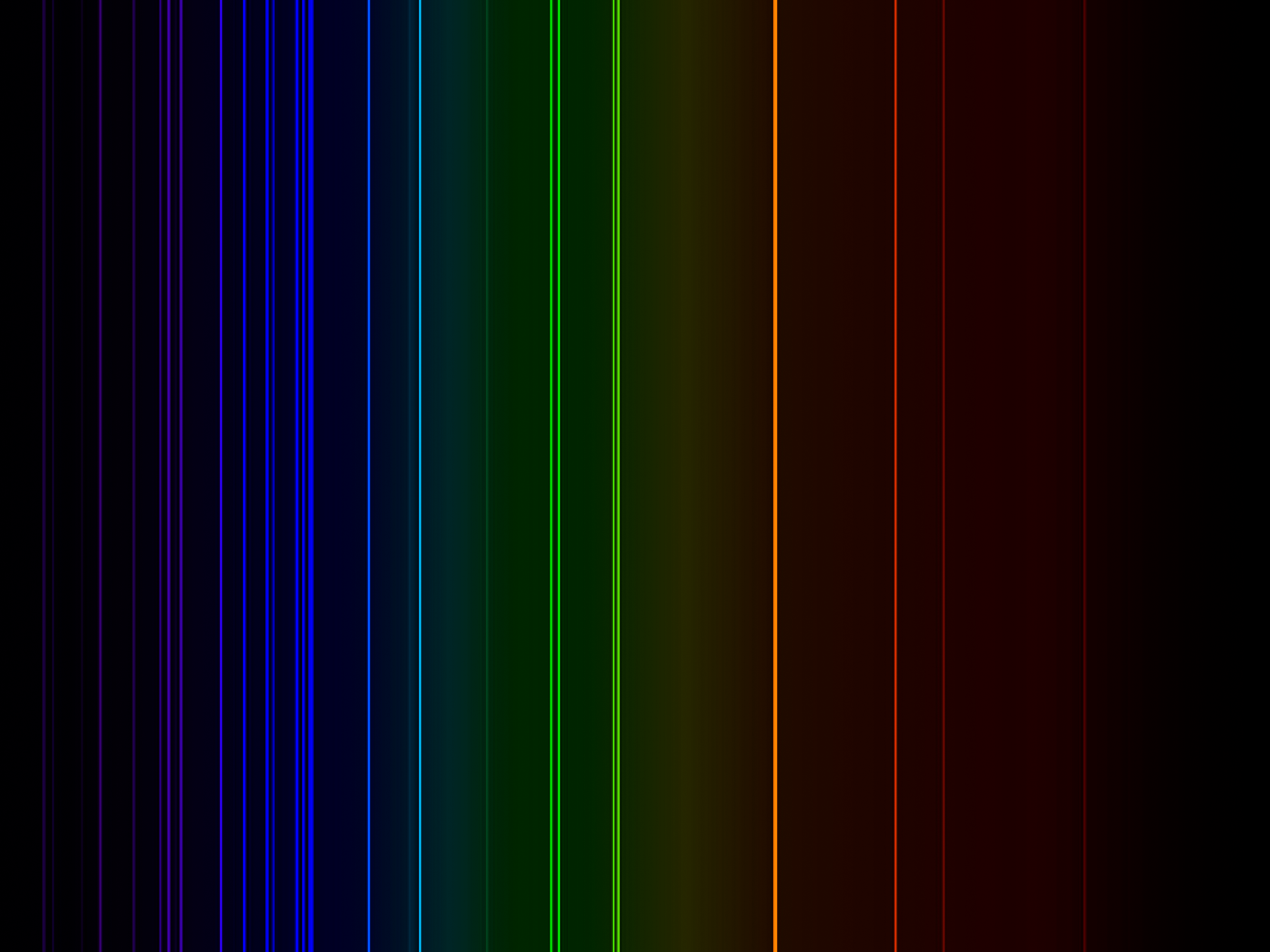 ELEMENTAL SPECTRUM
---
Silver
ELEMENTAL COLOUR
---
-
REFRACTIVE INDEX
---
-
POISSON RATIO
---
20.172 cm³
MOLAR VOLUME
---
-
BRINELL HARDNESS
---
-
MOHS HARDNESS
---
-
VICKERS HARDNESS
---
-
SPEED OF SOUND
---
-
BULK MODULUS
---
-
SHEAR MODULUS
---
-
YOUNG MODULUS
---
ALLOTROPES
THERMODYNAMIC
1,449.15 K, 1,176.00 °C
MELTING POINT
---
2,284.15 K, 2,011.00 °C
BOILING POINT
---
-
AUTOMATIC IGNITION
---
-
FLASHPOINT
---
-
CRITICAL TEMPERATURE
---
-
CRITICAL PRESSURE
---
10.000'000 W/(m K)
THERMAL CONDUCTIVITY
---
-
THERMAL EXPANSION
---
-
SPECIFIC HEAT
---
-
HEAT FUSION
---
-
HEAT VAPORISATION
---
-
HEAT COMBUSTION
---
-
CURIE POINT
---
-
NEEL POINT
---
-
ADIABATIC INDEX
---
Solid
PHASE
---
ELECTROMAGNETIC
-
ELECTRICAL TYPE
---
-
CONDUCTIVITY
---
-
RESISTIVITY
---
0.600 K
SUPERCONDUCTING POINT
---
-
MAGNETIC TYPE
---
0.000'000'051'5
MASS SUSCEPTIBILITY
---
0.000'000'012'510'00
MOLAR SUSCEPTIBILITY
---
-
VOLUME SUSCEPTIBILITY
---
STRUCTURE
Actinide
CLASSIFICATION
---
242.059'105'3
ATOMIC WEIGHT
---
140 pm
ATOMIC RADIUS
---
166 pm
COVALENT RADIUS SINGLE BOND
---
135 pm
COVALENT RADIUS DOUBLE BOND
---
-
COVALENT RADIUS TRIPLE BOND
---
244 pm
VAN DER WAALS RADIUS
---
[Rn]7s²5f⁷
ELECTRON CONFIGURATION
---
Hexagonal, Close Packed Double
CRYSTAL STRUCTURE
---
12.000'00 g/cm³
DENSITY AS SOLID
---
-
DENSITY AS LIQUID
---
-
DENSITY AS GAS
---
p6₃/mmc
SPACE GROUP NAME
---
194
SPACE GROUP NUMBER
---
π/2, π/2 2π/3
LATTICE ANGLES
---
346.81, 346.81 1124.1 pm
LATTICE CONSTANTS
---
REACTIVITY
4
VALENCE
---
1.3
ELECTRONEGATIVITY
---
-
ELECTRON AFFINITY
---
IONISATION ENERGY
---
ELEMENTAL DISTRIBUTION
-
UNIVERSE
---
-
METEORITES
---
-
SUN
---
-
EARTH CRUST
---
-
OCEANS
---
-
HUMANS
---
ISOTOPES
7,388 Years
HALF LIFE
---
10,654 years
LIFETIME
---
6d⁷ = 5, 3, +3, +1/2
QUANTUM NUMBERS
---
9.000'00 b σs
NEUTRON CROSS SECTION
---
75.300'00 b σa
NEUTRON MASS ABSORPTION
---
STABLE ISOTOPES
NONE
---
UNSTABLE ISOTOPES
---
ISOTOPIC CHAIN
| Isotope | Stability | Symbol | Type | Protons | | Neutrons | | Spin | Parity | Mass | | Abundance | | Mass Measure | Mass Excess | | Binding Energy | | Dipole Moment | | Quadrupole Moment | | Halflife in Years | | Halflife in Seconds | | A01 Decay Probability | | A01 Decay Mode | A01 Decay Energy | | A01 Decay Daughter | A01 Decay Link | A02 Decay Probability | | A02 Decay Mode | A02 Decay Energy | | A02 Decay Daughter | A02 Decay Link | A03 Decay Probability | | A03 Decay Mode | A03 Decay Energy | | A03 Decay Daughter | A03 Decay Link | A04 Decay Probability | | A04 Decay Mode | A04 Decay Energy | | A04 Decay Daughter | A04 Decay Link | A05 Decay Probability | | A05 Decay Mode | A05 Decay Energy | | A05 Decay Daughter | A05 Decay Link | A06 Decay Probability | | A06 Decay Mode | A06 Decay Energy | | A06 Decay Daughter | A06 Decay Link | Y01 Decay Product Yield | | Y01 Decay Product Nuclide | Y02 Decay Product Yield | | Y02 Decay Product Nuclide | Y03 Decay Product Yield | | Y03 Decay Product Nuclide | Y04 Decay Product Yield | | Y04 Decay Product Nuclide | Y05 Decay Product Yield | | Y05 Decay Product Nuclide | Y06 Decay Product Yield | | Y06 Decay Product Nuclide | Y07 Decay Product Yield | | Y07 Decay Product Nuclide | Y08 Decay Product Yield | | Y08 Decay Product Nuclide | Y09 Decay Product Yield | | Y09 Decay Product Nuclide | Y10 Decay Product Yield | | Y10 Decay Product Nuclide | Y11 Decay Product Yield | | Y11 Decay Product Nuclide | Y12 Decay Product Yield | | Y12 Decay Product Nuclide |
| --- | --- | --- | --- | --- | --- | --- | --- | --- | --- | --- | --- | --- | --- | --- | --- | --- | --- | --- | --- | --- | --- | --- | --- | --- | --- | --- | --- | --- | --- | --- | --- | --- | --- | --- | --- | --- | --- | --- | --- | --- | --- | --- | --- | --- | --- | --- | --- | --- | --- | --- | --- | --- | --- | --- | --- | --- | --- | --- | --- | --- | --- | --- | --- | --- | --- | --- | --- | --- | --- | --- | --- | --- | --- | --- | --- | --- | --- | --- | --- | --- | --- | --- | --- | --- | --- | --- | --- | --- | --- | --- | --- | --- | --- | --- | --- | --- | --- | --- | --- | --- | --- | --- | --- | --- |
| Isotope_095_am_231_u | Unstable | ²³¹Am | Boson | 95 | p | 136 | n | ? | 0 | 231.045'560'000'0 | u | ~ 0 | % | ~ 0 | 68.996'000'000'0 | MeV | 7.494'000'000'0 | MeV | - | | - | | 9.51E-7 | year | 30.000 | seconds ( x⁰ ) | ? | % | β+ | 3,131.000 | keV | ²³¹Pu | ²³¹Am > [ ? % , β+ , 3,131.0 keV ] > ²³¹Pu | | | α | 7,452.000 | keV | ²²⁷Np | ²³¹Am > [ , α , 7,452.0 keV ] > ²²⁷Np | | | | | | | | | | | | | | | | | | | | | | | | | | | | | ? | % | ²⁰⁵Tl | ? | % | ²⁰⁸Pb | ? | % | ²⁰⁷Pb | 0.000'000 | % | ²⁰⁸Pb | | | | | | | | | | | | | | | | | | | | | | | | |
| Isotope_095_am_232_u | Unstable | ²³²Am | Fermion | 95 | p | 137 | n | ? | 0 | 232.046'590'000'0 | u | ~ 0 | % | ~ 0 | 42.439'000'000'0 | MeV | 7.566'000'000'0 | MeV | - | | - | | 2.49E-6 | year | 78.600 | seconds ( x⁰ ) | 2.000'000 | % | α | 7,272.000 | keV | ²²⁸Np | ²³²Am > [ 2 % , α , 7,272.0 keV ] > ²²⁸Np | | | β+SF | ? | keV | V | ²³²Am > [ , β+SF , ? keV ] > V | | | | | | | | | | | | | | | | | | | | | | | | | | | | | 2.001'066 | % | ²⁰⁸Pb | 0.000'000 | % | ²⁰⁶Pb | ? | % | ²⁰⁰Hg | | | | | | | | | | | | | | | | | | | | | | | | | | | |
| Isotope_095_am_233_u | Unstable | ²³³Am | Boson | 95 | p | 138 | n | ? | 0 | 233.046'348'000'0 | u | ~ 0 | % | ~ 0 | 43.398'000'000'0 | MeV | 7.564'000'000'0 | MeV | - | | - | | 6.02E-6 | year | 190.020 | seconds ( x⁰ ) | 97.000'000 | % | β+ | 2,099.000 | keV | ²³³Pu | ²³³Am > [ 97 % , β+ , 2,099.0 keV ] > ²³³Pu | | | α | 6,969.000 | keV | ²²⁹Np | ²³³Am > [ , α , 6,969.0 keV ] > ²²⁹Np | | | | | | | | | | | | | | | | | | | | | | | | | | | | | 100.136'168 | % | ²⁰⁵Tl | 0.000'000 | % | ²⁰⁷Pb | | | | | | | | | | | | | | | | | | | | | | | | | | | | | | |
| Isotope_095_am_234_u | Unstable | ²³⁴Am | Fermion | 95 | p | 139 | n | ? | 0 | 234.047'809'000'0 | u | ~ 0 | % | ~ 0 | 43.173'000'000'0 | MeV | 7.567'000'000'0 | MeV | - | | - | | 4.41E-6 | year | 139.020 | seconds ( x⁰ ) | 100.000'000 | % | β+ | 3,162.000 | keV | ²³⁴Pu | ²³⁴Am > [ 100 % , β+ , 3,162.0 keV ] > ²³⁴Pu | | | α | 6,872.000 | keV | ²³⁰Np | ²³⁴Am > [ , α , 6,872.0 keV ] > ²³⁰Np | 0.006'600 | % | β+SF | ? | keV | V | ²³⁴Am > [ 0.0066 % , β+SF , ? keV ] > V | | | | | | | | | | | | | | | | | | | | | | 100.080'517 | % | ²⁰⁶Pb | 0.000'002 | % | ²⁰⁵Tl | 0.000'000 | % | ²⁰⁸Pb | | | | | | | | | | | | | | | | | | | | | | | | | | | |
| Isotope_095_am_235_u | Unstable | ²³⁵Am | Boson | 95 | p | 140 | n | 5/2 | -1 | 235.047'946'000'0 | u | ~ 0 | % | ~ 0 | 44.534'000'000'0 | MeV | 7.563'000'000'0 | MeV | - | | - | | 1.87E-5 | year | 589.980 | seconds ( x⁰ ) | 100.000'000 | % | β+ | 1,456.000 | keV | ²³⁵Pu | ²³⁵Am > [ 100 % , β+ , 1,456.0 keV ] > ²³⁵Pu | | | α | 6,612.000 | keV | ²³¹Np | ²³⁵Am > [ , α , 6,612.0 keV ] > ²³¹Np | | | | | | | | | | | | | | | | | | | | | | | | | | | | | 100.682'850 | % | ²⁰⁷Pb | 0.000'000 | % | ²⁰⁵Tl | 0.000'000 | % | ²⁰⁶Pb | ? | % | ¹⁸⁰Hf | | | | | | | | | | | | | | | | | | | | | | | | |
| Isotope_095_am_236_u | Unstable | ²³⁶Am | Fermion | 95 | p | 141 | n | ? | 0 | 236.049'579'000'0 | u | ~ 0 | % | ~ 0 | 44.662'000'000'0 | MeV | 7.565'000'000'0 | MeV | - | | - | | 5.70E-5 | year | 1.800 | kilo-seconds ( x³ ) | ? | % | β+ | 2,258.000 | keV | ²³⁶Pu | ²³⁶Am > [ ? % , β+ , 2,258.0 keV ] > ²³⁶Pu | | | α | 6,397.000 | keV | ²³²Np | ²³⁶Am > [ , α , 6,397.0 keV ] > ²³²Np | | | | | | | | | | | | | | | | | | | | | | | | | | | | | ? | % | ²⁰⁸Pb | ? | % | ²⁰⁶Pb | ? | % | ²⁰⁰Hg | 0.000'000 | % | ²⁰⁸Pb | | | | | | | | | | | | | | | | | | | | | | | | |
| Isotope_095_am_237_u | Unstable | ²³⁷Am | Boson | 95 | p | 142 | n | 5/2 | -1 | 237.049'996'000'0 | u | ~ 0 | % | ~ 0 | 46.183'000'000'0 | MeV | 7.561'000'000'0 | MeV | - | | - | | 1.39E-4 | year | 4.392 | kilo-seconds ( x³ ) | 100.000'000 | % | β+ | 454.800 | keV | ²³⁷Pu | ²³⁷Am > [ 100 % , β+ , 454.8 keV ] > ²³⁷Pu | | | α | 6,196.000 | keV | ²³³Np | ²³⁷Am > [ , α , 6,196.0 keV ] > ²³³Np | | | | | | | | | | | | | | | | | | | | | | | | | | | | | 100.042'004 | % | ²⁰⁵Tl | 0.000'000 | % | ²⁰⁷Pb | | | | | | | | | | | | | | | | | | | | | | | | | | | | | | |
| Isotope_095_am_238_u | Unstable | ²³⁸Am | Fermion | 95 | p | 143 | n | 1 | 1 | 238.051'984'324'0 | u | ~ 0 | % | ~ 0 | 46.571'000'000'0 | MeV | 7.561'000'000'0 | MeV | - | | - | | 1.87E-4 | year | 5.904 | kilo-seconds ( x³ ) | 100.000'000 | % | β+ | 1,236.100 | keV | ²³⁸Pu | ²³⁸Am > [ 100 % , β+ , 1,236.1 keV ] > ²³⁸Pu | | | α | 6,041.700 | keV | ²³⁴Np | ²³⁸Am > [ , α , 6,041.7 keV ] > ²³⁴Np | | | | | | | | | | | | | | | | | | | | | | | | | | | | | 100.044'259 | % | ²⁰⁶Pb | 0.000'002 | % | ²⁰⁵Tl | 0.000'000 | % | ²⁰⁸Pb | | | | | | | | | | | | | | | | | | | | | | | | | | | |
| Isotope_095_am_239_u | Unstable | ²³⁹Am | Boson | 95 | p | 144 | n | 5/2 | -1 | 239.053'024'479'0 | u | ~ 0 | % | ~ 0 | 48.423'087'000'0 | MeV | 7.555'578'000'0 | MeV | - | | - | | 1.36E-3 | year | 42.804 | kilo-seconds ( x³ ) | 100.000'000 | % | ϵ | 802.110 | keV | ²³⁹Pu | ²³⁹Am > [ 100 % , ϵ , 802.11 keV ] > ²³⁹Pu | | | α | 5,922.400 | keV | ²³⁵Np | ²³⁹Am > [ , α , 5,922.4 keV ] > ²³⁵Np | | | | | | | | | | | | | | | | | | | | | | | | | | | | | 100.286'342 | % | ²⁰⁷Pb | 0.000'000 | % | ²⁰⁵Tl | 0.000'000 | % | ²⁰⁶Pb | 0.000'000 | % | ¹⁶⁰Dy | 0.000'000 | % | ¹⁴⁰Ce | ? | % | ¹⁷²Yb | ? | % | ¹⁷⁶Hf | ? | % | ¹⁵²Sm | ? | % | ¹⁸⁰Hf | ? | % | ¹⁵⁶Gd | ? | % | ¹⁶⁸Er | ? | % | ¹⁶⁴Dy |
| Isotope_095_am_240_u | Unstable | ²⁴⁰Am | Fermion | 95 | p | 145 | n | 3 | -1 | 240.055'300'179'0 | u | ~ 0 | % | ~ 0 | 49.391'985'000'0 | MeV | 7.553'681'000'0 | MeV | - | | - | | 5.80E-3 | year | 182.995 | kilo-seconds ( x³ ) | 100.000'000 | % | β+ | 362.600 | keV | ²⁴⁰Pu | ²⁴⁰Am > [ 100 % , β+ , 362.6 keV ] > ²⁴⁰Pu | | | α | 5,707.600 | keV | ²³⁷Np | ²⁴⁰Am > [ , α , 5,707.6 keV ] > ²³⁷Np | | | | | | | | | | | | | | | | | | | | | | | | | | | | | 100.004'190 | % | ²⁰⁸Pb | 0.000'000 | % | ²⁰⁶Pb | ? | % | ²⁰⁰Hg | 0.000'000 | % | ²⁰⁸Pb | | | | | | | | | | | | | | | | | | | | | | | | |
| Isotope_095_am_241_u | Unstable | ²⁴¹Am | Boson | 95 | p | 146 | n | 5/2 | -1 | 241.056'829'144'0 | u | ~ 0 | % | ~ 0 | 51.511'785'000'0 | MeV | 7.547'006'000'0 | MeV | 1.610'000'000'0 | nm | - | | 4.33E+2 | years | 13.649 | giga-seconds ( x⁹ ) | 100.000'000 | % | α | 5,637.820 | keV | ²³⁷Np | ²⁴¹Am > [ 100 % , α , 5,637.82 keV ] > ²³⁷Np | | | SF | ? | keV | V | ²⁴¹Am > [ , SF , ? keV ] > V | 0.000'000 | % | ³⁴Si | ? | keV | ²⁰⁷Tl | ²⁴¹Am > [ 0.000000000000074 % , ³⁴Si , ? keV ] > ²⁰⁷Tl | | | | | | | | | | | | | | | | | | | | | | 100.012'800 | % | ²⁰⁵Tl | 0.000'000 | % | ²⁰⁷Pb | | | | | | | | | | | | | | | | | | | | | | | | | | | | | | |
| Isotope_095_am_242_u | Unstable | ²⁴²Am | Fermion | 95 | p | 147 | n | 1 | -1 | 242.059'549'159'0 | u | ~ 0 | % | ~ 0 | 52.936'008'000'0 | MeV | 7.543'272'000'0 | MeV | 0.387'900'000'0 | nm | 4.200'000'000'0 | b | 1.83E-3 | year | 57.670 | kilo-seconds ( x³ ) | 82.700'000 | % | β- | 664.467 | keV | ²⁴²Cm | ²⁴²Am > [ 82.7 % , β- , 664.467 keV ] > ²⁴²Cm | | | ϵ | 751.295 | keV | ²⁴²Pu | ²⁴²Am > [ , ϵ , 751.295 keV ] > ²⁴²Pu | | | | | | | | | | | | | | | | | | | | | | | | | | | | | 100.044'159 | % | ²⁰⁶Pb | 0.000'002 | % | ²⁰⁵Tl | 0.000'000 | % | ²⁰⁷Pb | | | | | | | | | | | | | | | | | | | | | | | | | | | |
| Isotope_095_am_243_u | Unstable | ²⁴³Am | Boson | 95 | p | 148 | n | 5/2 | -1 | 243.061'381'080'0 | u | ~ 0 | % | ~ 0 | 55.469'685'000'0 | MeV | 7.535'7.535'7.535'7.535 | MeV | 1.530'000'000'0 | nm | -2.140'000'000'0 | b | 7.39E+3 | years | 233.148 | giga-seconds ( x⁹ ) | 100.000'000 | % | α | 5,438.810 | keV | ²³⁹Np | ²⁴³Am > [ 100 % , α , 5,438.81 keV ] > ²³⁹Np | | | SF | ? | keV | V | ²⁴³Am > [ , SF , ? keV ] > V | | | | | | | | | | | | | | | | | | | | | | | | | | | | | 100.276'314 | % | ²⁰⁷Pb | 0.000'000 | % | ²⁰⁵Tl | 0.000'000 | % | ²⁰⁶Pb | 0.000'000 | % | ¹⁶⁰Dy | 0.000'000 | % | ¹⁴⁰Ce | ? | % | ¹⁷²Yb | ? | % | ¹⁷⁶Hf | ? | % | ¹⁵²Sm | ? | % | ¹⁸⁰Hf | ? | % | ¹⁵⁶Gd | ? | % | ¹⁶⁸Er | ? | % | ¹⁶⁴Dy |
| Isotope_095_am_244_u | Unstable | ²⁴⁴Am | Fermion | 95 | p | 149 | n | 6 | -1 | 244.064'284'847'0 | u | ~ 0 | % | ~ 0 | 57.176'109'000'0 | MeV | 7.530'169'000'0 | MeV | - | | 4.300'000'000'0 | b | 1.15E-3 | year | 36.396 | kilo-seconds ( x³ ) | 100.000'000 | % | β- | 1,427.300 | keV | ²⁴⁴Cm | ²⁴⁴Am > [ 100 % , β- , 1,427.3 keV ] > ²⁴⁴Cm | | | | | | | | | | | | | | | | | | | | | | | | | | | | | | | | | | | | 100.004'000 | % | ²⁰⁸Pb | 0.000'000 | % | ²⁰⁶Pb | ? | % | ²⁰⁰Hg | 0.000'000 | % | ²⁰⁸Pb | | | | | | | | | | | | | | | | | | | | | | | | |
| Isotope_095_am_245_u | Unstable | ²⁴⁵Am | Boson | 95 | p | 150 | n | 5/2 | 1 | 245.066'452'114'0 | u | ~ 0 | % | ~ 0 | 59.880'951'000'0 | MeV | 7.521'301'000'0 | MeV | - | | - | | 2.34E-4 | year | 7.380 | kilo-seconds ( x³ ) | 100.000'000 | % | β- | 895.040 | keV | ²⁴⁵Cm | ²⁴⁵Am > [ 100 % , β- , 895.04 keV ] > ²⁴⁵Cm | | | | | | | | | | | | | | | | | | | | | | | | | | | | | | | | | | | | 100.015'250 | % | ²⁰⁵Tl | 0.000'000 | % | ²⁰⁷Pb | | | | | | | | | | | | | | | | | | | | | | | | | | | | | | |
| Isotope_095_am_246_u | Unstable | ²⁴⁶Am | Fermion | 95 | p | 151 | n | 7 | 1 | 246.069'774'619'0 | u | ~ 0 | % | ~ 0 | 61.899'746'000'0 | MeV | 7.515'306'000'0 | MeV | - | | - | | 4.21E-5 | year | 1.328 | kilo-seconds ( x³ ) | 100.000'000 | % | β- | 2,376.200 | keV | ²⁴⁶Cm | ²⁴⁶Am > [ 100 % , β- , 2,376.2 keV ] > ²⁴⁶Cm | | | | | | | | | | | | | | | | | | | | | | | | | | | | | | | | | | | | 100.044'159 | % | ²⁰⁶Pb | 0.000'002 | % | ²⁰⁵Tl | 0.000'000 | % | ²⁰⁸Pb | | | | | | | | | | | | | | | | | | | | | | | | | | | |
| Isotope_095_am_247_u | Unstable | ²⁴⁷Am | Boson | 95 | p | 152 | n | 5/2 | 0 | 247.072'093'000'0 | u | ~ 0 | % | ~ 0 | 64.994'640'000'0 | MeV | 7.504'986'000'0 | MeV | - | | - | | 4.43E-5 | year | 1.398 | kilo-seconds ( x³ ) | 100.000'000 | % | β- | 1,620.000 | keV | ²⁴⁷Cm | ²⁴⁷Am > [ 100 % , β- , 1,620.0 keV ] > ²⁴⁷Cm | | | | | | | | | | | | | | | | | | | | | | | | | | | | | | | | | | | | 100.276'314 | % | ²⁰⁷Pb | 0.000'000 | % | ²⁰⁵Tl | 0.000'000 | % | ²⁰⁶Pb | 0.000'000 | % | ¹⁶⁰Dy | 0.000'000 | % | ¹⁴⁰Ce | ? | % | ¹⁷²Yb | ? | % | ¹⁷⁶Hf | ? | % | ¹⁵²Sm | ? | % | ¹⁸⁰Hf | ? | % | ¹⁵⁶Gd | ? | % | ¹⁶⁸Er | ? | % | ¹⁶⁴Dy |
| Isotope_095_am_248_u | Unstable | ²⁴⁸Am | Fermion | 95 | p | 153 | n | ? | 0 | 248.075'752'000'0 | u | ~ 0 | % | ~ 0 | 67.154'000'000'0 | MeV | 7.499'000'000'0 | MeV | - | | - | | 6.33E-6 | year | 199.800 | seconds ( x⁰ ) | ? | % | β- | 3,170.000 | keV | ²⁴⁸Cm | ²⁴⁸Am > [ ? % , β- , 3,170.0 keV ] > ²⁴⁸Cm | | | | | | | | | | | | | | | | | | | | | | | | | | | | | | | | | | | | ? | % | ²⁰⁸Pb | ? | % | ²⁰⁶Pb | ? | % | ²⁰⁰Hg | 0.000'000 | % | ²⁰⁸Pb | | | | | | | | | | | | | | | | | | | | | | | | |
| Isotope_095_am_249_u | Unstable | ²⁴⁹Am | Boson | 95 | p | 154 | n | ? | 0 | 249.078'480'000'0 | u | ~ 0 | % | ~ 0 | 70.562'000'000'0 | MeV | 7.487'000'000'0 | MeV | - | | - | | 1.90E-6 | year | 60.000 | seconds ( x⁰ ) | ? | % | β- | 2,354.000 | keV | ²⁴⁹Cm | ²⁴⁹Am > [ ? % , β- , 2,354.0 keV ] > ²⁴⁹Cm | | | | | | | | | | | | | | | | | | | | | | | | | | | | | | | | | | | | ? | % | ²⁰⁵Tl | ? | % | ²⁰⁷Pb | | | | | | | | | | | | | | | | | | | | | | | | | | | | | | |
---