HYDROGEN TO OGANESSON
ATOMIC ARCHITECTURE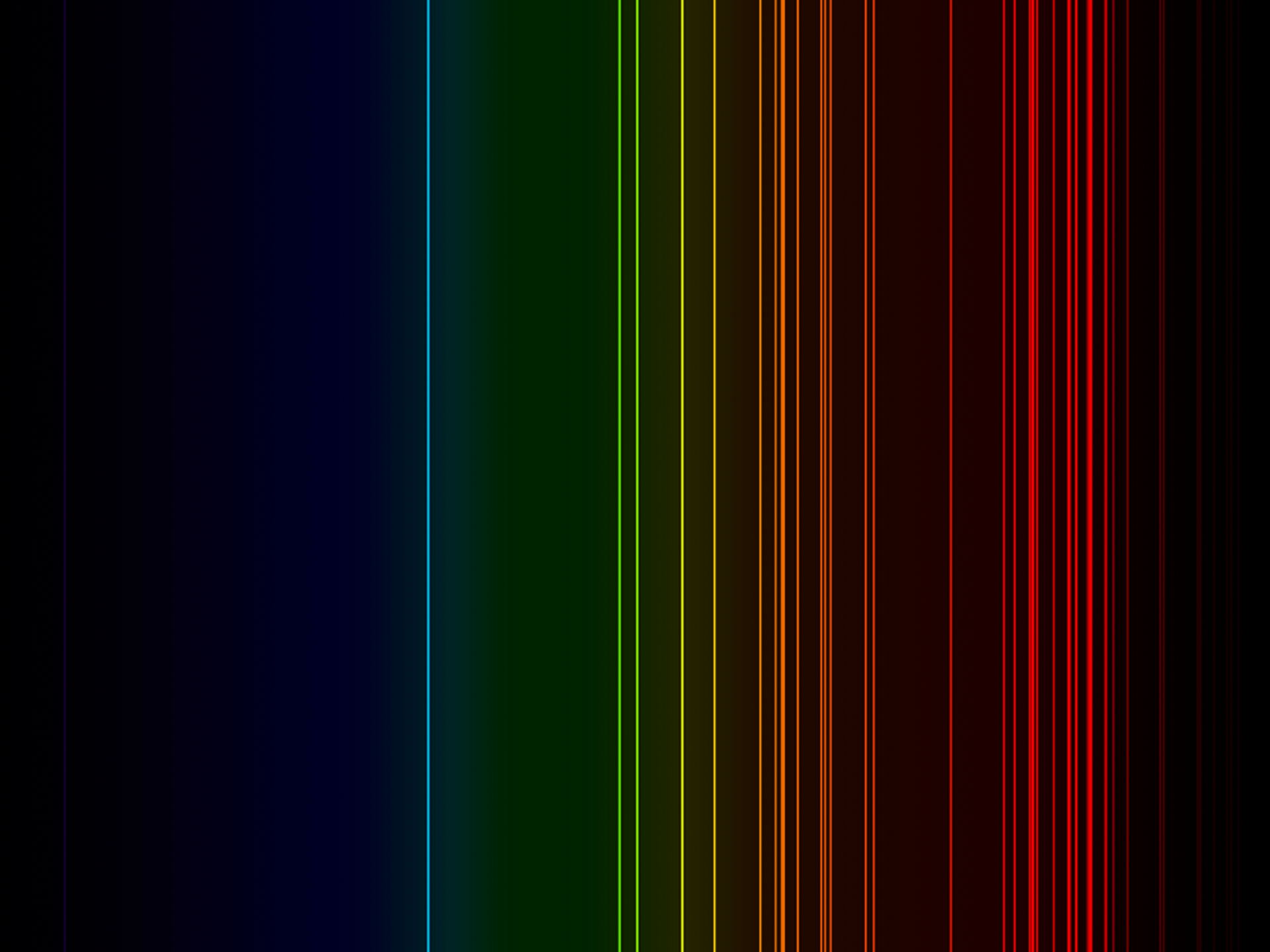 Spectrograph

Elemental Tile

Neptunium
···
OVERVIEW
Neptunium
Np (93)
nɛpˈtjuːniəm
PHONETICS
---
IDENTIFICATION
Neptunium is silvery, tarnishes when exposed to air and occurs in three allotropic forms and it normally exhibits five oxidation states, ranging from +3 to +7. It is radioactive, pyrophoric, and can accumulate in bones, which makes the handling of neptunium dangerous. The most stable isotope of neptunium, neptunium-237, is a by-product of nuclear reactors and plutonium production.
ELEMENT BRIEF
---
1940 by Edwin McMillan and Philip H. Abelson, USA.
DISCOVERY
---
From the name Neptune, the planet.
ETYMOLOGY
---
Neptunium
ELEMENT
---
Np
SYMBOL
---
93
ATOMIC NUMBER
---
7439-99-8
CAS NUMBER
---
PHYSICAL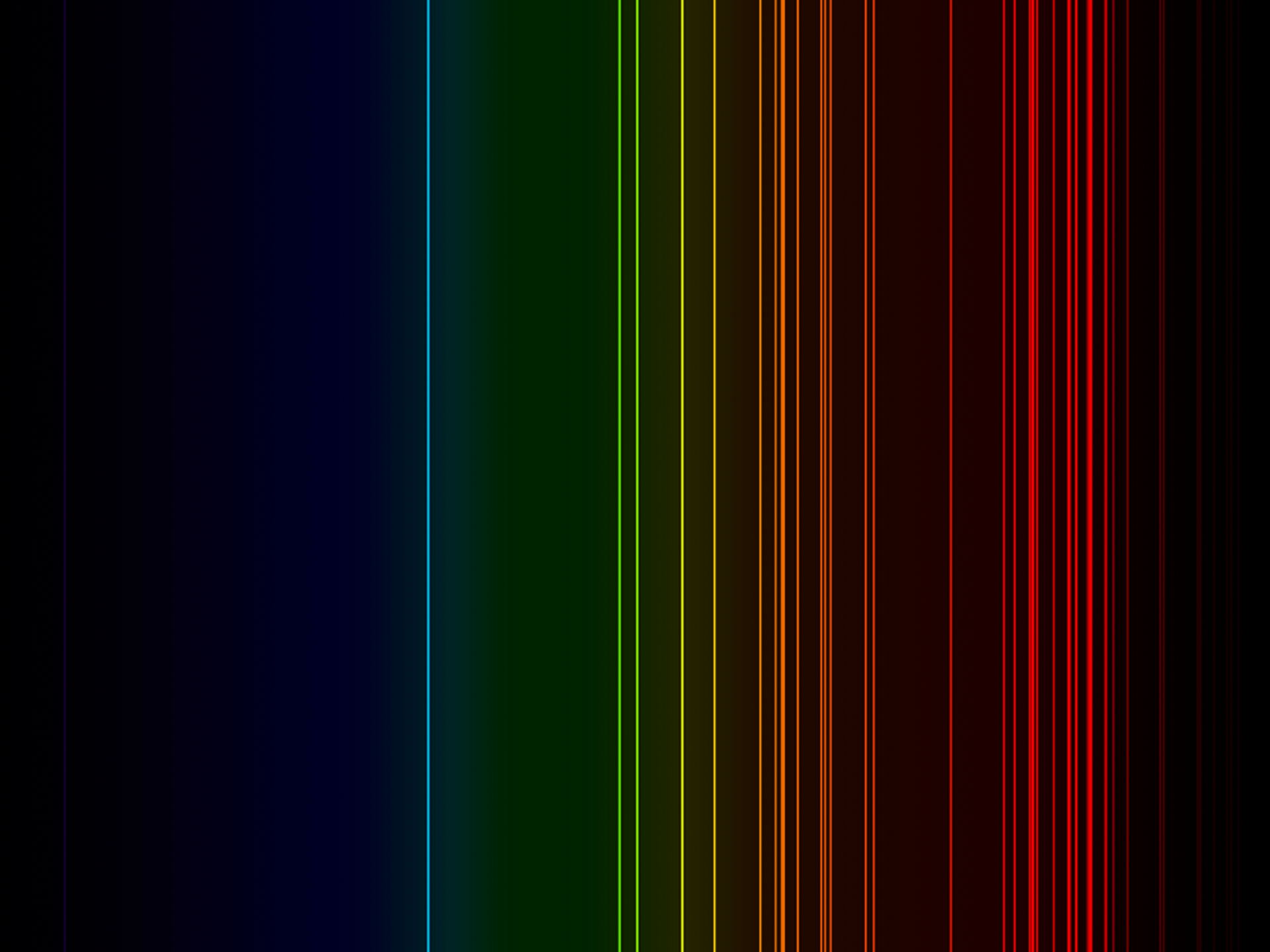 ELEMENTAL SPECTRUM
---
Silver
ELEMENTAL COLOUR
---
-
REFRACTIVE INDEX
---
-
POISSON RATIO
---
11.567 cm³
MOLAR VOLUME
---
-
BRINELL HARDNESS
---
-
MOHS HARDNESS
---
-
VICKERS HARDNESS
---
-
SPEED OF SOUND
---
-
BULK MODULUS
---
-
SHEAR MODULUS
---
-
YOUNG MODULUS
---
ALLOTROPES
THERMODYNAMIC
917.15 K, 644.00 °C
MELTING POINT
---
4,273.15 K, 4,000.00 °C
BOILING POINT
---
-
AUTOMATIC IGNITION
---
-
FLASHPOINT
---
-
CRITICAL TEMPERATURE
---
-
CRITICAL PRESSURE
---
6.000'000 W/(m K)
THERMAL CONDUCTIVITY
---
-
THERMAL EXPANSION
---
-
SPECIFIC HEAT
---
10.000 kJ/mol
HEAT FUSION
---
335.000 kJ/mol
HEAT VAPORISATION
---
-
HEAT COMBUSTION
---
-
CURIE POINT
---
-
NEEL POINT
---
-
ADIABATIC INDEX
---
Solid
PHASE
---
ELECTROMAGNETIC
Conductor
ELECTRICAL TYPE
---
830.00k S/m
CONDUCTIVITY
---
1.20μ Ω.m
RESISTIVITY
---
-
SUPERCONDUCTING POINT
---
-
MAGNETIC TYPE
---
-
MASS SUSCEPTIBILITY
---
-
MOLAR SUSCEPTIBILITY
---
-
VOLUME SUSCEPTIBILITY
---
STRUCTURE
Actinide
CLASSIFICATION
---
236.547'371'8
ATOMIC WEIGHT
---
140 pm
ATOMIC RADIUS
---
171 pm
COVALENT RADIUS SINGLE BOND
---
136 pm
COVALENT RADIUS DOUBLE BOND
---
116 pm
COVALENT RADIUS TRIPLE BOND
---
221 pm
VAN DER WAALS RADIUS
---
[Rn]7s²5f⁴6d¹
ELECTRON CONFIGURATION
---
Orthorhombic, Primitive
CRYSTAL STRUCTURE
---
20.450'00 g/cm³
DENSITY AS SOLID
---
-
DENSITY AS LIQUID
---
-
DENSITY AS GAS
---
Pnma
SPACE GROUP NAME
---
62
SPACE GROUP NUMBER
---
π/2, π/2 π/2
LATTICE ANGLES
---
666.3, 472.3 488.7 pm
LATTICE CONSTANTS
---
REACTIVITY
6
VALENCE
---
1.36
ELECTRONEGATIVITY
---
-
ELECTRON AFFINITY
---
IONISATION ENERGY
---
ELEMENTAL DISTRIBUTION
-
UNIVERSE
---
-
METEORITES
---
-
SUN
---
-
EARTH CRUST
---
-
OCEANS
---
-
HUMANS
---
ISOTOPES
2.15 x 10⁶ Years
HALF LIFE
---
3.10 x 10⁶ Years
LIFETIME
---
6d¹ = 6, 2, -2, +1/2
QUANTUM NUMBERS
---
14.500'00 b σs
NEUTRON CROSS SECTION
---
175.900'00 b σa
NEUTRON MASS ABSORPTION
---
STABLE ISOTOPES
NONE
---
UNSTABLE ISOTOPES
---
ISOTOPIC CHAIN
| Isotope | Stability | Symbol | Type | Protons | | Neutrons | | Spin | Parity | Mass | | Abundance | | Mass Measure | Mass Excess | | Binding Energy | | Dipole Moment | | Quadrupole Moment | | Halflife in Years | | Halflife in Seconds | | A01 Decay Probability | | A01 Decay Mode | A01 Decay Energy | | A01 Decay Daughter | A01 Decay Link | A02 Decay Probability | | A02 Decay Mode | A02 Decay Energy | | A02 Decay Daughter | A02 Decay Link | A03 Decay Probability | | A03 Decay Mode | A03 Decay Energy | | A03 Decay Daughter | A03 Decay Link | A04 Decay Probability | | A04 Decay Mode | A04 Decay Energy | | A04 Decay Daughter | A04 Decay Link | A05 Decay Probability | | A05 Decay Mode | A05 Decay Energy | | A05 Decay Daughter | A05 Decay Link | A06 Decay Probability | | A06 Decay Mode | A06 Decay Energy | | A06 Decay Daughter | A06 Decay Link | Y01 Decay Product Yield | | Y01 Decay Product Nuclide | Y02 Decay Product Yield | | Y02 Decay Product Nuclide | Y03 Decay Product Yield | | Y03 Decay Product Nuclide | Y04 Decay Product Yield | | Y04 Decay Product Nuclide | Y05 Decay Product Yield | | Y05 Decay Product Nuclide | Y06 Decay Product Yield | | Y06 Decay Product Nuclide | Y07 Decay Product Yield | | Y07 Decay Product Nuclide | Y08 Decay Product Yield | | Y08 Decay Product Nuclide | Y09 Decay Product Yield | | Y09 Decay Product Nuclide | Y10 Decay Product Yield | | Y10 Decay Product Nuclide | Y11 Decay Product Yield | | Y11 Decay Product Nuclide | Y12 Decay Product Yield | | Y12 Decay Product Nuclide |
| --- | --- | --- | --- | --- | --- | --- | --- | --- | --- | --- | --- | --- | --- | --- | --- | --- | --- | --- | --- | --- | --- | --- | --- | --- | --- | --- | --- | --- | --- | --- | --- | --- | --- | --- | --- | --- | --- | --- | --- | --- | --- | --- | --- | --- | --- | --- | --- | --- | --- | --- | --- | --- | --- | --- | --- | --- | --- | --- | --- | --- | --- | --- | --- | --- | --- | --- | --- | --- | --- | --- | --- | --- | --- | --- | --- | --- | --- | --- | --- | --- | --- | --- | --- | --- | --- | --- | --- | --- | --- | --- | --- | --- | --- | --- | --- | --- | --- | --- | --- | --- | --- | --- | --- | --- |
| Isotope_093_np_225_u | Unstable | ²²⁵Np | Boson | 93 | p | 132 | n | 9/2 | -1 | 225.033'913'933'0 | u | ~ 0 | % | ~ 0 | 58.620'000'000'0 | MeV | 7.532'000'000'0 | MeV | - | | - | | 9.51E-11 | year | 3.000 | milli-seconds ( x⁻³ ) | 100.000'000 | % | α | 8,786.500 | keV | ²²¹Pa | ²²⁵Np > [ 100 % , α , 8,786.5 keV ] > ²²¹Pa | | | | | | | | | | | | | | | | | | | | | | | | | | | | | | | | | | | | 100.460'820 | % | ²⁰⁵Tl | | | | | | | 0.000'000 | % | ¹⁶⁰Dy | 0.000'000 | % | ¹⁴⁰Ce | ? | % | ¹⁷²Yb | ? | % | ¹⁷⁶Hf | ? | % | ¹⁵²Sm | ? | % | ¹⁸⁰Hf | ? | % | ¹⁵⁶Gd | ? | % | ¹⁶⁸Er | ? | % | ¹⁶⁴Dy |
| Isotope_093_np_226_u | Unstable | ²²⁶Np | Fermion | 93 | p | 133 | n | ? | 0 | 226.035'145'000'0 | u | ~ 0 | % | ~ 0 | 31.590'626'000'0 | MeV | 7.607'544'000'0 | MeV | - | | - | | 1.11E-9 | year | 35.000 | milli-seconds ( x⁻³ ) | 100.000'000 | % | α | 8,197.300 | keV | ²²²Pa | ²²⁶Np > [ 100 % , α , 8,197.3 keV ] > ²²²Pa | | | β+ | 4,386.800 | keV | ²²⁶U | ²²⁶Np > [ , β+ , 4,386.8 keV ] > ²²⁶U | | | | | | | | | | | | | | | | | | | | | | | | | | | | | 100.178'000 | % | ²⁰⁶Pb | 0.000'000 | % | ²⁰⁸Pb | | | | | | | | | | | | | | | | | | | | | | | | | | | | | | |
| Isotope_093_np_227_u | Unstable | ²²⁷Np | Boson | 93 | p | 134 | n | 5/2 | -1 | 227.034'956'789'0 | u | ~ 0 | % | ~ 0 | 32.738'000'000'0 | MeV | 7.605'000'000'0 | MeV | - | | - | | 1.62E-8 | year | 510.000 | milli-seconds ( x⁻³ ) | 100.000'000 | % | α | 7,816.400 | keV | ²²³Pa | ²²⁷Np > [ 100 % , α , 7,816.4 keV ] > ²²³Pa | | | β+ | 2,517.900 | keV | ²²⁷U | ²²⁷Np > [ , β+ , 2,517.9 keV ] > ²²⁷U | | | | | | | | | | | | | | | | | | | | | | | | | | | | | 100.051'002 | % | ²⁰⁷Pb | 0.000'000 | % | ²⁰⁵Tl | | | | | | | | | | | | | | | | | | | | | | | | | | | | | | |
| Isotope_093_np_228_u | Unstable | ²²⁸Np | Fermion | 93 | p | 135 | n | ? | 0 | 228.036'180'000'0 | u | ~ 0 | % | ~ 0 | 32.562'040'000'0 | MeV | 7.607'351'000'0 | MeV | - | | - | | 1.95E-6 | year | 61.380 | seconds ( x⁰ ) | 60.000'000 | % | ϵ | 4,477.000 | keV | ²²⁸U | ²²⁸Np > [ 60 % , ϵ , 4,477.0 keV ] > ²²⁸U | | | α | 7,406.000 | keV | ²²⁴Pa | ²²⁸Np > [ , α , 7,406.0 keV ] > ²²⁴Pa | 0.012'000 | % | β+SF | ? | keV | V | ²²⁸Np > [ 0.012 % , β+SF , ? keV ] > V | | | | | | | | | | | | | | | | | | | | | | 100.053'300 | % | ²⁰⁸Pb | 0.000'000 | % | ²⁰⁶Pb | ? | % | ²⁰⁰Hg | | | | | | | | | | | | | | | | | | | | | | | | | | | |
| Isotope_093_np_229_u | Unstable | ²²⁹Np | Boson | 93 | p | 136 | n | 5/2 | 1 | 229.036'263'808'0 | u | ~ 0 | % | ~ 0 | 33.701'000'000'0 | MeV | 7.604'000'000'0 | MeV | - | | - | | 7.61E-6 | year | 240.000 | seconds ( x⁰ ) | 50.000'000 | % | β+ | 1,546.700 | keV | ²²⁹U | ²²⁹Np > [ 50 % , β+ , 1,546.7 keV ] > ²²⁹U | | | α | 7,014.000 | keV | ²²⁵Pa | ²²⁹Np > [ , α , 7,014.0 keV ] > ²²⁵Pa | | | | | | | | | | | | | | | | | | | | | | | | | | | | | 100.197'273 | % | ²⁰⁵Tl | 0.000'000 | % | ²⁰⁷Pb | | | | | | | | | | | | | | | | | | | | | | | | | | | | | | |
| Isotope_093_np_230_u | Unstable | ²³⁰Np | Fermion | 93 | p | 137 | n | ? | 0 | 230.037'827'597'0 | u | ~ 0 | % | ~ 0 | 33.779'521'000'0 | MeV | 7.606'087'000'0 | MeV | - | | - | | 8.87E-6 | year | 280.020 | seconds ( x⁰ ) | 97.000'000 | % | β+ | 2,599.300 | keV | ²³⁰U | ²³⁰Np > [ 97 % , β+ , 2,599.3 keV ] > ²³⁰U | | | α | 6,778.100 | keV | ²²⁶Pa | ²³⁰Np > [ , α , 6,778.1 keV ] > ²²⁶Pa | | | | | | | | | | | | | | | | | | | | | | | | | | | | | 100.000'134 | % | ²⁰⁶Pb | 0.000'000 | % | ²⁰⁸Pb | ? | % | ²⁰⁵Tl | | | | | | | | | | | | | | | | | | | | | | | | | | | |
| Isotope_093_np_231_u | Unstable | ²³¹Np | Boson | 93 | p | 138 | n | 5/2 | 1 | 231.038'245'085'0 | u | ~ 0 | % | ~ 0 | 35.236'181'000'0 | MeV | 7.601'776'000'0 | MeV | - | | - | | 9.28E-5 | year | 2.930 | kilo-seconds ( x³ ) | 98.000'000 | % | β+ | 795.500 | keV | ²³¹U | ²³¹Np > [ 98 % , β+ , 795.5 keV ] > ²³¹U | | | α | 6,368.400 | keV | ²²⁷Pa | ²³¹Np > [ , α , 6,368.4 keV ] > ²²⁷Pa | | | | | | | | | | | | | | | | | | | | | | | | | | | | | 100.280'239 | % | ²⁰⁷Pb | 0.000'000 | % | ²⁰⁵Tl | 0.000'000 | % | ²⁰⁸Pb | | | | | | | | | | | | | | | | | | | | | | | | | | | |
| Isotope_093_np_232_u | Unstable | ²³²Np | Fermion | 93 | p | 139 | n | 4 | 1 | 232.040'108'000'0 | u | ~ 0 | % | ~ 0 | 35.625'068'000'0 | MeV | 7.602'125'000'0 | MeV | - | | - | | 2.79E-5 | year | 882.000 | seconds ( x⁰ ) | 100.000'000 | % | β+ | 1,728.000 | keV | ²³²U | ²³²Np > [ 100 % , β+ , 1,728.0 keV ] > ²³²U | | | α | 6,012.000 | keV | ²²⁸Pa | ²³²Np > [ , α , 6,012.0 keV ] > ²²⁸Pa | | | | | | | | | | | | | | | | | | | | | | | | | | | | | 100.007'001 | % | ²⁰⁸Pb | 0.000'000 | % | ²⁰⁶Pb | ? | % | ²⁰⁰Hg | | | | | | | | | | | | | | | | | | | | | | | | | | | |
| Isotope_093_np_233_u | Unstable | ²³³Np | Boson | 93 | p | 140 | n | 5/2 | 1 | 233.040'740'546'0 | u | ~ 0 | % | ~ 0 | 37.361'000'000'0 | MeV | 7.597'000'000'0 | MeV | - | | - | | 6.88E-5 | year | 2.170 | kilo-seconds ( x³ ) | 100.000'000 | % | β+ | 7.400 | keV | ²³³U | ²³³Np > [ 100 % , β+ , 7.4 keV ] > ²³³U | | | α | 5,626.700 | keV | ²²⁹Pa | ²³³Np > [ , α , 5,626.7 keV ] > ²²⁹Pa | | | | | | | | | | | | | | | | | | | | | | | | | | | | | 100.013'805 | % | ²⁰⁵Tl | 0.000'000 | % | ²⁰⁷Pb | | | | | | | | | | | | | | | | | | | | | | | | | | | | | | |
| Isotope_093_np_234_u | Unstable | ²³⁴Np | Fermion | 93 | p | 141 | n | 0 | 1 | 234.042'895'038'0 | u | ~ 0 | % | ~ 0 | 37.949'575'000'0 | MeV | 7.596'176'000'0 | MeV | - | | - | | 1.20E-2 | year | 380.160 | kilo-seconds ( x³ ) | 100.000'000 | % | β+ | 787.650 | keV | ²³⁴U | ²³⁴Np > [ 100 % , β+ , 787.65 keV ] > ²³⁴U | | | | | | | | | | | | | | | | | | | | | | | | | | | | | | | | | | | | 100.044'159 | % | ²⁰⁶Pb | 0.000'002 | % | ²⁰⁵Tl | 0.000'000 | % | ²⁰⁸Pb | | | | | | | | | | | | | | | | | | | | | | | | | | | |
| Isotope_093_np_235_u | Unstable | ²³⁵Np | Boson | 93 | p | 142 | n | 5/2 | 1 | 235.044'063'267'0 | u | ~ 0 | % | ~ 0 | 39.956'471'000'0 | MeV | 7.589'630'000'0 | MeV | - | | - | | 1.09E+0 | years | 34.243 | mega-seconds ( x⁶ ) | 100.000'000 | % | ϵ | 124.214 | keV | ²³⁵U | ²³⁵Np > [ 100 % , ϵ , 124.214 keV ] > ²³⁵U | | | α | 5,194.030 | keV | ²³¹Pa | ²³⁵Np > [ , α , 5,194.03 keV ] > ²³¹Pa | | | | | | | | | | | | | | | | | | | | | | | | | | | | | 100.278'921 | % | ²⁰⁷Pb | 0.000'000 | % | ²⁰⁵Tl | 0.000'000 | % | ²⁰⁶Pb | ? | % | ¹⁸⁰Hf | | | | | | | | | | | | | | | | | | | | | | | | |
| Isotope_093_np_236_u | Unstable | ²³⁶Np | Fermion | 93 | p | 143 | n | 6 | -1 | 236.046'569'600'0 | u | ~ 0 | % | ~ 0 | 41.044'669'000'0 | MeV | 7.587'049'000'0 | MeV | - | | - | | 1.54E+5 | years | 4.863 | tera-seconds ( x¹² ) | 87.300'000 | % | ϵ | 933.000 | keV | ²³⁶U | ²³⁶Np > [ 87.3 % , ϵ , 933.0 keV ] > ²³⁶U | | | β- | 476.600 | keV | ²³⁶Pu | ²³⁶Np > [ , β- , 476.6 keV ] > ²³⁶Pu | 0.160'000 | % | α | 5,006.500 | keV | ²³²Pa | ²³⁶Np > [ 0.16 % , α , 5,006.5 keV ] > ²³²Pa | | | | | | | | | | | | | | | | | | | | | | 99.964'003 | % | ²⁰⁸Pb | 0.000'000 | % | ²⁰⁶Pb | ? | % | ²⁰⁰Hg | 0.000'000 | % | ²⁰⁸Pb | | | | | | | | | | | | | | | | | | | | | | | | |
| Isotope_093_np_237_u | Unstable | ²³⁷Np | Boson | 93 | p | 144 | n | 5/2 | 1 | 237.048'173'444'0 | u | ~ 0 | % | ~ 0 | 43.379'304'000'0 | MeV | 7.579'209'000'0 | MeV | 3.140'000'000'0 | nm | - | | 2.15E+6 | years | 67.707 | tera-seconds ( x¹² ) | 100.000'000 | % | α | 4,958.260 | keV | ²³³Pa | ²³⁷Np > [ 100 % , α , 4,958.26 keV ] > ²³³Pa | | | SF | ? | keV | V | ²³⁷Np > [ , SF , ? keV ] > V | 0.000'000 | % | ³⁰Mg | ? | keV | ²⁰⁷Tl | ²³⁷Np > [ 0.000000000004 % , ³⁰Mg , ? keV ] > ²⁰⁷Tl | | | | | | | | | | | | | | | | | | | | | | 100.012'800 | % | ²⁰⁵Tl | 0.000'000 | % | ²⁰⁷Pb | | | | | | | | | | | | | | | | | | | | | | | | | | | | | | |
| Isotope_093_np_238_u | Unstable | ²³⁸Np | Fermion | 93 | p | 145 | n | 2 | 1 | 238.050'946'405'0 | u | ~ 0 | % | ~ 0 | 44.873'275'000'0 | MeV | 7.574'982'000'0 | MeV | - | | 3.886'000'000'0 | b | 5.80E-3 | year | 182.900 | kilo-seconds ( x³ ) | 100.000'000 | % | β- | 1,291.527 | keV | ²³⁸Pu | ²³⁸Np > [ 100 % , β- , 1,291.527 keV ] > ²³⁸Pu | | | | | | | | | | | | | | | | | | | | | | | | | | | | | | | | | | | | 100.044'159 | % | ²⁰⁶Pb | 0.000'002 | % | ²⁰⁵Tl | 0.000'000 | % | ²⁰⁸Pb | | | | | | | | | | | | | | | | | | | | | | | | | | | |
| Isotope_093_np_239_u | Unstable | ²³⁹Np | Boson | 93 | p | 146 | n | 5/2 | 1 | 239.052'939'025'0 | u | ~ 0 | % | ~ 0 | 47.456'272'000'0 | MeV | 7.566'214'000'0 | MeV | - | | - | | 6.45E-3 | year | 203.602 | kilo-seconds ( x³ ) | 100.000'000 | % | β- | 722.508 | keV | ²³⁹Pu | ²³⁹Np > [ 100 % , β- , 722.508 keV ] > ²³⁹Pu | | | α | 4,557.000 | keV | ²³⁵Pa | ²³⁹Np > [ , α , 4,557.0 keV ] > ²³⁵Pa | | | | | | | | | | | | | | | | | | | | | | | | | | | | | 100.276'314 | % | ²⁰⁷Pb | 0.000'000 | % | ²⁰⁵Tl | 0.000'000 | % | ²⁰⁶Pb | 0.000'000 | % | ¹⁶⁰Dy | 0.000'000 | % | ¹⁴⁰Ce | ? | % | ¹⁷²Yb | ? | % | ¹⁷⁶Hf | ? | % | ¹⁵²Sm | ? | % | ¹⁸⁰Hf | ? | % | ¹⁵⁶Gd | ? | % | ¹⁶⁸Er | ? | % | ¹⁶⁴Dy |
| Isotope_093_np_240_u | Unstable | ²⁴⁰Np | Fermion | 93 | p | 147 | n | 5 | 1 | 240.056'162'182'0 | u | ~ 0 | % | ~ 0 | 49.312'385'000'0 | MeV | 7.560'561'000'0 | MeV | - | | - | | 1.18E-4 | year | 3.710 | kilo-seconds ( x³ ) | 100.000'000 | % | β- | 2,187.700 | keV | ²⁴⁰Pu | ²⁴⁰Np > [ 100 % , β- , 2,187.7 keV ] > ²⁴⁰Pu | | | | | | | | | | | | | | | | | | | | | | | | | | | | | | | | | | | | 100.004'000 | % | ²⁰⁸Pb | 0.000'000 | % | ²⁰⁶Pb | ? | % | ²⁰⁰Hg | 0.000'000 | % | ²⁰⁸Pb | | | | | | | | | | | | | | | | | | | | | | | | |
| Isotope_093_np_241_u | Unstable | ²⁴¹Np | Boson | 93 | p | 148 | n | 5/2 | 1 | 241.058'252'431'0 | u | ~ 0 | % | ~ 0 | 52.314'736'000'0 | MeV | 7.550'180'000'0 | MeV | - | | - | | 2.64E-5 | year | 834.000 | seconds ( x⁰ ) | 100.000'000 | % | β- | 1,305.000 | keV | ²⁴¹Pu | ²⁴¹Np > [ 100 % , β- , 1,305.0 keV ] > ²⁴¹Pu | | | | | | | | | | | | | | | | | | | | | | | | | | | | | | | | | | | | 100.015'250 | % | ²⁰⁵Tl | 0.000'000 | % | ²⁰⁷Pb | | | | | | | | | | | | | | | | | | | | | | | | | | | | | | |
| Isotope_093_np_242_u | Unstable | ²⁴²Np | Fermion | 93 | p | 149 | n | 1 | 1 | 242.061'641'180'0 | u | ~ 0 | % | ~ 0 | 54.261'791'000'0 | MeV | 7.544'263'000'0 | MeV | - | | - | | 4.12E-6 | year | 130.020 | seconds ( x⁰ ) | 100.000'000 | % | β- | 2,700.000 | keV | ²⁴²Pu | ²⁴²Np > [ 100 % , β- , 2,700.0 keV ] > ²⁴²Pu | | | | | | | | | | | | | | | | | | | | | | | | | | | | | | | | | | | | 100.044'159 | % | ²⁰⁶Pb | 0.000'002 | % | ²⁰⁵Tl | 0.000'000 | % | ²⁰⁸Pb | | | | | | | | | | | | | | | | | | | | | | | | | | | |
| Isotope_093_np_243_u | Unstable | ²⁴³Np | Boson | 93 | p | 150 | n | 5/2 | -1 | 243.064'279'000'0 | u | ~ 0 | % | ~ 0 | 57.418'390'000'0 | MeV | 7.533'397'000'0 | MeV | - | | - | | 3.52E-6 | year | 111.000 | seconds ( x⁰ ) | 100.000'000 | % | β- | 2,120.000 | keV | ²⁴³Pu | ²⁴³Np > [ 100 % , β- , 2,120.0 keV ] > ²⁴³Pu | | | | | | | | | | | | | | | | | | | | | | | | | | | | | | | | | | | | 100.276'314 | % | ²⁰⁷Pb | 0.000'000 | % | ²⁰⁵Tl | 0.000'000 | % | ²⁰⁶Pb | 0.000'000 | % | ¹⁶⁰Dy | 0.000'000 | % | ¹⁴⁰Ce | ? | % | ¹⁷²Yb | ? | % | ¹⁷⁶Hf | ? | % | ¹⁵²Sm | ? | % | ¹⁸⁰Hf | ? | % | ¹⁵⁶Gd | ? | % | ¹⁶⁸Er | ? | % | ¹⁶⁴Dy |
| Isotope_093_np_244_u | Unstable | ²⁴⁴Np | Fermion | 93 | p | 151 | n | 7 | -1 | 244.067'850'000'0 | u | ~ 0 | % | ~ 0 | 59.875'000'000'0 | MeV | 7.525'000'000'0 | MeV | - | | - | | 4.34E-6 | year | 136.980 | seconds ( x⁰ ) | 100.000'000 | % | β- | 3,396.000 | keV | ²⁴⁴Pu | ²⁴⁴Np > [ 100 % , β- , 3,396.0 keV ] > ²⁴⁴Pu | | | | | | | | | | | | | | | | | | | | | | | | | | | | | | | | | | | | 100.004'000 | % | ²⁰⁸Pb | 0.000'000 | % | ²⁰⁶Pb | ? | % | ²⁰⁰Hg | 0.000'000 | % | ²⁰⁸Pb | | | | | | | | | | | | | | | | | | | | | | | | |
---