HYDROGEN TO OGANESSON
ATOMIC ARCHITECTURE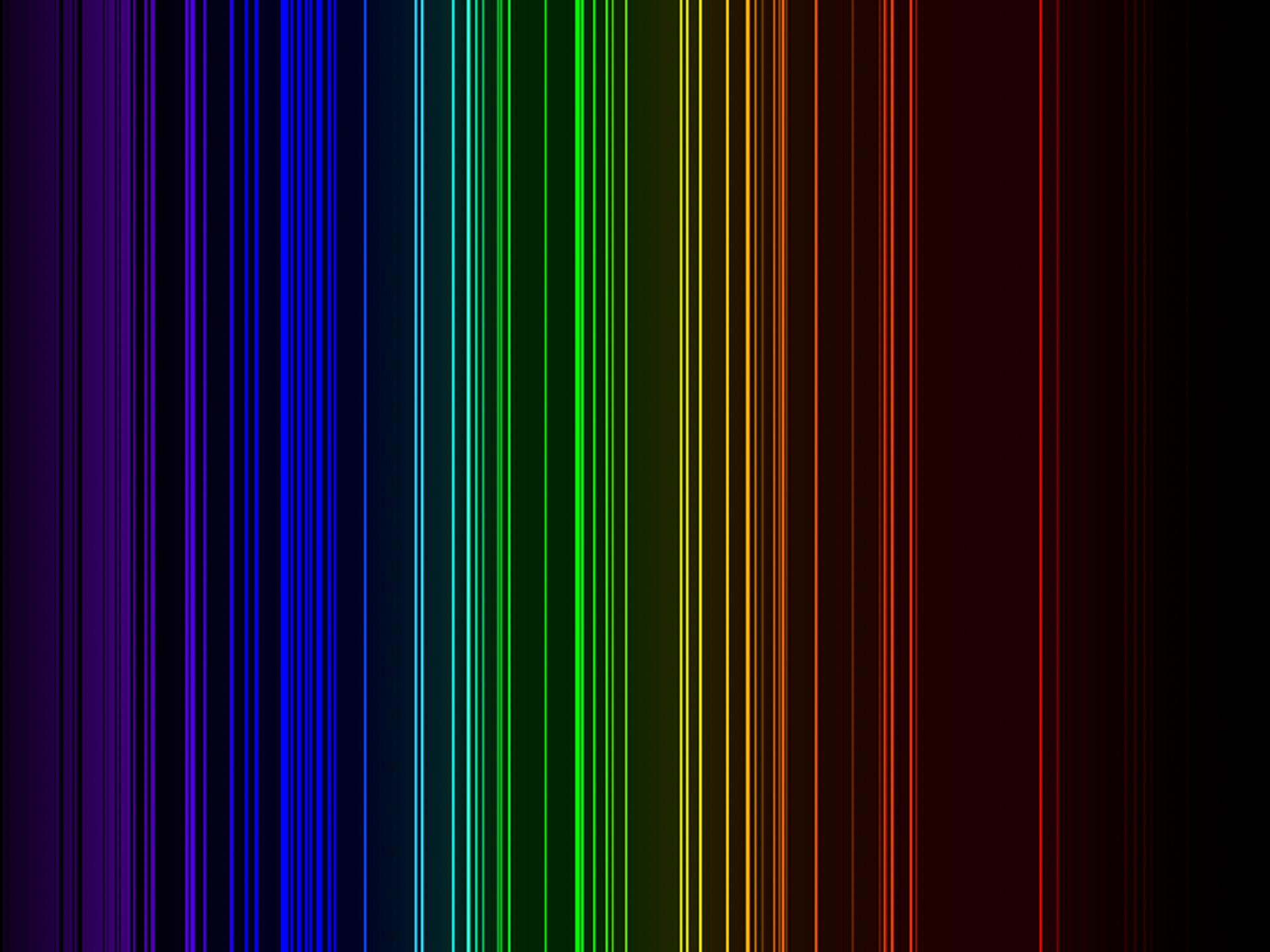 Spectrograph

Elemental Tile

Uranium from Uranopilite
···
OVERVIEW
Uranium
U (92)
jʊˈreɪniəm
PHONETICS
---
IDENTIFICATION
Uranium is a silvery-white metal with 6 valence electrons and is weakly radioactive due to unstable isotopes (half-lives of the 6 naturally known isotopes, uranium-233 to uranium-238, varying between 69 years and 4.5 billion years).
ELEMENT BRIEF
---
1789 by Martin Klaproth, Germany.
DISCOVERY
---
From the name Uranus, the planet.
ETYMOLOGY
---
Uranium
ELEMENT
---
U
SYMBOL
---
92
ATOMIC NUMBER
---
7440-61-1
CAS NUMBER
---
PHYSICAL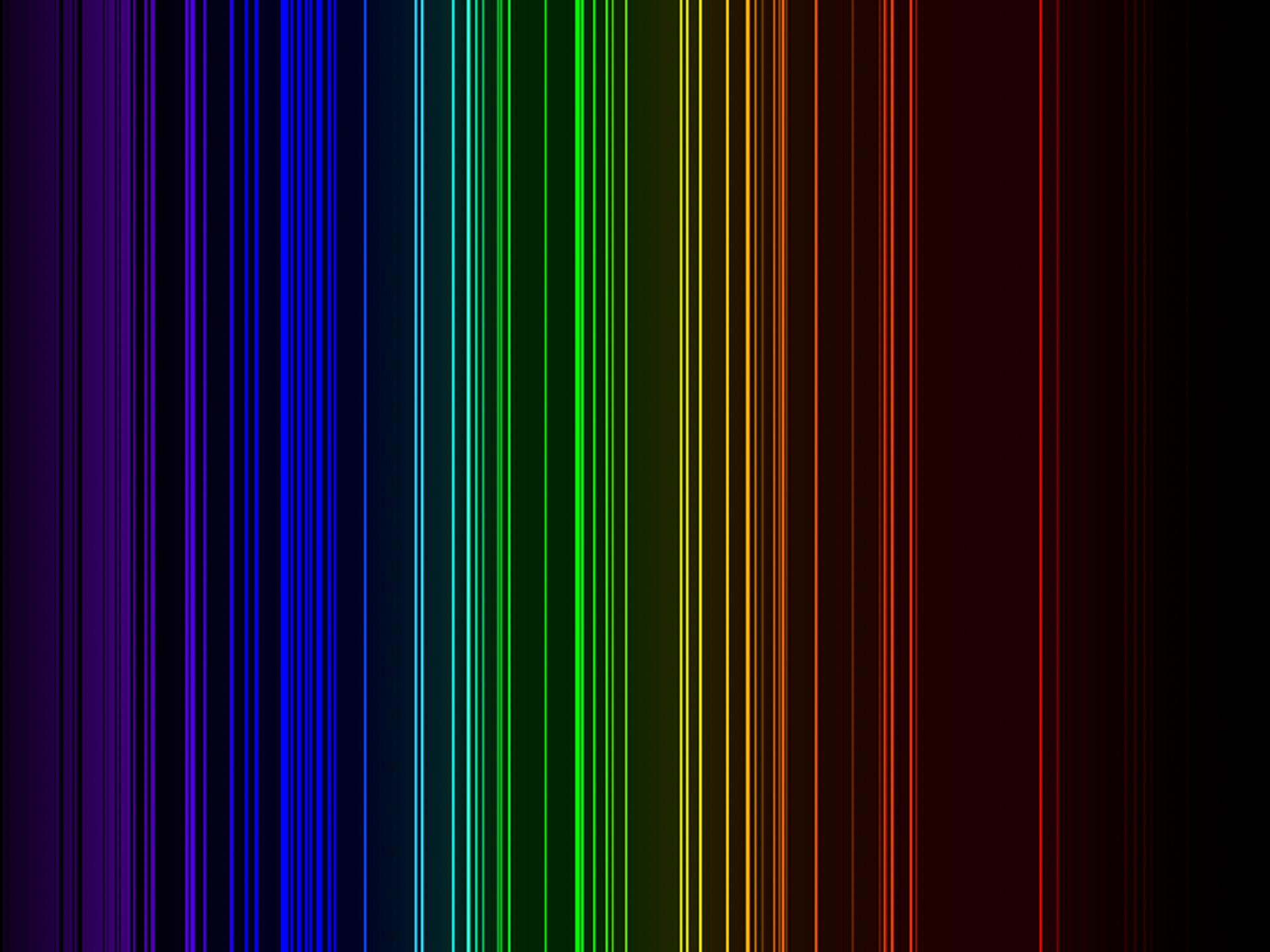 ELEMENTAL SPECTRUM
---
Silver
ELEMENTAL COLOUR
---
-
REFRACTIVE INDEX
---
0.230
POISSON RATIO
---
12.495 cm³
MOLAR VOLUME
---
2.40G Pa, 23.686'2k Atm
BRINELL HARDNESS
---
6
MOHS HARDNESS
---
1.96G Pa, 19.343'7k Atm
VICKERS HARDNESS
---
3,155 m/s, Mach 9.198'3
SPEED OF SOUND
---
100.00G Pa, 986.923'3k Atm
BULK MODULUS
---
111.00G Pa, 1.095'5M Atm
SHEAR MODULUS
---
208.00G Pa, 2.052'8M Atm
YOUNG MODULUS
---
ALLOTROPES
THERMODYNAMIC
1,408.15 K, 1,135.00 °C
MELTING POINT
---
4,200.15 K, 3,927.00 °C
BOILING POINT
---
-
AUTOMATIC IGNITION
---
-
FLASHPOINT
---
-
CRITICAL TEMPERATURE
---
-
CRITICAL PRESSURE
---
27.000'000 W/(m K)
THERMAL CONDUCTIVITY
---
0.000'013'9 K¯¹
THERMAL EXPANSION
---
116.00 J/(kg K)
SPECIFIC HEAT
---
14.000 kJ/mol
HEAT FUSION
---
420.000 kJ/mol
HEAT VAPORISATION
---
-
HEAT COMBUSTION
---
-
CURIE POINT
---
-
NEEL POINT
---
-
ADIABATIC INDEX
---
Solid
PHASE
---
ELECTROMAGNETIC
Conductor
ELECTRICAL TYPE
---
3.60M S/m
CONDUCTIVITY
---
280.00n Ω.m
RESISTIVITY
---
0.680 K
SUPERCONDUCTING POINT
---
-
MAGNETIC TYPE
---
0.000'000'021'5
MASS SUSCEPTIBILITY
---
0.000'000'005'118'00
MOLAR SUSCEPTIBILITY
---
0.000'409'600'00
VOLUME SUSCEPTIBILITY
---
STRUCTURE
Actinide
CLASSIFICATION
---
238.028'910'5
ATOMIC WEIGHT
---
139 pm
ATOMIC RADIUS
---
170 pm
COVALENT RADIUS SINGLE BOND
---
134 pm
COVALENT RADIUS DOUBLE BOND
---
118 pm
COVALENT RADIUS TRIPLE BOND
---
240 pm
VAN DER WAALS RADIUS
---
[Rn]7s²5f³6d¹
ELECTRON CONFIGURATION
---
Orthorhombic, Primitive
CRYSTAL STRUCTURE
---
19.050'00 g/cm³
DENSITY AS SOLID
---
17.300'00 g/cm³
DENSITY AS LIQUID
---
-
DENSITY AS GAS
---
Cmcm
SPACE GROUP NAME
---
63
SPACE GROUP NUMBER
---
π/2, π/2 π/2
LATTICE ANGLES
---
285.37, 586.95 495.48 pm
LATTICE CONSTANTS
---
REACTIVITY
6
VALENCE
---
1.38
ELECTRONEGATIVITY
---
-
ELECTRON AFFINITY
---
IONISATION ENERGY
---
ELEMENTAL DISTRIBUTION
0.000'000'02 %
UNIVERSE
---
0.000'000'8 %
METEORITES
---
0.000'000'1 %
SUN
---
0.000'18 %
EARTH CRUST
---
0.000'000'33 %
OCEANS
---
0.000'000'5 %
HUMANS
---
ISOTOPES
4.47 x 10⁹ Years
HALF LIFE
---
6.45 x 10⁹ Years
LIFETIME
---
6d¹ = 6, 2, -2, +1/2
QUANTUM NUMBERS
---
8.908'00 b σs
NEUTRON CROSS SECTION
---
7.570'00 b σa
NEUTRON MASS ABSORPTION
---
STABLE ISOTOPES
NONE
---
UNSTABLE ISOTOPES
---
ISOTOPIC CHAIN
| Isotope | Stability | Symbol | Type | Protons | | Neutrons | | Spin | Parity | Mass | | Abundance | | Mass Measure | Mass Excess | | Binding Energy | | Dipole Moment | | Quadrupole Moment | | Halflife in Years | | Halflife in Seconds | | A01 Decay Probability | | A01 Decay Mode | A01 Decay Energy | | A01 Decay Daughter | A01 Decay Link | A02 Decay Probability | | A02 Decay Mode | A02 Decay Energy | | A02 Decay Daughter | A02 Decay Link | A03 Decay Probability | | A03 Decay Mode | A03 Decay Energy | | A03 Decay Daughter | A03 Decay Link | A04 Decay Probability | | A04 Decay Mode | A04 Decay Energy | | A04 Decay Daughter | A04 Decay Link | A05 Decay Probability | | A05 Decay Mode | A05 Decay Energy | | A05 Decay Daughter | A05 Decay Link | A06 Decay Probability | | A06 Decay Mode | A06 Decay Energy | | A06 Decay Daughter | A06 Decay Link | Y01 Decay Product Yield | | Y01 Decay Product Nuclide | Y02 Decay Product Yield | | Y02 Decay Product Nuclide | Y03 Decay Product Yield | | Y03 Decay Product Nuclide | Y04 Decay Product Yield | | Y04 Decay Product Nuclide | Y05 Decay Product Yield | | Y05 Decay Product Nuclide | Y06 Decay Product Yield | | Y06 Decay Product Nuclide | Y07 Decay Product Yield | | Y07 Decay Product Nuclide | Y08 Decay Product Yield | | Y08 Decay Product Nuclide | Y09 Decay Product Yield | | Y09 Decay Product Nuclide | Y10 Decay Product Yield | | Y10 Decay Product Nuclide | Y11 Decay Product Yield | | Y11 Decay Product Nuclide | Y12 Decay Product Yield | | Y12 Decay Product Nuclide |
| --- | --- | --- | --- | --- | --- | --- | --- | --- | --- | --- | --- | --- | --- | --- | --- | --- | --- | --- | --- | --- | --- | --- | --- | --- | --- | --- | --- | --- | --- | --- | --- | --- | --- | --- | --- | --- | --- | --- | --- | --- | --- | --- | --- | --- | --- | --- | --- | --- | --- | --- | --- | --- | --- | --- | --- | --- | --- | --- | --- | --- | --- | --- | --- | --- | --- | --- | --- | --- | --- | --- | --- | --- | --- | --- | --- | --- | --- | --- | --- | --- | --- | --- | --- | --- | --- | --- | --- | --- | --- | --- | --- | --- | --- | --- | --- | --- | --- | --- | --- | --- | --- | --- | --- | --- |
| Isotope_092_u_217_u | Unstable | ²¹⁷U | Fermion | 92 | p | 125 | n | 1/2 | -1 | 217.024'368'791'0 | u | ~ 0 | % | ~ 0 | 56.803'000'000'0 | MeV | 7.538'000'000'0 | MeV | - | | - | | 8.24E-10 | year | 26.000 | milli-seconds ( x⁻³ ) | ? | % | α | 8,155.600 | keV | ²¹³Th | ²¹⁷U > [ ? % , α , 8,155.6 keV ] > ²¹³Th | | | | | | | | | | | | | | | | | | | | | | | | | | | | | | | | | | | | ? | % | ²⁰⁵Tl | ? | % | ²⁰¹Hg | ? | % | ¹⁹⁷Au | | | | | | | | | | | | | | | | | | | | | | | | | | | |
| Isotope_092_u_218_u | Unstable | ²¹⁸U | Boson | 92 | p | 126 | n | 0 | 1 | 218.023'535'671'0 | u | ~ 0 | % | ~ 0 | 22.699'383'000'0 | MeV | 7.635'026'000'0 | MeV | - | | - | | 1.90E-10 | year | 6.000 | milli-seconds ( x⁻³ ) | 100.000'000 | % | α | 8,786.500 | keV | ²¹⁴Th | ²¹⁸U > [ 100 % , α , 8,786.5 keV ] > ²¹⁴Th | | | | | | | | | | | | | | | | | | | | | | | | | | | | | | | | | | | | 60.912'859 | % | ²⁰²Hg | 37.978'499 | % | ²⁰⁶Pb | 1.751'918 | % | ¹⁹⁸Hg | | | | | | | | | | | | | | | | | | | | | | | | | | | |
| Isotope_092_u_219_u | Unstable | ²¹⁹U | Fermion | 92 | p | 127 | n | 9/2 | 1 | 219.024'919'160'0 | u | ~ 0 | % | ~ 0 | 21.923'337'000'0 | MeV | 7.640'587'000'0 | MeV | - | | - | | 1.74E-12 | year | 55.000 | micro-seconds ( x⁻⁶ ) | 100.000'000 | % | α | 8,960.400 | keV | ²¹⁵Th | ²¹⁹U > [ 100 % , α , 8,960.4 keV ] > ²¹⁵Th | | | β+ | 9,860.400 | keV | ²¹⁹Pa | ²¹⁹U > [ , β+ , 9,860.4 keV ] > ²¹⁹Pa | | | | | | | | | | | | | | | | | | | | | | | | | | | | | 73.669'993 | % | ²⁰⁷Pb | 26.345'278 | % | ²⁰³Tl | 0.021'486 | % | ¹⁹⁹Hg | | | | | | | | | | | | | | | | | | | | | | | | | | | |
| Isotope_092_u_220_u | Unstable | ²²⁰U | Boson | 92 | p | 128 | n | 0 | 1 | 220.024'723'000'0 | u | ~ 0 | % | ~ 0 | 23.212'048'000'0 | MeV | 7.636'669'000'0 | MeV | - | | - | | 1.90E-15 | year | 60.000 | nano-seconds ( x⁻⁹ ) | ? | % | α | 10,300.000 | keV | ²¹⁶Th | ²²⁰U > [ ? % , α , 10,300.0 keV ] > ²¹⁶Th | | | β+ | 1,630.000 | keV | ²²⁰Pa | ²²⁰U > [ , β+ , 1,630.0 keV ] > ²²⁰Pa | | | | | | | | | | | | | | | | | | | | | | | | | | | | | ? | % | ²⁰⁰Hg | ? | % | ²⁰⁸Pb | | | | | | | | | | | | | | | | | | | | | | | | | | | | | | |
| Isotope_092_u_221_u | Unstable | ²²¹U | Fermion | 92 | p | 129 | n | 9/2 | 1 | 221.026'399'000'0 | u | ~ 0 | % | ~ 0 | 23.029'000'000'0 | MeV | 7.639'000'000'0 | MeV | - | | - | | 2.22E-14 | year | 700.000 | nano-seconds ( x⁻⁹ ) | ? | % | α | 9,950.000 | keV | ²¹⁷Th | ²²¹U > [ ? % , α , 9,950.0 keV ] > ²¹⁷Th | | | β+ | 3,190.000 | keV | ²²¹Pa | ²²¹U > [ , β+ , 3,190.0 keV ] > ²²¹Pa | | | | | | | | | | | | | | | | | | | | | | | | | | | | | ? | % | ²⁰⁵Tl | ? | % | ²⁰¹Hg | | | | | | | | | | | | | | | | | | | | | | | | | | | | | | |
| Isotope_092_u_222_u | Unstable | ²²²U | Boson | 92 | p | 130 | n | 0 | 1 | 222.026'086'000'0 | u | ~ 0 | % | ~ 0 | 24.591'000'000'0 | MeV | 7.634'000'000'0 | MeV | - | | - | | 4.44E-14 | year | 1.400 | micro-seconds ( x⁻⁶ ) | 100.000'000 | % | α | 9,500.000 | keV | ²¹⁸Th | ²²²U > [ 100 % , α , 9,500.0 keV ] > ²¹⁸Th | | | β+ | 1,162.000 | keV | ²²²Pa | ²²²U > [ , β+ , 1,162.0 keV ] > ²²²Pa | | | | | | | | | | | | | | | | | | | | | | | | | | | | | 90.827'104 | % | ²⁰⁶Pb | 5.232'000 | % | ²⁰²Hg | 0.052'320 | % | ¹⁹⁸Hg | | | | | | | | | | | | | | | | | | | | | | | | | | | |
| Isotope_092_u_223_u | Unstable | ²²³U | Fermion | 92 | p | 131 | n | 7/2 | 1 | 223.027'738'600'0 | u | ~ 0 | % | ~ 0 | 24.299'000'000'0 | MeV | 7.638'000'000'0 | MeV | - | | - | | 6.65E-13 | year | 21.000 | micro-seconds ( x⁻⁶ ) | 100.000'000 | % | α | 8,940.900 | keV | ²¹⁹Th | ²²³U > [ 100 % , α , 8,940.9 keV ] > ²¹⁹Th | | | β+ | 2,495.000 | keV | ²²³Pa | ²²³U > [ , β+ , 2,495.0 keV ] > ²²³Pa | | | | | | | | | | | | | | | | | | | | | | | | | | | | | 100.200'002 | % | ²⁰⁷Pb | 0.005'754 | % | ²⁰³Tl | | | | | | | | | | | | | | | | | | | | | | | | | | | | | | |
| Isotope_092_u_224_u | Unstable | ²²⁴U | Boson | 92 | p | 132 | n | 0 | 1 | 224.027'604'778'0 | u | ~ 0 | % | ~ 0 | 25.838'340'000'0 | MeV | 7.632'688'000'0 | MeV | - | | - | | 2.98E-11 | year | 940.000 | micro-seconds ( x⁻⁶ ) | 100.000'000 | % | α | 8,619.800 | keV | ²²⁰Th | ²²⁴U > [ 100 % , α , 8,619.8 keV ] > ²²⁰Th | | | β+ | 821.300 | keV | ²²⁴Pa | ²²⁴U > [ , β+ , 821.3 keV ] > ²²⁴Pa | | | | | | | | | | | | | | | | | | | | | | | | | | | | | 0.002'350 | % | ²⁰⁸Pb | ? | % | ²⁰⁶Pb | ? | % | ²⁰⁰Hg | | | | | | | | | | | | | | | | | | | | | | | | | | | |
| Isotope_092_u_225_u | Unstable | ²²⁵U | Fermion | 92 | p | 133 | n | 5/2 | 1 | 225.029'390'717'0 | u | ~ 0 | % | ~ 0 | 25.713'685'000'0 | MeV | 7.635'203'000'0 | MeV | - | | - | | 1.93E-9 | year | 61.000 | milli-seconds ( x⁻³ ) | 100.000'000 | % | α | 8,014.380 | keV | ²²¹Th | ²²⁵U > [ 100 % , α , 8,014.38 keV ] > ²²¹Th | | | | | | | | | | | | | | | | | | | | | | | | | | | | | | | | | | | | 100.480'000 | % | ²⁰⁵Tl | | | | | | | | | | | | | | | | | | | | | | | | | | | | | | | | | |
| Isotope_092_u_226_u | Unstable | ²²⁶U | Boson | 92 | p | 134 | n | 0 | 1 | 226.029'338'702'0 | u | ~ 0 | % | ~ 0 | 27.377'277'000'0 | MeV | 7.629'747'000'0 | MeV | - | | - | | 8.52E-9 | year | 269.000 | milli-seconds ( x⁻³ ) | 100.000'000 | % | α | 7,700.970 | keV | ²²²Th | ²²⁶U > [ 100 % , α , 7,700.97 keV ] > ²²²Th | | | | | | | | | | | | | | | | | | | | | | | | | | | | | | | | | | | | 100.000'000 | % | ²⁰⁶Pb | 0.000'000 | % | ²⁰⁸Pb | | | | | | | | | | | | | | | | | | | | | | | | | | | | | | |
| Isotope_092_u_227_u | Unstable | ²²⁷U | Fermion | 92 | p | 135 | n | 3/2 | 1 | 227.031'156'367'0 | u | ~ 0 | % | ~ 0 | 27.328'826'000'0 | MeV | 7.631'916'000'0 | MeV | - | | - | | 2.09E-6 | year | 66.000 | seconds ( x⁰ ) | 100.000'000 | % | α | 7,211.300 | keV | ²²³Th | ²²⁷U > [ 100 % , α , 7,211.3 keV ] > ²²³Th | | | β+ | 1,168.000 | keV | ²²⁷Pa | ²²⁷U > [ , β+ , 1,168.0 keV ] > ²²⁷Pa | | | | | | | | | | | | | | | | | | | | | | | | | | | | | 100.001'003 | % | ²⁰⁶Pb | 0.000'000 | % | ²⁰⁵Tl | | | | | | | | | | | | | | | | | | | | | | | | | | | | | | |
| Isotope_092_u_228_u | Unstable | ²²⁸U | Boson | 92 | p | 136 | n | 0 | 1 | 228.031'374'006'0 | u | ~ 0 | % | ~ 0 | 29.021'970'000'0 | MeV | 7.626'393'000'0 | MeV | - | | - | | 1.74E-5 | year | 550.020 | seconds ( x⁰ ) | 95.000'000 | % | α | 6,803.500 | keV | ²²⁴Th | ²²⁸U > [ 95 % , α , 6,803.5 keV ] > ²²⁴Th | | | ϵ | 300.500 | keV | ²²⁸Pa | ²²⁸U > [ , ϵ , 300.5 keV ] > ²²⁸Pa | | | | | | | | | | | | | | | | | | | | | | | | | | | | | 100.001'833 | % | ²⁰⁸Pb | 0.000'000 | % | ²⁰⁶Pb | | | | | | | | | | | | | | | | | | | | | | | | | | | | | | |
| Isotope_092_u_229_u | Unstable | ²²⁹U | Fermion | 92 | p | 137 | n | 3/2 | 1 | 229.033'505'939'0 | u | ~ 0 | % | ~ 0 | 29.224'699'000'0 | MeV | 7.627'455'000'0 | MeV | - | | - | | 1.11E-4 | year | 3.499 | kilo-seconds ( x³ ) | 80.000'000 | % | β+ | 290.410 | keV | ²²⁹Pa | ²²⁹U > [ 80 % , β+ , 290.41 keV ] > ²²⁹Pa | | | α | 6,475.430 | keV | ²²⁵Th | ²²⁹U > [ , α , 6,475.43 keV ] > ²²⁵Th | | | | | | | | | | | | | | | | | | | | | | | | | | | | | 100.394'545 | % | ²⁰⁵Tl | 0.000'000 | % | ²⁰⁷Pb | | | | | | | | | | | | | | | | | | | | | | | | | | | | | | |
| Isotope_092_u_230_u | Unstable | ²³⁰U | Boson | 92 | p | 138 | n | 0 | 1 | 230.033'939'784'0 | u | ~ 0 | % | ~ 0 | 31.210'582'000'0 | MeV | 7.620'721'000'0 | MeV | - | | - | | 5.69E-2 | year | 1.797 | mega-seconds ( x⁶ ) | 100.000'000 | % | α | 5,992.730 | keV | ²²⁶Th | ²³⁰U > [ 100 % , α , 5,992.73 keV ] > ²²⁶Th | | | SF | ? | keV | V | ²³⁰U > [ , SF , ? keV ] > V | 0.000'000 | % | ²²Ne | ? | keV | ²⁰⁸Pb | ²³⁰U > [ 0.0000000000048 % , ²²Ne , ? keV ] > ²⁰⁸Pb | ? | % | 2β+ | -1,293.670 | keV | | | | | | | | | | | | | | | | | 100.000'134 | % | ²⁰⁶Pb | 0.000'000 | % | ²⁰⁸Pb | ? | % | ²⁰⁵Tl | | | | | | | | | | | | | | | | | | | | | | | | | | | |
| Isotope_092_u_231_u | Unstable | ²³¹U | Fermion | 92 | p | 139 | n | 5/2 | 1 | 231.036'293'704'0 | u | ~ 0 | % | ~ 0 | 31.614'706'000'0 | MeV | 7.620'923'000'0 | MeV | - | | - | | 1.14E-2 | year | 360.288 | kilo-seconds ( x³ ) | 100.000'000 | % | ϵ | 381.650 | keV | ²³¹Pa | ²³¹U > [ 100 % , ϵ , 381.65 keV ] > ²³¹Pa | | | α | 5,576.280 | keV | ²²⁷Th | ²³¹U > [ , α , 5,576.28 keV ] > ²²⁷Th | | | | | | | | | | | | | | | | | | | | | | | | | | | | | 100.280'325 | % | ²⁰⁷Pb | 0.000'000 | % | ²⁰⁵Pb | 0.000'000 | % | ²⁰⁸Pb | | | | | | | | | | | | | | | | | | | | | | | | | | | |
| Isotope_092_u_232_u | Unstable | ²³²U | Boson | 92 | p | 140 | n | 0 | 1 | 232.037'156'152'0 | u | ~ 0 | % | ~ 0 | 33.807'368'000'0 | MeV | 7.613'381'000'0 | MeV | - | | - | | 6.88E+1 | years | 2.171 | giga-seconds ( x⁹ ) | 100.000'000 | % | α | 5,413.630 | keV | ²²⁸Th | ²³²U > [ 100 % , α , 5,413.63 keV ] > ²²⁸Th | | | ²⁴Ne | ? | keV | ²⁰⁸Pb | ²³²U > [ , ²⁴Ne , ? keV ] > ²⁰⁸Pb | 0.000'000 | % | ²⁸Mg | ? | keV | ²⁰⁴Hg | ²³²U > [ 0.000000000005 % , ²⁸Mg , ? keV ] > ²⁰⁴Hg | 0.000'000 | % | SF | ? | keV | | | | | | | | | | | | | | | | | 100.004'000 | % | ²⁰⁸Pb | 0.000'000 | % | ²⁰⁶Pb | ? | % | ²⁰⁰Hg | | | | | | | | | | | | | | | | | | | | | | | | | | | |
| Isotope_092_u_233_u | Unstable | ²³³U | Fermion | 92 | p | 141 | n | 5/2 | 1 | 233.039'635'207'0 | u | ~ 0 | % | ~ 0 | 34.610'734'000'0 | MeV | 7.611'892'000'0 | MeV | 0.590'000'000'0 | nm | - | | 1.59E+5 | years | 5.027 | tera-seconds ( x¹² ) | 100.000'000 | % | α | 4,908.530 | keV | ²²⁹Th | ²³³U > [ 100 % , α , 4,908.53 keV ] > ²²⁹Th | | | SF | ? | keV | V | ²³³U > [ , SF , ? keV ] > V | 0.000'000 | % | ²⁴Ne | ? | keV | ²⁰⁹Pb | ²³³U > [ 0.000000000072 % , ²⁴Ne , ? keV ] > ²⁰⁹Pb | 0.000'000 | % | ²⁸Mg | ? | keV | | | | | | | | | | | | | | | | | 100.012'800 | % | ²⁰⁵Tl | 0.000'000 | % | ²⁰⁷Pb | | | | | | | | | | | | | | | | | | | | | | | | | | | | | | |
| Isotope_092_u_234_u | Unstable | ²³⁴U | Boson | 92 | p | 142 | n | 0 | 1 | 234.040'952'088'0 | u | 0.005'500 | % | 0.012'872'252'4 | 36.919'958'000'0 | MeV | 7.603'953'000'0 | MeV | - | | 3.366'300'000'0 | b | 2.46E+5 | years | 7.752 | tera-seconds ( x¹² ) | 100.000'000 | % | α | 4,857.730 | keV | ²³⁰Th | ²³⁴U > [ 100 % , α , 4,857.73 keV ] > ²³⁰Th | | | SF | ? | keV | V | ²³⁴U > [ , SF , ? keV ] > V | 0.000'000 | % | ²⁸Mg | ? | keV | ²⁰⁶Hg | ²³⁴U > [ 0.000000000014 % , ²⁸Mg , ? keV ] > ²⁰⁶Hg | 0.000'000 | % | | ? | keV | | | | | | | | | | | | | | | | | 100.044'159 | % | ²⁰⁶Pb | 0.000'002 | % | ²⁰⁵Tl | 0.000'000 | % | ²⁰⁸Pb | | | | | | | | | | | | | | | | | | | | | | | | | | | |
| Isotope_092_u_235_u | Unstable | ²³⁵U | Fermion | 92 | p | 143 | n | 7/2 | -1 | 235.043'929'918'0 | u | 0.720'000 | % | 1.692'316'295'4 | 38.146'625'000'0 | MeV | 7.600'708'000'0 | MeV | -0.380'000'000'0 | nm | - | | 7.04E+8 | years | 22.217 | peta-seconds ( x¹⁵ ) | 100.000'000 | % | α | 4,678.260 | keV | ²³¹Th | ²³⁵U > [ 100 % , α , 4,678.26 keV ] > ²³¹Th | | | SF | ? | keV | V | ²³⁵U > [ , SF , ? keV ] > V | 0.000'000 | % | ²⁸Mg | ? | keV | ²⁰⁷Hg | ²³⁵U > [ 0.0000000008 % , ²⁸Mg , ? keV ] > ²⁰⁷Hg | 0.000'000 | % | ²⁵Ne | ? | keV | | | | | | | | | | | | | | | | | 100.276'314 | % | ²⁰⁷Pb | 0.000'000 | % | ²⁰⁵Tl | 0.000'000 | % | ²⁰⁶Pb | ? | % | ¹⁸⁰Hf | | | | | | | | | | | | | | | | | | | | | | | | |
| Isotope_092_u_236_u | Unstable | ²³⁶U | Boson | 92 | p | 144 | n | 0 | 1 | 236.045'568'006'0 | u | ~ 0 | % | ~ 0 | 40.920'456'000'0 | MeV | 7.590'907'000'0 | MeV | - | | 4.550'000'000'0 | b | 2.34E+7 | years | 739.615 | tera-seconds ( x¹² ) | 100.000'000 | % | α | 4,573.100 | keV | ²³²Th | ²³⁶U > [ 100 % , α , 4,573.1 keV ] > ²³²Th | | | SF | ? | keV | V | ²³⁶U > [ , SF , ? keV ] > V | | | | | | | | | | | | | | | | | | | | | | | | | | | | | 100.004'000 | % | ²⁰⁸Pb | 0.000'000 | % | ²⁰⁶Pb | ? | % | ²⁰⁰Hg | 0.000'000 | % | ²⁰⁸Pb | | | | | | | | | | | | | | | | | | | | | | | | |
| Isotope_092_u_237_u | Unstable | ²³⁷U | Fermion | 92 | p | 145 | n | 1/2 | 1 | 237.048'730'184'0 | u | ~ 0 | % | ~ 0 | 42.446'325'000'0 | MeV | 7.586'477'000'0 | MeV | - | | - | | 1.85E-2 | year | 583.027 | kilo-seconds ( x³ ) | 100.000'000 | % | β- | 518.600 | keV | ²³⁷Np | ²³⁷U > [ 100 % , β- , 518.6 keV ] > ²³⁷Np | | | | | | | | | | | | | | | | | | | | | | | | | | | | | | | | | | | | 100.012'800 | % | ²⁰⁵Tl | 0.000'000 | % | ²⁰⁷Pb | | | | | | | | | | | | | | | | | | | | | | | | | | | | | | |
| Isotope_092_u_238_u | Unstable | ²³⁸U | Boson | 92 | p | 146 | n | 0 | 1 | 238.050'788'247'0 | u | 99.274'500 | % | 236.323'729'778'3 | 45.391'875'000'0 | MeV | 7.576'094'000'0 | MeV | - | | - | | 4.47E+9 | years | 141.094 | peta-seconds ( x¹⁵ ) | 100.000'000 | % | α | 4,269.750 | keV | ²³⁴Th | ²³⁸U > [ 100 % , α , 4,269.75 keV ] > ²³⁴Th | | | SF | ? | keV | V | ²³⁸U > [ , SF , ? keV ] > V | 0.000'000 | % | 2β- | 1,144.200 | keV | ²³⁸Pu | ²³⁸U > [ 0.00000000022 % , 2β- , 1,144.2 keV ] > ²³⁸Pu | | | | | | | | | | | | | | | | | | | | | | 100.044'159 | % | ²⁰⁶Pb | 0.000'002 | % | ²⁰⁵Tl | 0.000'000 | % | ²⁰⁸Pb | | | | | | | | | | | | | | | | | | | | | | | | | | | |
| Isotope_092_u_239_u | Unstable | ²³⁹U | Fermion | 92 | p | 147 | n | 5/2 | 1 | 239.054'293'299'0 | u | ~ 0 | % | ~ 0 | 47.308'948'000'0 | MeV | 7.570'120'000'0 | MeV | - | | 13.900'000'000'0 | b | 4.46E-5 | year | 1.407 | kilo-seconds ( x³ ) | 100.000'000 | % | β- | 1,261.500 | keV | ²³⁹Np | ²³⁹U > [ 100 % , β- , 1,261.5 keV ] > ²³⁹Np | | | | | | | | | | | | | | | | | | | | | | | | | | | | | | | | | | | | 100.276'314 | % | ²⁰⁷Pb | 0.000'000 | % | ²⁰⁵Tl | 0.000'000 | % | ²⁰⁶Pb | 0.000'000 | % | ¹⁶⁰Dy | 0.000'000 | % | ¹⁴⁰Ce | ? | % | ¹⁷²Yb | ? | % | ¹⁷⁶Hf | ? | % | ¹⁵²Sm | ? | % | ¹⁸⁰Hf | ? | % | ¹⁵⁶Gd | ? | % | ¹⁶⁸Er | ? | % | ¹⁶⁴Dy |
| Isotope_092_u_240_u | Unstable | ²⁴⁰U | Boson | 92 | p | 148 | n | 0 | 1 | 240.056'591'988'0 | u | ~ 0 | % | ~ 0 | 50.573'883'000'0 | MeV | 7.558'557'000'0 | MeV | - | | - | | 1.61E-3 | year | 50.796 | kilo-seconds ( x³ ) | 100.000'000 | % | β- | 400.400 | keV | ²⁴⁰Np | ²⁴⁰U > [ 100 % , β- , 400.4 keV ] > ²⁴⁰Np | | | α | 3,837.000 | keV | ²³⁶Th | ²⁴⁰U > [ , α , 3,837.0 keV ] > ²³⁶Th | | | | | | | | | | | | | | | | | | | | | | | | | | | | | 100.004'000 | % | ²⁰⁸Pb | 0.000'000 | % | ²⁰⁶Pb | ? | % | ²⁰⁰Hg | 0.000'000 | % | ²⁰⁸Pb | | | | | | | | | | | | | | | | | | | | | | | | |
| Isotope_092_u_241_u | Unstable | ²⁴¹U | Fermion | 92 | p | 149 | n | 7/2 | 1 | 241.060'330'000'0 | u | ~ 0 | % | ~ 0 | 52.715'098'000'0 | MeV | 7.551'771'000'0 | MeV | - | | - | | 1.58E-10 | year | 5.000 | milli-seconds ( x⁻³ ) | ? | % | β- | 1,935.000 | keV | ²⁴¹Np | ²⁴¹U > [ ? % , β- , 1,935.0 keV ] > ²⁴¹Np | | | | | | | | | | | | | | | | | | | | | | | | | | | | | | | | | | | | ? | % | ²⁰⁵Tl | ? | % | ²⁰⁷Pb | | | | | | | | | | | | | | | | | | | | | | | | | | | | | | |
| Isotope_092_u_242_u | Unstable | ²⁴²U | Boson | 92 | p | 150 | n | 0 | 1 | 242.062'931'000'0 | u | ~ 0 | % | ~ 0 | 56.197'000'000'0 | MeV | 7.539'000'000'0 | MeV | - | | - | | 3.20E-5 | year | 1.010 | kilo-seconds ( x³ ) | 100.000'000 | % | β- | 1,202.000 | keV | ²⁴²Np | ²⁴²U > [ 100 % , β- , 1,202.0 keV ] > ²⁴²Np | | | | | | | | | | | | | | | | | | | | | | | | | | | | | | | | | | | | 100.044'159 | % | ²⁰⁶Pb | 0.000'002 | % | ²⁰⁵Tl | 0.000'000 | % | ²⁰⁸Pb | | | | | | | | | | | | | | | | | | | | | | | | | | | |
---