HYDROGEN TO OGANESSON
ATOMIC ARCHITECTURE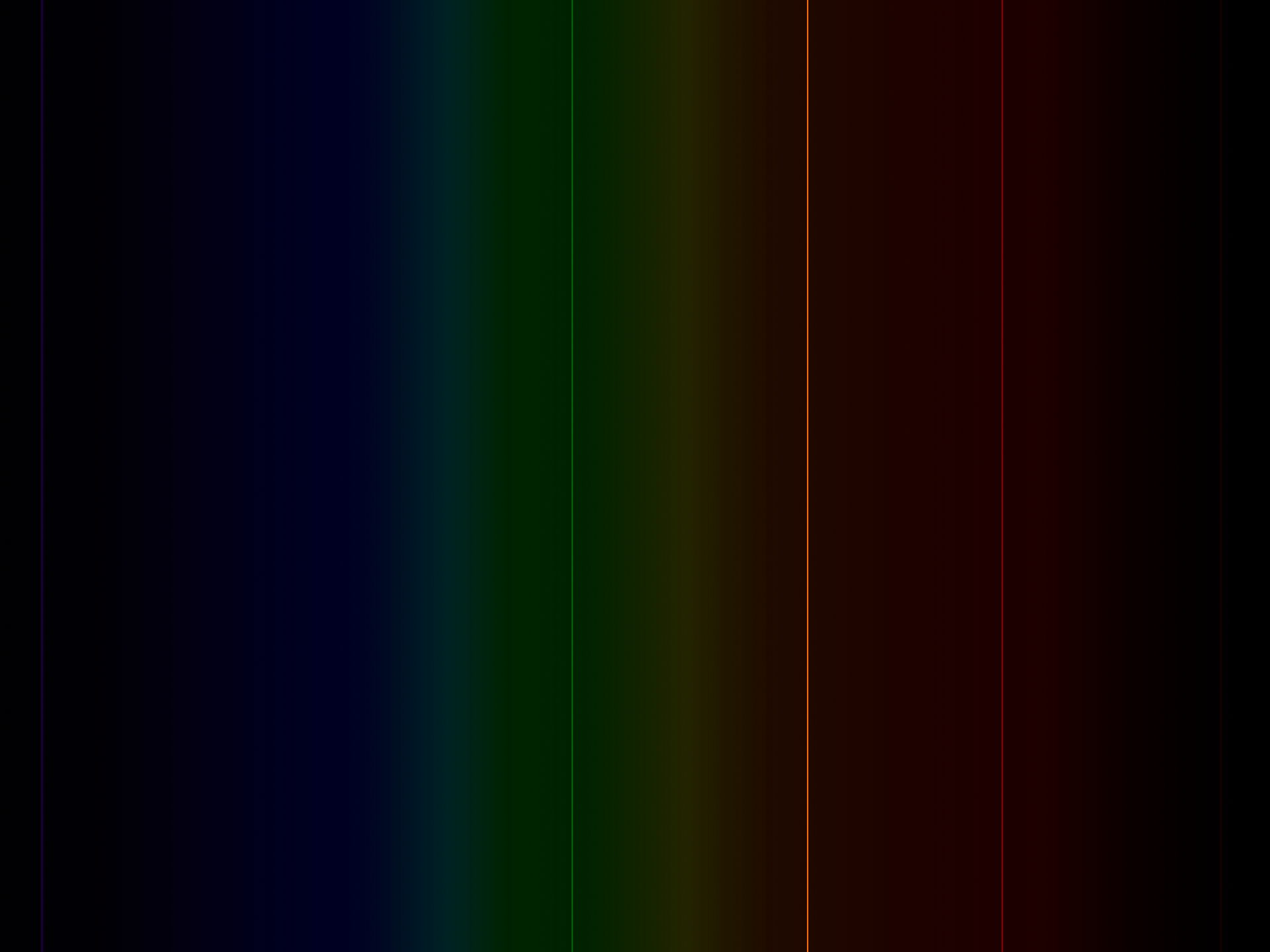 Spectrograph

Elemental Tile

Astatine from Bismuth
···
OVERVIEW
Astatine
At (85)
ˈæstətiːn
PHONETICS
---
IDENTIFICATION
Astatine occurs on Earth as the decay product of various heavier elements. All of its isotopes are short-lived with the most stable being astatine-210, with a half-life of 8.1 hours. Elemental astatine has never been viewed as any macroscopic sample would be immediately vaporized by its radioactive heating.
ELEMENT BRIEF
---
1940 by Dale Corson, Kenneth Ross MacKenzie and Emilio Segrè, California, USA.
DISCOVERY
---
Greek 'astatos' meaning 'unstable'.
ETYMOLOGY
---
Astatine
ELEMENT
---
At
SYMBOL
---
85
ATOMIC NUMBER
---
7440-68-8
CAS NUMBER
---
PHYSICAL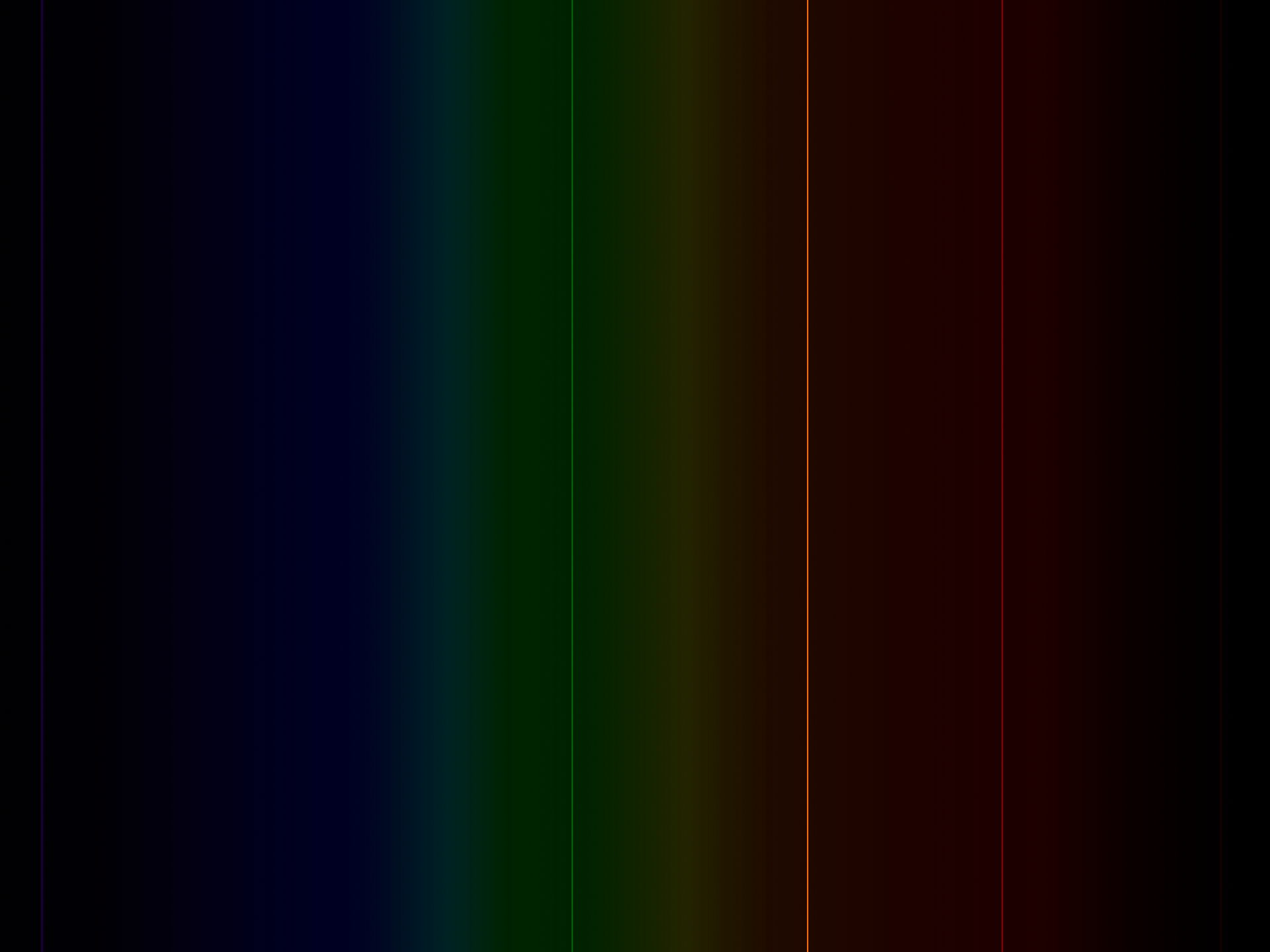 ELEMENTAL SPECTRUM
---
Silver
ELEMENTAL COLOUR
---
-
REFRACTIVE INDEX
---
-
POISSON RATIO
---
33.148 cm³
MOLAR VOLUME
---
-
BRINELL HARDNESS
---
-
MOHS HARDNESS
---
-
VICKERS HARDNESS
---
-
SPEED OF SOUND
---
-
BULK MODULUS
---
-
SHEAR MODULUS
---
-
YOUNG MODULUS
---
ALLOTROPES
NONE
THERMODYNAMIC
575.15 K, 302.00 °C
MELTING POINT
---
-
BOILING POINT
---
-
AUTOMATIC IGNITION
---
-
FLASHPOINT
---
-
CRITICAL TEMPERATURE
---
-
CRITICAL PRESSURE
---
2.000'000 W/(m K)
THERMAL CONDUCTIVITY
---
-
THERMAL EXPANSION
---
-
SPECIFIC HEAT
---
6.000 kJ/mol
HEAT FUSION
---
40.000 kJ/mol
HEAT VAPORISATION
---
-
HEAT COMBUSTION
---
-
CURIE POINT
---
-
NEEL POINT
---
-
ADIABATIC INDEX
---
Solid
PHASE
---
ELECTROMAGNETIC
Conductor
ELECTRICAL TYPE
---
-
CONDUCTIVITY
---
-
RESISTIVITY
---
-
SUPERCONDUCTING POINT
---
-
MAGNETIC TYPE
---
-
MASS SUSCEPTIBILITY
---
-
MOLAR SUSCEPTIBILITY
---
-
VOLUME SUSCEPTIBILITY
---
STRUCTURE
Halogen
CLASSIFICATION
---
210.487'322'3
ATOMIC WEIGHT
---
120 pm
ATOMIC RADIUS
---
147 pm
COVALENT RADIUS SINGLE BOND
---
138 pm
COVALENT RADIUS DOUBLE BOND
---
138 pm
COVALENT RADIUS TRIPLE BOND
---
202 pm
VAN DER WAALS RADIUS
---
[Xe]6s²4f¹⁴5d¹⁰6p⁵
ELECTRON CONFIGURATION
---
Cubic, Primitive
CRYSTAL STRUCTURE
---
6.350 g/cm³
DENSITY AS SOLID
---
-
DENSITY AS LIQUID
---
-
DENSITY AS GAS
---
-
SPACE GROUP NAME
---
-
SPACE GROUP NUMBER
---
-
LATTICE ANGLES
---
-
LATTICE CONSTANTS
---
REACTIVITY
7
VALENCE
---
2.2
ELECTRONEGATIVITY
---
233.50 kJ/mol
ELECTRON AFFINITY
---
IONISATION ENERGY
---
ELEMENTAL DISTRIBUTION
-
UNIVERSE
---
-
METEORITES
---
-
SUN
---
-
EARTH CRUST
---
-
OCEANS
---
-
HUMANS
---
ISOTOPES
8.06 hours
HALF LIFE
---
11.67 hours
LIFETIME
---
6p⁵ = 6, 1, 0, -1/2
QUANTUM NUMBERS
---
-
NEUTRON CROSS SECTION
---
-
NEUTRON MASS ABSORPTION
---
STABLE ISOTOPES
NONE
---
UNSTABLE ISOTOPES
---
ISOTOPIC CHAIN
| Isotope | Stability | Symbol | Type | Protons | | Neutrons | | Spin | Parity | Mass | | Abundance | | Mass Measure | Mass Excess | | Binding Energy | | Dipole Moment | | Quadrupole Moment | | Halflife in Years | | Halflife in Seconds | | A01 Decay Probability | | A01 Decay Mode | A01 Decay Energy | | A01 Decay Daughter | A01 Decay Link | A02 Decay Probability | | A02 Decay Mode | A02 Decay Energy | | A02 Decay Daughter | A02 Decay Link | A03 Decay Probability | | A03 Decay Mode | A03 Decay Energy | | A03 Decay Daughter | A03 Decay Link | A04 Decay Probability | | A04 Decay Mode | A04 Decay Energy | | A04 Decay Daughter | A04 Decay Link | A05 Decay Probability | | A05 Decay Mode | A05 Decay Energy | | A05 Decay Daughter | A05 Decay Link | A06 Decay Probability | | A06 Decay Mode | A06 Decay Energy | | A06 Decay Daughter | A06 Decay Link | Y01 Decay Product Yield | | Y01 Decay Product Nuclide | Y02 Decay Product Yield | | Y02 Decay Product Nuclide | Y03 Decay Product Yield | | Y03 Decay Product Nuclide | Y04 Decay Product Yield | | Y04 Decay Product Nuclide | Y05 Decay Product Yield | | Y05 Decay Product Nuclide | Y06 Decay Product Yield | | Y06 Decay Product Nuclide | Y07 Decay Product Yield | | Y07 Decay Product Nuclide | Y08 Decay Product Yield | | Y08 Decay Product Nuclide | Y09 Decay Product Yield | | Y09 Decay Product Nuclide | Y10 Decay Product Yield | | Y10 Decay Product Nuclide | Y11 Decay Product Yield | | Y11 Decay Product Nuclide | Y12 Decay Product Yield | | Y12 Decay Product Nuclide |
| --- | --- | --- | --- | --- | --- | --- | --- | --- | --- | --- | --- | --- | --- | --- | --- | --- | --- | --- | --- | --- | --- | --- | --- | --- | --- | --- | --- | --- | --- | --- | --- | --- | --- | --- | --- | --- | --- | --- | --- | --- | --- | --- | --- | --- | --- | --- | --- | --- | --- | --- | --- | --- | --- | --- | --- | --- | --- | --- | --- | --- | --- | --- | --- | --- | --- | --- | --- | --- | --- | --- | --- | --- | --- | --- | --- | --- | --- | --- | --- | --- | --- | --- | --- | --- | --- | --- | --- | --- | --- | --- | --- | --- | --- | --- | --- | --- | --- | --- | --- | --- | --- | --- | --- | --- |
| Isotope_085_at_193_u | Unstable | ¹⁹³At | Boson | 85 | p | 108 | n | 9/2 | -1 | 192.999'843'112'0 | u | ~ 0 | % | ~ 0 | 15.465'000'000'0 | MeV | 7.702'000'000'0 | MeV | - | | - | | 1.27E-9 | year | 40.000 | milli-seconds ( x⁻³ ) | 100.000'000 | % | α | 7,490.000 | keV | ¹⁸⁹Bi | ¹⁹³At > [ 100 % , α , 7,490.0 keV ] > ¹⁸⁹Bi | | | | | | | | | | | | | | | | | | | | | | | | | | | | | | | | | | | | 49.500'000 | % | ¹⁸⁹Os | 0.188'030 | % | ¹⁸⁵Re | 0.012'498 | % | ¹⁸¹Ta | | | | | | | | | | | | | | | | | | | | | | | | | | | |
| Isotope_085_at_194_u | Unstable | ¹⁹⁴At | Fermion | 85 | p | 109 | n | 3 | 1 | 193.998'725'085'0 | u | ~ 0 | % | ~ 0 | -0.146'140'000'0 | MeV | 7.727'518'000'0 | MeV | - | | - | | 1.27E-9 | year | 40.000 | milli-seconds ( x⁻³ ) | 100.000'000 | % | α | 7,290.500 | keV | ¹⁹⁰Bi | ¹⁹⁴At > [ 100 % , α , 7,290.5 keV ] > ¹⁹⁰Bi | | | β+ | 8,795.000 | keV | ¹⁹⁴Po | ¹⁹⁴At > [ , β+ , 8,795.0 keV ] > ¹⁹⁴Po | | | | | | | | | | | | | | | | | | | | | | | | | | | | | ? | % | ¹⁹⁴Pt | ? | % | ¹⁷⁸Hf | ? | % | ¹⁹⁰Os | 0.000'009 | % | ¹⁷⁷Hf | ? | % | ¹⁷³Yb | | | | | | | | | | | | | | | | | | | | | |
| Isotope_085_at_195_u | Unstable | ¹⁹⁵At | Boson | 85 | p | 110 | n | 1/2 | 1 | 194.996'268'098'0 | u | ~ 0 | % | ~ 0 | -1.187'575'000'0 | MeV | 7.734'658'000'0 | MeV | - | | - | | 1.04E-8 | year | 328.000 | milli-seconds ( x⁻³ ) | 100.000'000 | % | α | 7,338.000 | keV | ¹⁹¹Bi | ¹⁹⁵At > [ 100 % , α , 7,338.0 keV ] > ¹⁹¹Bi | | | β+ | 6,576.300 | keV | ¹⁹⁵Po | ¹⁹⁵At > [ , β+ , 6,576.3 keV ] > ¹⁹⁵Po | | | | | | | | | | | | | | | | | | | | | | | | | | | | | 60.002'500 | % | ¹⁸⁷Os | 0.000'001 | % | ¹⁷⁹Hf | ? | % | ¹⁹⁵Pt | | | | | | | | | | | | | | | | | | | | | | | | | | | |
| Isotope_085_at_196_u | Unstable | ¹⁹⁶At | Fermion | 85 | p | 111 | n | 3 | 1 | 195.995'788'077'0 | u | ~ 0 | % | ~ 0 | -3.476'244'000'0 | MeV | 7.748'121'000'0 | MeV | - | | - | | 8.02E-9 | year | 253.000 | milli-seconds ( x⁻³ ) | 96.000'000 | % | α | 7,197.500 | keV | ¹⁹²Bi | ¹⁹⁶At > [ 96 % , α , 7,197.5 keV ] > ¹⁹²Bi | | | β+ | 8,528.900 | keV | ¹⁹⁶Po | ¹⁹⁶At > [ , β+ , 8,528.9 keV ] > ¹⁹⁶Po | | | | | | | | | | | | | | | | | | | | | | | | | | | | | 88.240'003 | % | ¹⁹²Pt | 11.525'210 | % | ¹⁸⁸Os | ? | % | ¹⁹⁶Pt | ? | % | ¹⁹¹Ir | | | | | | | | | | | | | | | | | | | | | | | | |
| Isotope_085_at_197_u | Unstable | ¹⁹⁷At | Boson | 85 | p | 112 | n | 9/2 | -1 | 196.993'189'215'0 | u | ~ 0 | % | ~ 0 | -3.923'380'000'0 | MeV | 7.752'051'000'0 | MeV | - | | - | | 1.11E-8 | year | 350.000 | milli-seconds ( x⁻³ ) | 96.000'000 | % | α | 7,103.800 | keV | ¹⁹³Bi | ¹⁹⁷At > [ 96 % , α , 7,103.8 keV ] > ¹⁹³Bi | | | β+ | 5,991.600 | keV | ¹⁹⁷Po | ¹⁹⁷At > [ , β+ , 5,991.6 keV ] > ¹⁹⁷Po | | | | | | | | | | | | | | | | | | | | | | | | | | | | | 3.360'000 | % | ¹⁸⁹Os | 2.240'000 | % | ¹⁹⁷Au | 0.000'002 | % | ¹⁹³Ir | ? | % | ¹⁸⁰Hf | ? | % | ¹⁷⁶Hf | | | | | | | | | | | | | | | | | | | | | |
| Isotope_085_at_198_u | Unstable | ¹⁹⁸At | Fermion | 85 | p | 113 | n | 3 | 1 | 197.992'837'202'0 | u | ~ 0 | % | ~ 0 | -6.344'205'000'0 | MeV | 7.765'960'000'0 | MeV | - | | - | | 1.33E-7 | year | 4.200 | seconds ( x⁰ ) | 94.000'000 | % | α | 6,893.040 | keV | ¹⁹⁴Bi | ¹⁹⁸At > [ 94 % , α , 6,893.04 keV ] > ¹⁹⁴Bi | | | β+ | 7,779.100 | keV | ¹⁹⁸Po | ¹⁹⁸At > [ , β+ , 7,779.1 keV ] > ¹⁹⁸Po | | | | | | | | | | | | | | | | | | | | | | | | | | | | | 94.000'000 | % | ¹⁹⁴Pt | ? | % | ¹⁸⁹Hg | ? | % | ¹⁹⁰Os | 0.000'002 | % | ¹⁸⁵Re | 0.000'000 | % | ¹⁸¹Ta | | | | | | | | | | | | | | | | | | | | | |
| Isotope_085_at_199_u | Unstable | ¹⁹⁹At | Boson | 85 | p | 114 | n | 9/2 | -1 | 198.990'532'254'0 | u | ~ 0 | % | ~ 0 | -6.672'103'000'0 | MeV | 7.769'159'000'0 | MeV | - | | - | | 2.28E-7 | year | 7.200 | seconds ( x⁰ ) | 89.000'000 | % | α | 6,779.700 | keV | ¹⁸⁵Bi | ¹⁹⁹At > [ 89 % , α , 6,779.7 keV ] > ¹⁸⁵Bi | | | β+ | 5,373.600 | keV | ¹⁹⁹Po | ¹⁹⁹At > [ , β+ , 5,373.6 keV ] > ¹⁹⁹Po | | | | | | | | | | | | | | | | | | | | | | | | | | | | | 89.000'000 | % | ¹⁹⁵Pt | ? | % | ¹⁸⁷Os | ? | % | ¹⁹⁹Hg | ? | % | ¹⁷⁸Hf | | | | | | | | | | | | | | | | | | | | | | | | |
| Isotope_085_at_200_u | Unstable | ²⁰⁰At | Fermion | 85 | p | 115 | n | 3 | 1 | 199.990'351'264'0 | u | ~ 0 | % | ~ 0 | -8.819'148'000'0 | MeV | 7.781'466'000'0 | MeV | - | | - | | 1.37E-6 | year | 43.200 | seconds ( x⁰ ) | 57.000'000 | % | α | 6,596.380 | keV | ¹⁸⁶Bi | ²⁰⁰At > [ 57 % , α , 6,596.38 keV ] > ¹⁸⁶Bi | | | β+ | 6,944.600 | keV | ²⁰⁰Po | ²⁰⁰At > [ , β+ , 6,944.6 keV ] > ²⁰⁰Po | | | | | | | | | | | | | | | | | | | | | | | | | | | | | 38.227'000 | % | ²⁰⁰Hg | 0.000'674 | % | ¹⁹²Pt | 0.000'000 | % | ¹⁸⁸Os | ? | % | ¹⁹¹Ir | | | | | | | | | | | | | | | | | | | | | | | | |
| Isotope_085_at_201_u | Unstable | ²⁰¹At | Boson | 85 | p | 116 | n | 9/2 | -1 | 200.988'416'999'0 | u | ~ 0 | % | ~ 0 | -8.987'739'000'0 | MeV | -8.987'739'000'0 | MeV | - | | - | | 2.70E-6 | year | 85.200 | seconds ( x⁰ ) | 71.000'000 | % | α | 6,473.220 | keV | ¹⁹⁷Bi | ²⁰¹At > [ 71 % , α , 6,473.22 keV ] > ¹⁹⁷Bi | | | β+ | 4,713.200 | keV | ²⁰¹Po | ²⁰¹At > [ , β+ , 4,713.2 keV ] > ²⁰¹Po | | | | | | | | | | | | | | | | | | | | | | | | | | | | | 71.464'029 | % | ¹⁹⁷Au | 28.536'000 | % | ²⁰¹Hg | 0.000'071 | % | ¹⁹³Ir | ? | % | ¹⁹⁶Pt | ? | % | ¹⁸⁰Hf | ? | % | ¹⁷⁶Hf | | | | | | | | | | | | | | | | | | |
| Isotope_085_at_202_u | Unstable | ²⁰²At | Fermion | 85 | p | 117 | n | ? | 1 | 201.988'630'236'0 | u | ~ 0 | % | ~ 0 | -10.789'496'000'0 | MeV | 7.794'153'000'0 | MeV | - | | - | | 5.83E-6 | year | 184.020 | seconds ( x⁰ ) | 82.000'000 | % | β+ | 6,311.200 | keV | ²⁰²Po | ²⁰²At > [ 82 % , β+ , 6,311.2 keV ] > ²⁰²Po | | | α | 6,353.700 | keV | ¹⁹⁸Bi | ²⁰²At > [ , α , 6,353.7 keV ] > ¹⁹⁸Bi | | | | | | | | | | | | | | | | | | | | | | | | | | | | | 80.425'600 | % | ²⁰²Hg | 20.378'664 | % | ¹⁹⁸Hg | | | | 0.000'000 | % | ¹⁸⁹Os | | | | | | | | | | | | | | | | | | | | | | | | |
| Isotope_085_at_203_u | Unstable | ²⁰³At | Boson | 85 | p | 118 | n | 9/2 | -1 | 202.986'941'984'0 | u | ~ 0 | % | ~ 0 | -10.590'867'000'0 | MeV | 7.794'542'000'0 | MeV | - | | - | | 1.39E-5 | year | 439.980 | seconds ( x⁰ ) | 69.000'000 | % | β+ | 4,121.400 | keV | ²⁰³Po | ²⁰³At > [ 69 % , β+ , 4,121.4 keV ] > ²⁰³Po | | | α | 6,210.050 | keV | ¹⁹⁹Bi | ²⁰³At > [ , α , 6,210.05 keV ] > ¹⁹⁹Bi | | | | | | | | | | | | | | | | | | | | | | | | | | | | | 69.000'000 | % | ²⁰³Tl | 31.075'907 | % | ¹⁹⁹Hg | | | | | | | | | | | | | | | | | | | | | | | | | | | | | | |
| Isotope_085_at_204_u | Unstable | ²⁰⁴At | Fermion | 85 | p | 119 | n | 7 | 1 | 203.987'251'326'0 | u | ~ 0 | % | ~ 0 | -12.163'464'000'0 | MeV | 7.804'7.804'7.804'7.804 | MeV | - | | - | | 1.74E-5 | year | 550.020 | seconds ( x⁰ ) | 96.200'000 | % | β+ | 5,436.000 | keV | ²⁰⁴Po | ²⁰⁴At > [ 96.2 % , β+ , 5,436.0 keV ] > ²⁰⁴Po | | | α | 6,069.840 | keV | ²⁰⁰Bi | ²⁰⁴At > [ , α , 6,069.84 keV ] > ²⁰⁰Bi | | | | | | | | | | | | | | | | | | | | | | | | | | | | | 4.434'290 | % | ²⁰⁰Hg | | | | | | | | | | | | | | | | | | | | | | | | | | | | | | | | | |
| Isotope_085_at_205_u | Unstable | ²⁰⁵At | Boson | 85 | p | 120 | n | 9/2 | -1 | 204.986'074'483'0 | u | ~ 0 | % | ~ 0 | -11.875'313'000'0 | MeV | 7.803'552'000'0 | MeV | - | | - | | 4.98E-5 | year | 1.570 | kilo-seconds ( x³ ) | 90.000'000 | % | β+ | 3,515.300 | keV | ²⁰⁵Po | ²⁰⁵At > [ 90 % , β+ , 3,515.3 keV ] > ²⁰⁵Po | | | α | 6,019.490 | keV | ²⁰¹Bi | ²⁰⁵At > [ , α , 6,019.49 keV ] > ²⁰¹Bi | | | | | | | | | | | | | | | | | | | | | | | | | | | | | 90.000'000 | % | ²⁰⁵Tl | 10.036'000 | % | ²⁰¹Hg | 0.000'010 | % | ¹⁹⁷Au | | | | | | | | | | | | | | | | | | | | | | | | | | | |
| Isotope_085_at_206_u | Unstable | ²⁰⁶At | Fermion | 85 | p | 121 | n | 5 | 1 | 205.986'667'036'0 | u | ~ 0 | % | ~ 0 | -12.971'536'000'0 | MeV | 7.810'205'000'0 | MeV | - | | - | | 5.83E-5 | year | 1.840 | kilo-seconds ( x³ ) | 99.110'000 | % | β+ | 4,740.000 | keV | ²⁰⁶Po | ²⁰⁶At > [ 99.11 % , β+ , 4,740.0 keV ] > ²⁰⁶Po | | | α | 5,888.400 | keV | ²⁰²Bi | ²⁰⁶At > [ , α , 5,888.4 keV ] > ²⁰²Bi | | | | | | | | | | | | | | | | | | | | | | | | | | | | | 93.708'505 | % | ²⁰⁶Pb | 6.291'495 | % | ²⁰²Hg | 0.062'915 | % | ¹⁹⁸Hg | | | | | | | | | | | | | | | | | | | | | | | | | | | |
| Isotope_085_at_207_u | Unstable | ²⁰⁷At | Boson | 85 | p | 122 | n | 9/2 | -1 | 206.985'783'502'0 | u | ~ 0 | % | ~ 0 | -12.419'576'000'0 | MeV | 7.808'793'000'0 | MeV | - | | - | | 2.06E-4 | year | 6.516 | kilo-seconds ( x³ ) | 91.400'000 | % | β+ | 2,881.100 | keV | ²⁰⁷Po | ²⁰⁷At > [ 91.4 % , β+ , 2,881.1 keV ] > ²⁰⁷Po | | | α | 5,872.370 | keV | ²⁰³Bi | ²⁰⁷At > [ , α , 5,872.37 keV ] > ²⁰³Bi | | | | | | | | | | | | | | | | | | | | | | | | | | | | | 91.400'000 | % | ²⁰⁷Pb | 8.619'194 | % | ²⁰³Tl | 0.000'001 | % | ¹⁹⁹Hg | | | | | | | | | | | | | | | | | | | | | | | | | | | |
| Isotope_085_at_208_u | Unstable | ²⁰⁸At | Fermion | 85 | p | 123 | n | 6 | 1 | 207.986'589'977'0 | u | ~ 0 | % | ~ 0 | -13.242'582'000'0 | MeV | 7.814'037'000'0 | MeV | - | | - | | 1.86E-4 | year | 5.870 | kilo-seconds ( x³ ) | 99.450'000 | % | β+ | 3,956.000 | keV | ²⁰⁸Po | ²⁰⁸At > [ 99.45 % , β+ , 3,956.0 keV ] > ²⁰⁸Po | | | α | 5,751.030 | keV | ²⁰⁴Bi | ²⁰⁸At > [ , α , 5,751.03 keV ] > ²⁰⁴Bi | | | | | | | | | | | | | | | | | | | | | | | | | | | | | 0.002'218 | % | ²⁰⁸Pb | ? | % | ²⁰⁰Hg | | | | | | | | | | | | | | | | | | | | | | | | | | | | | | |
| Isotope_085_at_209_u | Unstable | ²⁰⁹At | Boson | 85 | p | 124 | n | 9/2 | -1 | 208.986'173'143'0 | u | ~ 0 | % | ~ 0 | -12.491'356'000'0 | MeV | 7.811'663'000'0 | MeV | - | | - | | 6.18E-4 | year | 19.501 | kilo-seconds ( x³ ) | 95.900'000 | % | β+ | 2,464.110 | keV | ²⁰⁹Po | ²⁰⁹At > [ 95.9 % , β+ , 2,464.11 keV ] > ²⁰⁹Po | | | α | 5,757.120 | keV | ²⁰⁵Bi | ²⁰⁹At > [ , α , 5,757.12 keV ] > ²⁰⁵Bi | | | | | | | | | | | | | | | | | | | | | | | | | | | | | 100.460'320 | % | ²⁰⁵Tl | | | | | | | | | | | | | | | | | | | | | | | | | | | | | | | | | |
| Isotope_085_at_210_u | Unstable | ²¹⁰At | Fermion | 85 | p | 125 | n | 5 | 1 | 209.987'147'710'0 | u | ~ 0 | % | ~ 0 | -12.879'634'000'0 | MeV | 7.814'763'000'0 | MeV | - | | - | | 9.19E-4 | year | 29.016 | kilo-seconds ( x³ ) | 100.000'000 | % | β+ | 2,959.040 | keV | ²¹⁰Po | ²¹⁰At > [ 100 % , β+ , 2,959.04 keV ] > ²¹⁰Po | | | α | 5,631.190 | keV | ²⁰⁶Bi | ²¹⁰At > [ , α , 5,631.19 keV ] > ²⁰⁶Bi | | | | | | | | | | | | | | | | | | | | | | | | | | | | | 100.175'000 | % | ²⁰⁶Pb | | | | | | | | | | | | | | | | | | | | | | | | | | | | | | | | | |
| Isotope_085_at_211_u | Unstable | ²¹¹At | Boson | 85 | p | 126 | n | 9/2 | -1 | 210.987'496'271'0 | u | ~ 0 | % | ~ 0 | -11.971'830'000'0 | MeV | 7.811'662'000'0 | MeV | - | | - | | 8.23E-4 | year | 25.970 | kilo-seconds ( x³ ) | 58.200'000 | % | ϵ | 785.360 | keV | ²¹¹Po | ²¹¹At > [ 58.2 % , ϵ , 785.36 keV ] > ²¹¹Po | | | α | 5,982.370 | keV | ²⁰⁷Bi | ²¹¹At > [ , α , 5,982.37 keV ] > ²⁰⁷Bi | | | | | | | | | | | | | | | | | | | | | | | | | | | | | 100.000'000 | % | ²⁰⁷Pb | | | | | | | | | | | | | | | | | | | | | | | | | | | | | | | | | |
| Isotope_085_at_212_u | Unstable | ²¹²At | Fermion | 85 | p | 127 | n | 1 | -1 | 211.990'744'771'0 | u | ~ 0 | % | ~ 0 | -11.647'148'000'0 | MeV | 7.811'354'000'0 | MeV | - | | - | | 9.95E-11 | year | 3.140 | milli-seconds ( x⁻³ ) | 100.000'000 | % | α | 7,823.920 | keV | ²⁰⁸Bi | ²¹²At > [ 100 % , α , 7,823.92 keV ] > ²⁰⁸Bi | | | β+ | 726.030 | keV | ²¹²Po | ²¹²At > [ , β+ , 726.03 keV ] > ²¹²Po | 0.000'002 | % | β- | 38.420 | keV | ²¹²Rn | ²¹²At > [ 0.000002 % , β- , 38.42 keV ] > ²¹²Rn | | | | | | | | | | | | | | | | | | | | | | 100.030'000 | % | ²⁰⁸Pb | ? | % | ²⁰⁰Hg | | | | | | | | | | | | | | | | | | | | | | | | | | | | | | |
| Isotope_085_at_213_u | Unstable | ²¹³At | Boson | 85 | p | 128 | n | 9/2 | -1 | 212.992'936'646'0 | u | ~ 0 | % | ~ 0 | -8.621'190'000'0 | MeV | 7.798'306'000'0 | MeV | - | | - | | 3.96E-15 | year | 125.000 | nano-seconds ( x⁻⁹ ) | 100.000'000 | % | α | 9,254.070 | keV | ²⁰⁹Bi | ²¹³At > [ 100 % , α , 9,254.07 keV ] > ²⁰⁹Bi | | | | | | | | | | | | | | | | | | | | | | | | | | | | | | | | | | | | 100.000'000 | % | ²⁰⁵Tl | | | | | | | | | | | | | | | | | | | | | | | | | | | | | | | | | |
| Isotope_085_at_214_u | Unstable | ²¹⁴At | Fermion | 85 | p | 129 | n | 1 | -1 | 213.996'371'733'0 | u | ~ 0 | % | ~ 0 | -6.579'472'000'0 | MeV | 7.790'003'000'0 | MeV | - | | - | | 1.77E-14 | year | 558.000 | nano-seconds ( x⁻⁹ ) | 100.000'000 | % | α | 8,987.150 | keV | ²¹⁰Bi | ²¹⁴At > [ 100 % , α , 8,987.15 keV ] > ²¹⁰Bi | | | | | | | | | | | | | | | | | | | | | | | | | | | | | | | | | | | | 100.000'132 | % | ²⁰⁶Pb | | | | | | | | | | | | | | | | | | | | | | | | | | | | | | | | | |
| Isotope_085_at_215_u | Unstable | ²¹⁵At | Boson | 85 | p | 130 | n | 9/2 | -1 | 214.998'652'570'0 | u | ~ 0 | % | ~ 0 | -3.379'708'000'0 | MeV | 7.776'365'000'0 | MeV | - | | - | | 3.17E-12 | year | 100.000 | micro-seconds ( x⁻⁶ ) | 100.000'000 | % | α | 8,178.330 | keV | ²¹¹Bi | ²¹⁵At > [ 100 % , α , 8,178.33 keV ] > ²¹¹Bi | | | | | | | | | | | | | | | | | | | | | | | | | | | | | | | | | | | | 100.276'000 | % | ²⁰⁷Pb | | | | | | | | | | | | | | | | | | | | | | | | | | | | | | | | | |
| Isotope_085_at_216_u | Unstable | ²¹⁶At | Fermion | 85 | p | 131 | n | 1 | -1 | 216.002'423'257'0 | u | ~ 0 | % | ~ 0 | -1.255'123'000'0 | MeV | 7.767'855'000'0 | MeV | - | | - | | 9.51E-12 | year | 300.000 | micro-seconds ( x⁻⁶ ) | 100.000'000 | % | α | 7,949.630 | keV | ²¹²Bi | ²¹⁶At > [ 100 % , α , 7,949.63 keV ] > ²¹²Bi | | | β- | 2,001.680 | keV | ²¹⁶Rn | ²¹⁶At > [ , β- , 2,001.68 keV ] > ²¹⁶Rn | 0.000'000 | % | ϵ | 473.410 | keV | ²¹⁶Po | ²¹⁶At > [ 0.0000003 % , ϵ , 473.41 keV ] > ²¹⁶Po | | | | | | | | | | | | | | | | | | | | | | 100.010'000 | % | ²⁰⁸Pb | | | | | | | | | | | | | | | | | | | | | | | | | | | | | | | | | |
| Isotope_085_at_217_u | Unstable | ²¹⁷At | Boson | 85 | p | 132 | n | 9/2 | -1 | 217.004'718'822'0 | u | ~ 0 | % | ~ 0 | 2.257'250'000'0 | MeV | 7.752'999'000'0 | MeV | - | | - | | 1.02E-9 | year | 32.300 | milli-seconds ( x⁻³ ) | 100.000'000 | % | α | 7,201.290 | keV | ²¹³Bi | ²¹⁷At > [ 100 % , α , 7,201.29 keV ] > ²¹³Bi | | | β- | 736.950 | keV | ²¹⁷Rn | ²¹⁷At > [ , β- , 736.95 keV ] > ²¹⁷Rn | | | | | | | | | | | | | | | | | | | | | | | | | | | | | 100.008'000 | % | ²⁰⁵Tl | | | | | | | | | | | | | | | | | | | | | | | | | | | | | | | | | |
| Isotope_085_at_218_u | Unstable | ²¹⁸At | Fermion | 85 | p | 133 | n | 1 | -1 | 218.008'694'336'0 | u | ~ 0 | % | ~ 0 | 4.395'555'000'0 | MeV | 7.744'612'000'0 | MeV | - | | - | | 4.75E-8 | year | 1.500 | seconds ( x⁰ ) | 100.000'000 | % | α | 6,874.000 | keV | ²¹⁴Bi | ²¹⁸At > [ 100 % , α , 6,874.0 keV ] > ²¹⁴Bi | | | β- | 2,881.200 | keV | ²¹⁸Rn | ²¹⁸At > [ , β- , 2,881.2 keV ] > ²¹⁸Rn | | | | | | | | | | | | | | | | | | | | | | | | | | | | | 100.124'134 | % | ²⁰⁶Pb | 0.000'002 | % | ²⁰⁵Tl | | | | | | | | | | | | | | | | | | | | | | | | | | | | | | |
| Isotope_085_at_219_u | Unstable | ²¹⁹At | Boson | 85 | p | 134 | n | 5/2 | -1 | 219.011'161'691'0 | u | ~ 0 | % | ~ 0 | 8.098'722'000'0 | MeV | 7.729'124'000'0 | MeV | - | | - | | 1.77E-6 | year | 55.980 | seconds ( x⁰ ) | 97.000'000 | % | α | 6,323.600 | keV | ²¹⁵Bi | ²¹⁹At > [ 97 % , α , 6,323.6 keV ] > ²¹⁵Bi | | | β- | 1,566.300 | keV | ²¹⁹Rn | ²¹⁹At > [ , β- , 1,566.3 keV ] > ²¹⁹Rn | | | | | | | | | | | | | | | | | | | | | | | | | | | | | 100.276'231 | % | ²⁰⁷Pb | | | | | | | | | | | | | | | | | | | | | | | | | | | | | | | | | |
| Isotope_085_at_220_u | Unstable | ²²⁰At | Fermion | 85 | p | 135 | n | 3 | -1 | 220.015'407'682'0 | u | ~ 0 | % | ~ 0 | 10.397'048'000'0 | MeV | 7.720'191'000'0 | MeV | - | | - | | 7.07E-6 | year | 223.020 | seconds ( x⁰ ) | 92.000'000 | % | β- | 3,738.700 | keV | ²²⁰Rn | ²²⁰At > [ 92 % , β- , 3,738.7 keV ] > ²²⁰Rn | | | α | 6,053.300 | keV | ²¹⁶Bi | ²²⁰At > [ , α , 6,053.3 keV ] > ²¹⁶Bi | | | | | | | | | | | | | | | | | | | | | | | | | | | | | 100.004'000 | % | ²⁰⁸Pb | | | | | | | | | | | | | | | | | | | | | | | | | | | | | | | | | |
| Isotope_085_at_221_u | Unstable | ²²¹At | Boson | 85 | p | 136 | n | 3/2 | -1 | 221.018'050'000'0 | u | ~ 0 | % | ~ 0 | 14.352'164'000'0 | MeV | 7.703'810'000'0 | MeV | - | | - | | 4.44E-6 | year | 139.980 | seconds ( x⁰ ) | 100.000'000 | % | β- | 2,341.000 | keV | ²²¹Rn | ²²¹At > [ 100 % , β- , 2,341.0 keV ] > ²²¹Rn | | | | | | | | | | | | | | | | | | | | | | | | | | | | | | | | | | | | 100.010'072 | % | ²⁰⁵Tl | 0.000'000 | % | ²⁰⁷Pb | | | | | | | | | | | | | | | | | | | | | | | | | | | | | | |
| Isotope_085_at_222_u | Unstable | ²²²At | Fermion | 85 | p | 137 | n | ? | 0 | 222.022'330'000'0 | u | ~ 0 | % | ~ 0 | 16.813'000'000'0 | MeV | 7.694'000'000'0 | MeV | - | | - | | 1.71E-6 | year | 54.000 | seconds ( x⁰ ) | 100.000'000 | % | β- | 4,427.000 | keV | ²²²Rn | ²²²At > [ 100 % , β- , 4,427.0 keV ] > ²²²Rn | | | | | | | | | | | | | | | | | | | | | | | | | | | | | | | | | | | | 100.044'159 | % | ²⁰⁶Pb | 0.000'002 | % | ²⁰⁵Tl | | | | | | | | | | | | | | | | | | | | | | | | | | | | | | |
| Isotope_085_at_223_u | Unstable | ²²³At | Boson | 85 | p | 138 | n | 3/2 | -1 | 223.025'190'000'0 | u | ~ 0 | % | ~ 0 | 20.800'000'000'0 | MeV | 7.678'000'000'0 | MeV | - | | - | | 1.58E-5 | year | 499.800 | seconds ( x⁰ ) | 100.000'000 | % | β- | 3,167.000 | keV | ²²³Rn | ²²³At > [ 100 % , β- , 3,167.0 keV ] > ²²³Rn | | | α | ? | keV | #NAME? | #NAME? | | | | | | | | | | | | | | | | | | | | | | | | | | | | | 100.282'247 | % | ²⁰⁷Pb | 0.000'000 | % | ²⁰⁵Tl | | | | | | | | | | | | | | | | | | | | | | | | | | | | | | |
---