HYDROGEN TO OGANESSON
ATOMIC ARCHITECTURE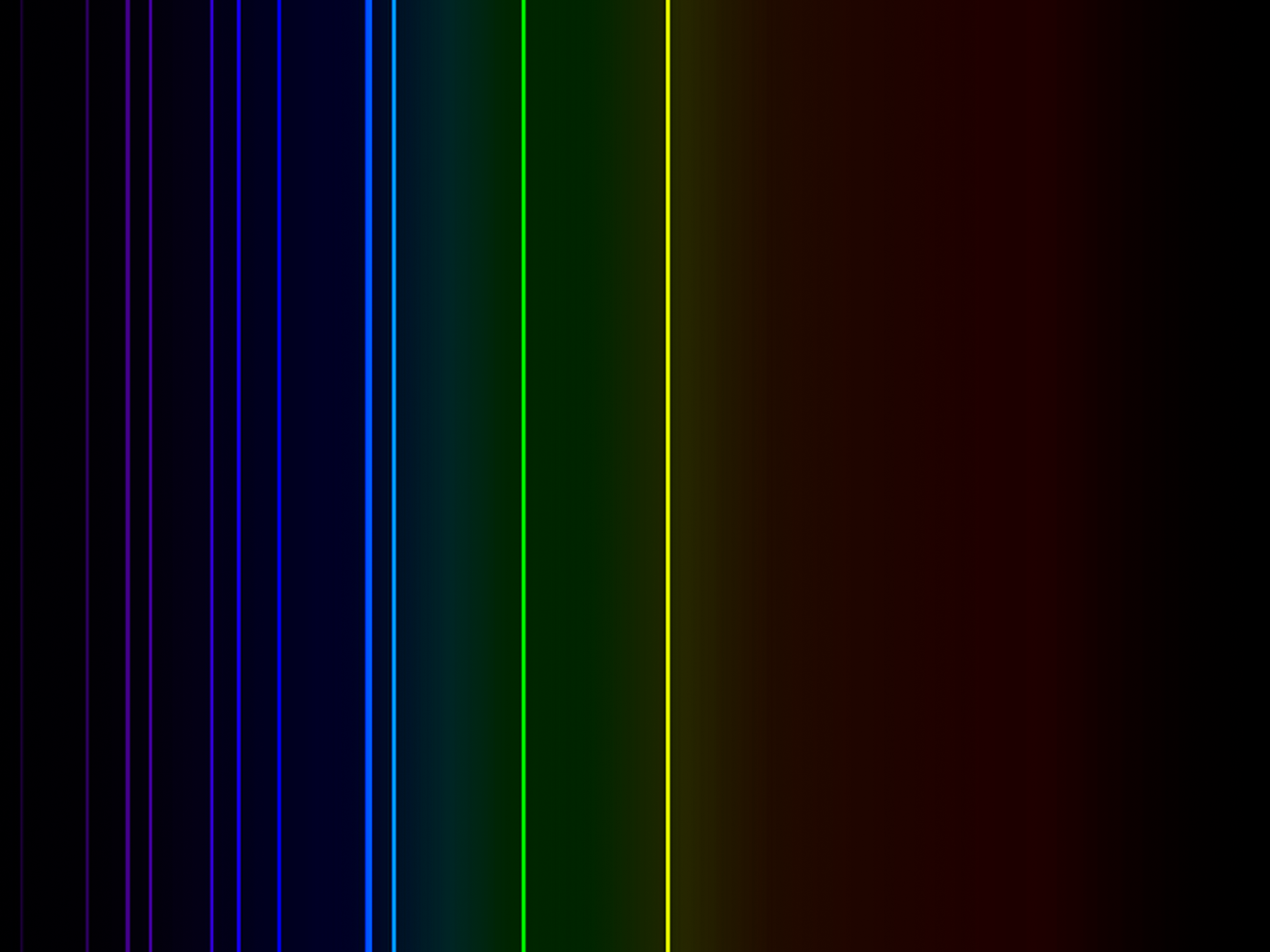 Spectrograph

Elemental Tile

Polonium
···
OVERVIEW
Polonium
Po (84)
pəˈloʊniəm
PHONETICS
---
IDENTIFICATION
Polonium is a rare and highly radioactive element with no stable isotopes, chemically similar to bismuth and tellurium, it occurs in uranium ores with applications including heaters in space probes, antistatic devices, and sources of neutrons and alpha particles.
ELEMENT BRIEF
---
1898 by Marie Curie, France.
DISCOVERY
---
From the name of Poland.
ETYMOLOGY
---
Polonium
ELEMENT
---
Po
SYMBOL
---
84
ATOMIC NUMBER
---
7440-08-6
CAS NUMBER
---
PHYSICAL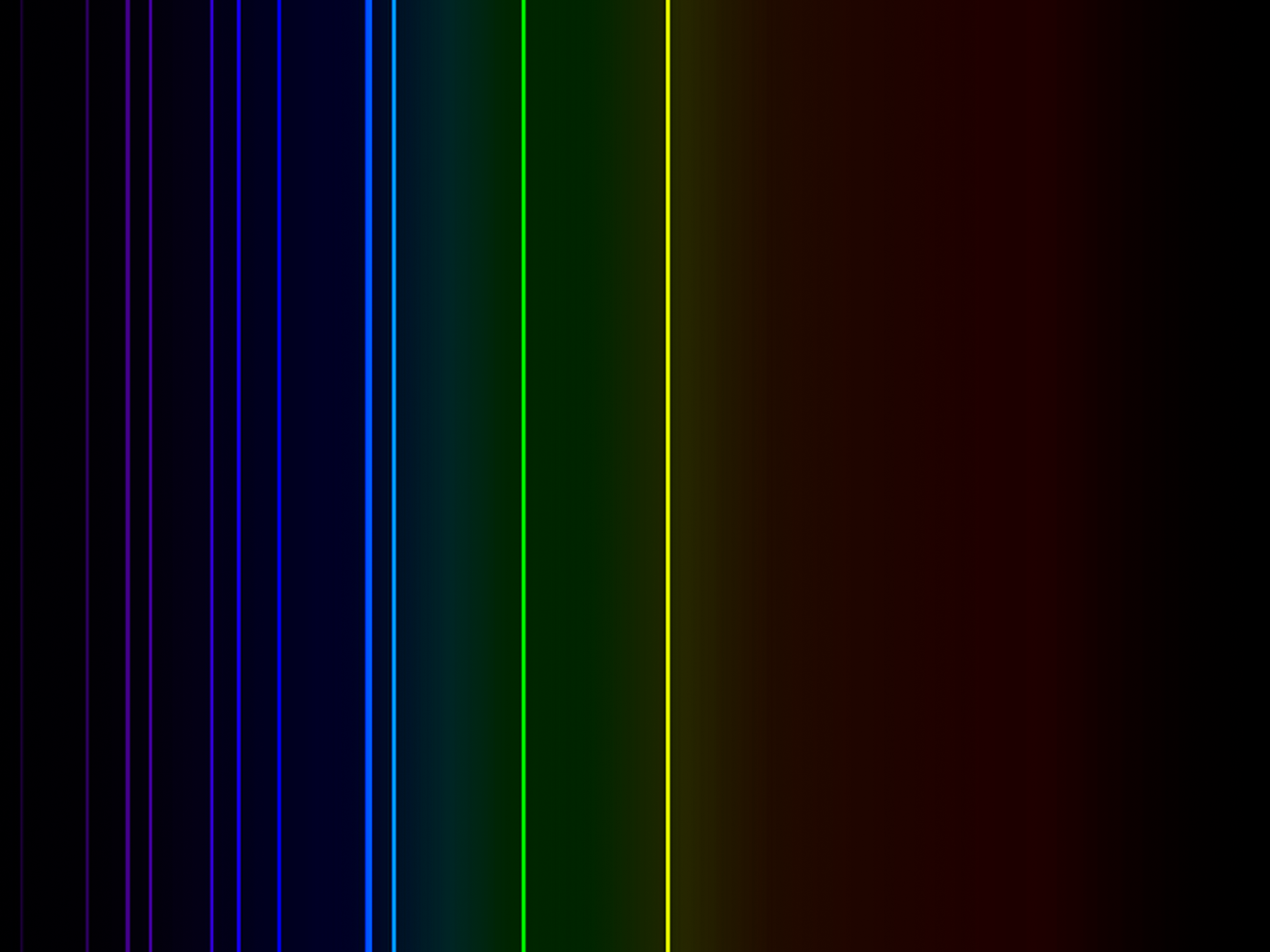 ELEMENTAL SPECTRUM
---
Silver
ELEMENTAL COLOUR
---
-
REFRACTIVE INDEX
---
-
POISSON RATIO
---
22.780 cm³
MOLAR VOLUME
---
94.20M Pa, 929.681'7 Atm
BRINELL HARDNESS
---
2.25
MOHS HARDNESS
---
-
VICKERS HARDNESS
---
-
SPEED OF SOUND
---
-
BULK MODULUS
---
-
SHEAR MODULUS
---
-
YOUNG MODULUS
---
ALLOTROPES
THERMODYNAMIC
527.15 K, 254.00 °C
MELTING POINT
---
1,235.15 K, 962.00 °C
BOILING POINT
---
-
AUTOMATIC IGNITION
---
-
FLASHPOINT
---
-
CRITICAL TEMPERATURE
---
-
CRITICAL PRESSURE
---
-
THERMAL CONDUCTIVITY
---
-
THERMAL EXPANSION
---
-
SPECIFIC HEAT
---
13.000 kJ/mol
HEAT FUSION
---
100.000 kJ/mol
HEAT VAPORISATION
---
-
HEAT COMBUSTION
---
-
CURIE POINT
---
-
NEEL POINT
---
-
ADIABATIC INDEX
---
Solid
PHASE
---
ELECTROMAGNETIC
Conductor
ELECTRICAL TYPE
---
2.30M S/m
CONDUCTIVITY
---
430.00n Ω.m
RESISTIVITY
---
-
SUPERCONDUCTING POINT
---
-
MAGNETIC TYPE
---
-
MASS SUSCEPTIBILITY
---
-
MOLAR SUSCEPTIBILITY
---
-
VOLUME SUSCEPTIBILITY
---
STRUCTURE
Metalloid
CLASSIFICATION
---
209.482'652'5
ATOMIC WEIGHT
---
-
ATOMIC RADIUS
---
145 pm
COVALENT RADIUS SINGLE BOND
---
135 pm
COVALENT RADIUS DOUBLE BOND
---
129 pm
COVALENT RADIUS TRIPLE BOND
---
197 pm
VAN DER WAALS RADIUS
---
[Xe]6s²4f¹⁴5d¹⁰6p⁴
ELECTRON CONFIGURATION
---
Cubic, Primitive
CRYSTAL STRUCTURE
---
9.196'00 g/cm³
DENSITY AS SOLID
---
-
DENSITY AS LIQUID
---
-
DENSITY AS GAS
---
Pm_3m
SPACE GROUP NAME
---
221
SPACE GROUP NUMBER
---
π/2, π/2 π/2
LATTICE ANGLES
---
335.9, 335.9 335.9 pm
LATTICE CONSTANTS
---
REACTIVITY
6
VALENCE
---
2
ELECTRONEGATIVITY
---
135.08 kJ/mol
ELECTRON AFFINITY
---
IONISATION ENERGY
---
ELEMENTAL DISTRIBUTION
-
UNIVERSE
---
-
METEORITES
---
-
SUN
---
-
EARTH CRUST
---
2 x 10¯¹⁸ %
OCEANS
---
-
HUMANS
---
ISOTOPES
102.11 years
HALF LIFE
---
147.13 years
LIFETIME
---
6p⁴ = 6, 1, +1, +1/2
QUANTUM NUMBERS
---
-
NEUTRON CROSS SECTION
---
-
NEUTRON MASS ABSORPTION
---
STABLE ISOTOPES
NONE
---
UNSTABLE ISOTOPES
---
ISOTOPIC CHAIN
| Isotope | Stability | Symbol | Type | Protons | | Neutrons | | Spin | Parity | Mass | | Abundance | | Mass Measure | Mass Excess | | Binding Energy | | Dipole Moment | | Quadrupole Moment | | Halflife in Years | | Halflife in Seconds | | A01 Decay Probability | | A01 Decay Mode | A01 Decay Energy | | A01 Decay Daughter | A01 Decay Link | A02 Decay Probability | | A02 Decay Mode | A02 Decay Energy | | A02 Decay Daughter | A02 Decay Link | A03 Decay Probability | | A03 Decay Mode | A03 Decay Energy | | A03 Decay Daughter | A03 Decay Link | A04 Decay Probability | | A04 Decay Mode | A04 Decay Energy | | A04 Decay Daughter | A04 Decay Link | A05 Decay Probability | | A05 Decay Mode | A05 Decay Energy | | A05 Decay Daughter | A05 Decay Link | A06 Decay Probability | | A06 Decay Mode | A06 Decay Energy | | A06 Decay Daughter | A06 Decay Link | Y01 Decay Product Yield | | Y01 Decay Product Nuclide | Y02 Decay Product Yield | | Y02 Decay Product Nuclide | Y03 Decay Product Yield | | Y03 Decay Product Nuclide | Y04 Decay Product Yield | | Y04 Decay Product Nuclide | Y05 Decay Product Yield | | Y05 Decay Product Nuclide | Y06 Decay Product Yield | | Y06 Decay Product Nuclide | Y07 Decay Product Yield | | Y07 Decay Product Nuclide | Y08 Decay Product Yield | | Y08 Decay Product Nuclide | Y09 Decay Product Yield | | Y09 Decay Product Nuclide | Y10 Decay Product Yield | | Y10 Decay Product Nuclide | Y11 Decay Product Yield | | Y11 Decay Product Nuclide | Y12 Decay Product Yield | | Y12 Decay Product Nuclide |
| --- | --- | --- | --- | --- | --- | --- | --- | --- | --- | --- | --- | --- | --- | --- | --- | --- | --- | --- | --- | --- | --- | --- | --- | --- | --- | --- | --- | --- | --- | --- | --- | --- | --- | --- | --- | --- | --- | --- | --- | --- | --- | --- | --- | --- | --- | --- | --- | --- | --- | --- | --- | --- | --- | --- | --- | --- | --- | --- | --- | --- | --- | --- | --- | --- | --- | --- | --- | --- | --- | --- | --- | --- | --- | --- | --- | --- | --- | --- | --- | --- | --- | --- | --- | --- | --- | --- | --- | --- | --- | --- | --- | --- | --- | --- | --- | --- | --- | --- | --- | --- | --- | --- | --- | --- |
| Isotope_084_po_188_u | Unstable | ¹⁸⁸Po | Boson | 84 | p | 104 | n | 0 | 1 | 187.999'422'048'0 | u | ~ 0 | % | ~ 0 | - | | - | | - | | - | | 1.36E-11 | year | 430.000 | micro-seconds ( x⁻⁶ ) | ? | | α | 8,082.100 | keV | ¹⁸⁴Pb | ¹⁸⁸Po > [ ? , α , 8,082.1 keV ] > ¹⁸⁴Pb | | | β+ | 5,644.400 | keV | ¹⁸⁸Bi | ¹⁸⁸Po > [ , β+ , 5,644.4 keV ] > ¹⁸⁸Bi | | | | | | | | | | | | | | | | | | | | | | | | | | | | | ? | % | ¹⁷²Yb | ? | % | ¹⁸⁸Os | ? | % | ¹⁷⁶Hf | | | | | | | | | | | | | | | | | | | | | | | | | | | |
| isotope_084_po_189_u | Unstable | ¹⁸⁹Po | Fermion | 84 | p | 105 | n | 3/2 | -1 | 188.998'480'562'0 | u | ~ 0 | % | ~ 0 | -0.538'359'000'0 | MeV | 7.724'622'000'0 | MeV | - | | - | | 1.58E-10 | year | 5.000 | milli-seconds ( x⁻³ ) | ? | % | α | 7,701.000 | keV | ¹⁸⁵Pb | ¹⁸⁹Po > [ ? % , α , 7,701.0 keV ] > ¹⁸⁵Pb | | | β+ | 7,623.500 | keV | ¹⁸⁹Bi | ¹⁸⁹Po > [ , β+ , 7,623.5 keV ] > ¹⁸⁹Bi | | | | | | | | | | | | | | | | | | | | | | | | | | | | | ? | % | ¹⁷³Yb | ? | % | ¹⁶⁹Tm | ? | % | ¹⁸¹Ta | ? | % | ¹⁸⁰Hf | ? | % | ¹⁶⁸Er | ? | % | ¹⁶⁴Dy | ? | % | ¹⁶⁰Dy | | | | | | | | | | | | | | | |
| Isotope_084_po_190_u | Unstable | ¹⁹⁰Po | Boson | 84 | p | 106 | n | 0 | 1 | 189.995'101'185'0 | u | ~ 0 | % | ~ 0 | -1.415'347'000'0 | MeV | 7.731'096'000'0 | MeV | - | | - | | 7.80E-11 | year | 2.460 | milli-seconds ( x⁻³ ) | 100.000'000 | % | α | 7,693.200 | keV | ¹⁸⁶Pb | ¹⁹⁰Po > [ 100 % , α , 7,693.2 keV ] > ¹⁸⁶Pb | | | β+ | 5,318.000 | keV | ¹⁹⁰Bi | ¹⁹⁰Po > [ , β+ , 5,318.0 keV ] > ¹⁹⁰Bi | | | | | | | | | | | | | | | | | | | | | | | | | | | | | 5.152'886 | % | ¹⁷⁸Hf | 0.425'142 | % | ¹⁷⁰Yb | 0.000'004 | % | ¹⁸¹Ta | ? | % | ¹⁸⁵Re | ? | % | ¹⁸⁹Os | ? | % | ¹⁷⁷Hf | ? | % | ¹⁷⁶Hf | ? | % | ¹⁸⁰Hf | | | | | | | | | | | | |
| Isotope_084_po_191_u | Unstable | ¹⁹¹Po | Fermion | 84 | p | 107 | n | 3/2 | -1 | 190.994'574'485'0 | u | ~ 0 | % | ~ 0 | -4.563'217'000'0 | MeV | 7.749'454'000'0 | MeV | - | | - | | 6.97E-10 | year | 22.000 | milli-seconds ( x⁻³ ) | 100.000'000 | % | α | 7,501.200 | keV | ¹⁸⁷Pb | ¹⁹¹Po > [ 100 % , α , 7,501.2 keV ] > ¹⁸⁷Pb | | | β+ | 7,164.100 | keV | ¹⁹¹Bi | ¹⁹¹Po > [ , β+ , 7,164.1 keV ] > ¹⁹¹Bi | | | | | | | | | | | | | | | | | | | | | | | | | | | | | 93.000'000 | % | ¹⁸⁷Os | 0.856'681 | % | ¹⁷⁹Hf | 0.001'966 | % | ¹⁷⁵Lu | 0.000'001 | % | ¹⁶⁶Er | 0.000'000 | % | ¹⁷⁷Hf | ? | % | ¹⁷⁴Yb | ? | % | ¹⁹⁰Os | | | | | | | | | | | | | | | |
| Isotope_084_po_192_u | Unstable | ¹⁹²Po | Boson | 84 | p | 108 | n | 0 | 1 | 191.991'335'149'0 | u | ~ 0 | % | ~ 0 | -5.053'834'000'0 | MeV | 7.753'708'000'0 | MeV | - | | - | | 1.02E-9 | year | 32.200 | milli-seconds ( x⁻³ ) | 99.500'000 | % | α | 7,319.270 | keV | ¹⁸⁸Pb | ¹⁹²Po > [ 99.5 % , α , 7,319.27 keV ] > ¹⁸⁸Pb | | | β+ | 4,452.400 | keV | ¹⁹²Bi | ¹⁹²Po > [ , β+ , 4,452.4 keV ] > ¹⁹²Bi | | | | | | | | | | | | | | | | | | | | | | | | | | | | | 90.306'526 | % | ¹⁸⁸Os | 0.440'000 | % | ¹⁹²Pt | 0.000'308 | % | ¹⁷⁶Hf | 0.000'000 | % | ¹⁷⁸Hf | ? | % | ¹⁹¹Ir | | | | | | | | | | | | | | | | | | | | | |
| Isotope_084_po_193_u | Unstable | ¹⁹³Po | Fermion | 84 | p | 109 | n | 3/2 | -1 | 192.991'025'275'0 | u | ~ 0 | % | ~ 0 | -8.071'257'000'0 | MeV | 7.771'078'000'0 | MeV | - | | - | | 1.33E-8 | year | 420.000 | milli-seconds ( x⁻³ ) | 95.000'000 | % | α | 7,093.350 | keV | ¹⁸⁹Pb | ¹⁹³Po > [ 95 % , α , 7,093.35 keV ] > ¹⁸⁹Pb | | | β+ | 6,490.800 | keV | ¹⁹³Bi | ¹⁹³Po > [ , β+ , 6,490.8 keV ] > ¹⁹³Bi | | | | | | | | | | | | | | | | | | | | | | | | | | | | | 94.225'000 | % | ¹⁸⁹Os | 0.357'257 | % | ¹⁸⁵Os | 0.023'747 | % | ¹⁸¹Ta | ? | % | ¹⁸⁰Hf | | | | | | | | | | | | | | | | | | | | | | | | |
| Isotope_084_po_194_u | Unstable | ¹⁹⁴Po | Boson | 84 | p | 110 | n | 0 | 1 | 193.988'185'606'0 | u | ~ 0 | % | ~ 0 | -8.359'902'000'0 | MeV | 7.774'129'000'0 | MeV | - | | - | | 1.24E-8 | year | 392.000 | milli-seconds ( x⁻³ ) | 100.000'000 | % | α | 6,986.980 | keV | ¹⁹⁰Pb | ¹⁹⁴Po > [ 100 % , α , 6,986.98 keV ] > ¹⁹⁰Pb | | | β+ | 3,962.800 | keV | ¹⁹⁴Bi | ¹⁹⁴Po > [ , β+ , 3,962.8 keV ] > ¹⁹⁴Bi | | | | | | | | | | | | | | | | | | | | | | | | | | | | | 0.000'000 | % | ¹⁷⁸Hf | ? | % | ¹⁹⁴Pt | ? | % | ¹⁹⁰Os | 0.000'017 | % | ¹⁷⁷Hf | ? | % | ¹⁹³Ir | | | | | | | | | | | | | | | | | | | | | |
| Isotope_084_po_195_u | Unstable | ¹⁹⁵Po | Fermion | 84 | p | 111 | n | 3/2 | -1 | 194.988'110'728'0 | u | ~ 0 | % | ~ 0 | -11.005'037'000'0 | MeV | 7.789'296'000'0 | MeV | - | | - | | 1.47E-7 | year | 4.640 | seconds ( x⁰ ) | 75.000'000 | % | α | 6,746.320 | keV | ¹⁹¹Pb | ¹⁹⁵Po > [ 75 % , α , 6,746.32 keV ] > ¹⁹¹Pb | | | β+ | 5,926.700 | keV | ¹⁹⁵Bi | ¹⁹⁵Po > [ , β+ , 5,926.7 keV ] > ¹⁹⁵Bi | | | | | | | | | | | | | | | | | | | | | | | | | | | | | 25.000'000 | % | ¹⁹⁵Pt | 0.009'750 | % | ¹⁸⁷Os | 0.000'000 | % | ¹⁸⁷Hf | | | | | | | | | | | | | | | | | | | | | | | | | | | |
| Isotope_084_po_196_u | Unstable | ¹⁹⁶Po | Boson | 84 | p | 112 | n | 0 | 1 | 195.985'534'580'0 | u | ~ 0 | % | ~ 0 | -11.074'785'000'0 | MeV | 7.791'100'000'0 | MeV | - | | - | | 1.76E-7 | year | 5.560 | seconds ( x⁰ ) | 94.000'000 | % | α | 6,656.600 | keV | ¹⁹²Pb | ¹⁹⁶Po > [ 94 % , α , 6,656.6 keV ] > ¹⁹²Pb | | | β+ | 3,512.400 | keV | ¹⁸⁶Bi | ¹⁹⁶Po > [ , β+ , 3,512.4 keV ] > ¹⁸⁶Bi | | | | | | | | | | | | | | | | | | | | | | | | | | | | | 94.000'071 | % | ¹⁹²Pt | 0.005'550 | % | ¹⁸⁸Os | ? | % | ¹⁹⁶Pt | ? | % | ¹⁹¹Ir | | | | | | | | | | | | | | | | | | | | | | | | |
| Isotope_084_po_197_u | Unstable | ¹⁹⁷Po | Fermion | 84 | p | 113 | n | 3/2 | -1 | 196.985'659'630'0 | u | ~ 0 | % | ~ 0 | -13.474'451'000'0 | MeV | 7.804'773'000'0 | MeV | - | | - | | 1.70E-6 | year | 53.598 | seconds ( x⁰ ) | 56.000'000 | % | β+ | 5,307.500 | keV | ¹⁹⁷Bi | ¹⁹⁷Po > [ 56 % , β+ , 5,307.5 keV ] > ¹⁹⁷Bi | | | α | 6,411.610 | keV | ¹⁹³Pb | ¹⁹⁷Po > [ , α , 6,411.61 keV ] > ¹⁹³Pb | | | | | | | | | | | | | | | | | | | | | | | | | | | | | 56.000'000 | % | ¹⁹⁷Au | 0.000'056 | % | ¹⁹³Ir | 0.000'000 | % | ¹⁸⁹Os | ? | % | ¹⁸⁰Hf | ? | % | ¹⁷⁶Hf | | | | | | | | | | | | | | | | | | | | | |
| Isotope_084_po_198_u | Unstable | ¹⁹⁸Po | Boson | 84 | p | 114 | n | 0 | 1 | 197.983'388'616'0 | u | ~ 0 | % | ~ 0 | -13.357'968'000'0 | MeV | 7.805'535'000'0 | MeV | - | | - | | 3.36E-6 | year | 106.020 | seconds ( x⁰ ) | 57.000'000 | % | α | 6,309.280 | keV | ¹⁹⁴Pb | ¹⁹⁸Po > [ 57 % , α , 6,309.28 keV ] > ¹⁹⁴Pb | | | β+ | 2,873.900 | keV | ¹⁸⁷Bi | ¹⁹⁸Po > [ , β+ , 2,873.9 keV ] > ¹⁸⁷Bi | | | | | | | | | | | | | | | | | | | | | | | | | | | | | 57.000'000 | % | ¹⁹⁴Pt | 43.000'000 | % | ¹⁹⁸Hg | ? | % | ¹⁹⁰Os | | | | | | | | | | | | | | | | | | | | | | | | | | | |
| Isotope_084_po_199_u | Unstable | ¹⁹⁹Po | Fermion | 84 | p | 115 | n | 3/2 | -1 | 198.983'666'063'0 | u | ~ 0 | % | ~ 0 | -15.473'405'000'0 | MeV | 7.817'561'000'0 | MeV | - | | - | | 1.74E-7 | year | 5.483 | seconds ( x⁰ ) | 92.500'000 | % | β+ | 4,561.300 | keV | ¹⁹⁹Bi | ¹⁹⁹Po > [ 92.5 % , β+ , 4,561.3 keV ] > ¹⁹⁹Bi | | | α | 6,074.050 | keV | ¹⁹⁵Pb | ¹⁹⁹Po > [ , α , 6,074.05 keV ] > ¹⁹⁵Pb | | | | | | | | | | | | | | | | | | | | | | | | | | | | | 92.500'000 | % | ¹⁹⁹Hg | 7.500'000 | % | ¹⁹⁵Pt | | | | ? | % | ¹⁷⁸Hf | | | | | | | | | | | | | | | | | | | | | | | | |
| Isotope_084_po_200_u | Unstable | ²⁰⁰Po | Boson | 84 | p | 116 | n | 0 | 1 | 199.981'798'604'0 | u | ~ 0 | % | ~ 0 | -15.214'964'000'0 | MeV | 7.817'537'000'0 | MeV | - | | - | | 2.19E-5 | year | 690.000 | seconds ( x⁰ ) | 88.900'000 | % | β+ | 2,393.400 | keV | ²⁰⁰Bi | ²⁰⁰Po > [ 88.9 % , β+ , 2,393.4 keV ] > ²⁰⁰Bi | | | α | 5,981.350 | keV | ¹⁹⁶Pb | ²⁰⁰Po > [ , α , 5,981.35 keV ] > ¹⁹⁶Pb | | | | | | | | | | | | | | | | | | | | | | | | | | | | | 88.900'000 | % | ²⁰⁰Hg | 0.000'003 | % | ¹⁹²Pt | 0.000'000 | % | ¹⁸⁸Os | | | | | | | | | | | | | | | | | | | | | | | | | | | |
| Isotope_084_po_201_u | Unstable | ²⁰¹Po | Fermion | 84 | p | 117 | n | 3/2 | -1 | 202.981'420'103'0 | u | ~ 0 | % | ~ 0 | -16.954'491'000'0 | MeV | 7.827'504'000'0 | MeV | 0.740'000'000'0 | nm | - | | 2.91E-5 | year | 918.000 | seconds ( x⁰ ) | 98.400'000 | % | β+ | 3,868.800 | keV | ²⁰¹Bi | ²⁰¹Po > [ 98.4 % , β+ , 3,868.8 keV ] > ²⁰¹Bi | | | α | 5,789.910 | keV | ¹⁹⁷Pb | ²⁰¹Po > [ , α , 5,789.91 keV ] > ¹⁹⁷Pb | | | | | | | | | | | | | | | | | | | | | | | | | | | | | 98.400'000 | % | ²⁰¹Hg | 1.600'098 | % | ¹⁹⁷Au | | | | ? | % | ¹⁹⁶Pt | ? | % | ¹⁸⁰Hf | ? | % | ¹⁷⁶Hf | | | | | | | | | | | | | | | | | | |
| Isotope_084_po_202_u | Unstable | ²⁰²Po | Boson | 84 | p | 118 | n | 0 | 1 | 201.980'757'541'0 | u | ~ 0 | % | ~ 0 | -16.524'923'000'0 | MeV | 7.826'580'000'0 | MeV | - | | - | | 8.49E-5 | year | 2.680 | kilo-seconds ( x³ ) | 98.080'000 | % | β+ | 1,786.500 | keV | ²⁰²Bi | ²⁰²Po > [ 98.08 % , β+ , 1,786.5 keV ] > ²⁰²Bi | | | α | 5,701.050 | keV | ¹⁹⁸Pb | ²⁰²Po > [ , α , 5,701.05 keV ] > ¹⁹⁸Pb | | | | | | | | | | | | | | | | | | | | | | | | | | | | | 98.080'000 | % | ²⁰²Hg | 2.900'810 | % | ¹⁹⁸Hg | | | | | | | | | | | | | | | | | | | | | | | | | | | | | | |
| Isotope_084_po_203_u | Unstable | ²⁰³Po | Fermion | 84 | p | 119 | n | 5/2 | -1 | 202.981'420'103'0 | u | ~ 0 | % | ~ 0 | -17.924'235'000'0 | MeV | 7.834'719'000'0 | MeV | 0.742'000'000'0 | nm | - | | 6.97E-5 | year | 2.200 | kilo-seconds ( x³ ) | 100.000'000 | % | β+ | 3,210.600 | keV | ²⁰³Bi | ²⁰³Po > [ 100 % , β+ , 3,210.6 keV ] > ²⁰³Bi | | | α | 5,496.000 | keV | ¹⁹⁹Pb | ²⁰³Po > [ , α , 5,496.0 keV ] > ¹⁹⁹Pb | | | | | | | | | | | | | | | | | | | | | | | | | | | | | 100.000'000 | % | ²⁰³Tl | 0.110'010 | % | ¹⁹⁹Hg | | | | | | | | | | | | | | | | | | | | | | | | | | | | | | |
| Isotope_084_po_204_u | Unstable | ²⁰⁴Po | Boson | 84 | p | 120 | n | 0 | 1 | 203.980'318'121'0 | u | ~ 0 | % | ~ 0 | -17.307'062'000'0 | MeV | 7.832'844'000'0 | MeV | - | | - | | 4.02E-4 | year | 12.701 | kilo-seconds ( x³ ) | 99.340'000 | % | β+ | 1,311.600 | keV | ²⁰⁴Bi | ²⁰⁴Po > [ 99.34 % , β+ , 1,311.6 keV ] > ²⁰⁴Bi | | | α | 5,484.820 | keV | ²⁰⁰Pb | ²⁰⁴Po > [ , α , 5,484.82 keV ] > ²⁰⁰Pb | | | | | | | | | | | | | | | | | | | | | | | | | | | | | 0.066'000 | % | ²⁰⁰Hg | | | | | | | | | | | | | | | | | | | | | | | | | | | | | | | | | |
| Isotope_084_po_205_u | Unstable | ²⁰⁵Po | Fermion | 84 | p | 121 | n | 5/2 | -1 | 204.981'203'322'0 | u | ~ 0 | % | ~ 0 | -18.333'551'000'0 | MeV | 7.839'045'000'0 | MeV | 0.760'000'000'0 | nm | - | | 1.89E-4 | year | 5.980 | kilo-seconds ( x³ ) | 100.000'000 | % | β+ | 2,530.500 | keV | ²⁰⁵Bi | ²⁰⁵Po > [ 100 % , β+ , 2,530.5 keV ] > ²⁰⁵Bi | | | α | 5,324.000 | keV | ²⁰¹Pb | ²⁰⁵Po > [ , α , 5,324.0 keV ] > ²⁰¹Pb | | | | | | | | | | | | | | | | | | | | | | | | | | | | | 100.000'000 | % | ²⁰⁵Tl | 0.040'000 | % | ²⁰¹Hg | | | | | | | | | | | | | | | | | | | | | | | | | | | | | | |
| Isotope_084_po_206_u | Unstable | ²⁰⁶Po | Boson | 84 | p | 123 | n | 0 | 1 | 205.980'481'099'0 | u | ~ 0 | % | ~ 0 | -17.508'993'000'0 | MeV | 7.836'156'000'0 | MeV | - | | 0.170'000'000'0 | b | 2.41E-2 | year | 760.320 | kilo-seconds ( x³ ) | 94.550'000 | % | β+ | 824.000 | keV | ²⁰⁶Bi | ²⁰⁶Po > [ 94.55 % , β+ , 824.0 keV ] > ²⁰⁶Bi | | | α | 5,326.950 | keV | ²⁰²Pb | ²⁰⁶Po > [ , α , 5,326.95 keV ] > ²⁰²Pb | | | | | | | | | | | | | | | | | | | | | | | | | | | | | 94.550'000 | % | ²⁰⁶Pb | 5.450'000 | % | ²⁰²Hg | 0.054'500 | % | ¹⁹⁸Hg | | | | | | | | | | | | | | | | | | | | | | | | | | | |
| Isotope_084_po_207_u | Unstable | ²⁰⁷Po | Fermion | 84 | p | 124 | n | 5/2 | -1 | 206.981'593'173'0 | u | ~ 0 | % | ~ 0 | -18.181'739'000'0 | MeV | 7.840'563'000'0 | MeV | 0.793'000'000'0 | nm | - | | 6.65E-4 | year | 20.988 | kilo-seconds ( x³ ) | 100.000'000 | % | β+ | 1,886.390 | keV | ²⁰⁷Bi | ²⁰⁷Po > [ 100 % , β+ , 1,886.39 keV ] > ²⁰⁷Bi | | | α | 5,215.810 | keV | ²⁰³Pb | ²⁰⁷Po > [ , α , 5,215.81 keV ] > ²⁰³Pb | | | | | | | | | | | | | | | | | | | | | | | | | | | | | 100.000'000 | % | ²⁰⁷Pb | 0.021'000 | % | ²⁰³Tl | | | | | | | | | | | | | | | | | | | | | | | | | | | | | | |
| Isotope_084_po_208_u | Unstable | ²⁰⁸Po | Boson | 84 | p | 125 | n | 0 | 1 | 207.981'245'702'0 | u | ~ 0 | % | ~ 0 | -17.145'849'000'0 | MeV | 7.836'673'000'0 | MeV | - | | 0.280'000'000'0 | b | 2.90E+0 | years | 91.514 | mega-seconds ( x⁶ ) | 100.000'000 | % | α | 5,215.300 | keV | ²⁰⁴Pb | ²⁰⁸Po > [ 100 % , α , 5,215.3 keV ] > ²⁰⁴Pb | | | β+ | 378.310 | keV | ²⁰⁸Bi | ²⁰⁸Po > [ , β+ , 378.31 keV ] > ²⁰⁸Bi | | | | | | | | | | | | | | | | | | | | | | | | | | | | | 0.002'230 | % | ²⁰⁸Pb | ? | % | ²⁰⁰Hg | | | | | | | | | | | | | | | | | | | | | | | | | | | | | | |
| Isotope_084_po_209_u | Unstable | ²⁰⁹Po | Fermion | 84 | p | 126 | n | 1/2 | -1 | 208.982'430'435'0 | u | ~ 0 | % | ~ 0 | -17.469'516'000'0 | MeV | 7.839'357'000'0 | MeV | 0.770'000'000'0 | nm | - | | 1.02E+2 | years | 3.222 | giga-seconds ( x⁹ ) | 100.000'000 | % | α | 4,979.230 | keV | ²⁰⁵Pb | ²⁰⁹Po > [ 100 % , α , 4,979.23 keV ] > ²⁰⁵Pb | | | β+ | 870.320 | keV | ²⁰⁹Bi | ²⁰⁹Po > [ , β+ , 870.32 keV ] > ²⁰⁹Bi | | | | | | | | | | | | | | | | | | | | | | | | | | | | | 100.480'000 | % | ²⁰⁵Tl | | | | | | | | | | | | | | | | | | | | | | | | | | | | | | | | | |
| Isotope_084_po_210_u | Unstable | ²¹⁰Po | Boson | 84 | p | 127 | n | 0 | 1 | 209.982'873'673'0 | u | ~ 0 | % | ~ 0 | -16.365'944'000'0 | MeV | 7.835'187'000'0 | MeV | - | | - | | 3.79E-1 | year | 11.956 | mega-seconds ( x⁶ ) | 100.000'000 | % | α | 5,407.450 | keV | ²⁰⁶Pb | ²¹⁰Po > [ 100 % , α , 5,407.45 keV ] > ²⁰⁶Pb | | | | | | | | | | | | | | | | | | | | | | | | | | | | | | | | | | | | 100.000'000 | % | ²⁰⁶Pb | | | | | | | | | | | | | | | | | | | | | | | | | | | | | | | | | |
| Isotope_084_po_211_u | Unstable | ²¹¹Po | Fermion | 84 | p | 128 | n | 9/2 | 1 | 210.987'210.987'210.987'210.987 | u | ~ 0 | % | ~ 0 | -15.953'071'000'0 | MeV | 7.834'345'000'0 | MeV | - | | - | | 1.64E-8 | year | 516.000 | milli-seconds ( x⁻³ ) | 100.000'000 | % | α | 7,594.480 | keV | ²⁰⁷Pb | ²¹¹Po > [ 100 % , α , 7,594.48 keV ] > ²⁰⁷Pb | | | | | | | | | | | | | | | | | | | | | | | | | | | | | | | | | | | | 100.000'000 | % | ²⁰⁷Pb | | | | | | | | | | | | | | | | | | | | | | | | | | | | | | | | | |
| Isotope_084_po_212_u | Unstable | ²¹²Po | Boson | 84 | p | 129 | n | 0 | 1 | 211.988'867'969'0 | u | ~ 0 | % | ~ 0 | -12.432'507'000'0 | MeV | 7.818'783'000'0 | MeV | - | | - | | 9.47E-15 | year | 299.000 | nano-seconds ( x⁻⁹ ) | 100.000'000 | % | α | 8,954.120 | keV | ²⁰⁸Pb | ²¹²Po > [ 100 % , α , 8,954.12 keV ] > ²⁰⁸Pb | | | | | | | | | | | | | | | | | | | | | | | | | | | | | | | | | | | | 100.000'000 | % | ²⁰⁸Pb | | | | | | | | | | | | | | | | | | | | | | | | | | | | | | | | | |
| Isotope_084_po_213_u | Unstable | ²¹³Po | Fermion | 84 | p | 130 | n | 9/2 | 1 | 212.992'857'280'0 | u | ~ 0 | % | ~ 0 | -10.369'420'000'0 | MeV | 7.810'243'000'0 | MeV | - | | - | | 1.33E-13 | year | 4.200 | micro-seconds ( x⁻⁶ ) | 100.000'000 | % | α | 8,536.120 | keV | ²⁰⁹Pb | ²¹³Po > [ 100 % , α , 8,536.12 keV ] > ²⁰⁹Pb | | | | | | | | | | | | | | | | | | | | | | | | | | | | | | | | | | | | 100.000'000 | % | ²⁰⁵Tl | | | | | | | | | | | | | | | | | | | | | | | | | | | | | | | | | |
| Isotope_084_po_214_u | Unstable | ²¹⁴Po | Boson | 84 | p | 131 | n | 0 | 1 | 213.995'201'350'0 | u | ~ 0 | % | ~ 0 | -6.653'400'000'0 | MeV | 7.794'023'000'0 | MeV | - | | - | | 5.21E-12 | year | 164.300 | micro-seconds ( x⁻⁶ ) | 100.000'000 | % | α | 7,833.450 | keV | ²¹⁰Pb | ²¹⁴Po > [ 100 % , α , 7,833.45 keV ] > ²¹⁰Pb | | | | | | | | | | | | | | | | | | | | | | | | | | | | | | | | | | | | 100.000'134 | % | ²⁰⁶Pb | | | | | | | | | | | | | | | | | | | | | | | | | | | | | | | | | |
| Isotope_084_po_215_u | Unstable | ²¹⁵Po | Fermion | 84 | p | 132 | n | 9/2 | 1 | 214.999'419'988'0 | u | ~ 0 | % | ~ 0 | -4.469'913'000'0 | MeV | 7.785'115'000'0 | MeV | - | | - | | 5.64E-11 | year | 1.781 | milli-seconds ( x⁻³ ) | 100.000'000 | % | α | 7,526.260 | keV | ²¹¹Pb | ²¹⁵Po > [ 100 % , α , 7,526.26 keV ] > ²¹¹Pb | | | β- | 714.840 | keV | ²¹⁵At | ²¹⁵Po > [ , β- , 714.84 keV ] > ²¹⁵At | | | | | | | | | | | | | | | | | | | | | | | | | | | | | 100.276'231 | % | ²⁰⁷Pb | | | | | | | | | | | | | | | | | | | | | | | | | | | | | | | | | |
| Isotope_084_po_216_u | Unstable | ²¹⁶Po | Boson | 84 | p | 133 | n | 0 | 1 | 216.001'915'035'0 | u | ~ 0 | % | ~ 0 | -0.540'277'000'0 | MeV | 7.768'169'000'0 | MeV | - | | - | | 4.59E-9 | year | 145.000 | milli-seconds ( x⁻³ ) | 100.000'000 | % | α | 6,906.320 | keV | ²¹²Pb | ²¹⁶Po > [ 100 % , α , 6,906.32 keV ] > ²¹²Pb | | | 2β- | 1,528.270 | keV | ²¹⁶Rn | ²¹⁶Po > [ , 2β- , 1,528.27 keV ] > ²¹⁶Rn | | | | | | | | | | | | | | | | | | | | | | | | | | | | | 100.004'000 | % | ²⁰⁸Pb | | | | | | | | | | | | | | | | | | | | | | | | | | | | | | | | | |
| Isotope_084_po_217_u | Unstable | ²¹⁷Po | Fermion | 84 | p | 134 | n | 5/2 | 1 | 217.006'334'796'0 | u | ~ 0 | % | ~ 0 | 1.783'844'000'0 | MeV | 7.758'813'000'0 | MeV | - | | - | | 4.66E-8 | year | 1.470 | seconds ( x⁰ ) | 95.000'000 | % | α | 6,660.220 | keV | ²¹³Pb | ²¹⁷Po > [ 95 % , α , 6,660.22 keV ] > ²¹³Pb | | | β- | 1,502.270 | keV | ²¹⁷At | ²¹⁷Po > [ , β- , 1,502.27 keV ] > ²¹⁷At | | | | | | | | | | | | | | | | | | | | | | | | | | | | | 100.000'400 | % | ²⁰⁵Tl | | | | | | | | | | | | | | | | | | | | | | | | | | | | | | | | | |
| Isotope_084_po_218_u | Unstable | ²¹⁸Po | Boson | 84 | p | 135 | n | 0 | 1 | 218.008'973'037'0 | u | ~ 0 | % | ~ 0 | 5.900'825'000'0 | MeV | 7.741'281'000'0 | MeV | - | | - | | 6.02E-6 | year | 190.020 | seconds ( x⁰ ) | 100.000'000 | % | α | 6,114.680 | keV | ²¹⁴Pb | ²¹⁸Po > [ 100 % , α , 6,114.68 keV ] > ²¹⁴Pb | | | β- | 259.600 | keV | ²¹⁸At | ²¹⁸Po > [ , β- , 259.6 keV ] > ²¹⁸At | | | | | | | | | | | | | | | | | | | | | | | | | | | | | 100.044'159 | % | ²⁰⁶Pb | 0.000'002 | % | ²⁰⁵Tl | | | | | | | | | | | | | | | | | | | | | | | | | | | | | | |
| Isotope_084_po_219_u | Unstable | ²¹⁹Po | Fermion | 84 | p | 136 | n | 7/2 | 1 | 219.013'744'000'0 | u | ~ 0 | % | ~ 0 | 8.358'331'000'0 | MeV | 7.731'521'000'0 | MeV | - | | - | | 3.18E-6 | year | 100.200 | seconds ( x⁰ ) | ? | % | β- | 2,405.000 | keV | ²⁰⁵At | ²¹⁹Po > [ ? % , β- , 2,405.0 keV ] > ²⁰⁵At | | | α | 5,900.000 | keV | ²¹⁵Pb | ²¹⁹Po > [ , α , 5,900.0 keV ] > ²¹⁵Pb | | | | | | | | | | | | | | | | | | | | | | | | | | | | | ? | % | ²⁰⁷Pb | | | | | | | | | | | | | | | | | | | | | | | | | | | | | | | | | |
| Isotope_084_po_220_u | Unstable | ²²⁰Po | Boson | 84 | p | 137 | n | 0 | 1 | 220.016'602'000'0 | u | ~ 0 | % | ~ 0 | 12.802'000'000'0 | MeV | 7.713'000'000'0 | MeV | - | | - | | 1.27E-6 | year | 40.020 | seconds ( x⁰ ) | ? | % | β- | 1,113.000 | keV | ²²⁰At | ²²⁰Po > [ ? % , β- , 1,113.0 keV ] > ²²⁰At | | | | | | | | | | | | | | | | | | | | | | | | | | | | | | | | | | | | ? | % | ²⁰⁸Pb | | | | | | | | | | | | | | | | | | | | | | | | | | | | | | | | | |
---