HYDROGEN TO OGANESSON
ATOMIC ARCHITECTURE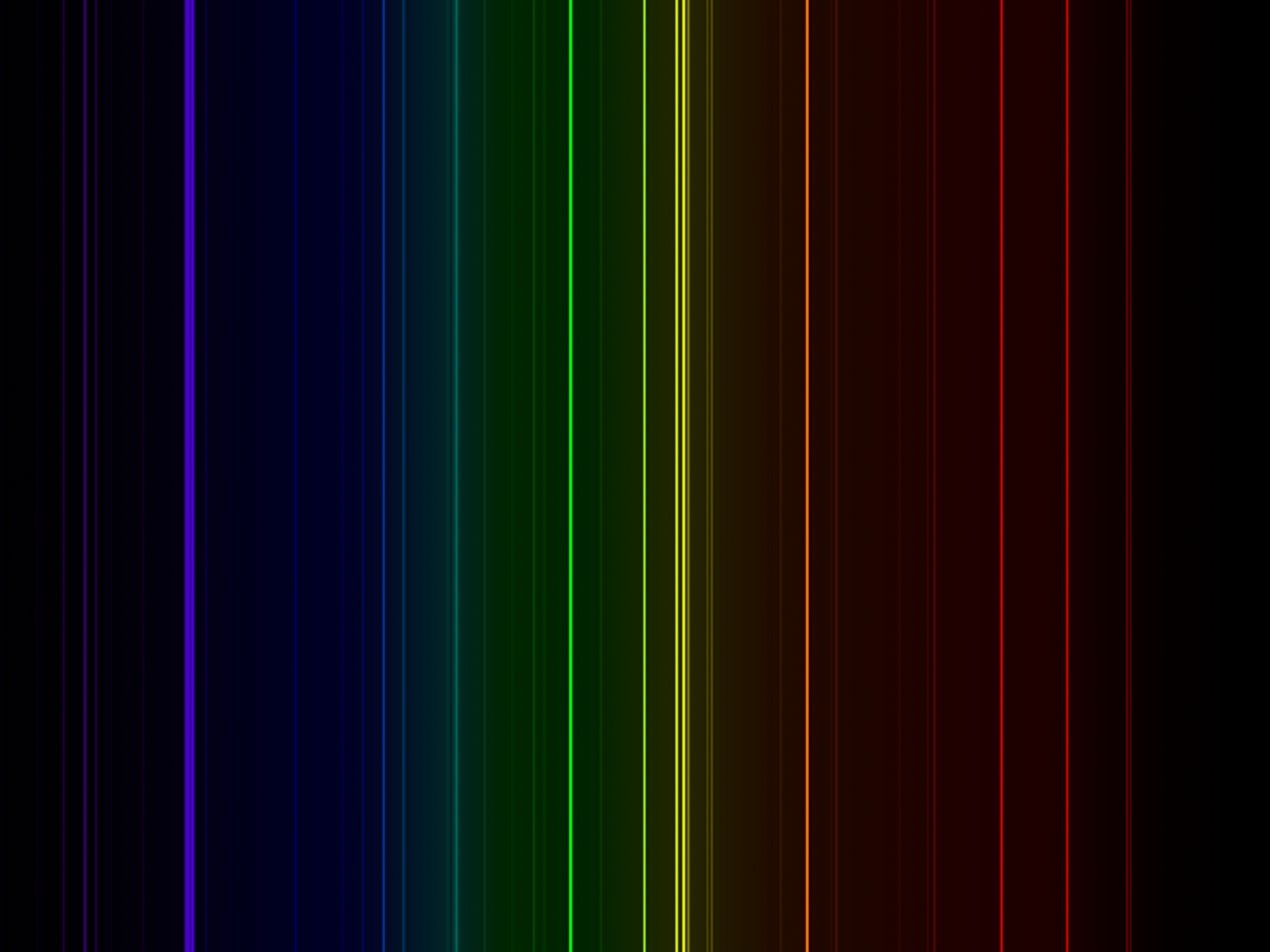 Spectrograph

Elemental Tile

Mercury
···
OVERVIEW
Mercury
Hg (80)
ˈmɜːkjəri
PHONETICS
---
IDENTIFICATION
Mercury occurs in deposits throughout the world mostly as cinnabar (mercuric sulfide). The red pigment vermilion is a pure form of mercuric sulfide, mostly obtained by the reaction with mercury, cinnabar and sulfur. Poisoning can result from exposure to water-soluble forms of mercury (mercuric chloride or methylmercury), inhalation of mercury vapour, or eating seafood contaminated with mercury.
ELEMENT BRIEF
---
Circa 5,000 BCE by the Egyptians.
DISCOVERY
---
From the name of Planet Mercury and symbol Hg, 'hydrargyrum' meaning 'liquid silver').
ETYMOLOGY
---
Mercury
ELEMENT
---
Hg
SYMBOL
---
80
ATOMIC NUMBER
---
7439-97-6
CAS NUMBER
---
PHYSICAL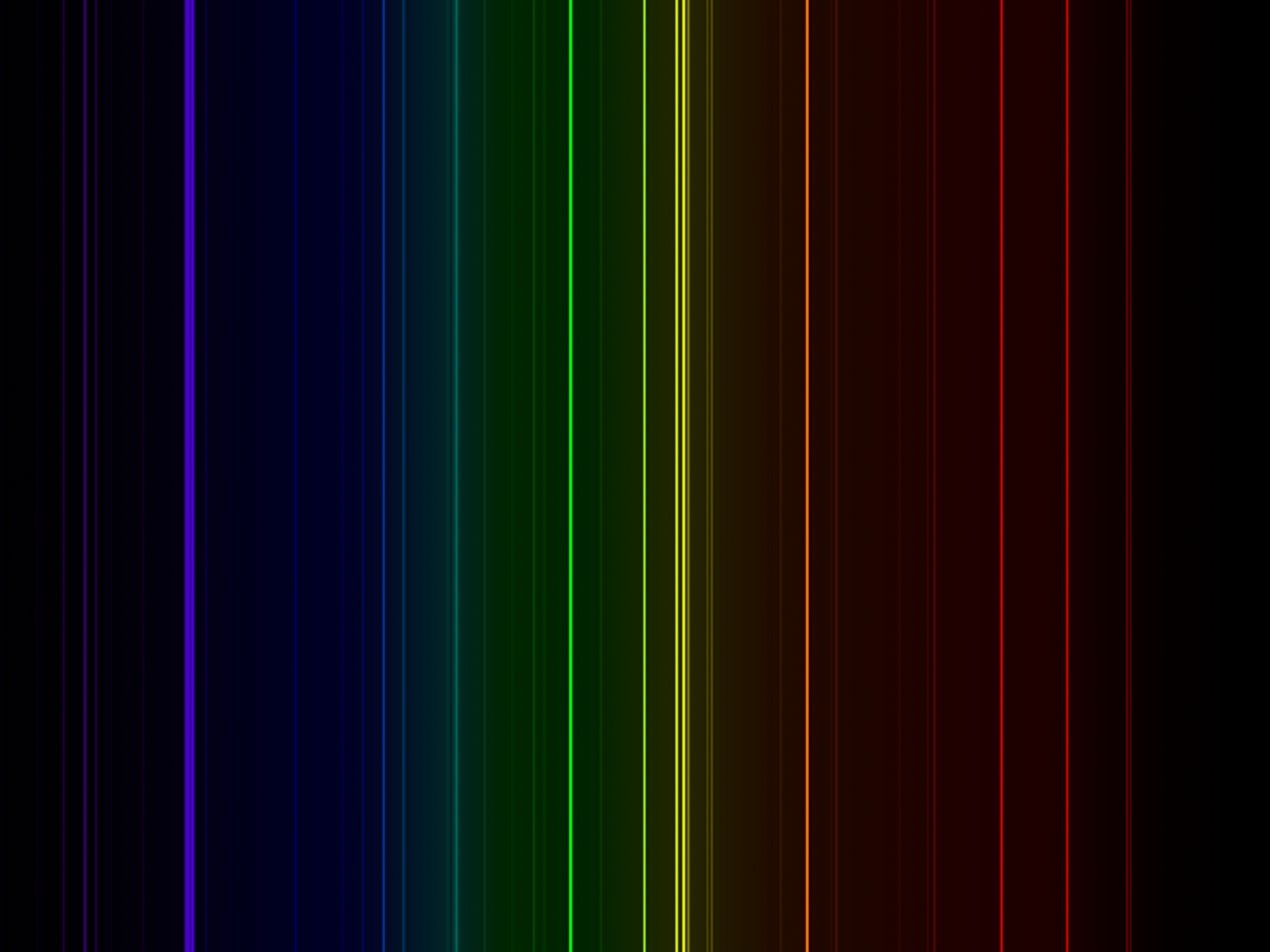 ELEMENTAL SPECTRUM
---
Silver
ELEMENTAL COLOUR
---
1.000'933
REFRACTIVE INDEX
---
-
POISSON RATIO
---
14.822 cm³
MOLAR VOLUME
---
-
BRINELL HARDNESS
---
-
MOHS HARDNESS
---
216.00M Pa, 2.131'8k Atm
VICKERS HARDNESS
---
1,407 m/s, Mach 4.102'0
SPEED OF SOUND
---
25.00G Pa, 246.730'8k Atm
BULK MODULUS
---
-
SHEAR MODULUS
---
-
YOUNG MODULUS
---
ALLOTROPES
THERMODYNAMIC
234.32 K, -38.83 °C
MELTING POINT
---
629.88 K, 356.73 °C
BOILING POINT
---
-
AUTOMATIC IGNITION
---
-
FLASHPOINT
---
1,750.00 K, 1,476.85 °C
CRITICAL TEMPERATURE
---
172.00M Pa, 2k Atm
CRITICAL PRESSURE
---
8.300'000 W/(m K)
THERMAL CONDUCTIVITY
---
-
THERMAL EXPANSION
---
139.50 J/(kg K)
SPECIFIC HEAT
---
2.290 kJ/mol
HEAT FUSION
---
59.200 kJ/mol
HEAT VAPORISATION
---
-
HEAT COMBUSTION
---
-
CURIE POINT
---
-
NEEL POINT
---
-
ADIABATIC INDEX
---
Solid
PHASE
---
ELECTROMAGNETIC
Conductor
ELECTRICAL TYPE
---
1.00M S/m
CONDUCTIVITY
---
960.00n Ω.m
RESISTIVITY
---
4.154 K
SUPERCONDUCTING POINT
---
Diamagnetic
MAGNETIC TYPE
---
-0.000'000'002'1
MASS SUSCEPTIBILITY
---
-0.000'000'000'421'00
MOLAR SUSCEPTIBILITY
---
-0.000'028'400'00
VOLUME SUSCEPTIBILITY
---
STRUCTURE
Transition Metal
CLASSIFICATION
---
200.599'166'6
ATOMIC WEIGHT
---
156 pm
ATOMIC RADIUS
---
133 pm
COVALENT RADIUS SINGLE BOND
---
142 pm
COVALENT RADIUS DOUBLE BOND
---
-
COVALENT RADIUS TRIPLE BOND
---
209 pm
VAN DER WAALS RADIUS
---
[Xe]6s²4f¹⁴5d¹⁰
ELECTRON CONFIGURATION
---
Rhombohedral, Primitive
CRYSTAL STRUCTURE
---
13.534'00 g/cm³
DENSITY AS SOLID
---
13.534'00 g/cm³
DENSITY AS LIQUID
---
-
DENSITY AS GAS
---
R_3m
SPACE GROUP NAME
---
166
SPACE GROUP NUMBER
---
1, 1 1
LATTICE ANGLES
---
300.5, 300.5 300.5 pm
LATTICE CONSTANTS
---
REACTIVITY
2
VALENCE
---
2
ELECTRONEGATIVITY
---
-0.50 kJ/mol
ELECTRON AFFINITY
---
IONISATION ENERGY
---
ELEMENTAL DISTRIBUTION
0.000'000'1 %
UNIVERSE
---
0.000'025 %
METEORITES
---
0.000'006 %
SUN
---
0.000'006'7 %
EARTH CRUST
---
0.000'000'005 %
OCEANS
---
0.000'01 %
HUMANS
---
ISOTOPES
Stable
HALF LIFE
---
Stable
LIFETIME
---
5s¹⁰ = 5, 2, +2, -1/2
QUANTUM NUMBERS
---
26.800'00 b σs
NEUTRON CROSS SECTION
---
372.300'00 b σa
NEUTRON MASS ABSORPTION
---
STABLE ISOTOPES
---
UNSTABLE ISOTOPES
---
ISOTOPIC CHAIN
| Isotope | Stability | Symbol | Type | Protons | | Neutrons | | Spin | Parity | Mass | | Abundance | | Mass Measure | Mass Excess | | Binding Energy | | Dipole Moment | | Quadrupole Moment | | Halflife in Years | | Halflife in Seconds | | A01 Decay Probability | | A01 Decay Mode | A01 Decay Energy | | A01 Decay Daughter | A01 Decay Link | A02 Decay Probability | | A02 Decay Mode | A02 Decay Energy | | A02 Decay Daughter | A02 Decay Link | A03 Decay Probability | | A03 Decay Mode | A03 Decay Energy | | A03 Decay Daughter | A03 Decay Link | A04 Decay Probability | | A04 Decay Mode | A04 Decay Energy | | A04 Decay Daughter | A04 Decay Link | A05 Decay Probability | | A05 Decay Mode | A05 Decay Energy | | A05 Decay Daughter | A05 Decay Link | A06 Decay Probability | | A06 Decay Mode | A06 Decay Energy | | A06 Decay Daughter | A06 Decay Link | Y01 Decay Product Yield | | Y01 Decay Product Nuclide | Y02 Decay Product Yield | | Y02 Decay Product Nuclide | Y03 Decay Product Yield | | Y03 Decay Product Nuclide | Y04 Decay Product Yield | | Y04 Decay Product Nuclide | Y05 Decay Product Yield | | Y05 Decay Product Nuclide | Y06 Decay Product Yield | | Y06 Decay Product Nuclide | Y07 Decay Product Yield | | Y07 Decay Product Nuclide | Y08 Decay Product Yield | | Y08 Decay Product Nuclide | Y09 Decay Product Yield | | Y09 Decay Product Nuclide | Y10 Decay Product Yield | | Y10 Decay Product Nuclide | Y11 Decay Product Yield | | Y11 Decay Product Nuclide | Y12 Decay Product Yield | | Y12 Decay Product Nuclide |
| --- | --- | --- | --- | --- | --- | --- | --- | --- | --- | --- | --- | --- | --- | --- | --- | --- | --- | --- | --- | --- | --- | --- | --- | --- | --- | --- | --- | --- | --- | --- | --- | --- | --- | --- | --- | --- | --- | --- | --- | --- | --- | --- | --- | --- | --- | --- | --- | --- | --- | --- | --- | --- | --- | --- | --- | --- | --- | --- | --- | --- | --- | --- | --- | --- | --- | --- | --- | --- | --- | --- | --- | --- | --- | --- | --- | --- | --- | --- | --- | --- | --- | --- | --- | --- | --- | --- | --- | --- | --- | --- | --- | --- | --- | --- | --- | --- | --- | --- | --- | --- | --- | --- | --- | --- |
| Isotope_080_hg_171_u | Unstable | ¹⁷¹Hg | Fermion | 80 | p | 91 | n | 3/2 | -1 | 171.003'760'000'0 | u | ~ 0 | % | ~ 0 | 3.502'000'000'0 | MeV | 7.685'000'000'0 | MeV | - | | - | | 2.54E-12 | year | 80.000 | micro-seconds ( x⁻⁶ ) | 100.000'000 | % | α | 7,617.000 | keV | ¹⁶⁷Pt | ¹⁷¹Hg > [ 100 % , α , 7,617.0 keV ] > ¹⁶⁷Pt | | | β+ | 10,045.000 | keV | ¹⁷¹Au | ¹⁷¹Hg > [ , β+ , 10,045.0 keV ] > ¹⁷¹Au | | | | | | | | | | | | | | | | | | | | | | | | | | | | | 53.132'851 | % | ¹⁵¹Eu | 19.032'616 | % | ¹⁴³Nd | 0.001'452 | % | ¹⁴³Nd | 0.000'173 | % | ¹⁷⁰Yb | 0.000'018 | % | ¹⁶⁶Er | ? | % | ¹⁵⁹Tb | ? | % | ¹⁵⁵Gd | ? | % | ¹⁵⁴Gd | ? | % | ¹⁶⁷Er | ? | % | ¹⁶³Dy | ? | % | ¹⁵⁰Sm | ? | % | ¹⁵⁸Gd |
| Isotope_080_hg_172_u | Unstable | ¹⁷²Hg | Boson | 80 | p | 92 | n | 0 | 1 | 171.998'832'686'0 | u | ~ 0 | % | ~ 0 | -1.087'345'000'0 | MeV | 7.713'757'000'0 | MeV | - | | - | | 1.33E-11 | year | 420.000 | micro-seconds ( x⁻⁶ ) | 100.000'000 | % | α | 7,525.300 | keV | ¹⁶⁸Pt | ¹⁷²Hg > [ 100 % , α , 7,525.3 keV ] > ¹⁶⁸Pt | | | | | | | | | | | | | | | | | | | | | | | | | | | | | | | | | | | | 7.277'794 | % | ¹⁴⁰Ce | ? | % | ¹⁴³Nd | ? | % | ¹⁵¹Eu | ? | % | ¹⁶⁰Dy | ? | % | ¹⁵²Sm | ? | % | ¹⁵⁶Gd | | | | | | | | | | | | | | | | | | |
| Isotope_080_hg_173_u | Unstable | ¹⁷³Hg | Fermion | 80 | p | 93 | n | 3/2 | -1 | 172.997'242'000'0 | u | ~ 0 | % | ~ 0 | -2.569'000'000'0 | MeV | 7.724'7.724'7.724'7.724 | MeV | - | | - | | 3.49E-11 | year | 1.100 | milli-seconds ( x⁻³ ) | 100.000'000 | % | α | 7,381.000 | keV | ¹⁶⁹Pt | ¹⁷³Hg > [ 100 % , α , 7,381.0 keV ] > ¹⁶⁹Pt | | | | | | | | | | | | | | | | | | | | | | | | | | | | | | | | | | | | 2.895'920 | % | ¹⁴⁵Nd | 0.000'263 | % | ¹⁴⁰Ce | 0.000'000 | % | ¹⁴¹Pr | ? | % | ¹⁶⁹Tm | ? | % | ¹⁶⁵Ho | ? | % | ¹⁵⁷Gd | ? | % | ¹⁵³Eu | ? | % | ¹⁶¹Dy | ? | % | ¹⁵²Sm | | | | | | | | | |
| Isotope_080_hg_174_u | Unstable | ¹⁷⁴Hg | Boson | 80 | p | 94 | n | 0 | 1 | 173.992'863'695'0 | u | ~ 0 | % | ~ 0 | -6.647'425'000'0 | MeV | 7.749'821'000'0 | MeV | - | | - | | 6.34E-11 | year | 2.000 | milli-seconds ( x⁻³ ) | 100.000'000 | % | α | 7,233.190 | keV | ¹⁷⁰Pt | ¹⁷⁴Hg > [ 100 % , α , 7,233.19 keV ] > ¹⁷⁰Pt | | | β+ | 6,526.000 | keV | ¹⁷⁴Au | ¹⁷⁴Hg > [ , β+ , 6,526.0 keV ] > ¹⁷⁴Au | | | | | | | | | | | | | | | | | | | | | | | | | | | | | 14.519'370 | % | ¹⁴²Nd | 2.044'874 | % | ¹⁷⁰Yb | 0.002'131 | % | ¹⁶⁶Er | ? | % | ¹⁵⁴Gd | ? | % | ¹⁷⁴Yb | ? | % | ¹⁵⁰Sm | ? | % | ¹⁵⁸Gd | ? | % | ¹⁶²Dy | | | | | | | | | | | | |
| Isotope_080_hg_175_u | Unstable | ¹⁷⁵Hg | Fermion | 80 | p | 95 | n | 5/2 | -1 | 174.991'423'270'0 | u | ~ 0 | % | ~ 0 | -7.989'172'000'0 | MeV | 7.759'325'000'0 | MeV | - | | - | | 3.42E-10 | year | 10.800 | milli-seconds ( x⁻³ ) | 99.000'000 | % | α | 7,056.500 | keV | ¹⁷¹Pt | ¹⁷⁵Hg > [ 99 % , α , 7,056.5 keV ] > ¹⁷¹Pt | | | β+ | 8,432.000 | keV | ¹⁷⁵Au | ¹⁷⁵Hg > [ , β+ , 8,432.0 keV ] > ¹⁷⁵Au | | | | | | | | | | | | | | | | | | | | | | | | | | | | | 91.810'818 | % | ¹⁶³Dy | 4.856'682 | % | ¹⁵⁹Tb | 1.652'935 | % | ¹⁵¹Eu | 0.592'077 | % | ¹⁴³Nd | 0.276'289 | % | ¹⁵⁵Gd | ? | % | ¹⁷¹Yb | ? | % | ¹⁷⁵Lu | ? | % | ¹⁶⁷Er | | | | | | | | | | | | |
| Isotope_080_hg_176_u | Unstable | ¹⁷⁶Hg | Boson | 80 | p | 96 | n | 0 | 1 | 175.987'354'580'0 | u | ~ 0 | % | ~ 0 | -11.779'132'000'0 | MeV | 7.782'632'000'0 | MeV | - | | - | | 6.46E-10 | year | 20.400 | milli-seconds ( x⁻³ ) | 90.000'000 | % | α | 6,896.970 | keV | ¹⁷²Pt | ¹⁷⁶Hg > [ 90 % , α , 6,896.97 keV ] > ¹⁷²Pt | | | β+ | 5,736.000 | keV | ¹⁷⁶Au | ¹⁷⁶Hg > [ , β+ , 5,736.0 keV ] > ¹⁷⁶Au | | | | | | | | | | | | | | | | | | | | | | | | | | | | | 1.281'333 | % | ¹⁶⁰Dy | 0.000'084 | % | ¹⁴⁰Ce | ? | % | ¹⁷²Yb | ? | % | ¹⁷⁶Hf | ? | % | ¹⁵²Sm | ? | % | ¹⁵⁸Gd | ? | % | ¹⁶⁸Er | ? | % | ¹⁶⁴Dy | | | | | | | | | | | | |
| Isotope_080_hg_177_u | Unstable | ¹⁷⁷Hg | Fermion | 80 | p | 97 | n | 5/2 | -1 | 176.986'279'158'0 | u | ~ 0 | % | ~ 0 | -12.780'882'000'0 | MeV | 7.789'922'000'0 | MeV | - | | - | | 4.03E-9 | year | 127.300 | milli-seconds ( x⁻³ ) | 85.000'000 | % | α | 6,735.800 | keV | ¹⁷³Pt | ¹⁷⁷Hg > [ 85 % , α , 6,735.8 keV ] > ¹⁷³Pt | | | β+ | 7,747.100 | keV | ¹⁷⁷Au | ¹⁷⁷Hg > [ , β+ , 7,747.1 keV ] > ¹⁷⁷Au | | | | | | | | | | | | | | | | | | | | | | | | | | | | | 65.651'115 | % | ¹⁶⁹Tm | 26.598'000 | % | ¹⁷³Yb | 7.857'277 | % | ¹⁶⁵Ho | 0.015'708 | % | ¹⁶¹Dy | 0.000'020 | % | ¹⁵⁷Gd | 0.000'000 | % | ¹⁵³Eu | 0.000'000 | % | ¹⁴⁵Nd | 0.000'000 | % | ¹⁴¹Pr | ? | % | ¹⁷⁷Hf | | | | | | | | | |
| Isotope_080_hg_178_u | Unstable | ¹⁷⁸Hg | Boson | 80 | p | 98 | n | 0 | 1 | 177.982'483'143'0 | u | ~ 0 | % | ~ 0 | -16.316'846'000'0 | MeV | 7.811'368'000'0 | MeV | - | | - | | 8.52E-9 | year | 269.000 | milli-seconds ( x⁻³ ) | 70.000'000 | % | α | 6,577.390 | keV | ¹⁷⁴Pt | ¹⁷⁸Hg > [ 70 % , α , 6,577.39 keV ] > ¹⁷⁴Pt | | | β+ | 4,987.100 | keV | ¹⁷⁸Au | ¹⁷⁸Hg > [ , β+ , 4,987.1 keV ] > ¹⁷⁸Au | | | | | | | | | | | | | | | | | | | | | | | | | | | | | 62.013'998 | % | ¹⁷⁰Yb | 16.614'000 | % | ¹⁷⁸Hf | 5.066'948 | % | ¹⁶⁶Er | 0.000'000 | % | ¹⁴²Nd | ? | % | ¹⁵⁴Gd | ? | % | ¹⁷⁴Yb | ? | % | ¹⁵⁰Sm | ? | % | ¹⁵⁸Gd | ? | % | ¹⁶²Dy | | | | | | | | | |
| Isotope_080_hg_179_u | Unstable | ¹⁷⁹Hg | Fermion | 80 | p | 99 | n | 5/2 | -1 | 178.981'833'861'0 | u | ~ 0 | % | ~ 0 | -16.921'649'000'0 | MeV | 7.816'199'000'0 | MeV | - | | - | | 3.45E-8 | year | 1.090 | seconds ( x⁰ ) | 53.000'000 | % | α | 6,343.500 | keV | ¹⁷⁵Pt | ¹⁷⁹Hg > [ 53 % , α , 6,343.5 keV ] > ¹⁷⁵Pt | | | β+ | ? | keV | ¹⁷⁸Pt | ¹⁷⁹Hg > [ , β+ , ? keV ] > ¹⁷⁸Pt | | | | | | | | | | | | | | | | | | | | | | | | | | | | | 33.309'440 | % | ¹⁷¹Yb | 0.610'316 | % | ¹⁶⁷Er | 0.138'450 | % | ¹⁷⁸Hf | 0.011'553 | % | ¹⁷⁰Yb | 0.000'244 | % | ¹⁶³Dy | 0.000'000 | % | ¹⁶⁶Er | 0.000'000 | % | ¹⁵⁹Tb | ? | % | ¹⁷⁵Lu | ? | % | ¹⁷⁴Yb | | | | | | | | | |
| Isotope_080_hg_180_u | Unstable | ¹⁸⁰Hg | Boson | 80 | p | 100 | n | 0 | 1 | 179.978'266'394'0 | u | ~ 0 | % | ~ 0 | -20.244'723'000'0 | MeV | 7.836'078'000'0 | MeV | - | | - | | 8.11E-8 | year | 2.560 | seconds ( x⁰ ) | 52.000'000 | % | β+ | 4,329.500 | keV | ¹⁸⁰Au | ¹⁸⁰Hg > [ 52 % , β+ , 4,329.5 keV ] > ¹⁸⁰Au | | | α | 6,258.260 | keV | ¹⁷⁵Pt | ¹⁸⁰Hg > [ , α , 6,258.26 keV ] > ¹⁷⁵Pt | | | | | | | | | | | | | | | | | | | | | | | | | | | | | 29.897'616 | % | ¹⁷⁶Hf | 18.990'936 | % | ¹⁷²Yb | ? | % | ¹⁸⁰Hf | ? | % | ¹⁶⁸Er | ? | % | ¹⁶⁴Dy | ? | % | ¹⁶⁰Dy | | | | | | | | | | | | | | | | | | |
| Isotope_080_hg_181_u | Unstable | ¹⁸¹Hg | Fermion | 80 | p | 101 | n | 1/2 | -1 | 180.977'819'311'0 | u | ~ 0 | % | ~ 0 | -20.661'178'000'0 | MeV | 7.839'679'000'0 | MeV | 0.507'100'000'0 | nm | - | | 1.14E-7 | year | 3.600 | seconds ( x⁰ ) | 31.000'000 | % | α | 6,284.390 | keV | ¹⁷⁷Pt | ¹⁸¹Hg > [ 31 % , α , 6,284.39 keV ] > ¹⁷⁷Pt | | | β+p | ? | keV | ¹⁸⁰Pt | ¹⁸¹Hg > [ , β+p , ? keV ] > ¹⁸⁰Pt | 0.000'011 | % | β+α | ? | keV | ¹⁷⁷Ir | ¹⁸¹Hg > [ 0.000011 % , β+α , ? keV ] > ¹⁷⁷Ir | | | | | | | | | | | | | | | | | | | | | | 29.233'011 | % | ¹⁷⁷Hf | 1.784'540 | % | ¹⁷³Yb | 0.007'068 | % | ¹⁶⁹Tm | 0.000'048 | % | ¹⁷⁶Hf | ? | % | ¹⁸⁰Hf | | | | | | | | | | | | | | | | | | | | | |
| Isotope_080_hg_182_u | Unstable | ¹⁸²Hg | Boson | 80 | p | 102 | n | 0 | 1 | 181.974'689'964'0 | u | ~ 0 | % | ~ 0 | -23.576'146'000'0 | MeV | 7.856'968'000'0 | MeV | - | | - | | 3.43E-7 | year | 10.830 | seconds ( x⁰ ) | 86.200'000 | % | β+ | 3,702.400 | keV | ¹⁸²Au | ¹⁸²Hg > [ 86.2 % , β+ , 3,702.4 keV ] > ¹⁸²Au | | | α | 5,996.950 | keV | ¹⁷⁸Pt | ¹⁸²Hg > [ , α , 5,996.95 keV ] > ¹⁷⁸Pt | 0.000'010 | % | β+p | ? | keV | ¹⁸¹Pt | ¹⁸²Hg > [ 0.00001 % , β+p , ? keV ] > ¹⁸¹Pt | | | | | | | | | | | | | | | | | | | | | | 12.882'216 | % | ¹⁷⁸Hf | 1.062'855 | % | ¹⁷⁰Yb | 0.000'010 | % | ¹⁸¹Ta | 0.000'003 | % | ¹⁶⁶Er | 0.000'000 | % | ¹⁷⁷Hf | ? | % | ¹⁷⁴Yb | | | | | | | | | | | | | | | | | | |
| Isotope_080_hg_183_u | Unstable | ¹⁸³Hg | Fermion | 80 | p | 103 | n | 1/2 | -1 | 182.974'449'841'0 | u | ~ 0 | % | ~ 0 | -23.799'819'000'0 | MeV | 7.859'361'000'0 | MeV | 0.524'000'000'0 | nm | - | | 2.98E-7 | year | 9.400 | seconds ( x⁰ ) | 88.300'000 | % | β+ | 5,364.900 | keV | ¹⁸³Au | ¹⁸³Hg > [ 88.3 % , β+ , 5,364.9 keV ] > ¹⁸³Au | | | α | 6,039.050 | keV | ¹⁷⁹Pt | ¹⁸³Hg > [ , α , 6,039.05 keV ] > ¹⁷⁹Pt | 0.000'260 | % | β+p | ? | keV | ¹⁸²Pt | ¹⁸³Hg > [ 0.00026 % , β+p , ? keV ] > ¹⁸²Pt | | | | | | | | | | | | | | | | | | | | | | 12.238'277 | % | ¹⁷⁹Hf | 0.028'080 | % | ¹⁷⁵Lu | 0.000'000 | % | ¹⁷⁸Hf | | | | | | | | | | | | | | | | | | | | | | | | | | | |
| Isotope_080_hg_184_u | Unstable | ¹⁸⁴Hg | Boson | 80 | p | 104 | n | 0 | 1 | 183.971'713'051'0 | u | ~ 0 | % | ~ 0 | -26.349'123'000'0 | MeV | 7.874'368'000'0 | MeV | - | | - | | 9.70E-7 | year | 30.600 | seconds ( x⁰ ) | 98.890'000 | % | β+ | 2,947.400 | keV | ¹⁸⁴Au | ¹⁸⁴Hg > [ 98.89 % , β+ , 2,947.4 keV ] > ¹⁸⁴Au | | | α | 5,661.920 | keV | ¹⁸⁰Pt | ¹⁸⁴Hg > [ , α , 5,661.92 keV ] > ¹⁸⁰Pt | | | | | | | | | | | | | | | | | | | | | | | | | | | | | 0.003'330 | % | ¹⁷⁶Hf | ? | % | ¹⁸⁰Hf | | | | | | | | | | | | | | | | | | | | | | | | | | | | | | |
| Isotope_080_hg_185_u | Unstable | ¹⁸⁵Hg | Fermion | 80 | p | 105 | n | 1/2 | -1 | 184.971'899'086'0 | u | ~ 0 | % | ~ 0 | -26.175'833'000'0 | MeV | 7.874'496'000'0 | MeV | 0.508'000'000'0 | nm | - | | 1.56E-6 | year | 49.100 | seconds ( x⁰ ) | 94.000'000 | % | β+ | 4,668.900 | keV | ¹⁸⁵Au | ¹⁸⁵Hg > [ 94 % , β+ , 4,668.9 keV ] > ¹⁸⁵Au | | | α | 5,773.910 | keV | ¹⁸¹Pt | ¹⁸⁵Hg > [ , α , 5,773.91 keV ] > ¹⁸¹Pt | | | | | | | | | | | | | | | | | | | | | | | | | | | | | 94.000'000 | % | ¹⁸⁵Re | 6.249'100 | % | ¹⁸¹Ta | 0.004'440 | % | ¹⁷⁷Hf | | | | | | | | | | | | | | | | | | | | | | | | | | | |
| Isotope_080_hg_186_u | Unstable | ¹⁸⁶Hg | Boson | 80 | p | 106 | n | 0 | 1 | 185.969'361'790'0 | u | ~ 0 | % | ~ 0 | -28.539'309'000'0 | MeV | 7.888'261'000'0 | MeV | - | | - | | 2.62E-6 | year | 82.800 | seconds ( x⁰ ) | 100.000'000 | % | β+ | 2,153.300 | keV | ¹⁸⁶Au | ¹⁸⁶Hg > [ 100 % , β+ , 2,153.3 keV ] > ¹⁸⁶Au | | | α | 5,205.100 | keV | ¹⁸²Pt | ¹⁸⁶Hg > [ , α , 5,205.1 keV ] > ¹⁸²Pt | | | | | | | | | | | | | | | | | | | | | | | | | | | | | 0.000'006 | % | ¹⁷⁸Hf | | | | | | | | | | | | | | | | | | | | | | | | | | | | | | | | | |
| Isotope_080_hg_187_u | Unstable | ¹⁸⁷Hg | Fermion | 80 | p | 107 | n | 3/2 | -1 | 186.969'814'236'0 | u | ~ 0 | % | ~ 0 | -28.117'858'000'0 | MeV | 7.886'986'000'0 | MeV | -1.044'000'000'0 | nm | 0.450'000'000'0 | b | 3.49E-6 | year | 109.980 | seconds ( x⁰ ) | 100.000'000 | % | β+ | 3,865.100 | keV | ¹⁸⁷Au | ¹⁸⁷Hg > [ 100 % , β+ , 3,865.1 keV ] > ¹⁸⁷Au | | | α | 5,229.700 | keV | ¹⁸³Pt | ¹⁸⁷Hg > [ , α , 5,229.7 keV ] > ¹⁸³Pt | | | | | | | | | | | | | | | | | | | | | | | | | | | | | 100.000'000 | % | ¹⁸⁷Os | 0.000'002 | % | ¹⁷⁹Hf | | | | | | | | | | | | | | | | | | | | | | | | | | | | | | |
| Isotope_080_hg_188_u | Unstable | ¹⁸⁸Hg | Boson | 80 | p | 108 | n | 0 | 1 | 187.967'577'049'0 | u | ~ 0 | % | ~ 0 | -30.201'784'000'0 | MeV | 7.899'051'000'0 | MeV | - | | - | | 6.18E-6 | year | 195.000 | seconds ( x⁰ ) | 100.000'000 | % | β+ | 1,076.800 | keV | ¹⁸⁸Au | ¹⁸⁸Hg > [ 100 % , β+ , 1,076.8 keV ] > ¹⁸⁸Au | | | α | 4,705.500 | keV | ¹⁸⁴Pt | ¹⁸⁸Hg > [ , α , 4,705.5 keV ] > ¹⁸⁴Pt | | | | | | | | | | | | | | | | | | | | | | | | | | | | | 100.000'000 | % | ¹⁸⁸Os | ? | % | ¹⁸⁰Hf | ? | % | ¹⁷⁶Hf | | | | | | | | | | | | | | | | | | | | | | | | | | | |
| Isotope_080_hg_189_u | Unstable | ¹⁸⁹Hg | Fermion | 80 | p | 109 | n | 3/2 | -1 | 188.968'190'034'0 | u | ~ 0 | % | ~ 0 | -29.630'792'000'0 | MeV | 7.896'942'000'0 | MeV | -0.608'600'000'0 | nm | -0.760'000'000'0 | b | 1.46E-5 | year | 460.020 | seconds ( x⁰ ) | 100.000'000 | % | β+ | 2,929.000 | keV | ¹⁸⁹Au | ¹⁸⁹Hg > [ 100 % , β+ , 2,929.0 keV ] > ¹⁸⁹Au | | | α | 4,627.500 | keV | ¹⁸⁵Pt | ¹⁸⁹Hg > [ , α , 4,627.5 keV ] > ¹⁸⁵Pt | | | | | | | | | | | | | | | | | | | | | | | | | | | | | 100.000'000 | % | ¹⁸⁹Os | 0.000'060 | % | ¹⁸⁵Re | 0.000'000 | % | ¹⁸¹Ta | | | | | | | | | | | | | | | | | | | | | | | | | | | |
| Isotope_080_hg_190_u | Unstable | ¹⁹⁰Hg | Boson | 80 | p | 110 | n | 0 | 1 | 189.966'322'449'0 | u | ~ 0 | % | ~ 0 | -31.370'436'000'0 | MeV | 7.907'016'000'0 | MeV | - | | - | | 3.80E-5 | year | 1.200 | kilo-seconds ( x³ ) | 100.000'000 | % | ϵ | 1,511.000 | keV | ¹⁹⁰Au | ¹⁹⁰Hg > [ 100 % , ϵ , 1,511.0 keV ] > ¹⁹⁰Au | | | e+ | ? | keV | ¹⁹⁰Au | ¹⁹⁰Hg > [ , e+ , ? keV ] > ¹⁹⁰Au | 0.000'000 | % | α | 4,069.100 | keV | ¹⁸⁶Pt | ¹⁹⁰Hg > [ 0.00000034 % , α , 4,069.1 keV ] > ¹⁸⁶Pt | | | | | | | | | | | | | | | | | | | | | | ? | % | ¹⁹⁰Os | ? | % | ¹⁷⁸Hf | | | | | | | | | | | | | | | | | | | | | | | | | | | | | | |
| Isotope_080_hg_191_u | Unstable | ¹⁹¹Hg | Fermion | 80 | p | 111 | n | 3/2 | -1 | 190.967'157'105'0 | u | ~ 0 | % | ~ 0 | -30.592'960'000'0 | MeV | 7.903'805'000'0 | MeV | -0.618'000'000'0 | nm | -0.800'000'000'0 | b | 9.19E-5 | year | 2.902 | kilo-seconds ( x³ ) | 100.000'000 | % | β+ | 2,194.000 | keV | ¹⁹¹Au | ¹⁹¹Hg > [ 100 % , β+ , 2,194.0 keV ] > ¹⁹¹Au | | | α | 3,695.100 | keV | ¹⁸⁷Pt | ¹⁹¹Hg > [ , α , 3,695.1 keV ] > ¹⁸⁷Pt | | | | | | | | | | | | | | | | | | | | | | | | | | | | | ? | % | ¹⁹⁰Os | ? | % | ¹⁷⁸Hf | | | | | | | | | | | | | | | | | | | | | | | | | | | | | | |
| Isotope_080_hg_192_u | Unstable | ¹⁹²Hg | Boson | 80 | p | 112 | n | 0 | 1 | 191.965'634'327'0 | u | ~ 0 | % | ~ 0 | -32.011'418'000'0 | MeV | 7.912'065'000'0 | MeV | - | | - | | 5.55E-4 | year | 17.500 | kilo-seconds ( x³ ) | 100.000'000 | % | ϵ | 765.100 | keV | ¹⁹²Au | ¹⁹²Hg > [ 100 % , ϵ , 765.1 keV ] > ¹⁹²Au | | | α | 3,386.600 | keV | ¹⁸⁸Pt | ¹⁹²Hg > [ , α , 3,386.6 keV ] > ¹⁸⁸Pt | | | | | | | | | | | | | | | | | | | | | | | | | | | | | 100.000'000 | % | ¹⁹²Pt | 0.000'004 | % | ¹⁸⁸Os | ? | % | ¹⁸⁰Hf | ? | % | ¹⁷⁶Hf | | | | | | | | | | | | | | | | | | | | | | | | |
| Isotope_080_hg_193_u | Unstable | ¹⁹³Hg | Fermion | 80 | p | 113 | n | 3/2 | -1 | 192.966'665'421'0 | u | ~ 0 | % | ~ 0 | -31.050'961'000'0 | MeV | 7.907'914'000'0 | MeV | -0.627'570'000'0 | nm | -0.720'000'000'0 | b | 4.44E-4 | year | 14.004 | kilo-seconds ( x³ ) | 100.000'000 | % | β+ | 1,321.200 | keV | ¹⁹³Au | ¹⁹³Hg > [ 100 % , β+ , 1,321.2 keV ] > ¹⁹³Au | | | | | | | | | | | | | | | | | | | | | | | | | | | | | | | | | | | | 100.000'000 | % | ¹⁹³Ir | 94.000'000 | % | ¹⁸⁹Os | | | | | | | | | | | | | | | | | | | | | | | | | | | | | | |
| Isotope_080_hg_194_u | Unstable | ¹⁹⁴Hg | Boson | 80 | p | 114 | n | 0 | 1 | 193.965'439'409'0 | u | ~ 0 | % | ~ 0 | -32.192'983'000'0 | MeV | 7.915'7.915'7.915'7.915 | MeV | - | | - | | 4.41E+2 | years | 13.911 | giga-seconds ( x⁹ ) | 100.000'000 | % | ϵ | 69.100 | keV | ¹⁹⁴Au | ¹⁹⁴Hg > [ 100 % , ϵ , 69.1 keV ] > ¹⁹⁴Au | | | | | | | | | | | | | | | | | | | | | | | | | | | | | | | | | | | | 100.000'000 | % | ¹⁹⁴Pt | | | | | | | | | | | | | | | | | | | | | | | | | | | | | | | | | |
| Isotope_080_hg_195_u | Unstable | ¹⁹⁵Hg | Fermion | 80 | p | 115 | n | 1/2 | -1 | 194.966'720'113'0 | u | ~ 0 | % | ~ 0 | -31.000'015'000'0 | MeV | 7.909'329'000'0 | MeV | 0.541'474'900'0 | nm | - | | 1.20E-3 | year | 37.910 | kilo-seconds ( x³ ) | 100.000'000 | % | β+ | 547.800 | keV | ¹⁹⁵Au | ¹⁹⁵Hg > [ 100 % , β+ , 547.8 keV ] > ¹⁹⁵Au | | | | | | | | | | | | | | | | | | | | | | | | | | | | | | | | | | | | 100.000'000 | % | ¹⁹⁵Pt | | | | | | | | | | | | | | | | | | | | | | | | | | | | | | | | | |
| Isotope_080_hg_196_s | Stable | ¹⁹⁶Hg | Boson | 80 | p | 116 | n | 0 | 1 | 195.965'832'649'0 | u | .0.15 | % | #VALUE! | -31.826'683'000'0 | MeV | 7.914'373'000'0 | MeV | - | | - | | - | | | | ? | % | 2β+ | -1,223.630 | keV | ¹⁹⁶Pt | ¹⁹⁶Hg > [ ? % , 2β+ , -1,223.63 keV ] > ¹⁹⁶Pt | | | | | | | | | | | | | | | | | | | | | | | | | | | | | | | | | | | | ? | % | ¹⁹⁶Pt | | | | | | | | | | | | | | | | | | | | | | | | | | | | | | | | | |
| Isotope_080_hg_197_u | Unstable | ¹⁹⁷Hg | Fermion | 80 | p | 117 | n | 1/2 | -1 | 196.967'212'908'0 | u | ~ 0 | % | ~ 0 | -30.540'979'000'0 | MeV | 7.908'643'000'0 | MeV | 0.527'374'400'0 | nm | - | | 7.41E-3 | year | 233.798 | kilo-seconds ( x³ ) | 100.000'000 | % | ϵ | 600.110 | keV | ¹⁹⁷Au | ¹⁹⁷Hg > [ 100 % , ϵ , 600.11 keV ] > ¹⁹⁷Au | | | | | | | | | | | | | | | | | | | | | | | | | | | | | | | | | | | | 100.000'000 | % | ¹⁹⁷Au | | | | | | | | | | | | | | | | | | | | | | | | | | | | | | | | | |
| Isotope_080_hg_198_s | Stable | ¹⁹⁸Hg | Boson | 80 | p | 118 | n | 0 | 1 | 197.966'769'032'0 | u | 9.970'000 | % | 19.737'286'872'5 | -30.954'447'000'0 | MeV | 7.911'553'000'0 | MeV | - | | - | | - | | | | | | | | | | | | | | | | | | | | | | | | | | | | | | | | | | | | | | | | | | | | | | | | | | | | | | | | | | | | | | | | | | | | | | | | | | | | | | | | | |
| Isotope_080_hg_199_s | Stable | ¹⁹⁹Hg | Fermion | 80 | p | 119 | n | 1/2 | -1 | 198.968'279'932'0 | u | 16.870'000 | % | 33.565'948'824'5 | -29.547'053'000'0 | MeV | 7.905'284'000'0 | MeV | 0.505'885'500'0 | nm | - | | - | | | | | | | | | | | | | | | | | | | | | | | | | | | | | | | | | | | | | | | | | | | | | | | | | | | | | | | | | | | | | | | | | | | | | | | | | | | | | | | | | |
| Isotope_080_hg_200_s | Stable | ²⁰⁰Hg | Boson | 80 | p | 120 | n | 0 | 1 | 199.968'326'004'0 | u | 23.000'000 | % | 45.992'714'980'9 | -29.504'137'000'0 | MeV | 7.905'899'000'0 | MeV | - | | - | | - | | | | | | | | | | | | | | | | | | | | | | | | | | | | | | | | | | | | | | | | | | | | | | | | | | | | | | | | | | | | | | | | | | | | | | | | | | | | | | | | | |
| Isotope_080_hg_201_s | Stable | ²⁰¹Hg | Fermion | 80 | p | 121 | n | 3/2 | -1 | 200.970'302'268'0 | u | 13.180'000 | % | 26.487'885'838'9 | -27.663'259'000'0 | MeV | 7.897'564'000'0 | MeV | -0.560'225'700'0 | nm | 0.385'000'000'0 | b | - | | | | | | | | | | | | | | | | | | | | | | | | | | | | | | | | | | | | | | | | | | | | | | | | | | | | | | | | | | | | | | | | | | | | | | | | | | | | | | | | | |
| Isotope_080_hg_202_s | Stable | ²⁰²Hg | Boson | 80 | p | 122 | n | 0 | 1 | 201.970'643'011'0 | u | 29.860'000 | % | 60.308'434'003'1 | -27.345'859'000'0 | MeV | 7.896'852'000'0 | MeV | - | | - | | - | | | | | | | | | | | | | | | | | | | | | | | | | | | | | | | | | | | | | | | | | | | | | | | | | | | | | | | | | | | | | | | | | | | | | | | | | | | | | | | | | |
| Isotope_080_hg_203_u | Unstable | ²⁰³Hg | Fermion | 80 | p | 123 | n | 5/2 | -1 | 202.972'872'484'0 | u | ~ 0 | % | ~ 0 | -25.269'119'000'0 | MeV | 7.887'482'000'0 | MeV | 0.848'950'000'0 | nm | 0.343'000'000'0 | b | 1.28E-1 | year | 4.027 | mega-seconds ( x⁶ ) | 100.000'000 | % | β- | 492.070 | keV | ²⁰³Tl | ²⁰³Hg > [ 100 % , β- , 492.07 keV ] > ²⁰³Tl | | | | | | | | | | | | | | | | | | | | | | | | | | | | | | | | | | | | 100.000'000 | % | ²⁰³Tl | | | | | | | | | | | | | | | | | | | | | | | | | | | | | | | | | |
| Isotope_080_hg_204_s | Stable | ²⁰⁴Hg | Boson | 80 | p | 124 | n | 0 | 1 | 203.973'493'933'0 | u | 6.870'000 | % | 14.012'979'033'2 | -24.690'242'000'0 | MeV | 7.885'545'000'0 | MeV | - | | - | | - | | | | ? | % | 2β- | 419.490 | keV | ²⁰⁴Pb | ²⁰⁴Hg > [ ? % , 2β- , 419.49 keV ] > ²⁰⁴Pb | | | | | | | | | | | | | | | | | | | | | | | | | | | | | | | | | | | | ? | % | ²⁰⁰Hg | | | | | | | | | | | | | | | | | | | | | | | | | | | | | | | | | |
| Isotope_080_hg_205_u | Unstable | ²⁰⁵Hg | Fermion | 80 | p | 125 | n | 1/2 | -1 | 204.976'073'386'0 | u | ~ 0 | % | ~ 0 | -22.287'497'000'0 | MeV | -22.287'497'000'0 | MeV | 0.601'000'000'0 | nm | - | | 9.82E-6 | year | 310.020 | seconds ( x⁰ ) | 100.000'000 | % | β- | 1,533.090 | keV | ²⁰⁵Tl | ²⁰⁵Hg > [ 100 % , β- , 1,533.09 keV ] > ²⁰⁵Tl | | | | | | | | | | | | | | | | | | | | | | | | | | | | | | | | | | | | 100.000'000 | % | ²⁰⁵Tl | | | | | | | | | | | | | | | | | | | | | | | | | | | | | | | | | |
| Isotope_080_hg_206_u | Unstable | ²⁰⁶Hg | Boson | 80 | p | 126 | n | 0 | 1 | 205.977'514'066'0 | u | ~ 0 | % | ~ 0 | -20.945'512'000'0 | MeV | 7.869'170'000'0 | MeV | - | | - | | 1.55E-5 | year | 489.000 | seconds ( x⁰ ) | 100.000'000 | % | β- | 1,307.600 | keV | ²⁰⁶Tl | ²⁰⁶Hg > [ 100 % , β- , 1,307.6 keV ] > ²⁰⁶Tl | | | | | | | | | | | | | | | | | | | | | | | | | | | | | | | | | | | | 100.000'000 | % | ²⁰⁶Pb | | | | | | | | | | | | | | | | | | | | | | | | | | | | | | | | | |
| Isotope_080_hg_207_u | Unstable | ²⁰⁷Hg | Fermion | 80 | p | 127 | n | 9/2 | 1 | 206.982'588'545'0 | u | ~ 0 | % | ~ 0 | -16.218'666'000'0 | MeV | 7.847'312'000'0 | MeV | - | | - | | 5.39E-6 | year | 169.980 | seconds ( x⁰ ) | 100.000'000 | % | β- | 4,815.000 | keV | ²⁰⁷Tl | ²⁰⁷Hg > [ 100 % , β- , 4,815.0 keV ] > ²⁰⁷Tl | | | | | | | | | | | | | | | | | | | | | | | | | | | | | | | | | | | | 100.000'000 | % | ²⁰⁷Pb | | | | | | | | | | | | | | | | | | | | | | | | | | | | | | | | | |
| Isotope_080_hg_208_u | Unstable | ²⁰⁸Hg | Boson | 80 | p | 128 | n | 0 | 1 | 207.985'940'000'0 | u | ~ 0 | % | ~ 0 | -13.097'000'000'0 | MeV | 7.833'000'000'0 | MeV | - | | - | | 7.92E-5 | year | 2.498 | kilo-seconds ( x³ ) | 100.000'000 | % | β- | 3,653.000 | keV | ²⁰⁸Tl | ²⁰⁸Hg > [ 100 % , β- , 3,653.0 keV ] > ²⁰⁸Tl | | | | | | | | | | | | | | | | | | | | | | | | | | | | | | | | | | | | 100.000'000 | % | ²⁰⁸Pb | | | | | | | | | | | | | | | | | | | | | | | | | | | | | | | | | |
| Isotope_080_hg_209_u | Unstable | ²⁰⁹Hg | Fermion | 80 | p | 129 | n | 9/2 | 1 | 208.991'040'000'0 | u | ~ 0 | % | ~ 0 | -8.346'000'000'0 | MeV | 7.812'000'000'0 | MeV | - | | - | | 1.17E-6 | year | 37.020 | seconds ( x⁰ ) | 100.000'000 | % | β- | 5,292.000 | keV | ²⁰⁹Tl | ²⁰⁹Hg > [ 100 % , β- , 5,292.0 keV ] > ²⁰⁹Tl | | | | | | | | | | | | | | | | | | | | | | | | | | | | | | | | | | | | 100.000'000 | % | ²⁰⁵Tl | | | | | | | | | | | | | | | | | | | | | | | | | | | | | | | | | |
| Isotope_080_hg_210_u | Unstable | ²¹⁰Hg | Boson | 80 | p | 130 | n | 0 | 1 | 209.994'510'000'0 | u | ~ 0 | % | ~ 0 | -5.114'000'000'0 | MeV | 7.798'000'000'0 | MeV | - | | - | | 1.90E-5 | year | 600.000 | seconds ( x⁰ ) | ? | % | β- | 4,132.000 | keV | ²¹⁰Tl | ²¹⁰Hg > [ ? % , β- , 4,132.0 keV ] > ²¹⁰Tl | | | | | | | | | | | | | | | | | | | | | | | | | | | | | | | | | | | | ? | % | ²⁰⁵Tl | ? | % | ²⁰⁶Pb | | | | | | | | | | | | | | | | | | | | | | | | | | | | | | |
---