HYDROGEN TO OGANESSON
ATOMIC ARCHITECTURE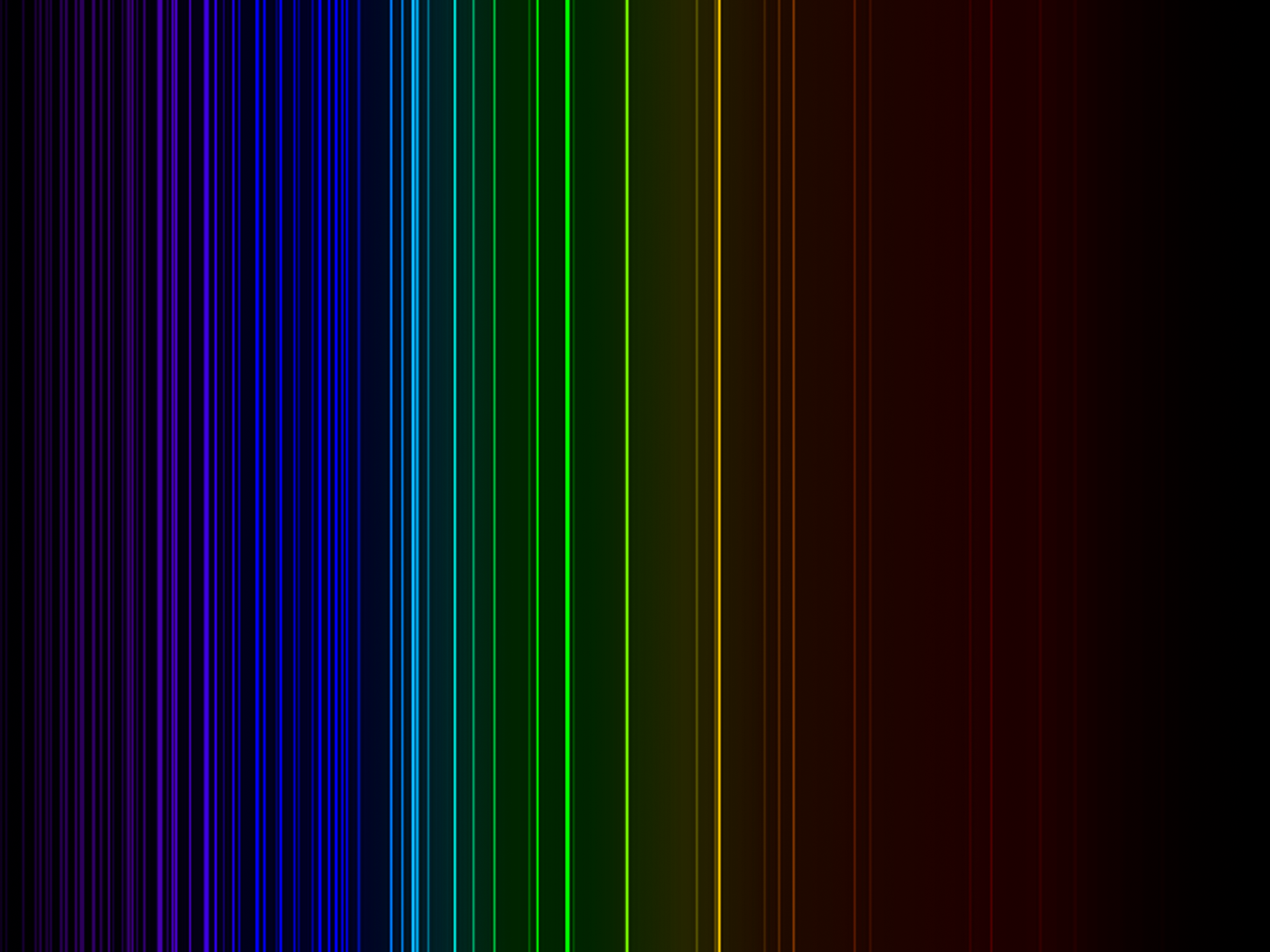 Spectrograph

Elemental Tile

Iridium
···
OVERVIEW
Iridium
Ir (77)
ɪˈrɪdiəm
PHONETICS
---
IDENTIFICATION
Iridium is a very hard, brittle, silvery-white transition metal and is also the most corrosion-resistant metal, even at temperatures as high as 2000 °C. Although only certain molten salts and halogens are corrosive to solid iridium, finely divided iridium dust is much more reactive and can be flammable.
ELEMENT BRIEF
---
1803 by Smithson Tennant, Antoine Fourcroy, Louis Vanquelin and Hippolyte Collet-Descotils, England.
DISCOVERY
---
Greek 'iris' meaning 'rainbow'.
ETYMOLOGY
---
Iridium
ELEMENT
---
Ir
SYMBOL
---
77
ATOMIC NUMBER
---
7439-88-5
CAS NUMBER
---
PHYSICAL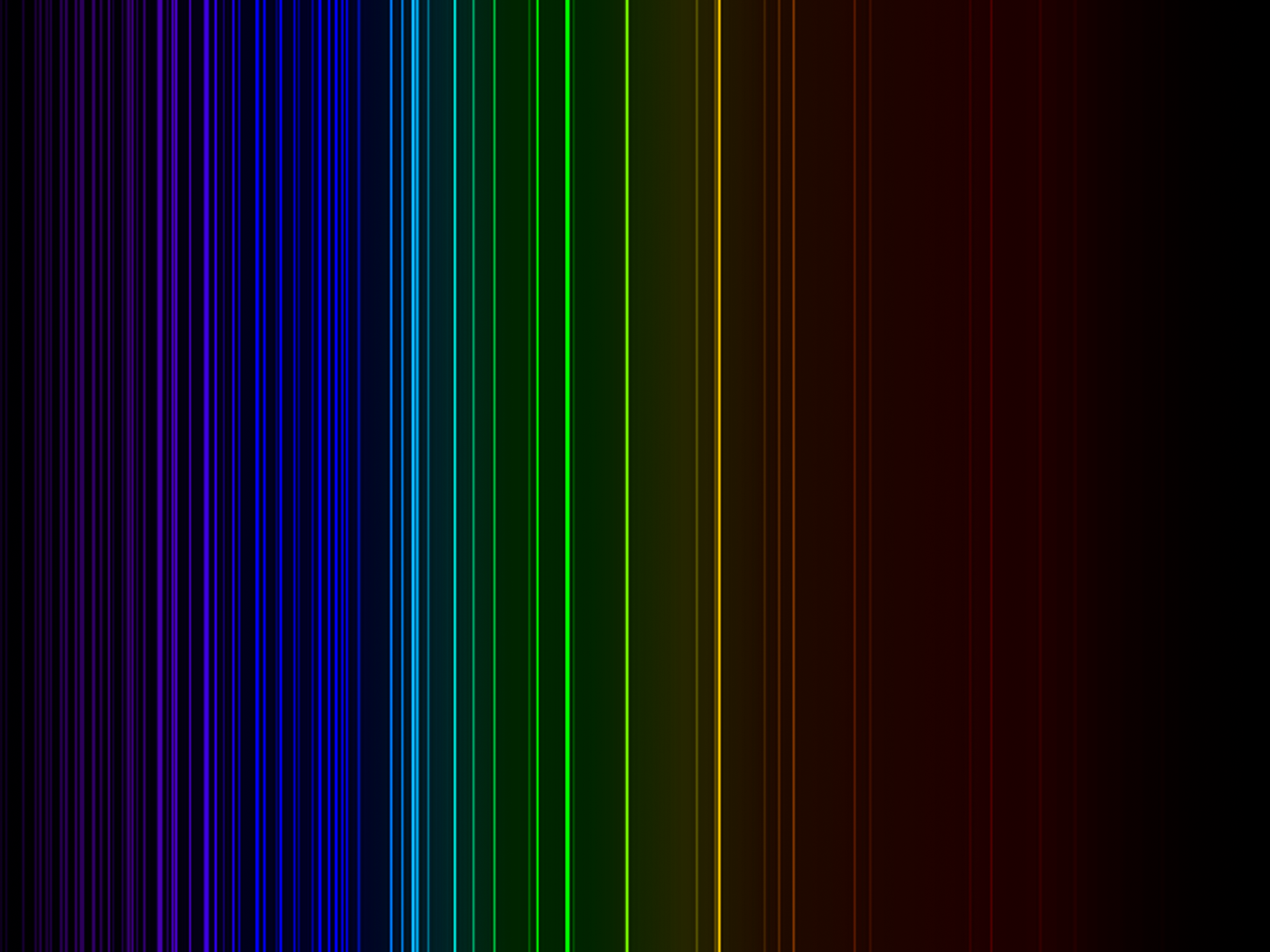 ELEMENTAL SPECTRUM
---
Silver
ELEMENTAL COLOUR
---
-
REFRACTIVE INDEX
---
0.260
POISSON RATIO
---
8.486 cm³
MOLAR VOLUME
---
1.67G Pa, 16.481'6k Atm
BRINELL HARDNESS
---
6.50
MOHS HARDNESS
---
1.76G Pa, 17.369'8k Atm
VICKERS HARDNESS
---
4,825 m/s, Mach 14.067'1
SPEED OF SOUND
---
320.00G Pa, 3.158'2M Atm
BULK MODULUS
---
210.00G Pa, 2.072'5M Atm
SHEAR MODULUS
---
528.00G Pa, 5.211'0M Atm
YOUNG MODULUS
---
ALLOTROPES
NONE
THERMODYNAMIC
2,739.15 K, 2,466.00 °C
MELTING POINT
---
4,701.15 K, 4,428.00 °C
BOILING POINT
---
-
AUTOMATIC IGNITION
---
-
FLASHPOINT
---
-
CRITICAL TEMPERATURE
---
-
CRITICAL PRESSURE
---
150.000'000 W/(m K)
THERMAL CONDUCTIVITY
---
0.000'006'4 K¯¹
THERMAL EXPANSION
---
131.00 J/(kg K)
SPECIFIC HEAT
---
26.000 kJ/mol
HEAT FUSION
---
560.000 kJ/mol
HEAT VAPORISATION
---
-
HEAT COMBUSTION
---
-
CURIE POINT
---
-
NEEL POINT
---
-
ADIABATIC INDEX
---
Solid
PHASE
---
ELECTROMAGNETIC
Conductor
ELECTRICAL TYPE
---
21.00M S/m
CONDUCTIVITY
---
47.00n Ω.m
RESISTIVITY
---
0.110 K
SUPERCONDUCTING POINT
---
Paramagnetic
MAGNETIC TYPE
---
0.000'000'002'3
MASS SUSCEPTIBILITY
---
0.000'000'000'442'00
MOLAR SUSCEPTIBILITY
---
0.000'052'100'00
VOLUME SUSCEPTIBILITY
---
STRUCTURE
Transition Metal
CLASSIFICATION
---
192.216'056'5
ATOMIC WEIGHT
---
177 pm
ATOMIC RADIUS
---
122 pm
COVALENT RADIUS SINGLE BOND
---
115 pm
COVALENT RADIUS DOUBLE BOND
---
107 pm
COVALENT RADIUS TRIPLE BOND
---
202 pm
VAN DER WAALS RADIUS
---
[Xe]6s²4f¹⁴5d⁷
ELECTRON CONFIGURATION
---
Cubic, Face-centred
CRYSTAL STRUCTURE
---
22.650'00 g/cm³
DENSITY AS SOLID
---
19.000'00 g/cm³
DENSITY AS LIQUID
---
-
DENSITY AS GAS
---
Fm_3m
SPACE GROUP NAME
---
225
SPACE GROUP NUMBER
---
π/2, π/2 π/2
LATTICE ANGLES
---
383.9, 383.9 383.9 pm
LATTICE CONSTANTS
---
REACTIVITY
6
VALENCE
---
2.2
ELECTRONEGATIVITY
---
150.91 kJ/mol
ELECTRON AFFINITY
---
IONISATION ENERGY
---
ELEMENTAL DISTRIBUTION
0.000'000'2 %
UNIVERSE
---
0.000'054 %
METEORITES
---
0.000'000'3 %
SUN
---
0.000'000'04 %
EARTH CRUST
---
-
OCEANS
---
-
HUMANS
---
ISOTOPES
Stable
HALF LIFE
---
Stable
LIFETIME
---
5s⁷ = 5, 2, -1, -1/2
QUANTUM NUMBERS
---
14.000'00 b σs
NEUTRON CROSS SECTION
---
425.000'00 b σa
NEUTRON MASS ABSORPTION
---
STABLE ISOTOPES
---
UNSTABLE ISOTOPES
---
ISOTOPIC CHAIN
| Isotope | Stability | Symbol | Type | Protons | | Neutrons | | Spin | Parity | Mass | | Abundance | | Mass Measure | Mass Excess | | Binding Energy | | Dipole Moment | | Quadrupole Moment | | Halflife in Years | | Halflife in Seconds | | A01 Decay Probability | | A01 Decay Mode | A01 Decay Energy | | A01 Decay Daughter | A01 Decay Link | A02 Decay Probability | | A02 Decay Mode | A02 Decay Energy | | A02 Decay Daughter | A02 Decay Link | A03 Decay Probability | | A03 Decay Mode | A03 Decay Energy | | A03 Decay Daughter | A03 Decay Link | A04 Decay Probability | | A04 Decay Mode | A04 Decay Energy | | A04 Decay Daughter | A04 Decay Link | A05 Decay Probability | | A05 Decay Mode | A05 Decay Energy | | A05 Decay Daughter | A05 Decay Link | A06 Decay Probability | | A06 Decay Mode | A06 Decay Energy | | A06 Decay Daughter | A06 Decay Link | Y01 Decay Product Yield | | Y01 Decay Product Nuclide | Y02 Decay Product Yield | | Y02 Decay Product Nuclide | Y03 Decay Product Yield | | Y03 Decay Product Nuclide | Y04 Decay Product Yield | | Y04 Decay Product Nuclide | Y05 Decay Product Yield | | Y05 Decay Product Nuclide | Y06 Decay Product Yield | | Y06 Decay Product Nuclide | Y07 Decay Product Yield | | Y07 Decay Product Nuclide | Y08 Decay Product Yield | | Y08 Decay Product Nuclide | Y09 Decay Product Yield | | Y09 Decay Product Nuclide | Y10 Decay Product Yield | | Y10 Decay Product Nuclide | Y11 Decay Product Yield | | Y11 Decay Product Nuclide | Y12 Decay Product Yield | | Y12 Decay Product Nuclide |
| --- | --- | --- | --- | --- | --- | --- | --- | --- | --- | --- | --- | --- | --- | --- | --- | --- | --- | --- | --- | --- | --- | --- | --- | --- | --- | --- | --- | --- | --- | --- | --- | --- | --- | --- | --- | --- | --- | --- | --- | --- | --- | --- | --- | --- | --- | --- | --- | --- | --- | --- | --- | --- | --- | --- | --- | --- | --- | --- | --- | --- | --- | --- | --- | --- | --- | --- | --- | --- | --- | --- | --- | --- | --- | --- | --- | --- | --- | --- | --- | --- | --- | --- | --- | --- | --- | --- | --- | --- | --- | --- | --- | --- | --- | --- | --- | --- | --- | --- | --- | --- | --- | --- | --- | --- |
| Isotope_077_ir_164_u | Unstable | ¹⁶⁴Ir | Fermion | 77 | p | 87 | n | 2 | -1 | 163.992'201'000'0 | u | ~ 0 | % | ~ 0 | -7.265'000'000'0 | MeV | 7.748'000'000'0 | MeV | - | | - | | 3.17E-11 | year | 1.000 | milli-seconds ( x⁻³ ) | ? | % | p | 1,571.000 | keV | ¹⁶³Os | ¹⁶⁴Ir > [ ? % , p , 1,571.0 keV ] > ¹⁶³Os | | | α | 6,970.000 | keV | ¹⁶⁰Re | ¹⁶⁴Ir > [ , α , 6,970.0 keV ] > ¹⁶⁰Re | ? | % | β+ | 127,173.000 | keV | ¹⁶⁴Os | ¹⁶⁴Ir > [ ? % , β+ , 127,173.0 keV ] > ¹⁶⁴Os | | | | | | | | | | | | | | | | | | | | | | ? | % | ¹⁵⁹Tb | ? | % | ¹⁴³Nd | ? | % | ¹⁴³Nd | ? | % | ¹⁵⁵Gd | ? | % | ¹⁵⁴Gd | ? | % | ¹⁵¹Eu | ? | % | ¹⁶³Dy | ? | % | ¹⁶⁰Dy | ? | % | ¹⁴⁰Ce | ? | % | ¹⁵²Sm | ? | % | ¹⁵⁸Gd | ? | % | ¹⁵⁶Gd |
| Isotope_077_ir_165_u | Unstable | ¹⁶⁵Ir | Boson | 77 | p | 88 | n | 1/2 | 1 | 164.987'520'000'0 | u | ~ 0 | % | ~ 0 | -11.625'000'000'0 | MeV | 7.777'000'000'0 | MeV | - | | - | | 3.17E-14 | year | 1.000 | micro-seconds ( x⁻⁶ ) | ? | % | p | 1,546.000 | keV | ¹⁶⁴Os | ¹⁶⁵Ir > [ ? % , p , 1,546.0 keV ] > ¹⁶⁴Os | | | α | 6,826.000 | keV | ¹⁶¹Re | ¹⁶⁵Ir > [ , α , 6,826.0 keV ] > ¹⁶¹Re | | | | | | | | | | | | | | | | | | | | | | | | | | | | | ? | % | ¹⁴¹Pr | ? | % | ¹⁴⁵Nd | ? | % | ¹⁴³Nd | ? | % | ¹⁵⁷Gd | ? | % | ¹⁵³Eu | ? | % | ¹⁵¹Eu | ? | % | ¹⁶⁰Dy | ? | % | ¹⁴⁰Ce | ? | % | ¹⁵²Sm | ? | % | ¹⁵⁶Gd | | | | | | |
| Isotope_077_ir_166_u | Unstable | ¹⁶⁶Ir | Fermion | 77 | p | 89 | n | 2 | -1 | 165.985'824'000'0 | u | ~ 0 | % | ~ 0 | -13.205'000'000'0 | MeV | 7.788'000'000'0 | MeV | - | | - | | 3.33E-10 | year | 10.500 | milli-seconds ( x⁻³ ) | 93.000'000 | % | α | 6,724.250 | keV | ¹⁶²Re | ¹⁶⁶Ir > [ 93 % , α , 6,724.25 keV ] > ¹⁶²Re | | | p | 1,152.000 | keV | ¹⁶⁵Os | ¹⁶⁶Ir > [ , p , 1,152.0 keV ] > ¹⁶⁵Os | | | | | | | | | | | | | | | | | | | | | | | | | | | | | 0.204'762 | % | ¹⁴⁵Nd | 0.000'019 | % | ¹⁴⁰Ce | 0.000'000 | % | ¹⁴¹Pr | ? | % | ¹⁴³Nd | ? | % | ¹⁶⁵Ho | ? | % | ¹⁵⁷Gd | ? | % | ¹⁵⁴Gd | ? | % | ¹⁵³Eu | ? | % | ¹⁶¹Dy | ? | % | ¹⁵²Sm | ? | % | ¹⁵⁸Gd | ? | % | ¹⁶²Dy |
| Isotope_077_ir_167_u | Unstable | ¹⁶⁷Ir | Boson | 77 | p | 90 | n | 1/2 | 1 | 166.981'665'156'0 | u | ~ 0 | % | ~ 0 | -17.078'797'000'0 | MeV | 7.812'863'000'0 | MeV | - | | - | | 1.12E-9 | year | 35.200 | milli-seconds ( x⁻³ ) | 48.000'000 | % | α | 6,503.100 | keV | ¹⁶³Re | ¹⁶⁷Ir > [ 48 % , α , 6,503.1 keV ] > ¹⁶³Re | | | p | 1,070.630 | keV | ¹⁶⁶Os | ¹⁶⁷Ir > [ , p , 1,070.63 keV ] > ¹⁶⁶Os | ? | % | β+ | 8,401.900 | keV | ¹⁶⁷Os | ¹⁶⁷Ir > [ ? % , β+ , 8,401.9 keV ] > ¹⁶⁷Os | | | | | | | | | | | | | | | | | | | | | | 28.396'800 | % | ¹⁶³Dy | 9.404'342 | % | ¹⁵⁹Tb | 6.690'340 | % | ¹⁵¹Eu | 4.741'019 | % | ¹⁴²Nd | 2.396'499 | % | ¹⁴³Nd | 0.552'367 | % | ¹⁵⁵Gd | ? | % | ¹⁵⁴Gd | ? | % | ¹⁶⁷Er | ? | % | ¹⁶⁶Er | ? | % | ¹⁵⁰Sm | ? | % | ¹⁵⁸Gd | ? | % | ¹⁶²Dy |
| Isotope_077_ir_168_u | Unstable | ¹⁶⁸Ir | Fermion | 77 | p | 91 | n | ? | 0 | 167.979'881'000'0 | u | ~ 0 | % | ~ 0 | -18.741'000'000'0 | MeV | 7.824'000'000'0 | MeV | - | | - | | 5.10E-9 | year | 161.000 | milli-seconds ( x⁻³ ) | 82.000'000 | % | α | 6,477.500 | keV | ¹⁶⁴Re | ¹⁶⁸Ir > [ 82 % , α , 6,477.5 keV ] > ¹⁶⁴Re | | | | | | | | | | | | | | | | | | | | | | | | | | | | | | | | | | | | ? | % | ¹⁶⁰Dy | ? | % | ¹⁴⁰Ce | ? | % | ¹⁵²Sm | ? | % | ¹⁵⁶Gd | | | | | | | | | | | | | | | | | | | | | | | | |
| Isotope_077_ir_169_u | Unstable | ¹⁶⁹Ir | Boson | 77 | p | 92 | n | 1/2 | 1 | 168.976'294'942'0 | u | ~ 0 | % | ~ 0 | -22.081'119'000'0 | MeV | 7.845'521'000'0 | MeV | - | | - | | 2.47E-8 | year | 780.000 | milli-seconds ( x⁻³ ) | 50.000'000 | % | α | 6,150.780 | keV | ¹⁶⁵Re | ¹⁶⁹Ir > [ 50 % , α , 6,150.78 keV ] > ¹⁶⁵Re | | | β+ | 7,618.000 | keV | ¹⁶⁹Os | ¹⁶⁹Ir > [ , β+ , 7,618.0 keV ] > ¹⁶⁹Os | | | | | | | | | | | | | | | | | | | | | | | | | | | | | ? | % | ¹⁶⁹Tm | ? | % | ¹⁴¹Pr | ? | % | ¹⁴⁵Nd | ? | % | ¹⁶⁵Ho | ? | % | ¹⁵⁷Gd | ? | % | ¹⁵³Eu | ? | % | ¹⁶¹Dy | | | | | | | | | | | | | | | |
| Isotope_077_ir_170_u | Unstable | ¹⁷⁰Ir | Fermion | 77 | p | 93 | n | ? | 0 | 169.974'965'000'0 | u | ~ 0 | % | ~ 0 | -23.320'000'000'0 | MeV | 7.854'000'000'0 | MeV | - | | - | | 2.88E-8 | year | 910.000 | milli-seconds ( x⁻³ ) | 94.800'000 | % | β+ | 6,586.000 | keV | ¹⁷⁰Os | ¹⁷⁰Ir > [ 94.8 % , β+ , 6,586.0 keV ] > ¹⁷⁰Os | | | α | 6,105.000 | keV | ¹⁶⁶Re | ¹⁷⁰Ir > [ , α , 6,105.0 keV ] > ¹⁶⁶Re | | | | | | | | | | | | | | | | | | | | | | | | | | | | | 86.647'200 | % | ¹⁷⁰Yb | 9.027'937 | % | ¹⁶⁶Er | 0.000'000 | % | ¹⁴²Nd | ? | % | ¹⁵⁴Gd | ? | % | ¹⁵⁰Sm | ? | % | ¹⁵⁸Gd | ? | % | ¹⁶²Dy | | | | | | | | | | | | | | | |
| Isotope_077_ir_171_u | Unstable | ¹⁷¹Ir | Boson | 77 | p | 94 | n | 1/2 | 1 | 170.971'626'042'0 | u | ~ 0 | % | ~ 0 | -26.430'172'000'0 | MeV | 7.873'595'000'0 | MeV | - | | - | | 1.14E-7 | year | 3.600 | seconds ( x⁰ ) | 100.000'000 | % | α | 5,982.000 | keV | ¹⁶⁷Re | ¹⁷¹Ir > [ 100 % , α , 5,982.0 keV ] > ¹⁶⁷Re | | | β+ | 6,840.700 | keV | ¹⁷¹Os | ¹⁷¹Ir > [ , β+ , 6,840.7 keV ] > ¹⁷¹Os | | | | | | | | | | | | | | | | | | | | | | | | | | | | | 100.000'000 | % | ¹⁶³Dy | 0.200'100 | % | ¹⁵⁹Tb | 0.000'196 | % | ¹⁵⁵Gd | 0.000'003 | % | ¹⁵¹Eu | 0.000'001 | % | ¹⁴³Nd | ? | % | ¹⁷¹Yb | ? | % | ¹⁶⁷Er | | | | | | | | | | | | | | | |
| Isotope_077_ir_172_u | Unstable | ¹⁷²Ir | Fermion | 77 | p | 95 | n | 3 | 1 | 171.970'456'000'0 | u | ~ 0 | % | ~ 0 | -27.520'000'000'0 | MeV | 7.881'000'000'0 | MeV | - | | - | | 1.39E-7 | year | 4.400 | seconds ( x⁰ ) | 98.000'000 | % | β+ | 8,696.000 | keV | ¹⁷²Os | ¹⁷²Ir > [ 98 % , β+ , 8,696.0 keV ] > ¹⁷²Os | | | α | 5,850.000 | keV | ¹⁶⁸Re | ¹⁷²Ir > [ , α , 5,850.0 keV ] > ¹⁶⁸Re | | | | | | | | | | | | | | | | | | | | | | | | | | | | | 96.922'000 | % | ¹⁷²Yb | ? | % | ¹⁶⁸Er | ? | % | ¹⁶⁴Dy | ? | % | ¹⁶⁰Dy | | | | | | | | | | | | | | | | | | | | | | | | |
| Isotope_077_ir_173_u | Unstable | ¹⁷³Ir | Boson | 77 | p | 96 | n | ? | 0 | 172.967'501'739'0 | u | ~ 0 | % | ~ 0 | -30.271'935'000'0 | MeV | 7.898'087'000'0 | MeV | - | | - | | 2.85E-7 | year | 9.000 | seconds ( x⁰ ) | 93.000'000 | % | β+ | 6,144.100 | keV | ¹⁷³Os | ¹⁷³Ir > [ 93 % , β+ , 6,144.1 keV ] > ¹⁷³Os | | | α | 5,689.000 | keV | ¹⁶⁹Re | ¹⁷³Ir > [ , α , 5,689.0 keV ] > ¹⁶⁹Re | | | | | | | | | | | | | | | | | | | | | | | | | | | | | 93.000'000 | % | ¹⁷³Yb | 7.371'650 | % | ¹⁶⁹Tm | 0.000'350 | % | ¹⁶⁵Ho | | | | | | | | | | | | | | | | | | | | | | | | | | | |
| Isotope_077_ir_174_u | Unstable | ¹⁷⁴Ir | Fermion | 77 | p | 97 | n | 3 | 1 | 173.966'861'045'0 | u | ~ 0 | % | ~ 0 | -30.868'738'000'0 | MeV | 7.902'513'000'0 | MeV | - | | - | | 2.50E-7 | year | 7.900 | seconds ( x⁰ ) | 99.500'000 | % | β+ | 8,105.400 | keV | ¹⁷⁴Os | ¹⁷⁴Ir > [ 99.5 % , β+ , 8,105.4 keV ] > ¹⁷⁴Os | | | α | 5,624.100 | keV | ¹⁷⁰Re | ¹⁷⁴Ir > [ , α , 5,624.1 keV ] > ¹⁷⁰Re | | | | | | | | | | | | | | | | | | | | | | | | | | | | | 100.023'880 | % | ¹⁷⁰Yb | 0.005'289 | % | ¹⁶⁶Er | ? | % | ¹⁷⁴Yb | | | | | | | | | | | | | | | | | | | | | | | | | | | |
| Isotope_077_ir_175_u | Unstable | ¹⁷⁵Ir | Boson | 77 | p | 98 | n | 5/2 | -1 | 174.964'112'895'0 | u | ~ 0 | % | ~ 0 | -33.428'622'000'0 | MeV | 7.918'105'000'0 | MeV | - | | - | | 2.85E-7 | year | 9.000 | seconds ( x⁰ ) | 99.150'000 | % | β+ | 5,653.900 | keV | ¹⁷⁵Os | ¹⁷⁵Ir > [ 99.15 % , β+ , 5,653.9 keV ] > ¹⁷⁵Os | | | α | 5,396.700 | keV | ¹⁷¹Re | ¹⁷⁵Ir > [ , α , 5,396.7 keV ] > ¹⁷¹Re | | | | | | | | | | | | | | | | | | | | | | | | | | | | | 99.150'000 | % | ¹⁷⁵Lu | 0.850'000 | % | ¹⁷¹Yb | | | | | | | | | | | | | | | | | | | | | | | | | | | | | | |
| Isotope_077_ir_176_u | Unstable | ¹⁷⁶Ir | Fermion | 77 | p | 99 | n | ? | 0 | 175.963'648'688'0 | u | ~ 0 | % | ~ 0 | -33.861'029'000'0 | MeV | 7.921'433'000'0 | MeV | - | | - | | 2.63E-7 | year | 8.300 | seconds ( x⁰ ) | 96.900'000 | % | β+ | 7,214.700 | keV | ¹⁷⁶Os | ¹⁷⁶Ir > [ 96.9 % , β+ , 7,214.7 keV ] > ¹⁷⁶Os | | | α | 5,237.300 | keV | ¹⁷²Re | ¹⁷⁶Ir > [ , α , 5,237.3 keV ] > ¹⁷²Re | | | | | | | | | | | | | | | | | | | | | | | | | | | | | 96.900'000 | % | ¹⁷⁶Hf | 3.100'000 | % | ¹⁷²Yb | | | | | | | | | | | | | | | | | | | | | | | | | | | | | | |
| Isotope_077_ir_177_u | Unstable | ¹⁷⁷Ir | Boson | 77 | p | 100 | n | 5/2 | -1 | 176.961'301'500'0 | u | ~ 0 | % | ~ 0 | -36.047'421'000'0 | MeV | 7.934'632'000'0 | MeV | - | | - | | 9.51E-7 | year | 30.000 | seconds ( x⁰ ) | 100.000'000 | % | β+ | 4,879.900 | keV | ¹⁷⁷Os | ¹⁷⁷Ir > [ 100 % , β+ , 4,879.9 keV ] > ¹⁷⁷Os | | | α | 5,081.500 | keV | ¹⁷³Re | ¹⁷⁷Ir > [ , α , 5,081.5 keV ] > ¹⁷³Re | | | | | | | | | | | | | | | | | | | | | | | | | | | | | 100.000'000 | % | ¹⁷⁷Hf | 0.060'000 | % | ¹⁷³Yb | | | | | | | | | | | | | | | | | | | | | | | | | | | | | | |
| Isotope_077_ir_178_u | Unstable | ¹⁷⁸Ir | Fermion | 77 | p | 101 | n | ? | 0 | 177.961'082'000'0 | u | ~ 0 | % | ~ 0 | -36.251'884'000'0 | MeV | 7.936'549'000'0 | MeV | - | | - | | 3.80E-7 | year | 12.000 | seconds ( x⁰ ) | 100.000'000 | % | β+ | 6,272.100 | keV | ¹⁷⁸Os | ¹⁷⁸Ir > [ 100 % , β+ , 6,272.1 keV ] > ¹⁷⁸Os | | | | | | | | | | | | | | | | | | | | | | | | | | | | | | | | | | | | 100.000'000 | % | ¹⁷⁸Hf | | | | | | | | | | | | | | | | | | | | | | | | | | | | | | | | | |
| Isotope_077_ir_179_u | Unstable | ¹⁷⁹Ir | Boson | 77 | p | 102 | n | 5/2 | -1 | 178.959'122'266'0 | u | ~ 0 | % | ~ 0 | -38.077'364'000'0 | MeV | 7.947'500'000'0 | MeV | - | | - | | 2.51E-6 | year | 79.200 | seconds ( x⁰ ) | 100.000'000 | % | β+ | 3,920.500 | keV | ¹⁷⁹Os | ¹⁷⁹Ir > [ 100 % , β+ , 3,920.5 keV ] > ¹⁷⁹Os | | | | | | | | | | | | | | | | | | | | | | | | | | | | | | | | | | | | 100.000'000 | % | ¹⁷⁹Hf | | | | | | | | | | | | | | | | | | | | | | | | | | | | | | | | | |
| Isotope_077_ir_180_u | Unstable | ¹⁸⁰Ir | Fermion | 77 | p | 103 | n | ? | 1 | 179.959'229'446'0 | u | ~ 0 | % | ~ 0 | -37.977'526'000'0 | MeV | 7.947'633'000'0 | MeV | - | | - | | 2.85E-6 | year | 90.000 | seconds ( x⁰ ) | 100.000'000 | % | β+ | 5,359.100 | keV | ¹⁸⁰Os | ¹⁸⁰Ir > [ 100 % , β+ , 5,359.1 keV ] > ¹⁸⁰Os | | | | | | | | | | | | | | | | | | | | | | | | | | | | | | | | | | | | ? | % | ¹⁸⁰Hf | ? | % | ¹⁷⁶Hf | | | | | | | | | | | | | | | | | | | | | | | | | | | | | | |
| Isotope_077_ir_181_u | Unstable | ¹⁸¹Ir | Boson | 77 | p | 104 | n | 5/2 | -1 | 180.957'625'297'0 | u | ~ 0 | % | ~ 0 | -39.471'782'000'0 | MeV | 7.956'572'000'0 | MeV | - | | - | | 9.19E-6 | year | 289.980 | seconds ( x⁰ ) | 100.000'000 | % | β+ | 3,059.000 | keV | ¹⁸¹Os | ¹⁸¹Ir > [ 100 % , β+ , 3,059.0 keV ] > ¹⁸¹Os | | | | | | | | | | | | | | | | | | | | | | | | | | | | | | | | | | | | 100.000'000 | % | ¹⁸¹Ta | | | | | | | | | | | | | | | | | | | | | | | | | | | | | | | | | |
| Isotope_077_ir_182_u | Unstable | ¹⁸²Ir | Fermion | 77 | p | 105 | n | 3 | 1 | 181.958'076'296'0 | u | ~ 0 | % | ~ 0 | -39.051'679'000'0 | MeV | 7.954'894'000'0 | MeV | - | | - | | 2.85E-5 | year | 900.000 | seconds ( x⁰ ) | 100.000'000 | % | β+ | 4,535.200 | keV | ¹⁸²Os | ¹⁸²Ir > [ 100 % , β+ , 4,535.2 keV ] > ¹⁸²Os | | | | | | | | | | | | | | | | | | | | | | | | | | | | | | | | | | | | ? | % | ¹⁷⁸Hf | | | | | | | | | | | | | | | | | | | | | | | | | | | | | | | | | |
| Isotope_077_ir_183_u | Unstable | ¹⁸³Ir | Boson | 77 | p | 106 | n | 5/2 | -1 | 182.956'846'458'0 | u | ~ 0 | % | ~ 0 | -40.197'266'000'0 | MeV | 7.961'790'000'0 | MeV | - | | - | | 1.11E-4 | year | 3.499 | kilo-seconds ( x³ ) | 100.000'000 | % | β+ | 2,443.300 | keV | ¹⁸³Os | ¹⁸³Ir > [ 100 % , β+ , 2,443.3 keV ] > ¹⁸³Os | | | α | 3,964.000 | keV | ¹⁷⁹Re | ¹⁸³Ir > [ , α , 3,964.0 keV ] > ¹⁷⁹Re | | | | | | | | | | | | | | | | | | | | | | | | | | | | | 0.050'000 | % | ¹⁷⁹Hf | | | | | | | | | | | | | | | | | | | | | | | | | | | | | | | | | |
| Isotope_077_ir_184_u | Unstable | ¹⁸⁴Ir | Fermion | 77 | p | 107 | n | 5 | -1 | 183.957'476'000'0 | u | ~ 0 | % | ~ 0 | -39.610'851'000'0 | MeV | 7.959'198'000'0 | MeV | 0.696'000'000'0 | nm | 2.100'000'000'0 | b | 3.52E-4 | year | 11.099 | kilo-seconds ( x³ ) | 100.000'000 | % | β+ | 3,623.100 | keV | ¹⁸⁴Os | ¹⁸⁴Ir > [ 100 % , β+ , 3,623.1 keV ] > ¹⁸⁴Os | | | | | | | | | | | | | | | | | | | | | | | | | | | | | | | | | | | | ? | % | ¹⁸⁰Hf | ? | % | ¹⁷⁶Hf | | | | | | | | | | | | | | | | | | | | | | | | | | | | | | |
| Isotope_077_ir_185_u | Unstable | ¹⁸⁵Ir | Boson | 77 | p | 108 | n | 5/2 | -1 | 184.956'698'000'0 | u | ~ 0 | % | ~ 0 | -40.335'554'000'0 | MeV | 7.963'722'000'0 | MeV | 2.605'000'000'0 | nm | -2.060'000'000'0 | b | 1.64E-3 | year | 51.804 | kilo-seconds ( x³ ) | 100.000'000 | % | β+ | 1,451.600 | keV | ¹⁸⁵Os | ¹⁸⁵Ir > [ 100 % , β+ , 1,451.6 keV ] > ¹⁸⁵Os | | | | | | | | | | | | | | | | | | | | | | | | | | | | | | | | | | | | 100.000'000 | % | ¹⁸⁵Re | | | | | | | | | | | | | | | | | | | | | | | | | | | | | | | | | |
| Isotope_077_ir_186_u | Unstable | ¹⁸⁶Ir | Fermion | 77 | p | 109 | n | 5 | 1 | 185.957'946'104'0 | u | ~ 0 | % | ~ 0 | -39.172'952'000'0 | MeV | 7.958'050'000'0 | MeV | 3.880'000'000'0 | nm | -2.540'000'000'0 | b | 1.90E-3 | year | 59.904 | kilo-seconds ( x³ ) | 100.000'000 | % | β+ | 2,804.300 | keV | ¹⁸⁶Os | ¹⁸⁶Ir > [ 100 % , β+ , 2,804.3 keV ] > ¹⁸⁶Os | | | | | | | | | | | | | | | | | | | | | | | | | | | | | | | | | | | | ? | % | ¹⁷⁸Hf | | | | | | | | | | | | | | | | | | | | | | | | | | | | | | | | | |
| Isotope_077_ir_187_u | Unstable | ¹⁸⁷Ir | Boson | 77 | p | 110 | n | 3/2 | 1 | 186.957'363'361'0 | u | ~ 0 | % | ~ 0 | -39.715'774'000'0 | MeV | 7.961'558'000'0 | MeV | - | | - | | 1.20E-3 | year | 37.800 | kilo-seconds ( x³ ) | 100.000'000 | % | β+ | 480.210 | keV | ¹⁸⁷Os | ¹⁸⁷Ir > [ 100 % , β+ , 480.21 keV ] > ¹⁸⁷Os | | | | | | | | | | | | | | | | | | | | | | | | | | | | | | | | | | | | 100.000'000 | % | ¹⁸⁷Os | | | | | | | | | | | | | | | | | | | | | | | | | | | | | | | | | |
| Isotope_077_ir_188_u | Unstable | ¹⁸⁸Ir | Fermion | 77 | p | 111 | n | 1 | -1 | 187.958'853'121'0 | u | ~ 0 | % | ~ 0 | -38.328'071'000'0 | MeV | 7.954'761'000'0 | MeV | 0.302'000'000'0 | nm | 0.543'000'000'0 | b | 4.72E-3 | year | 149.040 | kilo-seconds ( x³ ) | 100.000'000 | % | β+ | 1,786.160 | keV | ¹⁸⁸Os | ¹⁸⁸Ir > [ 100 % , β+ , 1,786.16 keV ] > ¹⁸⁸Os | | | | | | | | | | | | | | | | | | | | | | | | | | | | | | | | | | | | 100.000'000 | % | ¹⁸⁸Os | | | | | | | | | | | | | | | | | | | | | | | | | | | | | | | | | |
| Isotope_077_ir_189_u | Unstable | ¹⁸⁹Ir | Boson | 77 | p | 112 | n | 3/2 | 1 | 188.958'718'935'0 | u | ~ 0 | % | ~ 0 | -38.453'064'000'0 | MeV | 7.956'039'000'0 | MeV | 0.130'000'000'0 | nm | 1.040'000'000'0 | b | 3.61E-2 | year | 1.140 | mega-seconds ( x⁶ ) | 100.000'000 | % | ϵ | 532.300 | keV | ¹⁸⁹Os | ¹⁸⁹Ir > [ 100 % , ϵ , 532.3 keV ] > ¹⁸⁹Os | | | | | | | | | | | | | | | | | | | | | | | | | | | | | | | | | | | | 100.000'000 | % | ¹⁸⁹Os | | | | | | | | | | | | | | | | | | | | | | | | | | | | | | | | | |
| Isotope_077_ir_190_u | Unstable | ¹⁹⁰Ir | Fermion | 77 | p | 113 | n | 4 | -1 | 189.960'545'968'0 | u | ~ 0 | % | ~ 0 | -36.751'194'000'0 | MeV | 7.947'688'000'0 | MeV | 0.040'000'000'0 | nm | 2.850'000'000'0 | b | 3.23E-2 | year | 1.018 | mega-seconds ( x⁶ ) | 100.000'000 | % | β+ | 932.930 | keV | ¹⁹⁰Os | ¹⁹⁰Ir > [ 100 % , β+ , 932.93 keV ] > ¹⁹⁰Os | | | e+ | ? | keV | ¹⁹⁰Os | ¹⁹⁰Ir > [ , e+ , ? keV ] > ¹⁹⁰Os | | | | | | | | | | | | | | | | | | | | | | | | | | | | | 100.002'000 | % | ¹⁹⁰Os | | | | | | | | | | | | | | | | | | | | | | | | | | | | | | | | | |
| Isotope_077_ir_191_s | Stable | ¹⁹¹Ir | Boson | 77 | p | 114 | n | 3/2 | 1 | 190.960'594'046'0 | u | 37.300'000 | % | 71.228'301'579'2 | -36.706'409'000'0 | MeV | 7.948'101'000'0 | MeV | 0.150'700'000'0 | nm | 0.816'000'000'0 | b | - | | | | | | | | | | | | | | | | | | | | | | | | | | | | | | | | | | | | | | | | | | | | | | | | | | | | | | | | | | | | | | | | | | | | | | | | | | | | | | | | | |
| Isotope_077_ir_192_u | Unstable | ¹⁹²Ir | Fermion | 77 | p | 115 | n | 4 | 1 | 191.962'605'012'0 | u | ~ 0 | % | ~ 0 | -34.833'207'000'0 | MeV | 7.938'986'000'0 | MeV | 1.924'000'000'0 | nm | 2.280'000'000'0 | b | 2.02E-1 | year | 6.379 | mega-seconds ( x⁶ ) | 95.130'000 | % | β- | 1,459.660 | keV | ¹⁹²Pt | ¹⁹²Ir > [ 95.13 % , β- , 1,459.66 keV ] > ¹⁹²Pt | | | ϵ | 1,047.300 | keV | ¹⁹²Os | ¹⁹²Ir > [ , ϵ , 1,047.3 keV ] > ¹⁹²Os | | | | | | | | | | | | | | | | | | | | | | | | | | | | | 95.130'000 | % | ¹⁹²Pt | ? | % | ¹⁸⁸Os | | | | | | | | | | | | | | | | | | | | | | | | | | | | | | |
| Isotope_077_ir_193_s | Stable | ¹⁹³Ir | Boson | 77 | p | 116 | n | 3/2 | 1 | 192.962'926'430'0 | u | 62.700'000 | % | 120.987'754'871'6 | -34.533'808'000'0 | MeV | 7.938'121'000'0 | MeV | 0.163'700'000'0 | nm | 0.751'000'000'0 | b | - | | | | | | | | | | | | | | | | | | | | | | | | | | | | | | | | | | | | | | | | | | | | | | | | | | | | | | | | | | | | | | | | | | | | | | | | | | | | | | | | | |
| Isotope_077_ir_194_u | Unstable | ¹⁹⁴Ir | Fermion | 77 | p | 117 | n | 1 | -1 | 193.965'078'378'0 | u | ~ 0 | % | ~ 0 | -32.529'281'000'0 | MeV | 7.928'475'000'0 | MeV | 0.390'000'000'0 | nm | 0.339'000'000'0 | b | 2.20E-3 | year | 69.410 | kilo-seconds ( x³ ) | 100.000'000 | % | β- | 2,233.840 | keV | ¹⁹⁴Pt | ¹⁹⁴Ir > [ 100 % , β- , 2,233.84 keV ] > ¹⁹⁴Pt | | | | | | | | | | | | | | | | | | | | | | | | | | | | | | | | | | | | 100.000'000 | % | ¹⁹⁴Pt | | | | | | | | | | | | | | | | | | | | | | | | | | | | | | | | | |
| Isotope_077_ir_195_u | Unstable | ¹⁹⁵Ir | Boson | 77 | p | 118 | n | 3/2 | 1 | 194.965'979'573'0 | u | ~ 0 | % | ~ 0 | -31.689'824'000'0 | MeV | 7.924'902'000'0 | MeV | - | | - | | 2.85E-4 | year | 9.000 | kilo-seconds ( x³ ) | 100.000'000 | % | β- | 1,107.020 | keV | ¹⁹⁵Pt | ¹⁹⁵Ir > [ 100 % , β- , 1,107.02 keV ] > ¹⁹⁵Pt | | | | | | | | | | | | | | | | | | | | | | | | | | | | | | | | | | | | 100.000'000 | % | ¹⁹⁵Pt | | | | | | | | | | | | | | | | | | | | | | | | | | | | | | | | | |
| Isotope_077_ir_196_u | Unstable | ¹⁹⁶Ir | Fermion | 77 | p | 119 | n | 0 | -1 | 195.968'396'542'0 | u | ~ 0 | % | ~ 0 | -29.438'431'000'0 | MeV | 7.914'163'000'0 | MeV | - | | - | | 1.65E-6 | year | 52.020 | seconds ( x⁰ ) | 100.000'000 | % | β- | 3,209.000 | keV | ¹⁹⁶Pt | ¹⁹⁶Ir > [ 100 % , β- , 3,209.0 keV ] > ¹⁹⁶Pt | | | | | | | | | | | | | | | | | | | | | | | | | | | | | | | | | | | | 100.000'000 | % | ¹⁹⁶Pt | | | | | | | | | | | | | | | | | | | | | | | | | | | | | | | | | |
| Isotope_077_ir_197_u | Unstable | ¹⁹⁷Ir | Boson | 77 | p | 120 | n | 3/2 | 1 | 196.969'653'285'0 | u | ~ 0 | % | ~ 0 | -28.267'783'000'0 | MeV | 7.909'018'000'0 | MeV | - | | - | | 1.11E-5 | year | 349.980 | seconds ( x⁰ ) | 100.000'000 | % | β- | 2,154.600 | keV | ¹⁹⁷Pt | ¹⁹⁷Ir > [ 100 % , β- , 2,154.6 keV ] > ¹⁹⁷Pt | | | | | | | | | | | | | | | | | | | | | | | | | | | | | | | | | | | | 100.000'000 | % | ¹⁹⁷Au | | | | | | | | | | | | | | | | | | | | | | | | | | | | | | | | | |
| Isotope_077_ir_198_u | Unstable | ¹⁹⁸Ir | Fermion | 77 | p | 121 | n | ? | 0 | 197.972'280'000'0 | u | ~ 0 | % | ~ 0 | -25.821'000'000'0 | MeV | 7.897'000'000'0 | MeV | - | | - | | 2.54E-7 | year | 8.000 | seconds ( x⁰ ) | 100.000'000 | % | β- | 4,087.000 | keV | ¹⁹⁸Pt | ¹⁹⁸Ir > [ 100 % , β- , 4,087.0 keV ] > ¹⁹⁸Pt | | | | | | | | | | | | | | | | | | | | | | | | | | | | | | | | | | | | ? | % | ¹⁹⁴Pt | ? | % | ¹⁹⁸Hg | | | | | | | | | | | | | | | | | | | | | | | | | | | | | | |
| Isotope_077_ir_199_u | Unstable | ¹⁹⁹Ir | Boson | 77 | p | 122 | n | 3/2 | 1 | 198.973'804'583'0 | u | ~ 0 | % | ~ 0 | -24.400'873'000'0 | MeV | 7.891'218'000'0 | MeV | - | | - | | 6.34E-7 | year | 20.000 | seconds ( x⁰ ) | ? | % | β- | 2,991.500 | keV | ¹⁹⁹Pt | ¹⁹⁹Ir > [ ? % , β- , 2,991.5 keV ] > ¹⁹⁹Pt | | | | | | | | | | | | | | | | | | | | | | | | | | | | | | | | | | | | ? | % | ¹⁹⁹Hg | | | | | | | | | | | | | | | | | | | | | | | | | | | | | | | | | |
---