HYDROGEN TO OGANESSON
ATOMIC ARCHITECTURE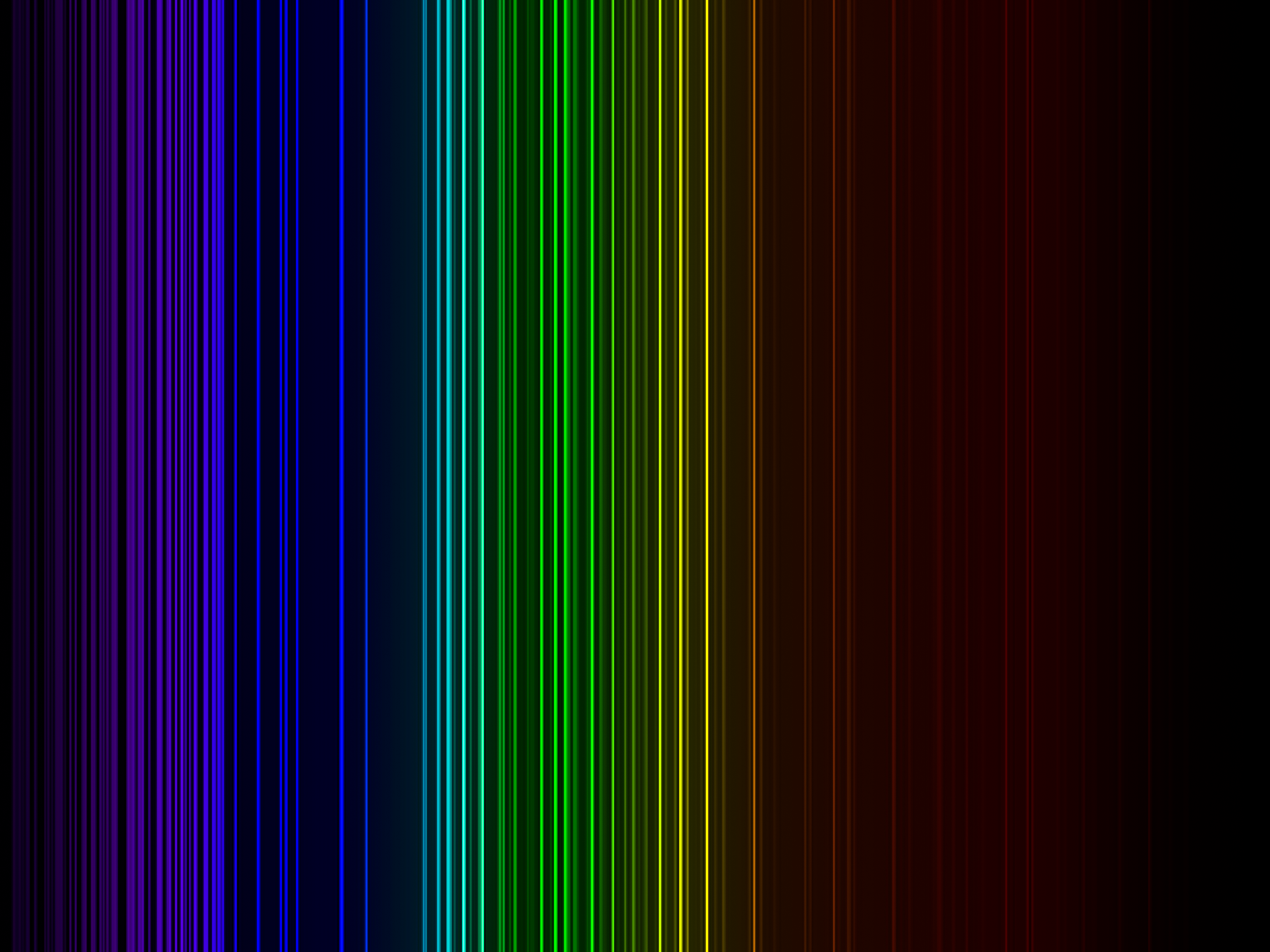 Spectrograph

Elemental Tile

Osmium Crystals
···
OVERVIEW
Osmium
Os (76)
ˈɒzmiəm
PHONETICS
---
IDENTIFICATION
Osmium is a hard, brittle, bluish-white transition metal and is found as a trace element in alloys, mostly in platinum ores. Being the densest, naturally occurring element, with a density of 22.59 g/cm3, its alloys with platinum, iridium, and other platinum group metals are employed in fountain pen nibs, electrical contacts, and other applications where extreme durability and hardness are needed.
ELEMENT BRIEF
---
1803 by Smithson Tennant, England.
DISCOVERY
---
Greek 'osme' meaning 'smell'.
ETYMOLOGY
---
Osmium
ELEMENT
---
Os
SYMBOL
---
76
ATOMIC NUMBER
---
7440-04-2
CAS NUMBER
---
PHYSICAL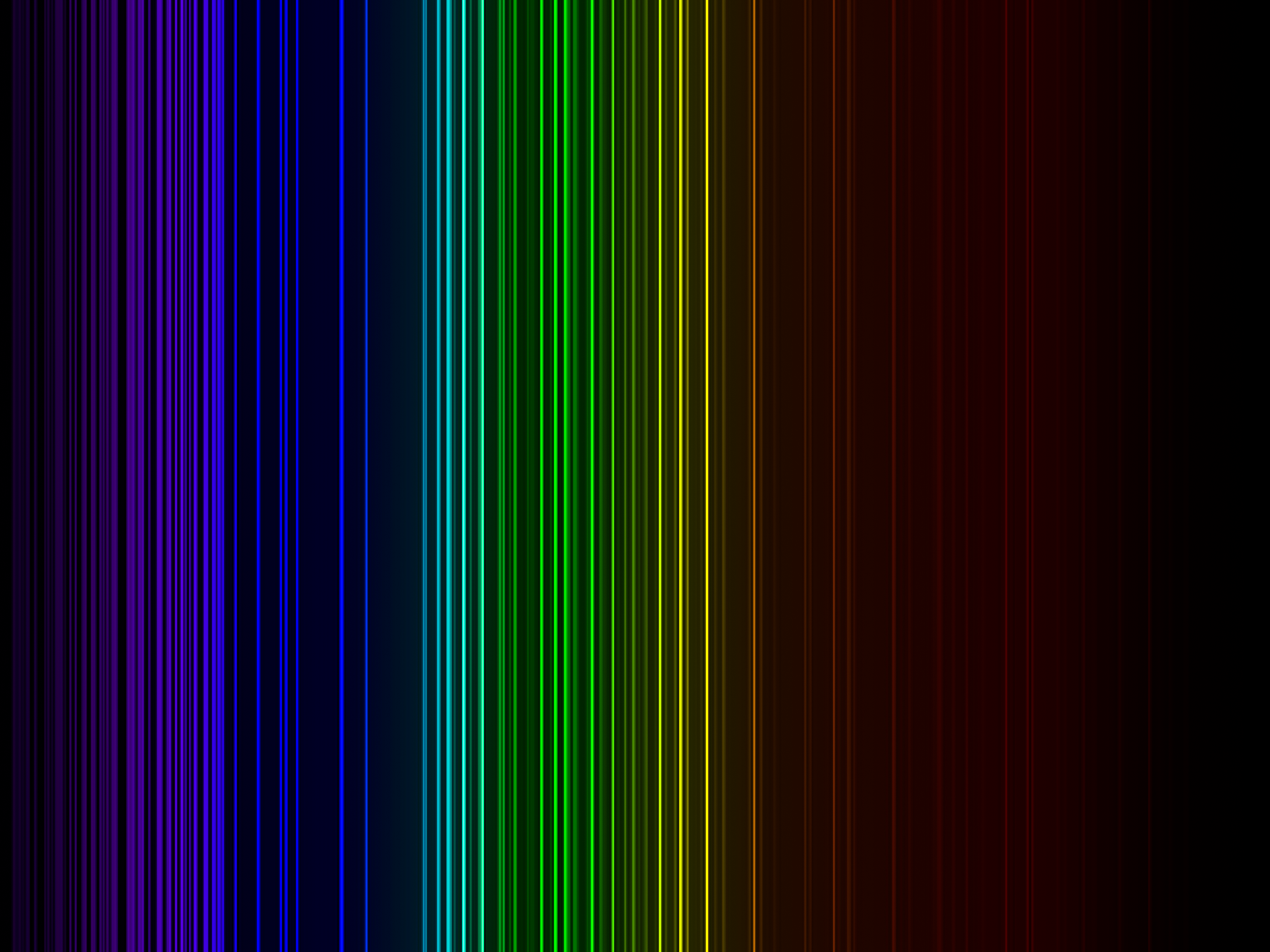 ELEMENTAL SPECTRUM
---
Grey
ELEMENTAL COLOUR
---
-
REFRACTIVE INDEX
---
0.250
POISSON RATIO
---
8.413 cm³
MOLAR VOLUME
---
3.92G Pa, 38.687'4k Atm
BRINELL HARDNESS
---
7.00
MOHS HARDNESS
---
-
VICKERS HARDNESS
---
4,940 m/s, Mach 14.402'3
SPEED OF SOUND
---
-
BULK MODULUS
---
222.00G Pa, 2.191'0M Atm
SHEAR MODULUS
---
-
YOUNG MODULUS
---
ALLOTROPES
NONE
THERMODYNAMIC
3,306.15 K, 3,033.00 °C
MELTING POINT
---
5,285.15 K, 5,012.00 °C
BOILING POINT
---
-
AUTOMATIC IGNITION
---
-
FLASHPOINT
---
-
CRITICAL TEMPERATURE
---
-
CRITICAL PRESSURE
---
88.000'000 W/(m K)
THERMAL CONDUCTIVITY
---
0.000'005'1 K¯¹
THERMAL EXPANSION
---
130.00 J/(kg K)
SPECIFIC HEAT
---
31.000 kJ/mol
HEAT FUSION
---
630.000 kJ/mol
HEAT VAPORISATION
---
-
HEAT COMBUSTION
---
-
CURIE POINT
---
-
NEEL POINT
---
-
ADIABATIC INDEX
---
Solid
PHASE
---
ELECTROMAGNETIC
Conductor
ELECTRICAL TYPE
---
12.00M S/m
CONDUCTIVITY
---
81.00n Ω.m
RESISTIVITY
---
0.660 K
SUPERCONDUCTING POINT
---
Paramagnetic
MAGNETIC TYPE
---
0.000'000'000'6
MASS SUSCEPTIBILITY
---
0.000'000'000'110'00
MOLAR SUSCEPTIBILITY
---
0.000'014'000'00
VOLUME SUSCEPTIBILITY
---
STRUCTURE
Transition Metal
CLASSIFICATION
---
190.224'863'1
ATOMIC WEIGHT
---
180 pm
ATOMIC RADIUS
---
129 pm
COVALENT RADIUS SINGLE BOND
---
116 pm
COVALENT RADIUS DOUBLE BOND
---
109 pm
COVALENT RADIUS TRIPLE BOND
---
216 pm
VAN DER WAALS RADIUS
---
[Xe]6s²4f¹⁴5d⁶
ELECTRON CONFIGURATION
---
Hexagonal, Close Packed Single
CRYSTAL STRUCTURE
---
22.610'00 g/cm³
DENSITY AS SOLID
---
20.000'00 g/cm³
DENSITY AS LIQUID
---
-
DENSITY AS GAS
---
p6₃/mmc
SPACE GROUP NAME
---
194
SPACE GROUP NUMBER
---
π/2, π/2 2π/3
LATTICE ANGLES
---
273.44, 273.44 431.73 pm
LATTICE CONSTANTS
---
REACTIVITY
6
VALENCE
---
2.2
ELECTRONEGATIVITY
---
103.92 kJ/mol
ELECTRON AFFINITY
---
IONISATION ENERGY
---
ELEMENTAL DISTRIBUTION
0.000'000'3 %
UNIVERSE
---
0.000'066 %
METEORITES
---
0.000'000'2 %
SUN
---
0.000'000'18 %
EARTH CRUST
---
-
OCEANS
---
-
HUMANS
---
ISOTOPES
Stable
HALF LIFE
---
Stable
LIFETIME
---
5s⁶ = 5, 2, -2, -1/2
QUANTUM NUMBERS
---
14.700'00 b σs
NEUTRON CROSS SECTION
---
16.000'00 b σa
NEUTRON MASS ABSORPTION
---
STABLE ISOTOPES
---
UNSTABLE ISOTOPES
---
ISOTOPIC CHAIN
| Isotope | Stability | Symbol | Type | Protons | | Neutrons | | Spin | Parity | Mass | | Abundance | | Mass Measure | Mass Excess | | Binding Energy | | Dipole Moment | | Quadrupole Moment | | Halflife in Years | | Halflife in Seconds | | A01 Decay Probability | | A01 Decay Mode | A01 Decay Energy | | A01 Decay Daughter | A01 Decay Link | A02 Decay Probability | | A02 Decay Mode | A02 Decay Energy | | A02 Decay Daughter | A02 Decay Link | A03 Decay Probability | | A03 Decay Mode | A03 Decay Energy | | A03 Decay Daughter | A03 Decay Link | A04 Decay Probability | | A04 Decay Mode | A04 Decay Energy | | A04 Decay Daughter | A04 Decay Link | A05 Decay Probability | | A05 Decay Mode | A05 Decay Energy | | A05 Decay Daughter | A05 Decay Link | A06 Decay Probability | | A06 Decay Mode | A06 Decay Energy | | A06 Decay Daughter | A06 Decay Link | Y01 Decay Product Yield | | Y01 Decay Product Nuclide | Y02 Decay Product Yield | | Y02 Decay Product Nuclide | Y03 Decay Product Yield | | Y03 Decay Product Nuclide | Y04 Decay Product Yield | | Y04 Decay Product Nuclide | Y05 Decay Product Yield | | Y05 Decay Product Nuclide | Y06 Decay Product Yield | | Y06 Decay Product Nuclide | Y07 Decay Product Yield | | Y07 Decay Product Nuclide | Y08 Decay Product Yield | | Y08 Decay Product Nuclide | Y09 Decay Product Yield | | Y09 Decay Product Nuclide | Y10 Decay Product Yield | | Y10 Decay Product Nuclide | Y11 Decay Product Yield | | Y11 Decay Product Nuclide | Y12 Decay Product Yield | | Y12 Decay Product Nuclide |
| --- | --- | --- | --- | --- | --- | --- | --- | --- | --- | --- | --- | --- | --- | --- | --- | --- | --- | --- | --- | --- | --- | --- | --- | --- | --- | --- | --- | --- | --- | --- | --- | --- | --- | --- | --- | --- | --- | --- | --- | --- | --- | --- | --- | --- | --- | --- | --- | --- | --- | --- | --- | --- | --- | --- | --- | --- | --- | --- | --- | --- | --- | --- | --- | --- | --- | --- | --- | --- | --- | --- | --- | --- | --- | --- | --- | --- | --- | --- | --- | --- | --- | --- | --- | --- | --- | --- | --- | --- | --- | --- | --- | --- | --- | --- | --- | --- | --- | --- | --- | --- | --- | --- | --- | --- |
| Isotope_076_os_162_u | Unstable | ¹⁶²Os | Boson | 76 | p | 86 | n | 0 | 1 | 161.984'431'000'0 | u | ~ 0 | % | ~ 0 | -14.503'000'000'0 | MeV | 7.794'000'000'0 | MeV | - | | - | | 5.93E-9 | year | 187.000 | milli-seconds ( x⁻³ ) | 100.000'000 | % | α | 6,767.330 | keV | ¹⁵⁸W | ¹⁶²Os > [ 100 % , α , 6,767.33 keV ] > ¹⁵⁸W | | | | | | | | | | | | | | | | | | | | | | | | | | | | | | | | | | | | ? | % | ¹⁴³Nd | ? | % | ¹⁵⁰Sm | ? | % | ¹⁵⁴Gd | | | | | | | | | | | | | | | | | | | | | | | | | | | |
| Isotope_076_os_163_u | Unstable | ¹⁶³Os | Fermion | 76 | p | 87 | n | 7/2 | -1 | 162.982'690'000'0 | u | ~ 0 | % | ~ 0 | -16.124'000'000'0 | MeV | 7.805'000'000'0 | MeV | - | | - | | 1.74E-10 | year | 5.500 | milli-seconds ( x⁻³ ) | 100.000'000 | % | α | 6,677.500 | keV | ¹⁵⁹W | ¹⁶³Os > [ 100 % , α , 6,677.5 keV ] > ¹⁵⁹W | | | β+p | ? | keV | ¹⁶²W | ¹⁶³Os > [ , β+p , ? keV ] > ¹⁶²W | ? | % | β+ | 8,861.000 | keV | ¹⁶³Re | ¹⁶³Os > [ ? % , β+ , 8,861.0 keV ] > ¹⁶³Re | | | | | | | | | | | | | | | | | | | | | | 53.132'851 | % | ¹⁵¹Eu | 19.032'616 | % | ¹⁴³Nd | ? | % | ¹⁵⁹Tb | ? | % | ¹⁴²Nd | ? | % | ¹⁵⁵Gd | ? | % | ¹⁵⁴Gd | ? | % | ¹⁶³Dy | ? | % | ¹⁵⁰Sm | ? | % | ¹⁵⁸Gd | ? | % | ¹⁶²Dy | | | | | | |
| Isotope_076_os_164_u | Unstable | ¹⁶⁴Os | Boson | 76 | p | 88 | n | 0 | 1 | 163.978'035'649'0 | u | ~ 0 | % | ~ 0 | -20.459'661'000'0 | MeV | 7.833'520'000'0 | MeV | - | | - | | 6.65E-10 | year | 21.000 | milli-seconds ( x⁻³ ) | 98.000'000 | % | α | 6,477.230 | keV | ¹⁶⁰W | ¹⁶⁴Os > [ 98 % , α , 6,477.23 keV ] > ¹⁶⁰W | | | β+ | 6,162.000 | keV | ¹⁶⁴Re | ¹⁶⁴Os > [ , β+ , 6,162.0 keV ] > ¹⁶⁴Re | | | | | | | | | | | | | | | | | | | | | | | | | | | | | 7.277'794 | % | ¹⁴⁰Ce | ? | % | ¹⁴³Nd | ? | % | ¹⁵¹Eu | ? | % | ¹⁶⁰Dy | ? | % | ¹⁵²Sm | ? | % | ¹⁵⁶Gd | | | | | | | | | | | | | | | | | | |
| Isotope_076_os_165_u | Unstable | ¹⁶⁵Os | Fermion | 76 | p | 89 | n | 7/2 | -1 | 164.976'762'000'0 | u | ~ 0 | % | ~ 0 | -21.646'000'000'0 | MeV | 7.842'000'000'0 | MeV | - | | - | | 2.25E-9 | year | 71.000 | milli-seconds ( x⁻³ ) | 60.000'000 | % | α | 6,335.500 | keV | ¹⁶¹W | ¹⁶⁵Os > [ 60 % , α , 6,335.5 keV ] > ¹⁶¹W | | | β+ | 7,989.000 | keV | ¹⁶⁵Re | ¹⁶⁵Os > [ , β+ , 7,989.0 keV ] > ¹⁶⁵Re | | | | | | | | | | | | | | | | | | | | | | | | | | | | | 2.925'171 | % | ¹⁴⁵Nd | 0.000'265 | % | ¹⁴⁰Ce | 0.000'000 | % | ¹⁴¹Pr | ? | % | ¹⁶⁵Ho | ? | % | ¹⁵⁷Gd | ? | % | ¹⁵³Eu | ? | % | ¹⁶¹Dy | ? | % | ¹⁵²Sm | | | | | | | | | | | | |
| Isotope_076_os_166_u | Unstable | ¹⁶⁶Os | Boson | 76 | p | 90 | n | 0 | 1 | 165.972'690'753'0 | u | ~ 0 | % | ~ 0 | -25.438'400'000'0 | MeV | 7.866'378'000'0 | MeV | - | | - | | 6.84E-9 | year | 216.000 | milli-seconds ( x⁻³ ) | 72.000'000 | % | α | 6,138.620 | keV | ¹⁶²W | ¹⁶⁶Os > [ 72 % , α , 6,138.62 keV ] > ¹⁶²W | | | β+ | 5,388.800 | keV | ¹⁶⁶Re | ¹⁶⁶Os > [ , β+ , 5,388.8 keV ] > ¹⁶⁶Re | | | | | | | | | | | | | | | | | | | | | | | | | | | | | 14.815'684 | % | ¹⁴²Nd | ? | % | ¹⁵⁴Gd | ? | % | ¹⁶⁶Er | ? | % | ¹⁵⁰Sm | ? | % | ¹⁵⁸Gd | ? | % | ¹⁶²Dy | | | | | | | | | | | | | | | | | | |
| Isotope_076_os_167_u | Unstable | ¹⁶⁷Os | Fermion | 76 | p | 91 | n | 3/2 | -1 | 166.971'547'969'0 | u | ~ 0 | % | ~ 0 | -26.502'896'000'0 | MeV | 7.873'979'000'0 | MeV | - | | - | | 2.57E-8 | year | 810.000 | milli-seconds ( x⁻³ ) | 57.000'000 | % | α | 5,981.300 | keV | ¹⁶³W | ¹⁶⁷Os > [ 57 % , α , 5,981.3 keV ] > ¹⁶³W | | | β+ | 7,311.800 | keV | ¹⁶⁷Re | ¹⁶⁷Os > [ , β+ , 7,311.8 keV ] > ¹⁶⁷Re | | | | | | | | | | | | | | | | | | | | | | | | | | | | | 92.590'000 | % | ¹⁶³Dy | 5.001'773 | % | ¹⁵⁹Tb | 1.703'705 | % | ¹⁵¹Eu | 0.610'263 | % | ¹⁴³Nd | 0.284'771 | % | ¹⁵⁵Gd | ? | % | ¹⁶⁷Er | | | | | | | | | | | | | | | | | | |
| Isotope_076_os_168_u | Unstable | ¹⁶⁸Os | Boson | 76 | p | 92 | n | 0 | 1 | 167.967'803'678'0 | u | ~ 0 | % | ~ 0 | -29.990'680'000'0 | MeV | 7.895'914'000'0 | MeV | - | | - | | 6.53E-8 | year | 2.060 | seconds ( x⁰ ) | 51.000'000 | % | β+ | 4,782.000 | keV | ¹⁶⁸Re | ¹⁶⁸Os > [ 51 % , β+ , 4,782.0 keV ] > ¹⁶⁸Re | | | α | 5,818.150 | keV | ¹⁶⁴W | ¹⁶⁸Os > [ , α , 5,818.15 keV ] > ¹⁶⁴W | | | | | | | | | | | | | | | | | | | | | | | | | | | | | 1.848'966 | % | ¹⁶⁰Dy | 0.000'121 | % | ¹⁴⁰Ce | ? | % | ¹⁵²Sm | ? | % | ¹⁵⁶Gd | ? | % | ¹⁶⁸Er | ? | % | ¹⁶⁴Dy | | | | | | | | | | | | | | | | | | |
| Isotope_076_os_169_u | Unstable | ¹⁶⁹Os | Fermion | 76 | p | 93 | n | 3/2 | -1 | 168.967'019'270'0 | u | ~ 0 | % | ~ 0 | -30.721'352'000'0 | MeV | 27.901'276'000'0 | MeV | - | | - | | 1.10E-7 | year | 3.460 | seconds ( x⁰ ) | 89.000'000 | % | β+ | 6,642.300 | keV | ¹⁶⁹Re | ¹⁶⁹Os > [ 89 % , β+ , 6,642.3 keV ] > ¹⁶⁹Re | | | α | 5,715.710 | keV | ¹⁶⁵W | ¹⁶⁹Os > [ , α , 5,715.71 keV ] > ¹⁶⁵W | | | | | | | | | | | | | | | | | | | | | | | | | | | | | 88.995'550 | % | ¹⁶⁹Tm | 11.004'450 | % | ¹⁶⁵Ho | 0.022'000 | % | ¹⁶¹Dy | 0.000'028 | % | ¹⁵⁷Gd | 0.000'000 | % | ¹⁵³Eu | 0.000'000 | % | ¹⁴⁵Nd | 0.000'000 | % | ¹⁴¹Pr | | | | | | | | | | | | | | | |
| Isotope_076_os_170_u | Unstable | ¹⁷⁰Os | Boson | 76 | p | 94 | n | 0 | 1 | 169.963'577'028'0 | u | ~ 0 | % | ~ 0 | -33.927'780'000'0 | MeV | 7.921'137'000'0 | MeV | - | | - | | 2.36E-7 | year | 7.460 | seconds ( x⁰ ) | 91.400'000 | % | β+ | 3,967.800 | keV | ¹⁷⁰Re | ¹⁷⁰Os > [ 91.4 % , β+ , 3,967.8 keV ] > ¹⁷⁰Re | | | α | 5,539.150 | keV | ¹⁶⁶W | ¹⁷⁰Os > [ , α , 5,539.15 keV ] > ¹⁶⁶W | | | | | | | | | | | | | | | | | | | | | | | | | | | | | 91.400'000 | % | ¹⁷⁰Yb | 9.523'140 | % | ¹⁶⁶Er | 0.000'000 | % | ¹⁴²Nd | ? | % | ¹⁵⁴Gd | ? | % | ¹⁵⁰Sm | ? | % | ¹⁵⁸Gd | ? | % | ¹⁶²Dy | | | | | | | | | | | | | | | |
| Isotope_076_os_171_u | Unstable | ¹⁷¹Os | Fermion | 76 | p | 95 | n | 5/2 | -1 | 170.963'184'819'0 | u | ~ 0 | % | ~ 0 | -34.293'120'000'0 | MeV | 7.924'152'000'0 | MeV | - | | - | | 2.63E-7 | year | 8.300 | seconds ( x⁰ ) | 98.200'000 | % | β+ | 5,935.000 | keV | ¹⁷¹Re | ¹⁷¹Os > [ 98.2 % , β+ , 5,935.0 keV ] > ¹⁷¹Re | | | α | 5,370.580 | keV | ¹⁶⁷W | ¹⁷¹Os > [ , α , 5,370.58 keV ] > ¹⁶⁷W | | | | | | | | | | | | | | | | | | | | | | | | | | | | | 98.200'000 | % | ¹⁷¹Yb | 1.799'280 | % | ¹⁶⁷Er | 0.000'720 | % | ¹⁶³Dy | 0.000'000 | % | ¹⁵⁹Tb | | | | | | | | | | | | | | | | | | | | | | | | |
| Isotope_076_os_172_u | Unstable | ¹⁷²Os | Boson | 76 | p | 96 | n | 0 | 1 | 171.960'023'303'0 | u | ~ 0 | % | ~ 0 | -37.238'053'000'0 | MeV | 7.942'129'000'0 | MeV | - | | - | | 6.08E-7 | year | 19.200 | seconds ( x⁰ ) | 98.900'000 | % | β+ | 3,263.000 | keV | ¹⁷²Re | ¹⁷²Os > [ 98.9 % , β+ , 3,263.0 keV ] > ¹⁷²Re | | | α | 5,227.220 | keV | ¹⁶⁸W | ¹⁷²Os > [ , α , 5,227.22 keV ] > ¹⁶⁸W | | | | | | | | | | | | | | | | | | | | | | | | | | | | | 98.900'000 | % | ¹⁷²Yb | ? | % | ¹⁶⁸Er | ? | % | ¹⁶⁴Dy | ? | % | ¹⁶⁰Dy | | | | | | | | | | | | | | | | | | | | | | | | |
| Isotope_076_os_173_u | Unstable | ¹⁷³Os | Fermion | 76 | p | 97 | n | 5/2 | -1 | 172.959'808'409'0 | u | ~ 0 | % | ~ 0 | -37.438'225'000'0 | MeV | 7.944'033'000'0 | MeV | - | | - | | 7.10E-7 | year | 22.400 | seconds ( x⁰ ) | 100.000'000 | % | β+ | 5,093.400 | keV | ¹⁷³Re | ¹⁷³Os > [ 100 % , β+ , 5,093.4 keV ] > ¹⁷³Re | | | α | 5,054.630 | keV | ¹⁶⁹W | ¹⁷³Os > [ , α , 5,054.63 keV ] > ¹⁶⁹W | | | | | | | | | | | | | | | | | | | | | | | | | | | | | 100.000'000 | % | ¹⁷³Yb | 0.400'000 | % | ¹⁶⁹Tm | | | | | | | | | | | | | | | | | | | | | | | | | | | | | | |
| Isotope_076_os_174_u | Unstable | ¹⁷⁴Os | Boson | 76 | p | 98 | n | 0 | 1 | 173.957'062'202'0 | u | ~ 0 | % | ~ 0 | -39.996'301'000'0 | MeV | 7.959'466'000'0 | MeV | - | | - | | 1.39E-6 | year | 43.980 | seconds ( x⁰ ) | 100.000'000 | % | β+ | 2,654.600 | keV | ¹⁷⁴Re | ¹⁷⁴Os > [ 100 % , β+ , 2,654.6 keV ] > ¹⁷⁴Re | | | α | 4,872.100 | keV | ¹⁷⁰W | ¹⁷⁴Os > [ , α , 4,872.1 keV ] > ¹⁷⁰W | | | | | | | | | | | | | | | | | | | | | | | | | | | | | 100.024'000 | % | ¹⁷⁰Yb | 0.000'240 | % | ¹⁶⁶Er | ? | % | ¹⁷⁴Yb | | | | | | | | | | | | | | | | | | | | | | | | | | | |
| Isotope_076_os_175_u | Unstable | ¹⁷⁵Os | Fermion | 76 | p | 99 | n | 5/2 | -1 | 174.956'945'835'0 | u | ~ 0 | % | ~ 0 | -40.104'697'000'0 | MeV | 7.960'725'000'0 | MeV | - | | - | | 2.66E-6 | year | 84.000 | seconds ( x⁰ ) | 100.000'000 | % | β+ | 4,161.400 | keV | ¹⁷⁵Re | ¹⁷⁵Os > [ 100 % , β+ , 4,161.4 keV ] > ¹⁷⁵Re | | | | | | | | | | | | | | | | | | | | | | | | | | | | | | | | | | | | 100.000'000 | % | ¹⁷⁵Lu | | | | | | | | | | | | | | | | | | | | | | | | | | | | | | | | | |
| Isotope_076_os_176_u | Unstable | ¹⁷⁶Os | Boson | 76 | p | 100 | n | 0 | 1 | 175.954'806'000'0 | u | ~ 0 | % | ~ 0 | -42.097'940'000'0 | MeV | 7.972'678'000'0 | MeV | - | | - | | 6.97E-6 | year | 220.020 | seconds ( x⁰ ) | 100.000'000 | % | β+ | 1,942.700 | keV | ¹⁷⁶Re | ¹⁷⁶Os > [ 100 % , β+ , 1,942.7 keV ] > ¹⁷⁶Re | | | | | | | | | | | | | | | | | | | | | | | | | | | | | | | | | | | | 100.000'000 | % | ¹⁷⁶Hf | | | | | | | | | | | | | | | | | | | | | | | | | | | | | | | | | |
| Isotope_076_os_177_u | Unstable | ¹⁷⁷Os | Fermion | 76 | p | 101 | n | 1/2 | -1 | 176.954'965'324'0 | u | ~ 0 | % | ~ 0 | -41.949'530'000'0 | MeV | 7.972'397'000'0 | MeV | - | | - | | 5.70E-6 | year | 180.000 | seconds ( x⁰ ) | 100.000'000 | % | β+ | 3,927.400 | keV | ¹⁷⁷Re | ¹⁷⁷Os > [ 100 % , β+ , 3,927.4 keV ] > ¹⁷⁷Re | | | | | | | | | | | | | | | | | | | | | | | | | | | | | | | | | | | | 100.000'000 | % | ¹⁷⁷Hf | | | | | | | | | | | | | | | | | | | | | | | | | | | | | | | | | |
| Isotope_076_os_178_u | Unstable | ¹⁷⁸Os | Boson | 76 | p | 102 | n | 0 | 1 | 177.953'251'241'0 | u | ~ 0 | % | ~ 0 | -43.546'189'000'0 | MeV | 7.981'923'000'0 | MeV | - | | - | | 9.51E-6 | year | 300.000 | seconds ( x⁰ ) | 100.000'000 | % | β+ | 1,085.100 | keV | ¹⁷⁸Re | ¹⁷⁸Os > [ 100 % , β+ , 1,085.1 keV ] > ¹⁷⁸Re | | | | | | | | | | | | | | | | | | | | | | | | | | | | | | | | | | | | 100.000'000 | % | ¹⁷⁸Hf | | | | | | | | | | | | | | | | | | | | | | | | | | | | | | | | | |
| Isotope_076_os_179_u | Unstable | ¹⁷⁹Os | Fermion | 76 | p | 103 | n | 1/2 | -1 | 178.953'816'017'0 | u | ~ 0 | % | ~ 0 | -43.020'103'000'0 | MeV | 7.979'483'000'0 | MeV | - | | - | | 1.24E-5 | year | 390.000 | seconds ( x⁰ ) | 100.000'000 | % | β+ | 2,543.900 | keV | ¹⁷⁹Re | ¹⁷⁹Os > [ 100 % , β+ , 2,543.9 keV ] > ¹⁷⁹Re | | | | | | | | | | | | | | | | | | | | | | | | | | | | | | | | | | | | 100.000'000 | % | ¹⁷⁹Hf | | | | | | | | | | | | | | | | | | | | | | | | | | | | | | | | | |
| Isotope_076_os_180_u | Unstable | ¹⁸⁰Os | Boson | 76 | p | 104 | n | 0 | 1 | 179.952'378'803'0 | u | ~ 0 | % | ~ 0 | -44.358'859'000'0 | MeV | 7.987'431'000'0 | MeV | - | | - | | 4.09E-5 | year | 1.290 | kilo-seconds ( x³ ) | 100.000'000 | % | β+ | 458.600 | keV | ¹⁸⁰Re | ¹⁸⁰Os > [ 100 % , β+ , 458.6 keV ] > ¹⁸⁰Re | | | | | | | | | | | | | | | | | | | | | | | | | | | | | | | | | | | | ? | % | ¹⁸⁰Hf | ? | % | ¹⁷⁶Hf | | | | | | | | | | | | | | | | | | | | | | | | | | | | | | |
| Isotope_076_os_181_u | Unstable | ¹⁸¹Os | Fermion | 76 | p | 105 | n | 1/2 | -1 | 180.953'244'000'0 | u | ~ 0 | % | ~ 0 | -43.552'934'000'0 | MeV | 7.983'442'000'0 | MeV | - | | - | | 2.00E-4 | year | 6.300 | kilo-seconds ( x³ ) | 100.000'000 | % | β+ | 1,936.300 | keV | ¹⁸¹Re | ¹⁸¹Os > [ 100 % , β+ , 1,936.3 keV ] > ¹⁸¹Re | | | | | | | | | | | | | | | | | | | | | | | | | | | | | | | | | | | | 100.000'000 | % | ¹⁸¹Ta | | | | | | | | | | | | | | | | | | | | | | | | | | | | | | | | | |
| Isotope_076_os_182_u | Unstable | ¹⁸²Os | Boson | 76 | p | 106 | n | 0 | 1 | 181.952'110'186'0 | u | ~ 0 | % | ~ 0 | -44.609'074'000'0 | MeV | 7.989'728'000'0 | MeV | - | | - | | 2.52E-3 | year | 79.600 | kilo-seconds ( x³ ) | 100.000'000 | % | ϵ | 838.000 | keV | ¹⁸²Re | ¹⁸²Os > [ 100 % , ϵ , 838.0 keV ] > ¹⁸²Re | | | | | | | | | | | | | | | | | | | | | | | | | | | | | | | | | | | | ? | % | ¹⁷⁸Hf | | | | | | | | | | | | | | | | | | | | | | | | | | | | | | | | | |
| Isotope_076_os_183_u | Unstable | ¹⁸³Os | Fermion | 76 | p | 107 | n | 9/2 | 1 | 182.953'126'102'0 | u | ~ 0 | % | ~ 0 | -43.662'754'000'0 | MeV | 7.985'002'000'0 | MeV | 0.794'000'000'0 | nm | 3.120'000'000'0 | b | 1.49E-3 | year | 47.002 | kilo-seconds ( x³ ) | 100.000'000 | % | β+ | 1,126.100 | keV | ¹⁸³Re | ¹⁸³Os > [ 100 % , β+ , 1,126.1 keV ] > ¹⁸³Re | | | | | | | | | | | | | | | | | | | | | | | | | | | | | | | | | | | | ? | % | ¹⁷⁹Hf | | | | | | | | | | | | | | | | | | | | | | | | | | | | | | | | | |
| Isotope_076_os_184_s | Stable | ¹⁸⁴Os | Boson | 76 | p | 108 | n | 0 | 1 | 183.952'489'071'0 | u | 0.020'000 | % | 0.036'790'497'8 | -44.256'145'000'0 | MeV | 7.988'696'000'0 | MeV | - | | - | | - | | | | ? | % | α | 2,963.420 | keV | ¹⁸⁰W | ¹⁸⁴Os > [ ? % , α , 2,963.42 keV ] > ¹⁸⁰W | | | 2β+ | -593.240 | keV | ¹⁸⁴W | ¹⁸⁴Os > [ , 2β+ , -593.24 keV ] > ¹⁸⁴W | | | | | | | | | | | | | | | | | | | | | | | | | | | | | ? | % | ¹⁸⁰Hf | ? | % | ¹⁷⁶Hf | | | | | | | | | | | | | | | | | | | | | | | | | | | | | | |
| Isotope_076_os_185_u | Unstable | ¹⁸⁵Os | Fermion | 76 | p | 109 | n | 1/2 | -1 | 184.954'042'265'0 | u | ~ 0 | % | ~ 0 | -42.809'355'000'0 | MeV | 7.981'323'000'0 | MeV | - | | - | | 2.56E-1 | year | 8.090 | mega-seconds ( x⁶ ) | 100.000'000 | % | ϵ | 1,012.797 | keV | ¹⁸⁵Re | ¹⁸⁵Os > [ 100 % , ϵ , 1,012.797 keV ] > ¹⁸⁵Re | | | | | | | | | | | | | | | | | | | | | | | | | | | | | | | | | | | | 100.000'000 | % | ¹⁸⁵Re | | | | | | | | | | | | | | | | | | | | | | | | | | | | | | | | | |
| Isotope_076_os_186_u | Unstable | ¹⁸⁶Os | Boson | 76 | p | 110 | n | 0 | 1 | 185.953'838'158'0 | u | 1.590'000 | % | 2.956'666'026'7 | -42.999'479'000'0 | MeV | 7.982'829'000'0 | MeV | - | | - | | 2.00E+15 | years | 63.115 | zetta-seconds ( x²¹ ) | 100.000'000 | % | α | 2,823.120 | keV | ¹⁸²W | ¹⁸⁶Os > [ 100 % , α , 2,823.12 keV ] > ¹⁸²W | | | | | | | | | | | | | | | | | | | | | | | | | | | | | | | | | | | | ? | % | ¹⁷⁸Hf | | | | | | | | | | | | | | | | | | | | | | | | | | | | | | | | | |
| Isotope_076_os_187_s | Stable | ¹⁸⁷Os | Fermion | 76 | p | 111 | n | 1/2 | -1 | 186.955'750'458'0 | u | 1.960'000 | % | 3.664'332'709'0 | -41.218'183'000'0 | MeV | 7.973'776'000'0 | MeV | 0.064'651'890'0 | nm | - | | - | | | | | | | | | | | | | | | | | | | | | | | | | | | | | | | | | | | | | | | | | | | | | | | | | | | | | | | | | | | | | | | | | | | | | | | | | | | | | | | | | |
| Isotope_076_os_188_s | Stable | ¹⁸⁸Os | Boson | 76 | p | 112 | n | 0 | 1 | 187.955'838'228'0 | u | 13.240'000 | % | 24.885'352'981'4 | -41.136'426'000'0 | MeV | -41.136'426'000'0 | MeV | - | | - | | - | | | | | | | | | | | | | | | | | | | | | | | | | | | | | | | | | | | | | | | | | | | | | | | | | | | | | | | | | | | | | | | | | | | | | | | | | | | | | | | | | |
| Isotope_076_os_189_s | Stable | ¹⁸⁹Os | Fermion | 76 | p | 113 | n | 3/2 | -1 | 188.958'147'470'0 | u | 16.150'000 | % | 30.516'740'816'4 | -38.985'380'000'0 | MeV | 7.962'995'000'0 | MeV | 0.659'933'000'0 | nm | 0.856'000'000'0 | b | - | | | | | | | | | | | | | | | | | | | | | | | | | | | | | | | | | | | | | | | | | | | | | | | | | | | | | | | | | | | | | | | | | | | | | | | | | | | | | | | | | |
| Isotope_076_os_190_s | Stable | ¹⁹⁰Os | Boson | 76 | p | 114 | n | 0 | 1 | 189.958'447'048'0 | u | 26.260'000 | % | 49.883'088'194'8 | -38.706'326'000'0 | MeV | 7.962'096'000'0 | MeV | - | | - | | - | | | | | | | | | | | | | | | | | | | | | | | | | | | | | | | | | | | | | | | | | | | | | | | | | | | | | | | | | | | | | | | | | | | | | | | | | | | | | | | | | |
| Isotope_076_os_191_u | Unstable | ¹⁹¹Os | Fermion | 76 | p | 115 | n | 9/2 | -1 | 190.960'929'718'0 | u | ~ 0 | % | ~ 0 | -36.393'733'000'0 | MeV | 7.950'560'000'0 | MeV | - | | 2.530'000'000'0 | b | 4.21E-2 | year | 1.330 | mega-seconds ( x⁶ ) | 100.000'000 | % | β- | 312.680 | keV | ¹⁹¹Ir | ¹⁹¹Os > [ 100 % , β- , 312.68 keV ] > ¹⁹¹Ir | | | | | | | | | | | | | | | | | | | | | | | | | | | | | | | | | | | | 100.000'000 | % | ¹⁹¹Ir | | | | | | | | | | | | | | | | | | | | | | | | | | | | | | | | | |
| Isotope_076_os_192_s | Stable | ¹⁹²Os | Boson | 76 | p | 116 | n | 0 | 1 | 191.961'480'690'0 | u | 40.780'000 | % | 78.281'891'825'4 | -35.880'506'000'0 | MeV | 7.948'516'000'0 | MeV | - | | - | | - | | | | ? | % | 2β- | 412.360 | keV | ¹⁹²Pt | ¹⁹²Os > [ ? % , 2β- , 412.36 keV ] > ¹⁹²Pt | | | α | 361.730 | keV | ¹⁸⁸W | ¹⁹²Os > [ , α , 361.73 keV ] > ¹⁸⁸W | | | | | | | | | | | | | | | | | | | | | | | | | | | | | ? | % | ¹⁸⁸Os | ? | % | ¹⁹²Pt | | | | | | | | | | | | | | | | | | | | | | | | | | | | | | |
| Isotope_076_os_193_u | Unstable | ¹⁹³Os | Fermion | 76 | p | 117 | n | 3/2 | -1 | 192.964'151'563'0 | u | ~ 0 | % | ~ 0 | -33.392'604'000'0 | MeV | 7.936'261'000'0 | MeV | 0.750'000'000'0 | nm | 0.470'000'000'0 | b | 3.43E-3 | year | 108.397 | kilo-seconds ( x³ ) | 100.000'000 | % | β- | 1,141.200 | keV | ¹⁹³Ir | ¹⁹³Os > [ 100 % , β- , 1,141.2 keV ] > ¹⁹³Ir | | | | | | | | | | | | | | | | | | | | | | | | | | | | | | | | | | | | 100.000'000 | % | ¹⁹³Ir | | | | | | | | | | | | | | | | | | | | | | | | | | | | | | | | | |
| Isotope_076_os_194_u | Unstable | ¹⁹⁴Os | Boson | 76 | p | 118 | n | 0 | 1 | 193.965'182'083'0 | u | ~ 0 | % | ~ 0 | -32.432'681'000'0 | MeV | 7.932'010'000'0 | MeV | - | | - | | 6.02E+0 | years | 189.977 | mega-seconds ( x⁶ ) | 100.000'000 | % | β- | 96.600 | keV | ¹⁹⁴Ir | ¹⁹⁴Os > [ 100 % , β- , 96.6 keV ] > ¹⁹⁴Ir | | | | | | | | | | | | | | | | | | | | | | | | | | | | | | | | | | | | 100.000'000 | % | ¹⁹⁴Pt | | | | | | | | | | | | | | | | | | | | | | | | | | | | | | | | | |
| Isotope_076_os_195_u | Unstable | ¹⁹⁵Os | Fermion | 76 | p | 119 | n | 3/2 | -1 | 194.968'126'661'0 | u | ~ 0 | % | ~ 0 | -29.689'824'000'0 | MeV | 7.918'658'000'0 | MeV | - | | - | | 1.24E-5 | year | 390.000 | seconds ( x⁰ ) | 100.000'000 | % | β- | 2,000.000 | keV | ¹⁹⁵Ir | ¹⁹⁵Os > [ 100 % , β- , 2,000.0 keV ] > ¹⁹⁵Ir | | | | | | | | | | | | | | | | | | | | | | | | | | | | | | | | | | | | 100.000'000 | % | ¹⁹⁵Pt | | | | | | | | | | | | | | | | | | | | | | | | | | | | | | | | | |
| Isotope_076_os_196_u | Unstable | ¹⁹⁶Os | Boson | 76 | p | 120 | n | 0 | 1 | 195.969'639'333'0 | u | ~ 0 | % | ~ 0 | -28.280'779'000'0 | MeV | 7.912'248'000'0 | MeV | - | | - | | 6.62E-5 | year | 2.090 | kilo-seconds ( x³ ) | 100.000'000 | % | β- | 1,157.700 | keV | ¹⁹⁶Ir | ¹⁹⁶Os > [ 100 % , β- , 1,157.7 keV ] > ¹⁹⁶Ir | | | | | | | | | | | | | | | | | | | | | | | | | | | | | | | | | | | | 100.000'000 | % | ¹⁹⁶Pt | | | | | | | | | | | | | | | | | | | | | | | | | | | | | | | | | |
---