HYDROGEN TO OGANESSON
ATOMIC ARCHITECTURE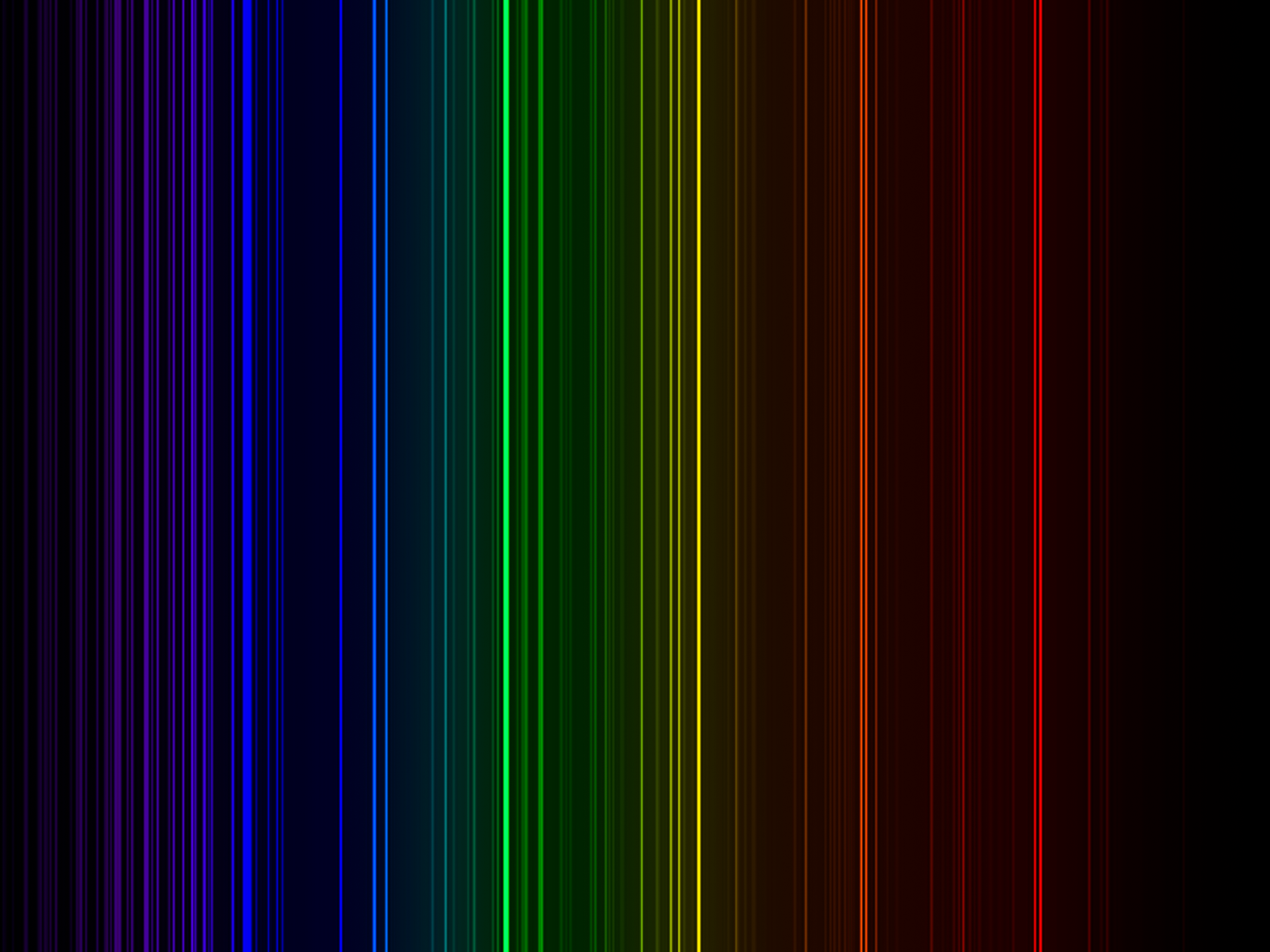 Spectrograph

Elemental Tile

Rhenium from Molybdenite
···
OVERVIEW
Rhenium
Re (75)
ˈriːniəm
PHONETICS
---
IDENTIFICATION
Rhenium is a silvery-white, heavy transition metal with an estimated average concentration of 1 part per billion (ppb) and is one of the rarest elements in the Earth's crust and has the highest boiling point of any element, at 5,869 K (10,105 °F). Rhenium resembles manganese and technetium chemically and is obtained as a by-product of molybdenum and copper ore extraction and refinement.
ELEMENT BRIEF
---
1925 by Walter Noddack, Ida Tacke and Otto Berg, Germany.
DISCOVERY
---
Greek 'Rhenus' meaning river 'Rhine'.
ETYMOLOGY
---
Rhenium
ELEMENT
---
Re
SYMBOL
---
75
ATOMIC NUMBER
---
7440-15-5
CAS NUMBER
---
PHYSICAL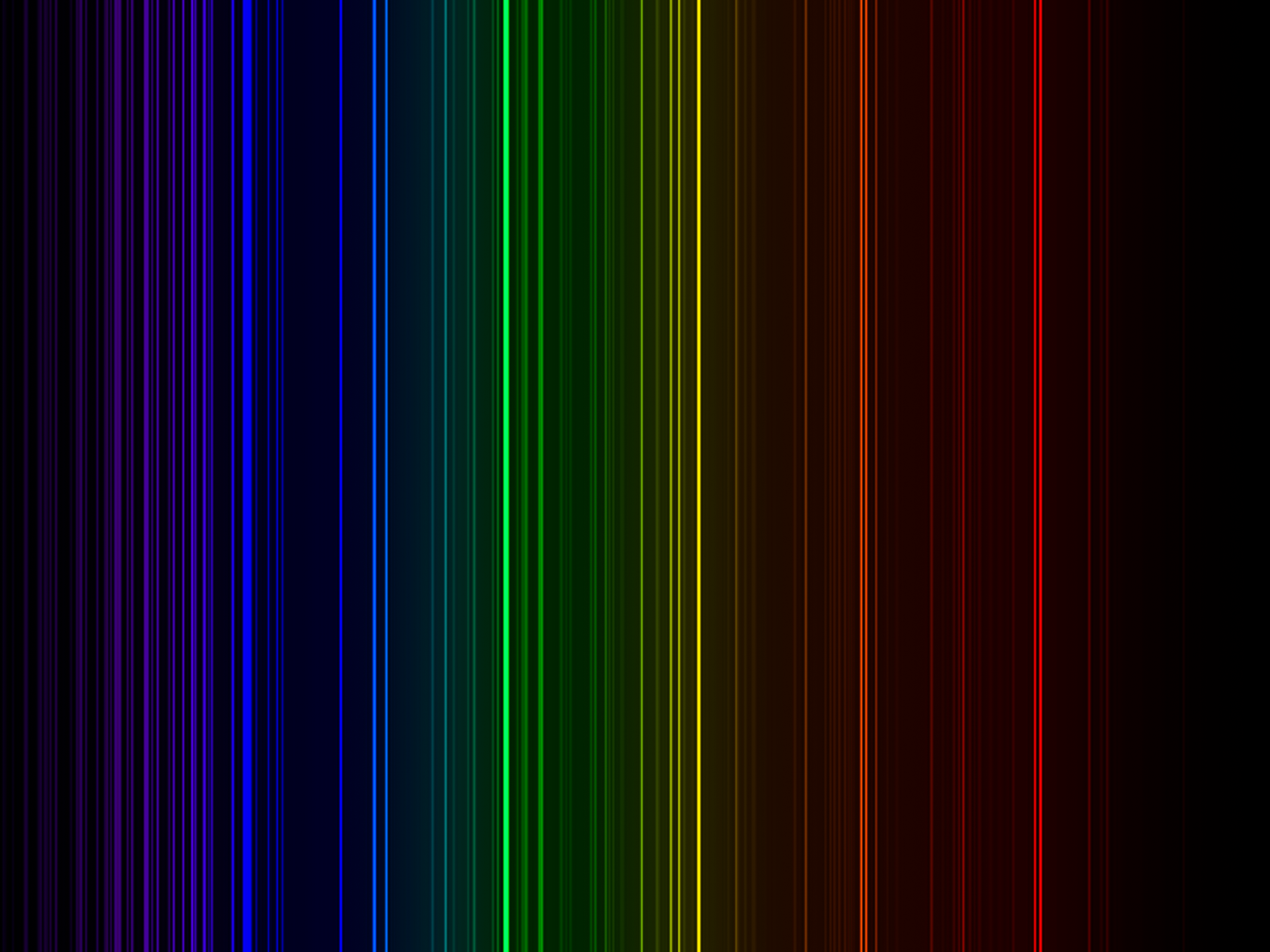 ELEMENTAL SPECTRUM
---
Grey
ELEMENTAL COLOUR
---
-
REFRACTIVE INDEX
---
0.300
POISSON RATIO
---
8.859 cm³
MOLAR VOLUME
---
1.32G Pa, 13.027'4k Atm
BRINELL HARDNESS
---
7.00
MOHS HARDNESS
---
370.00G Pa, 3.651'6M Atm
VICKERS HARDNESS
---
4,700 m/s, Mach 13.702'6
SPEED OF SOUND
---
310.00G Pa, 3.059'5M Atm
BULK MODULUS
---
178.00G Pa, 1.756'7M Atm
SHEAR MODULUS
---
463.00G Pa, 4.569'5M Atm
YOUNG MODULUS
---
ALLOTROPES
NONE
THERMODYNAMIC
3,459.15 K, 3,186.00 °C
MELTING POINT
---
5,869.15 K, 5,596.00 °C
BOILING POINT
---
-
AUTOMATIC IGNITION
---
-
FLASHPOINT
---
-
CRITICAL TEMPERATURE
---
-
CRITICAL PRESSURE
---
48.000'000 W/(m K)
THERMAL CONDUCTIVITY
---
0.000'006'2 K¯¹
THERMAL EXPANSION
---
137.00 J/(kg K)
SPECIFIC HEAT
---
33.000 kJ/mol
HEAT FUSION
---
705.000 kJ/mol
HEAT VAPORISATION
---
-
HEAT COMBUSTION
---
-
CURIE POINT
---
-
NEEL POINT
---
-
ADIABATIC INDEX
---
Solid
PHASE
---
ELECTROMAGNETIC
Conductor
ELECTRICAL TYPE
---
5.60M S/m
CONDUCTIVITY
---
180.00n Ω.m
RESISTIVITY
---
1.700 K
SUPERCONDUCTING POINT
---
-
MAGNETIC TYPE
---
0.000'000'004'6
MASS SUSCEPTIBILITY
---
0.000'000'000'857'00
MOLAR SUSCEPTIBILITY
---
0.000'096'700'00
VOLUME SUSCEPTIBILITY
---
STRUCTURE
Transition Metal
CLASSIFICATION
---
186.206'706'6
ATOMIC WEIGHT
---
185 pm
ATOMIC RADIUS
---
131 pm
COVALENT RADIUS SINGLE BOND
---
119 pm
COVALENT RADIUS DOUBLE BOND
---
110 pm
COVALENT RADIUS TRIPLE BOND
---
217 pm
VAN DER WAALS RADIUS
---
[Xe]6s²4f¹⁴5d⁵
ELECTRON CONFIGURATION
---
Hexagonal, Close Packed Single
CRYSTAL STRUCTURE
---
21.020'00 g/cm³
DENSITY AS SOLID
---
18.900'00 g/cm³
DENSITY AS LIQUID
---
-
DENSITY AS GAS
---
p6₃/mmc
SPACE GROUP NAME
---
194
SPACE GROUP NUMBER
---
π/2, π/2 2π/3
LATTICE ANGLES
---
276.1, 276.1 445.6 pm
LATTICE CONSTANTS
---
REACTIVITY
7
VALENCE
---
1.9
ELECTRONEGATIVITY
---
5.79 kJ/mol
ELECTRON AFFINITY
---
IONISATION ENERGY
---
ELEMENTAL DISTRIBUTION
0.000'000'0 %
UNIVERSE
---
0.000'004'9 %
METEORITES
---
0.000'000'01 %
SUN
---
0.000'000'26 %
EARTH CRUST
---
0.000'000'000'1 %
OCEANS
---
-
HUMANS
---
ISOTOPES
Stable
HALF LIFE
---
Stable
LIFETIME
---
5s⁵ = 5, 2, +2, +1/2
QUANTUM NUMBERS
---
11.500'00 b σs
NEUTRON CROSS SECTION
---
89.700'00 b σa
NEUTRON MASS ABSORPTION
---
STABLE ISOTOPES
---
UNSTABLE ISOTOPES
---
ISOTOPIC CHAIN
| Isotope | Stability | Symbol | Type | Protons | | Neutrons | | Spin | Parity | Mass | | Abundance | | Mass Measure | Mass Excess | | Binding Energy | | Dipole Moment | | Quadrupole Moment | | Halflife in Years | | Halflife in Seconds | | A01 Decay Probability | | A01 Decay Mode | A01 Decay Energy | | A01 Decay Daughter | A01 Decay Link | A02 Decay Probability | | A02 Decay Mode | A02 Decay Energy | | A02 Decay Daughter | A02 Decay Link | A03 Decay Probability | | A03 Decay Mode | A03 Decay Energy | | A03 Decay Daughter | A03 Decay Link | A04 Decay Probability | | A04 Decay Mode | A04 Decay Energy | | A04 Decay Daughter | A04 Decay Link | A05 Decay Probability | | A05 Decay Mode | A05 Decay Energy | | A05 Decay Daughter | A05 Decay Link | A06 Decay Probability | | A06 Decay Mode | A06 Decay Energy | | A06 Decay Daughter | A06 Decay Link | Y01 Decay Product Yield | | Y01 Decay Product Nuclide | Y02 Decay Product Yield | | Y02 Decay Product Nuclide | Y03 Decay Product Yield | | Y03 Decay Product Nuclide | Y04 Decay Product Yield | | Y04 Decay Product Nuclide | Y05 Decay Product Yield | | Y05 Decay Product Nuclide | Y06 Decay Product Yield | | Y06 Decay Product Nuclide | Y07 Decay Product Yield | | Y07 Decay Product Nuclide | Y08 Decay Product Yield | | Y08 Decay Product Nuclide | Y09 Decay Product Yield | | Y09 Decay Product Nuclide | Y10 Decay Product Yield | | Y10 Decay Product Nuclide | Y11 Decay Product Yield | | Y11 Decay Product Nuclide | Y12 Decay Product Yield | | Y12 Decay Product Nuclide |
| --- | --- | --- | --- | --- | --- | --- | --- | --- | --- | --- | --- | --- | --- | --- | --- | --- | --- | --- | --- | --- | --- | --- | --- | --- | --- | --- | --- | --- | --- | --- | --- | --- | --- | --- | --- | --- | --- | --- | --- | --- | --- | --- | --- | --- | --- | --- | --- | --- | --- | --- | --- | --- | --- | --- | --- | --- | --- | --- | --- | --- | --- | --- | --- | --- | --- | --- | --- | --- | --- | --- | --- | --- | --- | --- | --- | --- | --- | --- | --- | --- | --- | --- | --- | --- | --- | --- | --- | --- | --- | --- | --- | --- | --- | --- | --- | --- | --- | --- | --- | --- | --- | --- | --- | --- |
| Isotope_075_re_160_u | Unstable | ¹⁶⁰Re | Boson | 75 | p | 85 | n | 2 | -1 | 159.982'115'000'0 | u | ~ 0 | % | ~ 0 | -16.660'000'000'0 | MeV | 7.809'000'000'0 | MeV | - | | - | | 2.73E-11 | year | 860.000 | micro-seconds ( x⁻⁶ ) | 91.000'000 | % | p | 1,278.800 | keV | ¹⁵⁹W | ¹⁶⁰Re > [ 91 % , p , 1,278.8 keV ] > ¹⁵⁹W | | | α | 6,714.900 | keV | ¹⁵⁶Ta | ¹⁶⁰Re > [ , α , 6,714.9 keV ] > ¹⁵⁶Ta | | | | | | | | | | | | | | | | | | | | | | | | | | | | | 54.182'549 | % | ¹⁵¹Eu | 19.408'626 | % | ¹⁴³Nd | ? | % | ¹⁵⁹Tb | ? | % | ¹⁴²Nd | ? | % | ¹⁵⁵Gd | ? | % | ¹⁴⁰Ce | ? | % | ¹⁵²Sm | ? | % | ¹⁵⁰Sm | ? | % | ¹⁵⁶Gd | | | | | | | | | |
| Isotope_075_re_161_u | Unstable | ¹⁶¹Re | Fermion | 75 | p | 86 | n | 1/2 | 1 | 160.977'589'119'0 | u | ~ 0 | % | ~ 0 | -20.875'601'000'0 | MeV | 7.836'532'000'0 | MeV | - | | - | | 1.17E-11 | year | 370.000 | micro-seconds ( x⁻⁶ ) | 97.000'000 | % | p | 1,197.230 | keV | ¹⁶⁰W | ¹⁶¹Re > [ 97 % , p , 1,197.23 keV ] > ¹⁶⁰W | | | α | 6,328.030 | keV | ¹⁵⁷Ta | ¹⁶¹Re > [ , α , 6,328.03 keV ] > ¹⁵⁷Ta | | | | | | | | | | | | | | | | | | | | | | | | | | | | | 7.203'530 | % | ¹⁴⁰Ce | ? | % | ¹⁴¹Pr | ? | % | ¹⁴⁵Nd | ? | % | ¹⁴³Nd | ? | % | ¹⁵⁷Gd | ? | % | ¹⁵³Eu | ? | % | ¹⁵¹Eu | ? | % | ¹⁶⁰Dy | ? | % | ¹⁵²Sm | ? | % | ¹⁵⁶Gd | | | | | | |
| Isotope_075_re_162_u | Unstable | ¹⁶²Re | Boson | 75 | p | 87 | n | 2 | -1 | 161.976'002'000'0 | u | ~ 0 | % | ~ 0 | -22.354'000'000'0 | MeV | 7.847'000'000'0 | MeV | - | | - | | 3.39E-9 | year | 107.000 | milli-seconds ( x⁻³ ) | 94.000'000 | % | α | 6,240.290 | keV | ¹⁵⁸Ta | ¹⁶²Re > [ 94 % , α , 6,240.29 keV ] > ¹⁵⁸Ta | | | β+ | 10,626.000 | keV | ¹⁶²W | ¹⁶²Re > [ , β+ , 10,626.0 keV ] > ¹⁶²W | | | | | | | | | | | | | | | | | | | | | | | | | | | | | ? | % | ¹⁴²Nd | ? | % | ¹⁵⁴Gd | ? | % | ¹⁵⁰Sm | ? | % | ¹⁵⁸Gd | ? | % | ¹⁶²Dy | | | | | | | | | | | | | | | | | | | | | |
| Isotope_075_re_163_u | Unstable | ¹⁶³Re | Fermion | 75 | p | 88 | n | 1/2 | 1 | 162.972'080'535'0 | u | ~ 0 | % | ~ 0 | -26.006'814'000'0 | MeV | 7.870'893'000'0 | MeV | - | | - | | 1.24E-8 | year | 390.000 | milli-seconds ( x⁻³ ) | 68.000'000 | % | β+ | 7,880.100 | keV | ¹⁶³W | ¹⁶³Re > [ 68 % , β+ , 7,880.1 keV ] > ¹⁶³W | | | α | 6,016.620 | keV | ¹⁵⁹Ta | ¹⁶³Re > [ , α , 6,016.62 keV ] > ¹⁵⁹Ta | | | | | | | | | | | | | | | | | | | | | | | | | | | | | 59.160'000 | % | ¹⁶³Dy | 19.592'379 | % | ¹⁵⁹Tb | 13.938'208 | % | ¹⁵¹Eu | 4.992'707 | % | ¹⁴³Nd | 1.150'764 | % | ¹⁵⁵Gd | | | | | | | | | | | | | | | | | | | | | |
| Isotope_075_re_164_u | Unstable | ¹⁶⁴Re | Boson | 75 | p | 89 | n | ? | 0 | 163.970'323'000'0 | u | ~ 0 | % | ~ 0 | -27.644'000'000'0 | MeV | 7.882'000'000'0 | MeV | - | | - | | 1.68E-8 | year | 530.000 | milli-seconds ( x⁻³ ) | ? | % | α | 5,807.000 | keV | ¹⁶⁰Ta | ¹⁶⁴Re > [ ? % , α , 5,807.0 keV ] > ¹⁶⁰Ta | | | | | | | | | | | | | | | | | | | | | | | | | | | | | | | | | | | | ? | % | ¹⁶⁰Dy | ? | % | ¹⁴⁰Ce | ? | % | ¹⁵²Sm | ? | % | ¹⁵⁵Gd | | | | | | | | | | | | | | | | | | | | | | | | |
| Isotope_075_re_165_u | Unstable | ¹⁶⁵Re | Fermion | 75 | p | 90 | n | 1/2 | 1 | 164.967'088'557'0 | u | ~ 0 | % | ~ 0 | -30.656'812'000'0 | MeV | 7.901'504'000'0 | MeV | - | | - | | 3.17E-8 | year | 1,000.000 | milliseconds ( x⁻³ ) | ? | % | β+ | 7,183.000 | keV | ¹⁶⁵W | ¹⁶⁵Re > [ ? % , β+ , 7,183.0 keV ] > ¹⁶⁵W | | | α | 5,652.000 | keV | ¹⁶¹Ta | ¹⁶⁵Re > [ , α , 5,652.0 keV ] > ¹⁶¹Ta | | | | | | | | | | | | | | | | | | | | | | | | | | | | | ? | % | ¹⁴¹Pr | ? | % | ¹⁴⁵Nd | ? | % | ¹⁶⁵Ho | ? | % | ¹⁵⁷Gd | ? | % | ¹⁵³Eu | ? | % | ¹⁶¹Dy | | | | | | | | | | | | | | | | | | |
| Isotope_075_re_166_u | Unstable | ¹⁶⁶Re | Boson | 75 | p | 91 | n | 2 | -1 | 165.965'808'000'0 | u | ~ 0 | % | ~ 0 | -31.850'000'000'0 | MeV | 7.910'000'000'0 | MeV | - | | - | | 6.34E-8 | year | 2.000 | seconds ( x⁰ ) | ? | % | β+ | 9,019.800 | keV | ¹⁶⁶W | ¹⁶⁶Re > [ ? % , β+ , 9,019.8 keV ] > ¹⁶⁶W | | | α | 5,508.000 | keV | ¹⁶²Ta | ¹⁶⁶Re > [ , α , 5,508.0 keV ] > ¹⁶²Ta | | | | | | | | | | | | | | | | | | | | | | | | | | | | | ? | % | ¹⁴²Nd | ? | % | ¹⁵⁴Gd | ? | % | ¹⁶⁶Er | ? | % | ¹⁵⁰Sm | ? | % | ¹⁵⁸Gd | ? | % | ¹⁶²Dy | | | | | | | | | | | | | | | | | | |
| Isotope_075_re_167_u | Unstable | ¹⁶⁷Re | Fermion | 75 | p | 92 | n | 9/2 | -1 | 166.962'601'000'0 | u | ~ 0 | % | ~ 0 | -34.837'000'000'0 | MeV | 7.929'000'000'0 | MeV | - | | - | | 1.08E-7 | year | 3.400 | seconds ( x⁰ ) | 100.000'000 | % | α | 5,279.000 | keV | ¹⁶²Ta | ¹⁶⁷Re > [ 100 % , α , 5,279.0 keV ] > ¹⁶²Ta | | | β+ | 6,228.800 | keV | ¹⁶⁷W | ¹⁶⁷Re > [ , β+ , 6,228.8 keV ] > ¹⁶⁷W | | | | | | | | | | | | | | | | | | | | | | | | | | | | | 100.000'000 | % | ¹⁶³Dy | 0.200'100 | % | ¹⁵⁹Tb | 0.000'196 | % | ¹⁵⁵Gd | 0.000'003 | % | ¹⁵¹Eu | 0.000'001 | % | ¹⁴³Nd | ? | % | ¹⁶⁷Er | | | | | | | | | | | | | | | | | | |
| Isotope_075_re_168_u | Unstable | ¹⁶⁸Re | Boson | 75 | p | 93 | n | ? | 0 | 167.961'572'608'0 | u | ~ 0 | % | ~ 0 | -35.794'885'000'0 | MeV | 7.935'7.935'7.935'7.935 | MeV | - | | - | | 1.39E-7 | year | 4.400 | seconds ( x⁰ ) | 100.000'000 | % | β+ | 8,073.100 | keV | ¹⁶⁸W | ¹⁶⁸Re > [ 100 % , β+ , 8,073.1 keV ] > ¹⁶⁸W | | | α | 5,063.000 | keV | ¹⁶⁵Ta | ¹⁶⁸Re > [ , α , 5,063.0 keV ] > ¹⁶⁵Ta | | | | | | | | | | | | | | | | | | | | | | | | | | | | | ? | % | ¹⁶⁸Er | ? | % | ¹⁶⁴Dy | ? | % | ¹⁶⁰Dy | | | | | | | | | | | | | | | | | | | | | | | | | | | |
| Isotope_075_re_169_u | Unstable | ¹⁶⁹Re | Fermion | 75 | p | 94 | n | 9/2 | -1 | 168.958'791'096'0 | u | ~ 0 | % | ~ 0 | -38.385'847'000'0 | MeV | 7.951'257'000'0 | MeV | - | | - | | 2.57E-7 | year | 8.100 | seconds ( x⁰ ) | 99.995'000 | % | β+ | 5,509.700 | keV | ¹⁶⁹W | ¹⁶⁹Re > [ 99.995 % , β+ , 5,509.7 keV ] > ¹⁶⁹W | | | α | 50,440.000 | keV | ¹⁶⁵Ta | ¹⁶⁹Re > [ , α , 50,440.0 keV ] > ¹⁶⁵Ta | | | | | | | | | | | | | | | | | | | | | | | | | | | | | 99.995'000 | % | ¹⁶⁹Tm | 0.005'000 | % | ¹⁶⁵Ho | | | | | | | | | | | | | | | | | | | | | | | | | | | | | | |
| Isotope_075_re_170_u | Unstable | ¹⁷⁰Re | Boson | 75 | p | 95 | n | 5 | 1 | 169.958'220'071'0 | u | ~ 0 | % | ~ 0 | -38.917'754'000'0 | MeV | 7.955'092'000'0 | MeV | - | | - | | 2.92E-7 | year | 9.200 | seconds ( x⁰ ) | 100.000'000 | % | β+ | 7,353.400 | keV | ¹⁷⁰W | ¹⁷⁰Re > [ 100 % , β+ , 7,353.4 keV ] > ¹⁷⁰W | | | α | 4,755.100 | keV | ¹⁶⁶Ta | ¹⁷⁰Re > [ , α , 4,755.1 keV ] > ¹⁶⁶Ta | | | | | | | | | | | | | | | | | | | | | | | | | | | | | 100.000'000 | % | ¹⁷⁰Yb | 1.010'000 | % | ¹⁶⁶Er | | | | | | | | | | | | | | | | | | | | | | | | | | | | | | |
| Isotope_075_re_171_u | Unstable | ¹⁷¹Re | Fermion | 75 | p | 96 | n | 9/2 | -1 | 170.955'716'000'0 | u | ~ 0 | % | ~ 0 | -41.250'281'000'0 | MeV | 7.969'412'000'0 | MeV | - | | - | | 4.82E-7 | year | 15.200 | seconds ( x⁰ ) | 100.000'000 | % | β+ | 4,813.600 | keV | ¹⁷¹W | ¹⁷¹Re > [ 100 % , β+ , 4,813.6 keV ] > ¹⁷¹W | | | | | | | | | | | | | | | | | | | | | | | | | | | | | | | | | | | | 100.000'000 | % | ¹⁷¹Yb | | | | | | | | | | | | | | | | | | | | | | | | | | | | | | | | | |
| Isotope_075_re_172_u | Unstable | ¹⁷²Re | Boson | 75 | p | 97 | n | 5 | 0 | 171.955'422'961'0 | u | ~ 0 | % | ~ 0 | -41.523'244'000'0 | MeV | 7.971'592'000'0 | MeV | - | | - | | 4.75E-7 | year | 15.000 | seconds ( x⁰ ) | 100.000'000 | % | β+ | 6,551.700 | keV | ¹⁷²W | ¹⁷²Re > [ 100 % , β+ , 6,551.7 keV ] > ¹⁷²W | | | | | | | | | | | | | | | | | | | | | | | | | | | | | | | | | | | | 100.000'000 | % | ¹⁷²Yb | | | | | | | | | | | | | | | | | | | | | | | | | | | | | | | | | |
| Isotope_075_re_173_u | Unstable | ¹⁷³Re | Fermion | 75 | p | 98 | n | 5/2 | -1 | 172.953'243'000'0 | u | ~ 0 | % | ~ 0 | -43.553'865'000'0 | MeV | 7.983'906'000'0 | MeV | - | | - | | 3.80E-6 | year | 120.000 | seconds ( x⁰ ) | 100.000'000 | % | β+ | 4,151.300 | keV | ¹⁷³W | ¹⁷³Re > [ 100 % , β+ , 4,151.3 keV ] > ¹⁷³W | | | | | | | | | | | | | | | | | | | | | | | | | | | | | | | | | | | | 100.000'000 | % | ¹⁷²Yb | | | | | | | | | | | | | | | | | | | | | | | | | | | | | | | | | |
| Isotope_075_re_174_u | Unstable | ¹⁷⁴Re | Boson | 75 | p | 99 | n | ? | 0 | 173.953'115'000'0 | u | ~ 0 | % | ~ 0 | -43.673'097'000'0 | MeV | 7.985'094'000'0 | MeV | - | | - | | 4.44E-6 | year | 139.980 | seconds ( x⁰ ) | 100.000'000 | % | β+ | 5,531.800 | keV | ¹⁷⁴W | ¹⁷⁴Re > [ 100 % , β+ , 5,531.8 keV ] > ¹⁷⁴W | | | | | | | | | | | | | | | | | | | | | | | | | | | | | | | | | | | | 100.000'000 | % | ¹⁷⁰Yb | ? | % | ¹⁷⁴Yb | | | | | | | | | | | | | | | | | | | | | | | | | | | | | | |
| Isotope_075_re_175_u | Unstable | ¹⁷⁵Re | Fermion | 75 | p | 100 | n | 5/2 | -1 | 174.951'381'000'0 | u | ~ 0 | % | ~ 0 | -45.288'307'000'0 | MeV | 7.994'816'000'0 | MeV | - | | - | | 1.12E-5 | year | 352.980 | seconds ( x⁰ ) | 100.000'000 | % | β+ | 3,322.300 | keV | ¹⁷⁵W | ¹⁷⁵Re > [ 100 % , β+ , 3,322.3 keV ] > ¹⁷⁵W | | | | | | | | | | | | | | | | | | | | | | | | | | | | | | | | | | | | 100.000'000 | % | ¹⁷⁵Lu | | | | | | | | | | | | | | | | | | | | | | | | | | | | | | | | | |
| Isotope_075_re_176_u | Unstable | ¹⁷⁶Re | Boson | 75 | p | 101 | n | 3 | 1 | 175.951'623'000'0 | u | ~ 0 | % | ~ 0 | -45.062'886'000'0 | MeV | 7.993'970'000'0 | MeV | - | | - | | 1.01E-5 | year | 319.980 | seconds ( x⁰ ) | 100.000'000 | % | β+ | 4,556.500 | keV | ¹⁷⁶W | ¹⁷⁶Re > [ 100 % , β+ , 4,556.5 keV ] > ¹⁷⁶W | | | | | | | | | | | | | | | | | | | | | | | | | | | | | | | | | | | | 100.000'000 | % | ¹⁷⁶Hf | | | | | | | | | | | | | | | | | | | | | | | | | | | | | | | | | |
| Isotope_075_re_177_u | Unstable | ¹⁷⁷Re | Fermion | 75 | p | 102 | n | 5/2 | -1 | 176.950'328'000'0 | u | ~ 0 | % | ~ 0 | -46.269'170'000'0 | MeV | 8.001'222'000'0 | MeV | - | | - | | 2.66E-5 | year | 840.000 | seconds ( x⁰ ) | 100.000'000 | % | β+ | 2,410.400 | keV | ¹⁷⁷W | ¹⁷⁷Re > [ 100 % , β+ , 2,410.4 keV ] > ¹⁷⁷W | | | | | | | | | | | | | | | | | | | | | | | | | | | | | | | | | | | | 100.000'000 | % | ¹⁷⁷Hf | | | | | | | | | | | | | | | | | | | | | | | | | | | | | | | | | |
| Isotope_075_re_178_u | Unstable | ¹⁷⁸Re | Boson | 75 | p | 103 | n | 3 | 1 | 177.950'989'000'0 | u | ~ 0 | % | ~ 0 | -45.653'453'000'0 | MeV | 7.998'157'000'0 | MeV | - | | - | | 2.51E-5 | year | 792.000 | seconds ( x⁰ ) | 100.000'000 | % | β+ | 3,740.300 | keV | ¹⁷⁸W | ¹⁷⁸Re > [ 100 % , β+ , 3,740.3 keV ] > ¹⁷⁸W | | | | | | | | | | | | | | | | | | | | | | | | | | | | | | | | | | | | 100.000'000 | % | ¹⁷⁸Hf | | | | | | | | | | | | | | | | | | | | | | | | | | | | | | | | | |
| Isotope_075_re_179_u | Unstable | ¹⁷⁹Re | Fermion | 75 | p | 104 | n | 5/2 | 1 | 178.949'987'641'0 | u | ~ 0 | % | ~ 0 | -46.586'212'000'0 | MeV | 8.003'776'000'0 | MeV | 2.800'000'000'0 | nm | - | | 3.71E-5 | year | 1.170 | kilo-seconds ( x³ ) | 100.000'000 | % | β+ | 1,695.100 | keV | ¹⁷⁹W | ¹⁷⁹Re > [ 100 % , β+ , 1,695.1 keV ] > ¹⁷⁹W | | | | | | | | | | | | | | | | | | | | | | | | | | | | | | | | | | | | 100.000'000 | % | ¹⁷⁹Hf | | | | | | | | | | | | | | | | | | | | | | | | | | | | | | | | | |
| Isotope_075_re_180_u | Unstable | ¹⁸⁰Re | Boson | 75 | p | 105 | n | 1 | -1 | 179.950'789'084'0 | u | ~ 0 | % | ~ 0 | -45.839'673'000'0 | MeV | 8.000'004'000'0 | MeV | - | | - | | 4.63E-6 | year | 145.980 | seconds ( x⁰ ) | 100.000'000 | % | β+ | 2,782.600 | keV | ¹⁸⁰W | ¹⁸⁰Re > [ 100 % , β+ , 2,782.6 keV ] > ¹⁸⁰W | | | | | | | | | | | | | | | | | | | | | | | | | | | | | | | | | | | | ? | % | ¹⁸⁰Hf | ? | % | ¹⁷⁶Hf | | | | | | | | | | | | | | | | | | | | | | | | | | | | | | |
| Isotope_075_re_181_u | Unstable | ¹⁸¹Re | Fermion | 75 | p | 106 | n | 5/2 | 1 | 180.950'067'916'0 | u | ~ 0 | % | ~ 0 | -46.511'436'000'0 | MeV | 8.004'110'000'0 | MeV | 3.190'000'000'0 | nm | - | | 2.27E-3 | year | 71.604 | kilo-seconds ( x³ ) | 100.000'000 | % | β+ | 720.300 | keV | ¹⁸¹W | ¹⁸¹Re > [ 100 % , β+ , 720.3 keV ] > ¹⁸¹W | | | | | | | | | | | | | | | | | | | | | | | | | | | | | | | | | | | | 100.000'000 | % | ¹⁸¹Ta | | | | | | | | | | | | | | | | | | | | | | | | | | | | | | | | | |
| Isotope_075_re_182_u | Unstable | ¹⁸²Re | Boson | 75 | p | 107 | n | 7 | 1 | 181.951'210'080'0 | u | ~ 0 | % | ~ 0 | -45.447'518'000'0 | MeV | 7.998'633'000'0 | MeV | 2.840'000'000'0 | nm | 4.100'000'000'0 | b | 7.28E-3 | year | 229.824 | kilo-seconds ( x³ ) | 100.000'000 | % | β+ | 1,778.000 | keV | ¹⁸²W | ¹⁸²Re > [ 100 % , β+ , 1,778.0 keV ] > ¹⁸²W | | | | | | | | | | | | | | | | | | | | | | | | | | | | | | | | | | | | ? | % | ¹⁷⁸Hf | | | | | | | | | | | | | | | | | | | | | | | | | | | | | | | | | |
| Isotope_075_re_183_u | Unstable | ¹⁸³Re | Fermion | 75 | p | 108 | n | 5/2 | 1 | 182.950'819'841'0 | u | ~ 0 | % | ~ 0 | -45.811'023'000'0 | MeV | 8.001'017'000'0 | MeV | 3.168'000'000'0 | nm | 2.300'000'000'0 | b | 1.90E-1 | year | 5.996 | mega-seconds ( x⁶ ) | 100.000'000 | % | ϵ | 556.000 | keV | ¹⁸³W | ¹⁸³Re > [ 100 % , ϵ , 556.0 keV ] > ¹⁸³W | | | | | | | | | | | | | | | | | | | | | | | | | | | | | | | | | | | | ? | % | ¹⁷⁹Hf | | | | | | | | | | | | | | | | | | | | | | | | | | | | | | | | | |
| Isotope_075_re_184_u | Unstable | ¹⁸⁴Re | Boson | 75 | p | 109 | n | 3 | -1 | 183.952'520'756'0 | u | ~ 0 | % | ~ 0 | -44.226'631'000'0 | MeV | 7.992'788'000'0 | MeV | 2.530'000'000'0 | nm | 2.800'000'000'0 | b | 1.05E-1 | year | 3.300 | mega-seconds ( x⁶ ) | 100.000'000 | % | β+ | 458.470 | keV | ¹⁸⁴W | ¹⁸⁴Re > [ 100 % , β+ , 458.47 keV ] > ¹⁸⁴W | | | | | | | | | | | | | | | | | | | | | | | | | | | | | | | | | | | | ? | % | ¹⁸⁰Hf | | | | | | | | | | | | | | | | | | | | | | | | | | | | | | | | | |
| Isotope_075_re_185_s | Stable | ¹⁸⁵Re | Fermion | 75 | p | 110 | n | 5/2 | 1 | 184.952'954'982'0 | u | 37.400'000 | % | 69.172'405'163'3 | -43.822'152'000'0 | MeV | 7.991'026'000'0 | MeV | 3.187'3.187'3.187'3.187 | nm | 2.180'000'000'0 | b | - | | | | | | | | | | | | | | | | | | | | | | | | | | | | | | | | | | | | | | | | | | | | | | | | | | | | | | | | | | | | | | | | | | | | | | | | | | | | | | | | | |
| Isotope_075_re_186_u | Unstable | ¹⁸⁶Re | Boson | 75 | p | 111 | n | 1 | -1 | 185.954'986'084'0 | u | ~ 0 | % | ~ 0 | -41.930'192'000'0 | MeV | 7.981'286'000'0 | MeV | 1.739'000'000'0 | nm | 0.618'000'000'0 | b | 1.02E-2 | year | 321.260 | kilo-seconds ( x³ ) | 92.530'000 | % | β- | 1,069.286 | keV | ¹⁸⁶Os | ¹⁸⁶Re > [ 92.53 % , β- , 1,069.286 keV ] > ¹⁸⁶Os | | | ϵ | 579.350 | keV | ¹⁸⁶W | ¹⁸⁶Re > [ , ϵ , 579.35 keV ] > ¹⁸⁶W | | | | | | | | | | | | | | | | | | | | | | | | | | | | | ? | % | ¹⁷⁸Hf | | | | | | | | | | | | | | | | | | | | | | | | | | | | | | | | | |
| Isotope_075_re_187_u | Unstable | ¹⁸⁷Re | Fermion | 75 | p | 112 | n | 5/2 | 1 | 186.955'753'109'0 | u | 0.626'000 | % | 1.170'343'014'5 | -41.215'714'000'0 | MeV | 7.977'947'000'0 | MeV | 3.219'700'000'0 | nm | 2.070'000'000'0 | b | 4.12E+10 | years | 1.300 | exa-seconds ( x¹⁸ ) | 100.000'000 | % | β- | 2.469 | keV | ¹⁸⁷Os | ¹⁸⁷Re > [ 100 % , β- , 2.469 keV ] > ¹⁸⁷Os | | | α | 1,655.490 | keV | ¹⁸³Ta | ¹⁸⁷Re > [ , α , 1,655.49 keV ] > ¹⁸³Ta | | | | | | | | | | | | | | | | | | | | | | | | | | | | | 100.000'000 | % | ¹⁸⁷Os | ? | % | ¹⁷⁹Hf | | | | | | | | | | | | | | | | | | | | | | | | | | | | | | |
| Isotope_075_re_188_u | Unstable | ¹⁸⁸Re | Boson | 75 | p | 113 | n | 1 | -1 | 187.958'114'438'0 | u | ~ 0 | % | ~ 0 | -39.016'150'000'0 | MeV | 7.966'743'000'0 | MeV | 1.788'000'000'0 | nm | 0.572'000'000'0 | b | 1.94E-3 | year | 61.214 | kilo-seconds ( x³ ) | 100.000'000 | % | β- | 100.000 | keV | ¹⁸⁸Os | ¹⁸⁸Re > [ 100 % , β- , 100.0 keV ] > ¹⁸⁸Os | | | | | | | | | | | | | | | | | | | | | | | | | | | | | | | | | | | | 100.000'000 | % | ¹⁸⁸Os | | | | | | | | | | | | | | | | | | | | | | | | | | | | | | | | | |
| Isotope_075_re_189_u | Unstable | ¹⁸⁹Re | Fermion | 75 | p | 114 | n | 5/2 | 1 | 188.959'229'007'0 | u | ~ 0 | % | ~ 0 | -37.977'935'000'0 | MeV | 7.961'804'000'0 | MeV | - | | - | | 2.77E-3 | year | 87.523 | kilo-seconds ( x³ ) | 100.000'000 | % | β- | 1,007.450 | keV | ¹⁸⁹Os | ¹⁸⁹Re > [ 100 % , β- , 1,007.45 keV ] > ¹⁸⁹Os | | | | | | | | | | | | | | | | | | | | | | | | | | | | | | | | | | | | 100.000'000 | % | ¹⁸⁹Os | | | | | | | | | | | | | | | | | | | | | | | | | | | | | | | | | |
| Isotope_075_re_190_u | Unstable | ¹⁹⁰Re | Boson | 75 | p | 115 | n | 2 | -1 | 189.961'817'977'0 | u | ~ 0 | % | ~ 0 | -35.566'326'000'0 | MeV | 7.949'687'000'0 | MeV | - | | - | | 3.61E-4 | year | 11.401 | kilo-seconds ( x³ ) | 100.000'000 | % | β- | 3,140.000 | keV | ¹⁹⁰Os | ¹⁹⁰Re > [ 100 % , β- , 3,140.0 keV ] > ¹⁹⁰Os | | | | | | | | | | | | | | | | | | | | | | | | | | | | | | | | | | | | 100.000'000 | % | ¹⁹⁰Os | | | | | | | | | | | | | | | | | | | | | | | | | | | | | | | | | |
| Isotope_075_re_191_u | Unstable | ¹⁹¹Re | Fermion | 75 | p | 116 | n | ? | 0 | 190.963'125'242'0 | u | ~ 0 | % | ~ 0 | -34.348'616'000'0 | MeV | 7.943'949'000'0 | MeV | - | | - | | 1.87E-5 | year | 589.980 | seconds ( x⁰ ) | 100.000'000 | % | β- | 2,045.100 | keV | ¹⁹¹Os | ¹⁹¹Re > [ 100 % , β- , 2,045.1 keV ] > ¹⁹¹Os | | | | | | | | | | | | | | | | | | | | | | | | | | | | | | | | | | | | 100.000'000 | % | ¹⁹¹Ir | | | | | | | | | | | | | | | | | | | | | | | | | | | | | | | | | |
| Isotope_075_re_192_u | Unstable | ¹⁹²Re | Boson | 75 | p | 117 | n | ? | 0 | 191.965'960'000'0 | u | ~ 0 | % | ~ 0 | -31.708'000'000'0 | MeV | 7.931'000'000'0 | MeV | - | | - | | 5.07E-7 | year | 16.000 | seconds ( x⁰ ) | 100.000'000 | % | β- | 4,172.000 | keV | ¹⁹²Os | ¹⁹²Re > [ 100 % , β- , 4,172.0 keV ] > ¹⁹²Os | | | | | | | | | | | | | | | | | | | | | | | | | | | | | | | | | | | | ? | % | ¹⁸⁸Os | ? | % | ¹⁹²Pt | | | | | | | | | | | | | | | | | | | | | | | | | | | | | | |
| Isotope_075_re_193_u | Unstable | ¹⁹³Re | Fermion | 75 | p | 118 | n | 5/2 | 1 | 192.967'470'000'0 | u | ~ 0 | % | ~ 0 | -30.302'000'000'0 | MeV | 7.924'000'000'0 | MeV | - | | - | | 9.51E-7 | year | 30.000 | seconds ( x⁰ ) | ? | % | β- | 3,091.000 | keV | ¹⁹³Os | ¹⁹³Re > [ ? % , β- , 3,091.0 keV ] > ¹⁹³Os | | | | | | | | | | | | | | | | | | | | | | | | | | | | | | | | | | | | ? | % | ¹⁹³Ir | | | | | | | | | | | | | | | | | | | | | | | | | | | | | | | | | |
| Isotope_075_re_194_u | Unstable | ¹⁹⁴Re | Boson | 75 | p | 119 | n | ? | 0 | 193.970'420'000'0 | u | ~ 0 | % | ~ 0 | -27.554'000'000'0 | MeV | 7.911'000'000'0 | MeV | - | | - | | 6.34E-8 | year | 2.000 | seconds ( x⁰ ) | ? | % | β- | 4,879.000 | keV | ¹⁹⁴Os | ¹⁹⁴Re > [ ? % , β- , 4,879.0 keV ] > ¹⁹⁴Os | | | | | | | | | | | | | | | | | | | | | | | | | | | | | | | | | | | | ? | % | ¹⁹²Pt | | | | | | | | | | | | | | | | | | | | | | | | | | | | | | | | | |
---