HYDROGEN TO OGANESSON
ATOMIC ARCHITECTURE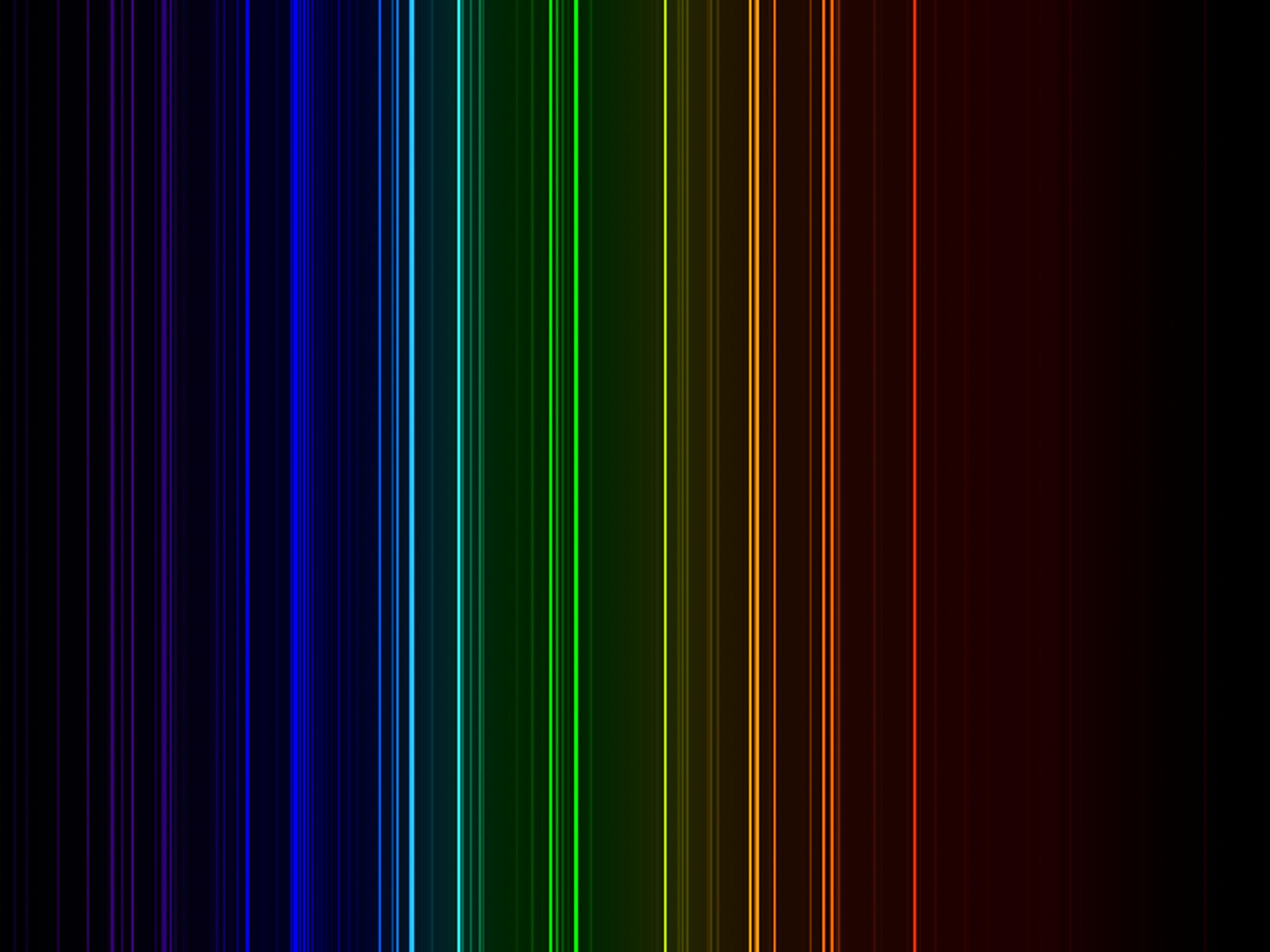 Spectrograph

Elemental Tile

Lutetium
···
OVERVIEW
Lutetium
Lu (71)
ljuˈtiːʃiəm
PHONETICS
---
IDENTIFICATION
Lutetium is a silvery white metal, which resists corrosion in dry, but not in moist air. Lutetium is not a particularly abundant element, though significantly more common than silver in the earth's crust; it has few specific uses. Lutetium-176 is a relatively abundant (2.5%) radioactive isotope with a half-life of about 38 billion years, and so used to determine the age of meteorites.
ELEMENT BRIEF
---
1907 by Georges Urbain and Carl Auer von Welsbach, France.
DISCOVERY
---
Greek 'Lutetia' meaning 'Paris'.
ETYMOLOGY
---
Lutetium
ELEMENT
---
Lu
SYMBOL
---
71
ATOMIC NUMBER
---
7439-94-3
CAS NUMBER
---
PHYSICAL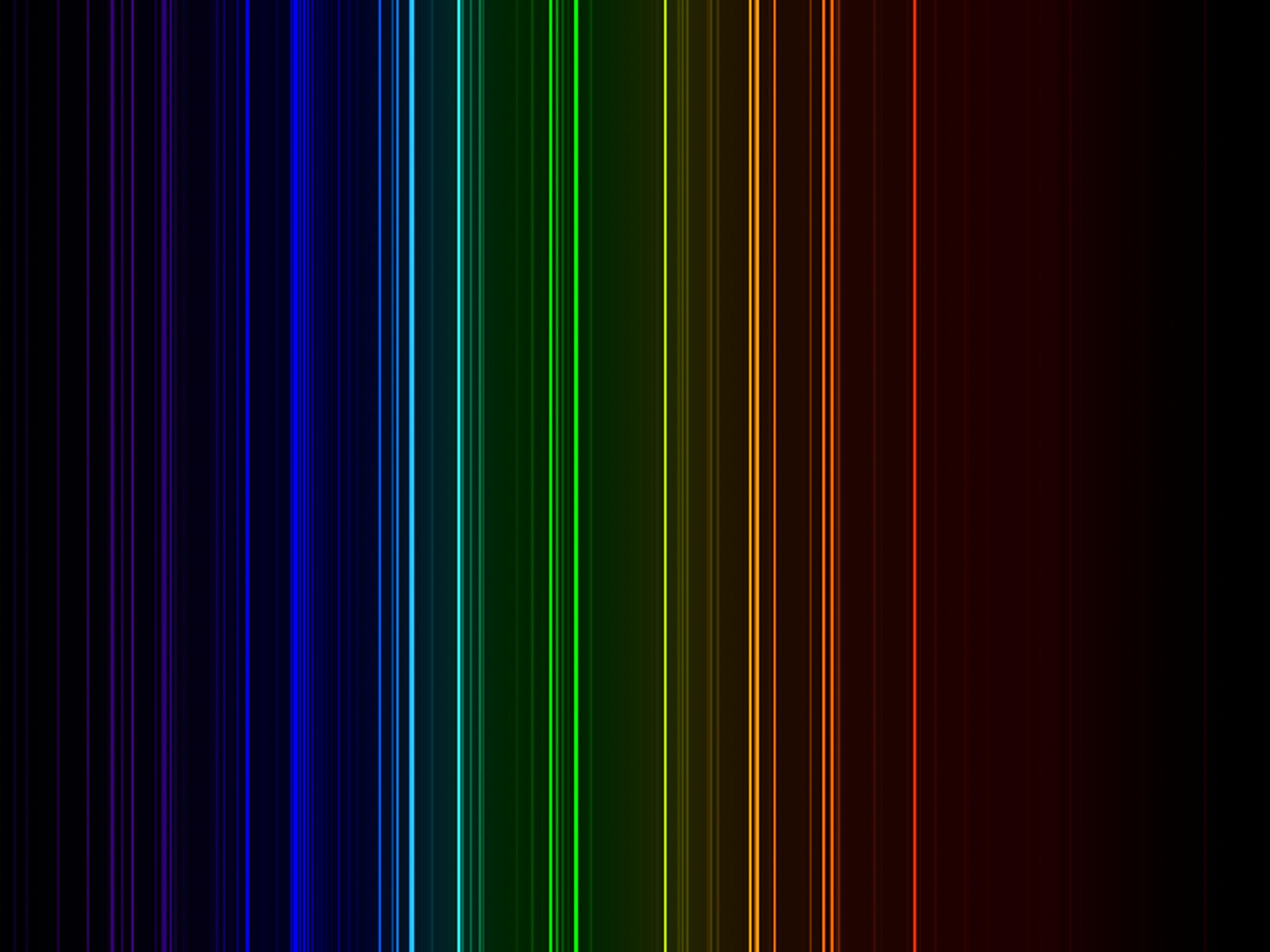 ELEMENTAL SPECTRUM
---
Silver
ELEMENTAL COLOUR
---
-
REFRACTIVE INDEX
---
0.260
POISSON RATIO
---
17.779 cm³
MOLAR VOLUME
---
893.00M Pa, 8.813'2k Atm
BRINELL HARDNESS
---
2.60
MOHS HARDNESS
---
1.16G Pa, 11.448'3k Atm
VICKERS HARDNESS
---
-
SPEED OF SOUND
---
48.00G Pa, 473.723'2k Atm
BULK MODULUS
---
27.00G Pa, 266.469'3k Atm
SHEAR MODULUS
---
69.00G Pa, 680.977'1k Atm
YOUNG MODULUS
---
ALLOTROPES
NONE
THERMODYNAMIC
1,936.15 K, 1,663.00 °C
MELTING POINT
---
3,675.15 K, 3,402.00 °C
BOILING POINT
---
-
AUTOMATIC IGNITION
---
-
FLASHPOINT
---
-
CRITICAL TEMPERATURE
---
-
CRITICAL PRESSURE
---
16.000'000 W/(m K)
THERMAL CONDUCTIVITY
---
0.000'009'9 K¯¹
THERMAL EXPANSION
---
154.00 J/(kg K)
SPECIFIC HEAT
---
22.000 kJ/mol
HEAT FUSION
---
415.000 kJ/mol
HEAT VAPORISATION
---
-
HEAT COMBUSTION
---
-
CURIE POINT
---
-
NEEL POINT
---
-
ADIABATIC INDEX
---
Solid
PHASE
---
ELECTROMAGNETIC
Conductor
ELECTRICAL TYPE
---
1.80M S/m
CONDUCTIVITY
---
560.00n Ω.m
RESISTIVITY
---
0.100 K
SUPERCONDUCTING POINT
---
-
MAGNETIC TYPE
---
0.000'000'001'2
MASS SUSCEPTIBILITY
---
0.000'000'000'210'00
MOLAR SUSCEPTIBILITY
---
0.000'011'800'00
VOLUME SUSCEPTIBILITY
---
STRUCTURE
Lanthanide
CLASSIFICATION
---
174.966'721'4
ATOMIC WEIGHT
---
208 pm
ATOMIC RADIUS
---
162 pm
COVALENT RADIUS SINGLE BOND
---
131 pm
COVALENT RADIUS DOUBLE BOND
---
131 pm
COVALENT RADIUS TRIPLE BOND
---
221 pm
VAN DER WAALS RADIUS
---
[Xe]6s²4f¹⁴5d¹
ELECTRON CONFIGURATION
---
Hexagonal, Close Packed Single
CRYSTAL STRUCTURE
---
9.841'00 g/cm³
DENSITY AS SOLID
---
9.300'00 g/cm³
DENSITY AS LIQUID
---
-
DENSITY AS GAS
---
P6₃/mmc
SPACE GROUP NAME
---
194
SPACE GROUP NUMBER
---
π/2, π/2 2π/3
LATTICE ANGLES
---
350.31, 350.31 555.09 pm
LATTICE CONSTANTS
---
REACTIVITY
3
VALENCE
---
1.27
ELECTRONEGATIVITY
---
33.38 kJ/mol
ELECTRON AFFINITY
---
IONISATION ENERGY
---
ELEMENTAL DISTRIBUTION
0.000'000'01 %
UNIVERSE
---
0.000'002'9 %
METEORITES
---
0.000'000'1 %
SUN
---
0.000'08 %
EARTH CRUST
---
0.000'000'000'02 %
OCEANS
---
-
HUMANS
---
ISOTOPES
Stable
HALF LIFE
---
Stable
LIFETIME
---
5s¹ = 5, 2, -2, +1/2
QUANTUM NUMBERS
---
7.200'00 b σs
NEUTRON CROSS SECTION
---
74.000'00 b σa
NEUTRON MASS ABSORPTION
---
STABLE ISOTOPES
---
UNSTABLE ISOTOPES
---
ISOTOPIC CHAIN
| Isotope | Stability | Symbol | Type | Protons | | Neutrons | | Spin | Parity | Mass | | Abundance | | Mass Measure | Mass Excess | | Binding Energy | | Dipole Moment | | Quadrupole Moment | | Halflife in Years | | Halflife in Seconds | | A01 Decay Probability | | A01 Decay Mode | A01 Decay Energy | | A01 Decay Daughter | A01 Decay Link | A02 Decay Probability | | A02 Decay Mode | A02 Decay Energy | | A02 Decay Daughter | A02 Decay Link | A03 Decay Probability | | A03 Decay Mode | A03 Decay Energy | | A03 Decay Daughter | A03 Decay Link | A04 Decay Probability | | A04 Decay Mode | A04 Decay Energy | | A04 Decay Daughter | A04 Decay Link | A05 Decay Probability | | A05 Decay Mode | A05 Decay Energy | | A05 Decay Daughter | A05 Decay Link | A06 Decay Probability | | A06 Decay Mode | A06 Decay Energy | | A06 Decay Daughter | A06 Decay Link | Y01 Decay Product Yield | | Y01 Decay Product Nuclide | Y02 Decay Product Yield | | Y02 Decay Product Nuclide | Y03 Decay Product Yield | | Y03 Decay Product Nuclide | Y04 Decay Product Yield | | Y04 Decay Product Nuclide | Y05 Decay Product Yield | | Y05 Decay Product Nuclide | Y06 Decay Product Yield | | Y06 Decay Product Nuclide | Y07 Decay Product Yield | | Y07 Decay Product Nuclide | Y08 Decay Product Yield | | Y08 Decay Product Nuclide | Y09 Decay Product Yield | | Y09 Decay Product Nuclide | Y10 Decay Product Yield | | Y10 Decay Product Nuclide | Y11 Decay Product Yield | | Y11 Decay Product Nuclide | Y12 Decay Product Yield | | Y12 Decay Product Nuclide |
| --- | --- | --- | --- | --- | --- | --- | --- | --- | --- | --- | --- | --- | --- | --- | --- | --- | --- | --- | --- | --- | --- | --- | --- | --- | --- | --- | --- | --- | --- | --- | --- | --- | --- | --- | --- | --- | --- | --- | --- | --- | --- | --- | --- | --- | --- | --- | --- | --- | --- | --- | --- | --- | --- | --- | --- | --- | --- | --- | --- | --- | --- | --- | --- | --- | --- | --- | --- | --- | --- | --- | --- | --- | --- | --- | --- | --- | --- | --- | --- | --- | --- | --- | --- | --- | --- | --- | --- | --- | --- | --- | --- | --- | --- | --- | --- | --- | --- | --- | --- | --- | --- | --- | --- | --- |
| Isotope_071_lu_150_u | Unstable | ¹⁵⁰Lu | Fermion | 71 | p | 79 | n | ? | 0 | 149.973'228'000'0 | u | ~ 0 | % | ~ 0 | -24.938'000'000'0 | MeV | 7.867'000'000'0 | MeV | - | | - | | 1.46E-9 | year | 46.000 | milli-seconds ( x⁻³ ) | 70.000'000 | % | p | 1,269.600 | keV | ¹⁴⁹Yb | ¹⁵⁰Lu > [ 70 % , p , 1,269.6 keV ] > ¹⁴⁹Yb | | | β+ | 12,772.000 | keV | ¹⁵⁰Yb | ¹⁵⁰Lu > [ , β+ , 12,772.0 keV ] > ¹⁵⁰Yb | | | | | | | | | | | | | | | | | | | | | | | | | | | | | 10.871'933 | % | ¹⁴⁵Nd | 0.000'000 | % | ¹⁴¹Pr | ? | % | ¹⁴³Nd | ? | % | ¹⁴²Nd | ? | % | ¹⁴⁰Ce | ? | % | ¹⁵⁰Sm | | | | | | | | | | | | | | | | | | |
| Isotope_071_lu_151_u | Unstable | ¹⁵¹Lu | Boson | 71 | p | 80 | n | 11/2 | -1 | 150.967'577'000'0 | u | ~ 0 | % | ~ 0 | -30.202'000'000'0 | MeV | 7.903'000'000'0 | MeV | - | | - | | 2.55E-9 | year | 80.600 | milli-seconds ( x⁻³ ) | 63.000'000 | % | p | 1,241.000 | keV | ¹⁵⁰Yb | ¹⁵¹Lu > [ 63 % , p , 1,241.0 keV ] > ¹⁵⁰Yb | | | β+ | 10,320.000 | keV | ¹⁵¹Yb | ¹⁵¹Lu > [ , β+ , 10,320.0 keV ] > ¹⁵¹Yb | | | | | | | | | | | | | | | | | | | | | | | | | | | | | 27.243'840 | % | ¹⁵¹Eu | 9.758'963 | % | ¹⁴³Nd | ? | % | ¹⁴²Nd | ? | % | ¹⁵⁰Sm | | | | | | | | | | | | | | | | | | | | | | | | |
| Isotope_071_lu_152_u | Unstable | ¹⁵²Lu | Fermion | 71 | p | 81 | n | ? | 0 | 151.964'120'000'0 | u | ~ 0 | % | ~ 0 | -33.422'000'000'0 | MeV | 7.926'000'000'0 | MeV | - | | - | | 2.06E-8 | year | 650.000 | milli-seconds ( x⁻³ ) | 85.000'000 | % | β+ | 11,862.000 | keV | ¹⁵²Yb | ¹⁵²Lu > [ 85 % , β+ , 11,862.0 keV ] > ¹⁵²Yb | | | β+p | ? | keV | ¹⁵¹Tm | ¹⁵²Lu > [ , β+p , ? keV ] > ¹⁵¹Tm | | | | | | | | | | | | | | | | | | | | | | | | | | | | | 11.044'800 | % | ¹⁵¹Eu | 7.480'000 | % | ¹⁴⁰Ce | 3.956'336 | % | ¹⁴³Nd | ? | % | ¹⁵²Sm | | | | | | | | | | | | | | | | | | | | | | | | |
| Isotope_071_lu_153_u | Unstable | ¹⁵³Lu | Boson | 71 | p | 82 | n | 11/2 | -1 | 152.958'767'331'0 | u | ~ 0 | % | ~ 0 | -38.407'984'000'0 | MeV | 7.959'300'000'0 | MeV | - | | - | | 2.85E-8 | year | 900.000 | milli-seconds ( x⁻³ ) | 70.000'000 | % | α | 3,208.000 | keV | ¹⁴⁹Tm | ¹⁵³Lu > [ 70 % , α , 3,208.0 keV ] > ¹⁴⁹Tm | | | β+ | 7,629.000 | keV | ¹⁵³Yb | ¹⁵³Lu > [ , β+ , 7,629.0 keV ] > ¹⁵³Yb | ? | % | 608.62 | ¹⁵²Yb | keV | | | | | | | | | | | | | | | | | | | | | | | | 13.201'633 | % | ¹⁴⁵Nd | 0.000'211 | % | ¹⁴⁰Ce | 0.000'000 | % | ¹⁴¹Pr | ? | % | ¹⁴³Nd | ? | % | ¹⁵¹Eu | ? | % | ¹⁵²Sm | | | | | | | | | | | | | | | | | | |
| Isotope_071_lu_154_u | Unstable | ¹⁵⁴Lu | Fermion | 71 | p | 83 | n | 2 | -1 | 153.957'522'000'0 | u | ~ 0 | % | ~ 0 | -39.568'000'000'0 | MeV | 7.968'000'000'0 | MeV | - | | - | | 3.17E-8 | year | 1,000.000 | milliseconds ( x⁻³ ) | ? | % | β+ | 9,344.000 | keV | ¹⁵⁴Yb | ¹⁵⁴Lu > [ ? % , β+ , 9,344.0 keV ] > ¹⁵⁴Yb | | | | | | | | | | | | | | | | | | | | | | | | | | | | | | | | | | | | ? | % | ¹⁴²Nd | ? | % | ¹⁵⁰Sm | ? | % | ¹⁵⁴Gd | | | | | | | | | | | | | | | | | | | | | | | | | | | |
| Isotope_071_lu_155_u | Unstable | ¹⁵⁵Lu | Boson | 71 | p | 84 | n | 11/2 | -1 | 154.954'316'216'0 | u | ~ 0 | % | ~ 0 | -42.554'171'000'0 | MeV | 7.987'495'000'0 | MeV | - | | - | | 2.17E-9 | year | 68.600 | milli-seconds ( x⁻³ ) | 88.000'000 | % | α | 5,802.720 | keV | ¹⁵¹Tm | ¹⁵⁵Lu > [ 88 % , α , 5,802.72 keV ] > ¹⁵¹Tm | | | β+ | 6,927.100 | keV | ¹⁵⁵Yb | ¹⁵⁵Lu > [ , β+ , 6,927.1 keV ] > ¹⁵⁵Yb | | | | | | | | | | | | | | | | | | | | | | | | | | | | | 64.796'160 | % | ¹⁵¹Eu | 23.210'507 | % | ¹⁴³Nd | ? | % | ¹⁵⁵Gd | | | | | | | | | | | | | | | | | | | | | | | | | | | |
| Isotope_071_lu_156_u | Unstable | ¹⁵⁶Lu | Fermion | 71 | p | 85 | n | 2 | -1 | 155.953'032'523'0 | u | ~ 0 | % | ~ 0 | -43.749'923'000'0 | MeV | 7.995'697'000'0 | MeV | - | | - | | 1.57E-8 | year | 494.000 | milli-seconds ( x⁻³ ) | 95.000'000 | % | α | 5,595.740 | keV | ¹⁵²Tm | ¹⁵⁶Lu > [ 95 % , α , 5,595.74 keV ] > ¹⁵²Tm | | | β+ | 8,492.400 | keV | ¹⁵⁶Yb | ¹⁵⁶Lu > [ , β+ , 8,492.4 keV ] > ¹⁵⁶Yb | | | | | | | | | | | | | | | | | | | | | | | | | | | | | 8.406'535 | % | ¹⁴⁰Ce | ? | % | ¹⁵²Sm | ? | % | ¹⁵⁶Gd | | | | | | | | | | | | | | | | | | | | | | | | | | | |
| Isotope_071_lu_157_u | Unstable | ¹⁵⁷Lu | Boson | 71 | p | 86 | n | ? | 0 | 156.950'098'300'0 | u | ~ 0 | % | ~ 0 | -46.483'134'000'0 | MeV | 8.013'588'000'0 | MeV | - | | - | | 2.15E-7 | year | 6.800 | seconds ( x⁰ ) | ? | % | β+ | 5,936.500 | keV | ¹⁵⁷Yb | ¹⁵⁷Lu > [ ? % , β+ , 5,936.5 keV ] > ¹⁵⁷Yb | | | α | 5,107.320 | keV | ¹⁵³Tm | ¹⁵⁷Lu > [ , α , 5,107.32 keV ] > ¹⁵³Tm | | | | | | | | | | | | | | | | | | | | | | | | | | | | | ? | % | ¹⁴¹Pr | ? | % | ¹⁴⁵Nd | ? | % | ¹⁵⁷Gd | ? | % | ¹⁵³Eu | | | | | | | | | | | | | | | | | | | | | | | | |
| Isotope_071_lu_158_u | Unstable | ¹⁵⁸Lu | Fermion | 71 | p | 87 | n | 2 | -1 | 157.949'313'283'0 | u | ~ 0 | % | ~ 0 | -47.214'373'000'0 | MeV | 8.018'581'000'0 | MeV | - | | - | | 3.36E-7 | year | 10.600 | seconds ( x⁰ ) | 99.090'000 | % | β+ | 7,778.200 | keV | ¹⁵⁸Yb | ¹⁵⁸Lu > [ 99.09 % , β+ , 7,778.2 keV ] > ¹⁵⁸Yb | | | α | 4,789.950 | keV | ¹⁵⁴Tm | ¹⁵⁸Lu > [ , α , 4,789.95 keV ] > ¹⁵⁴Tm | | | | | | | | | | | | | | | | | | | | | | | | | | | | | 0.914'296 | % | ¹⁴²Nd | ? | % | ¹⁵⁴Gd | ? | % | ¹⁵⁰Sm | ? | % | ¹⁵⁸Gd | | | | | | | | | | | | | | | | | | | | | | | | |
| Isotope_071_lu_159_u | Unstable | ¹⁵⁹Lu | Boson | 71 | p | 88 | n | 1/2 | 1 | 158.946'628'776'0 | u | ~ 0 | % | ~ 0 | -49.714'975'000'0 | MeV | 8.034'640'000'0 | MeV | - | | - | | 3.83E-7 | year | 12.100 | seconds ( x⁰ ) | 100.000'000 | % | β+ | 5,105.800 | keV | ¹⁵⁹Yb | ¹⁵⁹Lu > [ 100 % , β+ , 5,105.8 keV ] > ¹⁵⁹Yb | | | α | 4,495.500 | keV | ¹⁵⁵Tm | ¹⁵⁹Lu > [ , α , 4,495.5 keV ] > ¹⁵⁵Tm | | | | | | | | | | | | | | | | | | | | | | | | | | | | | 100.000'000 | % | ¹⁵⁹Tb | 0.098'100 | % | ¹⁵⁵Gd | 0.001'419 | % | ¹⁵¹Eu | 0.000'502 | % | ¹⁴³Nd | | | | | | | | | | | | | | | | | | | | | | | | |
| Isotope_071_lu_160_u | Unstable | ¹⁶⁰Lu | Fermion | 71 | p | 89 | n | 2 | -1 | 159.946'033'000'0 | u | ~ 0 | % | ~ 0 | -50.269'937'000'0 | MeV | 8.038'338'000'0 | MeV | - | | - | | 1.14E-6 | year | 36.100 | seconds ( x⁰ ) | 100.000'000 | % | β+ | 6,877.500 | keV | ¹⁶⁰Yb | ¹⁶⁰Lu > [ 100 % , β+ , 6,877.5 keV ] > ¹⁶⁰Yb | | | α | 4,145.000 | keV | ¹⁵⁶Tm | ¹⁶⁰Lu > [ , α , 4,145.0 keV ] > ¹⁵⁶Tm | | | | | | | | | | | | | | | | | | | | | | | | | | | | | 100.000'000 | % | ¹⁶⁰Dy | 0.000'000 | % | ¹⁴⁰Ce | ? | % | ¹⁵²Sm | ? | % | ¹⁵⁶Gd | | | | | | | | | | | | | | | | | | | | | | | | |
| Isotope_071_lu_161_u | Unstable | ¹⁶¹Lu | Boson | 71 | p | 90 | n | 1/2 | 1 | 160.943'572'000'0 | u | ~ 0 | % | ~ 0 | -52.562'344'000'0 | MeV | 8.052'781'000'0 | MeV | - | | - | | 2.43E-6 | year | 76.800 | seconds ( x⁰ ) | 100.000'000 | % | β+ | 4,259.700 | keV | ¹⁶¹Yb | ¹⁶¹Lu > [ 100 % , β+ , 4,259.7 keV ] > ¹⁶¹Yb | | | | | | | | | | | | | | | | | | | | | | | | | | | | | | | | | | | | 100.000'000 | % | ¹⁶¹Dy | | | | | | | | | | | | | | | | | | | | | | | | | | | | | | | | | |
| Isotope_071_lu_162_u | Unstable | ¹⁶²Lu | Fermion | 71 | p | 91 | n | 1 | -1 | 161.943'277'288'0 | u | ~ 0 | % | ~ 0 | -52.836'866'000'0 | MeV | 8.054'590'000'0 | MeV | - | | - | | 2.60E-6 | year | 82.200 | seconds ( x⁰ ) | 100.000'000 | % | β+ | 5,972.500 | keV | ¹⁶²Yb | ¹⁶²Lu > [ 100 % , β+ , 5,972.5 keV ] > ¹⁶²Yb | | | | | | | | | | | | | | | | | | | | | | | | | | | | | | | | | | | | ? | % | ¹⁵⁸Dy | ? | % | ¹⁵⁴Gd | ? | % | ¹⁶²Dy | | | | | | | | | | | | | | | | | | | | | | | | | | | |
| Isotope_071_lu_163_u | Unstable | ¹⁶³Lu | Boson | 71 | p | 92 | n | 1/2 | 1 | 162.941'179'000'0 | u | ~ 0 | % | ~ 0 | -54.791'409'000'0 | MeV | 8.066'684'000'0 | MeV | - | | - | | 7.54E-6 | year | 238.020 | seconds ( x⁰ ) | 100.000'000 | % | β+ | 3,490.600 | keV | ¹⁶³Yb | ¹⁶³Lu > [ 100 % , β+ , 3,490.6 keV ] > ¹⁶³Yb | | | | | | | | | | | | | | | | | | | | | | | | | | | | | | | | | | | | 100.000'000 | % | ¹⁶³Dy | | | | | | | | | | | | | | | | | | | | | | | | | | | | | | | | | |
| Isotope_071_lu_164_u | Unstable | ¹⁶⁴Lu | Fermion | 71 | p | 93 | n | 1 | -1 | 163.941'339'000'0 | u | ~ 0 | % | ~ 0 | -54.642'370'000'0 | MeV | 8.065'803'000'0 | MeV | - | | - | | 5.96E-6 | year | 187.980 | seconds ( x⁰ ) | 100.000'000 | % | β+ | 5,358.100 | keV | ¹⁶⁴Yb | ¹⁶⁴Lu > [ 100 % , β+ , 5,358.1 keV ] > ¹⁶⁴Yb | | | | | | | | | | | | | | | | | | | | | | | | | | | | | | | | | | | | ? | % | ¹⁶⁴Dy | ? | % | ¹⁶⁰Dy | | | | | | | | | | | | | | | | | | | | | | | | | | | | | | |
| Isotope_071_lu_165_u | Unstable | ¹⁶⁵Lu | Boson | 71 | p | 94 | n | 1/2 | 1 | 164.939'406'724'0 | u | ~ 0 | % | ~ 0 | -56.442'273'000'0 | MeV | 8.076'745'000'0 | MeV | - | | - | | 2.04E-5 | year | 644.400 | seconds ( x⁰ ) | 100.000'000 | % | β+ | 2,822.800 | keV | ¹⁶⁵Yb | ¹⁶⁵Lu > [ 100 % , β+ , 2,822.8 keV ] > ¹⁶⁵Yb | | | | | | | | | | | | | | | | | | | | | | | | | | | | | | | | | | | | 100.000'000 | % | ¹⁶⁵Ho | | | | | | | | | | | | | | | | | | | | | | | | | | | | | | | | | |
| Isotope_071_lu_166_u | Unstable | ¹⁶⁶Lu | Fermion | 71 | p | 95 | n | 6 | -1 | 165.939'859'000'0 | u | ~ 0 | % | ~ 0 | -56.020'981'000'0 | MeV | 8.074'175'000'0 | MeV | - | | - | | 5.04E-6 | year | 159.000 | seconds ( x⁰ ) | 100.000'000 | % | β+ | 4,545.300 | keV | ¹⁶⁶Yb | ¹⁶⁶Lu > [ 100 % , β+ , 4,545.3 keV ] > ¹⁶⁶Yb | | | | | | | | | | | | | | | | | | | | | | | | | | | | | | | | | | | | 100.000'000 | % | ¹⁶⁶Er | | | | | | | | | | | | | | | | | | | | | | | | | | | | | | | | | |
| Isotope_071_lu_167_u | Unstable | ¹⁶⁷Lu | Boson | 71 | p | 96 | n | 7/2 | 1 | 166.938'270'000'0 | u | ~ 0 | % | ~ 0 | -57.501'125'000'0 | MeV | 8.083'021'000'0 | MeV | - | | - | | 9.79E-5 | year | 3.090 | kilo-seconds ( x³ ) | 100.000'000 | % | β+ | 2,070.700 | keV | ¹⁶⁷Yb | ¹⁶⁷Lu > [ 100 % , β+ , 2,070.7 keV ] > ¹⁶⁷Yb | | | | | | | | | | | | | | | | | | | | | | | | | | | | | | | | | | | | 100.000'000 | % | ¹⁶⁷Er | | | | | | | | | | | | | | | | | | | | | | | | | | | | | | | | | |
| Isotope_071_lu_168_u | Unstable | ¹⁶⁸Lu | Fermion | 71 | p | 97 | n | 6 | -1 | 167.938'739'111'0 | u | ~ 0 | % | ~ 0 | -57.064'151'000'0 | MeV | 8.080'350'000'0 | MeV | - | | - | | 1.05E-5 | year | 330.000 | seconds ( x⁰ ) | 100.000'000 | % | β+ | 3,488.300 | keV | ¹⁶⁸Yb | ¹⁶⁸Lu > [ 100 % , β+ , 3,488.3 keV ] > ¹⁶⁸Yb | | | | | | | | | | | | | | | | | | | | | | | | | | | | | | | | | | | | ? | % | ¹⁶⁸Er | ? | % | ¹⁶⁴Dy | ? | % | ¹⁶⁰Dy | | | | | | | | | | | | | | | | | | | | | | | | | | | |
| Isotope_071_lu_169_u | Unstable | ¹⁶⁹Lu | Boson | 71 | p | 98 | n | 7/2 | 1 | 168.937'651'439'0 | u | ~ 0 | % | ~ 0 | -58.077'311'000'0 | MeV | 8.086'292'000'0 | MeV | - | | - | | 3.89E-3 | year | 122.602 | kilo-seconds ( x³ ) | 100.000'000 | % | β+ | 1,270.800 | keV | ¹⁶⁹Yb | ¹⁶⁹Lu > [ 100 % , β+ , 1,270.8 keV ] > ¹⁶⁹Yb | | | | | | | | | | | | | | | | | | | | | | | | | | | | | | | | | | | | 100.000'000 | % | ¹⁶⁹Tm | | | | | | | | | | | | | | | | | | | | | | | | | | | | | | | | | |
| Isotope_071_lu_170_u | Unstable | ¹⁷⁰Lu | Fermion | 71 | p | 99 | n | 0 | 1 | 169.938'474'968'0 | u | ~ 0 | % | ~ 0 | -57.310'199'000'0 | MeV | 8.081'691'000'0 | MeV | - | | - | | 5.51E-3 | year | 173.802 | kilo-seconds ( x³ ) | 100.000'000 | % | β+ | 2,436.600 | keV | ¹⁷⁰Yb | ¹⁷⁰Lu > [ 100 % , β+ , 2,436.6 keV ] > ¹⁷⁰Yb | | | | | | | | | | | | | | | | | | | | | | | | | | | | | | | | | | | | 100.000'000 | % | ¹⁷⁰Yb | | | | | | | | | | | | | | | | | | | | | | | | | | | | | | | | | |
| Isotope_071_lu_171_u | Unstable | ¹⁷¹Lu | Boson | 71 | p | 100 | n | 7/2 | 1 | 170.937'913'136'0 | u | ~ 0 | % | ~ 0 | -57.833'542'000'0 | MeV | 8.084'691'000'0 | MeV | 2.030'000'000'0 | nm | - | | 2.26E-2 | year | 712.022 | kilo-seconds ( x³ ) | 100.000'000 | % | β+ | 456.400 | keV | ¹⁷¹Yb | ¹⁷¹Lu > [ 100 % , β+ , 456.4 keV ] > ¹⁷¹Yb | | | | | | | | | | | | | | | | | | | | | | | | | | | | | | | | | | | | 100.000'000 | % | ¹⁷¹Yb | | | | | | | | | | | | | | | | | | | | | | | | | | | | | | | | | |
| Isotope_071_lu_172_u | Unstable | ¹⁷²Lu | Fermion | 71 | p | 101 | n | 4 | -1 | 171.939'085'669'0 | u | ~ 0 | % | ~ 0 | -56.741'334'000'0 | MeV | 8.078'263'000'0 | MeV | 2.250'000'000'0 | nm | - | | 1.84E-2 | year | 579.744 | kilo-seconds ( x³ ) | 100.000'000 | % | β+ | 1,496.750 | keV | ¹⁷²Yb | ¹⁷²Lu > [ 100 % , β+ , 1,496.75 keV ] > ¹⁷²Yb | | | | | | | | | | | | | | | | | | | | | | | | | | | | | | | | | | | | 100.000'000 | % | ¹⁷²Yb | | | | | | | | | | | | | | | | | | | | | | | | | | | | | | | | | |
| Isotope_071_lu_173_u | Unstable | ¹⁷³Lu | Boson | 71 | p | 102 | n | 7/2 | 1 | 172.938'930'602'0 | u | ~ 0 | % | ~ 0 | -56.885'778'000'0 | MeV | 8.079'058'000'0 | MeV | 2.340'000'000'0 | nm | - | | 1.37E+0 | years | 43.234 | mega-seconds ( x⁶ ) | 100.000'000 | % | ϵ | 670.500 | keV | ¹⁷³Yb | ¹⁷³Lu > [ 100 % , ϵ , 670.5 keV ] > ¹⁷³Yb | | | | | | | | | | | | | | | | | | | | | | | | | | | | | | | | | | | | 100.000'000 | % | ¹⁷³Yb | | | | | | | | | | | | | | | | | | | | | | | | | | | | | | | | | |
| Isotope_071_lu_174_u | Unstable | ¹⁷⁴Lu | Fermion | 71 | p | 103 | n | 1 | -1 | 173.940'337'480'0 | u | ~ 0 | % | ~ 0 | -55.575'279'000'0 | MeV | 8.071'482'000'0 | MeV | 1.940'000'000'0 | nm | - | | 3.30E+0 | years | 104.077 | mega-seconds ( x⁶ ) | 100.000'000 | % | β+ | 352.120 | keV | ¹⁷⁴Yb | ¹⁷⁴Lu > [ 100 % , β+ , 352.12 keV ] > ¹⁷⁴Yb | | | | | | | | | | | | | | | | | | | | | | | | | | | | | | | | | | | | 100.000'000 | % | ¹⁷⁴Yb | | | | | | | | | | | | | | | | | | | | | | | | | | | | | | | | | |
| Isotope_071_lu_175_s | Stable | ¹⁷⁵Lu | Boson | 71 | p | 104 | n | 7/2 | 1 | 174.940'771'819'0 | u | 97.410'000 | % | 170.409'805'828'9 | -55.170'695'000'0 | MeV | 8.069'169'000'0 | MeV | 2.232'700'000'0 | nm | 3.490'000'000'0 | b | - | | | | | | | | | | | | | | | | | | | | | | | | | | | | | | | | | | | | | | | | | | | | | | | | | | | | | | | | | | | | | | | | | | | | | | | | | | | | | | | | | |
| Isotope_071_lu_176_u | Unstable | ¹⁷⁶Lu | Fermion | 71 | p | 105 | n | 7 | -1 | 175.942'686'310'0 | u | 0.025'900 | % | 0.045'569'155'8 | -53.387'359'000'0 | MeV | 8.059'049'000'0 | MeV | 3.169'200'000'0 | nm | 4.920'000'000'0 | b | 3.84E+10 | years | 1.211 | exa-seconds ( x¹⁸ ) | 100.000'000 | % | β- | 1,190.150 | keV | ¹⁷⁶Hf | ¹⁷⁶Lu > [ 100 % , β- , 1,190.15 keV ] > ¹⁷⁶Hf | | | | | | | | | | | | | | | | | | | | | | | | | | | | | | | | | | | | 100.000'000 | % | ¹⁷⁶Hf | | | | | | | | | | | #REF! | | | | | | | | | | | | | | | | | | | | | | |
| Isotope_071_lu_177_u | Unstable | ¹⁷⁷Lu | Boson | 71 | p | 106 | n | 7/2 | 1 | 176.943'758'055'0 | u | ~ 0 | % | ~ 0 | -52.389'034'000'0 | MeV | 8.053'478'000'0 | MeV | 2.239'000'000'0 | nm | 3.390'000'000'0 | b | 1.82E-2 | year | 574.301 | kilo-seconds ( x³ ) | 100.000'000 | % | β- | 500.589 | keV | ¹⁷⁷Hf | ¹⁷⁷Lu > [ 100 % , β- , 500.589 keV ] > ¹⁷⁷Hf | | | | | | | | | | | | | | | | | | | | | | | | | | | | | | | | | | | | 100.000'000 | % | ¹⁷⁷Hf | | | | | | | | | | | | | | | | | | | | | | | | | | | | | | | | | |
| Isotope_071_lu_178_u | Unstable | ¹⁷⁸Lu | Fermion | 71 | p | 107 | n | 1 | 1 | 176.943'758'055'0 | u | ~ 0 | % | ~ 0 | -50.343'004'000'0 | MeV | 8.042'083'000'0 | MeV | - | | - | | 5.38E-5 | year | 1.699 | kilo-seconds ( x³ ) | 100.000'000 | % | β- | 2,101.260 | keV | ¹⁷⁸Hf | ¹⁷⁸Lu > [ 100 % , β- , 2,101.26 keV ] > ¹⁷⁸Hf | | | | | | | | | | | | | | | | | | | | | | | | | | | | | | | | | | | | 100.000'000 | % | ¹⁷⁸Hf | | | | | | | | | | | | | | | | | | | | | | | | | | | | | | | | | |
| Isotope_071_lu_179_u | Unstable | ¹⁷⁹Lu | Boson | 71 | p | 108 | n | 7/2 | 1 | 178.947'327'443'0 | u | ~ 0 | % | ~ 0 | -49.064'170'000'0 | MeV | 8.035'102'000'0 | MeV | - | | 3.300'000'000'0 | b | 5.23E-4 | year | 16.499 | kilo-seconds ( x³ ) | 100.000'000 | % | β- | 1,407.770 | keV | ¹⁷⁹Hf | ¹⁷⁹Lu > [ 100 % , β- , 1,407.77 keV ] > ¹⁷⁹Hf | | | | | | | | | | | | | | | | | | | | | | | | | | | | | | | | | | | | 100.000'000 | % | ¹⁷⁹Hf | | | | | | | | | | | | | | | | | | | | | | | | | | | | | | | | | |
| Isotope_071_lu_180_u | Unstable | ¹⁸⁰Lu | Fermion | 71 | p | 109 | n | 5 | 1 | 179.949'881'160'0 | u | ~ 0 | % | ~ 0 | -46.685'398'000'0 | MeV | 8.022'088'000'0 | MeV | - | | - | | 1.08E-5 | year | 340.020 | seconds ( x⁰ ) | 100.000'000 | % | β- | 3,103.000 | keV | ¹⁸⁰Hf | ¹⁸⁰Lu > [ 100 % , β- , 3,103.0 keV ] > ¹⁸⁰Hf | | | | | | | | | | | | | | | | | | | | | | | | | | | | | | | | | | | | 100.000'000 | % | ¹⁸⁰Hf | | | | | | | | | | | | | | | | | | | | | | | | | | | | | | | | | |
| Isotope_071_lu_181_u | Unstable | ¹⁸¹Lu | Boson | 71 | p | 110 | n | 7/2 | 1 | 180.951'970'000'0 | u | ~ 0 | % | ~ 0 | -44.740'000'000'0 | MeV | 8.012'000'000'0 | MeV | - | | - | | 6.65E-6 | year | 210.000 | seconds ( x⁰ ) | 100.000'000 | % | β- | 2,672.000 | keV | ¹⁸¹Hf | ¹⁸¹Lu > [ 100 % , β- , 2,672.0 keV ] > ¹⁸¹Hf | | | | | | | | | | | | | | | | | | | | | | | | | | | | | | | | | | | | 100.000'000 | % | ¹⁸¹Ta | | | | | | | | | | | | | | | | | | | | | | | | | | | | | | | | | |
| Isotope_071_lu_182_u | Unstable | ¹⁸²Lu | Fermion | 71 | p | 111 | n | ? | 0 | 181.955'040'000'0 | u | ~ 0 | % | ~ 0 | -41.880'000'000'0 | MeV | 7.996'000'000'0 | MeV | - | | - | | 3.80E-6 | year | 120.000 | seconds ( x⁰ ) | 100.000'000 | % | β- | 4,179.000 | keV | ¹⁸²Hf | ¹⁸²Lu > [ 100 % , β- , 4,179.0 keV ] > ¹⁸²Hf | | | | | | | | | | | | | | | | | | | | | | | | | | | | | | | | | | | | ? | % | ¹⁷⁸Hf | | | | | | | | | | | | | | | | | | | | | | | | | | | | | | | | | |
| Isotope_071_lu_183_u | Unstable | ¹⁸³Lu | Boson | 71 | p | 112 | n | 7/2 | 1 | 182.957'570'000'0 | u | ~ 0 | % | ~ 0 | -39.523'000'000'0 | MeV | 7.984'000'000'0 | MeV | - | | - | | 1.84E-6 | year | 58.020 | seconds ( x⁰ ) | 100.000'000 | % | β- | 3,763.000 | keV | ¹⁸³Hf | ¹⁸³Lu > [ 100 % , β- , 3,763.0 keV ] > ¹⁸³Hf | | | | | | | | | | | | | | | | | | | | | | | | | | | | | | | | | | | | ? | % | ¹⁷⁹Hf | | | | | | | | | | | | | | | | | | | | | | | | | | | | | | | | | |
| Isotope_071_lu_184_u | Unstable | ¹⁸⁴Lu | Fermion | 71 | p | 113 | n | 3 | 1 | 182.957'570'000'0 | u | ~ 0 | % | ~ 0 | -36.412'000'000'0 | MeV | 7.967'000'000'0 | MeV | - | | - | | 6.34E-7 | year | 20.000 | seconds ( x⁰ ) | 100.000'000 | % | β- | 5,089.000 | keV | ¹⁸⁴Hf | ¹⁸⁴Lu > [ 100 % , β- , 5,089.0 keV ] > ¹⁸⁴Hf | | | | | | | | | | | | | | | | | | | | | | | | | | | | | | | | | | | | ? | % | ¹⁸⁰Hf | | | | | | | | | | | | | | | | | | | | | | | | | | | | | | | | | |
---