HYDROGEN TO OGANESSON
ATOMIC ARCHITECTURE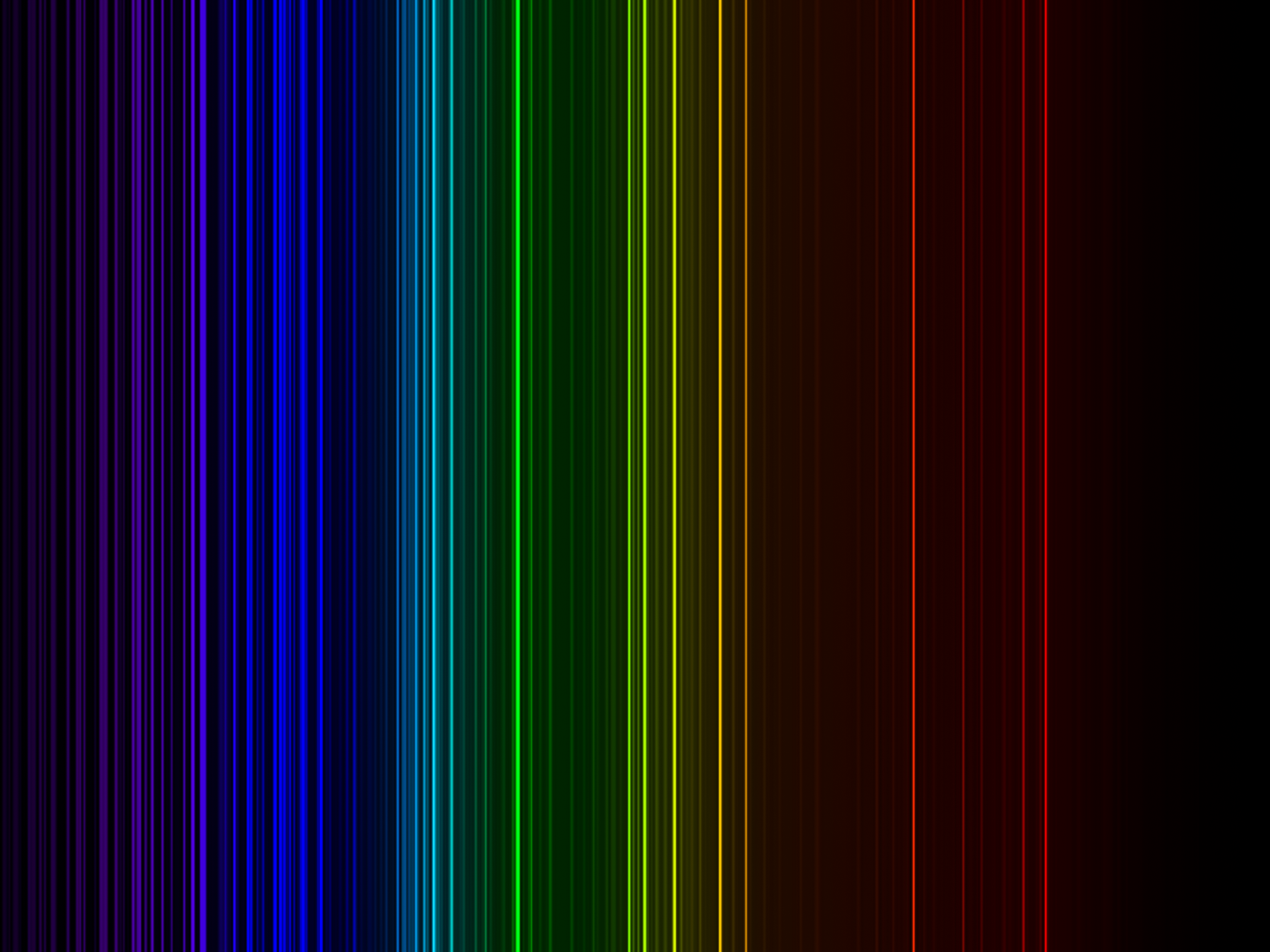 Spectrograph

Elemental Tile

Thulium
···
OVERVIEW
Thulium
Tm (69)
ˈθjuːliəm
PHONETICS
---
IDENTIFICATION
Thulium is an easily workable metal with a bright silvery-grey lustre, is soft and tarnishes in the air. Despite its rarity, thulium is used as the radiation source in portable X-ray devices and in solid-state lasers. It has no significant biological role and is not particularly toxic.
ELEMENT BRIEF
---
1879 by Per Theodore Cleve, Sweden.
DISCOVERY
---
From the name of Thule, an ancient name of Scandinavia.
ETYMOLOGY
---
Thulium
ELEMENT
---
Tm
SYMBOL
---
69
ATOMIC NUMBER
---
7440-30-4
CAS NUMBER
---
PHYSICAL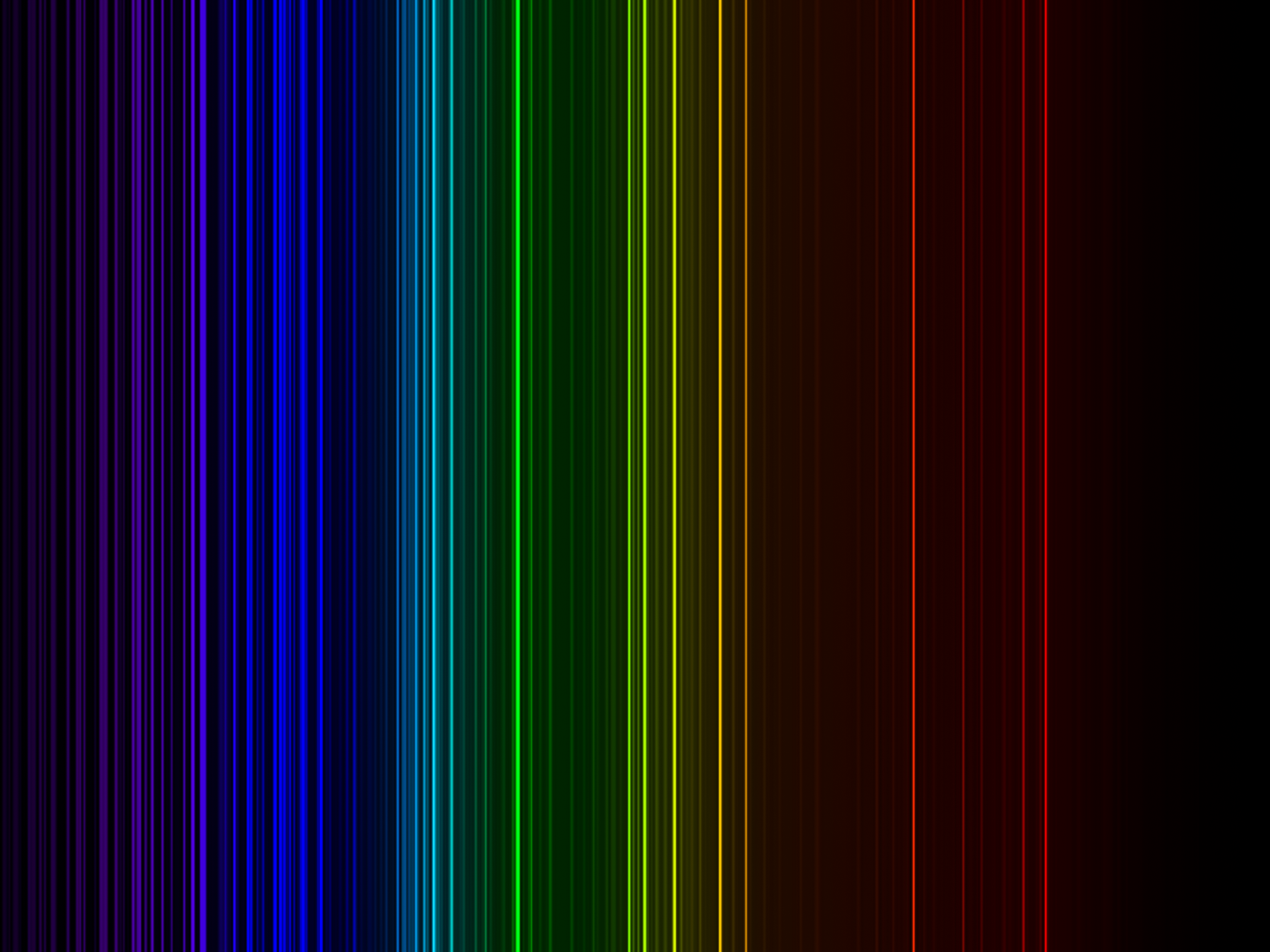 ELEMENTAL SPECTRUM
---
Silver
ELEMENTAL COLOUR
---
-
REFRACTIVE INDEX
---
0.210
POISSON RATIO
---
18.124 cm³
MOLAR VOLUME
---
471.00M Pa, 4.648'4k Atm
BRINELL HARDNESS
---
1.75
MOHS HARDNESS
---
520.00M Pa, 5.132'0k Atm
VICKERS HARDNESS
---
-
SPEED OF SOUND
---
45.00G Pa, 444.115'5k Atm
BULK MODULUS
---
31.00G Pa, 305.946'2k Atm
SHEAR MODULUS
---
74.00G Pa, 730.323'2k Atm
YOUNG MODULUS
---
ALLOTROPES
NONE
THERMODYNAMIC
1,818.15 K, 1,545.00 °C
MELTING POINT
---
2,223.15 K, 1,950.00 °C
BOILING POINT
---
-
AUTOMATIC IGNITION
---
-
FLASHPOINT
---
-
CRITICAL TEMPERATURE
---
-
CRITICAL PRESSURE
---
17.000'000 W/(m K)
THERMAL CONDUCTIVITY
---
0.000'013'3 K¯¹
THERMAL EXPANSION
---
160.00 J/(kg K)
SPECIFIC HEAT
---
16.800 kJ/mol
HEAT FUSION
---
250.000 kJ/mol
HEAT VAPORISATION
---
-
HEAT COMBUSTION
---
25 K, -248.15 °C
CURIE POINT
---
56.00 K, -217.15 °C
NEEL POINT
---
-
ADIABATIC INDEX
---
Solid
PHASE
---
ELECTROMAGNETIC
Conductor
ELECTRICAL TYPE
---
1.40M S/m
CONDUCTIVITY
---
700.00n Ω.m
RESISTIVITY
---
-
SUPERCONDUCTING POINT
---
Paramagnetic
MAGNETIC TYPE
---
0.000'001'990'0
MASS SUSCEPTIBILITY
---
0.000'000'336'179'00
MOLAR SUSCEPTIBILITY
---
0.018'548'800'00
VOLUME SUSCEPTIBILITY
---
STRUCTURE
Lanthanide
CLASSIFICATION
---
168.934'213'3
ATOMIC WEIGHT
---
222 pm
ATOMIC RADIUS
---
164 pm
COVALENT RADIUS SINGLE BOND
---
131 pm
COVALENT RADIUS DOUBLE BOND
---
-
COVALENT RADIUS TRIPLE BOND
---
227 pm
VAN DER WAALS RADIUS
---
[Xe]6s²4f¹³
ELECTRON CONFIGURATION
---
Hexagonal, Close Packed Single
CRYSTAL STRUCTURE
---
9.321'00 g/cm³
DENSITY AS SOLID
---
8.560'00 g/cm³
DENSITY AS LIQUID
---
-
DENSITY AS GAS
---
p6₃/mmc
SPACE GROUP NAME
---
194
SPACE GROUP NUMBER
---
π/2, π/2 2π/3
LATTICE ANGLES
---
353.75, 353.75 555.46 pm
LATTICE CONSTANTS
---
REACTIVITY
3
VALENCE
---
1.25
ELECTRONEGATIVITY
---
99.29 kJ/mol
ELECTRON AFFINITY
---
IONISATION ENERGY
---
ELEMENTAL DISTRIBUTION
0.000'000'01 %
UNIVERSE
---
0.000'002'9 %
METEORITES
---
0.000'000'02 %
SUN
---
0.000'051 %
EARTH CRUST
---
0.000'000'000'02 %
OCEANS
---
-
HUMANS
---
ISOTOPES
Stable
HALF LIFE
---
Stable
LIFETIME
---
4f¹³ = 4, 3, +2, -1/2
QUANTUM NUMBERS
---
6.380'00 b σs
NEUTRON CROSS SECTION
---
100.000'00 b σa
NEUTRON MASS ABSORPTION
---
STABLE ISOTOPES
---
UNSTABLE ISOTOPES
---
ISOTOPIC CHAIN
| Isotope | Stability | Symbol | Type | Protons | | Neutrons | | Spin | Parity | Mass | | Abundance | | Mass Measure | Mass Excess | | Binding Energy | | Dipole Moment | &nbsp | Quadrupole Moment | | Halflife in Years | | Halflife in Seconds | | A01 Decay Probability | | A01 Decay Mode | A01 Decay Energy | | A01 Decay Daughter | A01 Decay Link | A02 Decay Probability | | A02 Decay Mode | A02 Decay Energy | | A02 Decay Daughter | A02 Decay Link | A03 Decay Probability | | A03 Decay Mode | A03 Decay Energy | | A03 Decay Daughter | A03 Decay Link | A04 Decay Probability | | A04 Decay Mode | A04 Decay Energy | | A04 Decay Daughter | A04 Decay Link | A05 Decay Probability | | A05 Decay Mode | A05 Decay Energy | | A05 Decay Daughter | A05 Decay Link | A06 Decay Probability | | A06 Decay Mode | A06 Decay Energy | | A06 Decay Daughter | A06 Decay Link | Y01 Decay Product Yield | | Y01 Decay Product Nuclide | Y02 Decay Product Yield | | Y02 Decay Product Nuclide | Y03 Decay Product Yield | | Y03 Decay Product Nuclide | Y04 Decay Product Yield | | Y04 Decay Product Nuclide | Y05 Decay Product Yield | | Y05 Decay Product Nuclide | Y06 Decay Product Yield | | Y06 Decay Product Nuclide | Y07 Decay Product Yield | | Y07 Decay Product Nuclide | Y08 Decay Product Yield | | Y08 Decay Product Nuclide | Y09 Decay Product Yield | | Y09 Decay Product Nuclide | Y10 Decay Product Yield | | Y10 Decay Product Nuclide | Y11 Decay Product Yield | | Y11 Decay Product Nuclide | Y12 Decay Product Yield | | Y12 Decay Product Nuclide |
| --- | --- | --- | --- | --- | --- | --- | --- | --- | --- | --- | --- | --- | --- | --- | --- | --- | --- | --- | --- | --- | --- | --- | --- | --- | --- | --- | --- | --- | --- | --- | --- | --- | --- | --- | --- | --- | --- | --- | --- | --- | --- | --- | --- | --- | --- | --- | --- | --- | --- | --- | --- | --- | --- | --- | --- | --- | --- | --- | --- | --- | --- | --- | --- | --- | --- | --- | --- | --- | --- | --- | --- | --- | --- | --- | --- | --- | --- | --- | --- | --- | --- | --- | --- | --- | --- | --- | --- | --- | --- | --- | --- | --- | --- | --- | --- | --- | --- | --- | --- | --- | --- | --- | --- | --- |
| Isotope_069_tm_145_u | Unstable | ¹⁴⁵Tm | Boson | 69 | p | 76 | n | 11/2 | -1 | 144.970'073'000'0 | u | ~ 0 | % | ~ 0 | -27.877'000'000'0 | MeV | 7.891'000'000'0 | MeV | - | | - | | 9.82E-14 | year | 3.100 | micro-seconds ( x⁻⁶ ) | 100.000'000 | % | p | 1,740.100 | keV | ¹⁴⁴Er | ¹⁴⁵Tm > [ 100 % , p , 1,740.1 keV ] > ¹⁴⁴Er | | | | | | | | | | | | | | | | | | | | | | | | | | | | | | | | | | | | ? | % | ¹⁴³Nd | ? | % | ¹⁴²Nd | ? | % | ¹³⁹La | ? | % | ¹⁴⁰Ce | | | | | | | | | | | | | | | | | | | | | | | | |
| Isotope_069_tm_146_u | Unstable | ¹⁴⁶Tm | Fermion | 69 | p | 77 | n | 6 | -1 | 145.966'425'000'0 | u | ~ 0 | % | ~ 0 | -31.275'000'000'0 | MeV | 7.916'000'000'0 | MeV | - | | - | | 7.61E-9 | year | 240.000 | milli-seconds ( x⁻³ ) | 100.000'000 | % | p | 1,127.000 | keV | ¹⁴⁵Er | ¹⁴⁶Tm > [ 100 % , p , 1,127.0 keV ] > ¹⁴⁵Er | | | β+ | 12,415.000 | keV | ¹⁴⁶Er | ¹⁴⁶Tm > [ , β+ , 12,415.0 keV ] > ¹⁴⁶Er | | | | | | | | | | | | | | | | | | | | | | | | | | | | | ? | % | ¹⁴¹Pr | ? | % | ¹⁴⁵Nd | ? | % | ¹⁴³Nd | ? | % | ¹⁴²Nd | ? | % | ¹³⁹La | ? | % | ¹⁴⁰Ce | | | | | | | | | | | | | | | | | | |
| Isotope_069_tm_147_u | Unstable | ¹⁴⁷Tm | Boson | 69 | p | 78 | n | 11/2 | -1 | 146.960'961'000'0 | u | ~ 0 | % | ~ 0 | -36.365'000'000'0 | MeV | 7.951'000'000'0 | MeV | - | | - | | 1.84E-8 | year | 580.000 | milli-seconds ( x⁻³ ) | 85.000'000 | % | β+ | 9,663.000 | keV | ¹⁴⁷Er | ¹⁴⁷Tm > [ 85 % , β+ , 9,663.0 keV ] > ¹⁴⁷Er | | | p | 1,058.200 | keV | ¹⁴⁶Er | ¹⁴⁷Tm > [ , p , 1,058.2 keV ] > ¹⁴⁶Er | | | | | | | | | | | | | | | | | | | | | | | | | | | | | 85.001'870 | % | ¹⁴³Nd | 15.042'500 | % | ¹⁴²Nd | ? | % | ¹⁴¹Pr | ? | % | ¹⁴⁵Nd | ? | % | ¹⁴⁰Ce | | | | | | | | | | | | | | | | | | | | | |
| Isotope_069_tm_148_u | Unstable | ¹⁴⁸Tm | Fermion | 69 | p | 79 | n | 10 | 0 | 147.957'840'000'0 | u | ~ 0 | % | ~ 0 | -39.272'000'000'0 | MeV | 7.972'000'000'0 | MeV | - | | - | | 2.22E-8 | year | 700.000 | milli-seconds ( x⁻³ ) | 100.000'000 | % | β+ | 11,358.000 | keV | ¹⁴⁸Er | ¹⁴⁸Tm > [ 100 % , β+ , 11,358.0 keV ] > ¹⁴⁸Er | | | | | | | | | | | | | | | | | | | | | | | | | | | | | | | | | | | | 0.150'003 | % | ¹⁴³Nd | 0.000'075 | % | ¹⁴²Nd | ? | % | ¹⁴⁰Ce | | | | | | | | | | | | | | | | | | | | | | | | | | | |
| Isotope_069_tm_149_u | Unstable | ¹⁴⁹Tm | Boson | 69 | p | 80 | n | 11/2 | -1 | 148.952'720'000'0 | u | ~ 0 | % | ~ 0 | -44.041'000'000'0 | MeV | 8.005'000'000'0 | MeV | - | | - | | 2.85E-8 | year | 900.000 | milli-seconds ( x⁻³ ) | 100.000'000 | % | β+ | 8,679.000 | keV | ¹⁴⁹Er | ¹⁴⁹Tm > [ 100 % , β+ , 8,679.0 keV ] > ¹⁴⁹Er | | | β+p | ? | keV | ¹⁴⁸Ho | ¹⁴⁹Tm > [ , β+p , ? keV ] > ¹⁴⁸Ho | | | | | | | | | | | | | | | | | | | | | | | | | | | | | 15.531'333 | % | ¹⁴⁵Nd | 0.000'000 | % | ¹⁴¹Pr | ? | % | ¹⁴⁰Ce | | | | | | | | | | | | | | | | | | | | | | | | | | | |
| Isotope_069_tm_150_u | Unstable | ¹⁵⁰Tm | Fermion | 69 | p | 81 | n | 1 | 1 | 149.949'960'000'0 | u | ~ 0 | % | ~ 0 | -46.612'000'000'0 | MeV | 8.022'000'000'0 | MeV | - | | - | | 9.51E-8 | year | 3.000 | seconds ( x⁰ ) | 100.000'000 | % | β+ | 10,199.000 | keV | ¹⁵⁰Er | ¹⁵⁰Tm > [ 100 % , β+ , 10,199.0 keV ] > ¹⁵⁰Er | | | | | | | | | | | | | | | | | | | | | | | | | | | | | | | | | | | | 100.032'000 | % | ¹⁴²Nd | ? | % | ¹⁵⁰Sm | | | | | | | | | | | | | | | | | | | | | | | | | | | | | | |
| Isotope_069_tm_151_u | Unstable | ¹⁵¹Tm | Boson | 69 | p | 82 | n | 11/2 | -1 | 150.945'483'490'0 | u | ~ 0 | % | ~ 0 | -50.781'802'000'0 | MeV | 8.050'124'000'0 | MeV | - | | - | | 1.32E-7 | year | 4.170 | seconds ( x⁰ ) | 100.000'000 | % | β+ | 6,462.000 | keV | ¹⁵¹Er | ¹⁵¹Tm > [ 100 % , β+ , 6,462.0 keV ] > ¹⁵¹Er | | | | | | | | | | | | | | | | | | | | | | | | | | | | | | | | | | | | 73.632'000 | % | ¹⁴¹Eu | 26.375'576 | % | ¹⁴³Nd | | | | | | | | | | | | | | | | | | | | | | | | | | | | | | |
| Isotope_069_tm_152_u | Unstable | ¹⁵²Tm | Fermion | 69 | p | 83 | n | 2 | -1 | 151.944'422'000'0 | u | ~ 0 | % | ~ 0 | -51.770'574'000'0 | MeV | 8.056'769'000'0 | MeV | - | | - | | 2.54E-7 | year | 8.000 | seconds ( x⁰ ) | 100.000'000 | % | β+ | 7,707.400 | keV | ¹⁵²Er | ¹⁵²Tm > [ 100 % , β+ , 7,707.4 keV ] > ¹⁵²Er | | | | | | | | | | | | | | | | | | | | | | | | | | | | | | | | | | | | 8.800'000 | % | ¹⁴⁰Ce | ? | % | ¹⁵²Sm | | | | | | | | | | | | | | | | | | | | | | | | | | | | | | |
| Isotope_069_tm_153_u | Unstable | ¹⁵³Tm | Boson | 69 | p | 84 | n | 11/2 | -1 | 152.942'012'112'0 | u | ~ 0 | % | ~ 0 | -54.015'370'000'0 | MeV | 8.071'536'000'0 | MeV | - | | - | | 4.69E-8 | year | 1.480 | seconds ( x⁰ ) | 91.000'000 | % | α | 5,248.120 | keV | ¹⁴⁹Ho | ¹⁵³Tm > [ 91 % , α , 5,248.12 keV ] > ¹⁴⁹Ho | | | β+ | 5,450.400 | keV | ¹⁵³Er | ¹⁵³Tm > [ , β+ , 5,450.4 keV ] > ¹⁵³Er | | | | | | | | | | | | | | | | | | | | | | | | | | | | | 15.994'293 | % | ¹⁴⁵Nd | 4.230'000 | % | ¹⁵³Eu | 0.000'000 | % | ¹⁴¹Pr | | | | | | | | | | | | | | | | | | | | | | | | | | | |
| Isotope_069_tm_154_u | Unstable | ¹⁵⁴Tm | Fermion | 69 | p | 85 | n | 2 | -1 | 153.941'567'808'0 | u | ~ 0 | % | ~ 0 | -54.429'236'000'0 | MeV | 8.074'222'000'0 | MeV | - | | - | | 2.57E-7 | year | 8.100 | seconds ( x⁰ ) | 54.000'000 | % | α | 5,093.760 | keV | ¹⁵⁰Ho | ¹⁵⁴Tm > [ 54 % , α , 5,093.76 keV ] > ¹⁵⁰Ho | | | β+ | 7,160.700 | keV | ¹⁵⁴Er | ¹⁵⁴Tm > [ , β+ , 7,160.7 keV ] > ¹⁵⁴Er | | | | | | | | | | | | | | | | | | | | | | | | | | | | | 100.242'294 | % | ¹⁴²Nd | ? | % | ¹⁵⁰Sm | ? | % | ¹⁵⁴Gd | | | | | | | | | | | | | | | | | | | | | | | | | | | |
| Isotope_069_tm_155_u | Unstable | ¹⁵⁵Tm | Boson | 69 | p | 86 | n | 11/2 | -1 | 154.939'199'459'0 | u | ~ 0 | % | ~ 0 | -56.635'339'000'0 | MeV | 8.088'436'000'0 | MeV | - | | - | | 6.84E-7 | year | 21.600 | seconds ( x⁰ ) | 98.100'000 | % | β+ | 4,557.900 | keV | ¹⁵⁵Er | ¹⁵⁵Tm > [ 98.1 % , β+ , 4,557.9 keV ] > ¹⁵⁵Er | | | α | 4,571.830 | keV | ¹⁵¹Ho | ¹⁵⁵Tm > [ , α , 4,571.83 keV ] > ¹⁵¹Ho | | | | | | | | | | | | | | | | | | | | | | | | | | | | | 98.100'000 | % | ¹⁵⁵Gd | 1.419'381 | % | ¹⁵¹Eu | 0.502'346 | % | ¹⁴³Nd | | | | | | | | | | | | | | | | | | | | | | | | | | | |
| Isotope_069_tm_156_u | Unstable | ¹⁵⁶Tm | Fermion | 69 | p | 87 | n | 2 | -1 | 155.938'979'933'0 | u | ~ 0 | % | ~ 0 | -56.839'827'000'0 | MeV | 8.089'637'000'0 | MeV | 0.400'000'000'0 | nm | -0.480'000'000'0 | b | 2.66E-6 | year | 83.820 | seconds ( x⁰ ) | 100.000'000 | % | β+ | 6,350.800 | keV | ¹⁵⁶Er | ¹⁵⁶Tm > [ 100 % , β+ , 6,350.8 keV ] > ¹⁵⁶Er | | | α | 4,343.520 | keV | ¹⁵²Ho | ¹⁵⁶Tm > [ , α , 4,343.52 keV ] > ¹⁵²Ho | | | | | | | | | | | | | | | | | | | | | | | | | | | | | 0.056'337 | % | ¹⁴⁰Ce | ? | % | ¹⁵²Sm | ? | % | ¹⁵⁶Gd | | | | | | | | | | | | | | | | | | | | | | | | | | | |
| Isotope_069_tm_157_u | Unstable | ¹⁵⁷Tm | Boson | 69 | p | 88 | n | 1/2 | 1 | 156.936'973'000'0 | u | ~ 0 | % | ~ 0 | -58.709'273'000'0 | MeV | 8.101'428'000'0 | MeV | 0.476'000'000'0 | nm | - | | 6.91E-6 | year | 217.980 | seconds ( x⁰ ) | 100.000'000 | % | β+ | 3,688.400 | keV | ¹⁵⁷Er | ¹⁵⁷Tm > [ 100 % , β+ , 3,688.4 keV ] > ¹⁵⁷Er | | | | | | | | | | | | | | | | | | | | | | | | | | | | | | | | | | | | 100.000'000 | % | ¹⁵⁷Gd | | | | | | | | | | | | | | | | | | | | | | | | | | | | | | | | | |
| Isotope_069_tm_158_u | Unstable | ¹⁵⁸Tm | Fermion | 69 | p | 89 | n | 2 | -1 | 157.936'979'525'0 | u | ~ 0 | % | ~ 0 | -58.703'194'000'0 | MeV | 8.101'199'000'0 | MeV | 0.042'000'000'0 | nm | 0.740'000'000'0 | b | 7.57E-3 | year | 238.980 | kilo-seconds ( x³ ) | 100.000'000 | % | β+ | 5,578.400 | keV | ¹⁵⁸Er | ¹⁵⁸Tm > [ 100 % , β+ , 5,578.4 keV ] > ¹⁵⁸Er | | | | | | | | | | | | | | | | | | | | | | | | | | | | | | | | | | | | ? | % | ¹⁴²Nd | ? | % | ¹⁵⁴Gd | ? | % | ¹⁵⁰Sm | ? | % | ¹⁵⁸Gd | | | | | | | | | | | | | | | | | | | | | | | | |
| Isotope_069_tm_159_u | Unstable | ¹⁵⁹Tm | Boson | 69 | p | 90 | n | 5/2 | 1 | 158.934'975'000'0 | u | ~ 0 | % | ~ 0 | -60.570'398'000'0 | MeV | 8.112'754'000'0 | MeV | 3.420'000'000'0 | nm | 1.930'000'000'0 | b | 1.74E-5 | year | 547.800 | seconds ( x⁰ ) | 100.000'000 | % | β+ | 2,974.800 | keV | ¹⁵⁹Er | ¹⁵⁹Tm > [ 100 % , β+ , 2,974.8 keV ] > ¹⁵⁹Er | | | | | | | | | | | | | | | | | | | | | | | | | | | | | | | | | | | | 100.000'000 | % | ¹⁵⁹Tb | | | | | | | | | | | | | | | | | | | | | | | | | | | | | | | | | |
| Isotope_069_tm_160_u | Unstable | ¹⁶⁰Tm | Fermion | 69 | p | 91 | n | 1 | -1 | 159.935'262'801'0 | u | ~ 0 | % | ~ 0 | -60.302'313'000'0 | MeV | 8.110'820'000'0 | MeV | 0.156'000'000'0 | nm | 0.582'000'000'0 | b | 1.77E-5 | year | 559.980 | seconds ( x⁰ ) | 100.000'000 | % | β+ | 4,734.000 | keV | ¹⁶⁰Er | ¹⁶⁰Tm > [ 100 % , β+ , 4,734.0 keV ] > ¹⁶⁰Er | | | | | | | | | | | | | | | | | | | | | | | | | | | | | | | | | | | | 100.000'000 | % | ¹⁶⁰Dy | | | | | | | | | | | | | | | | | | | | | | | | | | | | | | | | | |
| Isotope_069_tm_161_u | Unstable | ¹⁶¹Tm | Boson | 69 | p | 92 | n | 7/2 | 1 | 160.933'549'000'0 | u | ~ 0 | % | ~ 0 | -61.898'708'000'0 | MeV | 8.120'490'000'0 | MeV | 2.400'000'000'0 | nm | 2.900'000'000'0 | b | 5.74E-5 | year | 1.810 | kilo-seconds ( x³ ) | 100.000'000 | % | β+ | 2,288.000 | keV | ¹⁶¹Er | ¹⁶¹Tm > [ 100 % , β+ , 2,288.0 keV ] > ¹⁶¹Er | | | | | | | | | | | | | | | | | | | | | | | | | | | | | | | | | | | | 100.000'000 | % | ¹⁶¹Dy | | | | | | | | | | | | | | | | | | | | | | | | | | | | | | | | | |
| Isotope_069_tm_162_u | Unstable | ¹⁶²Tm | Fermion | 69 | p | 93 | n | 1 | -1 | 161.933'994'682'0 | u | ~ 0 | % | ~ 0 | -61.483'558'000'0 | MeV | 8.117'624'000'0 | MeV | 0.068'000'000'0 | nm | 0.690'000'000'0 | b | 4.13E-5 | year | 1.302 | kilo-seconds ( x³ ) | 100.000'000 | % | β+ | 3,836.900 | keV | ¹⁶²Er | ¹⁶²Tm > [ 100 % , β+ , 3,836.9 keV ] > ¹⁶²Er | | | | | | | | | | | | | | | | | | | | | | | | | | | | | | | | | | | | ? | % | ¹⁵⁸Gd | ? | % | ¹⁵⁴Gd | ? | % | ¹⁵²Dy | | | | | | | | | | | | | | | | | | | | | | | | | | | |
| Isotope_069_tm_163_u | Unstable | ¹⁶³Tm | Boson | 69 | p | 94 | n | 1/2 | 1 | 162.932'651'124'0 | u | ~ 0 | % | ~ 0 | -62.735'074'000'0 | MeV | 8.125'017'000'0 | MeV | -0.082'000'000'0 | nm | - | | 2.07E-4 | year | 6.520 | kilo-seconds ( x³ ) | 100.000'000 | % | β+ | 1,416.800 | keV | ¹⁶³Er | ¹⁶³Tm > [ 100 % , β+ , 1,416.8 keV ] > ¹⁶³Er | | | | | | | | | | | | | | | | | | | | | | | | | | | | | | | | | | | | 100.000'000 | % | ¹⁶³Dy | | | | | | | | | | | | | | | | | | | | | | | | | | | | | | | | | |
| Isotope_069_tm_164_u | Unstable | ¹⁶⁴Tm | Fermion | 69 | p | 95 | n | 1 | 1 | 163.933'560'000'0 | u | ~ 0 | % | ~ 0 | -61.888'462'000'0 | MeV | 8.119'528'000'0 | MeV | 2.370'000'000'0 | nm | 0.710'000'000'0 | b | 3.80E-6 | year | 120.000 | seconds ( x⁰ ) | 61.000'000 | % | ϵ | 4,061.100 | keV | ¹⁶⁴Er | ¹⁶⁴Tm > [ 61 % , ϵ , 4,061.1 keV ] > ¹⁶⁴Er | | | e+ | ? | keV | ¹⁶⁴Er | ¹⁶⁴Tm > [ , e+ , ? keV ] > ¹⁶⁴Er | | | | | | | | | | | | | | | | | | | | | | | | | | | | | ? | % | ¹⁶⁴Dy | ? | % | ¹⁶⁰Dy | | | | | | | | | | | | | | | | | | | | | | | | | | | | | | |
| Isotope_069_tm_165_u | Unstable | ¹⁶⁵Tm | Boson | 69 | p | 96 | n | 1/2 | 1 | 164.932'435'492'0 | u | ~ 0 | % | ~ 0 | -62.935'934'000'0 | MeV | 8.125'584'000'0 | MeV | -0.139'000'000'0 | nm | - | | 3.43E-3 | year | 108.199 | kilo-seconds ( x³ ) | 100.000'000 | % | β+ | 570.180 | keV | ¹⁶⁵Er | ¹⁶⁵Tm > [ 100 % , β+ , 570.18 keV ] > ¹⁶⁵Er | | | | | | | | | | | | | | | | | | | | | | | | | | | | | | | | | | | | 100.000'000 | % | ¹⁶⁵Ho | | | | | | | | | | | | | | | | | | | | | | | | | | | | | | | | | |
| Isotope_069_tm_166_u | Unstable | ¹⁶⁶Tm | Fermion | 69 | p | 97 | n | 2 | 1 | 165.933'554'131'0 | u | ~ 0 | % | ~ 0 | -61.893'929'000'0 | MeV | 8.118'980'000'0 | MeV | 0.092'000'000'0 | nm | 2.140'000'000'0 | b | 8.88E-4 | year | 28.008 | kilo-seconds ( x³ ) | 100.000'000 | % | β+ | 2,015.500 | keV | ¹⁶⁶Er | ¹⁶⁶Tm > [ 100 % , β+ , 2,015.5 keV ] > ¹⁶⁶Er | | | | | | | | | | | | | | | | | | | | | | | | | | | | | | | | | | | | 100.000'000 | % | ¹⁶⁶Er | | | | | | | | | | | | | | | | | | | | | | | | | | | | | | | | | |
| Isotope_069_tm_167_u | Unstable | ¹⁶⁷Tm | Boson | 69 | p | 98 | n | 1/2 | 1 | 166.932'851'622'0 | u | ~ 0 | % | ~ 0 | -62.548'311'000'0 | MeV | 8.122'613'000'0 | MeV | -0.197'000'000'0 | nm | - | | 2.53E-2 | year | 799.027 | kilo-seconds ( x³ ) | 100.000'000 | % | ϵ | 748.420 | keV | ¹⁶⁷Er | ¹⁶⁷Tm > [ 100 % , ϵ , 748.42 keV ] > ¹⁶⁷Er | | | | | | | | | | | | | | | | | | | | | | | | | | | | | | | | | | | | 100.000'000 | % | ¹⁶⁷Er | | | | | | | | | | | | | | | | | | | | | | | | | | | | | | | | | |
| Isotope_069_tm_168_u | Unstable | ¹⁶⁸Tm | Fermion | 69 | p | 99 | n | 3 | 1 | 167.934'172'776'0 | u | ~ 0 | % | ~ 0 | -61.317'664'000'0 | MeV | 8.114'982'000'0 | MeV | 0.227'000'000'0 | nm | 3.230'000'000'0 | b | 2.55E-1 | year | 8.040 | mega-seconds ( x⁶ ) | 100.000'000 | % | β+ | 656.870 | keV | ¹⁶⁸Er | ¹⁶⁸Tm > [ 100 % , β+ , 656.87 keV ] > ¹⁶⁸Er | | | β- | 256.980 | keV | ¹⁶⁸Yb | ¹⁶⁸Tm > [ , β- , 256.98 keV ] > ¹⁶⁸Yb | | | | | | | | | | | | | | | | | | | | | | | | | | | | | 100.000'000 | % | ¹⁶⁸Er | ? | % | ¹⁶⁴Dy | ? | % | ¹⁶⁰Dy | | | | | | | | | | | | | | | | | | | | | | | | | | | |
| Isotope_069_tm_169_s | Stable | ¹⁶⁹Tm | Boson | 69 | p | 100 | n | 1/2 | 1 | 168.934'213'250'0 | u | 100.000'000 | % | 168.934'213'250'0 | -61.279'963'000'0 | MeV | 8.114'501'000'0 | MeV | -0.231'600'000'0 | nm | - | | - | | | | | | | | | | | | | | | | | | | | | | | | | | | | | | | | | | | | | | | | | | | | | | | | | | | | | | | | | | | | | | | | | | | | | | | | | | | | | | | | | |
| Isotope_069_tm_170_u | Unstable | ¹⁷⁰Tm | Fermion | 69 | p | 101 | n | 1 | -1 | 169.935'801'397'0 | u | ~ 0 | % | ~ 0 | -59.800'614'000'0 | MeV | 8.105'545'000'0 | MeV | 0.247'600'000'0 | nm | 0.740'000'000'0 | b | 3.52E-1 | year | 11.110 | mega-seconds ( x⁶ ) | 100.000'000 | % | β- | 968.344 | keV | ¹⁷⁰Yb | ¹⁷⁰Tm > [ 100 % , β- , 968.344 keV ] > ¹⁷⁰Yb | | | ϵ | 313.900 | keV | ¹⁷⁰Er | ¹⁷⁰Tm > [ , ϵ , 313.9 keV ] > ¹⁷⁰Er | | | | | | | | | | | | | | | | | | | | | | | | | | | | | 100.000'000 | % | ¹⁷⁰Yb | ? | % | ¹⁶⁶Er | | | | | | | | | | | | | | | | | | | | | | | | | | | | | | |
| Isotope_069_tm_171_u | Unstable | ¹⁷¹Tm | Boson | 69 | p | 102 | n | 1/2 | 1 | 170.936'429'440'0 | u | ~ 0 | % | ~ 0 | -59.215'595'000'0 | MeV | 8.101'923'000'0 | MeV | -0.230'300'000'0 | nm | - | | 1.92E+0 | years | 60.654 | mega-seconds ( x⁶ ) | 100.000'000 | % | β- | 96.541 | keV | ¹⁷¹Yb | ¹⁷¹Tm > [ 100 % , β- , 96.541 keV ] > ¹⁷¹Yb | | | | | | | | | | | | | | | | | | | | | | | | | | | | | | | | | | | | 100.000'000 | % | ¹⁷¹Yb | | | | | | | | | | | | | | | | | | | | | | | | | | | | | | | | | |
| Isotope_069_tm_172_u | Unstable | ¹⁷²Tm | Fermion | 69 | p | 103 | n | 2 | -1 | 171.938'400'044'0 | u | ~ 0 | % | ~ 0 | -57.379'990'000'0 | MeV | 8.091'073'000'0 | MeV | - | | - | | 7.26E-3 | year | 228.960 | kilo-seconds ( x³ ) | 100.000'000 | % | β- | 1,880.290 | keV | ¹⁷²Yb | ¹⁷²Tm > [ 100 % , β- , 1,880.29 keV ] > ¹⁷²Yb | | | | | | | | | | | | | | | | | | | | | | | | | | | | | | | | | | | | 100.000'000 | % | ¹⁷²Yb | | | | | | | | | | | | | | | | | | | | | | | | | | | | | | | | | |
| Isotope_069_tm_173_u | Unstable | ¹⁷³Tm | Boson | 69 | p | 104 | n | 1/2 | 1 | 172.939'603'607'0 | u | ~ 0 | % | ~ 0 | -56.258'878'000'0 | MeV | 8.084'479'000'0 | MeV | - | | - | | 9.41E-4 | year | 29.700 | kilo-seconds ( x³ ) | 100.000'000 | % | β- | 1,297.400 | keV | ¹⁷³Yb | ¹⁷³Tm > [ 100 % , β- , 1,297.4 keV ] > ¹⁷³Yb | | | | | | | | | | | | | | | | | | | | | | | | | | | | | | | | | | | | 100.000'000 | % | ¹⁷³Yb | | | | | | | | | | | | | | | | | | | | | | | | | | | | | | | | | |
| Isotope_069_tm_174_u | Unstable | ¹⁷⁴Tm | Fermion | 69 | p | 105 | n | 4 | -1 | 173.942'168'605'0 | u | ~ 0 | % | ~ 0 | -53.869'598'000'0 | MeV | 8.070'672'000'0 | MeV | - | | - | | 1.01E-5 | year | 319.980 | seconds ( x⁰ ) | 100.000'000 | % | β- | 3,080.000 | keV | ¹⁷⁴Yb | ¹⁷⁴Tm > [ 100 % , β- , 3,080.0 keV ] > ¹⁷⁴Yb | | | | | | | | | | | | | | | | | | | | | | | | | | | | | | | | | | | | 100.000'000 | % | ¹⁷⁴Yb | | | | | | | | | | | | | | | | | | | | | | | | | | | | | | | | | |
| Isotope_069_tm_175_u | Unstable | ¹⁷⁵Tm | Boson | 69 | p | 106 | n | 1/2 | 1 | 174.943'836'853'0 | u | ~ 0 | % | ~ 0 | -52.315'634'000'0 | MeV | 8.061'795'000'0 | MeV | - | | - | | 2.89E-5 | year | 912.000 | seconds ( x⁰ ) | 100.000'000 | % | β- | 2,385.000 | keV | ¹⁷⁵Yb | ¹⁷⁵Tm > [ 100 % , β- , 2,385.0 keV ] > ¹⁷⁵Yb | | | | | | | | | | | | | | | | | | | | | | | | | | | | | | | | | | | | 100.000'000 | % | ¹⁷⁵Lu | | | | | | | | | | | | | | | | | | | | | | | | | | | | | | | | | |
| Isotope_069_tm_176_u | Unstable | ¹⁷⁶Tm | Fermion | 69 | p | 107 | n | 4 | 1 | 175.946'994'685'0 | u | ~ 0 | % | ~ 0 | -49.374'133'000'0 | MeV | 8.045'137'000'0 | MeV | - | | - | | 3.52E-6 | year | 111.000 | seconds ( x⁰ ) | 100.000'000 | % | β- | 4,120.000 | keV | ¹⁷⁶Yb | ¹⁷⁶Tm > [ 100 % , β- , 4,120.0 keV ] > ¹⁷⁶Yb | | | | | | | | | | | | | | | | | | | | | | | | | | | | | | | | | | | | ? | % | ¹⁷²Yb | ? | % | ¹⁷⁶Hf | | | | | | | | | | | | | | | | | | | | | | | | | | | | | | |
| Isotope_069_tm_177_u | Unstable | ¹⁷⁷Tm | Boson | 69 | p | 108 | n | 7/2 | -1 | 176.949'040'000'0 | u | ~ 0 | % | ~ 0 | -47.469'000'000'0 | MeV | 8.035'000'000'0 | MeV | - | | - | | 2.85E-6 | year | 90.000 | seconds ( x⁰ ) | 100.000'000 | % | β- | 3,520.000 | keV | ¹⁷⁷Yb | ¹⁷⁷Tm > [ 100 % , β- , 3,520.0 keV ] > ¹⁷⁷Yb | | | | | | | | | | | | | | | | | | | | | | | | | | | | | | | | | | | | 100.000'000 | % | ¹⁷⁷Hf | | | | | | | | | | | | | | | | | | | | | | | | | | | | | | | | | |
| Isotope_069_tm_178_u | Unstable | ¹⁷⁸Tm | Fermion | 69 | p | 109 | n | ? | 0 | 176.949'040'000'0 | u | ~ 0 | % | ~ 0 | -44.116'000'000'0 | MeV | 8.016'000'000'0 | MeV | - | | - | | 9.51E-7 | year | 30.000 | seconds ( x⁰ ) | ? | % | β- | 5,583.000 | keV | ¹⁷⁸Yb | ¹⁷⁸Tm > [ ? % , β- , 5,583.0 keV ] > ¹⁷⁸Yb | | | | | | | | | | | | | | | | | | | | | | | | | | | | | | | | | | | | ? | % | ¹⁷⁸Hf | | | | | | | | | | | | | | | | | | | | | | | | | | | | | | | | | |
| Isotope_069_tm_179_u | Unstable | ¹⁷⁹Tm | Boson | 69 | p | 110 | n | 1/2 | 1 | 178.955'340'000'0 | u | ~ 0 | % | ~ 0 | -41.601'000'000'0 | MeV | 8.002'000'000'0 | MeV | - | | - | | 6.34E-7 | year | 20.000 | seconds ( x⁰ ) | ? | % | β- | 4,816.000 | keV | ¹⁷⁹Yb | ¹⁷⁹Tm > [ ? % , β- , 4,816.0 keV ] > ¹⁷⁹Yb | | | | | | | | | | | | | | | | | | | | | | | | | | | | | | | | | | | | ? | % | ¹⁷⁹Hf | | | | | | | | | | | | | | | | | | | | | | | | | | | | | | | | | |
---