HYDROGEN TO OGANESSON
ATOMIC ARCHITECTURE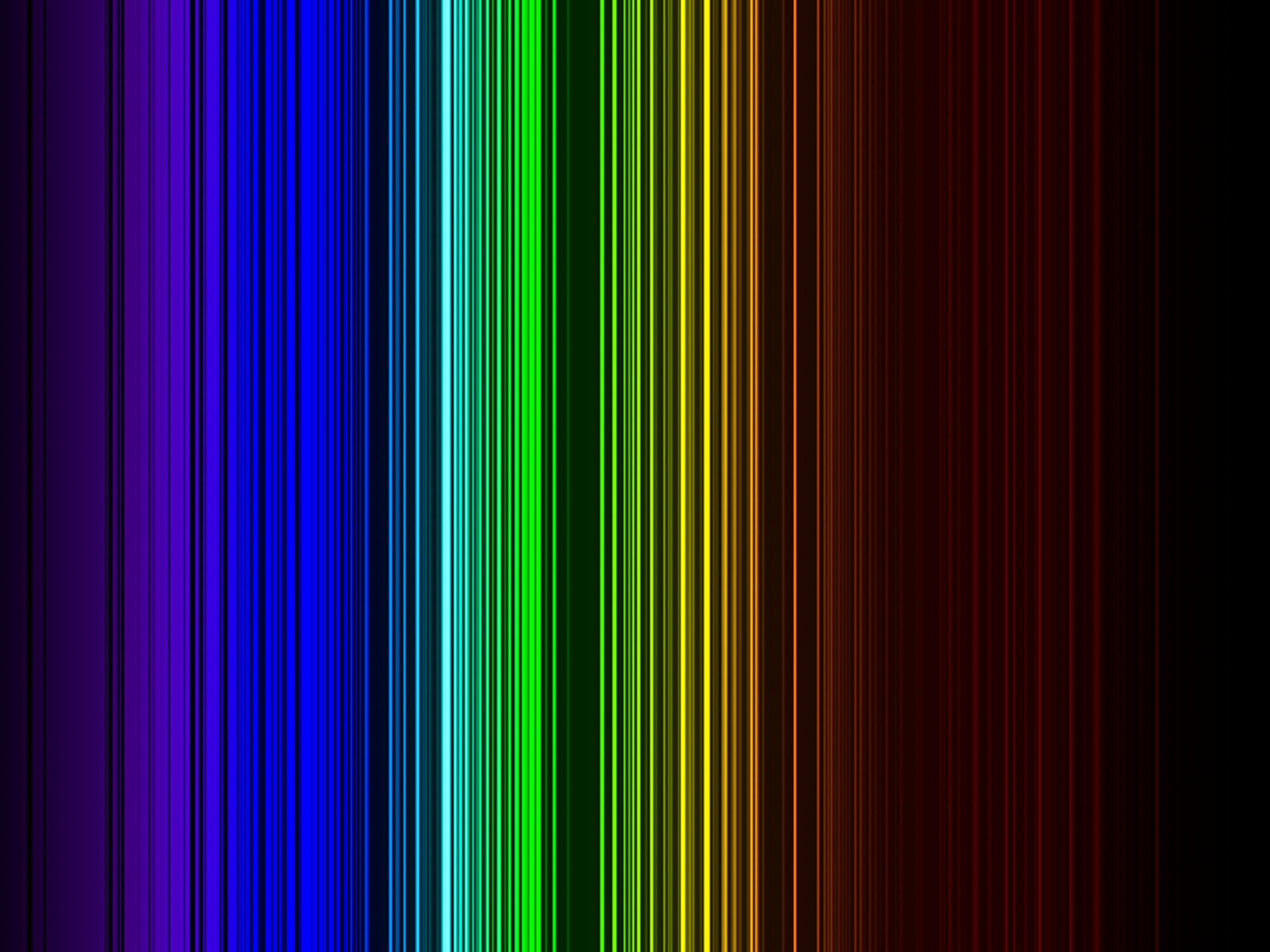 Spectrograph

Elemental Tile

Gadolinium
···
OVERVIEW
Gadolinium
Gd (64)
ˌɡadəˈlɪniəm
PHONETICS
---
IDENTIFICATION
Gadolinium is a silvery-white, malleable and ductile rare-earth metal. It is found in nature only in combined (salt) form and was first detected spectroscopically and named after gadolinite, the mineral of which it was found.
ELEMENT BRIEF
---
1880 by Jean de Marignac, Switzerland.
DISCOVERY
---
From the name of Johan Gadolin, Chemist and Mineralogist.
ETYMOLOGY
---
Gadolinium
ELEMENT
---
Gd
SYMBOL
---
64
ATOMIC NUMBER
---
7440-54-2
CAS NUMBER
---
PHYSICAL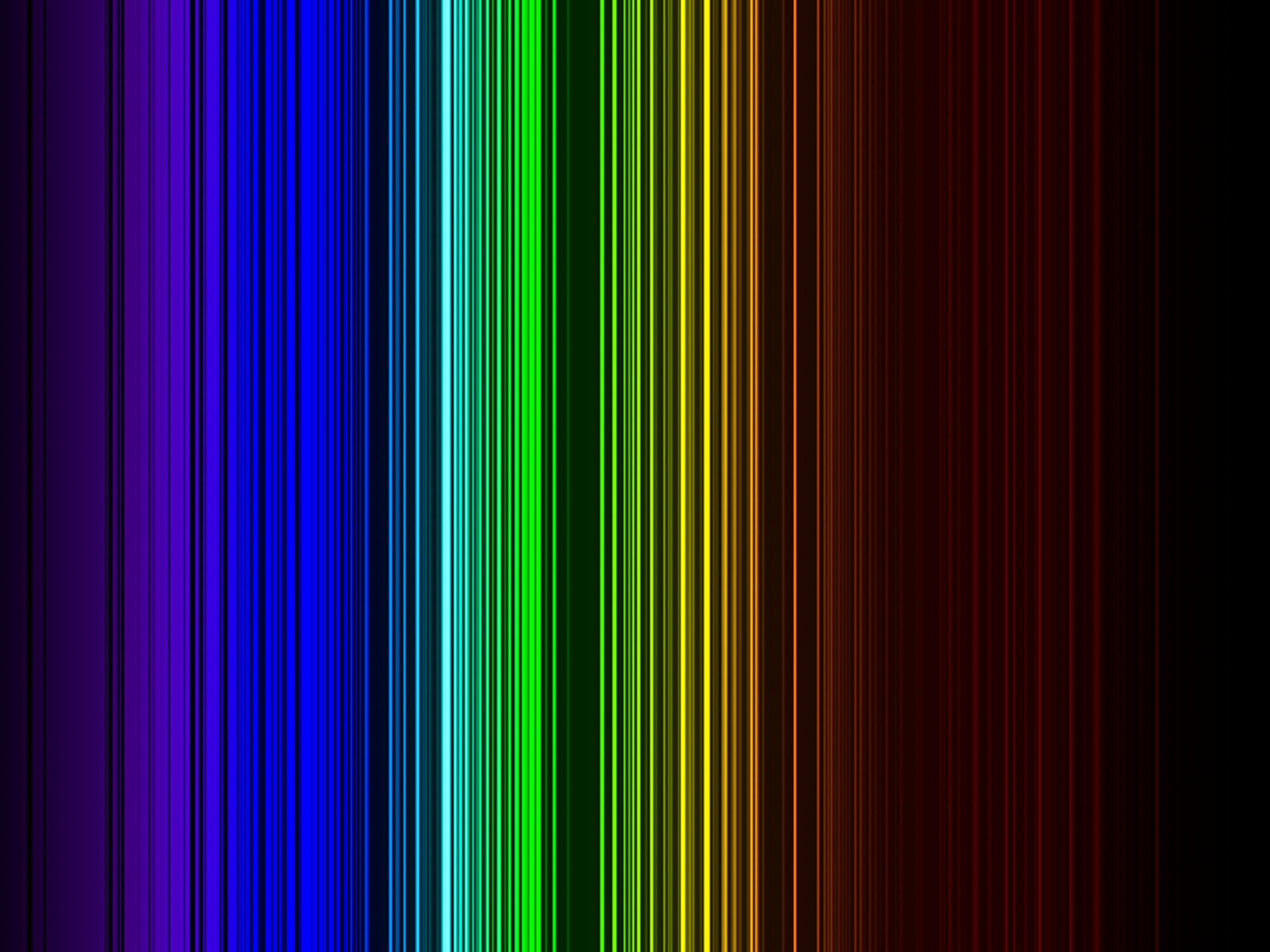 ELEMENTAL SPECTRUM
---
Silver
ELEMENTAL COLOUR
---
-
REFRACTIVE INDEX
---
0.260
POISSON RATIO
---
19.903 cm³
MOLAR VOLUME
---
-
BRINELL HARDNESS
---
5.10
MOHS HARDNESS
---
570.00M Pa, 5.625'5k Atm
VICKERS HARDNESS
---
2,680 m/s, Mach 7.813'4
SPEED OF SOUND
---
38.00G Pa, 375.030'8k Atm
BULK MODULUS
---
22.00G Pa, 217.123'1k Atm
SHEAR MODULUS
---
55.00G Pa, 542.807'8k Atm
YOUNG MODULUS
---
ALLOTROPES
THERMODYNAMIC
1,586.15 K, 1,313.00 °C
MELTING POINT
---
3,523.15 K, 3,250.00 °C
BOILING POINT
---
-
AUTOMATIC IGNITION
---
-
FLASHPOINT
---
-
CRITICAL TEMPERATURE
---
-
CRITICAL PRESSURE
---
11.000'000 W/(m K)
THERMAL CONDUCTIVITY
---
0.000'009'4 K¯¹
THERMAL EXPANSION
---
240.00 J/(kg K)
SPECIFIC HEAT
---
10.000 kJ/mol
HEAT FUSION
---
305.000 kJ/mol
HEAT VAPORISATION
---
-
HEAT COMBUSTION
---
292.00 K, 18.85 °C
CURIE POINT
---
-
NEEL POINT
---
-
ADIABATIC INDEX
---
Solid
PHASE
---
ELECTROMAGNETIC
Conductor
ELECTRICAL TYPE
---
770.00k S/m
CONDUCTIVITY
---
1.30μ Ω.m
RESISTIVITY
---
1.083 K
SUPERCONDUCTING POINT
---
Ferromagnetic
MAGNETIC TYPE
---
-
MASS SUSCEPTIBILITY
---
-
MOLAR SUSCEPTIBILITY
---
-
VOLUME SUSCEPTIBILITY
---
STRUCTURE
Lanthanide
CLASSIFICATION
---
157.252'122'2
ATOMIC WEIGHT
---
233 pm
ATOMIC RADIUS
---
169 pm
COVALENT RADIUS SINGLE BOND
---
135 pm
COVALENT RADIUS DOUBLE BOND
---
132
COVALENT RADIUS TRIPLE BOND
---
237 pm
VAN DER WAALS RADIUS
---
[Xe]6s²4f⁷5d¹
ELECTRON CONFIGURATION
---
Hexagonal, Close Packed Single
CRYSTAL STRUCTURE
---
7.901'00 g/cm³
DENSITY AS SOLID
---
7.400'00 g/cm³
DENSITY AS LIQUID
---
-
DENSITY AS GAS
---
p6₃/mmc
SPACE GROUP NAME
---
194
SPACE GROUP NUMBER
---
π/2, π/2 2π/3
LATTICE ANGLES
---
363.6, 363.6 578.26 pm
LATTICE CONSTANTS
---
REACTIVITY
3
VALENCE
---
1.2
ELECTRONEGATIVITY
---
13.22 kJ/mol
ELECTRON AFFINITY
---
IONISATION ENERGY
---
ELEMENTAL DISTRIBUTION
0.000'000'2 %
UNIVERSE
---
0.000'023 %
METEORITES
---
0.000'000'2 %
SUN
---
0.000'52 %
EARTH CRUST
---
0.000'000'000'07 %
OCEANS
---
-
HUMANS
---
ISOTOPES
Stable
HALF LIFE
---
Stable
LIFETIME
---
5d¹ = 5, 2, -2, +1/2
QUANTUM NUMBERS
---
180.000'00 b σs
NEUTRON CROSS SECTION
---
49,700.000'00 b σa
NEUTRON MASS ABSORPTION
---
STABLE ISOTOPES
---
UNSTABLE ISOTOPES
---
ISOTOPIC CHAIN
| Isotope | Stability | Symbol | Type | Protons | | Neutrons | | Spin | Parity | Mass | | Abundance | | Mass Measure | Mass Excess | | Binding Energy | | Dipole Moment | | Quadrupole Moment | | Halflife in Years | | Halflife in Seconds | | A01 Decay Probability | | A01 Decay Mode | A01 Decay Energy | | A01 Decay Daughter | A01 Decay Link | A02 Decay Probability | | A02 Decay Mode | A02 Decay Energy | | A02 Decay Daughter | A02 Decay Link | A03 Decay Probability | | A03 Decay Mode | A03 Decay Energy | | A03 Decay Daughter | A03 Decay Link | A04 Decay Probability | | A04 Decay Mode | A04 Decay Energy | | A04 Decay Daughter | A04 Decay Link | A05 Decay Probability | | A05 Decay Mode | A05 Decay Energy | | A05 Decay Daughter | A05 Decay Link | A06 Decay Probability | | A06 Decay Mode | A06 Decay Energy | | A06 Decay Daughter | A06 Decay Link | Y01 Decay Product Yield | | Y01 Decay Product Nuclide | Y02 Decay Product Yield | | Y02 Decay Product Nuclide | Y03 Decay Product Yield | | Y03 Decay Product Nuclide | Y04 Decay Product Yield | | Y04 Decay Product Nuclide | Y05 Decay Product Yield | | Y05 Decay Product Nuclide | Y06 Decay Product Yield | | Y06 Decay Product Nuclide | Y07 Decay Product Yield | | Y07 Decay Product Nuclide | Y08 Decay Product Yield | | Y08 Decay Product Nuclide | Y09 Decay Product Yield | | Y09 Decay Product Nuclide | Y10 Decay Product Yield | | Y10 Decay Product Nuclide | Y11 Decay Product Yield | | Y11 Decay Product Nuclide | Y12 Decay Product Yield | | Y12 Decay Product Nuclide |
| --- | --- | --- | --- | --- | --- | --- | --- | --- | --- | --- | --- | --- | --- | --- | --- | --- | --- | --- | --- | --- | --- | --- | --- | --- | --- | --- | --- | --- | --- | --- | --- | --- | --- | --- | --- | --- | --- | --- | --- | --- | --- | --- | --- | --- | --- | --- | --- | --- | --- | --- | --- | --- | --- | --- | --- | --- | --- | --- | --- | --- | --- | --- | --- | --- | --- | --- | --- | --- | --- | --- | --- | --- | --- | --- | --- | --- | --- | --- | --- | --- | --- | --- | --- | --- | --- | --- | --- | --- | --- | --- | --- | --- | --- | --- | --- | --- | --- | --- | --- | --- | --- | --- | --- | --- |
| Isotope_064_gd_134_u | Unstable | ¹³⁴Gd | Boson | 64 | p | 70 | n | 0 | 1 | 133.955'370'000'0 | u | ~ 0 | % | ~ 0 | -41.573'000'000'0 | MeV | 8.008'000'000'0 | MeV | - | | - | | 1.27E-8 | year | 400.000 | milli-seconds ( x⁻³ ) | ? | % | β+ | 7,231.000 | keV | ¹³⁴Eu | ¹³⁴Gd > [ ? % , β+ , 7,231.0 keV ] > ¹³⁴Eu | | | | | | | | | | | | | | | | | | | | | | | | | | | | | | | | | | | | ? | % | ¹³³Cs | ? | % | ¹³⁴Ba | | | | | | | | | | | | | | | | | | | | | | | | | | | | | | |
| Isotope_064_gd_135_u | Unstable | ¹³⁵Gd | Fermion | 64 | p | 71 | n | 3/2 | 1 | 134.952'570'000'0 | u | ~ 0 | % | ~ 0 | -44.181'000'000'0 | MeV | 8.028'000'000'0 | MeV | - | | - | | 3.49E-8 | year | 1.100 | seconds ( x⁰ ) | 98.000'000 | % | β+ | 8,992.000 | keV | ¹³⁵Eu | ¹³⁵Gd > [ 98 % , β+ , 8,992.0 keV ] > ¹³⁵Eu | | | β+p | ? | keV | ¹³⁴Sm | ¹³⁵Gd > [ , β+p , ? keV ] > ¹³⁴Sm | | | | | | | | | | | | | | | | | | | | | | | | | | | | | 98.000'000 | % | ¹³⁵Ba | ? | % | ¹³⁴Ba | | | | | | | | | | | | | | | | | | | | | | | | | | | | | | |
| Isotope_064_gd_136_u | Unstable | ¹³⁶Gd | Boson | 64 | p | 72 | n | 0 | 1 | 135.947'340'000'0 | u | ~ 0 | % | ~ 0 | -49.052'000'000'0 | MeV | 8.064'000'000'0 | MeV | - | | - | | 3.17E-8 | year | 1,000.000 | milliseconds ( x⁻³ ) | ? | % | β+ | 6,188.000 | keV | ¹³⁶Eu | ¹³⁶Gd > [ ? % , β+ , 6,188.0 keV ] > ¹³⁶Eu | | | | | | | | | | | | | | | | | | | | | | | | | | | | | | | | | | | | ? | % | ¹³⁵Ba | ? | % | ¹³⁶Ba | | | | | | | | | | | | | | | | | | | | | | | | | | | | | | |
| Isotope_064_gd_137_u | Unstable | ¹³⁷Gd | Fermion | 64 | p | 73 | n | 7/2 | 1 | 136.945'020'000'0 | u | ~ 0 | % | ~ 0 | -51.214'000'000'0 | MeV | 8.080'000'000'0 | MeV | - | | - | | 6.97E-8 | year | 2.200 | seconds ( x⁰ ) | 100.000'000 | % | β+ | 7,781.000 | keV | ¹³⁷Eu | ¹³⁷Gd > [ 100 % , β+ , 7,781.0 keV ] > ¹³⁷Eu | | | β+p | ? | keV | ¹³⁶Sm | ¹³⁷Gd > [ , β+p , ? keV ] > ¹³⁶Sm | | | | | | | | | | | | | | | | | | | | | | | | | | | | | ? | % | ¹³⁷Ba | ? | % | ¹³⁶Ba | | | | | | | | | | | | | | | | | | | | | | | | | | | | | | |
| Isotope_064_gd_138_u | Unstable | ¹³⁸Gd | Boson | 64 | p | 74 | n | 0 | 1 | 137.940'120'000'0 | u | ~ 0 | % | ~ 0 | -55.778'000'000'0 | MeV | 8.113'000'000'0 | MeV | - | | - | | 1.49E-7 | year | 4.700 | seconds ( x⁰ ) | 100.000'000 | % | β+ | 4,950.000 | keV | ¹³⁸Eu | ¹³⁸Gd > [ 100 % , β+ , 4,950.0 keV ] > ¹³⁸Eu | | | | | | | | | | | | | | | | | | | | | | | | | | | | | | | | | | | | ? | % | ¹³⁸Ba | | | | | | | | | | | | | | | | | | | | | | | | | | | | | | | | | |
| Isotope_064_gd_139_u | Unstable | ¹³⁹Gd | Fermion | 64 | p | 75 | n | 9/2 | -1 | 138.938'240'000'0 | u | ~ 0 | % | ~ 0 | -57.529'000'000'0 | MeV | 8.125'000'000'0 | MeV | - | | - | | 1.81E-7 | year | 5.700 | seconds ( x⁰ ) | 100.000'000 | % | β+ | 6,847.000 | keV | ¹³⁹Eu | ¹³⁹Gd > [ 100 % , β+ , 6,847.0 keV ] > ¹³⁹Eu | | | β+p | ? | keV | ¹³⁸Sm | ¹³⁹Gd > [ , β+p , ? keV ] > ¹³⁸Sm | | | | | | | | | | | | | | | | | | | | | | | | | | | | | 100.000'000 | % | ¹³⁹La | ? | % | ¹³⁸Ba | | | | | | | | | | | | | | | | | | | | | | | | | | | | | | |
| Isotope_064_gd_140_u | Unstable | ¹⁴⁰Gd | Boson | 64 | p | 76 | n | 0 | 1 | 139.933'674'000'0 | u | ~ 0 | % | ~ 0 | -61.782'272'000'0 | MeV | 8.154'975'000'0 | MeV | - | | - | | 5.01E-7 | year | 15.800 | seconds ( x⁰ ) | 100.000'000 | % | β+ | 4,181.500 | keV | ¹⁴⁰Eu | ¹⁴⁰Gd > [ 100 % , β+ , 4,181.5 keV ] > ¹⁴⁰Eu | | | | | | | | | | | | | | | | | | | | | | | | | | | | | | | | | | | | 100.000'000 | % | ¹⁴⁰Ce | | | | | | | | | | | | | | | | | | | | | | | | | | | | | | | | | |
| Isotope_064_gd_141_u | Unstable | ¹⁴¹Gd | Fermion | 64 | p | 77 | n | 1/2 | 1 | 140.932'126'000'0 | u | ~ 0 | % | ~ 0 | -63.224'224'000'0 | MeV | 8.164'608'000'0 | MeV | - | | - | | 4.44E-7 | year | 14.000 | seconds ( x⁰ ) | 100.000'000 | % | β+ | 5,680.200 | keV | ¹⁴¹Eu | ¹⁴¹Gd > [ 100 % , β+ , 5,680.2 keV ] > ¹⁴¹Eu | | | β+p | ? | keV | ¹⁴⁰Sm | ¹⁴¹Gd > [ , β+p , ? keV ] > ¹⁴⁰Sm | | | | | | | | | | | | | | | | | | | | | | | | | | | | | 100.000'000 | % | ¹⁴¹Pr | 0.030'000 | % | ¹⁴⁰Ce | | | | | | | | | | | | | | | | | | | | | | | | | | | | | | |
| Isotope_064_gd_142_u | Unstable | ¹⁴²Gd | Boson | 64 | p | 78 | n | 0 | 1 | 141.928'116'000'0 | u | ~ 0 | % | ~ 0 | -66.959'515'000'0 | MeV | 8.190'256'000'0 | MeV | - | | - | | 2.22E-6 | year | 70.200 | seconds ( x⁰ ) | 100.000'000 | % | β+ | 3,338.200 | keV | ¹⁴²Eu | ¹⁴²Gd > [ 100 % , β+ , 3,338.2 keV ] > ¹⁴²Eu | | | | | | | | | | | | | | | | | | | | | | | | | | | | | | | | | | | | 100.000'000 | % | ¹⁴²Nd | | | | | | | | | | | | | | | | | | | | | | | | | | | | | | | | | |
| Isotope_064_gd_143_u | Unstable | ¹⁴³Gd | Fermion | 64 | p | 79 | n | 1/2 | 1 | 142.926'749'510'0 | u | ~ 0 | % | ~ 0 | -68.232'392'000'0 | MeV | 8.198'326'000'0 | MeV | - | | - | | 1.24E-6 | year | 39.000 | seconds ( x⁰ ) | 100.000'000 | % | β+ | 4,988.000 | keV | ¹⁴³Eu | ¹⁴³Gd > [ 100 % , β+ , 4,988.0 keV ] > ¹⁴³Eu | | | β+α | ? | keV | ¹³⁹Pm | ¹⁴³Gd > [ , β+α , ? keV ] > ¹³⁹Pm | ? | % | β+p | ? | keV | ¹⁴²Sm | ¹⁴³Gd > [ ? % , β+p , ? keV ] > ¹⁴²Sm | | | | | | | | | | | | | | | | | | | | | | 100.000'006 | % | ¹⁴³Nd | ? | % | ¹⁴²Nd | ? | % | ¹³⁹La | | | | | | | | | | | | | | | | | | | | | | | | | | | |
| Isotope_064_gd_144_u | Unstable | ¹⁴⁴Gd | Boson | 64 | p | 80 | n | 0 | 1 | 143.922'963'000'0 | u | ~ 0 | % | ~ 0 | -71.759'504'000'0 | MeV | 8.221'937'000'0 | MeV | - | | - | | 8.49E-6 | year | 268.020 | seconds ( x⁰ ) | 100.000'000 | % | β+ | 2,839.900 | keV | ¹⁴⁴Eu | ¹⁴⁴Gd > [ 100 % , β+ , 2,839.9 keV ] > ¹⁴⁴Eu | | | | | | | | | | | | | | | | | | | | | | | | | | | | | | | | | | | | ? | % | ¹⁴⁰Ce | | | | | | | | | | | | | | | | | | | | | | | | | | | | | | | | | |
| Isotope_064_gd_145_u | Unstable | ¹⁴⁵Gd | Fermion | 64 | p | 81 | n | 1/2 | 1 | 144.921'709'252'0 | u | ~ 0 | % | ~ 0 | -72.927'362'000'0 | MeV | 8.228'953'000'0 | MeV | - | | - | | 4.43E-5 | year | 1.398 | kilo-seconds ( x³ ) | 100.000'000 | % | β+ | 4,048.900 | keV | ¹⁴⁵Eu | ¹⁴⁵Gd > [ 100 % , β+ , 4,048.9 keV ] > ¹⁴⁵Eu | | | | | | | | | | | | | | | | | | | | | | | | | | | | | | | | | | | | 100.000'000 | % | ¹⁴⁵Nd | 0.000'000 | % | ¹⁴¹Pr | | | | | | | | | | | | | | | | | | | | | | | | | | | | | | |
| Isotope_064_gd_146_u | Unstable | ¹⁴⁶Gd | Boson | 64 | p | 82 | n | 0 | 1 | 145.918'310'608'0 | u | ~ 0 | % | ~ 0 | -76.093'179'000'0 | MeV | 8.249'557'000'0 | MeV | - | | - | | 1.32E-1 | year | 4.171 | mega-seconds ( x⁶ ) | 100.000'000 | % | ϵ | 1,029.110 | keV | ¹⁴⁶Eu | ¹⁴⁶Gd > [ 100 % , ϵ , 1,029.11 keV ] > ¹⁴⁶Eu | | | | | | | | | | | | | | | | | | | | | | | | | | | | | | | | | | | | 100.000'000 | % | ¹⁴²Nd | | | | | | | | | | | | | | | | | | | | | | | | | | | | | | | | | |
| Isotope_064_gd_147_u | Unstable | ¹⁴⁷Gd | Fermion | 64 | p | 83 | n | 7/2 | -1 | 146.919'094'420'0 | u | ~ 0 | % | ~ 0 | -75.363'063'000'0 | MeV | 8.243'378'000'0 | MeV | 1.020'000'000'0 | nm | - | | 4.34E-3 | year | 137.030 | kilo-seconds ( x³ ) | 100.000'000 | % | β+ | 1,165.240 | keV | ¹⁴⁷Eu | ¹⁴⁷Gd > [ 100 % , β+ , 1,165.24 keV ] > ¹⁴⁷Eu | | | | | | | | | | | | | | | | | | | | | | | | | | | | | | | | | | | | 100.002'200 | % | ¹⁴³Nd | | | | | | | | | | | | | | | | | | | | | | | | | | | | | | | | | |
| Isotope_064_gd_148_u | Unstable | ¹⁴⁸Gd | Boson | 64 | p | 84 | n | 0 | 1 | 147.918'114'524'0 | u | ~ 0 | % | ~ 0 | -76.275'830'000'0 | MeV | 8.248'382'000'0 | MeV | - | | - | | 7.45E+1 | years | 2.352 | giga-seconds ( x⁹ ) | 100.000'000 | % | α | 3,271.210 | keV | ¹⁴⁴Sm | ¹⁴⁸Gd > [ 100 % , α , 3,271.21 keV ] > ¹⁴⁴Sm | | | 2β+ | 1,021.940 | keV | ¹⁴⁸Sm | ¹⁴⁸Gd > [ , 2β+ , 1,021.94 keV ] > ¹⁴⁸Sm | | | | | | | | | | | | | | | | | | | | | | | | | | | | | ? | % | ¹⁴⁰Ce | | | | | | | | | | | | | | | | | | | | | | | | | | | | | | | | | |
| Isotope_064_gd_149_u | Unstable | ¹⁴⁹Gd | Fermion | 64 | p | 85 | n | 7/2 | -1 | 148.919'340'915'0 | u | ~ 0 | % | ~ 0 | -75.133'454'000'0 | MeV | 8.239'527'000'0 | MeV | 0.880'000'000'0 | nm | - | | 2.54E-2 | year | 801.965 | kilo-seconds ( x³ ) | 100.000'000 | % | β+ | 290.910 | keV | ¹⁴⁹Eu | ¹⁴⁹Gd > [ 100 % , β+ , 290.91 keV ] > ¹⁴⁹Eu | | | α | 3,099.370 | keV | ¹⁴⁵Sm | ¹⁴⁹Gd > [ , α , 3,099.37 keV ] > ¹⁴⁵Sm | | | | | | | | | | | | | | | | | | | | | | | | | | | | | 0.000'430 | % | ¹⁴⁵Nd | 0.000'000 | % | ¹⁴¹Pr | | | | | | | | | | | | | | | | | | | | | | | | | | | | | | |
| Isotope_064_gd_150_u | Unstable | ¹⁵⁰Gd | Boson | 64 | p | 86 | n | 0 | 1 | 149.918'658'876'0 | u | ~ 0 | % | ~ 0 | -75.768'769'000'0 | MeV | 8.242'641'000'0 | MeV | - | | - | | 1.79E+6 | years | 56.551 | tera-seconds ( x¹² ) | 100.000'000 | % | α | 2,808.190 | keV | ¹⁴⁶Sm | ¹⁵⁰Gd > [ 100 % , α , 2,808.19 keV ] > ¹⁴⁶Sm | | | 2β+ | -755.830 | keV | ¹⁵⁰Sm | ¹⁵⁰Gd > [ , 2β+ , -755.83 keV ] > ¹⁵⁰Sm | | | | | | | | | | | | | | | | | | | | | | | | | | | | | 100.000'000 | % | ¹⁴²Nd | ? | % | ¹⁵⁰Sm | | | | | | | | | | | | | | | | | | | | | | | | | | | | | | |
| Isotope_064_gd_151_u | Unstable | ¹⁵¹Gd | Fermion | 64 | p | 87 | n | 7/2 | -1 | 150.920'348'482'0 | u | ~ 0 | % | ~ 0 | -74.194'911'000'0 | MeV | 8.231'084'000'0 | MeV | 0.770'000'000'0 | nm | - | | 3.39E-1 | year | 10.696 | mega-seconds ( x⁶ ) | 100.000'000 | % | ϵ | 464.180 | keV | ¹⁵¹Eu | ¹⁵¹Gd > [ 100 % , ϵ , 464.18 keV ] > ¹⁵¹Eu | | | α | 2,652.250 | keV | ¹⁴⁷Sm | ¹⁵¹Gd > [ , α , 2,652.25 keV ] > ¹⁴⁷Sm | | | | | | | | | | | | | | | | | | | | | | | | | | | | | 100.000'000 | % | ¹⁵¹Eu | 0.000'001 | % | ¹⁴³Nd | | | | | | | | | | | | | | | | | | | | | | | | | | | | | | |
| Isotope_064_gd_152_u | Unstable | ¹⁵²Gd | Boson | 64 | p | 88 | n | 0 | 1 | 151.919'790'996'0 | u | 0.200'000 | % | 0.303'839'582'0 | -74.714'206'000'0 | MeV | 8.233'449'000'0 | MeV | - | | - | | 1.08E+14 | years | 3.411 | zetta-seconds ( x²¹ ) | 100.000'000 | % | α | 2,203.050 | keV | ¹⁴⁸Sm | ¹⁵²Gd > [ 100 % , α , 2,203.05 keV ] > ¹⁴⁸Sm | | | 2β+ | -1,989.840 | keV | ¹⁵²Sm | ¹⁵²Gd > [ , 2β+ , -1,989.84 keV ] > ¹⁵²Sm | | | | | | | | | | | | | | | | | | | | | | | | | | | | | 100.000'000 | % | ¹⁴⁰Ce | ? | % | ¹⁵²Sm | | | | | | | | | | | | | | | | | | | | | | | | | | | | | | |
| Isotope_064_gd_153_u | Unstable | ¹⁵³Gd | Fermion | 64 | p | 89 | n | 3/2 | -1 | 152.921'749'543'0 | u | ~ 0 | % | ~ 0 | -72.889'831'000'0 | MeV | 8.220'465'000'0 | MeV | 0.380'000'000'0 | nm | - | | 6.58E-1 | year | 20.770 | mega-seconds ( x⁶ ) | 100.000'000 | % | ϵ | 483.640 | keV | ¹⁵³Eu | ¹⁵³Gd > [ 100 % , ϵ , 483.64 keV ] > ¹⁵³Eu | | | | | | | | | | | | | | | | | | | | | | | | | | | | | | | | | | | | 100.000'000 | % | ¹⁵³Eu | | | | | | | | | | | | | | | | | | | | | | | | | | | | | | | | | |
| Isotope_064_gd_154_s | Stable | ¹⁵⁴Gd | Boson | 64 | p | 90 | n | 0 | 1 | 153.920'865'598'0 | u | 2.180'000 | % | 3.355'474'870'0 | -73.713'221'000'0 | MeV | 8.224'843'000'0 | MeV | - | | - | | - | | | | | | | | | | | | | | | | | | | | | | | | | | | | | | | | | | | | | | | | | | | | | | | | | | | | | | | | | | | | | | | | | | | | | | | | | | | | | | | | | |
| Isotope_064_gd_155_s | Stable | ¹⁵⁵Gd | Fermion | 64 | p | 91 | n | 3/2 | -1 | 154.922'622'022'0 | u | 14.800'000 | % | 22.928'548'059'3 | -72.077'123'000'0 | MeV | 8.213'297'000'0 | MeV | -0.259'100'000'0 | nm | 1.300'000'000'0 | b | - | | | | | | | | | | | | | | | | | | | | | | | | | | | | | | | | | | | | | | | | | | | | | | | | | | | | | | | | | | | | | | | | | | | | | | | | | | | | | | | | | |
| Isotope_064_gd_156_s | Stable | ¹⁵⁶Gd | Boson | 64 | p | 92 | n | 0 | 1 | 155.922'122'743'0 | u | 20.470'000 | % | 31.917'258'525'5 | -72.542'197'000'0 | MeV | 8.215'368'000'0 | MeV | - | | - | | - | | | | | | | | | | | | | | | | | | | | | | | | | | | | | | | | | | | | | | | | | | | | | | | | | | | | | | | | | | | | | | | | | | | | | | | | | | | | | | | | | |
| Isotope_064_gd_157_s | Stable | ¹⁵⁷Gd | Fermion | 64 | p | 93 | n | 3/2 | -1 | 156.923'960'135'0 | u | 15.650'000 | % | 24.558'599'761'1 | -70.830'678'000'0 | MeV | 8.203'550'000'0 | MeV | -0.339'800'000'0 | nm | 1.360'000'000'0 | b | - | | | | | | | | | | | | | | | | | | | | | | | | | | | | | | | | | | | | | | | | | | | | | | | | | | | | | | | | | | | | | | | | | | | | | | | | | | | | | | | | | |
| Isotope_064_gd_158_s | Stable | ¹⁵⁸Gd | Boson | 64 | p | 94 | n | 0 | 1 | 157.924'103'912'0 | u | 24.840'000 | % | 39.228'347'411'7 | -70.696'751'000'0 | MeV | 8.201'865'000'0 | MeV | - | | - | | - | | | | | | | | | | | | | | | | | | | | | | | | | | | | | | | | | | | | | | | | | | | | | | | | | | | | | | | | | | | | | | | | | | | | | | | | | | | | | | | | | |
| Isotope_064_gd_159_u | Unstable | ¹⁵⁹Gd | Fermion | 64 | p | 95 | n | 3/2 | -1 | 158.926'388'658'0 | u | ~ 0 | % | ~ 0 | -68.568'524'000'0 | MeV | 8.187'659'000'0 | MeV | -0.440'000'000'0 | nm | - | | 2.11E-3 | year | 66.524 | kilo-seconds ( x³ ) | 100.000'000 | % | β- | 970.524 | keV | ¹⁵⁹Tb | ¹⁵⁹Gd > [ 100 % , β- , 970.524 keV ] > ¹⁵⁹Tb | | | | | | | | | | | | | | | | | | | | | | | | | | | | | | | | | | | | 100.000'000 | % | ¹⁵⁹Tb | | | | | | | | | | | | | | | | | | | | | | | | | | | | | | | | | |
| Isotope_064_gd_160_s | Stable | ¹⁶⁰Gd | Boson | 64 | p | 96 | n | 0 | 1 | 159.927'054'146'0 | u | 21.860'000 | % | 34.960'054'036'3 | -67.948'626'000'0 | MeV | 8.183'057'000'0 | MeV | - | | - | | - | | | | ? | % | 2β- | 1,729.440 | keV | ¹⁶⁰Dy | ¹⁶⁰Gd > [ ? % , 2β- , 1,729.44 keV ] > ¹⁶⁰Dy | | | | | | | | | | | | | | | | | | | | | | | | | | | | | | | | | | | | ? | % | ¹⁶⁰Dy | | | | | | | | | | | | | | | | | | | | | | | | | | | | | | | | | |
| Isotope_064_gd_161_u | Unstable | ¹⁶¹Gd | Fermion | 64 | p | 97 | n | 5/2 | -1 | 160.929'669'211'0 | u | ~ 0 | % | ~ 0 | -65.512'709'000'0 | MeV | 8.167'233'000'0 | MeV | - | | - | | 6.93E-6 | year | 218.802 | seconds ( x⁰ ) | 100.000'000 | % | β- | 1,955.480 | keV | ¹⁶¹Tb | ¹⁶¹Gd > [ 100 % , β- , 1,955.48 keV ] > ¹⁶¹Tb | | | | | | | | | | | | | | | | | | | | | | | | | | | | | | | | | | | | 100.000'000 | % | ¹⁶¹Dy | | | | | | | | | | | | | | | | | | | | | | | | | | | | | | | | | |
| Isotope_064_gd_162_u | Unstable | ¹⁶²Gd | Boson | 64 | p | 98 | n | 0 | 1 | 161.930'984'751'0 | u | ~ 0 | % | ~ 0 | -64.287'290'000'0 | MeV | 8.159'077'000'0 | MeV | - | | - | | 1.58E-5 | year | 499.800 | seconds ( x⁰ ) | 100.000'000 | % | β- | 1,394.000 | keV | ¹⁶²Tb | ¹⁶²Gd > [ 100 % , β- , 1,394.0 keV ] > ¹⁶²Tb | | | | | | | | | | | | | | | | | | | | | | | | | | | | | | | | | | | | 100.000'000 | % | ¹⁶²Dy | | | | | | | | | | | | | | | | | | | | | | | | | | | | | | | | | |
| Isotope_064_gd_163_u | Unstable | ¹⁶³Gd | Fermion | 64 | p | 99 | n | 7/2 | 1 | 162.933'990'000'0 | u | ~ 0 | % | ~ 0 | -61.488'000'000'0 | MeV | 8.141'8.141'8.141'8.141 | MeV | - | | - | | 2.15E-6 | year | 67.800 | seconds ( x⁰ ) | 100.000'000 | % | β- | 3,113.000 | keV | ¹⁶³Tb | ¹⁶³Gd > [ 100 % , β- , 3,113.0 keV ] > ¹⁶³Tb | | | | | | | | | | | | | | | | | | | | | | | | | | | | | | | | | | | | 100.000'000 | % | ¹⁶³Dy | | | | | | | | | | | | | | | | | | | | | | | | | | | | | | | | | |
| Isotope_064_gd_164_u | Unstable | ¹⁶⁴Gd | Boson | 64 | p | 100 | n | 0 | 1 | 163.935'860'000'0 | u | ~ 0 | % | ~ 0 | -59.746'000'000'0 | MeV | 8.130'000'000'0 | MeV | - | | - | | 1.43E-6 | year | 45.000 | seconds ( x⁰ ) | 100.000'000 | % | β- | 2,337.000 | keV | ¹⁶⁴Tb | ¹⁶⁴Gd > [ 100 % , β- , 2,337.0 keV ] > ¹⁶⁴Tb | | | | | | | | | | | | | | | | | | | | | | | | | | | | | | | | | | | | 100.000'000 | % | ¹⁶⁴Dy | | | | | | | | | | | | | | | | | | | | | | | | | | | | | | | | | |
| Isotope_064_gd_165_u | Unstable | ¹⁶⁵Gd | Fermion | 64 | p | 101 | n | 1/2 | -1 | 164.939'380'000'0 | u | ~ 0 | % | ~ 0 | -56.467'000'000'0 | MeV | 8.110'000'000'0 | MeV | - | | - | | 3.26E-7 | year | 10.300 | seconds ( x⁰ ) | 100.000'000 | % | β- | 4,192.000 | keV | ¹⁶⁵Tb | ¹⁶⁵Gd > [ 100 % , β- , 4,192.0 keV ] > ¹⁶⁵Tb | | | | | | | | | | | | | | | | | | | | | | | | | | | | | | | | | | | | 100.000'000 | % | ¹⁶⁵Ho | | | | | | | | | | | | | | | | | | | | | | | | | | | | | | | | | |
| Isotope_064_gd_166_u | Unstable | ¹⁶⁶Gd | Boson | 64 | p | 102 | n | 0 | 1 | 165.941'600'000'0 | u | ~ 0 | % | ~ 0 | -54.399'000'000'0 | MeV | 8.097'000'000'0 | MeV | - | | - | | 1.52E-7 | year | 4.800 | seconds ( x⁰ ) | 100.000'000 | % | β- | 3,361.000 | keV | ¹⁶⁶Tb | ¹⁶⁶Gd > [ 100 % , β- , 3,361.0 keV ] > ¹⁶⁶Tb | | | | | | | | | | | | | | | | | | | | | | | | | | | | | | | | | | | | 100.000'000 | % | ¹⁶⁶Er | | | | | | | | | | | | | | | | | | | | | | | | | | | | | | | | | |
| Isotope_064_gd_167_u | Unstable | ¹⁶⁷Gd | Fermion | 64 | p | 103 | n | 5/2 | -1 | 166.945'570'000'0 | u | ~ 0 | % | ~ 0 | -50.701'000'000'0 | MeV | 8.075'000'000'0 | MeV | - | | - | | 9.51E-8 | year | 3.000 | seconds ( x⁰ ) | ? | % | β- | 5,142.000 | keV | ¹⁶⁷Tb | ¹⁶⁷Gd > [ ? % , β- , 5,142.0 keV ] > ¹⁶⁷Tb | | | | | | | | | | | | | | | | | | | | | | | | | | | | | | | | | | | | ? | % | ¹⁶⁷Er | | | | | | | | | | | | | | | | | | | | | | | | | | | | | | | | | |
| Isotope_064_gd_168_u | Unstable | ¹⁶⁸Gd | Boson | 64 | p | 104 | n | 0 | 1 | 167.948'360'000'0 | u | ~ 0 | % | ~ 0 | -48.102'000'000'0 | MeV | 806.000'000'000'0 | MeV | - | | - | | 9.51E-9 | year | 300.000 | milli-seconds ( x⁻³ ) | ? | % | β- | 4,397.000 | keV | ¹⁶⁸Tb | ¹⁶⁸Gd > [ ? % , β- , 4,397.0 keV ] > ¹⁶⁸Tb | | | | | | | | | | | | | | | | | | | | | | | | | | | | | | | | | | | | ? | % | ¹⁶⁸Er | | | | | | | | | | | | | | | | | | | | | | | | | | | | | | | | | |
| Isotope_064_gd_169_u | Unstable | ¹⁶⁹Gd | Fermion | 64 | p | 105 | n | 7/2 | -1 | 168.952'870'000'0 | u | ~ 0 | % | ~ 0 | -43.901'000'000'0 | MeV | 8.035'000'000'0 | MeV | - | | - | | 3.17E-8 | year | 1,000.000 | milliseconds ( x⁻³ ) | ? | % | β- | 6,194.000 | keV | ¹⁶⁹Tb | ¹⁶⁹Gd > [ ? % , β- , 6,194.0 keV ] > ¹⁶⁹Tb | | | | | | | | | | | | | | | | | | | | | | | | | | | | | | | | | | | | ? | % | ¹⁶⁹Tm | | | | | | | | | | | | | | | | | | | | | | | | | | | | | | | | | |
---