HYDROGEN TO OGANESSON
ATOMIC ARCHITECTURE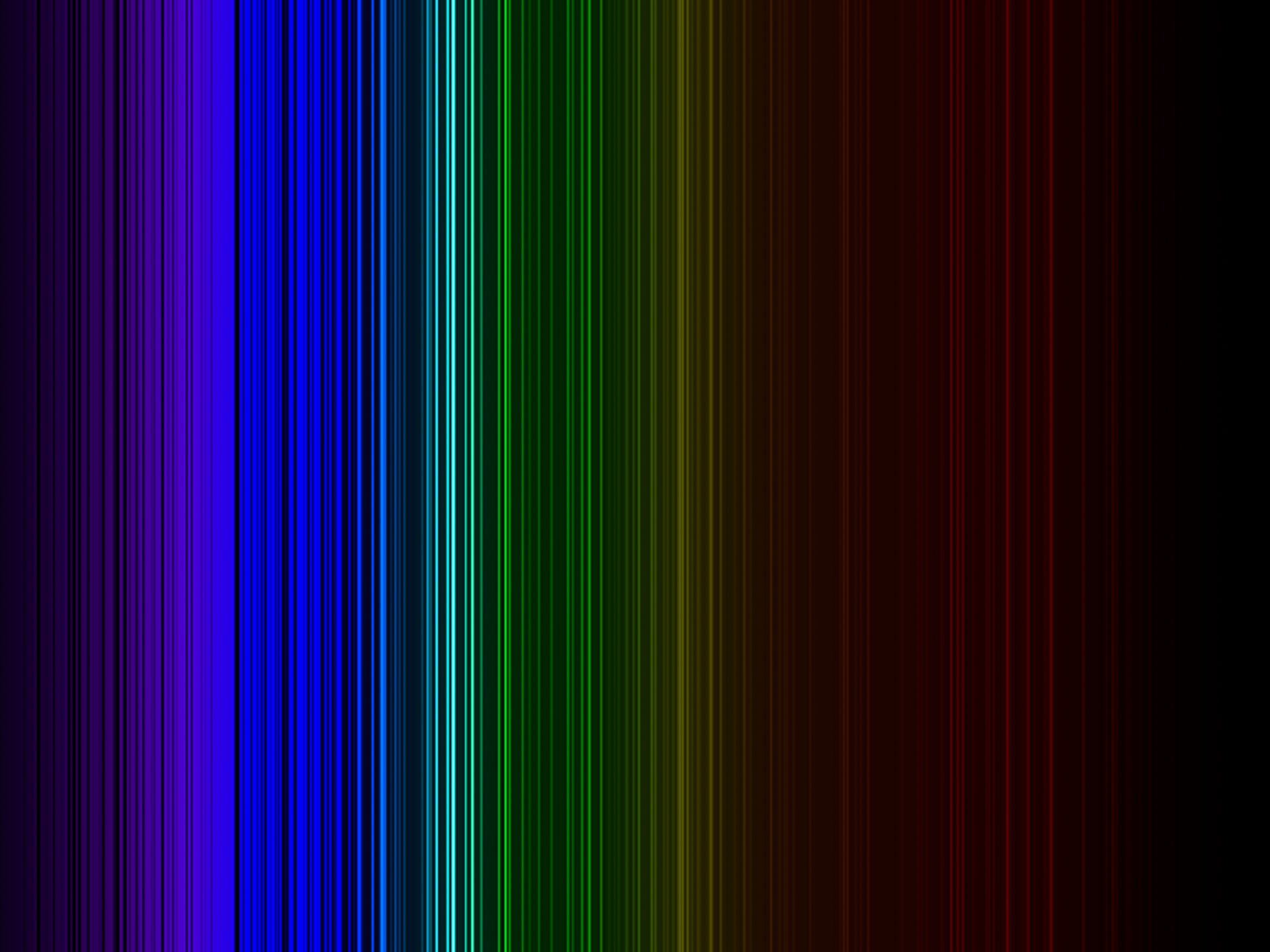 Spectrograph

Elemental Tile

Samarium from Samarskite
···
OVERVIEW
Samarium
Sm (62)
səˈmɛəriəm
PHONETICS
---
IDENTIFICATION
Samarium is a moderately hard silvery metal that readily oxidizes in air and usually has the oxidation state +3, has no significant biological role and is only slightly toxic.
ELEMENT BRIEF
---
1879 by Paul Emile Lecoq de Boisbaudran, France.
DISCOVERY
---
From the name of the mineral, Samarskite, in turn honouring Vasili Samarsky-Bykhovets.
ETYMOLOGY
---
Samarium
ELEMENT
---
Sm
SYMBOL
---
62
ATOMIC NUMBER
---
7440-19-9
CAS NUMBER
---
PHYSICAL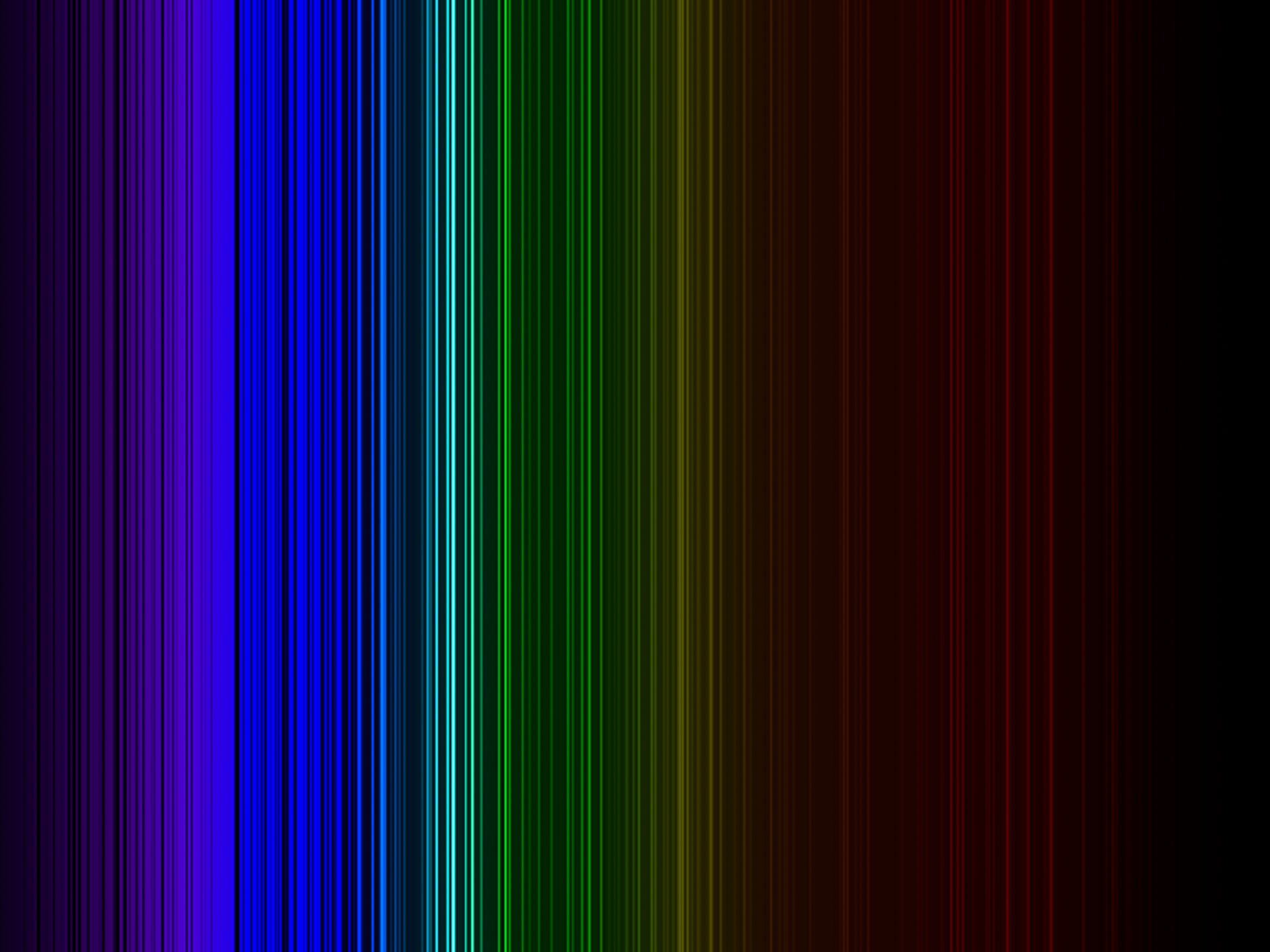 ELEMENTAL SPECTRUM
---
Silver
ELEMENTAL COLOUR
---
-
REFRACTIVE INDEX
---
0.270
POISSON RATIO
---
20.388 cm³
MOLAR VOLUME
---
441.00M Pa, 4.352'3k Atm
BRINELL HARDNESS
---
1.40
MOHS HARDNESS
---
412.00M Pa, 4.066'1k Atm
VICKERS HARDNESS
---
2,130 m/s, Mach 6.209'9
SPEED OF SOUND
---
38.00G Pa, 375.030'8k Atm
BULK MODULUS
---
20.00G Pa, 197.384'7k Atm
SHEAR MODULUS
---
50.00G Pa, 493.461'6k Atm
YOUNG MODULUS
---
ALLOTROPES
THERMODYNAMIC
1,345.15 K, 1,072.00 °C
MELTING POINT
---
2,076.15 K, 1,803.00 °C
BOILING POINT
---
423.15 K, 150.00 °C
AUTOMATIC IGNITION
---
-
FLASHPOINT
---
-
CRITICAL TEMPERATURE
---
13.000'000 W/(m K)
CRITICAL PRESSURE
---
15.000'000 W/(m K)
THERMAL CONDUCTIVITY
---
0.000'012'7 K¯¹
THERMAL EXPANSION
---
196.00 J/(kg K)
SPECIFIC HEAT
---
8.600 kJ/mol
HEAT FUSION
---
175.000 kJ/mol
HEAT VAPORISATION
---
-
HEAT COMBUSTION
---
-
CURIE POINT
---
106.00 K, -167.15 °C
NEEL POINT
---
-
ADIABATIC INDEX
---
Solid
PHASE
---
ELECTROMAGNETIC
Conductor
ELECTRICAL TYPE
---
1.10M S/m
CONDUCTIVITY
---
940.00n Ω.m
RESISTIVITY
---
-
SUPERCONDUCTING POINT
---
Paramagnetic
MAGNETIC TYPE
---
0.000'000'111'0
MASS SUSCEPTIBILITY
---
0.000'000'016'690'00
MOLAR SUSCEPTIBILITY
---
0.000'816'180'00
VOLUME SUSCEPTIBILITY
---
STRUCTURE
Lanthanide
CLASSIFICATION
---
149.910'785'1
ATOMIC WEIGHT
---
238 pm
ATOMIC RADIUS
---
172 pm
COVALENT RADIUS SINGLE BOND
---
134 pm
COVALENT RADIUS DOUBLE BOND
---
-
COVALENT RADIUS TRIPLE BOND
---
229 pm
VAN DER WAALS RADIUS
---
[Xe]6s²4f⁶
ELECTRON CONFIGURATION
---
Rhombohedral, Primitive
CRYSTAL STRUCTURE
---
7.353'00 g/cm³
DENSITY AS SOLID
---
7.160'00 g/cm³
DENSITY AS LIQUID
---
-
DENSITY AS GAS
---
R_3m
SPACE GROUP NAME
---
166
SPACE GROUP NUMBER
---
π/2, π/2 2π/3
LATTICE ANGLES
---
362.1, 362.1 2625 pm
LATTICE CONSTANTS
---
REACTIVITY
3
VALENCE
---
1.17
ELECTRONEGATIVITY
---
15.63 kJ/mol
ELECTRON AFFINITY
---
IONISATION ENERGY
---
ELEMENTAL DISTRIBUTION
0.000'000'5 %
UNIVERSE
---
0.000'017 %
METEORITES
---
0.000'000'1 %
SUN
---
0.000'6 %
EARTH CRUST
---
0.000'000'000'05 %
OCEANS
---
-
HUMANS
---
ISOTOPES
Stable
HALF LIFE
---
Stable
LIFETIME
---
4f⁶ = 4, 3, +2, +1/2
QUANTUM NUMBERS
---
39.000'00 b σs
NEUTRON CROSS SECTION
---
5,922.000'00 b σa
NEUTRON MASS ABSORPTION
---
STABLE ISOTOPES
---
UNSTABLE ISOTOPES
---
ISOTOPIC CHAIN
| Isotope | Stability | Symbol | Type | Protons | | Neutrons | | Spin | Parity | Mass | | Abundance | | Mass Measure | Mass Excess | | Binding Energy | | Dipole Moment | | Quadrupole Moment | | Halflife in Years | | Halflife in Seconds | | A01 Decay Probability | | A01 Decay Mode | A01 Decay Energy | | A01 Decay Daughter | A01 Decay Link | A02 Decay Probability | | A02 Decay Mode | A02 Decay Energy | | A02 Decay Daughter | A02 Decay Link | A03 Decay Probability | | A03 Decay Mode | A03 Decay Energy | | A03 Decay Daughter | A03 Decay Link | A04 Decay Probability | | A04 Decay Mode | A04 Decay Energy | | A04 Decay Daughter | A04 Decay Link | A05 Decay Probability | | A05 Decay Mode | A05 Decay Energy | | A05 Decay Daughter | A05 Decay Link | A06 Decay Probability | | A06 Decay Mode | A06 Decay Energy | | A06 Decay Daughter | A06 Decay Link | Y01 Decay Product Yield | | Y01 Decay Product Nuclide | Y02 Decay Product Yield | | Y02 Decay Product Nuclide | Y03 Decay Product Yield | | Y03 Decay Product Nuclide | Y04 Decay Product Yield | | Y04 Decay Product Nuclide | Y05 Decay Product Yield | | Y05 Decay Product Nuclide | Y06 Decay Product Yield | | Y06 Decay Product Nuclide | Y07 Decay Product Yield | | Y07 Decay Product Nuclide | Y08 Decay Product Yield | | Y08 Decay Product Nuclide | Y09 Decay Product Yield | | Y09 Decay Product Nuclide | Y10 Decay Product Yield | | Y10 Decay Product Nuclide | Y11 Decay Product Yield | | Y11 Decay Product Nuclide | Y12 Decay Product Yield | | Y12 Decay Product Nuclide |
| --- | --- | --- | --- | --- | --- | --- | --- | --- | --- | --- | --- | --- | --- | --- | --- | --- | --- | --- | --- | --- | --- | --- | --- | --- | --- | --- | --- | --- | --- | --- | --- | --- | --- | --- | --- | --- | --- | --- | --- | --- | --- | --- | --- | --- | --- | --- | --- | --- | --- | --- | --- | --- | --- | --- | --- | --- | --- | --- | --- | --- | --- | --- | --- | --- | --- | --- | --- | --- | --- | --- | --- | --- | --- | --- | --- | --- | --- | --- | --- | --- | --- | --- | --- | --- | --- | --- | --- | --- | --- | --- | --- | --- | --- | --- | --- | --- | --- | --- | --- | --- | --- | --- | --- | --- |
| Isotope_062_sm_128_u | Unstable | ¹²⁸Sm | Boson | 62 | p | 66 | n | 0 | 1 | 127.958'080'000'0 | u | ~ 0 | % | ~ 0 | -39.048'000'000'0 | MeV | 7.997'000'000'0 | MeV | - | | - | | 1.58E-8 | year | 500.000 | milli-seconds ( x⁻³ ) | ? | % | β+ | 7,976.000 | keV | ¹²⁸Pm | ¹²⁸Sm > [ ? % , β+ , 7,976.0 keV ] > ¹²⁸Pm | | | p | -1,281.000 | keV | ¹²⁷Pm | ¹²⁸Sm > [ , p , -1,281.0 keV ] > ¹²⁷Pm | | | | | | | | | | | | | | | | | | | | | | | | | | | | | ? | % | ¹²⁸Xe | ? | % | ¹²⁵Te | ? | % | ¹²⁷I | ? | % | ¹²⁶Te | | | | | | | | | | | | | | | | | | | | | | | | |
| Isotope_062_sm_129_u | Unstable | ¹²⁹Sm | Fermion | 62 | p | 67 | n | 5/2 | 1 | 128.954'640'000'0 | u | ~ 0 | % | ~ 0 | -42.253'000'000'0 | MeV | 8.023'8.023'8.023'8.023 | MeV | - | | - | | 1.74E-8 | year | 550.000 | milli-seconds ( x⁻³ ) | 100.000'000 | % | β+ | 9,672.000 | keV | ¹²⁹Pm | ¹²⁹Sm > [ 100 % , β+ , 9,672.0 keV ] > ¹²⁹Pm | | | | | | | | | | | | | | | | | | | | | | | | | | | | | | | | | | | | ? | % | ¹²⁹Xe | ? | % | ¹²⁸Xe | | | | | | | | | | | | | | | | | | | | | | | | | | | | | | |
| Isotope_062_sm_130_u | Unstable | ¹³⁰Sm | Boson | 62 | p | 68 | n | 0 | 1 | 129.948'920'000'0 | u | ~ 0 | % | ~ 0 | -47.581'000'000'0 | MeV | 8.064'000'000'0 | MeV | - | | - | | 3.17E-8 | year | 1,000.000 | milliseconds ( x⁻³ ) | ? | % | β+ | 6,868.000 | keV | ¹³⁰Pm | ¹³⁰Sm > [ ? % , β+ , 6,868.0 keV ] > ¹³⁰Pm | | | | | | | | | | | | | | | | | | | | | | | | | | | | | | | | | | | | ? | % | ¹²⁹Xe | ? | % | ¹³⁰Xe | | | | | | | | | | | | | | | | | | | | | | | | | | | | | | |
| Isotope_062_sm_131_u | Unstable | ¹³¹Sm | Fermion | 62 | p | 69 | n | 5/2 | 1 | 130.946'110'000'0 | u | ~ 0 | % | ~ 0 | -50.198'000'000'0 | MeV | 8.084'000'000'0 | MeV | - | | - | | 3.80E-8 | year | 1.200 | seconds ( x⁰ ) | 100.000'000 | % | β+ | 8,516.000 | keV | ¹³¹Pm | ¹³¹Sm > [ 100 % , β+ , 8,516.0 keV ] > ¹³¹Pm | | | β+p | ? | keV | ¹³⁰Nd | ¹³¹Sm > [ , β+p , ? keV ] > ¹³⁰Nd | | | | | | | | | | | | | | | | | | | | | | | | | | | | | 100.000'000 | % | ¹³¹Xe | ? | % | ¹³⁰Xe | | | | | | | | | | | | | | | | | | | | | | | | | | | | | | |
| Isotope_062_sm_132_u | Unstable | ¹³²Sm | Boson | 62 | p | 70 | n | 0 | 1 | 131.940'690'000'0 | u | ~ 0 | % | ~ 0 | -55.247'000'000'0 | MeV | 8.122'000'000'0 | MeV | - | | - | | 1.27E-7 | year | 4.000 | seconds ( x⁰ ) | 100.000'000 | % | β+ | 5,443.000 | keV | ¹³²Pm | ¹³²Sm > [ 100 % , β+ , 5,443.0 keV ] > ¹³²Pm | | | β+p | ? | keV | ¹³¹Nd | ¹³²Sm > [ , β+p , ? keV ] > ¹³¹Nd | | | | | | | | | | | | | | | | | | | | | | | | | | | | | 0.000'050 | % | ¹³¹Xe | ? | % | ¹³²Xe | ? | % | ¹³⁰Xe | | | | | | | | | | | | | | | | | | | | | | | | | | | |
| Isotope_062_sm_133_u | Unstable | ¹³³Sm | Fermion | 62 | p | 71 | n | 5/2 | 1 | 132.938'670'000'0 | u | ~ 0 | % | ~ 0 | -57.129'000'000'0 | MeV | 8.136'000'000'0 | MeV | - | | - | | 9.19E-8 | year | 2.900 | seconds ( x⁰ ) | 100.000'000 | % | β+ | 7,257.000 | keV | ¹³³Pm | ¹³³Sm > [ 100 % , β+ , 7,257.0 keV ] > ¹³³Pm | | | β+p | ? | keV | ¹³²Nd | ¹³³Sm > [ , β+p , ? keV ] > ¹³²Nd | | | | | | | | | | | | | | | | | | | | | | | | | | | | | 100.000'000 | % | ¹³³Cs | ? | % | ¹³²Xe | | | | | | | | | | | | | | | | | | | | | | | | | | | | | | |
| Isotope_062_sm_134_u | Unstable | ¹³⁴Sm | Boson | 62 | p | 72 | n | 0 | 1 | 133.933'970'000'0 | u | ~ 0 | % | ~ 0 | -61.507'000'000'0 | MeV | 8.168'000'000'0 | MeV | - | | - | | 3.17E-7 | year | 10.000 | seconds ( x⁰ ) | 100.000'000 | % | β+ | 4,210.000 | keV | ¹³⁴Pm | ¹³⁴Sm > [ 100 % , β+ , 4,210.0 keV ] > ¹³⁴Pm | | | | | | | | | | | | | | | | | | | | | | | | | | | | | | | | | | | | 100.000'000 | % | ¹³⁴Ba | | | | | | | | | | | | | | | | | | | | | | | | | | | | | | | | | |
| Isotope_062_sm_135_u | Unstable | ¹³⁵Sm | Fermion | 62 | p | 73 | n | 7/2 | 1 | 134.932'520'000'0 | u | ~ 0 | % | ~ 0 | -62.857'216'000'0 | MeV | 8.177'626'000'0 | MeV | - | | - | | 3.26E-7 | year | 10.300 | seconds ( x⁰ ) | 100.000'000 | % | β+ | 6,098.000 | keV | ¹³⁵Pm | ¹³⁵Sm > [ 100 % , β+ , 6,098.0 keV ] > ¹³⁵Pm | | | β+p | ? | keV | ¹³⁴Nd | ¹³⁵Sm > [ , β+p , ? keV ] > ¹³⁴Nd | | | | | | | | | | | | | | | | | | | | | | | | | | | | | 100.000'000 | % | ¹³⁵Ba | 0.020'000 | % | ¹³⁴Ba | | | | | | | | | | | | | | | | | | | | | | | | | | | | | | |
| Isotope_062_sm_136_u | Unstable | ¹³⁶Sm | Boson | 62 | p | 74 | n | 0 | 1 | 135.928'275'527'0 | u | ~ 0 | % | ~ 0 | -66.810'917'000'0 | MeV | 8.205'916'000'0 | MeV | - | | - | | 1.49E-6 | year | 46.980 | seconds ( x⁰ ) | 100.000'000 | % | β+ | 3,364.900 | keV | ¹³⁶Pm | ¹³⁶Sm > [ 100 % , β+ , 3,364.9 keV ] > ¹³⁶Pm | | | | | | | | | | | | | | | | | | | | | | | | | | | | | | | | | | | | ? | % | ¹³⁶Ba | | | | | | | | | | | | | | | | | | | | | | | | | | | | | | | | | |
| Isotope_062_sm_137_u | Unstable | ¹³⁷Sm | Fermion | 62 | p | 75 | n | 9/2 | -1 | 136.926'971'746'0 | u | ~ 0 | % | ~ 0 | -68.025'381'000'0 | MeV | 8.213'798'000'0 | MeV | - | | - | | 1.43E-6 | year | 45.000 | seconds ( x⁰ ) | 100.000'000 | % | β+ | 5,025.300 | keV | ¹³⁷Pm | ¹³⁷Sm > [ 100 % , β+ , 5,025.3 keV ] > ¹³⁷Pm | | | | | | | | | | | | | | | | | | | | | | | | | | | | | | | | | | | | ? | % | ¹³⁷Ba | | | | | | | | | | | | | | | | | | | | | | | | | | | | | | | | | |
| Isotope_062_sm_138_u | Unstable | ¹³⁸Sm | Boson | 62 | p | 76 | n | 0 | 1 | 137.923'243'961'0 | u | ~ 0 | % | ~ 0 | -71.497'790'000'0 | MeV | 8.237'928'000'0 | MeV | - | | - | | 6.02E-6 | year | 190.020 | seconds ( x⁰ ) | 100.000'000 | % | β+ | 2,420.300 | keV | ¹³⁸Pm | ¹³⁸Sm > [ 100 % , β+ , 2,420.3 keV ] > ¹³⁸Pm | | | | | | | | | | | | | | | | | | | | | | | | | | | | | | | | | | | | ? | % | ¹³⁸Ba | | | | | | | | | | | | | | | | | | | | | | | | | | | | | | | | | |
| Isotope_062_sm_139_u | Unstable | ¹³⁹Sm | Fermion | 62 | p | 77 | n | 1/2 | 1 | 138.922'296'605'0 | u | ~ 0 | % | ~ 0 | -72.380'247'000'0 | MeV | 8.243'078'000'0 | MeV | -0.530'000'000'0 | nm | - | | 4.88E-6 | year | 154.020 | seconds ( x⁰ ) | 100.000'000 | % | β+ | 4,094.100 | keV | ¹³⁹Pm | ¹³⁹Sm > [ 100 % , β+ , 4,094.1 keV ] > ¹³⁹Pm | | | | | | | | | | | | | | | | | | | | | | | | | | | | | | | | | | | | ? | % | ¹³⁹La | | | | | | | | | | | | | | | | | | | | | | | | | | | | | | | | | |
| Isotope_062_sm_140_u | Unstable | ¹⁴⁰Sm | Boson | 62 | p | 78 | n | 0 | 1 | 139.918'994'687'0 | u | ~ 0 | % | ~ 0 | -75.455'963'000'0 | MeV | 8.263'820'000'0 | MeV | - | | - | | 2.82E-5 | year | 889.200 | seconds ( x⁰ ) | 100.000'000 | % | β+ | 1,782.400 | keV | ¹⁴⁰Pm | ¹⁴⁰Sm > [ 100 % , β+ , 1,782.4 keV ] > ¹⁴⁰Pm | | | | | | | | | | | | | | | | | | | | | | | | | | | | | | | | | | | | 100.000'000 | % | ¹⁴⁰Ce | | | | | | | | | | | | | | | | | | | | | | | | | | | | | | | | | |
| Isotope_062_sm_141_u | Unstable | ¹⁴¹Sm | Fermion | 62 | p | 79 | n | 1/2 | 1 | 140.918'476'488'0 | u | ~ 0 | % | ~ 0 | -75.938'662'000'0 | MeV | 8.265'879'000'0 | MeV | -0.737'000'000'0 | nm | - | | 1.94E-5 | year | 612.000 | seconds ( x⁰ ) | 100.000'000 | % | β+ | 3,562.100 | keV | ¹⁴¹Pm | ¹⁴¹Sm > [ 100 % , β+ , 3,562.1 keV ] > ¹⁴¹Pm | | | | | | | | | | | | | | | | | | | | | | | | | | | | | | | | | | | | 100.000'000 | % | ¹⁴¹Pr | | | | | | | | | | | | | | | | | | | | | | | | | | | | | | | | | |
| Isotope_062_sm_142_u | Unstable | ¹⁴²Sm | Boson | 62 | p | 80 | n | 0 | 1 | 141.915'197'641'0 | u | ~ 0 | % | ~ 0 | -78.992'889'000'0 | MeV | 8.286'017'000'0 | MeV | - | | - | | 1.38E-4 | year | 4.349 | kilo-seconds ( x³ ) | 100.000'000 | % | β+ | 1,141.800 | keV | ¹⁴²Pm | ¹⁴²Sm > [ 100 % , β+ , 1,141.8 keV ] > ¹⁴²Pm | | | | | | | | | | | | | | | | | | | | | | | | | | | | | | | | | | | | 100.000'000 | % | ¹⁴²Nd | | | | | | | | | | | | | | | | | | | | | | | | | | | | | | | | | |
| Isotope_062_sm_143_u | Unstable | ¹⁴³Sm | Fermion | 62 | p | 81 | n | 3/2 | 1 | 142.914'628'338'0 | u | ~ 0 | % | ~ 0 | -79.523'191'000'0 | MeV | 8.288'224'000'0 | MeV | 1.010'000'000'0 | nm | 0.410'000'000'0 | b | 1.66E-5 | year | 525.000 | seconds ( x⁰ ) | 100.000'000 | % | β+ | 2,420.340 | keV | ¹⁴³Pm | ¹⁴³Sm > [ 100 % , β+ , 2,420.34 keV ] > ¹⁴³Pm | | | | | | | | | | | | | | | | | | | | | | | | | | | | | | | | | | | | 100.000'006 | % | ¹⁴³Nd | | | | | | | | | | | | | | | | | | | | | | | | | | | | | | | | | |
| Isotope_062_sm_144_s | Stable | ¹⁴⁴Sm | Boson | 62 | p | 82 | n | 0 | 1 | 143.911'999'478'0 | u | 3.070'000 | % | 4.418'098'384'0 | -81.971'958'000'0 | MeV | 8.303'723'000'0 | MeV | - | | - | | - | | | | ? | % | 2β+ | -263.190 | keV | ¹⁴⁴Nd | ¹⁴⁴Sm > [ ? % , 2β+ , -263.19 keV ] > ¹⁴⁴Nd | | | | | | | | | | | | | | | | | | | | | | | | | | | | | | | | | | | | ? | % | ¹⁴⁰Ce | | | | | | | | | | | | | | | | | | | | | | | | | | | | | | | | | |
| Isotope_062_sm_145_u | Unstable | ¹⁴⁵Sm | Fermion | 62 | p | 83 | n | 7/2 | -1 | 144.913'410'353'0 | u | ~ 0 | % | ~ 0 | -80.657'737'000'0 | MeV | 8.293'057'000'0 | MeV | -1.110'000'000'0 | nm | -0.590'000'000'0 | b | 9.32E-1 | year | 29.421 | mega-seconds ( x⁶ ) | 100.000'000 | % | ϵ | 616.030 | keV | ¹⁴⁵Pm | ¹⁴⁵Sm > [ 100 % , ϵ , 616.03 keV ] > ¹⁴⁵Pm | | | | | | | | | | | | | | | | | | | | | | | | | | | | | | | | | | | | 100.000'000 | % | ¹⁴⁵Nd | 0.000'000 | % | ¹⁴¹Pr | | | | | | | | | | | | | | | | | | | | | | | | | | | | | | |
| Isotope_062_sm_146_u | Unstable | ¹⁴⁶Sm | Boson | 62 | p | 84 | n | 0 | 1 | 145.913'040'900'0 | u | ~ 0 | % | ~ 0 | -81.001'880'000'0 | MeV | 8.293'895'000'0 | MeV | - | | - | | 1.03E+8 | years | 3.254 | peta-seconds ( x¹⁵ ) | 100.000'000 | % | α | 2,528.400 | keV | ¹⁴²Nd | ¹⁴⁶Sm > [ 100 % , α , 2,528.4 keV ] > ¹⁴²Nd | | | | | | | | | | | | | | | | | | | | | | | | | | | | | | | | | | | | 100.000'000 | % | ¹⁴²Nd | | | | | | | | | | | | | | | | | | | | | | | | | | | | | | | | | |
| Isotope_062_sm_147_u | Unstable | ¹⁴⁷Sm | Fermion | 62 | p | 85 | n | 7/2 | -1 | 146.914'897'923'0 | u | 14.990'000 | % | 22.022'543'198'7 | -79.272'075'000'0 | MeV | 8.280'614'000'0 | MeV | -0.814'800'000'0 | nm | -0.260'000'000'0 | b | 1.06E+11 | years | 3.351 | exa-seconds ( x¹⁸ ) | 100.000'000 | % | α | 2,310.460 | keV | ¹⁴³Nd | ¹⁴⁷Sm > [ 100 % , α , 2,310.46 keV ] > ¹⁴³Nd | | | | | | | | | | | | | | | | | | | | | | | | | | | | | | | | | | | | 100.000'000 | % | ¹⁴³Nd | | | | | | | | | | | | | | | | | | | | | | | | | | | | | | | | | |
| Isotope_062_sm_148_u | Unstable | ¹⁴⁸Sm | Boson | 62 | p | 86 | n | 0 | 1 | 147.914'822'674'0 | u | 11.240'000 | % | 16.625'626'068'6 | -79.342'169'000'0 | MeV | 8.279'673'000'0 | MeV | - | | - | | 6.98E+15 | years | 220.272 | zetta-seconds ( x²¹ ) | 100.000'000 | % | α | 1,986.080 | keV | ¹⁴⁴Nd | ¹⁴⁸Sm > [ 100 % , α , 1,986.08 keV ] > ¹⁴⁴Nd | | | | | | | | | | | | | | | | | | | | | | | | | | | | | | | | | | | | 100.000'000 | % | ¹⁴⁰Ce | | | | | | | | | | | | | | | | | | | | | | | | | | | | | | | | | |
| Isotope_062_sm_149_s | Stable | ¹⁴⁹Sm | Fermion | 62 | p | 87 | n | 7/2 | -1 | 148.917'184'735'0 | u | 13.820'000 | % | 20.580'354'930'4 | -77.141'922'000'0 | MeV | 8.263'508'000'0 | MeV | -0.671'700'000'0 | nm | 0.075'000'000'0 | b | - | | | | ? | % | α | 1,870.300 | keV | ¹⁴⁵Nd | ¹⁴⁹Sm > [ ? % , α , 1,870.3 keV ] > ¹⁴⁵Nd | | | | | | | | | | | | | | | | | | | | | | | | | | | | | | | | | | | | ? | % | ¹⁴⁵Nd | | | | | | | | | | | | | | | | | | | | | | | | | | | | | | | | | |
| Isotope_062_sm_150_s | Stable | ¹⁵⁰Sm | Boson | 62 | p | 88 | n | 0 | 1 | 149.917'275'539'0 | u | 7.380'000 | % | 11.063'894'934'8 | -77.057'339'000'0 | MeV | 8.261'663'000'0 | MeV | - | | - | | - | | | | | | | | | | | | | | | | | | | | | | | | | | | | | | | | | | | | | | | | | | | | | | | | | | | | | | | | | | | | | | | | | | | | | | | | | | | | | | | | | |
| Isotope_062_sm_151_u | Unstable | ¹⁵¹Sm | Fermion | 62 | p | 89 | n | 5/9 | -1 | 150.919'932'409'0 | u | ~ 0 | % | ~ 0 | -74.582'481'000'0 | MeV | 8.244'012'000'0 | MeV | -0.363'000'000'0 | nm | 0.670'000'000'0 | b | 8.88E+1 | years | 2.802 | giga-seconds ( x⁹ ) | 100.000'000 | % | β- | 76.613 | keV | ¹⁴¹Eu | ¹⁵¹Sm > [ 100 % , β- , 76.613 keV ] > ¹⁴¹Eu | | | | | | | | | | | | | | | | | | | | | | | | | | | | | | | | | | | | 100.000'000 | % | ¹⁵¹Eu | | | | | | | | | | | | | | | | | | | | | | | | | | | | | | | | | |
| Isotope_062_sm_152_s | Stable | ¹⁵²Sm | Boson | 62 | p | 90 | n | 0 | 1 | 151.919'732'425'0 | u | 26.750'000 | % | 40.638'528'423'7 | -74.768'765'000'0 | MeV | 8.244'102'000'0 | MeV | - | | - | | - | | | | | | | | | | | | | | | | | | | | | | | | | | | | | | | | | | | | | | | | | | | | | | | | | | | | | | | | | | | | | | | | | | | | | | | | | | | | | | | | | |
| Isotope_062_sm_153_u | Unstable | ¹⁵³Sm | Fermion | 62 | p | 91 | n | 3/2 | 1 | 152.922'097'356'0 | u | ~ 0 | % | ~ 0 | -72.565'846'000'0 | MeV | 8.228'574'000'0 | MeV | -0.021'600'000'0 | nm | 1.260'000'000'0 | b | 5.28E-3 | year | 166.620 | kilo-seconds ( x³ ) | 100.000'000 | % | β- | 807.621 | keV | ¹⁵³Eu | ¹⁵³Sm > [ 100 % , β- , 807.621 keV ] > ¹⁵³Eu | | | | | | | | | | | | | | | | | | | | | | | | | | | | | | | | | | | | 100.000'000 | % | ¹⁵³Eu | | | | | | | | | | | | | | | | | | | | | | | | | | | | | | | | | |
| Isotope_062_sm_154_s | Stable | ¹⁵⁴Sm | Boson | 62 | p | 92 | n | 0 | 1 | 153.922'209'273'0 | u | 22.750'000 | % | 35.017'302'609'6 | -72.461'596'000'0 | MeV | 8.226'876'000'0 | MeV | - | | - | | - | | | | ? | % | 2β- | 1,251.620 | keV | ¹⁵⁴Gd | ¹⁵⁴Sm > [ ? % , 2β- , 1,251.62 keV ] > ¹⁵⁴Gd | | | | | | | | | | | | | | | | | | | | | | | | | | | | | | | | | | | | ? | % | ¹⁵⁴Gd | | | | | | | | | | | | | | | | | | | | | | | | | | | | | | | | | |
| Isotope_062_sm_155_u | Unstable | ¹⁵⁵Sm | Fermion | 62 | p | 93 | n | 3/2 | -1 | 154.924'640'161'0 | u | ~ 0 | % | ~ 0 | -70.197'239'000'0 | MeV | 8.211'264'000'0 | MeV | - | | 1.130'000'000'0 | b | 4.25E-5 | year | 1.340 | kilo-seconds ( x³ ) | 100.000'000 | % | β- | 1,627.230 | keV | ¹⁵⁵Eu | ¹⁵⁵Sm > [ 100 % , β- , 1,627.23 keV ] > ¹⁵⁵Eu | | | | | | | | | | | | | | | | | | | | | | | | | | | | | | | | | | | | 100.000'000 | % | ¹⁵⁵Gd | | | | | | | | | | | | | | | | | | | | | | | | | | | | | | | | | |
| Isotope_062_sm_156_u | Unstable | ¹⁵⁶Sm | Boson | 62 | p | 94 | n | 0 | 1 | 155.925'527'887'0 | u | ~ 0 | % | ~ 0 | -69.370'326'000'0 | MeV | 8.205'066'000'0 | MeV | - | | - | | 1.08E-3 | year | 33.984 | kilo-seconds ( x³ ) | 100.000'000 | % | β- | 722.500 | keV | ¹⁵⁶Eu | ¹⁵⁶Sm > [ 100 % , β- , 722.5 keV ] > ¹⁵⁶Eu | | | | | | | | | | | | | | | | | | | | | | | | | | | | | | | | | | | | 100.000'000 | % | ¹⁵⁶Gd | | | | | | | | | | | | | | | | | | | | | | | | | | | | | | | | | |
| Isotope_062_sm_157_u | Unstable | ¹⁵⁷Sm | Fermion | 62 | p | 95 | n | 3/2 | -1 | 156.928'358'717'0 | u | ~ 0 | % | ~ 0 | -66.733'426'000'0 | MeV | 8.187'419'000'0 | MeV | - | | - | | 1.58E-5 | year | 499.800 | seconds ( x⁰ ) | 100.000'000 | % | β- | 2,743.000 | keV | ¹⁵⁷Eu | ¹⁵⁷Sm > [ 100 % , β- , 2,743.0 keV ] > ¹⁵⁷Eu | | | | | | | | | | | | | | | | | | | | | | | | | | | | | | | | | | | | 100.000'000 | % | ¹⁵⁷Gd | | | | | | | | | | | | | | | | | | | | | | | | | | | | | | | | | |
| Isotope_062_sm_158_u | Unstable | ¹⁵⁸Sm | Boson | 62 | p | 96 | n | 0 | 1 | 157.929'991'317'0 | u | ~ 0 | % | ~ 0 | -65.212'669'000'0 | MeV | 8.177'059'000'0 | MeV | - | | - | | 1.01E-5 | year | 319.980 | seconds ( x⁰ ) | 100.000'000 | % | β- | 1,999.000 | keV | ¹⁵⁸Eu | ¹⁵⁸Sm > [ 100 % , β- , 1,999.0 keV ] > ¹⁵⁸Eu | | | | | | | | | | | | | | | | | | | | | | | | | | | | | | | | | | | | 100.000'000 | % | ¹⁵⁸Gd | | | | | | | | | | | | | | | | | | | | | | | | | | | | | | | | | |
| Isotope_062_sm_159_u | Unstable | ¹⁵⁹Sm | Fermion | 62 | p | 97 | n | 5/2 | -1 | 158.933'211'271'0 | u | ~ 0 | % | ~ 0 | -62.213'301'000'0 | MeV | 8.157'530'000'0 | MeV | - | | - | | 3.60E-7 | year | 11.370 | seconds ( x⁰ ) | 100.000'000 | % | β- | 3,840.000 | keV | ¹⁵⁹Eu | ¹⁵⁹Sm > [ 100 % , β- , 3,840.0 keV ] > ¹⁵⁹Eu | | | | | | | | | | | | | | | | | | | | | | | | | | | | | | | | | | | | 100.000'000 | % | ¹⁵⁹Tb | | | | | | | | | | | | | | | | | | | | | | | | | | | | | | | | | |
| Isotope_062_sm_160_u | Unstable | ¹⁶⁰Sm | Boson | 62 | p | 98 | n | 0 | 1 | 159.935'140'000'0 | u | ~ 0 | % | ~ 0 | -60.417'000'000'0 | MeV | 8.146'000'000'0 | MeV | - | | - | | 3.04E-7 | year | 9.600 | seconds ( x⁰ ) | 100.000'000 | % | β- | 2,952.000 | keV | ¹⁶⁰Eu | ¹⁶⁰Sm > [ 100 % , β- , 2,952.0 keV ] > ¹⁶⁰Eu | | | | | | | | | | | | | | | | | | | | | | | | | | | | | | | | | | | | ? | % | ¹⁶⁰Dy | | | | | | | | | | | | | | | | | | | | | | | | | | | | | | | | | |
| Isotope_062_sm_161_u | Unstable | ¹⁶¹Sm | Fermion | 62 | p | 99 | n | 7/2 | 1 | 160.938'830'000'0 | u | ~ 0 | % | ~ 0 | -56.979'000'000'0 | MeV | 8.124'000'000'0 | MeV | - | | - | | 1.52E-7 | year | 4.800 | seconds ( x⁰ ) | 100.000'000 | % | β- | 4,797.000 | keV | ¹⁶¹Eu | ¹⁶¹Sm > [ 100 % , β- , 4,797.0 keV ] > ¹⁶¹Eu | | | | | | | | | | | | | | | | | | | | | | | | | | | | | | | | | | | | 100.000'000 | % | ¹⁶¹Dy | | | | | | | | | | | | | | | | | | | | | | | | | | | | | | | | | |
| Isotope_062_sm_162_u | Unstable | ¹⁶²Sm | Boson | 62 | p | 100 | n | 0 | 1 | 161.941'220'000'0 | u | ~ 0 | % | ~ 0 | -54.753'000'000'0 | MeV | 8.110'000'000'0 | MeV | - | | - | | 7.61E-8 | year | 2.400 | seconds ( x⁰ ) | 100.000'000 | % | β- | 3,894.000 | keV | ¹⁶²Eu | ¹⁶²Sm > [ 100 % , β- , 3,894.0 keV ] > ¹⁶²Eu | | | | | | | | | | | | | | | | | | | | | | | | | | | | | | | | | | | | 100.000'000 | % | ¹⁶²Dy | | | | | | | | | | | | | | | | | | | | | | | | | | | | | | | | | |
| Isotope_062_sm_163_u | Unstable | ¹⁶³Sm | Fermion | 62 | p | 101 | n | 1/2 | -1 | 162.945'360'000'0 | u | ~ 0 | % | ~ 0 | -50.897'000'000'0 | MeV | 8.086'000'000'0 | MeV | - | | - | | 3.17E-8 | year | 1,000.000 | milliseconds ( x⁻³ ) | ? | % | β- | 5,729.000 | keV | ¹⁶³Eu | ¹⁶³Sm > [ ? % , β- , 5,729.0 keV ] > ¹⁶³Eu | | | | | | | | | | | | | | | | | | | | | | | | | | | | | | | | | | | | ? | % | ¹⁶³Dy | | | | | | | | | | | | | | | | | | | | | | | | | | | | | | | | | |
| Isotope_062_sm_164_u | Unstable | ¹⁶⁴Sm | Boson | 62 | p | 102 | n | 0 | 1 | 163.948'280'000'0 | u | ~ 0 | % | ~ 0 | -48.177'000'000'0 | MeV | 8.069'000'000'0 | MeV | - | | - | | 1.58E-8 | year | 500.000 | milli-seconds ( x⁻³ ) | ? | % | β- | 4,928.000 | keV | ¹⁶⁴Eu | ¹⁶⁴Sm > [ ? % , β- , 4,928.0 keV ] > ¹⁶⁴Eu | | | | | | | | | | | | | | | | | | | | | | | | | | | | | | | | | | | | ? | % | ¹⁶⁴Dy | | | | | | | | | | | | | | | | | | | | | | | | | | | | | | | | | |
| Isotope_062_sm_165_u | Unstable | ¹⁶⁵Sm | Fermion | 62 | p | 103 | n | 5/2 | -1 | 164.952'980'000'0 | u | ~ 0 | % | ~ 0 | -43.799'000'000'0 | MeV | 8.043'000'000'0 | MeV | - | | - | | 6.34E-9 | year | 200.000 | milli-seconds ( x⁻³ ) | ? | % | β- | 6,760.000 | keV | ¹⁶⁵Eu | ¹⁶⁵Sm > [ ? % , β- , 6,760.0 keV ] > ¹⁶⁵Eu | | | | | | | | | | | | | | | | | | | | | | | | | | | | | | | | | | | | ? | % | ¹⁶⁵Ho | | | | | | | | | | | | | | | | | | | | | | | | | | | | | | | | | |
---