HYDROGEN TO OGANESSON
ATOMIC ARCHITECTURE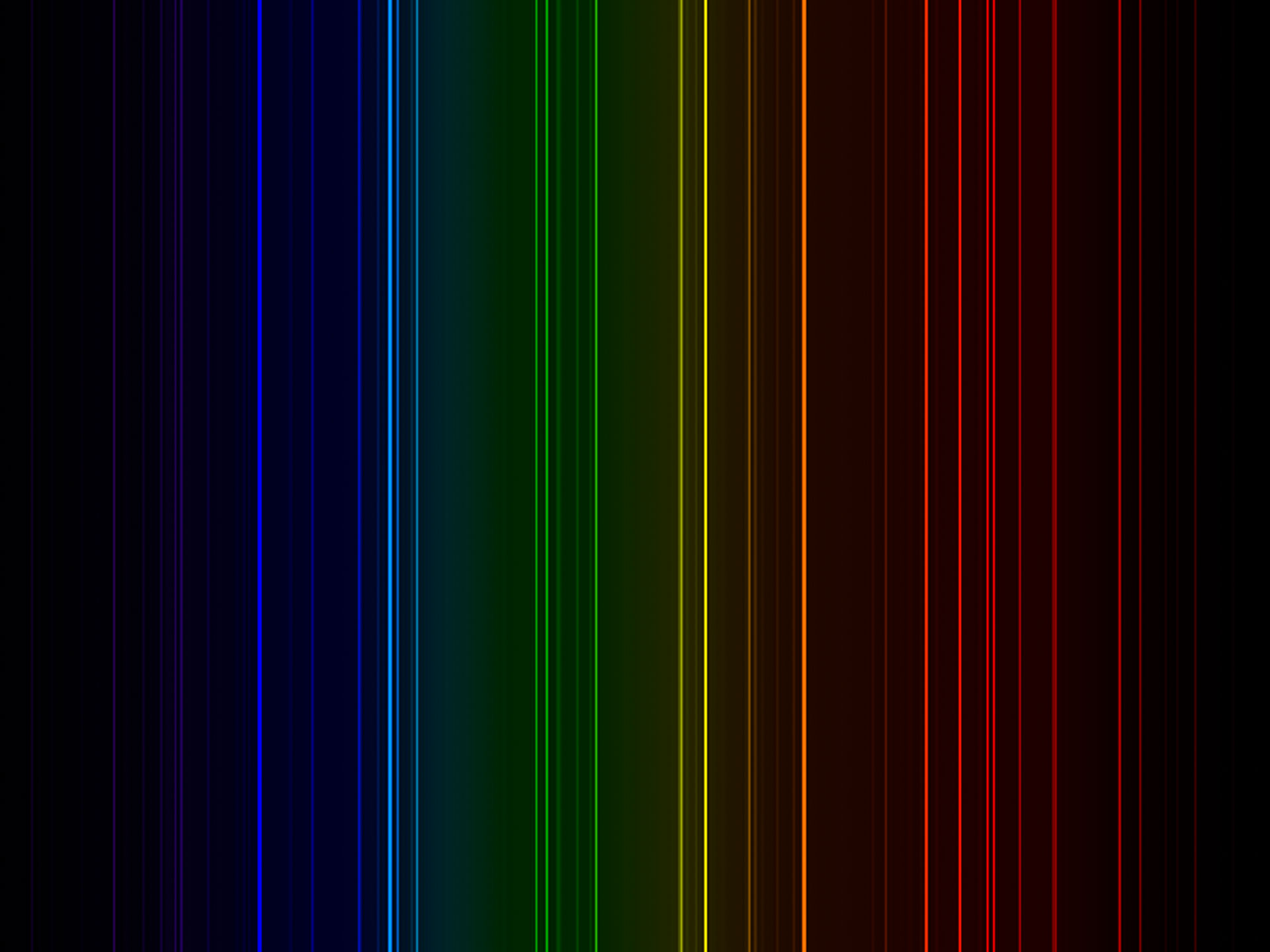 Spectrograph

Elemental Tile

Barium from Barite
···
OVERVIEW
Barium
Ba (56)
ˈbɛəriəm
PHONETICS
---
IDENTIFICATION
Barium is a soft silvery metal and due to its high chemical reactivity it is never found in nature as a free element. Its hydroxide was known in pre-modern history as baryta; this substance does not occur as a mineral, but can be prepared by heating barium carbonate.
ELEMENT BRIEF
---
1808 by Sir Humphrey Davy, England.
DISCOVERY
---
Greek, 'barys' meaning 'heavy'.
ETYMOLOGY
---
Barium
ELEMENT
---
Ba
SYMBOL
---
56
ATOMIC NUMBER
---
7440-39-3
CAS NUMBER
---
PHYSICAL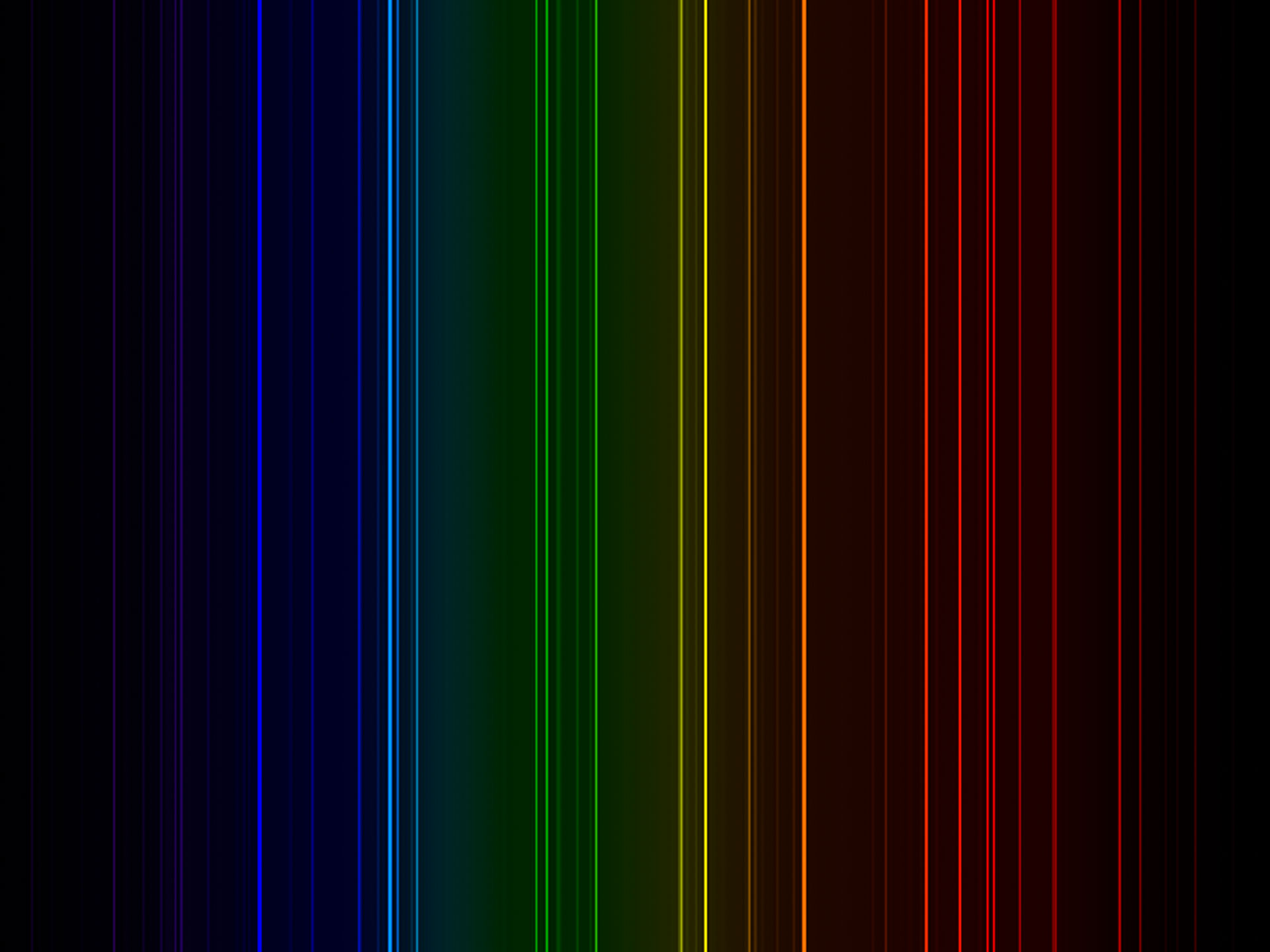 ELEMENTAL SPECTRUM
---
Silver
ELEMENTAL COLOUR
---
-
REFRACTIVE INDEX
---
-
POISSON RATIO
---
38.920 cm³
MOLAR VOLUME
---
-
BRINELL HARDNESS
---
1.25
MOHS HARDNESS
---
-
VICKERS HARDNESS
---
1,620 m/s, Mach 4.723'0
SPEED OF SOUND
---
9.60G Pa, 94.744'6k Atm
BULK MODULUS
---
4.90G Pa, 48.359'2k Atm
SHEAR MODULUS
---
13.00G Pa, 128.300'0k Atm
YOUNG MODULUS
---
ALLOTROPES
THERMODYNAMIC
1,000.15 K, 727.00 °C
MELTING POINT
---
2,143.15 K, 1,870.00 °C
BOILING POINT
---
-
AUTOMATIC IGNITION
---
-
FLASHPOINT
---
-
CRITICAL TEMPERATURE
---
-
CRITICAL PRESSURE
---
18.000'000 W/(m K)
THERMAL CONDUCTIVITY
---
0.000'020'6 K¯¹
THERMAL EXPANSION
---
205.00 J/(kg K)
SPECIFIC HEAT
---
8.000 kJ/mol
HEAT FUSION
---
140.000 kJ/mol
HEAT VAPORISATION
---
-
HEAT COMBUSTION
---
-
CURIE POINT
---
-
NEEL POINT
---
-
ADIABATIC INDEX
---
Solid
PHASE
---
ELECTROMAGNETIC
Conductor
ELECTRICAL TYPE
---
2.90M S/m
CONDUCTIVITY
---
350.00n Ω.m
RESISTIVITY
---
-
SUPERCONDUCTING POINT
---
Paramagnetic
MAGNETIC TYPE
---
0.000'000'011'3
MASS SUSCEPTIBILITY
---
0.000'000'001'552'00
MOLAR SUSCEPTIBILITY
---
0.000'039'660'00
VOLUME SUSCEPTIBILITY
---
STRUCTURE
Alkaline Earth
CLASSIFICATION
---
136.610'327'8
ATOMIC WEIGHT
---
253 pm
ATOMIC RADIUS
---
196 pm
COVALENT RADIUS SINGLE BOND
---
161 pm
COVALENT RADIUS DOUBLE BOND
---
149 pm
COVALENT RADIUS TRIPLE BOND
---
268 pm
VAN DER WAALS RADIUS
---
[Xe]6s²
ELECTRON CONFIGURATION
---
Cubic, Body-centred
CRYSTAL STRUCTURE
---
3.510'00 g/cm³
DENSITY AS SOLID
---
3.338'00 g/cm³
DENSITY AS LIQUID
---
-
DENSITY AS GAS
---
lm_3m
SPACE GROUP NAME
---
229
SPACE GROUP NUMBER
---
π/2, π/2 π/2
LATTICE ANGLES
---
502.8, 502.8 502.8 pm
LATTICE CONSTANTS
---
REACTIVITY
2
VALENCE
---
0.89
ELECTRONEGATIVITY
---
13.95 kJ/mol
ELECTRON AFFINITY
---
IONISATION ENERGY
---
ELEMENTAL DISTRIBUTION
0.000'001 %
UNIVERSE
---
0.000'27 %
METEORITES
---
0.000'001 %
SUN
---
0.034 %
EARTH CRUST
---
0.000'007 %
OCEANS
---
0.000'03 %
HUMANS
---
ISOTOPES
Stable
HALF LIFE
---
Stable
LIFETIME
---
6s² = 6, 0, 0, -1/2
QUANTUM NUMBERS
---
3.380'00 b σs
NEUTRON CROSS SECTION
---
1.100'00 b σa
NEUTRON MASS ABSORPTION
---
STABLE ISOTOPES
---
UNSTABLE ISOTOPES
---
ISOTOPIC CHAIN
| Isotope | Stability | Symbol | Type | Protons | | Neutrons | | Spin | Parity | Mass | | Abundance | | Mass Measure | Mass Excess | | Binding Energy | | Dipole Moment | | Quadrupole Moment | | Halflife in Years | | Halflife in Seconds | | A01 Decay Probability | | A01 Decay Mode | A01 Decay Energy | | A01 Decay Daughter | A01 Decay Link | A02 Decay Probability | | A02 Decay Mode | A02 Decay Energy | | A02 Decay Daughter | A02 Decay Link | A03 Decay Probability | | A03 Decay Mode | A03 Decay Energy | | A03 Decay Daughter | A03 Decay Link | A04 Decay Probability | | A04 Decay Mode | A04 Decay Energy | | A04 Decay Daughter | A04 Decay Link | A05 Decay Probability | | A05 Decay Mode | A05 Decay Energy | | A05 Decay Daughter | A05 Decay Link | A06 Decay Probability | | A06 Decay Mode | A06 Decay Energy | | A06 Decay Daughter | A06 Decay Link | Y01 Decay Product Yield | | Y01 Decay Product Nuclide | Y02 Decay Product Yield | | Y02 Decay Product Nuclide | Y03 Decay Product Yield | | Y03 Decay Product Nuclide | Y04 Decay Product Yield | | Y04 Decay Product Nuclide | Y05 Decay Product Yield | | Y05 Decay Product Nuclide | Y06 Decay Product Yield | | Y06 Decay Product Nuclide | Y07 Decay Product Yield | | Y07 Decay Product Nuclide | Y08 Decay Product Yield | | Y08 Decay Product Nuclide | Y09 Decay Product Yield | | Y09 Decay Product Nuclide | Y10 Decay Product Yield | | Y10 Decay Product Nuclide | Y11 Decay Product Yield | | Y11 Decay Product Nuclide | Y12 Decay Product Yield | | Y12 Decay Product Nuclide |
| --- | --- | --- | --- | --- | --- | --- | --- | --- | --- | --- | --- | --- | --- | --- | --- | --- | --- | --- | --- | --- | --- | --- | --- | --- | --- | --- | --- | --- | --- | --- | --- | --- | --- | --- | --- | --- | --- | --- | --- | --- | --- | --- | --- | --- | --- | --- | --- | --- | --- | --- | --- | --- | --- | --- | --- | --- | --- | --- | --- | --- | --- | --- | --- | --- | --- | --- | --- | --- | --- | --- | --- | --- | --- | --- | --- | --- | --- | --- | --- | --- | --- | --- | --- | --- | --- | --- | --- | --- | --- | --- | --- | --- | --- | --- | --- | --- | --- | --- | --- | --- | --- | --- | --- | --- |
| Isotope_056_ba_114_u | Unstable | ¹¹⁴Ba | Boson | 56 | p | 58 | n | 0 | 1 | 113.950'675'405'0 | u | ~ 0 | % | ~ 0 | -45.945'564'000'0 | MeV | 8.090'8.090'8.090'8.090 | MeV | - | | - | | 1.68E-8 | year | 530.000 | milli-seconds ( x⁻³ ) | 80.000'000 | % | β+ | 7,572.000 | keV | ¹¹⁴Cs | ¹¹⁴Ba > [ 80 % , β+ , 7,572.0 keV ] > ¹¹⁴Cs | | | β+p | ? | keV | ¹¹³Xe | ¹¹⁴Ba > [ , β+p , ? keV ] > ¹¹³Xe | 0.090'000 | % | α | 3,534.200 | keV | ¹¹⁰Xe | ¹¹⁴Ba > [ 0.09 % , α , 3,534.2 keV ] > ¹¹⁰Xe | 0.038'000 | % | ¹²C | ? | keV | | | | | | | | | | | | | | | | | 72.800'000 | % | ¹¹⁴Sn | 25.560'000 | % | ¹¹³In | 0.152'000 | % | ¹¹⁰Cd | 0.002'984 | % | ¹⁰⁹Ag | 0.000'086 | % | ¹⁰⁵Pd | 0.000'057 | % | ¹⁰¹Ru | ? | % | ¹⁰⁴Pd | ? | % | ¹⁰²Ru | ? | % | ¹⁰⁸Ru | ? | % | ¹⁰⁶Pd | ? | % | ¹¹²Cd | | | |
| Isotope_056_ba_115_u | Unstable | ¹¹⁵Ba | Fermion | 56 | p | 59 | n | 5/2 | 1 | 114.947'370'000'0 | u | ~ 0 | % | ~ 0 | -49.025'000'000'0 | MeV | 8.117'000'000'0 | MeV | - | | - | | 1.43E-8 | year | 450.000 | milli-seconds ( x⁻³ ) | 85.000'000 | % | β+ | 9,653.000 | keV | ¹¹⁵Cs | ¹¹⁵Ba > [ 85 % , β+ , 9,653.0 keV ] > ¹¹⁵Cs | | | β+p | ? | keV | ¹¹⁴Xe | ¹¹⁵Ba > [ , β+p , ? keV ] > ¹¹⁴Xe | | | | | | | | | | | | | | | | | | | | | | | | | | | | | 85.000'000 | % | ¹¹⁵Sn | 15.348'500 | % | ¹¹⁴In | 0.000'255 | % | ¹¹¹Cd | ? | % | ¹¹³In | | | | | | | | | | | | | | | | | | | | | | | | |
| Isotope_056_ba_116_u | Unstable | ¹¹⁶Ba | Boson | 56 | p | 60 | n | 0 | 1 | 115.941'380'000'0 | u | ~ 0 | % | ~ 0 | -54.604'000'000'0 | MeV | 8.164'000'000'0 | MeV | - | | - | | 4.12E-8 | year | 1.300 | seconds ( x⁰ ) | 97.000'000 | % | β+ | 9,442.000 | keV | ¹¹⁶Cs | ¹¹⁶Ba > [ 97 % , β+ , 9,442.0 keV ] > ¹¹⁶Cs | | | β+p | ? | keV | ¹¹⁵Xe | ¹¹⁶Ba > [ , β+p , ? keV ] > ¹¹⁵Xe | | | | | | | | | | | | | | | | | | | | | | | | | | | | | 97.000'000 | % | ¹¹⁶Sn | 3.271'600 | % | ¹¹⁵In | 0.010'200 | % | ¹¹⁴Sn | 0.000'009 | % | ¹¹¹Cd | ? | % | ¹¹²Cd | | | | | | | | | | | | | | | | | | | | | |
| Isotope_056_ba_117_u | Unstable | ¹¹⁷Ba | Fermion | 56 | p | 61 | n | 3/2 | 1 | 116.938'499'000'0 | u | ~ 0 | % | ~ 0 | -57.288'000'000'0 | MeV | 8.186'000'000'0 | MeV | - | | - | | 5.55E-8 | year | 1.750 | seconds ( x⁰ ) | 87.000'000 | % | β+ | 8,133.000 | keV | ¹¹⁷Cs | ¹¹⁷Ba > [ 87 % , β+ , 8,133.0 keV ] > ¹¹⁷Cs | | | β+p | ? | keV | ¹¹⁶Xe | ¹¹⁷Ba > [ , β+p , ? keV ] > ¹¹⁶Xe | 0.024'000 | % | β+α | ? | keV | ¹¹³I | ¹¹⁷Ba > [ 0.024 % , β+α , ? keV ] > ¹¹³I | | | | | | | | | | | | | | | | | | | | | | 87.000'000 | % | ¹¹⁷Sn | 13.002'523 | % | ¹¹⁶In | 0.024'000 | % | ¹¹³In | 0.000'000 | % | ¹⁰⁹Ag | | | | | | | | | | | | | | | | | | | | | | | | |
| Isotope_056_ba_118_u | Unstable | ¹¹⁸Ba | Boson | 56 | p | 62 | n | 0 | 1 | 117.933'040'000'0 | u | ~ 0 | % | ~ 0 | -62.373'000'000'0 | MeV | 8.229'000'000'0 | MeV | - | | - | | 1.65E-7 | year | 5.200 | seconds ( x⁰ ) | 100.000'000 | % | β+ | 5,015.000 | keV | ¹¹⁸Cs | ¹¹⁸Ba > [ 100 % , β+ , 5,015.0 keV ] > ¹¹⁸Cs | | | β+p | ? | keV | ¹¹⁷Xe | ¹¹⁸Ba > [ , β+p , ? keV ] > ¹¹⁷Xe | | | | | | | | | | | | | | | | | | | | | | | | | | | | | 100.000'000 | % | ¹¹⁸Sn | 0.021'000 | % | ¹¹⁷Sn | 0.001'200 | % | ¹¹⁴Sn | ? | % | ¹¹⁶Sn | | | | | | | | | | | | | | | | | | | | | | | | |
| Isotope_056_ba_119_u | Unstable | ¹¹⁹Ba | Fermion | 56 | p | 63 | n | 5/2 | 1 | 118.930'659'661'0 | u | ~ 0 | % | ~ 0 | -64.590'110'000'0 | MeV | 8.245'928'000'0 | MeV | - | | - | | 1.71E-7 | year | 5.400 | seconds ( x⁰ ) | 75.000'000 | % | β+ | 6,693.000 | keV | ¹¹⁹Cs | ¹¹⁹Ba > [ 75 % , β+ , 6,693.0 keV ] > ¹¹⁹Cs | | | β+p | ? | keV | ¹¹⁸Xe | ¹¹⁹Ba > [ , β+p , ? keV ] > ¹¹⁸Xe | | | | | | | | | | | | | | | | | | | | | | | | | | | | | 59.250'000 | % | ¹¹⁹Sn | 25.000'000 | % | ¹¹⁸Sn | 0.000'002 | % | ¹¹⁵Sn | | | | | | | | | | | | | | | | | | | | | | | | | | | |
| Isotope_056_ba_120_u | Unstable | ¹²⁰Ba | Boson | 56 | p | 64 | n | 0 | 1 | 119.926'044'974'0 | u | ~ 0 | % | ~ 0 | -68.888'663'000'0 | MeV | 8.280'294'000'0 | MeV | - | | - | | 7.61E-7 | year | 24.000 | seconds ( x⁰ ) | 100.000'000 | % | β+ | 3,978.000 | keV | ¹²⁰Cs | ¹²⁰Ba > [ 100 % , β+ , 3,978.0 keV ] > ¹²⁰Cs | | | | | | | | | | | | | | | | | | | | | | | | | | | | | | | | | | | | 0.000'020 | % | ¹¹⁶Sn | 0.000'007 | % | ¹¹⁹Sn | ? | % | ¹²⁰Sn | | | | | | | | | | | | | | | | | | | | | | | | | | | |
| Isotope_056_ba_121_u | Unstable | ¹²¹Ba | Fermion | 56 | p | 65 | n | 5/2 | 1 | 120.924'054'499'0 | u | ~ 0 | % | ~ 0 | -70.742'779'000'0 | MeV | 8.293'890'000'0 | MeV | 0.660'000'000'0 | nm | 1.790'000'000'0 | b | 9.41E-7 | year | 29.700 | seconds ( x⁰ ) | 100.000'000 | % | β+ | 5,336.000 | keV | ¹²¹Cs | ¹²¹Ba > [ 100 % , β+ , 5,336.0 keV ] > ¹²¹Cs | | | β+p | ? | keV | ¹²⁰Xe | ¹²¹Ba > [ , β+p , ? keV ] > ¹²⁰Xe | | | | | | | | | | | | | | | | | | | | | | | | | | | | | 100.000'000 | % | ¹²¹Sb | ? | % | ¹²⁰Sn | | | | | | | | | | | | | | | | | | | | | | | | | | | | | | |
| Isotope_056_ba_122_u | Unstable | ¹²²Ba | Boson | 56 | p | 66 | n | 0 | 1 | 121.919'904'000'0 | u | ~ 0 | % | ~ 0 | -74.608'944'000'0 | MeV | 8.323'756'000'0 | MeV | - | | - | | 3.71E-6 | year | 117.000 | seconds ( x⁰ ) | 100.000'000 | % | β+ | 2,508.700 | keV | ¹²²Cs | ¹²²Ba > [ 100 % , β+ , 2,508.7 keV ] > ¹²²Cs | | | | | | | | | | | | | | | | | | | | | | | | | | | | | | | | | | | | 100.000'000 | % | ¹²²Te | 0.000'000 | % | ¹¹⁸Sn | | | | | | | | | | | | | | | | | | | | | | | | | | | | | | |
| Isotope_056_ba_123_u | Unstable | ¹²³Ba | Fermion | 56 | p | 67 | n | 5/2 | 1 | 122.918'781'036'0 | u | ~ 0 | % | ~ 0 | -75.654'978'000'0 | MeV | 8.330'208'000'0 | MeV | -0.680'000'000'0 | nm | 1.490'000'000'0 | b | 5.07E-6 | year | 160.020 | seconds ( x⁰ ) | 100.000'000 | % | β+ | 4,366.500 | keV | ¹²³Cs | ¹²³Ba > [ 100 % , β+ , 4,366.5 keV ] > ¹²³Cs | | | | | | | | | | | | | | | | | | | | | | | | | | | | | | | | | | | | 100.000'000 | % | ¹²³Sb | | | | | | | | | | | | | | | | | | | | | | | | | | | | | | | | | |
| Isotope_056_ba_124_u | Unstable | ¹²⁴Ba | Boson | 56 | p | 68 | n | 0 | 1 | 123.915'093'603'0 | u | ~ 0 | % | ~ 0 | -79.089'800'000'0 | MeV | 8.355'820'000'0 | MeV | - | | - | | 2.09E-5 | year | 660.000 | seconds ( x⁰ ) | 100.000'000 | % | β+ | 1,619.300 | keV | ¹²⁴Cs | ¹²⁴Ba > [ 100 % , β+ , 1,619.3 keV ] > ¹²⁴Cs | | | | | | | | | | | | | | | | | | | | | | | | | | | | | | | | | | | | ? | % | ¹²⁴Te | | | | | | | | | | | | | | | | | | | | | | | | | | | | | | | | | |
| Isotope_056_ba_125_u | Unstable | ¹²⁵Ba | Fermion | 56 | p | 69 | n | 1'2 | 1 | 124.914'472'912'0 | u | ~ 0 | % | ~ 0 | -79.667'970'000'0 | MeV | 8.358'170'000'0 | MeV | 0.177'000'000'0 | nm | - | | 6.65E-6 | year | 210.000 | seconds ( x⁰ ) | 100.000'000 | % | β+ | 3,397.400 | keV | ¹²⁵Cs | ¹²⁵Ba > [ 100 % , β+ , 3,397.4 keV ] > ¹²⁵Cs | | | | | | | | | | | | | | | | | | | | | | | | | | | | | | | | | | | | 100.000'000 | % | ¹²⁵Te | | | | | | | | | | | | | | | | | | | | | | | | | | | | | | | | | |
| Isotope_056_ba_126_u | Unstable | ¹²⁶Ba | Boson | 56 | p | 70 | n | 0 | 1 | 125.911'250'177'0 | u | ~ 0 | % | ~ 0 | -82.669'928'000'0 | MeV | 8.379'718'000'0 | MeV | - | | - | | 1.91E-4 | year | 6.012 | kilo-seconds ( x³ ) | 100.000'000 | % | β+ | 652.800 | keV | ¹²⁶Cs | ¹²⁶Ba > [ 100 % , β+ , 652.8 keV ] > ¹²⁶Cs | | | | | | | | | | | | | | | | | | | | | | | | | | | | | | | | | | | | ? | % | ¹²⁶Te | | | | | | | | | | | | | | | | | | | | | | | | | | | | | | | | | |
| Isotope_056_ba_127_u | Unstable | ¹²⁷Ba | Fermion | 56 | p | 71 | n | 1/2 | 1 | 126.911'093'797'0 | u | ~ 0 | % | ~ 0 | -82.815'595'000'0 | MeV | 8.378'437'000'0 | MeV | 0.089'000'000'0 | nm | - | | 2.41E-5 | year | 762.000 | seconds ( x⁰ ) | 100.000'000 | % | β+ | 2,402.200 | keV | ¹²⁷Cs | ¹²⁷Ba > [ 100 % , β+ , 2,402.2 keV ] > ¹²⁷Cs | | | | | | | | | | | | | | | | | | | | | | | | | | | | | | | | | | | | 100.000'000 | % | ¹²⁷I | | | | | | | | | | | | | | | | | | | | | | | | | | | | | | | | | |
| Isotope_056_ba_128_u | Unstable | ¹²⁸Ba | Boson | 56 | p | 72 | n | 0 | 1 | 127.908'317'698'0 | u | ~ 0 | % | ~ 0 | -85.401'514'000'0 | MeV | 8.396'240'000'0 | MeV | - | | - | | 6.65E-3 | year | 209.952 | kilo-seconds ( x³ ) | 100.000'000 | % | ϵ | 529.900 | keV | ¹²⁸Cs | ¹²⁸Ba > [ 100 % , ϵ , 529.9 keV ] > ¹²⁸Cs | | | | | | | | | | | | | | | | | | | | | | | | | | | | | | | | | | | | 100.000'000 | % | ¹²⁸Xe | | | | | | | | | | | | | | | | | | | | | | | | | | | | | | | | | |
| Isotope_056_ba_129_u | Unstable | ¹²⁹Ba | Fermion | 56 | p | 73 | n | 1/2 | 1 | 128.908'679'439'0 | u | ~ 0 | % | ~ 0 | -85.064'555'000'0 | MeV | 8.391'109'000'0 | MeV | -0.398'000'000'0 | nm | - | | 2.54E-4 | year | 8.030 | kilo-seconds ( x³ ) | 100.000'000 | % | β+ | 1,413.700 | keV | ¹²⁹Cs | ¹²⁹Ba > [ 100 % , β+ , 1,413.7 keV ] > ¹²⁹Cs | | | | | | | | | | | | | | | | | | | | | | | | | | | | | | | | | | | | 100.000'000 | % | ¹²⁹Xe | | | | | | | | | | | | | | | | | | | | | | | | | | | | | | | | | |
| Isotope_056_ba_130_s | Stable | ¹³⁰Ba | Boson | 56 | p | 74 | n | 0 | 1 | 129.906'320'811'0 | u | 0.106'000 | % | 0.137'700'700'1 | -87.261'603'000'0 | MeV | 8.405'549'000'0 | MeV | - | | - | | - | | | | ? | % | 2β+ | 575.710 | keV | ¹³⁰Xe | ¹³⁰Ba > [ ? % , 2β+ , 575.71 keV ] > ¹³⁰Xe | | | | | | | | | | | | | | | | | | | | | | | | | | | | | | | | | | | | ? | % | ¹³⁰Xe | | | | | | | | | | | | | | | | | | | | | | | | | | | | | | | | | |
| Isotope_056_ba_131_u | Unstable | ¹³¹Ba | Fermion | 56 | p | 75 | n | 1/2 | 1 | 130.906'941'118'0 | u | ~ 0 | % | ~ 0 | -86.683'790'000'0 | MeV | 8.398'587'000'0 | MeV | 0.708'0.708'0.708'0.708 | nm | - | | 3.15E-2 | year | 993.600 | kilo-seconds ( x³ ) | 100.000'000 | % | β+ | 353.800 | keV | ¹³¹Cs | ¹³¹Ba > [ 100 % , β+ , 353.8 keV ] > ¹³¹Cs | | | | | | | | | | | | | | | | | | | | | | | | | | | | | | | | | | | | 100.000'000 | % | ¹³¹Xe | | | | | | | | | | | | | | | | | | | | | | | | | | | | | | | | | |
| Isotope_056_ba_132_s | Stable | ¹³²Ba | Boson | 56 | p | 76 | n | 0 | 1 | 131.905'061'288'0 | u | 0.101'000 | % | 0.133'224'111'9 | -88.434'841'000'0 | MeV | 8.409'373'000'0 | MeV | - | | - | | - | | | | ? | % | 2β+ | -1,198.760 | keV | ¹³²Xe | ¹³²Ba > [ ? % , 2β+ , -1,198.76 keV ] > ¹³²Xe | | | | | | | | | | | | | | | | | | | | | | | | | | | | | | | | | | | | ? | % | ¹³²Xe | | | | | | | | | | | | | | | | | | | | | | | | | | | | | | | | | |
| Isotope_056_ba_133_u | Unstable | ¹³³Ba | Fermion | 56 | p | 77 | n | 1/2 | 1 | 132.906'007'490'0 | u | ~ 0 | % | ~ 0 | -87.553'459'000'0 | MeV | 8.400'205'000'0 | MeV | -0.771'674'000'0 | nm | - | | 1.05E+1 | years | 331.923 | mega-seconds ( x⁶ ) | 100.000'000 | % | ϵ | 517.499 | keV | ¹³³Cs | ¹³³Ba > [ 100 % , ϵ , 517.499 keV ] > ¹³³Cs | | | | | | | | | | | | | | | | | | | | | | | | | | | | | | | | | | | | 100.000'000 | % | ¹³³Cs | | | | | | | | | | | | | | | | | | | | | | | | | | | | | | | | | |
| Isotope_056_ba_134_s | Stable | ¹³⁴Ba | Boson | 56 | p | 78 | n | 0 | 1 | 133.904'508'383'0 | u | 2.417'000 | % | 3.236'471'967'6 | -88.949'868'000'0 | MeV | 8.408'171'000'0 | MeV | - | | - | | - | | | | | | | | | | | | | | | | | | | | | | | | | | | | | | | | | | | | | | | | | | | | | | | | | | | | | | | | | | | | | | | | | | | | | | | | | | | | | | | | | |
| Isotope_056_ba_135_s | Stable | ¹³⁵Ba | Fermion | 56 | p | 79 | n | 3/2 | 1 | 134.905'688'591'0 | u | 6.592'000 | % | 8.892'982'991'9 | -87.850'512'000'0 | MeV | 8.397'533'000'0 | MeV | 0.837'943'000'0 | nm | 0.160'000'000'0 | b | - | | | | | | | | | | | | | | | | | | | | | | | | | | | | | | | | | | | | | | | | | | | | | | | | | | | | | | | | | | | | | | | | | | | | | | | | | | | | | | | | | |
| Isotope_056_ba_136_s | Stable | ¹³⁶Ba | Boson | 56 | p | 80 | n | 0 | 1 | 135.904'575'945'0 | u | 7.854'000 | % | 10.673'945'394'7 | -88.886'935'000'0 | MeV | 8.403'8.403'8.403'8.403 | MeV | - | | - | | - | | | | | | | | | | | | | | | | | | | | | | | | | | | | | | | | | | | | | | | | | | | | | | | | | | | | | | | | | | | | | | | | | | | | | | | | | | | | | | | | | |
| Isotope_056_ba_137_s | Stable | ¹³⁷Ba | Fermion | 56 | p | 81 | n | 3/2 | 1 | 136.905'827'384'0 | u | 11.232'000 | % | 15.377'262'531'8 | -87.721'227'000'0 | MeV | 8.391'827'000'0 | MeV | 0.937'365'000'0 | nm | 0.245'000'000'0 | b | - | | | | | | | | | | | | | | | | | | | | | | | | | | | | | | | | | | | | | | | | | | | | | | | | | | | | | | | | | | | | | | | | | | | | | | | | | | | | | | | | | |
| Isotope_056_ba_138_s | Stable | ¹³⁸Ba | Boson | 56 | p | 82 | n | 0 | 1 | 137.905'247'237'0 | u | 71.698'000 | % | 98.875'304'164'0 | -88.261'631'000'0 | MeV | 8.393'420'000'0 | MeV | - | | - | | - | | | | | | | | | | | | | | | | | | | | | | | | | | | | | | | | | | | | | | | | | | | | | | | | | | | | | | | | | | | | | | | | | | | | | | | | | | | | | | | | | |
| Isotope_056_ba_139_u | Unstable | ¹³⁹Ba | Fermion | 56 | p | 83 | n | 7/2 | 1 | 138.908'841'341'0 | u | ~ 0 | % | ~ 0 | -84.913'745'000'0 | MeV | 8.367'017'000'0 | MeV | -0.973'000'000'0 | nm | 0.573'000'000'0 | b | 1.58E-4 | year | 4.990 | kilo-seconds ( x³ ) | 100.000'000 | % | β- | 2,317.630 | keV | ¹³⁹La | ¹³⁹Ba > [ 100 % , β- , 2,317.63 keV ] > ¹³⁹La | | | | | | | | | | | | | | | | | | | | | | | | | | | | | | | | | | | | 100.000'000 | % | ¹³⁹La | | | | | | | | | | | | | | | | | | | | | | | | | | | | | | | | | |
| Isotope_056_ba_140_u | Unstable | ¹⁴⁰Ba | Boson | 56 | p | 84 | n | 0 | 1 | 139.910'604'505'0 | u | ~ 0 | % | ~ 0 | -83.271'368'000'0 | MeV | 8.353'174'000'0 | MeV | - | | - | | 3.49E-2 | year | 1.102 | mega-seconds ( x⁶ ) | 100.000'000 | % | β- | 1,049.660 | keV | ¹⁴⁰La | ¹⁴⁰Ba > [ 100 % , β- , 1,049.66 keV ] > ¹⁴⁰La | | | | | | | | | | | | | | | | | | | | | | | | | | | | | | | | | | | | 100.000'000 | % | ¹⁴⁰Ce | | | | | | | | | | | | | | | | | | | | | | | | | | | | | | | | | |
| Isotope_056_ba_141_u | Unstable | ¹⁴¹Ba | Fermion | 56 | p | 85 | n | 3/2 | 1 | 140.914'411'009'0 | u | ~ 0 | % | ~ 0 | -79.725'632'000'0 | MeV | 8.326'028'000'0 | MeV | -0.337'000'000'0 | nm | 0.454'000'000'0 | b | 3.47E-5 | year | 1.096 | kilo-seconds ( x³ ) | 100.000'000 | % | β- | 3,212.590 | keV | ¹⁴¹La | ¹⁴¹Ba > [ 100 % , β- , 3,212.59 keV ] > ¹⁴¹La | | | | | | | | | | | | | | | | | | | | | | | | | | | | | | | | | | | | 100.000'000 | % | ¹⁴¹Pr | | | | | | | | | | | | | | | | | | | | | | | | | | | | | | | | | |
| Isotope_056_ba_142_u | Unstable | ¹⁴²Ba | Boson | 56 | p | 86 | n | 0 | 1 | 141.916'453'410'0 | u | ~ 0 | % | ~ 0 | -77.823'147'000'0 | MeV | 8.310'836'000'0 | MeV | - | | - | | 2.02E-5 | year | 636.000 | seconds ( x⁰ ) | 100.000'000 | % | β- | 2,211.630 | keV | ¹⁴²La | ¹⁴²Ba > [ 100 % , β- , 2,211.63 keV ] > ¹⁴²La | | | | | | | | | | | | | | | | | | | | | | | | | | | | | | | | | | | | ? | % | ¹⁴²Nd | ? | % | ¹³⁸Ba | | | | | | | | | | | | | | | | | | | | | | | | | | | | | | |
| Isotope_056_ba_143_u | Unstable | ¹⁴³Ba | Fermion | 56 | p | 87 | n | 5/2 | 1 | 142.920'626'719'0 | u | ~ 0 | % | ~ 0 | -73.935'736'000'0 | MeV | 8.281'977'000'0 | MeV | 0.443'000'000'0 | nm | -0.879'000'000'0 | b | 4.59E-7 | year | 14.500 | seconds ( x⁰ ) | 100.000'000 | % | β- | 4,251.300 | keV | ¹⁴³La | ¹⁴³Ba > [ 100 % , β- , 4,251.3 keV ] > ¹⁴³La | | | | | | | | | | | | | | | | | | | | | | | | | | | | | | | | | | | | 100.000'000 | % | ¹⁴³Nd | | | | | | | | | | | | | | | | | | | | | | | | | | | | | | | | | |
| Isotope_056_ba_144_u | Unstable | ¹⁴⁴Ba | Boson | 56 | p | 88 | n | 0 | 1 | 143.922'952'853'0 | u | ~ 0 | % | ~ 0 | -71.768'956'000'0 | MeV | 8.265'467'000'0 | MeV | - | | - | | 3.64E-7 | year | 11.500 | seconds ( x⁰ ) | 100.000'000 | % | β- | 3,123.500 | keV | ¹⁴⁴La | ¹⁴⁴Ba > [ 100 % , β- , 3,123.5 keV ] > ¹⁴⁴La | | | | | | | | | | | | | | | | | | | | | | | | | | | | | | | | | | | | 100.000'000 | % | ¹⁴⁰Ce | | | | | | | | | | | | | | | | | | | | | | | | | | | | | | | | | |
| Isotope_056_ba_145_u | Unstable | ¹⁴⁵Ba | Fermion | 56 | p | 89 | n | 5/2 | -1 | 144.927'627'032'0 | u | ~ 0 | % | ~ 0 | -67.414'986'000'0 | MeV | 8.234'100'000'0 | MeV | -0.285'000'000'0 | nm | 1.224'000'000'0 | b | 1.37E-7 | year | 4.310 | seconds ( x⁰ ) | 100.000'000 | % | β- | 5,572.000 | keV | ¹⁴⁵La | ¹⁴⁵Ba > [ 100 % , β- , 5,572.0 keV ] > ¹⁴⁵La | | | | | | | | | | | | | | | | | | | | | | | | | | | | | | | | | | | | 100.000'000 | % | ¹⁴⁵Nd | | | | | | | | | | | | | | | | | | | | | | | | | | | | | | | | | |
| Isotope_056_ba_146_u | Unstable | ¹⁴⁶Ba | Boson | 56 | p | 90 | n | 0 | 1 | 145.930'219'572'0 | u | ~ 0 | % | ~ 0 | -65.000'050'000'0 | MeV | -65.000'050'000'0 | MeV | - | | - | | 7.03E-8 | year | 2.220 | seconds ( x⁰ ) | 100.000'000 | % | β- | 4,122.900 | keV | ¹⁴⁶La | ¹⁴⁶Ba > [ 100 % , β- , 4,122.9 keV ] > ¹⁴⁶La | | | | | | | | | | | | | | | | | | | | | | | | | | | | | | | | | | | | ? | % | ¹⁴²Nd | ? | % | ¹³⁸Ba | | | | | | | | | | | | | | | | | | | | | | | | | | | | | | |
| Isotope_056_ba_147_u | Unstable | ¹⁴⁷Ba | Fermion | 56 | p | 91 | n | 3/2 | 1 | 146.934'945'000'0 | u | ~ 0 | % | ~ 0 | -60.598'000'000'0 | MeV | 8.186'000'000'0 | MeV | - | | - | | 2.83E-8 | year | 893.000 | milli-seconds ( x⁻³ ) | 100.000'000 | % | β- | 6,250.000 | keV | ¹⁴⁷La | ¹⁴⁷Ba > [ 100 % , β- , 6,250.0 keV ] > ¹⁴⁷La | | | | | | | | | | | | | | | | | | | | | | | | | | | | | | | | | | | | 100.000'000 | % | ¹⁴³Nd | ? | % | ¹⁴²Nd | ? | % | ¹³⁸Ba | | | | | | | | | | | | | | | | | | | | | | | | | | | |
| Isotope_056_ba_148_u | Unstable | ¹⁴⁸Ba | Boson | 56 | p | 92 | n | 0 | 1 | 147.937'720'047'0 | u | ~ 0 | % | ~ 0 | -58.013'403'000'0 | MeV | 8.167'277'000'0 | MeV | - | | - | | 1.94E-8 | year | 612.000 | milli-seconds ( x⁻³ ) | 100.000'000 | % | β- | 5,115.000 | keV | ¹⁴⁸La | ¹⁴⁸Ba > [ 100 % , β- , 5,115.0 keV ] > ¹⁴⁸La | | | β-n | 736.700 | keV | ¹⁴⁷La | ¹⁴⁸Ba > [ , β-n , 736.7 keV ] > ¹⁴⁷La | | | | | | | | | | | | | | | | | | | | | | | | | | | | | 0.550'000 | % | ¹⁴³Nd | ? | % | ¹⁴²Nd | ? | % | ¹⁴⁰Ce | ? | % | ¹³⁸Ba | | | | | | | | | | | | | | | | | | | | | | | | |
| Isotope_056_ba_149_u | Unstable | ¹⁴⁹Ba | Fermion | 56 | p | 93 | n | 3/2 | 1 | 148.942'580'000'0 | u | ~ 0 | % | ~ 0 | -53.486'000'000'0 | MeV | 8.136'000'000'0 | MeV | - | | - | | 1.09E-8 | year | 344.000 | milli-seconds ( x⁻³ ) | 100.000'000 | % | β- | 7,309.000 | keV | ¹⁴⁹La | ¹⁴⁹Ba > [ 100 % , β- , 7,309.0 keV ] > ¹⁴⁹La | | | β-n | 1,571.000 | keV | ¹⁴⁸La | ¹⁴⁹Ba > [ , β-n , 1,571.0 keV ] > ¹⁴⁸La | | | | | | | | | | | | | | | | | | | | | | | | | | | | | 0.000'645 | % | ¹⁴³Nd | ? | % | ¹⁴⁰Ce | ? | % | ¹⁴⁵Nd | | | | | | | | | | | | | | | | | | | | | | | | | | | |
| Isotope_056_ba_150_u | Unstable | ¹⁵⁰Ba | Boson | 56 | p | 94 | n | 0 | 1 | 149.945'680'000'0 | u | ~ 0 | % | ~ 0 | -50.599'000'000'0 | MeV | 8.117'000'000'0 | MeV | - | | - | | 9.51E-9 | year | 300.000 | milli-seconds ( x⁻³ ) | 100.000'000 | % | β- | 6,437.000 | keV | ¹⁵⁰La | ¹⁵⁰Ba > [ 100 % , β- , 6,437.0 keV ] > ¹⁵⁰La | | | β-n | 2,125.000 | keV | ¹⁴⁹La | ¹⁵⁰Ba > [ , β-n , 2,125.0 keV ] > ¹⁴⁹La | | | | | | | | | | | | | | | | | | | | | | | | | | | | | 97.000'000 | % | ¹⁵⁰Sm | ? | % | ¹⁴⁰Ce | ? | % | ¹⁴⁵Nd | | | | | | | | | | | | | | | | | | | | | | | | | | | |
| Isotope_056_ba_151_u | Unstable | ¹⁵¹Ba | Fermion | 56 | p | 95 | n | 3/2 | -1 | 150.950'810'000'0 | u | ~ 0 | % | ~ 0 | -45.820'000'000'0 | MeV | 8.085'000'000'0 | MeV | - | | - | | 6.34E-9 | year | 200.000 | milli-seconds ( x⁻³ ) | ? | % | β- | 8,467.000 | keV | ¹⁵¹La | ¹⁵¹Ba > [ ? % , β- , 8,467.0 keV ] > ¹⁵¹La | | | | | | | | | | | | | | | | | | | | | | | | | | | | | | | | | | | | ? | % | ¹⁵¹Eu | | | | | | | | | | | | | | | | | | | | | | | | | | | | | | | | | |
| Isotope_056_ba_152_u | Unstable | ¹⁵²Ba | Boson | 56 | p | 96 | n | 0 | 1 | 151.954'270'000'0 | u | ~ 0 | % | ~ 0 | -42.597'000'000'0 | MeV | -42.597'000'000'0 | MeV | - | | - | | 3.17E-9 | year | 100.000 | milli-seconds ( x⁻³ ) | ? | % | β- | 7,471.000 | keV | ¹⁵²La | ¹⁵²Ba > [ ? % , β- , 7,471.0 keV ] > ¹⁵²La | | | | | | | | | | | | | | | | | | | | | | | | | | | | | | | | | | | | ? | % | ¹⁵²Sm | | | | | | | | | | | | | | | | | | | | | | | | | | | | | | | | | |
| Isotope_056_ba_153_u | Unstable | ¹⁵³Ba | Fermion | 56 | p | 97 | n | 5/2 | -1 | 152.959'610'000'0 | u | ~ 0 | % | ~ 0 | -37.623'000'000'0 | MeV | 8.031'000'000'0 | MeV | - | | - | | 2.54E-9 | year | 80.000 | milli-seconds ( x⁻³ ) | ? | % | β- | 9,306.000 | keV | ¹⁵³La | ¹⁵³Ba > [ ? % , β- , 9,306.0 keV ] > ¹⁵³La | | | | | | | | | | | | | | | | | | | | | | | | | | | | | | | | | | | | ? | % | ¹⁵³Eu | | | | | | | | | | | | | | | | | | | | | | | | | | | | | | | | | |
---