HYDROGEN TO OGANESSON
ATOMIC ARCHITECTURE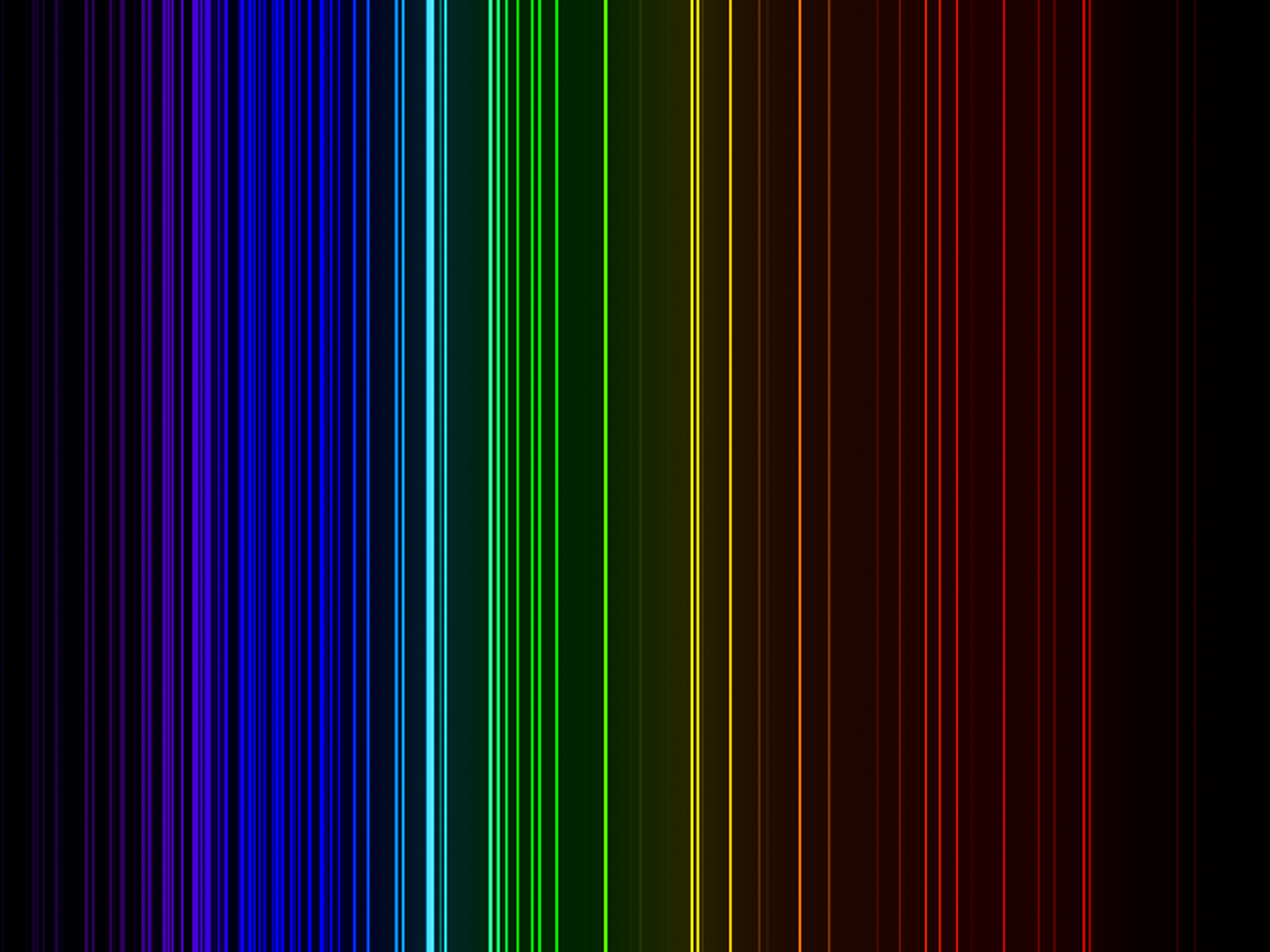 Spectrograph

Elemental Tile

Caesium
···
OVERVIEW
Caesium
Cs (55)
ˈsiːziəm
PHONETICS
---
IDENTIFICATION
Caesium is highly reactive and ignites spontaneously in air and explosively with water even at low temperatures. Since 1990, the largest application of the element has been as caesium formate for drilling fluids and has a range of applications in the production of electricity, in electronics, and in chemistry.
ELEMENT BRIEF
---
1860 by Gustav Kirchhoff and Robert Bunsen, Germany.
DISCOVERY
---
Latin, 'caesius' meaning "sky blue" or 'heavenly blue'.
ETYMOLOGY
---
Caesium
ELEMENT
---
Cs
SYMBOL
---
55
ATOMIC NUMBER
---
7440-46-2
CAS NUMBER
---
PHYSICAL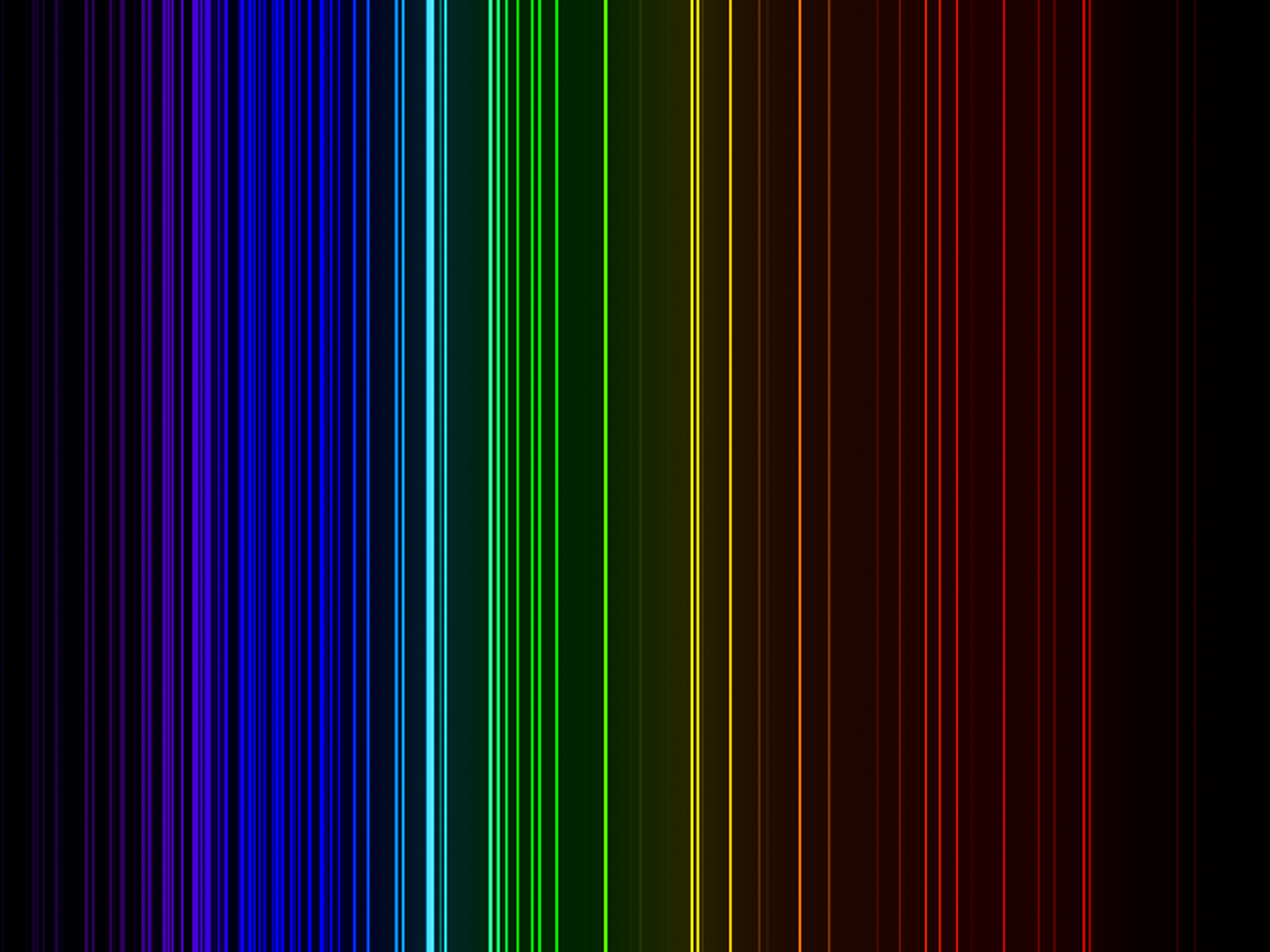 ELEMENTAL SPECTRUM
---
Silver
ELEMENTAL COLOUR
---
-
REFRACTIVE INDEX
---
-
POISSON RATIO
---
70.732 cm³
MOLAR VOLUME
---
140.00k Pa, 1.381'7 Atm
BRINELL HARDNESS
---
0.20
MOHS HARDNESS
---
-
VICKERS HARDNESS
---
1,651 m/s, Mach 4.813'4
SPEED OF SOUND
---
1.60G Pa, 15.790'8k Atm
BULK MODULUS
---
-
SHEAR MODULUS
---
1.70G Pa, 16.777'7k Atm
YOUNG MODULUS
---
ALLOTROPES
THERMODYNAMIC
301.59 K, 28.44 °C
MELTING POINT
---
944.15 K, 671.00 °C
BOILING POINT
---
-
AUTOMATIC IGNITION
---
-
FLASHPOINT
---
1,938.00 K, 1,664.85 °C
CRITICAL TEMPERATURE
---
9.40M Pa, 93 Atm
CRITICAL PRESSURE
---
36.000'000 W/(m K)
THERMAL CONDUCTIVITY
---
-
THERMAL EXPANSION
---
242.00 J/(kg K)
SPECIFIC HEAT
---
2.090 kJ/mol
HEAT FUSION
---
65.000 kJ/mol
HEAT VAPORISATION
---
-
HEAT COMBUSTION
---
-
CURIE POINT
---
-
NEEL POINT
---
-
ADIABATIC INDEX
---
Solid
PHASE
---
ELECTROMAGNETIC
Conductor
ELECTRICAL TYPE
---
5.00M S/m
CONDUCTIVITY
---
200.00n Ω.m
RESISTIVITY
---
-
SUPERCONDUCTING POINT
---
-
MAGNETIC TYPE
---
-0.000'000'002'8
MASS SUSCEPTIBILITY
---
-0.000'000'000'372'00
MOLAR SUSCEPTIBILITY
---
-0.000'005'260'00
VOLUME SUSCEPTIBILITY
---
STRUCTURE
Alkali Metal
CLASSIFICATION
---
132.905'451'9
ATOMIC WEIGHT
---
298 pm
ATOMIC RADIUS
---
232 pm
COVALENT RADIUS SINGLE BOND
---
209 pm
COVALENT RADIUS DOUBLE BOND
---
-
COVALENT RADIUS TRIPLE BOND
---
343 pm
VAN DER WAALS RADIUS
---
[Xe]6s¹
ELECTRON CONFIGURATION
---
Cubic, Face-centred
CRYSTAL STRUCTURE
---
1.879'00 g/cm³
DENSITY AS SOLID
---
1.843'00 g/cm³
DENSITY AS LIQUID
---
5.900'00 g/cm³
DENSITY AS GAS
---
lm_3m
SPACE GROUP NAME
---
229
SPACE GROUP NUMBER
---
π/2, π/2 π/2
LATTICE ANGLES
---
614.1, 614.1 614.1 pm
LATTICE CONSTANTS
---
REACTIVITY
1
VALENCE
---
0.79
ELECTRONEGATIVITY
---
45.51 kJ/mol
ELECTRON AFFINITY
---
IONISATION ENERGY
---
ELEMENTAL DISTRIBUTION
0.000'000'1 %
UNIVERSE
---
0.000'014 %
METEORITES
---
0.000'000'8 %
SUN
---
0.000'000'8 %
EARTH CRUST
---
0.000'000'05 %
OCEANS
---
0.000'002 %
HUMANS
---
ISOTOPES
Stable
HALF LIFE
---
Stable
LIFETIME
---
6s¹ = 6, 0, 0, +1/2
QUANTUM NUMBERS
---
3.900'00 b σs
NEUTRON CROSS SECTION
---
29.000'00 b σa
NEUTRON MASS ABSORPTION
---
STABLE ISOTOPES
---
UNSTABLE ISOTOPES
---
ISOTOPIC CHAIN
| Isotope | Stability | Symbol | Type | Protons | | Neutrons | | Spin | Parity | Mass | | Abundance | | Mass Measure | Mass Excess | | Binding Energy | | Dipole Moment | | Quadrupole Moment | | Halflife in Years | | Halflife in Seconds | | A01 Decay Probability | | A01 Decay Mode | A01 Decay Energy | | A01 Decay Daughter | A01 Decay Link | A02 Decay Probability | | A02 Decay Mode | A02 Decay Energy | | A02 Decay Daughter | A02 Decay Link | A03 Decay Probability | | A03 Decay Mode | A03 Decay Energy | | A03 Decay Daughter | A03 Decay Link | A04 Decay Probability | | A04 Decay Mode | A04 Decay Energy | | A04 Decay Daughter | A04 Decay Link | A05 Decay Probability | | A05 Decay Mode | A05 Decay Energy | | A05 Decay Daughter | A05 Decay Link | A06 Decay Probability | | A06 Decay Mode | A06 Decay Energy | | A06 Decay Daughter | A06 Decay Link | Y01 Decay Product Yield | | Y01 Decay Product Nuclide | Y02 Decay Product Yield | | Y02 Decay Product Nuclide | Y03 Decay Product Yield | | Y03 Decay Product Nuclide | Y04 Decay Product Yield | | Y04 Decay Product Nuclide | Y05 Decay Product Yield | | Y05 Decay Product Nuclide | Y06 Decay Product Yield | | Y06 Decay Product Nuclide | Y07 Decay Product Yield | | Y07 Decay Product Nuclide | Y08 Decay Product Yield | | Y08 Decay Product Nuclide | Y09 Decay Product Yield | | Y09 Decay Product Nuclide | Y10 Decay Product Yield | | Y10 Decay Product Nuclide | Y11 Decay Product Yield | | Y11 Decay Product Nuclide | Y12 Decay Product Yield | | Y12 Decay Product Nuclide |
| --- | --- | --- | --- | --- | --- | --- | --- | --- | --- | --- | --- | --- | --- | --- | --- | --- | --- | --- | --- | --- | --- | --- | --- | --- | --- | --- | --- | --- | --- | --- | --- | --- | --- | --- | --- | --- | --- | --- | --- | --- | --- | --- | --- | --- | --- | --- | --- | --- | --- | --- | --- | --- | --- | --- | --- | --- | --- | --- | --- | --- | --- | --- | --- | --- | --- | --- | --- | --- | --- | --- | --- | --- | --- | --- | --- | --- | --- | --- | --- | --- | --- | --- | --- | --- | --- | --- | --- | --- | --- | --- | --- | --- | --- | --- | --- | --- | --- | --- | --- | --- | --- | --- | --- | --- |
| Isotope_055_cs_112_u | Unstable | ¹¹²Cs | Fermion | 55 | p | 57 | n | 1 | 1 | 111.950'301'000'0 | u | ~ 0 | % | ~ 0 | -46.294'000'000'0 | MeV | 8.100'000'000'0 | MeV | - | | - | | 1.58E-11 | year | 500.000 | micro-seconds ( x⁻⁶ ) | 100.000'000 | % | p | 814.300 | keV | ¹¹¹Xe | ¹¹²Cs > [ 100 % , p , 814.3 keV ] > ¹¹¹Xe | | | | | | | | | | | | | | | | | | | | | | | | | | | | | | | | | | | | 90.000'000 | % | ¹¹¹Cd | 7.000'000 | % | ¹⁰³Rh | 3.079'200 | % | ¹⁰⁷Ag | ? | % | ¹¹⁰Cd | ? | % | ¹⁰²Ru | | | | | | | | | | | | | | | | | | | | | |
| Isotope_055_cs_113_u | Unstable | ¹¹³Cs | Boson | 55 | p | 58 | n | 5/2 | 1 | 112.944'493'274'0 | u | ~ 0 | % | ~ 0 | -51.704'182'000'0 | MeV | 8.148'088'000'0 | MeV | - | | - | | 5.29E-13 | year | 16.700 | micro-seconds ( x⁻⁶ ) | 100.000'000 | % | p | 973.530 | keV | ¹¹²Xe | ¹¹³Cs > [ 100 % , p , 973.53 keV ] > ¹¹²Xe | | | α | 3,484.350 | keV | ¹⁰⁹I | ¹¹³Cs > [ , α , 3,484.35 keV ] > ¹⁰⁹I | | | | | | | | | | | | | | | | | | | | | | | | | | | | | 0.880'000 | % | ¹¹¹Cd | 0.441'585 | % | ¹⁰⁴Pd | 0.021'600 | % | ¹⁰⁷Ag | ? | % | ¹⁰⁸Pd | ? | % | ¹¹²Cd | | | | | | | | | | | | | | | | | | | | | |
| Isotope_055_cs_114_u | Unstable | ¹¹⁴Cs | Fermion | 55 | p | 59 | n | 1 | 1 | 113.941'450'000'0 | u | ~ 0 | % | ~ 0 | -54.539'000'000'0 | MeV | 8.172'000'000'0 | MeV | - | | - | | 1.81E-8 | year | 570.000 | milli-seconds ( x⁻³ ) | 91.000'000 | % | β+ | 11,525.000 | keV | ¹¹⁴Xe | ¹¹⁴Cs > [ 91 % , β+ , 11,525.0 keV ] > ¹¹⁴Xe | | | β+p | ? | keV | ¹¹³I | ¹¹⁴Cs > [ , β+p , ? keV ] > ¹¹³I | 0.190'000 | % | β+α | ? | keV | ¹¹⁰Te | ¹¹⁴Cs > [ 0.19 % , β+α , ? keV ] > ¹¹⁰Te | 0.018'000 | % | α | 3,357.000 | keV | | | | | | | | | | | | | | | | | 91.000'000 | % | ¹¹⁴Sn | 8.700'000 | % | ¹¹³In | 0.190'000 | % | ¹¹⁰Cd | 0.001'980 | % | ¹⁰⁹Ag | ? | % | ¹⁰⁶Pd | | | | | | | | | | | | | | | | | | | | | |
| Isotope_055_cs_115_u | Unstable | ¹¹⁵Cs | Boson | 55 | p | 60 | n | 9/2 | 1 | 114.935'910'000'0 | u | ~ 0 | % | ~ 0 | -59.699'000'000'0 | MeV | 8.216'000'000'0 | MeV | - | | - | | 4.44E-8 | year | 1.400 | seconds ( x⁰ ) | 100.000'000 | % | β+ | 7,935.000 | keV | ¹¹⁵Xe | ¹¹⁵Cs > [ 100 % , β+ , 7,935.0 keV ] > ¹¹⁵Xe | | | β+p | ? | keV | ¹¹⁴I | ¹¹⁵Cs > [ , β+p , ? keV ] > ¹¹⁴I | | | | | | | | | | | | | | | | | | | | | | | | | | | | | 100.000'000 | % | ¹¹⁵Sn | 0.410'000 | % | ¹¹⁴Sn | 0.000'300 | % | ¹¹¹Cd | ? | % | ¹¹³In | | | | | | | | | | | | | | | | | | | | | | | | |
| Isotope_055_cs_116_u | Unstable | ¹¹⁶Cs | Fermion | 55 | p | 61 | n | 1 | 1 | 115.933'367'000'0 | u | ~ 0 | % | ~ 0 | -62.068'000'000'0 | MeV | 8.235'000'000'0 | MeV | - | | - | | 2.22E-8 | year | 700.000 | milli-seconds ( x⁻³ ) | 100.000'000 | % | β+ | 9,957.000 | keV | ¹¹⁶Xe | ¹¹⁶Cs > [ 100 % , β+ , 9,957.0 keV ] > ¹¹⁶Xe | | | β+p | ? | keV | ¹¹⁵I | ¹¹⁶Cs > [ , β+p , ? keV ] > ¹¹⁵I | 0.049'000 | % | β+α | ? | keV | ¹¹²Te | ¹¹⁶Cs > [ 0.049 % , β+α , ? keV ] > ¹¹²Te | | | | | | | | | | | | | | | | | | | | | | 100.000'000 | % | ¹¹⁶Sn | 0.280'000 | % | ¹¹⁵Sn | ? | % | ¹¹²Cd | | | | | | | | | | | | | | | | | | | | | | | | | | | |
| Isotope_055_cs_117_u | Unstable | ¹¹⁷Cs | Boson | 55 | p | 62 | n | 9/2 | 1 | 116.928'670'701'0 | u | ~ 0 | % | ~ 0 | -66.442'814'000'0 | MeV | 8.271'435'000'0 | MeV | - | | - | | 2.66E-7 | year | 8.400 | seconds ( x⁰ ) | 100.000'000 | % | β+ | 6,720.300 | keV | ¹¹⁷Xe | ¹¹⁷Cs > [ 100 % , β+ , 6,720.3 keV ] > ¹¹⁷Xe | | | | | | | | | | | | | | | | | | | | | | | | | | | | | | | | | | | | 100.000'000 | % | ¹¹⁷Sn | 0.002'900 | % | ¹¹⁶Sn | | | | | | | | | | | | | | | | | | | | | | | | | | | | | | |
| Isotope_055_cs_118_u | Unstable | ¹¹⁸Cs | Fermion | 55 | p | 63 | n | 2 | 0 | 117.926'559'494'0 | u | ~ 0 | % | ~ 0 | -68.409'391'000'0 | MeV | 8.286'405'000'0 | MeV | 3.876'000'000'0 | nm | 1.400'000'000'0 | b | 4.44E-7 | year | 14.000 | seconds ( x⁰ ) | 100.000'000 | % | β+ | 8,647.500 | keV | ¹¹⁸Xe | ¹¹⁸Cs > [ 100 % , β+ , 8,647.5 keV ] > ¹¹⁸Xe | | | β+p | ? | keV | ¹¹⁷I | ¹¹⁸Cs > [ , β+p , ? keV ] > ¹¹⁷I | 0.001'200 | % | β+α | ? | keV | ¹¹⁴Te | ¹¹⁸Cs > [ 0.0012 % , β+α , ? keV ] > ¹¹⁴Te | | | | | | | | | | | | | | | | | | | | | | 100.000'000 | % | ¹¹⁸Sn | 0.021'000 | % | ¹¹⁷Sn | 0.001'200 | % | ¹¹⁴Sn | | | | | | | | | | | | | | | | | | | | | | | | | | | |
| Isotope_055_cs_119_u | Unstable | ¹¹⁹Cs | Boson | 55 | p | 64 | n | 9/2 | 1 | 118.922'377'304'0 | u | ~ 0 | % | ~ 0 | -72.305'075'000'0 | MeV | 8.317'334'000'0 | MeV | 5.460'000'000'0 | nm | 2.800'000'000'0 | b | 1.36E-6 | year | 43.020 | seconds ( x⁰ ) | 100.000'000 | % | β+ | 5,497.200 | keV | ¹¹⁹Xe | ¹¹⁹Cs > [ 100 % , β+ , 5,497.2 keV ] > ¹¹⁹Xe | | | β+α | ? | keV | ¹¹⁵Te | ¹¹⁹Cs > [ , β+α , ? keV ] > ¹¹⁵Te | | | | | | | | | | | | | | | | | | | | | | | | | | | | | 79.000'000 | % | ¹¹⁹Sn | 0.000'002 | % | ¹¹⁵Sn | | | | | | | | | | | | | | | | | | | | | | | | | | | | | | |
| Isotope_055_cs_120_u | Unstable | ¹²⁰Cs | Fermion | 55 | p | 65 | n | 2 | -1 | 119.920'677'253'0 | u | ~ 0 | % | ~ 0 | -73.888'663'000'0 | MeV | 8.328'8.328'8.328'8.328 | MeV | 3.870'000'000'0 | nm | 1.450'000'000'0 | b | 1.94E-6 | year | 61.200 | seconds ( x⁰ ) | 100.000'000 | % | β+ | 7,261.600 | keV | ¹¹²Xe | ¹²⁰Cs > [ 100 % , β+ , 7,261.6 keV ] > ¹¹²Xe | | | β+α | ? | keV | ¹¹⁶Te | ¹²⁰Cs > [ , β+α , ? keV ] > ¹¹⁶Te | 0.000'007 | % | β+p | ? | keV | ¹¹⁹I | ¹²⁰Cs > [ 0.000007 % , β+p , ? keV ] > ¹¹⁹I | | | | | | | | | | | | | | | | | | | | | | 0.000'020 | % | ¹¹⁶Sn | 0.000'007 | % | ¹¹⁹Sn | ? | % | ¹²⁰Sn | | | | | | | | | | | | | | | | | | | | | | | | | | | |
| Isotope_055_cs_121_u | Unstable | ¹²¹Cs | Boson | 55 | p | 66 | n | 3/2 | 1 | 120.917'229'209'0 | u | ~ 0 | % | ~ 0 | -77.100'495'000'0 | MeV | 8.352'899'000'0 | MeV | 0.770'000'000'0 | nm | 0.838'000'000'0 | b | 4.91E-6 | year | 154.980 | seconds ( x⁰ ) | 100.000'000 | % | β+ | 4,350.100 | keV | ¹²¹Xe | ¹²¹Cs > [ 100 % , β+ , 4,350.1 keV ] > ¹²¹Xe | | | | | | | | | | | | | | | | | | | | | | | | | | | | | | | | | | | | 100.000'000 | % | ¹²¹Sb | | | | | | | | | | | | | | | | | | | | | | | | | | | | | | | | | |
| Isotope_055_cs_122_u | Unstable | ¹²²Cs | Fermion | 55 | p | 67 | n | 1 | 1 | 121.916'113'434'0 | u | ~ 0 | % | ~ 0 | -78.139'833'000'0 | MeV | 8.359'110'000'0 | MeV | 0.133'300'000'0 | nm | -0.190'000'000'0 | b | 4.03E-5 | year | 1.271 | kilo-seconds ( x³ ) | 100.000'000 | % | β+ | 6,193.000 | keV | ¹²²Xe | ¹²²Cs > [ 100 % , β+ , 6,193.0 keV ] > ¹²²Xe | | | β+α | ? | keV | ¹¹⁸Te | ¹²²Cs > [ , β+α , ? keV ] > ¹¹⁸Te | | | | | | | | | | | | | | | | | | | | | | | | | | | | | 100.000'000 | % | ¹²²Te | 0.000'000 | % | ¹¹⁸Sn | | | | | | | | | | | | | | | | | | | | | | | | | | | | | | |
| Isotope_055_cs_123_u | Unstable | ¹²³Cs | Boson | 55 | p | 68 | n | 1/2 | 1 | 122.912'996'036'0 | u | ~ 0 | % | ~ 0 | -81.043'671'000'0 | MeV | 8.380'379'000'0 | MeV | 1.377'000'000'0 | nm | - | | 1.12E-5 | year | 352.020 | seconds ( x⁰ ) | 100.000'000 | % | β+ | 3,182.700 | keV | ¹²³Xe | ¹²³Cs > [ 100 % , β+ , 3,182.7 keV ] > ¹²³Xe | | | | | | | | | | | | | | | | | | | | | | | | | | | | | | | | | | | | 100.000'000 | % | ¹²³Sb | | | | | | | | | | | | | | | | | | | | | | | | | | | | | | | | | |
| Isotope_055_cs_124_u | Unstable | ¹²⁴Cs | Fermion | 55 | p | 69 | n | 1 | 1 | 123.912'257'798'0 | u | ~ 0 | % | ~ 0 | -81.731'335'000'0 | MeV | 8.383'432'000'0 | MeV | 0.673'000'000'0 | nm | -0.740'000'000'0 | b | 9.79E-7 | year | 30.900 | seconds ( x⁰ ) | 100.000'000 | % | β+ | 4,906.570 | keV | ¹²⁴Xe | ¹²⁴Cs > [ 100 % , β+ , 4,906.57 keV ] > ¹²⁴Xe | | | | | | | | | | | | | | | | | | | | | | | | | | | | | | | | | | | | ? | % | ¹²⁴Te | | | | | | | | | | | | | | | | | | | | | | | | | | | | | | | | | |
| Isotope_055_cs_125_u | Unstable | ¹²⁵Cs | Boson | 55 | p | 70 | n | 1/2 | 1 | 124.909'728'270'0 | u | ~ 0 | % | ~ 0 | -84.087'575'000'0 | MeV | 8.399'785'000'0 | MeV | 1.409'000'000'0 | nm | - | | 8.56E-5 | year | 2.700 | kilo-seconds ( x³ ) | 100.000'000 | % | β+ | 2,082.290 | keV | ¹²⁵Xe | ¹²⁵Cs > [ 100 % , β+ , 2,082.29 keV ] > ¹²⁵Xe | | | | | | | | | | | | | | | | | | | | | | | | | | | | | | | | | | | | 100.000'000 | % | ¹²⁵Te | | | | | | | | | | | | | | | | | | | | | | | | | | | | | | | | | |
| Isotope_055_cs_126_u | Unstable | ¹²⁶Cs | Fermion | 55 | p | 71 | n | 1 | 1 | 125.909'451'977'0 | u | ~ 0 | % | ~ 0 | -84.344'940'000'0 | MeV | 8.399'221'000'0 | MeV | 0.777'000'000'0 | nm | -0.680'000'000'0 | b | 3.12E-6 | year | 98.400 | seconds ( x⁰ ) | 100.000'000 | % | β+ | 3,801.400 | keV | ¹²⁶Xe | ¹²⁶Cs > [ 100 % , β+ , 3,801.4 keV ] > ¹²⁶Xe | | | | | | | | | | | | | | | | | | | | | | | | | | | | | | | | | | | | ? | % | ¹²⁶Te | | | | | | | | | | | | | | | | | | | | | | | | | | | | | | | | | |
| Isotope_055_cs_127_u | Unstable | ¹²⁷Cs | Boson | 55 | p | 72 | n | 1/2 | 1 | 126.907'417'525'0 | u | ~ 0 | % | ~ 0 | -86.240'020'000'0 | MeV | 8.411'561'000'0 | MeV | 1.459'000'000'0 | nm | - | | 7.13E-4 | year | 22.500 | kilo-seconds ( x³ ) | 100.000'000 | % | β+ | 1,058.570 | keV | ¹²⁷Xe | ¹²⁷Cs > [ 100 % , β+ , 1,058.57 keV ] > ¹²⁷Xe | | | | | | | | | | | | | | | | | | | | | | | | | | | | | | | | | | | | 100.000'000 | % | ¹²⁷I | | | | | | | | | | | | | | | | | | | | | | | | | | | | | | | | | |
| Isotope_055_cs_128_u | Unstable | ¹²⁸Cs | Fermion | 55 | p | 73 | n | 1 | 1 | 127.907'748'866'0 | u | ~ 0 | % | ~ 0 | -85.931'378'000'0 | MeV | 8.406'491'000'0 | MeV | 0.974'000'000'0 | nm | -0.570'000'000'0 | b | 6.91E-6 | year | 217.980 | seconds ( x⁰ ) | 100.000'000 | % | β+ | 2,906.460 | keV | ¹²⁸Xe | ¹²⁸Cs > [ 100 % , β+ , 2,906.46 keV ] > ¹²⁸Xe | | | | | | | | | | | | | | | | | | | | | | | | | | | | | | | | | | | | 100.000'000 | % | ¹²⁸Xe | | | | | | | | | | | | | | | | | | | | | | | | | | | | | | | | | |
| Isotope_055_cs_129_u | Unstable | ¹²⁹Cs | Boson | 55 | p | 74 | n | 1/2 | 1 | 128.906'064'426'0 | u | ~ 0 | % | ~ 0 | -87.500'424'000'0 | MeV | 8.416'056'000'0 | MeV | 1.491'000'000'0 | nm | - | | 3.66E-3 | year | 115.396 | kilo-seconds ( x³ ) | 100.000'000 | % | β+ | 174.760 | keV | ¹²⁹Xe | ¹²⁹Cs > [ 100 % , β+ , 174.76 keV ] > ¹²⁹Xe | | | | | | | | | | | | | | | | | | | | | | | | | | | | | | | | | | | | 100.000'000 | % | ¹²⁹Xe | | | | | | | | | | | | | | | | | | | | | | | | | | | | | | | | | |
| Isotope_055_cs_130_u | Unstable | ¹³⁰Cs | Fermion | 55 | p | 75 | n | 1 | 1 | 129.906'708'552'0 | u | ~ 0 | % | ~ 0 | -86.900'424'000'0 | MeV | 8.409'8.409'8.409'8.409 | MeV | 1.460'000'000'0 | nm | 0.059'000'000'0 | b | 5.55E-5 | year | 1.753 | kilo-seconds ( x³ ) | 98.400'000 | % | β+ | 1,959.090 | keV | ¹³⁰Xe | ¹³⁰Cs > [ 98.4 % , β+ , 1,959.09 keV ] > ¹³⁰Xe | | | β- | 361.180 | keV | ¹³⁰Ba | ¹³⁰Cs > [ , β- , 361.18 keV ] > ¹³⁰Ba | | | | | | | | | | | | | | | | | | | | | | | | | | | | | 98.400'000 | % | ¹³⁰Xe | | | | | | | | | | | | | | | | | | | | | | | | | | | | | | | | | |
| Isotope_055_cs_131_u | Unstable | ¹³¹Cs | Boson | 55 | p | 76 | n | 5/2 | 1 | 130.905'463'926'0 | u | ~ 0 | % | ~ 0 | -88.059'787'000'0 | MeV | 8.415'063'000'0 | MeV | 3.543'000'000'0 | nm | -0.575'000'000'0 | b | 2.65E-2 | year | 837.104 | kilo-seconds ( x³ ) | 100.000'000 | % | ϵ | 355.420 | keV | ¹³¹Xe | ¹³¹Cs > [ 100 % , ϵ , 355.42 keV ] > ¹³¹Xe | | | | | | | | | | | | | | | | | | | | | | | | | | | | | | | | | | | | 100.000'000 | % | ¹³¹Xe | | | | | | | | | | | | | | | | | | | | | | | | | | | | | | | | | |
| Isotope_055_cs_132_u | Unstable | ¹³²Cs | Fermion | 55 | p | 77 | n | 2 | 1 | 131.906'434'260'0 | u | ~ 0 | % | ~ 0 | -87.155'926'000'0 | MeV | 8.405'612'000'0 | MeV | 2.222'000'000'0 | nm | 0.508'000'000'0 | b | 1.77E-2 | year | 559.803 | kilo-seconds ( x³ ) | 98.130'000 | % | β+ | 1,102.350 | keV | ¹³²Xe | ¹³²Cs > [ 98.13 % , β+ , 1,102.35 keV ] > ¹³²Xe | | | β- | 1,278.920 | keV | ¹³²Ba | ¹³²Cs > [ , β- , 1,278.92 keV ] > ¹³²Ba | | | | | | | | | | | | | | | | | | | | | | | | | | | | | 98.130'000 | % | ¹³²Xe | | | | | | | | | | | | | | | | | | | | | | | | | | | | | | | | | |
| Isotope_055_cs_133_s | Stable | ¹³³Cs | Boson | 55 | p | 78 | n | 7/2 | 1 | 132.905'451'932'0 | u | 100.000'000 | % | 132.905'451'932'0 | -88.070'958'000'0 | MeV | 8.409'978'000'0 | MeV | 2.582'025'000'0 | nm | -0.003'710'000'0 | b | - | | | | | | | | | | | | | | | | | | | | | | | | | | | | | | | | | | | | | | | | | | | | | | | | | | | | | | | | | | | | | | | | | | | | | | | | | | | | | | | | | |
| Isotope_055_cs_134_u | Unstable | ¹³⁴Cs | Fermion | 55 | p | 79 | n | 4 | 1 | 133.906'718'475'0 | u | ~ 0 | % | ~ 0 | -86.891'181'000'0 | MeV | 8.398'646'000'0 | MeV | 2.993'700'000'0 | nm | 0.389'000'000'0 | b | 2.07E+0 | years | 65.204 | mega-seconds ( x⁶ ) | 100.000'000 | % | β- | 2,058.687 | keV | ¹³⁴Ba | ¹³⁴Cs > [ 100 % , β- , 2,058.687 keV ] > ¹³⁴Ba | | | ϵ | 1,233.309 | keV | ¹³⁴Xe | ¹³⁴Cs > [ , ϵ , 1,233.309 keV ] > ¹³⁴Xe | | | | | | | | | | | | | | | | | | | | | | | | | | | | | 100.000'000 | % | ¹³⁴Ba | | | | | | | | | | | | | | | | | | | | | | | | | | | | | | | | | |
| Isotope_055_cs_135_u | Unstable | ¹³⁵Cs | Boson | 55 | p | 80 | n | 7/2 | 1 | 134.905'977'008'0 | u | ~ 0 | % | ~ 0 | -87.581'853'000'0 | MeV | 8.401'338'000'0 | MeV | 2.732'2.732'2.732'2.732 | nm | 0.050'000'000'0 | b | 2.31E+6 | years | 72.898 | tera-seconds ( x¹² ) | 100.000'000 | % | β- | 268.660 | keV | ¹³⁵Ba | ¹³⁵Cs > [ 100 % , β- , 268.66 keV ] > ¹³⁵Ba | | | | | | | | | | | | | | | | | | | | | | | | | | | | | | | | | | | | 100.000'000 | % | ¹³⁵Ba | | | | | | | | | | | | | | | | | | | | | | | | | | | | | | | | | |
| Isotope_055_cs_136_u | Unstable | ¹³⁶Cs | Fermion | 55 | p | 81 | n | 5 | 1 | 135.907'311'576'0 | u | ~ 0 | % | ~ 0 | -86.338'711'000'0 | MeV | 8.389'770'000'0 | MeV | 3.711'000'000'0 | nm | 0.225'000'000'0 | b | 1.32E+1 | years | 415.298 | mega-seconds ( x⁶ ) | 100.000'000 | % | β- | 2,548.220 | keV | ¹³⁶Ba | ¹³⁶Cs > [ 100 % , β- , 2,548.22 keV ] > ¹³⁶Ba | | | | | | | | | | | | | | | | | | | | | | | | | | | | | | | | | | | | 100.000'000 | % | ¹³⁶Ba | | | | | | | | | | | | | | | | | | | | | | | | | | | | | | | | | |
| Isotope_055_cs_137_u | Unstable | ¹³⁷Cs | Boson | 55 | p | 82 | n | 7/2 | 1 | 136.907'089'473'0 | u | ~ 0 | % | ~ 0 | -86.545'599'000'0 | MeV | 8.388'956'000'0 | MeV | 2.841'300'000'0 | nm | 0.051'000'000'0 | b | 3.02E+1 | years | 952.633 | mega-seconds ( x⁶ ) | 100.000'000 | % | β- | 1,175.628 | keV | ¹³⁷Ba | ¹³⁷Cs > [ 100 % , β- , 1,175.628 keV ] > ¹³⁷Ba | | | | | | | | | | | | | | | | | | | | | | | | | | | | | | | | | | | | 100.000'000 | % | ¹³⁷Ba | | | | | | | | | | | | | | | | | | | | | | | | | | | | | | | | | |
| Isotope_055_cs_138_u | Unstable | ¹³⁸Cs | Fermion | 55 | p | 83 | n | 3 | -1 | 137.911'016'704'0 | u | ~ 0 | % | ~ 0 | -82.887'407'000'0 | MeV | 8.360'146'000'0 | MeV | 0.700'000'000'0 | nm | 0.125'000'000'0 | b | 6.35E-5 | year | 2.005 | kilo-seconds ( x³ ) | 100.000'000 | % | β- | 53,740.220 | keV | ¹³⁸Ba | ¹³⁸Cs > [ 100 % , β- , 53,740.22 keV ] > ¹³⁸Ba | | | | | | | | | | | | | | | | | | | | | | | | | | | | | | | | | | | | 100.000'000 | % | ¹³⁸Ba | | | | | | | | | | | | | | | | | | | | | | | | | | | | | | | | | |
| Isotope_055_cs_139_u | Unstable | ¹³⁹Cs | Boson | 55 | p | 84 | n | 7/2 | 1 | 138.913'363'999'0 | u | ~ 0 | % | ~ 0 | -80.700'915'000'0 | MeV | 8.342'338'000'0 | MeV | 2.696'000'000'0 | nm | -0.075'000'000'0 | b | 1.76E-5 | year | 556.020 | seconds ( x⁰ ) | 100.000'000 | % | β- | 4,212.830 | keV | ¹³⁹Ba | ¹³⁹Cs > [ 100 % , β- , 4,212.83 keV ] > ¹³⁹Ba | | | | | | | | | | | | | | | | | | | | | | | | | | | | | | | | | | | | 100.000'000 | % | ¹³⁹La | | | | | | | | | | | | | | | | | | | | | | | | | | | | | | | | | |
| Isotope_055_cs_140_u | Unstable | ¹⁴⁰Cs | Fermion | 55 | p | 85 | n | 1 | -1 | 139.917'282'354'0 | u | ~ 0 | % | ~ 0 | -77.050'992'000'0 | MeV | 8.314'331'000'0 | MeV | 0.133'895'300'0 | nm | -0.112'000'000'0 | b | 2.02E-6 | year | 63.720 | seconds ( x⁰ ) | 100.000'000 | % | β- | 6,220.380 | keV | ¹⁴⁰Ba | ¹⁴⁰Cs > [ 100 % , β- , 6,220.38 keV ] > ¹⁴⁰Ba | | | | | | | | | | | | | | | | | | | | | | | | | | | | | | | | | | | | 100.000'000 | % | ¹⁴⁰Ce | | | | | | | | | | | | | | | | | | | | | | | | | | | | | | | | | |
| Isotope_055_cs_141_u | Unstable | ¹⁴¹Cs | Boson | 55 | p | 86 | n | 7/2 | 1 | 140.920'045'752'0 | u | ~ 0 | % | ~ 0 | -74.476'902'000'0 | MeV | 8.294'351'000'0 | MeV | 2.438'000'000'0 | nm | -0.360'000'000'0 | b | 7.87E-7 | year | 24.840 | seconds ( x⁰ ) | 100.000'000 | % | β- | 5,248.700 | keV | ¹⁴¹Ba | ¹⁴¹Cs > [ 100 % , β- , 5,248.7 keV ] > ¹⁴¹Ba | | | β-n | 723.200 | keV | ¹⁴⁰Ba | ¹⁴¹Cs > [ , β-n , 723.2 keV ] > ¹⁴⁰Ba | | | | | | | | | | | | | | | | | | | | | | | | | | | | | 100.000'000 | % | ¹⁴¹Pr | 0.035'000 | % | ¹⁴⁰Ce | | | | | | | | | | | | | | | | | | | | | | | | | | | | | | |
| Isotope_055_cs_142_u | Unstable | ¹⁴²Cs | Fermion | 55 | p | 87 | n | 0 | -1 | 141.924'298'927'0 | u | ~ 0 | % | ~ 0 | -70.515'096'000'0 | MeV | 8.264'881'000'0 | MeV | - | | - | | 5.35E-8 | year | 1.689 | seconds ( x⁰ ) | 100.000'000 | % | β- | 7,308.000 | keV | ¹⁴²Ba | ¹⁴²Cs > [ 100 % , β- , 7,308.0 keV ] > ¹⁴²Ba | | | β-n | 1,139.200 | keV | ¹⁴¹Ba | ¹⁴²Cs > [ , β-n , 1,139.2 keV ] > ¹⁴¹Ba | | | | | | | | | | | | | | | | | | | | | | | | | | | | | 0.090'000 | % | ¹⁴¹Pr | ? | % | ¹⁴²Nd | ? | % | ¹³⁸Ba | | | | | | | | | | | | | | | | | | | | | | | | | | | |
| Isotope_055_cs_143_u | Unstable | ¹⁴³Cs | Boson | 55 | p | 88 | n | 3/2 | 1 | 142.927'351'750'0 | u | ~ 0 | % | ~ 0 | -67.671'410'000'0 | MeV | 8.244'8.244'8.244'8.244 | MeV | 0.870'000'000'0 | nm | 0.470'000'000'0 | b | 5.68E-8 | year | 1.791 | seconds ( x⁰ ) | 98.000'000 | % | β- | 6,264.300 | keV | ¹⁴³Ba | ¹⁴³Cs > [ 98 % , β- , 6,264.3 keV ] > ¹⁴³Ba | | | β-n | 2,080.000 | keV | ¹⁴²Ba | ¹⁴³Cs > [ , β-n , 2,080.0 keV ] > ¹⁴²Ba | | | | | | | | | | | | | | | | | | | | | | | | | | | | | 98.000'000 | % | ¹⁴³Nd | ? | % | ¹⁴²Nd | ? | % | ¹³⁸Ba | | | | | | | | | | | | | | | | | | | | | | | | | | | |
| Isotope_055_cs_144_u | Unstable | ¹⁴⁴Cs | Fermion | 55 | p | 89 | n | 1 | -1 | 143.932'076'914'0 | u | ~ 0 | % | ~ 0 | -63.269'947'000'0 | MeV | 8.211'879'000'0 | MeV | -0.546'000'000'0 | nm | 0.300'000'000'0 | b | 3.15E-8 | year | 994.000 | milli-seconds ( x⁻³ ) | 97.000'000 | % | β- | 8,499.000 | keV | ¹⁴⁴Ba | ¹⁴⁴Cs > [ 97 % , β- , 8,499.0 keV ] > ¹⁴⁴Ba | | | β-n | 2,594.500 | keV | ¹⁴³Ba | ¹⁴⁴Cs > [ , β-n , 2,594.5 keV ] > ¹⁴³Ba | | | | | | | | | | | | | | | | | | | | | | | | | | | | | 97.000'000 | % | ¹⁴⁰Ce | 3.200'000 | % | ¹⁴³Nd | | | | | | | | | | | | | | | | | | | | | | | | | | | | | | |
| Isotope_055_cs_145_u | Unstable | ¹⁴⁵Cs | Boson | 55 | p | 90 | n | 3/2 | 1 | 144.935'526'170'0 | u | ~ 0 | % | ~ 0 | -60.056'986'000'0 | MeV | 8.188'751'000'0 | MeV | 0.784'0.784'0.784'0.784 | nm | 0.620'000'000'0 | b | 1.84E-8 | year | 582.000 | milli-seconds ( x⁻³ ) | 86.000'000 | % | β- | 7,358.000 | keV | ¹⁴⁵Ba | ¹⁴⁵Cs > [ 86 % , β- , 7,358.0 keV ] > ¹⁴⁵Ba | | | β-n | 3,640.600 | keV | ¹⁴⁴Ba | ¹⁴⁵Cs > [ , β-n , 3,640.6 keV ] > ¹⁴⁴Ba | | | | | | | | | | | | | | | | | | | | | | | | | | | | | 86.000'000 | % | ¹⁴³Nd | 14.300'000 | % | ¹⁴⁰Ce | | | | | | | | | | | | | | | | | | | | | | | | | | | | | | |
| Isotope_055_cs_146_u | Unstable | ¹⁴⁶Cs | Fermion | 55 | p | 91 | n | 1 | -1 | 145.940'289'423'0 | u | ~ 0 | % | ~ 0 | -55.620'044'000'0 | MeV | 8.157'557'000'0 | MeV | -0.515'000'000'0 | nm | 0.220'000'000'0 | b | 1.02E-8 | year | 323.000 | milli-seconds ( x⁻³ ) | 86.000'000 | % | β- | 9,380.000 | keV | ¹⁴⁶Ba | ¹⁴⁶Cs > [ 86 % , β- , 9,380.0 keV ] > ¹⁴⁶Ba | | | β-n | 3,732.600 | keV | ¹⁴⁵Ba | ¹⁴⁶Cs > [ , β-n , 3,732.6 keV ] > ¹⁴⁵Ba | | | | | | | | | | | | | | | | | | | | | | | | | | | | | 14.200'000 | % | ¹⁴⁵Nd | ? | % | ¹⁴²Nd | ? | % | ¹³⁸Ba | | | | | | | | | | | | | | | | | | | | | | | | | | | |
| Isotope_055_cs_147_u | Unstable | ¹⁴⁷Cs | Boson | 55 | p | 92 | n | 3/2 | 1 | 146.944'155'008'0 | u | ~ 0 | % | ~ 0 | -52.019'275'000'0 | MeV | 8.132'475'000'0 | MeV | - | | - | | 7.13E-9 | year | 225.000 | milli-seconds ( x⁻³ ) | 71.000'000 | % | β- | 8,579.000 | keV | ¹⁴⁷Ba | ¹⁴⁷Cs > [ 71 % , β- , 8,579.0 keV ] > ¹⁴⁷Ba | | | β-n | 4,909.500 | keV | ¹⁴⁶Ba | ¹⁴⁷Cs > [ , β-n , 4,909.5 keV ] > ¹⁴⁶Ba | | | | | | | | | | | | | | | | | | | | | | | | | | | | | 71.000'000 | % | ¹⁴³Nd | ? | % | ¹⁴²Nd | ? | % | ¹³⁸Ba | | | | | | | | | | | | | | | | | | | | | | | | | | | |
| Isotope_055_cs_148_u | Unstable | ¹⁴⁸Cs | Fermion | 55 | p | 93 | n | ? | 0 | 147.949'218'153'0 | u | ~ 0 | % | ~ 0 | -47.302'986'000'0 | MeV | 8.100'195'000'0 | MeV | - | | - | | 4.53E-9 | year | 143.000 | milli-seconds ( x⁻³ ) | 75.000'000 | % | β- | 10,710.000 | keV | ¹⁴⁸Ba | ¹⁴⁸Cs > [ 75 % , β- , 10,710.0 keV ] > ¹⁴⁸Ba | | | β-n | 5,224.000 | keV | ¹⁴⁷Ba | ¹⁴⁸Cs > [ , β-n , 5,224.0 keV ] > ¹⁴⁷Ba | | | | | | | | | | | | | | | | | | | | | | | | | | | | | 25.512'500 | % | ¹⁴³Nd | ? | % | ¹⁴²Nd | ? | % | ¹⁴⁰Ce | ? | % | ¹³⁸Ba | | | | | | | | | | | | | | | | | | | | | | | | |
| Isotope_055_cs_149_u | Unstable | ¹⁴⁹Cs | Boson | 55 | p | 94 | n | 3/2 | 1 | 148.952'930'000'0 | u | ~ 0 | % | ~ 0 | -43.845'000'000'0 | MeV | 8.077'000'000'0 | MeV | - | | - | | 4.75E-9 | year | 150.000 | milli-seconds ( x⁻³ ) | ? | % | β- | 9,641.000 | keV | ¹⁴⁹Ba | ¹⁴⁹Cs > [ ? % , β- , 9,641.0 keV ] > ¹⁴⁹Ba | | | β-n | 6,097.000 | keV | ¹⁴⁸Ba | ¹⁴⁹Cs > [ , β-n , 6,097.0 keV ] > ¹⁴⁸Ba | | | | | | | | | | | | | | | | | | | | | | | | | | | | | ? | % | ¹⁴³Nd | ? | % | ¹⁴³Nd | ? | % | ¹⁴⁰Ce | ? | % | ¹⁴⁵Nd | ? | % | ¹³⁸Ba | | | | | | | | | | | | | | | | | | | | | |
| Isotope_055_cs_150_u | Unstable | ¹⁵⁰Cs | Fermion | 55 | p | 95 | n | ? | 0 | 149.958'170'000'0 | u | ~ 0 | % | ~ 0 | -38.964'000'000'0 | MeV | 8.044'000'000'0 | MeV | - | | - | | 3.17E-9 | year | 100.000 | milli-seconds ( x⁻³ ) | ? | % | β- | 11,634.000 | keV | ¹⁵⁰Ba | ¹⁵⁰Cs > [ ? % , β- , 11,634.0 keV ] > ¹⁵⁰Ba | | | β-n | 6,451.000 | keV | ¹⁴⁹Ba | ¹⁵⁰Cs > [ , β-n , 6,451.0 keV ] > ¹⁴⁹Ba | | | | | | | | | | | | | | | | | | | | | | | | | | | | | ? | % | ¹⁵⁰Sm | ? | % | ¹⁴³Nd | ? | % | ¹⁴⁰Ce | ? | % | ¹⁴⁵Nd | | | | | | | | | | | | | | | | | | | | | | | | |
| Isotope_055_cs_151_u | Unstable | ¹⁵¹Cs | Boson | 55 | p | 96 | n | 3/2 | 1 | 150.962'190'000'0 | u | ~ 0 | % | ~ 0 | -35.220'000'000'0 | MeV | 8.020'000'000'0 | MeV | - | | - | | 1.90E-9 | year | 60.000 | milli-seconds ( x⁻³ ) | ? | % | β- | 10,600.000 | keV | ¹⁵¹Ba | ¹⁵¹Cs > [ ? % , β- , 10,600.0 keV ] > ¹⁵¹Ba | | | β-n | 7,308.000 | keV | ¹⁵⁰Ba | ¹⁵¹Cs > [ , β-n , 7,308.0 keV ] > ¹⁵⁰Ba | | | | | | | | | | | | | | | | | | | | | | | | | | | | | ? | % | ¹⁵⁰Sm | ? | % | ¹⁵¹Eu | ? | % | ¹⁴⁰Ce | ? | % | ¹⁴⁵Nd | | | | | | | | | | | | | | | | | | | | | | | | |
---