HYDROGEN TO OGANESSON
ATOMIC ARCHITECTURE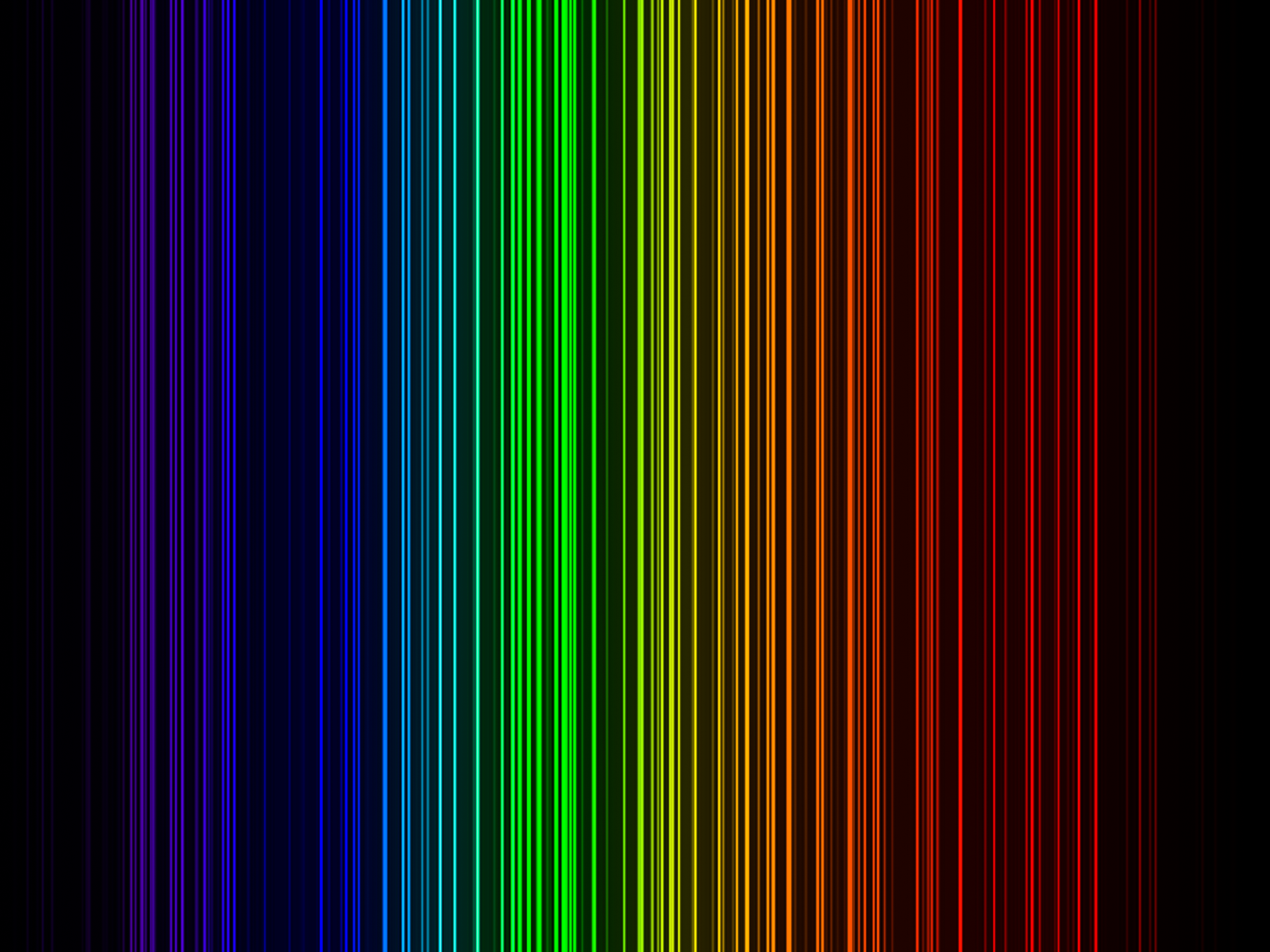 Spectrograph

Elemental Tile

Xenon
···
OVERVIEW
Xenon
Xe (54)
ˈziːnɒn
PHONETICS
---
IDENTIFICATION
Xenon is a colourless, dense, odourless noble gas, that occurs in the Earth's atmosphere in trace amounts and naturally occurring xenon consists of eight stable isotopes.
ELEMENT BRIEF
---
1898 by Sir William Ramsay and Morris W. Travers, England.
DISCOVERY
---
Ancient Greek, ξένον (xénon), neuter of ξένος (xénos, 'foreign, strange').
ETYMOLOGY
---
Xenon
ELEMENT
---
Xe
SYMBOL
---
54
ATOMIC NUMBER
---
7440-63-3
CAS NUMBER
---
PHYSICAL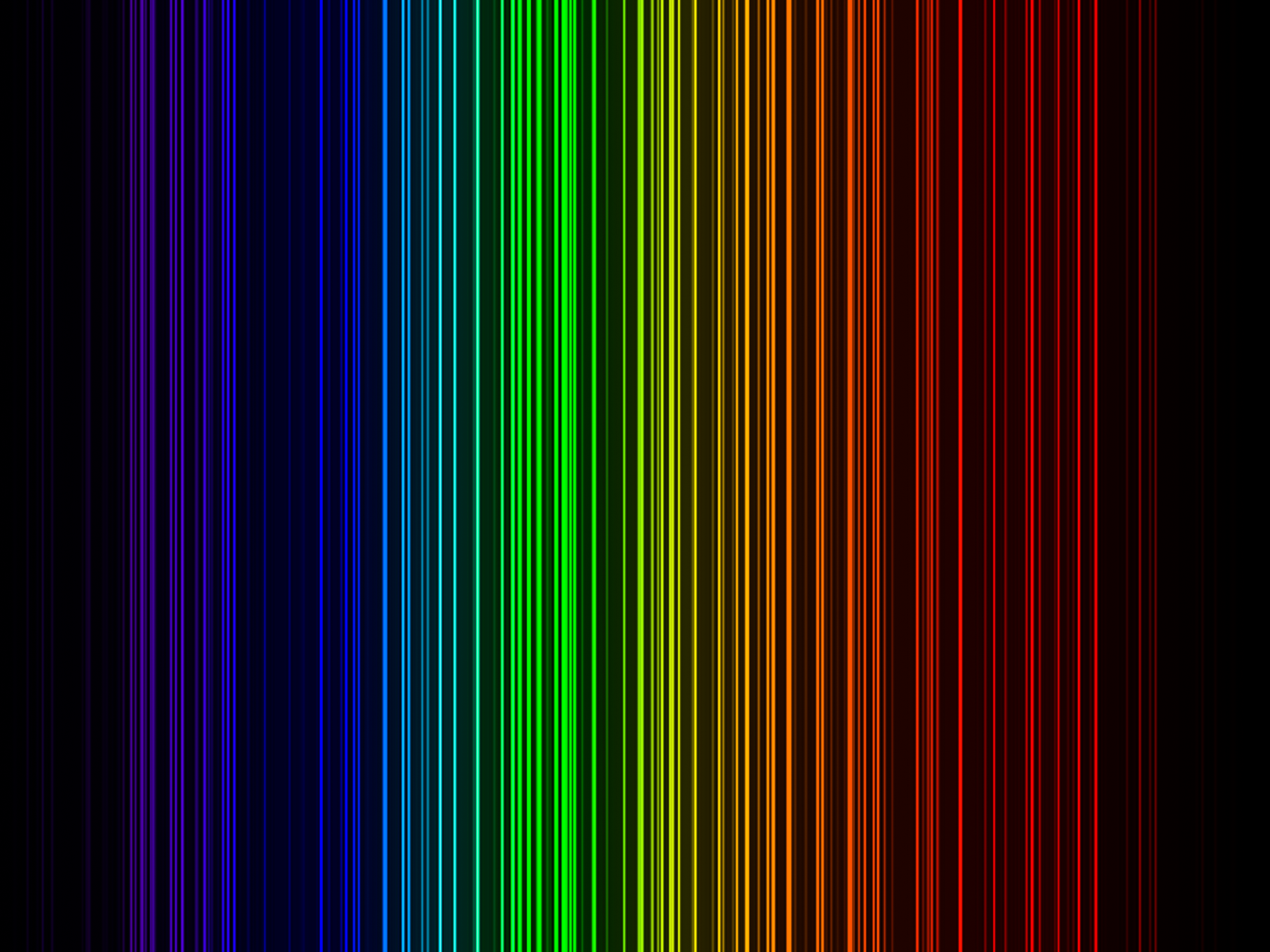 ELEMENTAL SPECTRUM
---
Colourless
ELEMENTAL COLOUR
---
1.000'702
REFRACTIVE INDEX
---
-
POISSON RATIO
---
22.253 cm³
MOLAR VOLUME
---
-
BRINELL HARDNESS
---
2.25
MOHS HARDNESS
---
1,090 m/s, Mach 3.177'8
VICKERS HARDNESS
---
-
SPEED OF SOUND
---
-
BULK MODULUS
---
-
SHEAR MODULUS
---
-
YOUNG MODULUS
---
ALLOTROPES
NONE
THERMODYNAMIC
161.35 K, -111.80 °C
MELTING POINT
---
165.15 K, -108.00 °C
BOILING POINT
---
-
AUTOMATIC IGNITION
---
-
FLASHPOINT
---
289.77 K, 16.62 °C
CRITICAL TEMPERATURE
---
5.84M Pa, 58 Atm
CRITICAL PRESSURE
---
0.005'650 W/(m K)
THERMAL CONDUCTIVITY
---
158.32 J/(kg K)
THERMAL EXPANSION
---
2.300 kJ/mol
SPECIFIC HEAT
---
7.760 kJ/mol
HEAT FUSION
---
12.640 kJ/mol
HEAT VAPORISATION
---
-
HEAT COMBUSTION
---
-
CURIE POINT
---
-
NEEL POINT
---
-
ADIABATIC INDEX
---
Gas
PHASE
---
ELECTROMAGNETIC
-
ELECTRICAL TYPE
---
-
CONDUCTIVITY
---
-
RESISTIVITY
---
-
SUPERCONDUCTING POINT
---
Diamagnetic
MAGNETIC TYPE
---
-0.000'000'004'3
MASS SUSCEPTIBILITY
---
-0.000'000'000'565'00
MOLAR SUSCEPTIBILITY
---
-0.000'000'025'40
VOLUME SUSCEPTIBILITY
---
STRUCTURE
Noble Gas
CLASSIFICATION
---
131.292'480'6
ATOMIC WEIGHT
---
108 pm
ATOMIC RADIUS
---
131 pm
COVALENT RADIUS SINGLE BOND
---
135 pm
COVALENT RADIUS DOUBLE BOND
---
122 pm
COVALENT RADIUS TRIPLE BOND
---
216 pm
VAN DER WAALS RADIUS
---
[Kr]5s²4d¹⁰5p⁶
ELECTRON CONFIGURATION
---
Cubic, Face-centred
CRYSTAL STRUCTURE
---
-
DENSITY AS SOLID
---
-
DENSITY AS LIQUID
---
5.900'00 g/cm³
DENSITY AS GAS
---
Fm_3m
SPACE GROUP NAME
---
225
SPACE GROUP NUMBER
---
π/2, π/2 π/2
LATTICE ANGLES
---
620.23, 620.23 620.23 pm
LATTICE CONSTANTS
---
REACTIVITY
6
VALENCE
---
2.6
ELECTRONEGATIVITY
---
-77.19 kJ/mol
ELECTRON AFFINITY
---
IONISATION ENERGY
---
ELEMENTAL DISTRIBUTION
0.000'001 %
UNIVERSE
---
-
METEORITES
---
-
SUN
---
0.000'000'002 %
EARTH CRUST
---
0.000'000'000'5 %
OCEANS
---
-
HUMANS
---
ISOTOPES
Stable
HALF LIFE
---
Stable
LIFETIME
---
5p⁶ = 5, 1, +1, -1/2
QUANTUM NUMBERS
---
-s
NEUTRON CROSS SECTION
---
23.900'00 b σa
NEUTRON MASS ABSORPTION
---
STABLE ISOTOPES
---
UNSTABLE ISOTOPES
---
ISOTOPIC CHAIN
| Isotope | Stability | Symbol | Type | Protons | | Neutrons | | Spin | Parity | Mass | | Abundance | | Mass Measure | Mass Excess | | Binding Energy | | Dipole Moment | | Quadrupole Moment | | Halflife in Years | | Halflife in Seconds | | A01 Decay Probability | | A01 Decay Mode | A01 Decay Energy | | A01 Decay Daughter | A01 Decay Link | A02 Decay Probability | | A02 Decay Mode | A02 Decay Energy | | A02 Decay Daughter | A02 Decay Link | A03 Decay Probability | | A03 Decay Mode | A03 Decay Energy | | A03 Decay Daughter | A03 Decay Link | A04 Decay Probability | | A04 Decay Mode | A04 Decay Energy | | A04 Decay Daughter | A04 Decay Link | A05 Decay Probability | | A05 Decay Mode | A05 Decay Energy | | A05 Decay Daughter | A05 Decay Link | A06 Decay Probability | | A06 Decay Mode | A06 Decay Energy | | A06 Decay Daughter | A06 Decay Link | Y01 Decay Product Yield | | Y01 Decay Product Nuclide | Y02 Decay Product Yield | | Y02 Decay Product Nuclide | Y03 Decay Product Yield | | Y03 Decay Product Nuclide | Y04 Decay Product Yield | | Y04 Decay Product Nuclide | Y05 Decay Product Yield | | Y05 Decay Product Nuclide | Y06 Decay Product Yield | | Y06 Decay Product Nuclide | Y07 Decay Product Yield | | Y07 Decay Product Nuclide | Y08 Decay Product Yield | | Y08 Decay Product Nuclide | Y09 Decay Product Yield | | Y09 Decay Product Nuclide | Y10 Decay Product Yield | | Y10 Decay Product Nuclide | Y11 Decay Product Yield | | Y11 Decay Product Nuclide | Y12 Decay Product Yield | | Y12 Decay Product Nuclide |
| --- | --- | --- | --- | --- | --- | --- | --- | --- | --- | --- | --- | --- | --- | --- | --- | --- | --- | --- | --- | --- | --- | --- | --- | --- | --- | --- | --- | --- | --- | --- | --- | --- | --- | --- | --- | --- | --- | --- | --- | --- | --- | --- | --- | --- | --- | --- | --- | --- | --- | --- | --- | --- | --- | --- | --- | --- | --- | --- | --- | --- | --- | --- | --- | --- | --- | --- | --- | --- | --- | --- | --- | --- | --- | --- | --- | --- | --- | --- | --- | --- | --- | --- | --- | --- | --- | --- | --- | --- | --- | --- | --- | --- | --- | --- | --- | --- | --- | --- | --- | --- | --- | --- | --- | --- |
| Isotope_054_xe_110_u | Unstable | ¹¹⁰Xe | Boson | 54 | p | 56 | n | 0 | 1 | 109.944'278'068'0 | u | ~ 0 | % | ~ 0 | -51.904'646'000'0 | MeV | 8.159'116'000'0 | MeV | - | | - | | 9.82E-9 | year | 310.000 | milli-seconds ( x⁻³ ) | 64.000'000 | % | α | 3,884.900 | keV | ¹⁰⁶Te | ¹¹⁰Xe > [ 64 % , α , 3,884.9 keV ] > ¹⁰⁶Te | | | β+ | 7,395.000 | keV | ¹¹⁰I | ¹¹⁰Xe > [ , β+ , 7,395.0 keV ] > ¹¹⁰I | | | | | | | | | | | | | | | | | | | | | | | | | | | | | 0.005'952 | % | ¹⁰¹Ru | ? | % | ¹⁰⁹Ag | ? | % | ¹⁰²Ru | ? | % | ¹⁰⁶Pd | | | | | | | | | | | | | | | | | | | | | | | | |
| Isotope_054_xe_111_u | Unstable | ¹¹¹Xe | Fermion | 54 | p | 57 | n | 5/2 | 1 | 110.941'602'000'0 | u | ~ 0 | % | ~ 0 | -54.397'000'000'0 | MeV | 8.181'000'000'0 | MeV | - | | - | | 2.34E-8 | year | 740.000 | milli-seconds ( x⁻³ ) | 90.000'000 | % | β+ | 9,528.000 | keV | ¹¹¹I | ¹¹¹Xe > [ 90 % , β+ , 9,528.0 keV ] > ¹¹¹I | | | α | 3,718.900 | keV | ¹⁰⁷Te | ¹¹¹Xe > [ , α , 3,718.9 keV ] > ¹⁰⁷Te | | | | | | | | | | | | | | | | | | | | | | | | | | | | | 90.000'000 | % | ¹¹¹Cd | 7.000'000 | % | ¹⁰³Rh | 3.079'200 | % | ¹⁰⁷Ag | ? | % | ¹¹⁰Cd | ? | % | ¹⁰²Ru | | | | | | | | | | | | | | | | | | | | | |
| Isotope_054_xe_112_u | Unstable | ¹¹²Xe | Boson | 54 | p | 58 | n | 0 | 1 | 111.935'623'112'0 | u | ~ 0 | % | ~ 0 | -59.966'685'000'0 | MeV | 8.229'531'000'0 | MeV | - | | - | | 8.56E-8 | year | 2.700 | seconds ( x⁰ ) | 100.000'000 | % | β+ | 6,107.000 | keV | ¹¹²I | ¹¹²Xe > [ 100 % , β+ , 6,107.0 keV ] > ¹¹²I | | | α | 3,330.330 | keV | ¹⁰⁸Te | ¹¹²Xe > [ , α , 3,330.33 keV ] > ¹⁰⁸Te | | | | | | | | | | | | | | | | | | | | | | | | | | | | | 0.880'000 | % | ¹¹¹Cd | 0.441'585 | % | ¹⁰⁴Cd | 0.021'600 | % | ¹⁰⁷Ag | ? | % | ¹⁰⁸Cd | ? | % | ¹¹²Cd | | | | | | | | | | | | | | | | | | | | | |
| Isotope_054_xe_113_u | Unstable | ¹¹³Xe | Fermion | 54 | p | 59 | n | 5/2 | 1 | 112.933'341'174'0 | u | ~ 0 | % | ~ 0 | -62.092'297'000'0 | MeV | 8.246'942'000'0 | MeV | - | | - | | 8.68E-8 | year | 2.740 | seconds ( x⁰ ) | 93.000'000 | % | β+ | 8,013.800 | keV | ¹¹³I | ¹¹³Xe > [ 93 % , β+ , 8,013.8 keV ] > ¹¹³I | | | β+p | ? | keV | ¹¹²Te | ¹¹³Xe > [ , β+p , ? keV ] > ¹¹²Te | 0.011'000 | % | α | 3,094.800 | keV | ¹⁰⁹Te | ¹¹³Xe > [ 0.011 % , α , 3,094.8 keV ] > ¹⁰⁹Te | 0.007'000 | % | β+α | ? | keV | | | | | | | | | | | | | | | | | 93.000'000 | % | ¹¹³I | 0.007'000 | % | ¹⁰⁹Ag | 0.000'430 | % | ¹⁰⁵Pd | ? | % | ¹⁰⁴Pd | ? | % | ¹⁰⁸Pd | ? | % | ¹¹²Cd | | | | | | | | | | | | | | | | | | |
| Isotope_054_xe_114_u | Unstable | ¹¹⁴Xe | Boson | 54 | p | 60 | n | 0 | 1 | 113.927'980'306'0 | u | ~ 0 | % | ~ 0 | -67.085'913'000'0 | MeV | 8.289'205'000'0 | MeV | - | | - | | 3.17E-7 | year | 10.000 | seconds ( x⁰ ) | 100.000'000 | % | β+ | 4,688.000 | keV | ¹¹⁴I | ¹¹⁴Xe > [ 100 % , β+ , 4,688.0 keV ] > ¹¹⁴I | | | | | | | | | | | | | | | | | | | | | | | | | | | | | | | | | | | | 100.000'000 | % | ¹¹⁴Sn | ? | % | ¹¹³In | | | | | | | | | | | | | | | | | | | | | | | | | | | | | | |
| Isotope_054_xe_115_u | Unstable | ¹¹⁵Xe | Fermion | 54 | p | 61 | n | 5/2 | 1 | 114.926'293'920'0 | u | ~ 0 | % | ~ 0 | -68.656'771'000'0 | MeV | -68.656'771'000'0 | MeV | - | | - | | 5.70E-7 | year | 18.000 | seconds ( x⁰ ) | 100.000'000 | % | β+ | 6,658.800 | keV | ¹¹⁵I | ¹¹⁵Xe > [ 100 % , β+ , 6,658.8 keV ] > ¹¹⁵I | | | β+p | ? | keV | ¹¹⁴Te | ¹¹⁵Xe > [ , β+p , ? keV ] > ¹¹⁴Te | 0.000'300 | % | β+α | ? | keV | ¹¹¹Sb | ¹¹⁵Xe > [ 0.0003 % , β+α , ? keV ] > ¹¹¹Sb | | | | | | | | | | | | | | | | | | | | | | 100.000'000 | % | ¹¹⁵Sn | 0.340'000 | % | ¹¹⁴Sn | 0.000'300 | % | ¹¹¹Cd | | | | | | | | | | | | | | | | | | | | | | | | | | | |
| Isotope_054_xe_116_u | Unstable | ¹¹⁶Xe | Boson | 54 | p | 62 | n | 0 | 1 | 115.921'581'087'0 | u | ~ 0 | % | ~ 0 | -73.046'747'000'0 | MeV | 8.336'835'000'0 | MeV | - | | - | | 1.87E-6 | year | 58.980 | seconds ( x⁰ ) | 100.000'000 | % | β+ | 3,423.300 | keV | ¹¹⁶I | ¹¹⁶Xe > [ 100 % , β+ , 3,423.3 keV ] > ¹¹⁶I | | | | | | | | | | | | | | | | | | | | | | | | | | | | | | | | | | | | 100.000'000 | % | ¹¹⁶Sn | | | | | | | | | | | | | | | | | | | | | | | | | | | | | | | | | |
| Isotope_054_xe_117_u | Unstable | ¹¹⁷Xe | Fermion | 54 | p | 63 | n | 5/2 | 1 | 116.920'358'735'0 | u | ~ 0 | % | ~ 0 | -74.185'361'000'0 | MeV | 8.344'297'000'0 | MeV | -0.593'800'000'0 | nm | - | | 1.94E-6 | year | 61.200 | seconds ( x⁰ ) | 100.000'000 | % | β+ | 5,226.900 | keV | ¹¹⁷I | ¹¹⁷Xe > [ 100 % , β+ , 5,226.9 keV ] > ¹¹⁷I | | | β+p | ? | keV | ¹¹⁶Te | ¹¹⁷Xe > [ , β+p , ? keV ] > ¹¹⁶Te | | | | | | | | | | | | | | | | | | | | | | | | | | | | | 100.000'000 | % | ¹¹⁷Sn | 0.002'900 | % | ¹¹⁶Sn | | | | | | | | | | | | | | | | | | | | | | | | | | | | | | |
| Isotope_054_xe_118_u | Unstable | ¹¹⁸Xe | Boson | 54 | p | 64 | n | 0 | 1 | 117.916'178'655'0 | u | ~ 0 | % | ~ 0 | -78.079'081'000'0 | MeV | 8.374'981'000'0 | MeV | - | | - | | 7.29E-6 | year | 229.980 | seconds ( x⁰ ) | 100.000'000 | % | β+ | 1,869.800 | keV | ¹¹⁸I | ¹¹⁸Xe > [ 100 % , β+ , 1,869.8 keV ] > ¹¹⁸I | | | | | | | | | | | | | | | | | | | | | | | | | | | | | | | | | | | | 100.000'000 | % | ¹¹⁸Sn | | | | | | | | | | | | | | | | | | | | | | | | | | | | | | | | | |
| Isotope_054_xe_119_u | Unstable | ¹¹⁹Xe | Fermion | 54 | p | 65 | n | 5/2 | 1 | 118.915'410'688'0 | u | ~ 0 | % | ~ 0 | -78.794'437'000'0 | MeV | 8.378'441'000'0 | MeV | 0.590'000'000'0 | nm | - | | 1.11E-5 | year | 349.980 | seconds ( x⁰ ) | 79.000'000 | % | e+ | ? | keV | ¹¹⁹I | ¹¹⁹Xe > [ 79 % , e+ , ? keV ] > ¹¹⁹I | | | ϵ | 4,971.100 | keV | ¹¹⁹I | ¹¹⁹Xe > [ , ϵ , 4,971.1 keV ] > ¹¹⁹I | | | | | | | | | | | | | | | | | | | | | | | | | | | | | 79.000'000 | % | ¹¹⁹Sn | | | | | | | | | | | | | | | | | | | | | | | | | | | | | | | | | |
| Isotope_054_xe_120_u | Unstable | ¹²⁰Xe | Boson | 54 | p | 66 | n | 0 | 1 | 119.911'784'244'0 | u | ~ 0 | % | ~ 0 | -82.172'448'000'0 | MeV | 8.404'032'000'0 | MeV | - | | - | | 7.61E-5 | year | 2.401 | kilo-seconds ( x³ ) | 100.000'000 | % | β+ | 594.900 | keV | ¹²⁰I | ¹²⁰Xe > [ 100 % , β+ , 594.9 keV ] > ¹²⁰I | | | | | | | | | | | | | | | | | | | | | | | | | | | | | | | | | | | | ? | % | ¹²⁰Sn | | | | | | | | | | | | | | | | | | | | | | | | | | | | | | | | | |
| Isotope_054_xe_121_u | Unstable | ¹²¹Xe | Fermion | 54 | p | 67 | n | 5/2 | 1 | 120.911'461'829'0 | u | ~ 0 | % | ~ 0 | -82.472'775'000'0 | MeV | 8.403'764'000'0 | MeV | 0.650'000'000'0 | nm | - | | 7.64E-5 | year | 2.410 | kilo-seconds ( x³ ) | 100.000'000 | % | β+ | 2,792.300 | keV | ¹²¹I | ¹²¹Xe > [ 100 % , β+ , 2,792.3 keV ] > ¹²¹I | | | | | | | | | | | | | | | | | | | | | | | | | | | | | | | | | | | | 100.000'000 | % | ¹²¹Sb | | | | | | | | | | | | | | | | | | | | | | | | | | | | | | | | | |
| Isotope_054_xe_122_u | Unstable | ¹²²Xe | Boson | 54 | p | 68 | n | 0 | 1 | 121.908'367'632'0 | u | ~ 0 | % | ~ 0 | -85.355'002'000'0 | MeV | 8.424'664'000'0 | MeV | - | | - | | 2.29E-3 | year | 72.396 | kilo-seconds ( x³ ) | 100.000'000 | % | ϵ | 725.000 | keV | ¹²²I | ¹²²Xe > [ 100 % , ϵ , 725.0 keV ] > ¹²²I | | | | | | | | | | | | | | | | | | | | | | | | | | | | | | | | | | | | 100.000'000 | % | ¹²²Te | | | | | | | | | | | | | | | | | | | | | | | | | | | | | | | | | |
| Isotope_054_xe_123_u | Unstable | ¹²³Xe | Fermion | 54 | p | 69 | n | 1/2 | 1 | 122.908'481'910'0 | u | ~ 0 | % | ~ 0 | -85.248'552'000'0 | MeV | 8.420'926'000'0 | MeV | - | | - | | 2.37E-4 | year | 7.490 | kilo-seconds ( x³ ) | 100.000'000 | % | β+ | 1,672.560 | keV | ¹²³I | ¹²³Xe > [ 100 % , β+ , 1,672.56 keV ] > ¹²³I | | | | | | | | | | | | | | | | | | | | | | | | | | | | | | | | | | | | 100.000'000 | % | ¹²³Sb | | | | | | | | | | | | | | | | | | | | | | | | | | | | | | | | | |
| Isotope_054_xe_124_s | Stable | ¹²⁴Xe | Boson | 54 | p | 70 | n | 0 | 1 | 123.905'893'003'0 | u | 0.090'000 | % | 0.111'515'303'7 | -87.660'103'000'0 | MeV | 8.437'554'000'0 | MeV | - | | - | | - | | | | ? | % | 2β+ | 820.040 | keV | ¹²³Te | ¹²⁴Xe > [ ? % , 2β+ , 820.04 keV ] > ¹²³Te | | | | | | | | | | | | | | | | | | | | | | | | | | | | | | | | | | | | ? | % | ¹²⁴Te | | | | | | | | | | | | | | | | | | | | | | | | | | | | | | | | | |
| Isotope_054_xe_125_u | Unstable | ¹²⁵Xe | Fermion | 54 | p | 71 | n | 1/2 | 1 | 124.906'395'464'0 | u | ~ 0 | % | ~ 0 | -87.192'064'000'0 | MeV | 8.430'880'000'0 | MeV | - | | - | | 1.93E-3 | year | 60.804 | kilo-seconds ( x³ ) | 100.000'000 | % | β+ | 622.170 | keV | ¹²⁵I | ¹²⁵Xe > [ 100 % , β+ , 622.17 keV ] > ¹²⁵I | | | | | | | | | | | | | | | | | | | | | | | | | | | | | | | | | | | | 100.000'000 | % | ¹²⁶Te | | | | | | | | | | | | | | | | | | | | | | | | | | | | | | | | | |
| Isotope_054_xe_126_s | Stable | ¹²⁶Xe | Boson | 54 | p | 72 | n | 0 | 1 | 125.904'273'634'0 | u | 0.090'000 | % | 0.113'313'846'3 | -89.168'536'000'0 | MeV | 8.443'712'000'0 | MeV | - | | - | | - | | | | 100.000'000 | % | β+ | -1,148.360 | keV | ¹²⁶Te | ¹²⁶Xe > [ 100 % , β+ , -1,148.36 keV ] > ¹²⁶Te | | | | | | | | | | | | | | | | | | | | | | | | | | | | | | | | | | | | | | | | | | | | | | | | | | | | | | | | | | | | | | | | | | | | | | | |
| Isotope_054_xe_127_u | Unstable | ¹²⁷Xe | Fermion | 54 | p | 73 | n | 1/2 | 1 | 126.905'183'723'0 | u | ~ 0 | % | ~ 0 | -88.320'793'000'0 | MeV | 8.434'105'000'0 | MeV | -0.503'900'000'0 | nm | - | | 9.95E-2 | year | 3.140 | mega-seconds ( x⁶ ) | 100.000'000 | % | ϵ | 662.330 | keV | ¹²⁷I | ¹²⁷Xe > [ 100 % , ϵ , 662.33 keV ] > ¹²⁷I | | | | | | | | | | | | | | | | | | | | | | | | | | | | | | | | | | | | 100.000'000 | % | ¹²⁷I | | | | | | | | | | | | | | | | | | | | | | | | | | | | | | | | | |
| Isotope_054_xe_128_s | Stable | ¹²⁸Xe | Boson | 54 | p | 74 | n | 0 | 1 | 127.903'531'275'0 | u | 1.920'000 | % | 2.455'747'800'5 | -89.860'039'000'0 | MeV | 8.443'296'000'0 | MeV | - | | - | | - | | | | | | | | | | | | | | | | | | | | | | | | | | | | | | | | | | | | | | | | | | | | | | | | | | | | | | | | | | | | | | | | | | | | | | | | | | | | | | | | | |
| Isotope_054_xe_129_s | Stable | ¹²⁹Xe | Fermion | 54 | p | 75 | n | 1/2 | 1 | 128.904'779'435'0 | u | 26.440'000 | % | 34.082'423'682'6 | -88.697'386'000'0 | MeV | 8.431'400'000'0 | MeV | -0.777'976'300'0 | nm | - | | - | | | | | | | | | | | | | | | | | | | | | | | | | | | | | | | | | | | | | | | | | | | | | | | | | | | | | | | | | | | | | | | | | | | | | | | | | | | | | | | | | |
| Isotope_054_xe_130_s | Stable | ¹³⁰Xe | Boson | 54 | p | 76 | n | 0 | 1 | 129.903'508'007'0 | u | 4.080'000 | % | 5.300'063'126'7 | -89.881'713'000'0 | MeV | 8.437'740'000'0 | MeV | - | | - | | - | | | | | | | | | | | | | | | | | | | | | | | | | | | | | | | | | | | | | | | | | | | | | | | | | | | | | | | | | | | | | | | | | | | | | | | | | | | | | | | | | |
| Isotope_054_xe_131_s | Stable | ¹³¹Xe | Fermion | 54 | p | 77 | n | 3/2 | 1 | 130.905'082'362'0 | u | 21.180'000 | % | 27.725'696'444'3 | -88.415'211'000'0 | MeV | 8.423'748'000'0 | MeV | 0.691'861'900'0 | nm | -0.120'000'000'0 | b | - | | | | | | | | | | | | | | | | | | | | | | | | | | | | | | | | | | | | | | | | | | | | | | | | | | | | | | | | | | | | | | | | | | | | | | | | | | | | | | | | | |
| Isotope_054_xe_132_s | Stable | ¹³²Xe | Boson | 54 | p | 78 | n | 0 | 1 | 131.904'153'457'0 | u | 20.890'000 | % | 27.554'777'657'2 | -89.280'480'000'0 | MeV | 8.427'633'000'0 | MeV | - | | - | | - | | | | | | | | | | | | | | | | | | | | | | | | | | | | | | | | | | | | | | | | | | | | | | | | | | | | | | | | | | | | | | | | | | | | | | | | | | | | | | | | | |
| Isotope_054_xe_133_u | Unstable | ¹³³Xe | Fermion | 54 | p | 79 | n | 3/2 | 1 | 132.905'910'722'0 | u | ~ 0 | % | ~ 0 | -87.643'598'000'0 | MeV | 8.412'647'000'0 | MeV | 0.813'400'000'0 | nm | 0.145'000'000'0 | b | 1.44E-2 | year | 453.380 | kilo-seconds ( x³ ) | 100.000'000 | % | β- | 427.360 | keV | ¹³³Cs | ¹³³Xe > [ 100 % , β- , 427.36 keV ] > ¹³³Cs | | | | | | | | | | | | | | | | | | | | | | | | | | | | | | | | | | | | 100.000'000 | % | ¹³³Cs | | | | | | | | | | | | | | | | | | | | | | | | | | | | | | | | | |
| Isotope_054_xe_134_s | Stable | ¹³⁴Xe | Boson | 54 | p | 80 | n | 0 | 1 | 133.905'394'464'0 | u | 10.440'000 | % | 13.979'723'182'0 | -88.124'490'000'0 | MeV | 8.413'689'000'0 | MeV | - | | - | | - | | | | ? | % | 2β- | 825.380 | keV | ¹³⁴Ba | ¹³⁴Xe > [ ? % , 2β- , 825.38 keV ] > ¹³⁴Ba | | | | | | | | | | | | | | | | | | | | | | | | | | | | | | | | | | | | ? | % | ¹³⁴Ba | | | | | | | | | | | | | | | | | | | | | | | | | | | | | | | | | |
| Isotope_054_xe_135_u | Unstable | ¹³⁵Xe | Fermion | 54 | p | 81 | n | 3/2 | 1 | 134.907'227'495'0 | u | ~ 0 | % | ~ 0 | -86.417'033'000'0 | MeV | 8.398'505'000'0 | MeV | 0.903'050'000'0 | nm | - | | 1.04E-3 | year | 32.900 | kilo-seconds ( x³ ) | 100.000'000 | % | β- | 1,164.820 | keV | ¹³⁵Cs | ¹³⁵Xe > [ 100 % , β- , 1,164.82 keV ] > ¹³⁵Cs | | | | | | | | | | | | | | | | | | | | | | | | | | | | | | | | | | | | 100.000'000 | % | ¹³⁵Ba | | | | | | | | | | | | | | | | | | | | | | | | | | | | | | | | | |
| Isotope_054_xe_136_s | Stable | ¹³⁶Xe | Boson | 54 | p | 82 | n | 0 | 1 | 135.907'218'794'0 | u | 8.870'000 | % | 12.054'970'307'0 | -86.425'137'000'0 | MeV | 8.396'158'000'0 | MeV | - | | - | | - | | | | ? | % | 2β- | 2,461.800 | keV | ¹³⁶Ba | ¹³⁶Xe > [ ? % , 2β- , 2,461.8 keV ] > ¹³⁶Ba | | | | | | | | | | | | | | | | | | | | | | | | | | | | | | | | | | | | ? | % | ¹³⁶Ba | | | | | | | | | | | | | | | | | | | | | | | | | | | | | | | | | |
| Isotope_054_xe_137_u | Unstable | ¹³⁷Xe | Fermion | 54 | p | 83 | n | 7/2 | 1 | 136.911'562'125'0 | u | ~ 0 | % | ~ 0 | -82.379'350'000'0 | MeV | 8.364'256'000'0 | MeV | -0.970'400'000'0 | nm | -0.490'000'000'0 | b | 7.26E-6 | year | 229.098 | seconds ( x⁰ ) | 100.000'000 | % | β- | 4,166.250 | keV | ¹³⁷Cs | ¹³⁷Xe > [ 100 % , β- , 4,166.25 keV ] > ¹³⁷Cs | | | | | | | | | | | | | | | | | | | | | | | | | | | | | | | | | | | | 100.000'000 | % | ¹³⁷Ba | | | | | | | | | | | | | | | | | | | | | | | | | | | | | | | | | |
| Isotope_054_xe_138_u | Unstable | ¹³⁸Xe | Boson | 54 | p | 84 | n | 0 | 1 | 137.913'954'475'0 | u | ~ 0 | % | ~ 0 | -80.150'890'000'0 | MeV | 8.345'985'000'0 | MeV | - | | - | | 2.68E-5 | year | 844.800 | seconds ( x⁰ ) | 100.000'000 | % | β- | 2,736.500 | keV | ¹³⁸Cs | ¹³⁸Xe > [ 100 % , β- , 2,736.5 keV ] > ¹³⁸Cs | | | | | | | | | | | | | | | | | | | | | | | | | | | | | | | | | | | | 100.000'000 | % | ¹³⁸Ba | | | | | | | | | | | | | | | | | | | | | | | | | | | | | | | | | |
| Isotope_054_xe_139_u | Unstable | ¹³⁹Xe | Fermion | 54 | p | 85 | n | 3/2 | -1 | 138.918'792'936'0 | u | ~ 0 | % | ~ 0 | -75.643'893'000'0 | MeV | 8.311'585'000'0 | MeV | -0.304'000'000'0 | nm | 0.400'000'000'0 | b | 1.26E-6 | year | 39.680 | seconds ( x⁰ ) | 100.000'000 | % | β- | 5,057.000 | keV | ¹³⁹Cs | ¹³⁹Xe > [ 100 % , β- , 5,057.0 keV ] > ¹³⁹Cs | | | | | | | | | | | | | | | | | | | | | | | | | | | | | | | | | | | | 100.000'000 | % | ¹³⁹La | | | | | | | | | | | | | | | | | | | | | | | | | | | | | | | | | |
| Isotope_054_xe_140_u | Unstable | ¹⁴⁰Xe | Boson | 54 | p | 86 | n | 0 | 1 | 139.921'640'943'0 | u | ~ 0 | % | ~ 0 | -72.990'992'000'0 | MeV | -72.990'992'000'0 | MeV | - | | - | | 4.31E-7 | year | 13.600 | seconds ( x⁰ ) | 100.000'000 | % | β- | 4,060.000 | keV | ¹⁴⁰Cs | ¹⁴⁰Xe > [ 100 % , β- , 4,060.0 keV ] > ¹⁴⁰Cs | | | | | | | | | | | | | | | | | | | | | | | | | | | | | | | | | | | | 100.000'000 | % | ¹⁴⁰Ce | | | | | | | | | | | | | | | | | | | | | | | | | | | | | | | | | |
| Isotope_054_xe_141_u | Unstable | ¹⁴¹Xe | Fermion | 54 | p | 87 | n | 5/2 | -1 | 140.926'648'049'0 | u | ~ 0 | % | ~ 0 | -68.326'902'000'0 | MeV | 8.256'283'000'0 | MeV | 0.010'0.010'0.010'0.010 | nm | -0.580'000'000'0 | b | 5.58E-8 | year | 1.760 | seconds ( x⁰ ) | 100.000'000 | % | β- | 6,150.000 | keV | ¹⁴¹Cs | ¹⁴¹Xe > [ 100 % , β- , 6,150.0 keV ] > ¹⁴¹Cs | | | β-n | 652.800 | keV | ¹⁴⁰Cs | ¹⁴¹Xe > [ , β-n , 652.8 keV ] > ¹⁴⁰Cs | | | | | | | | | | | | | | | | | | | | | | | | | | | | | 100.000'000 | % | ¹⁴¹Pr | 0.079'000 | % | ¹⁴⁰Ce | | | | | | | | | | | | | | | | | | | | | | | | | | | | | | |
| Isotope_054_xe_142_u | Unstable | ¹⁴²Xe | Boson | 54 | p | 88 | n | 0 | 1 | 141.929'709'590'0 | u | ~ 0 | % | ~ 0 | -65.475'096'000'0 | MeV | 8.234'897'000'0 | MeV | - | | - | | 3.87E-8 | year | 1.220 | seconds ( x⁰ ) | 100.000'000 | % | β- | 5,040.000 | keV | ¹⁴²Cs | ¹⁴²Xe > [ 100 % , β- , 5,040.0 keV ] > ¹⁴²Cs | | | β-n | 930.000 | keV | ¹⁴¹Cs | ¹⁴²Xe > [ , β-n , 930.0 keV ] > ¹⁴¹Cs | | | | | | | | | | | | | | | | | | | | | | | | | | | | | 0.450'000 | % | ¹⁴¹Pr | 0.000'126 | % | ¹⁴⁰Ce | ? | % | ¹⁴²Nd | ? | % | ¹³⁸Ba | | | | | | | | | | | | | | | | | | | | | | | | |
| Isotope_054_xe_143_u | Unstable | ¹⁴³Xe | Fermion | 54 | p | 89 | n | 5/2 | -1 | 142.935'110'000'0 | u | ~ 0 | % | ~ 0 | -60.445'000'000'0 | MeV | 8.199'000'000'0 | MeV | -0.459'900'000'0 | nm | 0.930'000'000'0 | b | 1.62E-8 | year | 511.000 | milli-seconds ( x⁻³ ) | 99.000'000 | % | β- | 7,227.000 | keV | ¹⁴³Cs | ¹⁴³Xe > [ 99 % , β- , 7,227.0 keV ] > ¹⁴³Cs | | | β-n | 1,999.000 | keV | ¹⁴²Cs | ¹⁴³Xe > [ , β-n , 1,999.0 keV ] > ¹⁴²Cs | | | | | | | | | | | | | | | | | | | | | | | | | | | | | 97.020'000 | % | ¹⁴³Nd | 0.000'900 | % | ¹⁴¹Pr | ? | % | ¹⁴²Nd | ? | % | ¹³⁸Ba | | | | | | | | | | | | | | | | | | | | | | | | |
| Isotope_054_xe_144_u | Unstable | ¹⁴⁴Xe | Boson | 54 | p | 90 | n | 0 | 1 | 143.938'510'000'0 | u | ~ 0 | % | ~ 0 | -57.278'000'000'0 | MeV | 8.176'000'000'0 | MeV | - | | - | | 1.23E-8 | year | 388.000 | milli-seconds ( x⁻³ ) | 97.000'000 | % | β- | 5,992.000 | keV | ¹⁴⁴Cs | ¹⁴⁴Xe > [ 97 % , β- , 5,992.0 keV ] > ¹⁴⁴Cs | | | β-n | 2,323.000 | keV | ¹⁴³Cs | ¹⁴⁴Xe > [ , β-n , 2,323.0 keV ] > ¹⁴³Cs | | | | | | | | | | | | | | | | | | | | | | | | | | | | | 94.090'000 | % | ¹⁴⁰Ce | 6.044'000 | % | ¹⁴³Nd | ? | % | ¹⁴²Nd | ? | % | ¹³⁸Ba | | | | | | | | | | | | | | | | | | | | | | | | |
| Isotope_054_xe_145_u | Unstable | ¹⁴⁵Xe | Fermion | 54 | p | 91 | n | 3/2 | -1 | 144.944'070'000'0 | u | ~ 0 | % | ~ 0 | -52.098'000'000'0 | MeV | 8.139'000'000'0 | MeV | - | | - | | 5.96E-9 | year | 188.000 | milli-seconds ( x⁻³ ) | 95.000'000 | % | β- | 7,959.000 | keV | ¹⁴⁵Cs | ¹⁴⁵Xe > [ 95 % , β- , 7,959.0 keV ] > ¹⁴⁵Cs | | | β-n | 3,100.000 | keV | ¹⁴⁴Cs | ¹⁴⁵Xe > [ , β-n , 3,100.0 keV ] > ¹⁴⁴Cs | | | | | | | | | | | | | | | | | | | | | | | | | | | | | 81.700'000 | % | ¹⁴⁵Nd | 18.435'000 | % | ¹⁴⁰Ce | 0.160'000 | % | ¹⁴³Nd | | | | | | | | | | | | | | | | | | | | | | | | | | | |
| Isotope_054_xe_146_u | Unstable | ¹⁴⁶Xe | Boson | 54 | p | 92 | n | 0 | 1 | 145.947'750'000'0 | u | ~ 0 | % | ~ 0 | -48.671'000'000'0 | MeV | 8.115'000'000'0 | MeV | - | | - | | 4.63E-9 | year | 146.000 | milli-seconds ( x⁻³ ) | 93.000'000 | % | β- | 6,949.000 | keV | ¹⁴⁶Cs | ¹⁴⁶Xe > [ 93 % , β- , 6,949.0 keV ] > ¹⁴⁶Cs | | | β-n | 3,315.000 | keV | ¹⁴⁵Cs | ¹⁴⁶Xe > [ , β-n , 3,315.0 keV ] > ¹⁴⁵Cs | | | | | | | | | | | | | | | | | | | | | | | | | | | | | 19.140'000 | % | ¹⁴⁵Nd | 0.986'700 | % | ¹⁴⁰Ce | ? | % | ¹⁴²Nd | ? | % | ¹³⁸Ba | | | | | | | | | | | | | | | | | | | | | | | | |
| Isotope_054_xe_147_u | Unstable | ¹⁴⁷Xe | Fermion | 54 | p | 93 | n | 3/2 | -1 | 146.953'560'000'0 | u | ~ 0 | % | ~ 0 | -43.259'000'000'0 | MeV | 8.078'000'000'0 | MeV | - | | - | | 4.12E-9 | year | 130.000 | milli-seconds ( x⁻³ ) | 96.000'000 | % | β- | 8,761.000 | keV | ¹⁴⁷Cs | ¹⁴⁷Xe > [ 96 % , β- , 8,761.0 keV ] > ¹⁴⁷Cs | | | β-n | 4,290.000 | keV | ¹⁴⁶Cs | ¹⁴⁷Xe > [ , β-n , 4,290.0 keV ] > ¹⁴⁶Cs | | | | | | | | | | | | | | | | | | | | | | | | | | | | | 68.160'000 | % | ¹⁴³Nd | 0.568'000 | % | ¹⁴⁵Nd | ? | % | ¹⁴²Nd | ? | % | ¹³⁸Ba | | | | | | | | | | | | | | | | | | | | | | | | |
---