HYDROGEN TO OGANESSON
ATOMIC ARCHITECTURE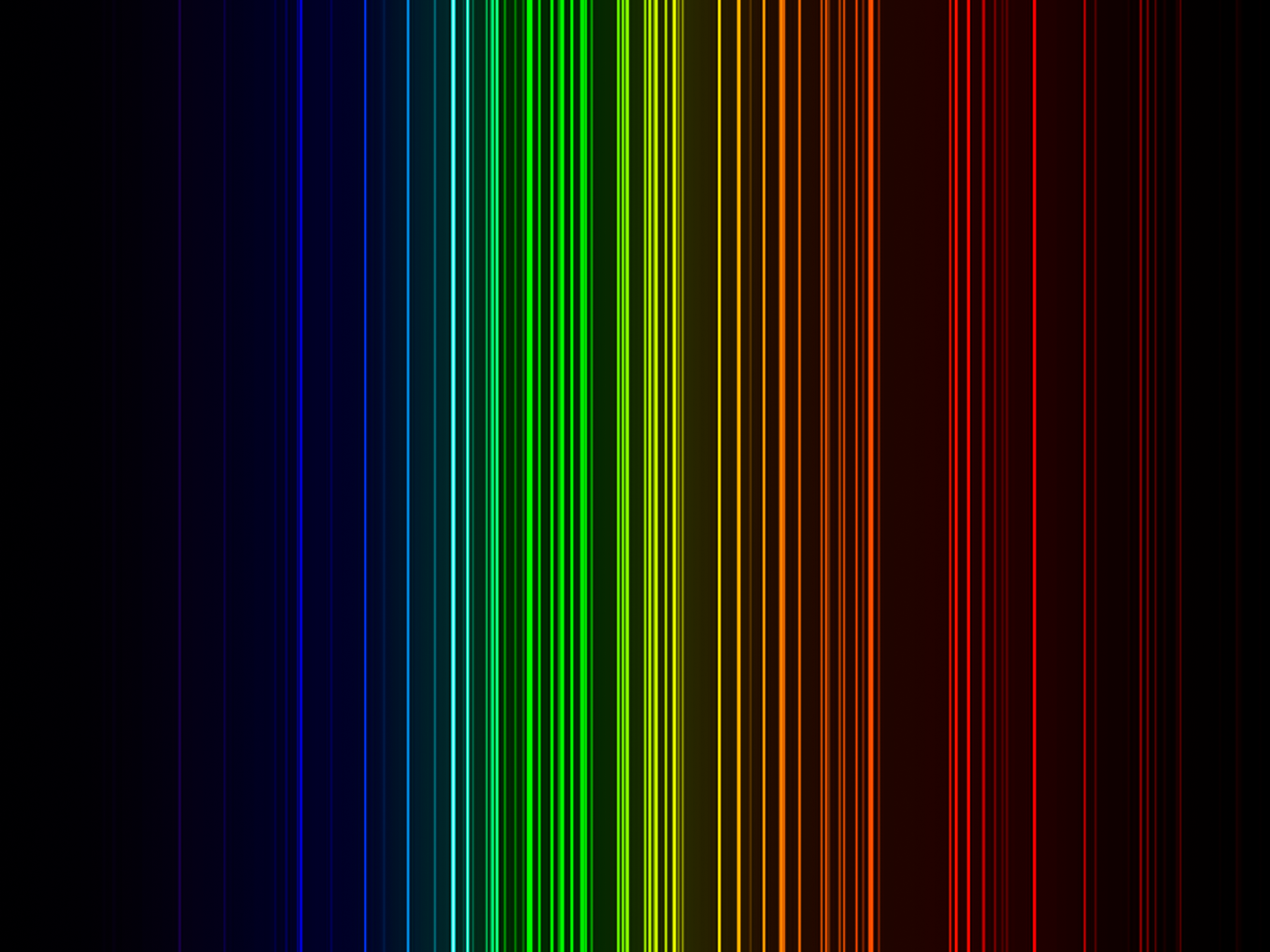 Spectrograph

Elemental Tile

Iodine from Seaweed
···
OVERVIEW
Iodine
I (53)
ˈaɪədiːn
PHONETICS
---
IDENTIFICATION
Iodine is found on Earth mainly as the highly water-soluble iodide ion I−, which concentrates it in oceans and brine pools. Like the other halogens,free iodine occurs mainly as a diatomic molecule I2, and then only momentarily after being oxidized from iodide by an oxidant like free oxygen.
ELEMENT BRIEF
---
1811 by Bernard Courtois, France.
DISCOVERY
---
French, iode, from Ancient Greek ἰοειδής (ioeidḗs, 'violet') + -ine.
ETYMOLOGY
---
Iodine
ELEMENT
---
I
SYMBOL
---
53
ATOMIC NUMBER
---
7553-56-2
CAS NUMBER
---
PHYSICAL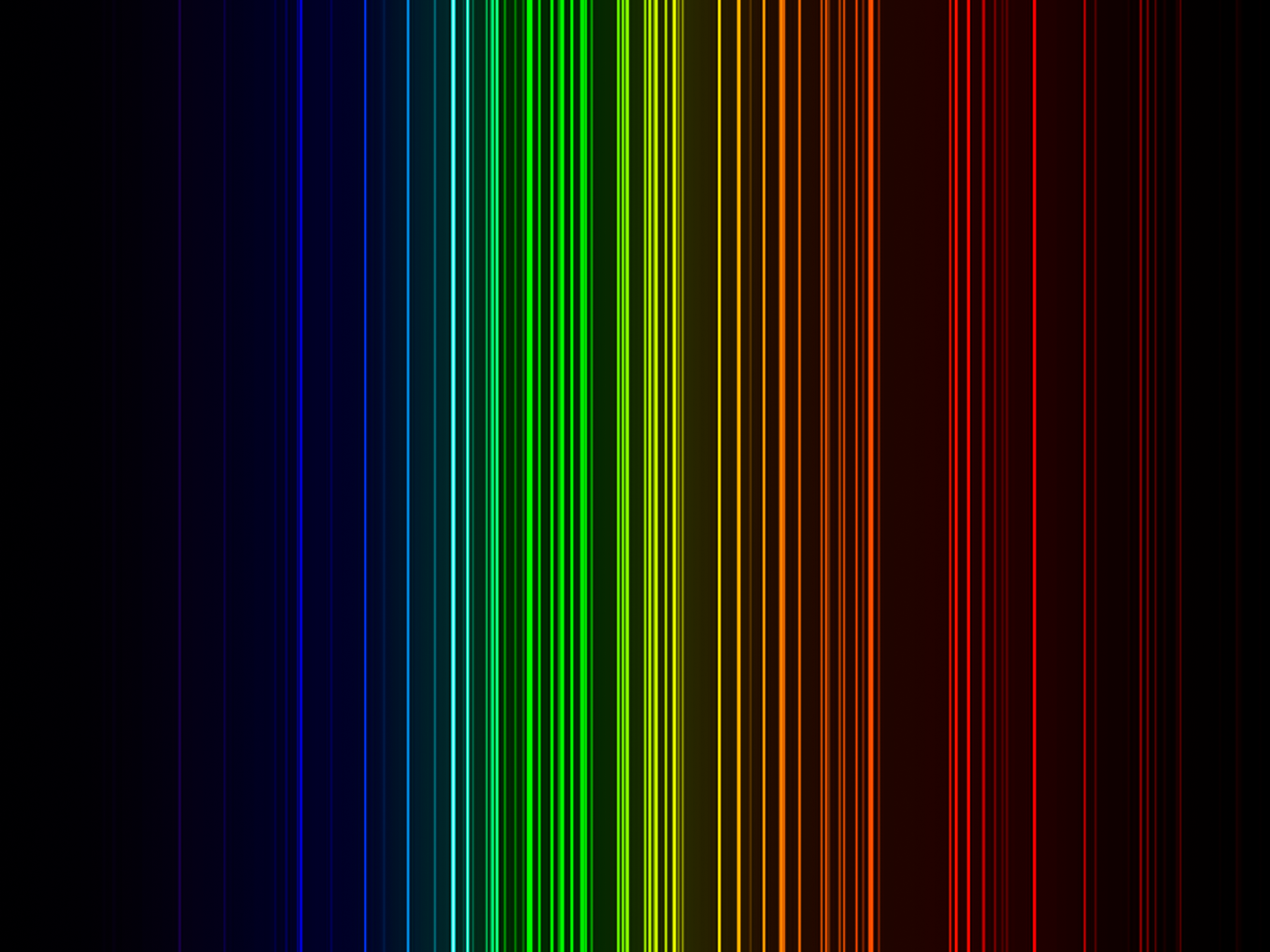 ELEMENTAL SPECTRUM
---
Grey
ELEMENTAL COLOUR
---
-
REFRACTIVE INDEX
---
-
POISSON RATIO
---
25.689 cm³
MOLAR VOLUME
---
-
BRINELL HARDNESS
---
2.25
MOHS HARDNESS
---
-
VICKERS HARDNESS
---
-
SPEED OF SOUND
---
-
BULK MODULUS
---
-
SHEAR MODULUS
---
-
YOUNG MODULUS
---
ALLOTROPES
NONE
THERMODYNAMIC
386.85 K, 113.70 °C
MELTING POINT
---
457.45 K, 184.30 °C
BOILING POINT
---
-
AUTOMATIC IGNITION
---
-
FLASHPOINT
---
819.00 K, 545.85 °C
CRITICAL TEMPERATURE
---
11.70M Pa, 115 Atm
CRITICAL PRESSURE
---
0.449'000 W/(m K)
THERMAL CONDUCTIVITY
---
-
THERMAL EXPANSION
---
429.00 J/(kg K)
SPECIFIC HEAT
---
7.760 kJ/mol
HEAT FUSION
---
20.900 kJ/mol
HEAT VAPORISATION
---
-
HEAT COMBUSTION
---
-
CURIE POINT
---
-
NEEL POINT
---
-
ADIABATIC INDEX
---
Solid
PHASE
---
ELECTROMAGNETIC
Insulator
ELECTRICAL TYPE
---
100.00n S/m
CONDUCTIVITY
---
10.00M Ω.m
RESISTIVITY
---
-
SUPERCONDUCTING POINT
---
-
MAGNETIC TYPE
---
-0.000'000'004'5
MASS SUSCEPTIBILITY
---
-0.000'000'000'571'00
MOLAR SUSCEPTIBILITY
---
-0.000'022'200'00
VOLUME SUSCEPTIBILITY
---
STRUCTURE
Halogen
CLASSIFICATION
---
126.904'472'7
ATOMIC WEIGHT
---
115 pm
ATOMIC RADIUS
---
133 pm
COVALENT RADIUS SINGLE BOND
---
129 pm
COVALENT RADIUS DOUBLE BOND
---
125 pm
COVALENT RADIUS TRIPLE BOND
---
198 pm
VAN DER WAALS RADIUS
---
[Kr]5s²4d¹⁰5p⁵
ELECTRON CONFIGURATION
---
Orthorhombic, Primitive
CRYSTAL STRUCTURE
---
4.940'00 g/cm³
DENSITY AS SOLID
---
-
DENSITY AS LIQUID
---
-
DENSITY AS GAS
---
Cmca
SPACE GROUP NAME
---
64
SPACE GROUP NUMBER
---
π/2, π/2 π/2
LATTICE ANGLES
---
718.02, 471.02 981.03 pm
LATTICE CONSTANTS
---
REACTIVITY
7
VALENCE
---
2.66
ELECTRONEGATIVITY
---
295.16 kJ/mol
ELECTRON AFFINITY
---
IONISATION ENERGY
---
ELEMENTAL DISTRIBUTION
0.000'000'1 %
UNIVERSE
---
0.000'025 %
METEORITES
---
-
SUN
---
0.000'049 %
EARTH CRUST
---
0.000'006 %
OCEANS
---
0.000'02 %
HUMANS
---
ISOTOPES
Stable
HALF LIFE
---
Stable
LIFETIME
---
5p⁵ = 5, 1, 0, -1/2
QUANTUM NUMBERS
---
3.810'00 b σs
NEUTRON CROSS SECTION
---
6.150'00 b σa
NEUTRON MASS ABSORPTION
---
STABLE ISOTOPES
---
UNSTABLE ISOTOPES
---
ISOTOPIC CHAIN
| Isotope | Stability | Symbol | Type | Protons | | Neutrons | | Spin | Parity | Mass | | Abundance | | Mass Measure | Mass Excess | | Binding Energy | | Dipole Moment | | Quadrupole Moment | | Halflife in Years | | Halflife in Seconds | | A01 Decay Probability | | A01 Decay Mode | A01 Decay Energy | | A01 Decay Daughter | A01 Decay Link | A02 Decay Probability | | A02 Decay Mode | A02 Decay Energy | | A02 Decay Daughter | A02 Decay Link | A03 Decay Probability | | A03 Decay Mode | A03 Decay Energy | | A03 Decay Daughter | A03 Decay Link | A04 Decay Probability | | A04 Decay Mode | A04 Decay Energy | | A04 Decay Daughter | A04 Decay Link | A05 Decay Probability | | A05 Decay Mode | A05 Decay Energy | | A05 Decay Daughter | A05 Decay Link | A06 Decay Probability | | A06 Decay Mode | A06 Decay Energy | | A06 Decay Daughter | A06 Decay Link | Y01 Decay Product Yield | | Y01 Decay Product Nuclide | Y02 Decay Product Yield | | Y02 Decay Product Nuclide | Y03 Decay Product Yield | | Y03 Decay Product Nuclide | Y04 Decay Product Yield | | Y04 Decay Product Nuclide | Y05 Decay Product Yield | | Y05 Decay Product Nuclide | Y06 Decay Product Yield | | Y06 Decay Product Nuclide | Y07 Decay Product Yield | | Y07 Decay Product Nuclide | Y08 Decay Product Yield | | Y08 Decay Product Nuclide | Y09 Decay Product Yield | | Y09 Decay Product Nuclide | Y10 Decay Product Yield | | Y10 Decay Product Nuclide | Y11 Decay Product Yield | | Y11 Decay Product Nuclide | Y12 Decay Product Yield | | Y12 Decay Product Nuclide |
| --- | --- | --- | --- | --- | --- | --- | --- | --- | --- | --- | --- | --- | --- | --- | --- | --- | --- | --- | --- | --- | --- | --- | --- | --- | --- | --- | --- | --- | --- | --- | --- | --- | --- | --- | --- | --- | --- | --- | --- | --- | --- | --- | --- | --- | --- | --- | --- | --- | --- | --- | --- | --- | --- | --- | --- | --- | --- | --- | --- | --- | --- | --- | --- | --- | --- | --- | --- | --- | --- | --- | --- | --- | --- | --- | --- | --- | --- | --- | --- | --- | --- | --- | --- | --- | --- | --- | --- | --- | --- | --- | --- | --- | --- | --- | --- | --- | --- | --- | --- | --- | --- | --- | --- | --- |
| Isotope_053_i_108_u | Unstable | ¹⁰⁸I | Fermion | 53 | p | 55 | n | 1 | 1 | 107.943'475'000'0 | u | ~ 0 | % | ~ 0 | -52.652'000'000'0 | MeV | 8.175'000'000'0 | MeV | - | | - | | 1.14E-9 | year | 36.000 | milli-seconds ( x⁻³ ) | 90.000'000 | % | α | 4,099.100 | keV | ¹⁰⁴Sb | ¹⁰⁸I > [ 90 % , α , 4,099.1 keV ] > ¹⁰⁴Sb | | | β+ | 12,048.000 | keV | ¹⁰⁸Te | ¹⁰⁸I > [ , β+ , 12,048.0 keV ] > ¹⁰⁸Te | 1.000'000 | % | p | 600.000 | keV | ¹⁰⁷Te | ¹⁰⁸I > [ 1 % , p , 600.0 keV ] > ¹⁰⁷Te | | | | | | | | | | | | | | | | | | | | | | 13.300'000 | % | ¹⁰³Rh | 4.415'850 | % | ¹⁰⁴Pd | 0.516'000 | % | ¹⁰⁷Ag | ? | % | ⁹⁹Ru | ? | % | ¹⁰⁰Ru | ? | % | ¹⁰²Ru | | | | | | | | | | | | | | | | | | |
| Isotope_053_i_109_u | Unstable | ¹⁰⁹I | Boson | 53 | p | 56 | n | 5/2 | 1 | 108.938'149'417'0 | u | ~ 0 | % | ~ 0 | -57.613'447'000'0 | MeV | 8.219'474'000'0 | MeV | - | | - | | 3.26E-12 | year | 103.000 | micro-seconds ( x⁻⁶ ) | 100.000'000 | % | p | 819.520 | keV | ¹⁰⁸Te | ¹⁰⁹I > [ 100 % , p , 819.52 keV ] > ¹⁰⁸Te | | | | | | | | | | | | | | | | | | | | | | | | | | | | | | | | | | | | 49.050'000 | % | ¹⁰⁴Pd | 2.400'000 | % | ¹⁰⁷Ag | | | | | | | | | | | | | | | | | | | | | | | | | | | | | | |
| Isotope_053_i_110_u | Unstable | ¹¹⁰I | Fermion | 53 | p | 57 | n | 1 | 1 | 109.935'242'000'0 | u | ~ 0 | % | ~ 0 | -60.321'000'000'0 | MeV | 8.243'000'000'0 | MeV | - | | - | | 2.06E-8 | year | 650.000 | milli-seconds ( x⁻³ ) | 17.000'000 | % | α | 3,584.200 | keV | ¹⁰⁶Sb | ¹¹⁰I > [ 17 % , α , 3,584.2 keV ] > ¹⁰⁶Sb | | | β+p | ? | keV | ¹⁰⁹Sb | ¹¹⁰I > [ , β+p , ? keV ] > ¹⁰⁹Sb | 1.100'000 | % | β+α | ? | keV | ¹⁰⁶Sn | ¹¹⁰I > [ 1.1 % , β+α , ? keV ] > ¹⁰⁶Sn | | | | | | | | | | | | | | | | | | | | | | 11.000'000 | % | ¹⁰⁹Ag | ? | % | ¹⁰⁶Pd | | | | | | | | | | | | | | | | | | | | | | | | | | | | | | |
| Isotope_053_i_111_u | Unstable | ¹¹¹I | Boson | 53 | p | 58 | n | 5/2 | 1 | 110.930'276'000'0 | u | ~ 0 | % | ~ 0 | -64.947'000'000'0 | MeV | 8.283'8.283'8.283'8.283 | MeV | - | | - | | 7.92E-8 | year | 2.500 | seconds ( x⁰ ) | 100.000'000 | % | β+ | 7,516.000 | keV | ¹¹¹Te | ¹¹¹I > [ 100 % , β+ , 7,516.0 keV ] > ¹¹¹Te | | | α | 3,281.600 | keV | ¹⁰⁷Sb | ¹¹¹I > [ , α , 3,281.6 keV ] > ¹⁰⁷Sb | | | | | | | | | | | | | | | | | | | | | | | | | | | | | 100.000'000 | % | ¹¹¹Cd | 0.088'000 | % | ¹⁰⁷Ag | ? | % | ¹¹¹Cd | | | | | | | | | | | | | | | | | | | | | | | | | | | |
| Isotope_053_i_112_u | Unstable | ¹¹²I | Fermion | 53 | p | 59 | n | 1 | 1 | 111.927'970'000'0 | u | ~ 0 | % | ~ 0 | -67.096'000'000'0 | MeV | 8.300'000'000'0 | MeV | - | | - | | 1.08E-7 | year | 3.420 | seconds ( x⁰ ) | 99.000'000 | % | β+ | 9,184.000 | keV | ¹¹²Te | ¹¹²I > [ 99 % , β+ , 9,184.0 keV ] > ¹¹²Te | | | β+p | ? | keV | ¹¹¹Sb | ¹¹²I > [ , β+p , ? keV ] > ¹¹¹Sb | 0.104'000 | % | β+α | ? | keV | ¹⁰⁸Sn | ¹¹²I > [ 0.104 % , β+α , ? keV ] > ¹⁰⁸Sn | 0.001'200 | % | α | 2,987.000 | keV | | | | | | | | | | | | | | | | | 0.880'000 | % | ¹¹¹Cd | ? | % | ¹⁰⁷Ag | ? | % | ¹⁰⁸Pd | ? | % | ¹¹²Cd | | | | | | | | | | | | | | | | | | | | | | | | |
| Isotope_053_i_113_u | Unstable | ¹¹³I | Boson | 53 | p | 60 | n | 5/2 | 1 | 112.923'640'583'0 | u | ~ 0 | % | ~ 0 | -71.128'339'000'0 | MeV | 8.333'830'000'0 | MeV | - | | - | | 2.09E-7 | year | 6.600 | seconds ( x⁰ ) | 100.000'000 | % | β+ | 6,196.500 | keV | ¹¹³Te | ¹¹³I > [ 100 % , β+ , 6,196.5 keV ] > ¹¹³Te | | | α | 2,705.900 | keV | ¹⁰⁹Sb | ¹¹³I > [ , α , 2,705.9 keV ] > ¹⁰⁹Sb | ? | % | β+α | ? | keV | ¹⁰⁹Sn | ¹¹³I > [ ? % , β+α , ? keV ] > ¹⁰⁹Sn | | | | | | | | | | | | | | | | | | | | | | 100.000'000 | % | ¹¹³In | 0.000'000 | % | ¹⁰⁹Ag | | | | | | | | | | | | | | | | | | | | | | | | | | | | | | |
| Isotope_053_i_114_u | Unstable | ¹¹⁴I | Fermion | 53 | p | 61 | n | 1 | 1 | 113.921'850'000'0 | u | ~ 0 | % | ~ 0 | -72.796'000'000'0 | MeV | 8.346'000'000'0 | MeV | - | | - | | 6.65E-8 | year | 2.100 | seconds ( x⁰ ) | 100.000'000 | % | β+ | 8,070.000 | keV | ¹¹⁴Te | ¹¹⁴I > [ 100 % , β+ , 8,070.0 keV ] > ¹¹⁴Te | | | β+p | ? | keV | ¹¹³Sb | ¹¹⁴I > [ , β+p , ? keV ] > ¹¹³Sb | | | | | | | | | | | | | | | | | | | | | | | | | | | | | 100.000'000 | % | ¹¹⁴Sn | ? | % | ¹¹³In | | | | | | | | | | | | | | | | | | | | | | | | | | | | | | |
| Isotope_053_i_115_u | Unstable | ¹¹⁵I | Boson | 53 | p | 62 | n | 5/2 | 1 | 114.918'048'000'0 | u | ~ 0 | % | ~ 0 | -76.337'797'000'0 | MeV | -76.337'797'000'0 | MeV | - | | - | | 2.47E-6 | year | 78.000 | seconds ( x⁰ ) | 100.000'000 | % | β+ | 4,702.000 | keV | ¹¹⁵Te | ¹¹⁵I > [ 100 % , β+ , 4,702.0 keV ] > ¹¹⁵Te | | | | | | | | | | | | | | | | | | | | | | | | | | | | | | | | | | | | 100.000'000 | % | ¹¹⁵Sn | | | | | | | | | | | | | | | | | | | | | | | | | | | | | | | | | |
| Isotope_053_i_116_u | Unstable | ¹¹⁶I | Fermion | 53 | p | 63 | n | 1 | 1 | 115.916'808'633'0 | u | ~ 0 | % | ~ 0 | -77.492'260'000'0 | MeV | 8.381'902'000'0 | MeV | - | | - | | 9.22E-8 | year | 2.910 | seconds ( x⁰ ) | 100.000'000 | % | β+ | 6,755.000 | keV | ¹¹⁶Te | ¹¹⁶I > [ 100 % , β+ , 6,755.0 keV ] > ¹¹⁶Te | | | | | | | | | | | | | | | | | | | | | | | | | | | | | | | | | | | | 100.000'000 | % | ¹¹⁶Sn | | | | | | | | | | | | | | | | | | | | | | | | | | | | | | | | | |
| Isotope_053_i_117_u | Unstable | ¹¹⁷I | Boson | 53 | p | 64 | n | 5/2 | 1 | 116.913'650'000'0 | u | ~ 0 | % | ~ 0 | -80.434'508'000'0 | MeV | 8.404'8.404'8.404'8.404 | MeV | 3.100'000'000'0 | nm | - | | 4.22E-6 | year | 133.020 | seconds ( x⁰ ) | 100.000'000 | % | β+ | 3,640.200 | keV | ¹¹⁷Te | ¹¹⁷I > [ 100 % , β+ , 3,640.2 keV ] > ¹¹⁷Te | | | e+ | ? | keV | ¹¹⁷Te | ¹¹⁷I > [ , e+ , ? keV ] > ¹¹⁷Te | | | | | | | | | | | | | | | | | | | | | | | | | | | | | 100.000'000 | % | ¹¹⁷Sn | | | | | | | | | | | | | | | | | | | | | | | | | | | | | | | | | |
| Isotope_053_i_118_u | Unstable | ¹¹⁸I | Fermion | 53 | p | 65 | n | 2 | -1 | 117.913'074'000'0 | u | ~ 0 | % | ~ 0 | -80.971'048'000'0 | MeV | 8.406'119'000'0 | MeV | 2.000'000'000'0 | nm | - | | 2.60E-5 | year | 822.000 | seconds ( x⁰ ) | 100.000'000 | % | β+ | 5,727.800 | keV | ¹¹⁸Te | ¹¹⁸I > [ 100 % , β+ , 5,727.8 keV ] > ¹¹⁸Te | | | | | | | | | | | | | | | | | | | | | | | | | | | | | | | | | | | | 100.000'000 | % | ¹¹⁸Sn | | | | | | | | | | | | | | | | | | | | | | | | | | | | | | | | | |
| Isotope_053_i_119_u | Unstable | ¹¹⁹I | Boson | 53 | p | 66 | n | 5/2 | 1 | 118.910'074'000'0 | u | ~ 0 | % | ~ 0 | -83.765'530'000'0 | MeV | 8.426'789'000'0 | MeV | 2.900'000'000'0 | nm | - | | 3.64E-5 | year | 1.150 | kilo-seconds ( x³ ) | 100.000'000 | % | β+ | 2,396.700 | keV | ¹¹⁹Te | ¹¹⁹I > [ 100 % , β+ , 2,396.7 keV ] > ¹¹⁹Te | | | | | | | | | | | | | | | | | | | | | | | | | | | | | | | | | | | | 100.000'000 | % | ¹¹⁹Sn | | | | | | | | | | | | | | | | | | | | | | | | | | | | | | | | | |
| Isotope_053_i_120_u | Unstable | ¹²⁰I | Fermion | 53 | p | 67 | n | 2 | -1 | 119.910'048'173'0 | u | ~ 0 | % | ~ 0 | -83.789'587'000'0 | MeV | 8.424'027'000'0 | MeV | 1.230'000'000'0 | nm | - | | 1.55E-4 | year | 4.896 | kilo-seconds ( x³ ) | 100.000'000 | % | β+ | 4,592.800 | keV | ¹²⁰Te | ¹²⁰I > [ 100 % , β+ , 4,592.8 keV ] > ¹²⁰Te | | | | | | | | | | | | | | | | | | | | | | | | | | | | | | | | | | | | ? | % | ¹²⁰Sn | | | | | | | | | | | | | | | | | | | | | | | | | | | | | | | | | |
| Isotope_053_i_121_u | Unstable | ¹²¹I | Boson | 53 | p | 68 | n | 5/2 | 1 | 120.907'366'811'0 | u | ~ 0 | % | ~ 0 | -86.287'260'000'0 | MeV | 8.441'754'000'0 | MeV | 2.300'000'000'0 | nm | - | | 2.42E-4 | year | 7.630 | kilo-seconds ( x³ ) | 100.000'000 | % | β+ | 1,241.700 | keV | ¹²¹Te | ¹²¹I > [ 100 % , β+ , 1,241.7 keV ] > ¹²¹Te | | | | | | | | | | | | | | | | | | | | | | | | | | | | | | | | | | | | 100.000'000 | % | ¹²¹Sb | | | | | | | | | | | | | | | | | | | | | | | | | | | | | | | | | |
| Isotope_053_i_122_u | Unstable | ¹²²I | Fermion | 53 | p | 69 | n | 1 | 1 | 121.907'589'284'0 | u | ~ 0 | % | ~ 0 | -86.080'028'000'0 | MeV | 8.437'019'000'0 | MeV | 0.940'000'000'0 | nm | - | | 6.91E-6 | year | 217.980 | seconds ( x⁰ ) | 100.000'000 | % | β+ | 3,211.800 | keV | ¹²²Te | ¹²²I > [ 100 % , β+ , 3,211.8 keV ] > ¹²²Te | | | | | | | | | | | | | | | | | | | | | | | | | | | | | | | | | | | | 100.000'000 | % | ¹²²Te | | | | | | | | | | | | | | | | | | | | | | | | | | | | | | | | | |
| Isotope_053_i_123_u | Unstable | ¹²³I | Boson | 53 | p | 70 | n | 5/2 | 1 | 122.905'588'965'0 | u | ~ 0 | % | ~ 0 | -87.943'313'000'0 | MeV | 8.449'195'000'0 | MeV | 2.818'000'000'0 | nm | - | | 1.51E-3 | year | 47.605 | kilo-seconds ( x³ ) | 100.000'000 | % | β+ | 206.380 | keV | ¹²³Te | ¹²³I > [ 100 % , β+ , 206.38 keV ] > ¹²³Te | | | | | | | | | | | | | | | | | | | | | | | | | | | | | | | | | | | | 100.000'000 | % | ¹²³Sb | | | | | | | | | | | | | | | | | | | | | | | | | | | | | | | | | |
| Isotope_053_i_124_u | Unstable | ¹²⁴I | Fermion | 53 | p | 71 | n | 2 | -1 | 123.906'209'852'0 | u | ~ 0 | % | ~ 0 | -87.364'961'000'0 | MeV | 8.441'483'000'0 | MeV | 1.140'000'000'0 | nm | - | | 1.14E-2 | year | 360.798 | kilo-seconds ( x³ ) | 100.000'000 | % | β+ | 2,137.390 | keV | ¹²⁴Te | ¹²⁴I > [ 100 % , β+ , 2,137.39 keV ] > ¹²⁴Te | | | | | | | | | | | | | | | | | | | | | | | | | | | | | | | | | | | | 100.000'000 | % | ¹²⁴Te | | | | | | | | | | | | | | | | | | | | | | | | | | | | | | | | | |
| Isotope_053_i_125_u | Unstable | ¹²⁵I | Boson | 53 | p | 72 | n | 5/2 | 1 | 124.904'630'164'0 | u | ~ 0 | % | ~ 0 | -88.836'431'000'0 | MeV | 8.450'294'000'0 | MeV | 2.821'000'000'0 | nm | 0.889'000'000'0 | b | 1.63E-1 | year | 5.130 | mega-seconds ( x⁶ ) | 100.000'000 | % | ϵ | 185.770 | keV | ¹²⁵Te | ¹²⁵I > [ 100 % , ϵ , 185.77 keV ] > ¹²⁵Te | | | | | | | | | | | | | | | | | | | | | | | | | | | | | | | | | | | | 100.000'000 | % | ¹²⁵Te | | | | | | | | | | | | | | | | | | | | | | | | | | | | | | | | | |
| Isotope_053_i_126_u | Unstable | ¹²⁶I | Fermion | 53 | p | 73 | n | 2 | -1 | 125.905'624'153'0 | u | ~ 0 | % | ~ 0 | -87.910'536'000'0 | MeV | 8.439'937'000'0 | MeV | 1.436'000'000'0 | nm | - | | 3.54E-2 | year | 1.117 | mega-seconds ( x⁶ ) | 52.700'000 | % | β+ | 1,131.840 | keV | ¹²⁶Te | ¹²⁶I > [ 52.7 % , β+ , 1,131.84 keV ] > ¹²⁶Te | | | β- | 1,258.000 | keV | ¹²⁶Xe | ¹²⁶I > [ , β- , 1,258.0 keV ] > ¹²⁶Xe | | | | | | | | | | | | | | | | | | | | | | | | | | | | | 52.700'000 | % | ¹²⁶Te | | | | | | | | | | | | | | | | | | | | | | | | | | | | | | | | | |
| Isotope_053_i_127_s | Stable | ¹²⁷I | Boson | 53 | p | 74 | n | 5/2 | 1 | 126.904'472'681'0 | u | 100.000'000 | % | 126.904'472'681'0 | -88.983'125'000'0 | MeV | 8.445'481'000'0 | MeV | 2.813'270'000'0 | nm | -0.790'000'000'0 | b | - | | | | | | | | | | | | | | | | | | | | | | | | | | | | | | | | | | | | | | | | | | | | | | | | | | | | | | | | | | | | | | | | | | | | | | | | | | | | | | | | | |
| Isotope_053_i_128_u | Unstable | ¹²⁸I | Fermion | 53 | p | 75 | n | 1 | 1 | 127.905'809'443'0 | u | ~ 0 | % | ~ 0 | -87.737'939'000'0 | MeV | 8.432'829'000'0 | MeV | - | | - | | 4.75E-5 | year | 1.499 | kilo-seconds ( x³ ) | 93.100'000 | % | β- | 2,122.100 | keV | ¹²⁸Xe | ¹²⁸I > [ 93.1 % , β- , 2,122.1 keV ] > ¹²⁸Xe | | | β+ | 231.950 | keV | ¹²⁸Te | ¹²⁸I > [ , β+ , 231.95 keV ] > ¹²⁸Te | | | | | | | | | | | | | | | | | | | | | | | | | | | | | 100.000'000 | % | ¹²⁸Xe | | | | | | | | | | | | | | | | | | | | | | | | | | | | | | | | | |
| Isotope_053_i_129_u | Unstable | ¹²⁹I | Boson | 53 | p | 76 | n | 7/2 | 1 | 128.904'987'722'0 | u | ~ 0 | % | ~ 0 | -88.503'367'000'0 | MeV | 8.435'960'000'0 | MeV | 2.621'000'000'0 | nm | 0.553'000'000'0 | b | 1.57E+7 | years | 495.454 | tera-seconds ( x¹² ) | 100.000'000 | % | β- | 194.020 | keV | ¹²⁹Xe | ¹²⁹I > [ 100 % , β- , 194.02 keV ] > ¹²⁹Xe | | | | | | | | | | | | | | | | | | | | | | | | | | | | | | | | | | | | 100.000'000 | % | ¹²⁹Xe | | | | | | | | | | | | | | | | | | | | | | | | | | | | | | | | | |
| Isotope_053_i_130_u | Unstable | ¹³⁰I | Fermion | 53 | p | 77 | n | 5 | 1 | 129.906'674'247'0 | u | ~ 0 | % | ~ 0 | -86.932'379'000'0 | MeV | 8.421'071'000'0 | MeV | - | | - | | 1.41E-3 | year | 44.496 | kilo-seconds ( x³ ) | 100.000'000 | % | β- | 2,949.330 | keV | ¹³⁰Xe | ¹³⁰I > [ 100 % , β- , 2,949.33 keV ] > ¹³⁰Xe | | | | | | | | | | | | | | | | | | | | | | | | | | | | | | | | | | | | 100.000'000 | % | ¹³⁰Xe | | | | | | | | | | | | | | | | | | | | | | | | | | | | | | | | | |
| Isotope_053_i_131_u | Unstable | ¹³¹I | Boson | 53 | p | 78 | n | 7/2 | 1 | 130.906'124'609'0 | u | ~ 0 | % | ~ 0 | -87.444'363'000'0 | MeV | 8.422'309'000'0 | MeV | 2.724'000'000'0 | nm | -0.400'000'000'0 | b | 2.20E-2 | year | 692.990 | kilo-seconds ( x³ ) | 100.000'000 | % | β- | 970.848 | keV | ¹³¹Xe | ¹³¹I > [ 100 % , β- , 970.848 keV ] > ¹³¹Xe | | | | | | | | | | | | | | | | | | | | | | | | | | | | | | | | | | | | 100.000'000 | % | ¹³¹Xe | | | | | | | | | | | | | | | | | | | | | | | | | | | | | | | | | |
| Isotope_053_i_132_u | Unstable | ¹³²I | Fermion | 53 | p | 79 | n | 4 | 1 | 131.907'997'381'0 | u | ~ 0 | % | ~ 0 | -85.699'888'000'0 | MeV | 8.406'435'000'0 | MeV | 3.088'000'000'0 | nm | 0.090'000'000'0 | b | 2.62E-4 | year | 8.262 | kilo-seconds ( x³ ) | 100.000'000 | % | β- | 3,580.590 | keV | ¹³²Xe | ¹³²I > [ 100 % , β- , 3,580.59 keV ] > ¹³²Xe | | | | | | | | | | | | | | | | | | | | | | | | | | | | | | | | | | | | 100.000'000 | % | ¹³²Xe | | | | | | | | | | | | | | | | | | | | | | | | | | | | | | | | | |
| Isotope_053_i_133_u | Unstable | ¹³³I | Boson | 53 | p | 80 | n | 7/2 | 1 | 132.907'796'939'0 | u | ~ 0 | % | ~ 0 | -85.886'598'000'0 | MeV | 8.405'319'000'0 | MeV | 2.856'000'000'0 | nm | 0.270'000'000'0 | b | 2.37E-3 | year | 74.916 | kilo-seconds ( x³ ) | 100.000'000 | % | β- | 1,757.000 | keV | ¹³³Xe | ¹³³I > [ 100 % , β- , 1,757.0 keV ] > ¹³³Xe | | | | | | | | | | | | | | | | | | | | | | | | | | | | | | | | | | | | 100.000'000 | % | ¹³³Cs | | | | | | | | | | | | | | | | | | | | | | | | | | | | | | | | | |
| Isotope_053_i_134_u | Unstable | ¹³⁴I | Fermion | 53 | p | 81 | n | 4 | 1 | 133.909'744'465'0 | u | ~ 0 | % | ~ 0 | -84.072'490'000'0 | MeV | 8.389'288'000'0 | MeV | - | | - | | 9.98E-5 | year | 3.150 | kilo-seconds ( x³ ) | 100.000'000 | % | β- | 4,052.000 | keV | ¹³⁴Xe | ¹³⁴I > [ 100 % , β- , 4,052.0 keV ] > ¹³⁴Xe | | | | | | | | | | | | | | | | | | | | | | | | | | | | | | | | | | | | ? | % | ¹³⁴Ba | | | | | | | | | | | | | | | | | | | | | | | | | | | | | | | | | |
| Isotope_053_i_135_u | Unstable | ¹³⁵I | Boson | 53 | p | 82 | n | 7/2 | 1 | 134.910'048'121'0 | u | ~ 0 | % | ~ 0 | -83.789'636'000'0 | MeV | 8.385'8.385'8.385'8.385 | MeV | - | | - | | 7.51E-4 | year | 23.699 | kilo-seconds ( x³ ) | 100.000'000 | % | β- | 2,627.400 | keV | ¹³⁵Xe | ¹³⁵I > [ 100 % , β- , 2,627.4 keV ] > ¹³⁵Xe | | | | | | | | | | | | | | | | | | | | | | | | | | | | | | | | | | | | 100.000'000 | % | ¹³⁵Ba | | | | | | | | | | | | | | | | | | | | | | | | | | | | | | | | | |
| Isotope_053_i_136_u | Unstable | ¹³⁶I | Fermion | 53 | p | 83 | n | 1 | -1 | 135.914'653'993'0 | u | ~ 0 | % | ~ 0 | -79.499'294'000'0 | MeV | 8.350'986'000'0 | MeV | - | | - | | 2.64E-6 | year | 83.400 | seconds ( x⁰ ) | 100.000'000 | % | β- | 6,925.800 | keV | ¹³⁶Xe | ¹³⁶I > [ 100 % , β- , 6,925.8 keV ] > ¹³⁶Xe | | | | | | | | | | | | | | | | | | | | | | | | | | | | | | | | | | | | ? | % | ¹³⁶Ba | | | | | | | | | | | | | | | | | | | | | | | | | | | | | | | | | |
| Isotope_053_i_137_u | Unstable | ¹³⁷I | Boson | 53 | p | 84 | n | 7/2 | 1 | 136.917'870'840'0 | u | ~ 0 | % | ~ 0 | -76.502'820'000'0 | MeV | 8.327'072'000'0 | MeV | - | | - | | 6.75E-8 | year | 2.130 | seconds ( x⁰ ) | 93.000'000 | % | β- | 5,876.500 | keV | ¹³⁷Xe | ¹³⁷I > [ 93 % , β- , 5,876.5 keV ] > ¹³⁷Xe | | | β-n | 1,851.000 | keV | ¹³⁶Xe | ¹³⁷I > [ , β-n , 1,851.0 keV ] > ¹³⁶Xe | | | | | | | | | | | | | | | | | | | | | | | | | | | | | 93.000'000 | % | ¹³⁷Ba | ? | % | ¹³⁶Ba | | | | | | | | | | | | | | | | | | | | | | | | | | | | | | |
| Isotope_053_i_138_u | Unstable | ¹³⁸I | Fermion | 53 | p | 85 | n | 2 | -1 | 137.922'349'591'0 | u | ~ 0 | % | ~ 0 | -72.330'890'000'0 | MeV | 8.294'988'000'0 | MeV | - | | - | | 1.97E-7 | year | 6.230 | seconds ( x⁰ ) | 95.000'000 | % | β- | 7,820.000 | keV | ¹³⁸Xe | ¹³⁸I > [ 95 % , β- , 7,820.0 keV ] > ¹³⁸Xe | | | β-n | 1,977.100 | keV | ¹³⁷Xe | ¹³⁸I > [ , β-n , 1,977.1 keV ] > ¹³⁷Xe | | | | | | | | | | | | | | | | | | | | | | | | | | | | | 95.000'000 | % | ¹³⁶Ba | 5.460'000 | % | ¹³⁷Ba | | | | | | | | | | | | | | | | | | | | | | | | | | | | | | |
| Isotope_053_i_139_u | Unstable | ¹³⁹I | Boson | 53 | p | 86 | n | 7/2 | 1 | 138.926'099'478'0 | u | ~ 0 | % | ~ 0 | -68.837'893'000'0 | MeV | 8.268'249'000'0 | MeV | - | | - | | 7.23E-8 | year | 2.282 | seconds ( x⁰ ) | 90.000'000 | % | β- | 6,806.000 | keV | ¹³⁹Xe | ¹³⁹I > [ 90 % , β- , 6,806.0 keV ] > ¹³⁹Xe | | | β-n | 3,241.700 | keV | ¹³⁸Xe | ¹³⁹I > [ , β-n , 3,241.7 keV ] > ¹³⁸Xe | | | | | | | | | | | | | | | | | | | | | | | | | | | | | 91.000'000 | % | ¹³⁹La | 10.000'000 | % | ¹³⁸Ba | | | | | | | | | | | | | | | | | | | | | | | | | | | | | | |
| Isotope_053_i_140_u | Unstable | ¹⁴⁰I | Fermion | 53 | p | 87 | n | 3 | -1 | 139.931'000'000'0 | u | ~ 0 | % | ~ 0 | -64.273'000'000'0 | MeV | 8.234'000'000'0 | MeV | - | | - | | 2.73E-8 | year | 860.000 | milli-seconds ( x⁻³ ) | 91.000'000 | % | β- | 8,718.000 | keV | ¹⁴⁰Xe | ¹⁴⁰I > [ 91 % , β- , 8,718.0 keV ] > ¹⁴⁰Xe | | | β-n | 3,299.000 | keV | ¹³⁹Xe | ¹⁴⁰I > [ , β-n , 3,299.0 keV ] > ¹³⁹Xe | | | | | | | | | | | | | | | | | | | | | | | | | | | | | 91.000'000 | % | ¹⁴⁰Ce | 9.300'000 | % | ¹³⁹La | | | | | | | | | | | | | | | | | | | | | | | | | | | | | | |
| Isotope_053_i_141_u | Unstable | ¹⁴¹I | Boson | 53 | p | 88 | n | 7/2 | 1 | 140.935'030'000'0 | u | ~ 0 | % | ~ 0 | -60.519'000'000'0 | MeV | 8.206'000'000'0 | MeV | - | | - | | 1.36E-8 | year | 430.000 | milli-seconds ( x⁻³ ) | 79.000'000 | % | β- | 7,808.000 | keV | ¹⁴¹Xe | ¹⁴¹I > [ 79 % , β- , 7,808.0 keV ] > ¹⁴¹Xe | | | β-n | 4,401.000 | keV | ¹⁴⁰Xe | ¹⁴¹I > [ , β-n , 4,401.0 keV ] > ¹⁴⁰Xe | | | | | | | | | | | | | | | | | | | | | | | | | | | | | 79.000'000 | % | ¹⁴¹Pr | 21.062'410 | % | ¹⁴⁰Ce | | | | | | | | | | | | | | | | | | | | | | | | | | | | | | |
| Isotope_053_i_142_u | Unstable | ¹⁴²I | Fermion | 53 | p | 89 | n | 2 | -1 | 141.940'180'000'0 | u | ~ 0 | % | ~ 0 | -55.722'000'000'0 | MeV | 8.172'8.172'8.172'8.172 | MeV | - | | - | | 6.34E-9 | year | 200.000 | milli-seconds ( x⁻³ ) | 75.000'000 | % | β- | 9,753.000 | keV | ¹⁴²Xe | ¹⁴²I > [ 75 % , β- , 9,753.0 keV ] > ¹⁴²Xe | | | β-n | 4,353.000 | keV | ¹⁴¹Xe | ¹⁴²I > [ , β-n , 4,353.0 keV ] > ¹⁴¹Xe | | | | | | | | | | | | | | | | | | | | | | | | | | | | | 25.337'500 | % | ¹⁴¹Pr | 0.019'845 | % | ¹⁴⁰Ce | ? | % | ¹⁴²Nd | ? | % | ¹³⁸Ba | | | | | | | | | | | | | | | | | | | | | | | | |
| Isotope_053_i_143_u | Unstable | ¹⁴³I | Boson | 53 | p | 90 | n | 7/2 | 1 | 142.944'560'000'0 | u | ~ 0 | % | ~ 0 | -51.642'000'000'0 | MeV | 8.142'000'000'0 | MeV | - | | - | | 3.17E-9 | year | 100.000 | milli-seconds ( x⁻³ ) | 40.000'000 | % | β-n | 5,792.000 | keV | ¹⁴²Xe | ¹⁴³I > [ 40 % , β-n , 5,792.0 keV ] > ¹⁴²Xe | | | | | | | | | | | | | | | | | | | | | | | | | | | | | | | | | | | | 0.180'000 | % | ¹⁴¹Pr | 0.000'050 | % | ¹⁴⁰Ce | ? | % | ¹⁴²Nd | ? | % | ¹³⁸Ba | | | | | | | | | | | | | | | | | | | | | | | | |
| Isotope_053_i_144_u | Unstable | ¹⁴⁴I | Fermion | 53 | p | 91 | n | 1 | -1 | 143.949'990'000'0 | u | ~ 0 | % | ~ 0 | -46.584'000'000'0 | MeV | -46.584'000'000'0 | MeV | - | | - | | 1.58E-9 | year | 50.000 | milli-seconds ( x⁻³ ) | 40.000'000 | % | β-n | 5,789.000 | keV | ¹⁴³Xe | ¹⁴⁴I > [ 40 % , β-n , 5,789.0 keV ] > ¹⁴³Xe | | | | | | | | | | | | | | | | | | | | | | | | | | | | | | | | | | | | 38.808'000 | % | ¹⁴³Nd | 0.000'360 | % | ¹⁴¹Pr | ? | % | ¹⁴²Nd | ? | % | ¹³⁸Ba | | | | | | | | | | | | | | | | | | | | | | | | |
---