HYDROGEN TO OGANESSON
ATOMIC ARCHITECTURE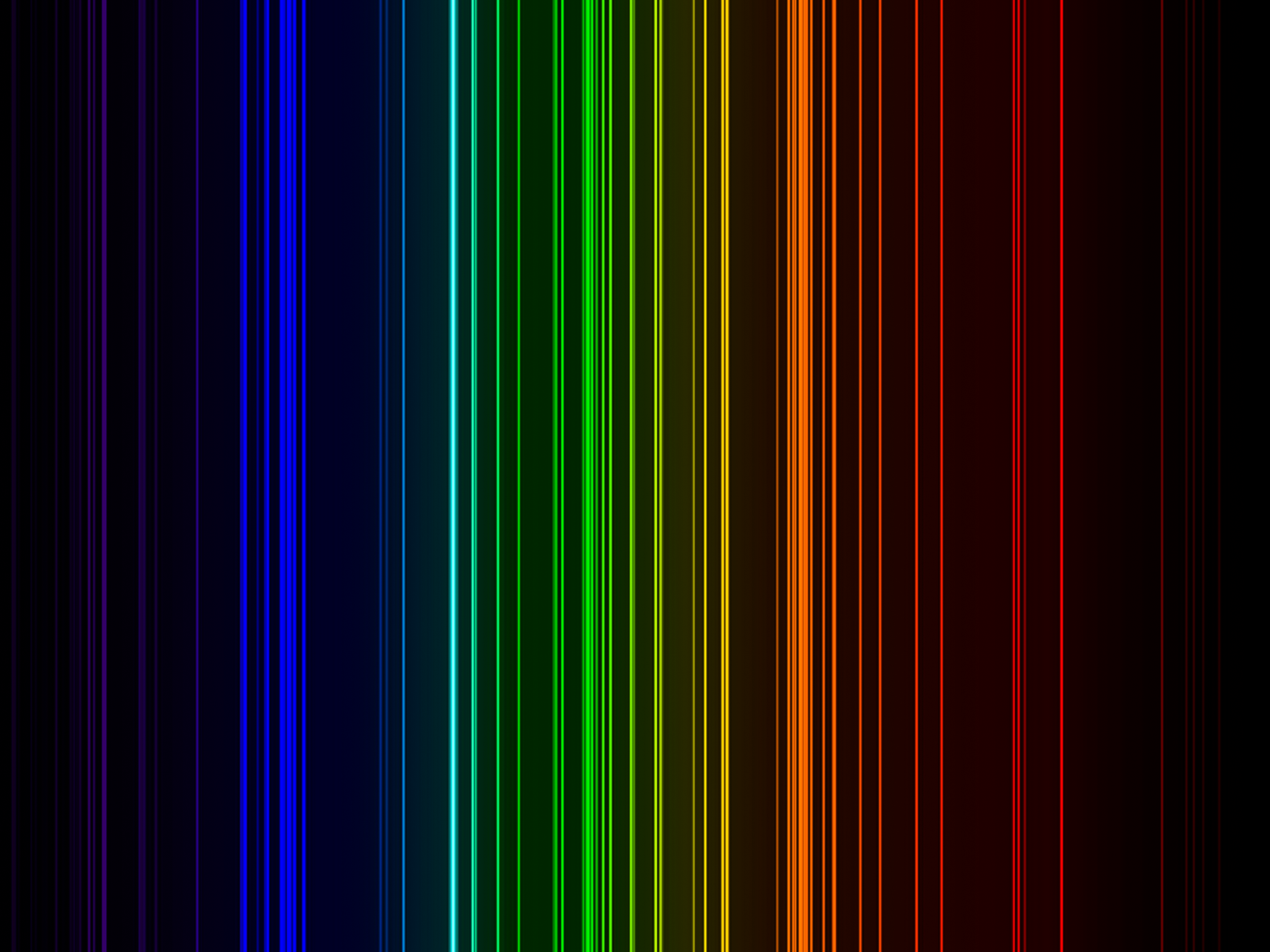 Spectrograph

Elemental Tile

Indium
···
OVERVIEW
Indium
In (49)
ˈɪndiəm
PHONETICS
---
IDENTIFICATION
Indium is a post-transition metallic element that is rare in Earth's crust. The metal is very soft, malleable and easily fusible, with a melting point higher than sodium, but lower than lithium or tin. Chemically, indium is similar to gallium and thallium.
ELEMENT BRIEF
---
1863 by Ferdinand Reich and Hieronymus Theodor Richter, Germany.
DISCOVERY
---
German, Indigo ('indigo').
ETYMOLOGY
---
Indium
ELEMENT
---
In
SYMBOL
---
49
ATOMIC NUMBER
---
7440-74-6
CAS NUMBER
---
PHYSICAL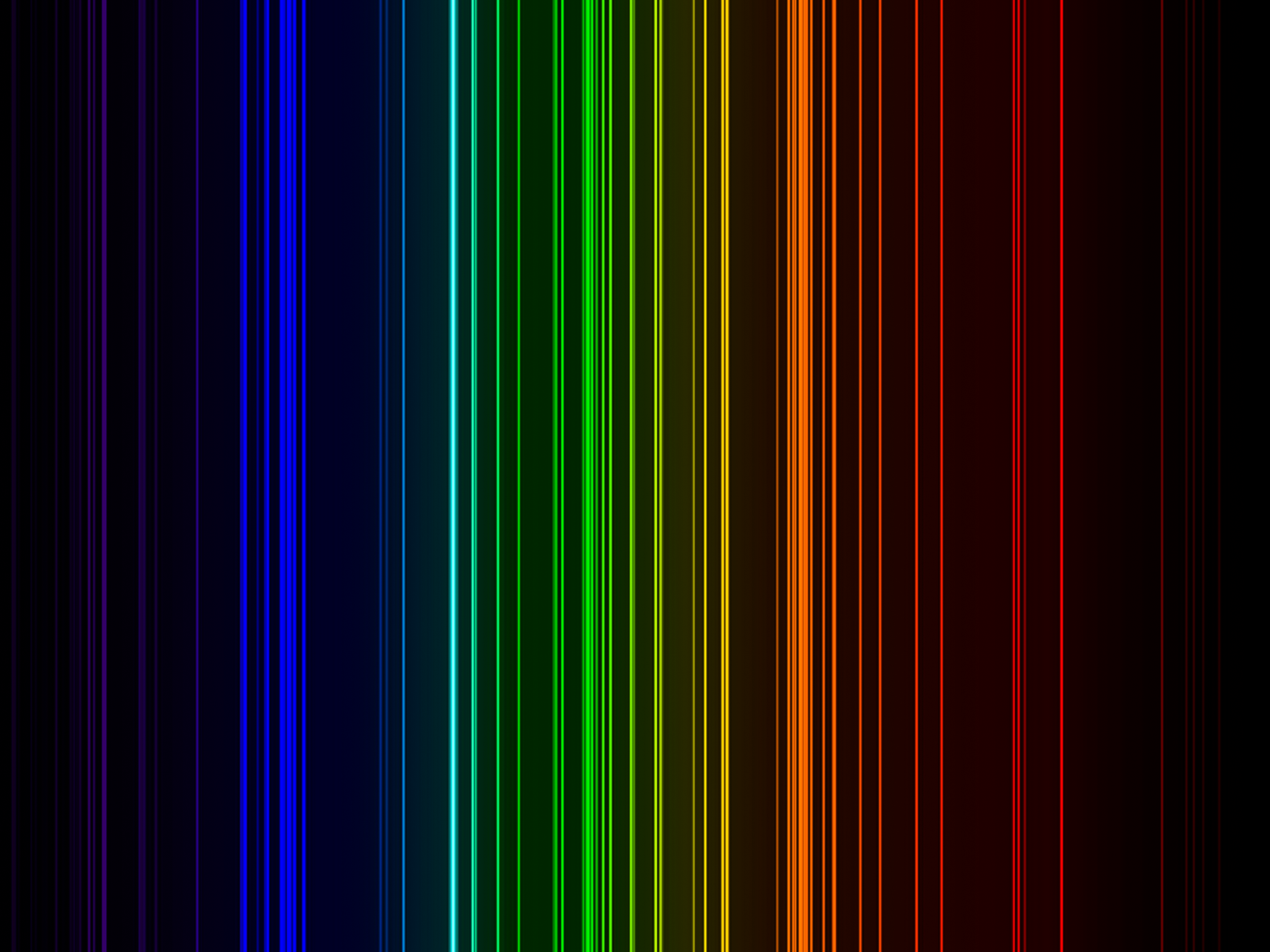 ELEMENTAL SPECTRUM
---
Silver
ELEMENTAL COLOUR
---
-
REFRACTIVE INDEX
---
-
POISSON RATIO
---
15.707 cm³
MOLAR VOLUME
---
8.83M Pa, 87.145'3 Atm
BRINELL HARDNESS
---
1.20
MOHS HARDNESS
---
-
VICKERS HARDNESS
---
1,215 m/s, Mach 3.542'3
SPEED OF SOUND
---
-
BULK MODULUS
---
-
SHEAR MODULUS
---
11.00G Pa, 108.561'6k Atm
YOUNG MODULUS
---
ALLOTROPES
NONE
THERMODYNAMIC
429.75 K, 156.60 °C
MELTING POINT
---
2,345.15 K, 2,072.00 °C
BOILING POINT
---
-
AUTOMATIC IGNITION
---
-
FLASHPOINT
---
-
CRITICAL TEMPERATURE
---
-
CRITICAL PRESSURE
---
82.000'000 W/(m K)
THERMAL CONDUCTIVITY
---
0.000'032'1 K¯¹
THERMAL EXPANSION
---
233.00 J/(kg K)
SPECIFIC HEAT
---
230.000 kJ/mol
HEAT FUSION
---
-
HEAT VAPORISATION
---
-
HEAT COMBUSTION
---
-
CURIE POINT
---
-
NEEL POINT
---
-
ADIABATIC INDEX
---
Solid
PHASE
---
ELECTROMAGNETIC
Conductor
ELECTRICAL TYPE
---
12.00M S/m
CONDUCTIVITY
---
80.00n Ω.m
RESISTIVITY
---
3.410 K
SUPERCONDUCTING POINT
---
Diamagnetic
MAGNETIC TYPE
---
-0.000'000'001'4
MASS SUSCEPTIBILITY
---
-0.000'000'000'161'00
MOLAR SUSCEPTIBILITY
---
-0.000'010'200'00
VOLUME SUSCEPTIBILITY
---
STRUCTURE
Transition Metal
CLASSIFICATION
---
114.818'086'2
ATOMIC WEIGHT
---
156 pm
ATOMIC RADIUS
---
142 pm
COVALENT RADIUS SINGLE BOND
---
136 pm
COVALENT RADIUS DOUBLE BOND
---
146 pm
COVALENT RADIUS TRIPLE BOND
---
193 pm
VAN DER WAALS RADIUS
---
[Kr]5s²4d¹⁰5p¹
ELECTRON CONFIGURATION
---
Tetragonal, Primitive
CRYSTAL STRUCTURE
---
7.310'00 g/cm³
DENSITY AS SOLID
---
7.020'00 g/cm³
DENSITY AS LIQUID
---
-
DENSITY AS GAS
---
I4/mmm
SPACE GROUP NAME
---
139
SPACE GROUP NUMBER
---
π/2, π/2 π/2
LATTICE ANGLES
---
325.23, 325.23 494.61 pm
LATTICE CONSTANTS
---
REACTIVITY
3
VALENCE
---
1.78
ELECTRONEGATIVITY
---
38.98 kJ/mol
ELECTRON AFFINITY
---
IONISATION ENERGY
---
ELEMENTAL DISTRIBUTION
0.000'000'03 %
UNIVERSE
---
0.000'004'4 %
METEORITES
---
0.000'000'4 %
SUN
---
0.000'016 %
EARTH CRUST
---
0.000'000'000'03 %
OCEANS
---
-
HUMANS
---
ISOTOPES
Stable
HALF LIFE
---
Stable
LIFETIME
---
5p¹ = 5, 1, -1, +1/2
QUANTUM NUMBERS
---
2.620'00 b σs
NEUTRON CROSS SECTION
---
193.800'00 b σa
NEUTRON MASS ABSORPTION
---
STABLE ISOTOPES
---
UNSTABLE ISOTOPES
---
ISOTOPIC CHAIN
| Isotope | Stability | Symbol | Type | Protons | | Neutrons | | Spin | Parity | Mass | | Abundance | | Mass Measure | Mass Excess | | Binding Energy | | Dipole Moment | | Quadrupole Moment | | Halflife in Years | | Halflife in Seconds | | A01 Decay Probability | | A01 Decay Mode | A01 Decay Energy | | A01 Decay Daughter | A01 Decay Link | A02 Decay Probability | | A02 Decay Mode | A02 Decay Energy | | A02 Decay Daughter | A02 Decay Link | A03 Decay Probability | | A03 Decay Mode | A03 Decay Energy | | A03 Decay Daughter | A03 Decay Link | A04 Decay Probability | | A04 Decay Mode | A04 Decay Energy | | A04 Decay Daughter | A04 Decay Link | A05 Decay Probability | | A05 Decay Mode | A05 Decay Energy | | A05 Decay Daughter | A05 Decay Link | A06 Decay Probability | | A06 Decay Mode | A06 Decay Energy | | A06 Decay Daughter | A06 Decay Link | Y01 Decay Product Yield | | Y01 Decay Product Nuclide | Y02 Decay Product Yield | | Y02 Decay Product Nuclide | Y03 Decay Product Yield | | Y03 Decay Product Nuclide | Y04 Decay Product Yield | | Y04 Decay Product Nuclide | Y05 Decay Product Yield | | Y05 Decay Product Nuclide | Y06 Decay Product Yield | | Y06 Decay Product Nuclide | Y07 Decay Product Yield | | Y07 Decay Product Nuclide | Y08 Decay Product Yield | | Y08 Decay Product Nuclide | Y09 Decay Product Yield | | Y09 Decay Product Nuclide | Y10 Decay Product Yield | | Y10 Decay Product Nuclide | Y11 Decay Product Yield | | Y11 Decay Product Nuclide | Y12 Decay Product Yield | | Y12 Decay Product Nuclide |
| --- | --- | --- | --- | --- | --- | --- | --- | --- | --- | --- | --- | --- | --- | --- | --- | --- | --- | --- | --- | --- | --- | --- | --- | --- | --- | --- | --- | --- | --- | --- | --- | --- | --- | --- | --- | --- | --- | --- | --- | --- | --- | --- | --- | --- | --- | --- | --- | --- | --- | --- | --- | --- | --- | --- | --- | --- | --- | --- | --- | --- | --- | --- | --- | --- | --- | --- | --- | --- | --- | --- | --- | --- | --- | --- | --- | --- | --- | --- | --- | --- | --- | --- | --- | --- | --- | --- | --- | --- | --- | --- | --- | --- | --- | --- | --- | --- | --- | --- | --- | --- | --- | --- | --- | --- |
| Isotope_049_in_97_u | Unstable | ⁹⁷In | Boson | 49 | p | 48 | n | 9/2 | 1 | 96.949'540'000'0 | u | ~ 0 | % | ~ 0 | -47.003'000'000'0 | MeV | 8.161'000'000'0 | MeV | - | | - | | 1.58E-10 | year | 5.000 | milli-seconds ( x⁻³ ) | ? | % | p | 1,812.000 | keV | ⁹⁶Cd | ⁹⁷In > [ ? % , p , 1,812.0 keV ] > ⁹⁶Cd | | | β+ | 12,578.000 | keV | ⁹⁷Cd | ⁹⁷In > [ , β+ , 12,578.0 keV ] > ⁹⁷Cd | | | | | | | | | | | | | | | | | | | | | | | | | | | | | ? | % | ⁹⁷Mo | ? | % | ⁹⁵Mo | ? | % | ⁹⁶Mo | | | | | | | | | | | | | | | | | | | | | | | | | | | |
| Isotope_049_in_98_u | Unstable | ⁹⁸In | Fermion | 49 | p | 49 | n | 0 | 1 | 97.942'140'000'0 | u | ~ 0 | % | ~ 0 | -53.896'000'000'0 | MeV | 8.230'000'000'0 | MeV | - | | - | | 1.43E-9 | year | 45.000 | milli-seconds ( x⁻³ ) | 100.000'000 | % | β+ | 12,712.000 | keV | ⁹⁸Cd | ⁹⁸In > [ 100 % , β+ , 12,712.0 keV ] > ⁹⁸Cd | | | β+p | ? | keV | ⁹⁷Ag | ⁹⁸In > [ , β+p , ? keV ] > ⁹⁷Ag | | | | | | | | | | | | | | | | | | | | | | | | | | | | | 100.000'000 | % | ⁹⁸Ru | 0.026'200 | % | ⁹⁷Mo | | | | | | | | | | | | | | | | | | | | | | | | | | | | | | |
| Isotope_049_in_99_u | Unstable | ⁹⁹In | Boson | 49 | p | 50 | n | 9/2 | 1 | 98.934'220'000'0 | u | ~ 0 | % | ~ 0 | -61.274'000'000'0 | MeV | 8.303'000'000'0 | MeV | - | | - | | 9.82E-8 | year | 3.100 | seconds ( x⁰ ) | 100.000'000 | % | β+ | 7,557.000 | keV | ⁹⁹Cd | ⁹⁹In > [ 100 % , β+ , 7,557.0 keV ] > ⁹⁹Cd | | | β+p | ? | keV | ⁹⁸Ag | ⁹⁹In > [ , β+p , ? keV ] > ⁹⁸Ag | | | | | | | | | | | | | | | | | | | | | | | | | | | | | 100.000'000 | % | ⁹⁹Ru | 0.210'000 | % | ⁹⁸Ru | 0.000'100 | % | ⁹⁵Mo | ? | % | ⁹⁷Mo | | | | | | | | | | | | | | | | | | | | | | | | |
| Isotope_049_in_100_u | Unstable | ¹⁰⁰In | Fermion | 49 | p | 51 | n | ? | 0 | 99.931'110'851'0 | u | ~ 0 | % | ~ 0 | -64.169'829'000'0 | MeV | 8.329'666'000'0 | MeV | - | | - | | 1.87E-7 | year | 5.900 | seconds ( x⁰ ) | 96.000'000 | % | β+ | 9,058.000 | keV | ¹⁰⁰Cd | ¹⁰⁰In > [ 96 % , β+ , 9,058.0 keV ] > ¹⁰⁰Cd | | | β+p | ? | keV | ⁹⁹Ag | ¹⁰⁰In > [ , β+p , ? keV ] > ⁹⁹Ag | | | | | | | | | | | | | | | | | | | | | | | | | | | | | 96.000'000 | % | ¹⁰⁰Ru | 3.900'000 | % | ⁹⁹Ru | | | | | | | | | | | | | | | | | | | | | | | | | | | | | | |
| Isotope_049_in_101_u | Unstable | ¹⁰¹In | Boson | 49 | p | 52 | n | 9/2 | 1 | 100.926'340'000'0 | u | ~ 0 | % | ~ 0 | -68.614'000'000'0 | MeV | 8.371'000'000'0 | MeV | - | | - | | 4.78E-7 | year | 15.100 | seconds ( x⁰ ) | 100.000'000 | % | β+ | 6,112.000 | keV | ¹⁰¹Cd | ¹⁰¹In > [ 100 % , β+ , 6,112.0 keV ] > ¹⁰¹Cd | | | β+p | ? | keV | ¹⁰⁰Ag | ¹⁰¹In > [ , β+p , ? keV ] > ¹⁰⁰Ag | | | | | | | | | | | | | | | | | | | | | | | | | | | | | 100.000'000 | % | ¹⁰¹Ru | ? | % | ¹⁰⁰Ru | | | | | | | | | | | | | | | | | | | | | | | | | | | | | | |
| Isotope_049_in_102_u | Unstable | ¹⁰²In | Fermion | 49 | p | 53 | n | 6 | 1 | 101.924'090'238'0 | u | ~ 0 | % | ~ 0 | -70.709'488'000'0 | MeV | 8.388'714'000'0 | MeV | - | | - | | 7.38E-7 | year | 23.300 | seconds ( x⁰ ) | 100.000'000 | % | β+ | 7,946.000 | keV | ¹⁰²Cd | ¹⁰²In > [ 100 % , β+ , 7,946.0 keV ] > ¹⁰²Cd | | | β+p | ? | keV | ¹⁰¹Ag | ¹⁰²In > [ , β+p , ? keV ] > ¹⁰¹Ag | | | | | | | | | | | | | | | | | | | | | | | | | | | | | 0.009'300 | % | ¹⁰¹Ru | ? | % | ¹⁰²Ru | | | | | | | | | | | | | | | | | | | | | | | | | | | | | | |
| Isotope_049_in_103_u | Unstable | ¹⁰³In | Boson | 49 | p | 54 | n | 9/2 | 1 | 102.919'914'188'0 | u | ~ 0 | % | ~ 0 | -74.599'453'000'0 | MeV | 8.423'399'000'0 | MeV | - | | - | | 1.90E-6 | year | 60.000 | seconds ( x⁰ ) | 100.000'000 | % | β+ | 5,027.000 | keV | ¹⁰³Cd | ¹⁰³In > [ 100 % , β+ , 5,027.0 keV ] > ¹⁰³Cd | | | | | | | | | | | | | | | | | | | | | | | | | | | | | | | | | | | | 100.000'000 | % | ¹⁰³Ru | | | | | | | | | | | | | | | | | | | | | | | | | | | | | | | | | |
| Isotope_049_in_104_u | Unstable | ¹⁰⁴In | Fermion | 49 | p | 55 | n | ? | 0 | 103.918'296'171'0 | u | ~ 0 | % | ~ 0 | -76.106'627'000'0 | MeV | 8.434'506'000'0 | MeV | - | | - | | 3.49E-6 | year | 109.980 | seconds ( x⁰ ) | 100.000'000 | % | β+ | 6,845.000 | keV | ¹⁰⁴Cd | ¹⁰⁴In > [ 100 % , β+ , 6,845.0 keV ] > ¹⁰⁴Cd | | | | | | | | | | | | | | | | | | | | | | | | | | | | | | | | | | | | 100.000'000 | % | ¹⁰⁴Pd | | | | | | | | | | | | | | | | | | | | | | | | | | | | | | | | | |
| Isotope_049_in_105_u | Unstable | ¹⁰⁵In | Boson | 49 | p | 56 | n | 9/2 | 1 | 104.914'673'540'0 | u | ~ 0 | % | ~ 0 | -79.481'085'000'0 | MeV | 8.463'185'000'0 | MeV | 5.675'000'000'0 | nm | 0.830'000'000'0 | b | 9.63E-6 | year | 304.020 | seconds ( x⁰ ) | 100.000'000 | % | β+ | 3,826.800 | keV | ¹⁰⁵Cd | ¹⁰⁵In > [ 100 % , β+ , 3,826.8 keV ] > ¹⁰⁵Cd | | | | | | | | | | | | | | | | | | | | | | | | | | | | | | | | | | | | 100.000'000 | % | ¹⁰⁵Pd | | | | | | | | | | | | | | | | | | | | | | | | | | | | | | | | | |
| Isotope_049_in_106_u | Unstable | ¹⁰⁶In | Fermion | 49 | p | 57 | n | 7 | 1 | 105.913'465'411'0 | u | ~ 0 | % | ~ 0 | -80.606'451'000'0 | MeV | 8.470'105'000'0 | MeV | 4.916'000'000'0 | nm | 0.970'000'000'0 | b | 1.17E-5 | year | 370.020 | seconds ( x⁰ ) | 100.000'000 | % | β+ | 5,503.800 | keV | ¹⁰⁶Cd | ¹⁰⁶In > [ 100 % , β+ , 5,503.8 keV ] > ¹⁰⁶Cd | | | | | | | | | | | | | | | | | | | | | | | | | | | | | | | | | | | | ? | % | ¹⁰⁶Pd | | | | | | | | | | | | | | | | | | | | | | | | | | | | | | | | | |
| Isotope_049_in_107_u | Unstable | ¹⁰⁷In | Boson | 49 | p | 58 | n | 9/2 | 1 | 106.910'295'100'0 | u | ~ 0 | % | ~ 0 | -83.559'577'000'0 | MeV | 8.493'977'000'0 | MeV | 5.585'000'000'0 | nm | 0.807'000'000'0 | b | 6.15E-5 | year | 1.940 | kilo-seconds ( x³ ) | 100.000'000 | % | β+ | 2,403.000 | keV | ¹⁰⁷Cd | ¹⁰⁷In > [ 100 % , β+ , 2,403.0 keV ] > ¹⁰⁷Cd | | | | | | | | | | | | | | | | | | | | | | | | | | | | | | | | | | | | 1,000.000'000 | % | ¹⁰⁷Ag | | | | | | | | | | | | | | | | | | | | | | | | | | | | | | | | | |
| Isotope_049_in_108_u | Unstable | ¹⁰⁸In | Fermion | 49 | p | 59 | n | 7 | 1 | 107.909'698'180'0 | u | ~ 0 | % | ~ 0 | -84.115'603'000'0 | MeV | 8.495'212'000'0 | MeV | 4.561'000'000'0 | nm | 1.005'000'000'0 | b | 1.11E-4 | year | 3.499 | kilo-seconds ( x³ ) | 100.000'000 | % | β+ | 4,114.520 | keV | ¹⁰⁸Cd | ¹⁰⁸In > [ 100 % , β+ , 4,114.52 keV ] > ¹⁰⁸Cd | | | | | | | | | | | | | | | | | | | | | | | | | | | | | | | | | | | | ? | % | ¹⁰⁸Pd | | | | | | | | | | | | | | | | | | | | | | | | | | | | | | | | | |
| Isotope_049_in_109_u | Unstable | ¹⁰⁹In | Boson | 49 | p | 60 | n | 9/2 | 1 | 108.907'150'507'0 | u | ~ 0 | % | ~ 0 | -86.488'746'000'0 | MeV | 8.513'095'000'0 | MeV | 5.538'000'000'0 | nm | 0.084'100'000'0 | b | 4.76E-4 | year | 15.012 | kilo-seconds ( x³ ) | 100.000'000 | % | β+ | 997.480 | keV | ¹⁰⁹Cd | ¹⁰⁹In > [ 100 % , β+ , 997.48 keV ] > ¹⁰⁹Cd | | | | | | | | | | | | | | | | | | | | | | | | | | | | | | | | | | | | 100.000'000 | % | ¹⁰⁹Ag | | | | | | | | | | | | | | | | | | | | | | | | | | | | | | | | | |
| Isotope_049_in_110_u | Unstable | ¹¹⁰In | Fermion | 49 | p | 61 | n | 7 | 1 | 109.907'165'274'0 | u | ~ 0 | % | ~ 0 | -86.474'990'000'0 | MeV | 8.508'954'000'0 | MeV | 4.713'000'000'0 | nm | 1.000'000'000'0 | b | 5.70E-4 | year | 18.000 | kilo-seconds ( x³ ) | 100.000'000 | % | β+ | 2,855.800 | keV | ¹¹⁰Cd | ¹¹⁰In > [ 100 % , β+ , 2,855.8 keV ] > ¹¹⁰Cd | | | | | | | | | | | | | | | | | | | | | | | | | | | | | | | | | | | | 100.000'000 | % | ¹¹⁰Cd | | | | | | | | | | | | | | | | | | | | | | | | | | | | | | | | | |
| Isotope_049_in_111_u | Unstable | ¹¹¹In | Boson | 49 | p | 62 | n | 9/2 | 1 | 110.905'103'278'0 | u | ~ 0 | % | ~ 0 | -88.395'728'000'0 | MeV | 8.522'315'000'0 | MeV | 5.503'000'000'0 | nm | 0.080'400'000'0 | b | 7.68E-3 | year | 242.330 | kilo-seconds ( x³ ) | 100.000'000 | % | ϵ | 861.790 | keV | ¹¹¹Cd | ¹¹¹In > [ 100 % , ϵ , 861.79 keV ] > ¹¹¹Cd | | | | | | | | | | | | | | | | | | | | | | | | | | | | | | | | | | | | 100.000'000 | % | ¹¹¹Cd | | | | | | | | | | | | | | | | | | | | | | | | | | | | | | | | | |
| Isotope_049_in_112_u | Unstable | ¹¹²In | Fermion | 49 | p | 63 | n | 1 | 1 | 111.905'532'331'0 | u | ~ 0 | % | ~ 0 | -87.996'067'000'0 | MeV | 8.514'720'000'0 | MeV | 2.820'000'000'0 | nm | 0.087'000'000'0 | b | 2.85E-5 | year | 898.200 | seconds ( x⁰ ) | 56.000'000 | % | β+ | 1,562.250 | keV | ¹¹²Cd | ¹¹²In > [ 56 % , β+ , 1,562.25 keV ] > ¹¹²Cd | | | β- | 665.200 | keV | ¹¹²Sn | ¹¹²In > [ , β- , 665.2 keV ] > ¹¹²Sn | | | | | | | | | | | | | | | | | | | | | | | | | | | | | 56.000'000 | % | ¹¹²Cd | | | | | | | | | | | | | | | | | | | | | | | | | | | | | | | | | |
| Isotope_049_in_113_s | Stable | ¹¹³In | Boson | 49 | p | 64 | n | 9/2 | 1 | 112.904'057'761'0 | u | 4.290'000 | % | 4.843'584'077'9 | -89.369'620'000'0 | MeV | 8.522'951'000'0 | MeV | 5.528'900'000'0 | nm | 0.799'000'000'0 | b | - | | | | | | | | | | | | | | | | | | | | | | | | | | | | | | | | | | | | | | | | | | | | | | | | | | | | | | | | | | | | | | | | | | | | | | | | | | | | | | | | | |
| Isotope_049_in_114_u | Unstable | ¹¹⁴In | Fermion | 49 | p | 65 | n | 1 | 1 | 113.904'913'876'0 | u | ~ 0 | % | ~ 0 | -88.572'155'000'0 | MeV | 8.511'994'000'0 | MeV | 2.817'000'000'0 | nm | - | | 2.28E-6 | year | 71.880 | seconds ( x⁰ ) | 99.500'000 | % | β- | 1,988.746 | keV | ¹¹⁴Sn | ¹¹⁴In > [ 99.5 % , β- , 1,988.746 keV ] > ¹¹⁴Sn | | | β+ | 426.590 | keV | ¹¹⁴Cd | ¹¹⁴In > [ , β+ , 426.59 keV ] > ¹¹⁴Cd | | | | | | | | | | | | | | | | | | | | | | | | | | | | | 99.500'000 | % | ¹¹⁴Sn | | | | | | | | | | | | | | | | | | | | | | | | | | | | | | | | | |
| Isotope_049_in_115_u | Unstable | ¹¹⁵In | Boson | 49 | p | 66 | n | 9/2 | 1 | 114.903'878'484'0 | u | 95.710'000 | % | 109.974'502'097'0 | -89.536'616'000'0 | MeV | 8.516'549'000'0 | MeV | 5.540'800'000'0 | nm | 0.860'000'000'0 | b | 4.41E+14 | years | 13.911 | zetta-seconds ( x²¹ ) | 100.000'000 | % | β- | 499.360 | keV | ¹¹⁵Sn | ¹¹⁵In > [ 100 % , β- , 499.36 keV ] > ¹¹⁵Sn | | | | | | | | | | | | | | | | | | | | | | | | | | | | | | | | | | | | 100.000'000 | % | ¹¹⁵Sn | | | | | | | | | | | | | | | | | | | | | | | | | | | | | | | | | |
| Isotope_049_in_116_u | Unstable | ¹¹⁶In | Fermion | 49 | p | 67 | n | 1 | 1 | 115.905'259'703'0 | u | ~ 0 | % | ~ 0 | -88.250'019'000'0 | MeV | -88.250'019'000'0 | MeV | 2.786'300'000'0 | nm | 0.090'000'000'0 | b | 4.47E-7 | year | 14.100 | seconds ( x⁰ ) | 100.000'000 | % | β- | 3,278.090 | keV | ¹¹⁶Sn | ¹¹⁶In > [ 100 % , β- , 3,278.09 keV ] > ¹¹⁶Sn | | | ϵ | 469.370 | keV | ¹¹⁶Cd | ¹¹⁶In > [ , ϵ , 469.37 keV ] > ¹¹⁶Cd | | | | | | | | | | | | | | | | | | | | | | | | | | | | | 100.230'000 | % | ¹¹⁶Sn | | | | | | | | | | | | | | | | | | | | | | | | | | | | | | | | | |
| Isotope_049_in_117_u | Unstable | ¹¹⁷In | Boson | 49 | p | 68 | n | 9/2 | 1 | 116.904'513'564'0 | u | ~ 0 | % | ~ 0 | -88.945'042'000'0 | MeV | 8.503'882'000'0 | MeV | 5.519'000'000'0 | nm | 0.829'000'000'0 | b | 8.21E-5 | year | 2.590 | kilo-seconds ( x³ ) | 100.000'000 | % | β- | 1,454.910 | keV | ¹¹⁷Sn | ¹¹⁷In > [ 100 % , β- , 1,454.91 keV ] > ¹¹⁷Sn | | | | | | | | | | | | | | | | | | | | | | | | | | | | | | | | | | | | 100.000'000 | % | ¹¹⁷Sn | | | | | | | | | | | | | | | | | | | | | | | | | | | | | | | | | |
| Isotope_049_in_118_u | Unstable | ¹¹⁸In | Fermion | 49 | p | 69 | n | 1 | 1 | 117.906'354'367'0 | u | ~ 0 | % | ~ 0 | -87.230'346'000'0 | MeV | 8.485'685'000'0 | MeV | - | | - | | 1.58E-7 | year | 5.000 | seconds ( x⁰ ) | 100.000'000 | % | β- | 4,425.710 | keV | ¹¹⁸Sn | ¹¹⁸In > [ 100 % , β- , 4,425.71 keV ] > ¹¹⁸Sn | | | | | | | | | | | | | | | | | | | | | | | | | | | | | | | | | | | | 100.000'000 | % | ¹¹⁸Sn | | | | | | | | | | | | | | | | | | | | | | | | | | | | | | | | | |
| Isotope_049_in_119_u | Unstable | ¹¹⁹In | Boson | 49 | p | 70 | n | 9/2 | 1 | 118.905'845'350'0 | u | ~ 0 | % | ~ 0 | -87.704'492'000'0 | MeV | 8.486'187'000'0 | MeV | 5.515'000'000'0 | nm | 0.854'000'000'0 | b | 4.44E-6 | year | 139.980 | seconds ( x⁰ ) | 100.000'000 | % | β- | 2,363.870 | keV | ¹¹⁹Sn | ¹¹⁹In > [ 100 % , β- , 2,363.87 keV ] > ¹¹⁹Sn | | | | | | | | | | | | | | | | | | | | | | | | | | | | | | | | | | | | 100.000'000 | % | ¹¹⁹Sn | | | | | | | | | | | | | | | | | | | | | | | | | | | | | | | | | |
| Isotope_049_in_120_u | Unstable | ¹²⁰In | Fermion | 49 | p | 71 | n | 1 | 1 | 119.907'959'608'0 | u | ~ 0 | % | ~ 0 | -85.735'073'000'0 | MeV | 8.466'318'000'0 | MeV | - | | - | | 9.76E-8 | year | 3.080 | seconds ( x⁰ ) | 100.000'000 | % | β- | 5,370.000 | keV | ¹²⁰Sn | ¹²⁰In > [ 100 % , β- , 5,370.0 keV ] > ¹²⁰Sn | | | | | | | | | | | | | | | | | | | | | | | | | | | | | | | | | | | | 100.000'000 | % | ¹²⁰Sn | | | | | | | | | | | | | | | | | | | | | | | | | | | | | | | | | |
| Isotope_049_in_121_u | Unstable | ¹²¹In | Boson | 49 | p | 72 | n | 9/2 | 1 | 120.907'845'822'0 | u | ~ 0 | % | ~ 0 | -85.841'064'000'0 | MeV | 8.463'929'000'0 | MeV | 5.502'5.502'5.502'5.502 | nm | 0.814'000'000'0 | b | 7.32E-7 | year | 23.100 | seconds ( x⁰ ) | 100.000'000 | % | β- | 3,363.000 | keV | ¹²¹Sn | ¹²¹In > [ 100 % , β- , 3,363.0 keV ] > ¹²¹Sn | | | | | | | | | | | | | | | | | | | | | | | | | | | | | | | | | | | | 100.000'000 | % | ¹²¹Sb | | | | | | | | | | | | | | | | | | | | | | | | | | | | | | | | | |
| Isotope_049_in_122_u | Unstable | ¹²²In | Fermion | 49 | p | 73 | n | 1 | 1 | 121.910'276'010'0 | u | ~ 0 | % | ~ 0 | -83.577'359'000'0 | MeV | 8.442'8.442'8.442'8.442 | MeV | - | | - | | 4.75E-8 | year | 1.500 | seconds ( x⁰ ) | 100.000'000 | % | β- | 6,368.600 | keV | ¹²²Sn | ¹²²In > [ 100 % , β- , 6,368.6 keV ] > ¹²²Sn | | | | | | | | | | | | | | | | | | | | | | | | | | | | | | | | | | | | ? | % | ¹²²Te | | | | | | | | | | | | | | | | | | | | | | | | | | | | | | | | | |
| Isotope_049_in_123_u | Unstable | ¹²³In | Boson | 49 | p | 74 | n | 9/2 | 1 | 122.910'438'276'0 | u | ~ 0 | % | ~ 0 | -83.426'209'000'0 | MeV | 8.437'912'000'0 | MeV | 5.491'000'000'0 | nm | 0.757'000'000'0 | b | 1.89E-7 | year | 5.980 | seconds ( x⁰ ) | 100.000'000 | % | β- | 4,394.300 | keV | ¹²³Sn | ¹²³In > [ 100 % , β- , 4,394.3 keV ] > ¹²³Sn | | | | | | | | | | | | | | | | | | | | | | | | | | | | | | | | | | | | 100.000'000 | % | ¹²³Sb | | | | | | | | | | | | | | | | | | | | | | | | | | | | | | | | | |
| Isotope_049_in_124_u | Unstable | ¹²⁴In | Fermion | 49 | p | 75 | n | 3 | 1 | 123.913'175'231'0 | u | ~ 0 | % | ~ 0 | -80.876'752'000'0 | MeV | 8.414'396'000'0 | MeV | 4.043'000'000'0 | nm | 0.610'000'000'0 | b | 9.85E-8 | year | 3.110 | seconds ( x⁰ ) | 100.000'000 | % | β- | 7,360.000 | keV | ¹²⁴Sn | ¹²⁴In > [ 100 % , β- , 7,360.0 keV ] > ¹²⁴Sn | | | | | | | | | | | | | | | | | | | | | | | | | | | | | | | | | | | | ? | % | ¹²⁴Te | | | | | | | | | | | | | | | | | | | | | | | | | | | | | | | | | |
| Isotope_049_in_125_u | Unstable | ¹²⁵In | Boson | 49 | p | 76 | n | 9/2 | 1 | 124.913'600'588'0 | u | ~ 0 | % | ~ 0 | -80.480'534'000'0 | MeV | 8.408'482'000'0 | MeV | 5.502'5.502'5.502'5.502 | nm | 0.710'000'000'0 | b | 7.48E-8 | year | 2.360 | seconds ( x⁰ ) | 100.000'000 | % | β- | 5,418.000 | keV | ¹²⁵Sn | ¹²⁵In > [ 100 % , β- , 5,418.0 keV ] > ¹²⁵Sn | | | | | | | | | | | | | | | | | | | | | | | | | | | | | | | | | | | | 100.000'000 | % | ¹²⁵Te | | | | | | | | | | | | | | | | | | | | | | | | | | | | | | | | | |
| Isotope_049_in_126_u | Unstable | ¹²⁶In | Fermion | 49 | p | 77 | n | 3 | 1 | 125.916'463'857'0 | u | ~ 0 | % | ~ 0 | -77.813'416'000'0 | MeV | 8.384'638'000'0 | MeV | 4.043'000'000'0 | nm | 0.494'000'000'0 | b | 4.85E-8 | year | 1.530 | seconds ( x⁰ ) | 100.000'000 | % | β- | 8,207.000 | keV | ¹²⁶Sn | ¹²⁶In > [ 100 % , β- , 8,207.0 keV ] > ¹²⁶Sn | | | | | | | | | | | | | | | | | | | | | | | | | | | | | | | | | | | | 100.000'000 | % | ¹²⁶Te | | | | | | | | | | | | | | | | | | | | | | | | | | | | | | | | | |
| Isotope_049_in_127_u | Unstable | ¹²⁷In | Boson | 49 | p | 78 | n | 9/2 | 1 | 126.917'353'091'0 | u | ~ 0 | % | ~ 0 | -76.985'100'000'0 | MeV | 8.375'649'000'0 | MeV | 5.522'000'000'0 | nm | 0.590'000'000'0 | b | 3.45E-8 | year | 1.090 | seconds ( x⁰ ) | 100.000'000 | % | β- | 6,514.000 | keV | ¹²⁷Sn | ¹²⁷In > [ 100 % , β- , 6,514.0 keV ] > ¹²⁷Sn | | | β-n | 964.000 | keV | ¹²⁶Sn | ¹²⁷In > [ , β-n , 964.0 keV ] > ¹²⁶Sn | | | | | | | | | | | | | | | | | | | | | | | | | | | | | 100.000'000 | % | ¹²⁷I | 0.030'000 | % | ¹²⁶Te | | | | | | | | | | | | | | | | | | | | | | | | | | | | | | |
| Isotope_049_in_128_u | Unstable | ¹²⁸In | Fermion | 49 | p | 79 | n | 3 | 1 | 127.920'172'328'0 | u | ~ 0 | % | ~ 0 | -74.358'998'000'0 | MeV | 8.352'755'000'0 | MeV | - | | - | | 2.66E-8 | year | 840.000 | milli-seconds ( x⁻³ ) | 100.000'000 | % | β- | 8,975.600 | keV | ¹²⁸Sn | ¹²⁸In > [ 100 % , β- , 8,975.6 keV ] > ¹²⁸Sn | | | β-n | 1,068.800 | keV | ¹²⁷Sn | ¹²⁸In > [ , β-n , 1,068.8 keV ] > ¹²⁷Sn | | | | | | | | | | | | | | | | | | | | | | | | | | | | | 100.000'000 | % | ¹²⁸Xe | 0.038'000 | % | ¹²⁷I | | | | | | | | | | | | | | | | | | | | | | | | | | | | | | |
| Isotope_049_in_129_u | Unstable | ¹²⁹In | Boson | 49 | p | 80 | n | 9/2 | 1 | 128.921'696'980'0 | u | ~ 0 | % | ~ 0 | -72.938'793'000'0 | MeV | 8.339'564'000'0 | MeV | - | | - | | 1.94E-8 | year | 611.000 | milli-seconds ( x⁻³ ) | 100.000'000 | % | β- | 7,655.000 | keV | ¹²⁹Sn | ¹²⁹In > [ 100 % , β- , 7,655.0 keV ] > ¹²⁹Sn | | | β-n | 2,324.500 | keV | ¹²⁸Sn | ¹²⁹In > [ , β-n , 2,324.5 keV ] > ¹²⁸Sn | | | | | | | | | | | | | | | | | | | | | | | | | | | | | | | | | | | | | | | | | | | | | | | | | | | | | | | | | | | | | | | | |
| Isotope_049_in_130_u | Unstable | ¹³⁰In | Fermion | 49 | p | 81 | n | 1 | -1 | 129.924'970'049'0 | u | ~ 0 | % | ~ 0 | -69.889'949'000'0 | MeV | -69.889'949'000'0 | MeV | - | | - | | 9.19E-9 | year | 290.000 | milli-seconds ( x⁻³ ) | 99.000'000 | % | β- | 10,249.000 | keV | ¹³⁰Sn | ¹³⁰In > [ 99 % , β- , 10,249.0 keV ] > ¹³⁰Sn | | | β-n | 2,632.500 | keV | ¹²⁹Sn | ¹³⁰In > [ , β-n , 2,632.5 keV ] > ¹²⁹Sn | | | | | | | | | | | | | | | | | | | | | | | | | | | | | 99.000'000 | % | ¹³⁰Xe | 0.930'000 | % | ¹²⁹Xe | | | | | | | | | | | | | | | | | | | | | | | | | | | | | | |
| Isotope_049_in_131_u | Unstable | ¹³¹In | Boson | 49 | p | 82 | n | 9/2 | 1 | 130.926'851'767'0 | u | ~ 0 | % | ~ 0 | -68.137'141'000'0 | MeV | 8.298'814'000'0 | MeV | - | | - | | 8.87E-9 | year | 280.000 | milli-seconds ( x⁻³ ) | 98.000'000 | % | β- | 9,177.100 | keV | ¹³¹Sn | ¹³¹In > [ 98 % , β- , 9,177.1 keV ] > ¹³¹Sn | | | β-n | 3,930.000 | keV | ¹³⁰Sn | ¹³¹In > [ , β-n , 3,930.0 keV ] > ¹³⁰Sn | | | | | | | | | | | | | | | | | | | | | | | | | | | | | 98.000'000 | % | ¹³¹Xe | 2.200'000 | % | ¹³⁰Xe | | | | | | | | | | | | | | | | | | | | | | | | | | | | | | |
| Isotope_049_in_132_u | Unstable | ¹³²In | Fermion | 49 | p | 83 | n | 7 | -1 | 131.932'990'260'0 | u | ~ 0 | % | ~ 0 | -62.419'171'000'0 | MeV | 8.253'773'000'0 | MeV | - | | - | | 6.53E-9 | year | 206.000 | milli-seconds ( x⁻³ ) | 94.000'000 | % | β- | 14,135.000 | keV | ¹³²Sn | ¹³²In > [ 94 % , β- , 14,135.0 keV ] > ¹³²Sn | | | β-n | 6,823.700 | keV | ¹³¹Sn | ¹³²In > [ , β-n , 6,823.7 keV ] > ¹³¹Sn | | | | | | | | | | | | | | | | | | | | | | | | | | | | | 64.000'000 | % | ¹³²Xe | 6.200'000 | % | ¹³¹Xe | | | | | | | | | | | | | | | | | | | | | | | | | | | | | | |
| Isotope_049_in_133_u | Unstable | ¹³³In | Boson | 49 | p | 84 | n | 9/2 | 1 | 132.937'810'000'0 | u | ~ 0 | % | ~ 0 | -57.930'000'000'0 | MeV | 8.219'000'000'0 | MeV | - | | - | | 5.23E-9 | year | 165.000 | milli-seconds ( x⁻³ ) | 85.000'000 | % | β-n | 10,553.000 | keV | ¹³²Sn | ¹³³In > [ 85 % , β-n , 10,553.0 keV ] > ¹³²Sn | | | | | | | | | | | | | | | | | | | | | | | | | | | | | | | | | | | | 85.000'000 | % | ¹³²Xe | | | | | | | | | | | | | | | | | | | | | | | | | | | | | | | | | |
| Isotope_049_in_134_u | Unstable | ¹³⁴In | Fermion | 49 | p | 85 | n | ? | 0 | 133.944'150'000'0 | u | ~ 0 | % | ~ 0 | -52.024'000'000'0 | MeV | 8.173'000'000'0 | MeV | - | | - | | 4.44E-9 | year | 140.000 | milli-seconds ( x⁻³ ) | 65.000'000 | % | β-n | 10,857.000 | keV | ¹³³Sn | ¹³⁴In > [ 65 % , β-n , 10,857.0 keV ] > ¹³³Sn | | | β- | 14,772.000 | keV | ¹³⁴Sn | ¹³⁴In > [ , β- , 14,772.0 keV ] > ¹³⁴Sn | 4.000'000 | % | β-2n | 8,388.000 | keV | ¹³²Sn | ¹³⁴In > [ 4 % , β-2n , 8,388.0 keV ] > ¹³²Sn | | | | | | | | | | | | | | | | | | | | | | 70.270'000 | % | ¹³³Cs | 4.019'110 | % | ¹³²Xe | ? | % | ¹³⁴Ba | | | | | | | | | | | | | | | | | | | | | | | | | | | |
| Isotope_049_in_135_u | Unstable | ¹³⁵In | Boson | 49 | p | 86 | n | 9/2 | 1 | 134.949'330'000'0 | u | ~ 0 | % | ~ 0 | -47.199'000'000'0 | MeV | 8.137'000'000'0 | MeV | - | | - | | 2.92E-9 | year | 92.000 | milli-seconds ( x⁻³ ) | ? | % | β- | 11,526.000 | keV | ¹³⁵Sn | ¹³⁵In > [ ? % , β- , 11,526.0 keV ] > ¹³⁵Sn | | | β-n | 11,526.000 | keV | ¹³⁴Sn | ¹³⁵In > [ , β-n , 11,526.0 keV ] > ¹³⁴Sn | | | | | | | | | | | | | | | | | | | | | | | | | | | | | ? | % | ¹³³Cs | ? | % | ¹³⁵Ba | ? | % | ¹³⁴Ba | | | | | | | | | | | | | | | | | | | | | | | | | | | |
---