HYDROGEN TO OGANESSON
ATOMIC ARCHITECTURE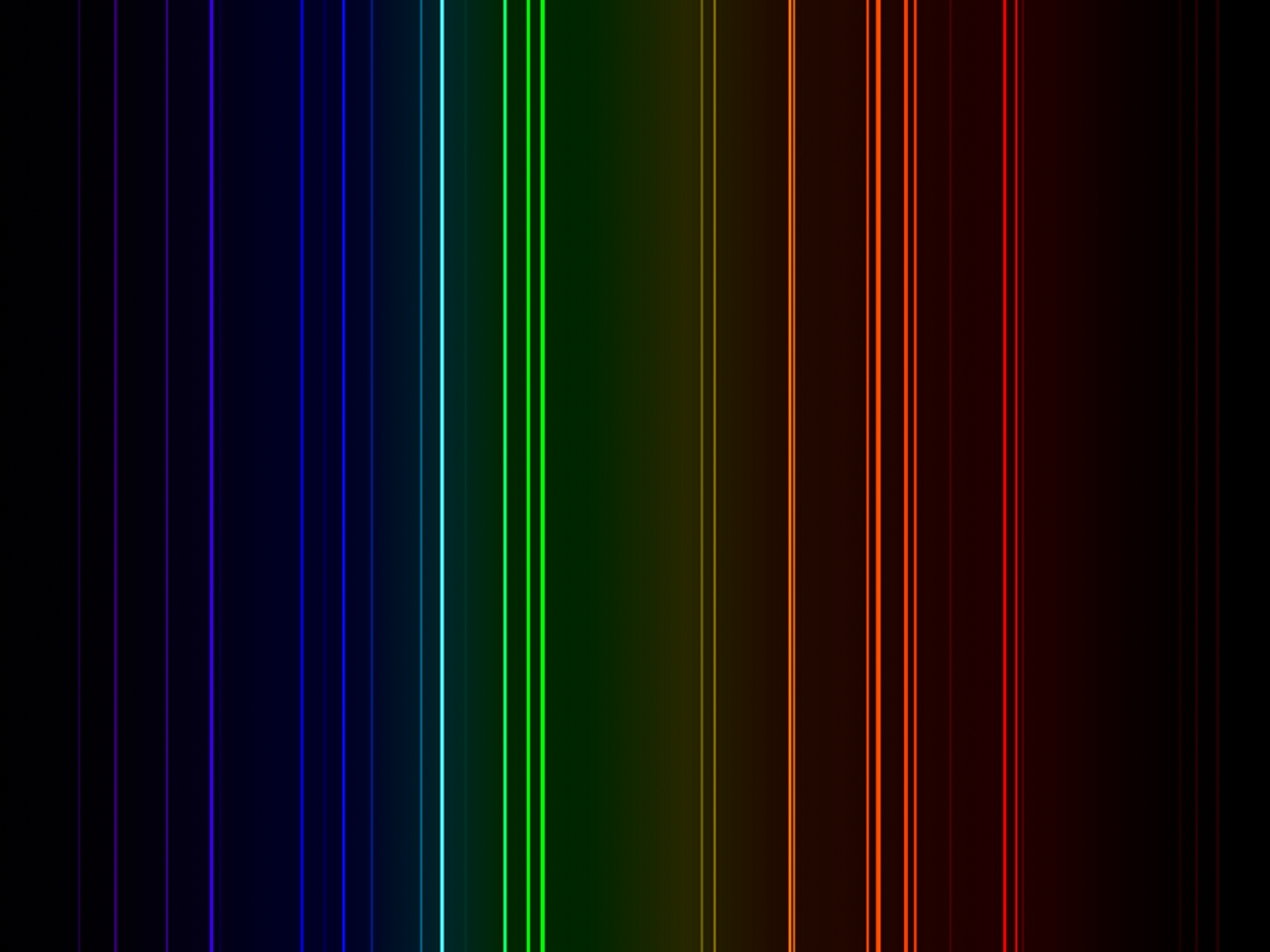 Spectrograph

Elemental Tile

Cadmium Keyite
···
OVERVIEW
Cadmium
Cd (48)
ˈkædmiəm
PHONETICS
---
IDENTIFICATION
Cadmium is a soft, bluish-white metal is chemically similar to the two other stable metals, zinc and mercury. Like zinc, it prefers oxidation state +2 in most of its compounds and like mercury it shows a low melting point compared to transition metals.
ELEMENT BRIEF
---
1817 by Friedrich Strohmeyer, Germany.
DISCOVERY
---
Latin, 'cadmia' meaning 'calamine'.
ETYMOLOGY
---
Cadmium
ELEMENT
---
Cd
SYMBOL
---
48
ATOMIC NUMBER
---
7440-43-9
CAS NUMBER
---
PHYSICAL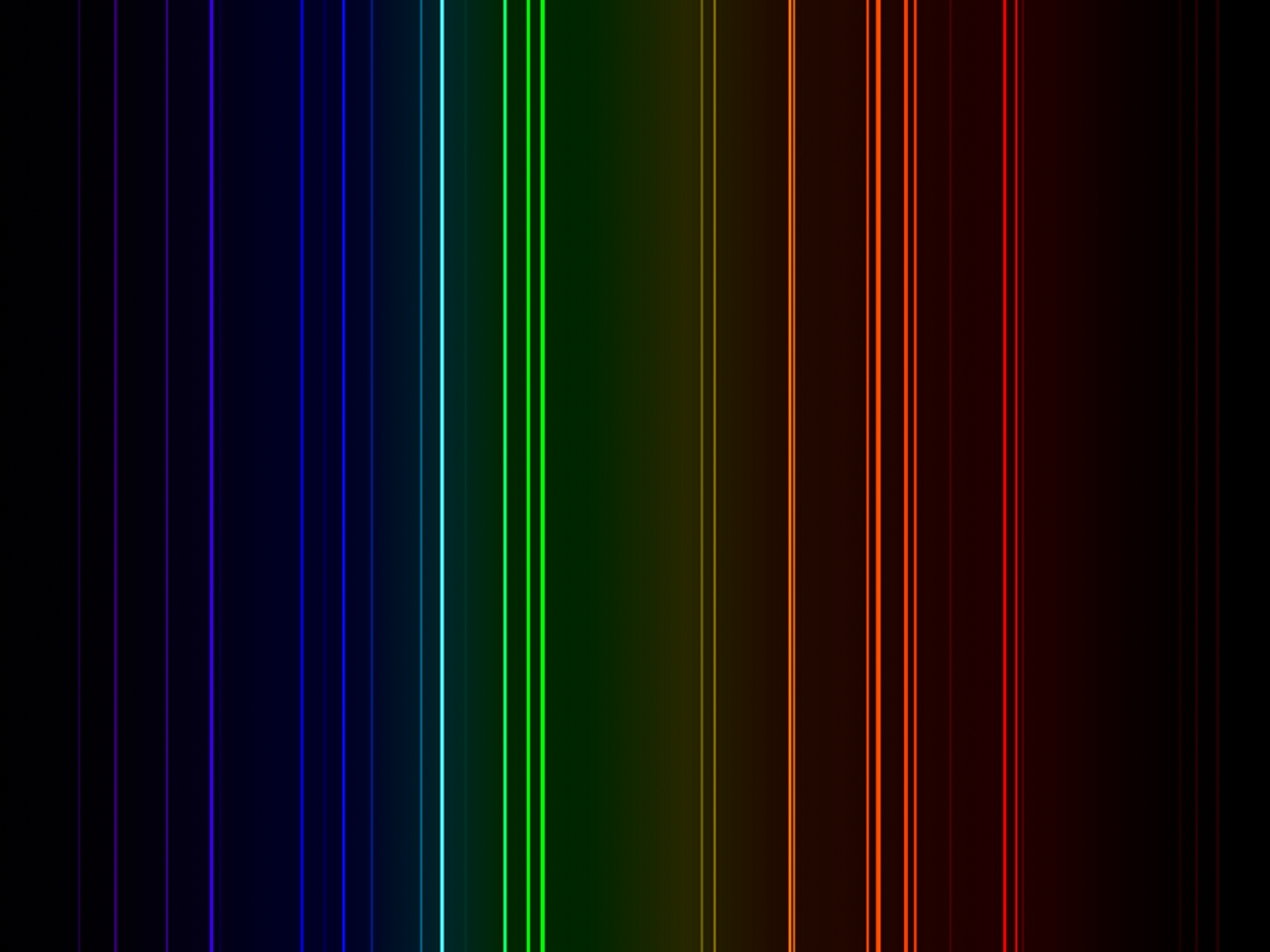 ELEMENTAL SPECTRUM
---
Silver
ELEMENTAL COLOUR
---
-
REFRACTIVE INDEX
---
0.300
POISSON RATIO
---
12.996 cm³
MOLAR VOLUME
---
203.00M Pa, 2.003'5k Atm
BRINELL HARDNESS
---
2.00
MOHS HARDNESS
---
-
VICKERS HARDNESS
---
2,310 m/s, Mach 6.734'7
SPEED OF SOUND
---
42.00G Pa, 414.507'8k Atm
BULK MODULUS
---
30.00G Pa, 296.077'0k Atm
SHEAR MODULUS
---
50.00G Pa, 493.461'6k Atm
YOUNG MODULUS
---
ALLOTROPES
NONE
THERMODYNAMIC
594.22 K, 321.07 °C
MELTING POINT
---
2,435.15 K, 2,162.00 °C
BOILING POINT
---
523.15 K, 250.00 °C
AUTOMATIC IGNITION
---
-
FLASHPOINT
---
-
CRITICAL TEMPERATURE
---
-
CRITICAL PRESSURE
---
97.000'000 W/(m K)
THERMAL CONDUCTIVITY
---
0.000'030'8 K¯¹
THERMAL EXPANSION
---
230.00 J/(kg K)
SPECIFIC HEAT
---
6.300 kJ/mol
HEAT FUSION
---
100.000 kJ/mol
HEAT VAPORISATION
---
-
HEAT COMBUSTION
---
-
CURIE POINT
---
-
NEEL POINT
---
-
ADIABATIC INDEX
---
Solid
PHASE
---
ELECTROMAGNETIC
Conductor
ELECTRICAL TYPE
---
14.00M S/m
CONDUCTIVITY
---
70.00n Ω.m
RESISTIVITY
---
0.517 K
SUPERCONDUCTING POINT
---
Diamagnetic
MAGNETIC TYPE
---
-0.000'000'002'3
MASS SUSCEPTIBILITY
---
-0.000'000'000'259'00
MOLAR SUSCEPTIBILITY
---
-0.000'019'900'00
VOLUME SUSCEPTIBILITY
---
STRUCTURE
Transition Metal
CLASSIFICATION
---
112.411'552'2
ATOMIC WEIGHT
---
161 pm
ATOMIC RADIUS
---
136 pm
COVALENT RADIUS SINGLE BOND
---
144 pm
COVALENT RADIUS DOUBLE BOND
---
-
COVALENT RADIUS TRIPLE BOND
---
230 pm
VAN DER WAALS RADIUS
---
[Kr]5s²4d¹⁰
ELECTRON CONFIGURATION
---
Hexagonal, Close Packed Single
CRYSTAL STRUCTURE
---
8.650'00 g/cm³
DENSITY AS SOLID
---
7.996'00 g/cm³
DENSITY AS LIQUID
---
-
DENSITY AS GAS
---
p6₃/mmc
SPACE GROUP NAME
---
194
SPACE GROUP NUMBER
---
π/2, π/2 2π/3
LATTICE ANGLES
---
297.94, 297.94 561.86 pm
LATTICE CONSTANTS
---
REACTIVITY
2
VALENCE
---
1.69
ELECTRONEGATIVITY
---
67.54 kJ/mol
ELECTRON AFFINITY
---
IONISATION ENERGY
---
ELEMENTAL DISTRIBUTION
0.000'000'2 %
UNIVERSE
---
0.000'044 %
METEORITES
---
0.000'000'6 %
SUN
---
0.000'012 %
EARTH CRUST
---
0.000'000'005 %
OCEANS
---
0.000'07 %
HUMANS
---
ISOTOPES
Stable
HALF LIFE
---
Stable
LIFETIME
---
4d¹⁰ = 4, 2, +2, -1/2
QUANTUM NUMBERS
---
6.500'00 b σs
NEUTRON CROSS SECTION
---
2,520.000'00 b σa
NEUTRON MASS ABSORPTION
---
STABLE ISOTOPES
---
UNSTABLE ISOTOPES
---
ISOTOPIC CHAIN
| Isotope | Stability | Symbol | Type | Protons | | Neutrons | | Spin | Parity | Mass | | Abundance | | Mass Measure | Mass Excess | | Binding Energy | | Dipole Moment | | Quadrupole Moment | | Halflife in Years | | Halflife in Seconds | | A01 Decay Probability | | A01 Decay Mode | A01 Decay Energy | | A01 Decay Daughter | A01 Decay Link | A02 Decay Probability | | A02 Decay Mode | A02 Decay Energy | | A02 Decay Daughter | A02 Decay Link | A03 Decay Probability | | A03 Decay Mode | A03 Decay Energy | | A03 Decay Daughter | A03 Decay Link | A04 Decay Probability | | A04 Decay Mode | A04 Decay Energy | | A04 Decay Daughter | A04 Decay Link | A05 Decay Probability | | A05 Decay Mode | A05 Decay Energy | | A05 Decay Daughter | A05 Decay Link | A06 Decay Probability | | A06 Decay Mode | A06 Decay Energy | | A06 Decay Daughter | A06 Decay Link | Y01 Decay Product Yield | | Y01 Decay Product Nuclide | Y02 Decay Product Yield | | Y02 Decay Product Nuclide | Y03 Decay Product Yield | | Y03 Decay Product Nuclide | Y04 Decay Product Yield | | Y04 Decay Product Nuclide | Y05 Decay Product Yield | | Y05 Decay Product Nuclide | Y06 Decay Product Yield | | Y06 Decay Product Nuclide | Y07 Decay Product Yield | | Y07 Decay Product Nuclide | Y08 Decay Product Yield | | Y08 Decay Product Nuclide | Y09 Decay Product Yield | | Y09 Decay Product Nuclide | Y10 Decay Product Yield | | Y10 Decay Product Nuclide | Y11 Decay Product Yield | | Y11 Decay Product Nuclide | Y12 Decay Product Yield | | Y12 Decay Product Nuclide |
| --- | --- | --- | --- | --- | --- | --- | --- | --- | --- | --- | --- | --- | --- | --- | --- | --- | --- | --- | --- | --- | --- | --- | --- | --- | --- | --- | --- | --- | --- | --- | --- | --- | --- | --- | --- | --- | --- | --- | --- | --- | --- | --- | --- | --- | --- | --- | --- | --- | --- | --- | --- | --- | --- | --- | --- | --- | --- | --- | --- | --- | --- | --- | --- | --- | --- | --- | --- | --- | --- | --- | --- | --- | --- | --- | --- | --- | --- | --- | --- | --- | --- | --- | --- | --- | --- | --- | --- | --- | --- | --- | --- | --- | --- | --- | --- | --- | --- | --- | --- | --- | --- | --- | --- | --- |
| Isotope_048_cd_95_u | Unstable | ⁹⁵Cd | Fermion | 48 | p | 47 | n | 9/2 | 1 | 94.949'870'000'0 | u | ~ 0 | % | ~ 0 | -46.696'000'000'0 | MeV | 8.168'000'000'0 | MeV | - | | - | | 1.58E-10 | year | 5.000 | milli-seconds ( x⁻³ ) | ? | % | β+ | 12,382.000 | keV | ⁹⁵Ag | ⁹⁵Cd > [ ? % , β+ , 12,382.0 keV ] > ⁹⁵Ag | | | β+p | - | | ⁹⁴Pd | ⁹⁵Cd > [ , β+p , - ] > ⁹⁴Pd | | | | | | | | | | | | | | | | | | | | | | | | | | | | | ? | % | ⁹³Nb | ? | % | ⁹⁵Mo | ? | % | ⁹⁴Mo | | | | | | | | | | | | | | | | | | | | | | | | | | | |
| Isotope_048_cd_96_u | Unstable | ⁹⁶Cd | Boson | 48 | p | 48 | n | 0 | 1 | 95.939'770'000'0 | u | ~ 0 | % | ~ 0 | -56.104'000'000'0 | MeV | 8.265'000'000'0 | MeV | - | | - | | 3.17E-8 | year | 1,000.000 | milliseconds ( x⁻³ ) | ? | % | β+ | 7,445.000 | keV | ⁹⁷Ag | ⁹⁶Cd > [ ? % , β+ , 7,445.0 keV ] > ⁹⁷Ag | | | | | | | | | | | | | | | | | | | | | | | | | | | | | | | | | | | | ? | % | ⁹⁵Mo | ? | % | ⁹⁶Mo | | | | | | | | | | | | | | | | | | | | | | | | | | | | | | |
| Isotope_048_cd_97_u | Unstable | ⁹⁷Cd | Fermion | 48 | p | 49 | n | 9/2 | 1 | 96.934'940'000'0 | u | ~ 0 | % | ~ 0 | -60.603'000'000'0 | MeV | 8.309'000'000'0 | MeV | - | | - | | 8.87E-8 | year | 2.800 | seconds ( x⁰ ) | 100.000'000 | % | β+ | 9,194.000 | keV | ⁹⁷Ag | ⁹⁷Cd > [ 100 % , β+ , 9,194.0 keV ] > ⁹⁷Ag | | | β+p | ? | keV | ⁹⁶Pd | ⁹⁷Cd > [ , β+p , ? keV ] > ⁹⁶Pd | | | | | | | | | | | | | | | | | | | | | | | | | | | | | 100.000'000 | % | ⁹⁷Mo | ? | % | ⁹⁶Mo | | | | | | | | | | | | | | | | | | | | | | | | | | | | | | |
| Isotope_048_cd_98_u | Unstable | ⁹⁸Cd | Boson | 48 | p | 50 | n | 0 | 1 | 97.927'395'546'0 | u | ~ 0 | % | ~ 0 | -67.630'614'000'0 | MeV | 8.378'235'000'0 | MeV | - | | - | | 2.92E-7 | year | 9.200 | seconds ( x⁰ ) | 100.000'000 | % | β+ | 4,407.800 | keV | ⁹⁸Ag | ⁹⁸Cd > [ 100 % , β+ , 4,407.8 keV ] > ⁹⁸Ag | | | β+p | ? | keV | ⁹⁷Pd | ⁹⁸Cd > [ , β+p , ? keV ] > ⁹⁷Pd | | | | | | | | | | | | | | | | | | | | | | | | | | | | | 100.000'000 | % | ⁹²Ru | 0.026'200 | % | ⁹⁷Mo | | | | | | | | | | | | | | | | | | | | | | | | | | | | | | |
| Isotope_048_cd_99_u | Unstable | ⁹⁹Cd | Fermion | 48 | p | 51 | n | 5/2 | 1 | 98.925'010'000'0 | u | ~ 0 | % | ~ 0 | -69.853'000'000'0 | MeV | 8.398'000'000'0 | MeV | - | | - | | 5.07E-7 | year | 16.000 | seconds ( x⁰ ) | 100.000'000 | % | β+ | 5,883.000 | keV | ⁹⁹Ag | ⁹⁹Cd > [ 100 % , β+ , 5,883.0 keV ] > ⁹⁹Ag | | | β+p | ? | keV | ⁹⁸Pd | ⁹⁹Cd > [ , β+p , ? keV ] > ⁹⁸Pd | 0.000'100 | % | β+α | ? | keV | ⁹⁵Rh | ⁹⁹Cd > [ 0.0001 % , β+α , ? keV ] > ⁹⁵Rh | | | | | | | | | | | | | | | | | | | | | | 100.000'000 | % | ⁹⁹Ru | 0.210'000 | % | ⁹⁸Ru | 0.000'100 | % | ⁹⁵Mo | | | | | | | | | | | | | | | | | | | | | | | | | | | |
| Isotope_048_cd_100_u | Unstable | ¹⁰⁰Cd | Boson | 48 | p | 52 | n | 0 | 1 | 99.920'289'525'0 | u | ~ 0 | % | ~ 0 | -74.249'829'000'0 | MeV | 8.438'289'000'0 | MeV | - | | - | | 1.56E-6 | year | 49.100 | seconds ( x⁰ ) | 100.000'000 | % | β+ | 2,874.600 | keV | ¹⁰⁰Ag | ¹⁰⁰Cd > [ 100 % , β+ , 2,874.6 keV ] > ¹⁰⁰Ag | | | | | | | | | | | | | | | | | | | | | | | | | | | | | | | | | | | | 100.000'000 | % | ¹⁰⁰Ru | | | | | | | | | | | | | | | | | | | | | | | | | | | | | | | | | |
| Isotope_048_cd_101_u | Unstable | ¹⁰¹Cd | Fermion | 48 | p | 53 | n | 5/2 | 1 | 100.918'681'538'0 | u | ~ 0 | % | ~ 0 | -75.747'660'000'0 | MeV | 8.449'486'000'0 | MeV | - | | - | | 2.59E-6 | year | 81.600 | seconds ( x⁰ ) | 100.000'000 | % | β+ | 4,454.000 | keV | ¹⁰¹Ag | ¹⁰¹Cd > [ 100 % , β+ , 4,454.0 keV ] > ¹⁰¹Ag | | | | | | | | | | | | | | | | | | | | | | | | | | | | | | | | | | | | 100.000'000 | % | ¹⁰¹Ru | | | | | | | | | | | | | | | | | | | | | | | | | | | | | | | | | |
| Isotope_048_cd_102_u | Unstable | ¹⁰²Cd | Boson | 48 | p | 54 | n | 0 | 1 | 101.914'462'258'0 | u | ~ 0 | % | ~ 0 | -79.677'893'000'0 | MeV | 8.484'310'000'0 | MeV | - | | - | | 1.05E-5 | year | 330.000 | seconds ( x⁰ ) | 100.000'000 | % | β+ | 1,564.800 | keV | ¹⁰²Ag | ¹⁰²Cd > [ 100 % , β+ , 1,564.8 keV ] > ¹⁰²Ag | | | | | | | | | | | | | | | | | | | | | | | | | | | | | | | | | | | | ? | % | ¹⁰²Ru | | | | | | | | | | | | | | | | | | | | | | | | | | | | | | | | | |
| Isotope_048_cd_103_u | Unstable | ¹⁰³Cd | Fermion | 48 | p | 55 | n | 5/2 | 1 | 102.913'419'246'0 | u | ~ 0 | % | ~ 0 | -80.649'453'000'0 | MeV | 8.489'733'000'0 | MeV | -0.810'000'000'0 | nm | -0.800'000'000'0 | b | 1.39E-5 | year | 439.980 | seconds ( x⁰ ) | 100.000'000 | % | β+ | 3,119.700 | keV | ¹⁰³Ag | ¹⁰³Cd > [ 100 % , β+ , 3,119.7 keV ] > ¹⁰³Ag | | | | | | | | | | | | | | | | | | | | | | | | | | | | | | | | | | | | 100.000'000 | % | ¹⁰³Rh | | | | | | | | | | | | | | | | | | | | | | | | | | | | | | | | | |
| Isotope_048_cd_104_u | Unstable | ¹⁰⁴Cd | Boson | 48 | p | 56 | n | 0 | 1 | 103.909'849'475'0 | u | ~ 0 | % | ~ 0 | -83.974'674'000'0 | MeV | 8.517'683'000'0 | MeV | - | | - | | 1.10E-4 | year | 3.460 | kilo-seconds ( x³ ) | 100.000'000 | % | β+ | 114.500 | keV | ¹⁰⁴Ag | ¹⁰⁴Cd > [ 100 % , β+ , 114.5 keV ] > ¹⁰⁴Ag | | | | | | | | | | | | | | | | | | | | | | | | | | | | | | | | | | | | 100.000'000 | % | ¹⁰⁴Pd | | | | | | | | | | | | | | | | | | | | | | | | | | | | | | | | | |
| Isotope_048_cd_105_u | Unstable | ¹⁰⁵Cd | Fermion | 48 | p | 57 | n | 5/2 | 1 | 104.909'467'905'0 | u | ~ 0 | % | ~ 0 | -84.330'103'000'0 | MeV | 8.516'817'000'0 | MeV | -0.739'300'000'0 | nm | 0.430'000'000'0 | b | 1.06E-4 | year | 3.330 | kilo-seconds ( x³ ) | 100.000'000 | % | β+ | 1,715.690 | keV | ¹⁰⁵Ag | ¹⁰⁵Cd > [ 100 % , β+ , 1,715.69 keV ] > ¹⁰⁵Ag | | | | | | | | | | | | | | | | | | | | | | | | | | | | | | | | | | | | 100.000'000 | % | ¹⁰⁵Pd | | | | | | | | | | | | | | | | | | | | | | | | | | | | | | | | | |
| Isotope_048_cd_106_s | Stable | ¹⁰⁶Cd | Boson | 48 | p | 58 | n | 0 | 1 | 105.906'459'410'0 | u | 1.250'000 | % | 1.323'830'742'6 | -87.132'499'000'0 | MeV | 8.539'052'000'0 | MeV | - | | - | | - | | | | ? | % | 2β+ | 725.580 | keV | ¹⁰⁶Pd | ¹⁰⁶Cd > [ ? % , 2β+ , 725.58 keV ] > ¹⁰⁶Pd | | | | | | | | | | | | | | | | | | | | | | | | | | | | | | | | | | | | ? | % | ¹⁰⁶Pd | | | | | | | | | | | | | | | | | | | | | | | | | | | | | | | | | |
| Isotope_048_cd_107_u | Unstable | ¹⁰⁷Cd | Fermion | 48 | p | 59 | n | 5/2 | 1 | 106.906'617'928'0 | u | ~ 0 | % | ~ 0 | -86.984'841'000'0 | MeV | 8.533'300'000'0 | MeV | -0.615'055'400'0 | nm | 0.680'000'000'0 | b | 7.29E-4 | year | 23.004 | kilo-seconds ( x³ ) | 100.000'000 | % | β+ | 394.700 | keV | ¹⁰⁷Ag | ¹⁰⁷Cd > [ 100 % , β+ , 394.7 keV ] > ¹⁰⁷Ag | | | | | | | | | | | | | | | | | | | | | | | | | | | | | | | | | | | | 100.000'000 | % | ¹⁰⁷Ag | | | | | | | | | | | | | | | | | | | | | | | | | | | | | | | | | |
| Isotope_048_cd_108_s | Stable | ¹⁰⁸Cd | Boson | 48 | p | 60 | n | 0 | 1 | 107.904'183'683'0 | u | 0.890'000 | % | 0.960'347'234'8 | -89.252'325'000'0 | MeV | 8.550'8.550'8.550'8.550 | MeV | - | | - | | - | | | | ? | % | 2β+ | -1,772.200 | keV | ¹⁰⁸Pd | ¹⁰⁸Cd > [ ? % , 2β+ , -1,772.2 keV ] > ¹⁰⁸Pd | | | | | | | | | | | | | | | | | | | | | | | | | | | | | | | | | | | | ? | % | ¹⁰⁸Pd | | | | | | | | | | | | | | | | | | | | | | | | | | | | | | | | | |
| Isotope_048_cd_109_u | Unstable | ¹⁰⁹Cd | Fermion | 48 | p | 61 | n | 5/2 | 1 | 108.904'982'293'0 | u | ~ 0 | % | ~ 0 | -88.508'424'000'0 | MeV | 8.538'801'000'0 | MeV | -0.827'846'100'0 | nm | 0.690'000'000'0 | b | 1.26E+0 | years | 39.889 | mega-seconds ( x⁶ ) | 100.000'000 | % | ϵ | 214.240 | keV | ¹⁰⁹Ag | ¹⁰⁹Cd > [ 100 % , ϵ , 214.24 keV ] > ¹⁰⁹Ag | | | | | | | | | | | | | | | | | | | | | | | | | | | | | | | | | | | | 100.000'000 | % | ¹⁰⁹Ag | | | | | | | | | | | | | | | | | | | | | | | | | | | | | | | | | |
| Isotope_048_cd_110_s | Stable | ¹¹⁰Cd | Boson | 48 | p | 62 | n | 0 | 1 | 109.903'002'070'0 | u | 12.490'000 | % | 13.726'884'958'5 | -90.352'990'000'0 | MeV | 8.551'320'000'0 | MeV | - | | - | | - | | | | | | | | | | | | | | | | | | | | | | | | | | | | | | | | | | | | | | | | | | | | | | | | | | | | | | | | | | | | | | | | | | | | | | | | | | | | | | | | | |
| Isotope_048_cd_111_s | Stable | ¹¹¹Cd | Fermion | 48 | p | 63 | n | 1/2 | 1 | 110.904'178'107'0 | u | 12.800'000 | % | 14.195'734'797'7 | -89.257'519'000'0 | MeV | 8.537'127'000'0 | MeV | -0.594'886'100'0 | nm | - | | - | | | | | | | | | | | | | | | | | | | | | | | | | | | | | | | | | | | | | | | | | | | | | | | | | | | | | | | | | | | | | | | | | | | | | | | | | | | | | | | | | |
| Isotope_048_cd_112_s | Stable | ¹¹²Cd | Boson | 48 | p | 64 | n | 0 | 1 | 111.902'757'809'0 | u | 24.130'000 | % | 27.002'135'459'3 | -90.580'518'000'0 | MeV | 8.544'780'000'0 | MeV | - | | - | | - | | | | | | | | | | | | | | | | | | | | | | | | | | | | | | | | | | | | | | | | | | | | | | | | | | | | | | | | | | | | | | | | | | | | | | | | | | | | | | | | | |
| Isotope_048_cd_113_u | Unstable | ¹¹³Cd | Fermion | 48 | p | 65 | n | 1/2 | 1 | 112.904'401'662'0 | u | 12.220'000 | % | 13.796'917'883'1 | -89.049'279'000'0 | MeV | 8.527'040'000'0 | MeV | -0.622'300'900'0 | nm | - | | 7.61E+15 | years | 240.153 | zetta-seconds ( x²¹ ) | 100.000'000 | % | β- | 320.340 | keV | ¹¹³I | ¹¹³Cd > [ 100 % , β- , 320.34 keV ] > ¹¹³I | | | | | | | | | | | | | | | | | | | | | | | | | | | | | | | | | | | | 100.000'000 | % | ¹¹³I | | | | | | | | | | | | | | | | | | | | | | | | | | | | | | | | | |
| Isotope_048_cd_114_s | Stable | ¹¹⁴Cd | Boson | 48 | p | 66 | n | 0 | 1 | 113.903'358'540'0 | u | 28.730'000 | % | 32.724'434'908'5 | -90.020'941'000'0 | MeV | 8.531'565'000'0 | MeV | - | | - | | - | | | | ? | % | 2β- | 539.960 | keV | ¹¹⁴Sn | ¹¹⁴Cd > [ ? % , 2β- , 539.96 keV ] > ¹¹⁴Sn | | | | | | | | | | | | | | | | | | | | | | | | | | | | | | | | | | | | ? | % | ¹¹⁴Sn | | | | | | | | | | | | | | | | | | | | | | | | | | | | | | | | | |
| Isotope_048_cd_115_u | Unstable | ¹¹⁵Cd | Fermion | 48 | p | 67 | n | 1/2 | 1 | 114.905'430'969'0 | u | ~ 0 | % | ~ 0 | -88.090'485'000'0 | MeV | 8.510'777'000'0 | MeV | -0.648'425'900'0 | nm | - | | 6.10E-3 | year | 192.499 | kilo-seconds ( x³ ) | 100.000'000 | % | β- | 1,446.130 | keV | ¹¹⁵In | ¹¹⁵Cd > [ 100 % , β- , 1,446.13 keV ] > ¹¹⁵In | | | | | | | | | | | | | | | | | | | | | | | | | | | | | | | | | | | | 100.000'000 | % | ¹¹⁵Sn | | | | | | | | | | | | | | | | | | | | | | | | | | | | | | | | | |
| Isotope_048_cd_116_u | Unstable | ¹¹⁶Cd | Boson | 48 | p | 68 | n | 0 | 1 | 115.904'755'809'0 | u | 7.490'000 | % | 8.681'266'210'1 | -88.719'392'000'0 | MeV | 8.512'410'000'0 | MeV | - | | - | | 1.30E+9 | years | 41.119 | peta-seconds ( x¹⁵ ) | 100.000'000 | % | 2β- | 2,808.710 | keV | ¹¹⁵Sn | ¹¹⁶Cd > [ 100 % , 2β- , 2,808.71 keV ] > ¹¹⁵Sn | | | | | | | | | | | | | | | | | | | | | | | | | | | | | | | | | | | | 100.000'000 | % | ¹¹⁶Sn | | | | | | | | | | | | | | | | | | | | | | | | | | | | | | | | | |
| Isotope_048_cd_117_u | Unstable | ¹¹⁷Cd | Fermion | 48 | p | 69 | n | 1/2 | 1 | 116.907'218'618'0 | u | ~ 0 | % | ~ 0 | -86.425'301'000'0 | MeV | 8.489'032'000'0 | MeV | - | | - | | 2.84E-4 | year | 8.960 | kilo-seconds ( x³ ) | 100.000'000 | % | β- | 2,519.740 | keV | ¹¹⁷In | ¹¹⁷Cd > [ 100 % , β- , 2,519.74 keV ] > ¹¹⁷In | | | | | | | | | | | | | | | | | | | | | | | | | | | | | | | | | | | | 100.000'000 | % | ¹¹⁷Sn | | | | | | | | | | | | | | | | | | | | | | | | | | | | | | | | | |
| Isotope_048_cd_118_u | Unstable | ¹¹⁸Cd | Boson | 48 | p | 70 | n | 0 | 1 | 117.906'914'530'0 | u | ~ 0 | % | ~ 0 | -86.708'557'000'0 | MeV | 8.487'893'000'0 | MeV | - | | - | | 9.57E-5 | year | 3.020 | kilo-seconds ( x³ ) | 100.000'000 | % | β- | 521.800 | keV | ¹¹⁸In | ¹¹⁸Cd > [ 100 % , β- , 521.8 keV ] > ¹¹⁸In | | | | | | | | | | | | | | | | | | | | | | | | | | | | | | | | | | | | 100.000'000 | % | ¹¹⁸Sn | | | | | | | | | | | | | | | | | | | | | | | | | | | | | | | | | |
| Isotope_048_cd_119_u | Unstable | ¹¹⁹Cd | Fermion | 48 | p | 71 | n | 3/2 | 1 | 118.909'921'597'0 | u | ~ 0 | % | ~ 0 | -83.907'492'000'0 | MeV | 8.460'854'000'0 | MeV | - | | - | | 5.10E-6 | year | 160.980 | seconds ( x⁰ ) | 100.000'000 | % | β- | 3,797.000 | keV | ¹¹⁹In | ¹¹⁹Cd > [ 100 % , β- , 3,797.0 keV ] > ¹¹⁹In | | | | | | | | | | | | | | | | | | | | | | | | | | | | | | | | | | | | 100.000'000 | % | ¹¹⁹Sn | | | | | | | | | | | | | | | | | | | | | | | | | | | | | | | | | |
| Isotope_048_cd_120_u | Unstable | ¹²⁰Cd | Boson | 48 | p | 72 | n | 0 | 1 | 119.909'850'129'0 | u | ~ 0 | % | ~ 0 | -83.974'064'000'0 | MeV | 8.458'162'000'0 | MeV | - | | - | | 1.61E-6 | year | 50.800 | seconds ( x⁰ ) | 100.000'000 | % | β- | 1,761.000 | keV | ¹²⁰In | ¹²⁰Cd > [ 100 % , β- , 1,761.0 keV ] > ¹²⁰In | | | | | | | | | | | | | | | | | | | | | | | | | | | | | | | | | | | | 100.000'000 | % | ¹²⁰Sn | | | | | | | | | | | | | | | | | | | | | | | | | | | | | | | | | |
| Isotope_048_cd_121_u | Unstable | ¹²¹Cd | Fermion | 48 | p | 73 | n | 3/2 | 1 | 120.912'977'363'0 | u | ~ 0 | % | ~ 0 | -81.061'064'000'0 | MeV | 8.430'891'000'0 | MeV | - | | - | | 4.28E-7 | year | 13.500 | seconds ( x⁰ ) | 100.000'000 | % | β- | 4,780.000 | keV | ¹²¹In | ¹²¹Cd > [ 100 % , β- , 4,780.0 keV ] > ¹²¹In | | | | | | | | | | | | | | | | | | | | | | | | | | | | | | | | | | | | 100.000'000 | % | ¹²¹Sb | | | | | | | | | | | | | | | | | | | | | | | | | | | | | | | | | |
| Isotope_048_cd_122_u | Unstable | ¹²²Cd | Boson | 48 | p | 74 | n | 0 | 1 | 121.913'332'432'0 | u | ~ 0 | % | ~ 0 | -80.730'320'000'0 | MeV | 8.425'233'000'0 | MeV | - | | - | | 1.66E-7 | year | 5.240 | seconds ( x⁰ ) | 100.000'000 | % | β- | 2,847.000 | keV | ¹²²In | ¹²²Cd > [ 100 % , β- , 2,847.0 keV ] > ¹²²In | | | | | | | | | | | | | | | | | | | | | | | | | | | | | | | | | | | | ? | % | ¹²²Te | | | | | | | | | | | | | | | | | | | | | | | | | | | | | | | | | |
| Isotope_048_cd_123_u | Unstable | ¹²³Cd | Fermion | 48 | p | 75 | n | 3/2 | 1 | 122.917'002'999'0 | u | ~ 0 | % | ~ 0 | -77.311'209'000'0 | MeV | 8.394'558'000'0 | MeV | - | | - | | 6.65E-8 | year | 2.100 | seconds ( x⁰ ) | 100.000'000 | % | β- | 6,115.000 | keV | ¹²³In | ¹²³Cd > [ 100 % , β- , 6,115.0 keV ] > ¹²³In | | | | | | | | | | | | | | | | | | | | | | | | | | | | | | | | | | | | 100.000'000 | % | ¹²³Sb | | | | | | | | | | | | | | | | | | | | | | | | | | | | | | | | | |
| Isotope_048_cd_124_u | Unstable | ¹²⁴Cd | Boson | 48 | p | 76 | n | 0 | 1 | 123.917'647'616'0 | u | ~ 0 | % | ~ 0 | -76.710'752'000'0 | MeV | 8.387'108'000'0 | MeV | - | | - | | 3.96E-8 | year | 1.250 | seconds ( x⁰ ) | 100.000'000 | % | β- | 4,166.000 | keV | ¹²⁴In | ¹²⁴Cd > [ 100 % , β- , 4,166.0 keV ] > ¹²⁴In | | | | | | | | | | | | | | | | | | | | | | | | | | | | | | | | | | | | ? | % | ¹²⁴Te | | | | | | | | | | | | | | | | | | | | | | | | | | | | | | | | | |
| Isotope_048_cd_125_u | Unstable | ¹²⁵Cd | Fermion | 48 | p | 77 | n | 3/2 | 1 | 124.921'246'370'0 | u | ~ 0 | % | ~ 0 | -73.358'534'000'0 | MeV | 8.357'764'000'0 | MeV | - | | - | | 2.06E-8 | year | 650.000 | milli-seconds ( x⁻³ ) | 100.000'000 | % | β- | 7,122.000 | keV | ¹²⁵In | ¹²⁵Cd > [ 100 % , β- , 7,122.0 keV ] > ¹²⁵In | | | | | | | | | | | | | | | | | | | | | | | | | | | | | | | | | | | | 100.000'000 | % | ¹²⁵Te | | | | | | | | | | | | | | | | | | | | | | | | | | | | | | | | | |
| Isotope_048_cd_126_u | Unstable | ¹²⁶Cd | Boson | 48 | p | 78 | n | 0 | 1 | 125.922'353'321'0 | u | ~ 0 | % | ~ 0 | -72.327'416'000'0 | MeV | 8.347'307'000'0 | MeV | - | | - | | 1.63E-8 | year | 515.000 | milli-seconds ( x⁻³ ) | 100.000'000 | % | β- | 5,486.000 | keV | ¹²⁶In | ¹²⁶Cd > [ 100 % , β- , 5,486.0 keV ] > ¹²⁶In | | | | | | | | | | | | | | | | | | | | | | | | | | | | | | | | | | | | 100.000'000 | % | ¹²⁶Te | | | | | | | | | | | | | | | | | | | | | | | | | | | | | | | | | |
| Isotope_048_cd_127_u | Unstable | ¹²⁷Cd | Fermion | 48 | p | 79 | n | 3/2 | 1 | 126.926'443'864'0 | u | ~ 0 | % | ~ 0 | -68.517'100'000'0 | MeV | 8.315'132'000'0 | MeV | - | | - | | 1.17E-8 | year | 370.000 | milli-seconds ( x⁻³ ) | 100.000'000 | % | β- | 8,468.000 | keV | ¹²⁷In | ¹²⁷Cd > [ 100 % , β- , 8,468.0 keV ] > ¹²⁷In | | | | | | | | | | | | | | | | | | | | | | | | | | | | | | | | | | | | 100.000'000 | % | ¹²⁷I | 0.030'000 | % | ¹²⁶Te | | | | | | | | | | | | | | | | | | | | | | | | | | | | | | |
| Isotope_048_cd_128_u | Unstable | ¹²⁸Cd | Boson | 48 | p | 80 | n | 0 | 1 | 127.927'762'285'0 | u | ~ 0 | % | ~ 0 | -67.288'998'000'0 | MeV | 8.303'632'000'0 | MeV | - | | - | | 8.87E-9 | year | 280.000 | milli-seconds ( x⁻³ ) | 100.000'000 | % | β- | 7,070.000 | keV | ¹²⁸In | ¹²⁸Cd > [ 100 % , β- , 7,070.0 keV ] > ¹²⁸In | | | | | | | | | | | | | | | | | | | | | | | | | | | | | | | | | | | | 100.000'000 | % | ¹²⁸Xe | 0.038'000 | % | ¹²⁷I | | | | | | | | | | | | | | | | | | | | | | | | | | | | | | |
| Isotope_048_cd_129_u | Unstable | ¹²⁹Cd | Fermion | 48 | p | 81 | n | 3/2 | 1 | 128.932'150'000'0 | u | ~ 0 | % | ~ 0 | -63.202'000'000'0 | MeV | 8.270'000'000'0 | MeV | - | | - | | 7.67E-9 | year | 242.000 | milli-seconds ( x⁻³ ) | 100.000'000 | % | β- | 9,737.000 | keV | ¹²⁹In | ¹²⁹Cd > [ 100 % , β- , 9,737.0 keV ] > ¹²⁹In | | | β-n | 3,086.000 | keV | ¹²⁸In | ¹²⁹Cd > [ , β-n , 3,086.0 keV ] > ¹²⁸In | | | | | | | | | | | | | | | | | | | | | | | | | | | | | 100.000'000 | % | ¹²⁹Xe | 0.250'000 | % | ¹²⁸Xe | ? | % | ¹²⁷I | | | | | | | | | | | | | | | | | | | | | | | | | | | |
| Isotope_048_cd_130_u | Unstable | ¹³⁰Cd | Boson | 48 | p | 82 | n | 0 | 1 | 129.933'901'937'0 | u | ~ 0 | % | ~ 0 | -61.569'949'000'0 | MeV | 8.256'066'000'0 | MeV | - | | - | | 5.13E-9 | year | 162.000 | milli-seconds ( x⁻³ ) | 96.000'000 | % | β- | 8,320.000 | keV | ¹³⁰In | ¹³⁰Cd > [ 96 % , β- , 8,320.0 keV ] > ¹³⁰In | | | β-n | 3,298.000 | keV | ¹²⁹In | ¹³⁰Cd > [ , β-n , 3,298.0 keV ] > ¹²⁹In | | | | | | | | | | | | | | | | | | | | | | | | | | | | | 95.040'000 | % | ¹³⁰Xe | 4.392'800 | % | ¹²⁹Xe | 0.008'750 | % | ¹²⁸Xe | | | | | | | | | | | | | | | | | | | | | | | | | | | |
| Isotope_048_cd_131_u | Unstable | ¹³¹Cd | Fermion | 48 | p | 83 | n | 7/2 | -1 | 130.940'670'000'0 | u | ~ 0 | % | ~ 0 | -55.266'000'000'0 | MeV | 8.207'000'000'0 | MeV | - | | - | | 2.15E-9 | year | 68.000 | milli-seconds ( x⁻³ ) | 96.000'000 | % | β- | 12,872.000 | keV | ¹³¹In | ¹³¹Cd > [ 96 % , β- , 12,872.0 keV ] > ¹³¹In | | | β-n | 6,553.000 | keV | ¹³⁰In | ¹³¹Cd > [ , β-n , 6,553.0 keV ] > ¹³⁰In | | | | | | | | | | | | | | | | | | | | | | | | | | | | | 94.080'000 | % | ¹³¹Xe | 5.577'000 | % | ¹³⁰Xe | 0.032'550 | % | ¹²⁹Xe | | | | | | | | | | | | | | | | | | | | | | | | | | | |
| Isotope_048_cd_132_u | Unstable | ¹³²Cd | Boson | 48 | p | 84 | n | 0 | 1 | 131.945'550'000'0 | u | ~ 0 | % | ~ 0 | -50.720'000'000'0 | MeV | 8.171'000'000'0 | MeV | - | | - | | 3.07E-9 | year | 97.000 | milli-seconds ( x⁻³ ) | 61.280'000 | % | β-n | 9,346.000 | keV | ¹³¹In | ¹³²Cd > [ 61.28 % , β-n , 9,346.0 keV ] > ¹³¹In | | | β- | 11,699.000 | keV | ¹³²In | ¹³²Cd > [ , β- , 11,699.0 keV ] > ¹³²In | | | | | | | | | | | | | | | | | | | | | | | | | | | | | 61.280'000 | % | ¹³¹Xe | 37.600'000 | % | ¹³²Xe | 1.320'000 | % | ¹³⁰Xe | | | | | | | | | | | | | | | | | | | | | | | | | | | |
---