HYDROGEN TO OGANESSON
ATOMIC ARCHITECTURE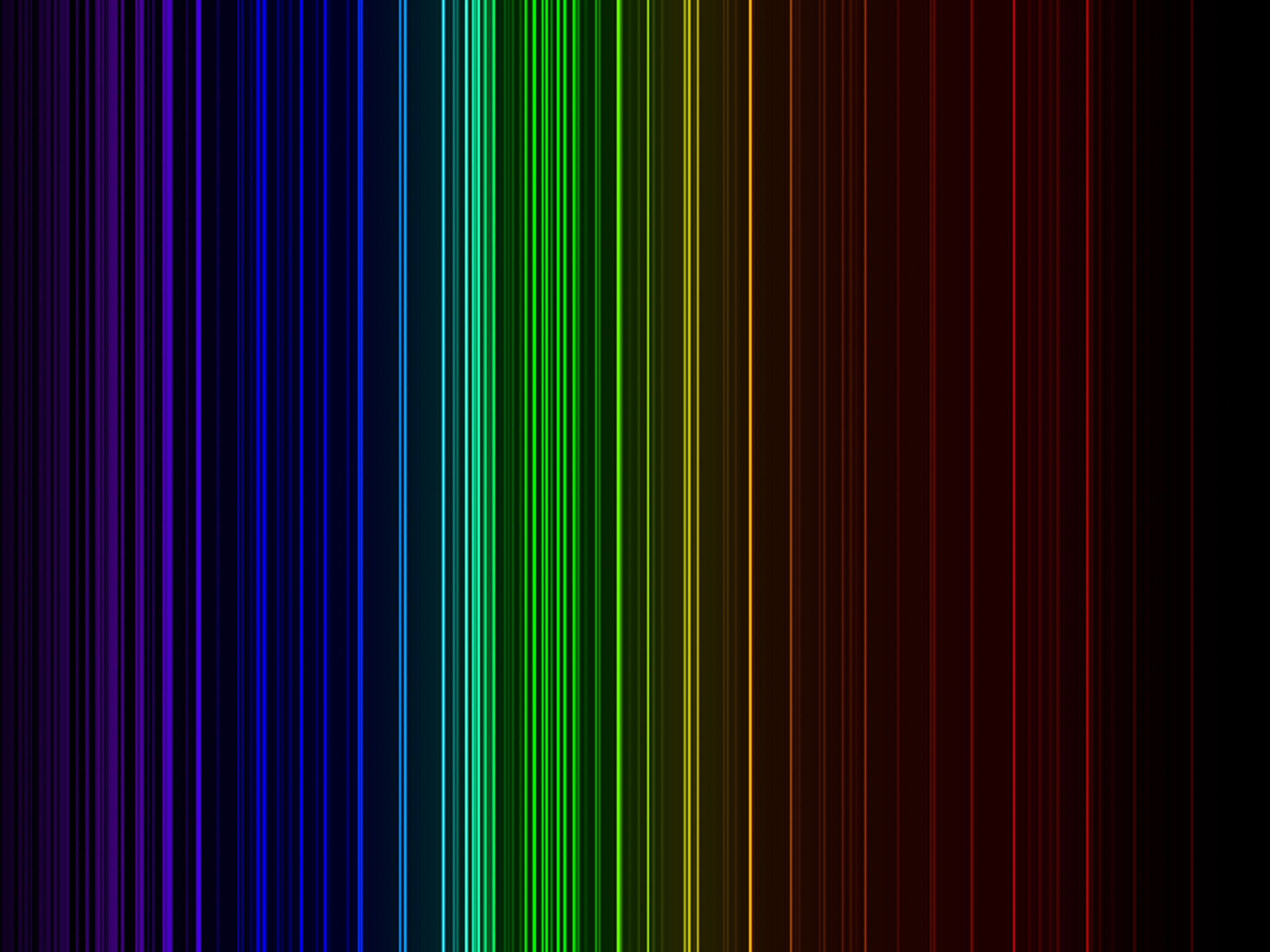 Spectrograph

Elemental Tile

Rhodium
···
OVERVIEW
Rhodium
Rh (45)
ˈrəʊdiəm
PHONETICS
---
IDENTIFICATION
Rhodium is a rare, silvery-white, hard, and chemically inert transition metal. It is a member of the platinum group and has one naturally occurring isotope, 103Rh and is usually found as the free metal or alloyed with similar metals with a chemical compound of minerals such as bowieite and rhodplumsite. It is one of the rarest and most valuable precious metals.
ELEMENT BRIEF
---
1803 by William Hyde Wollaston, England.
DISCOVERY
---
Ancient Greek, ῥόδον (rhódon, 'rose').
ETYMOLOGY
---
Rhodium
ELEMENT
---
Rh
SYMBOL
---
45
ATOMIC NUMBER
---
7440-16-6
CAS NUMBER
---
PHYSICAL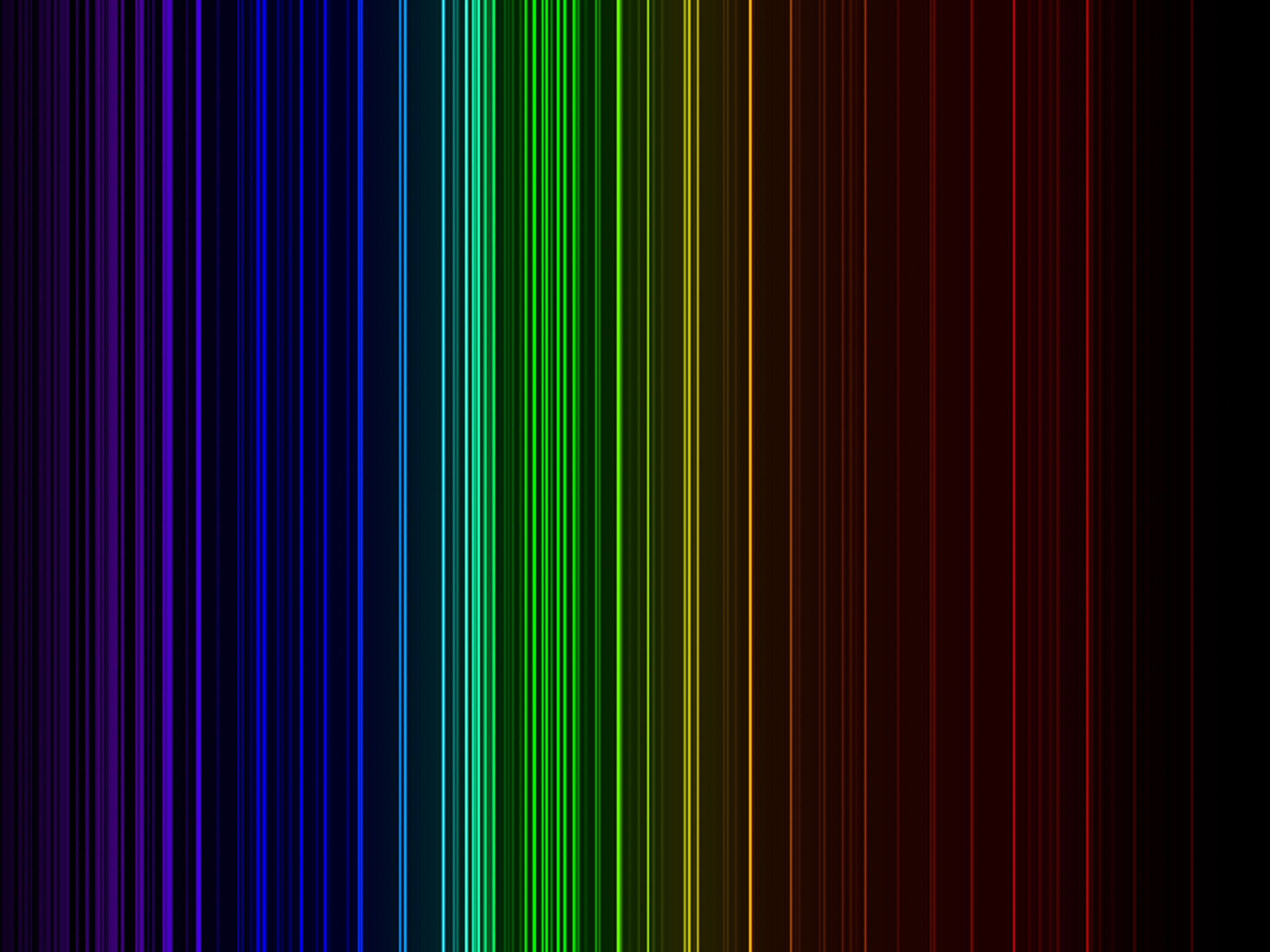 ELEMENTAL SPECTRUM
---
Silver
ELEMENTAL COLOUR
---
-
REFRACTIVE INDEX
---
0.260
POISSON RATIO
---
8.266 cm³
MOLAR VOLUME
---
1.10G Pa, 10.856'2k Atm
BRINELL HARDNESS
---
6.00
MOHS HARDNESS
---
1.25G Pa, 12.297'1k Atm
VICKERS HARDNESS
---
4,700 m/s, Mach 13.702'6
SPEED OF SOUND
---
380.00G Pa, 3.750'3M Atm
BULK MODULUS
---
150.00G Pa, 1.480'4M Atm
SHEAR MODULUS
---
275.00G Pa, 2.714'0M Atm
YOUNG MODULUS
---
ALLOTROPES
NONE
THERMODYNAMIC
2,237.15 K, 1,964.00 °C
MELTING POINT
---
3,968.15 K, 3,695.00 °C
BOILING POINT
---
-
AUTOMATIC IGNITION
---
-
FLASHPOINT
---
-
CRITICAL TEMPERATURE
---
-
CRITICAL PRESSURE
---
150.000'000 W/(m K)
THERMAL CONDUCTIVITY
---
0.000'008'2 K¯¹
THERMAL EXPANSION
---
240.00 J/(kg K)
SPECIFIC HEAT
---
21.700 kJ/mol
HEAT FUSION
---
495.000 kJ/mol
HEAT VAPORISATION
---
-
HEAT COMBUSTION
---
-
CURIE POINT
---
-
NEEL POINT
---
-
ADIABATIC INDEX
---
Solid
PHASE
---
ELECTROMAGNETIC
Conductor
ELECTRICAL TYPE
---
23.00M S/m
CONDUCTIVITY
---
43.00n Ω.m
RESISTIVITY
---
-
SUPERCONDUCTING POINT
---
Paramagnetic
MAGNETIC TYPE
---
0.000'000'013'2
MASS SUSCEPTIBILITY
---
0.000'000'001'358'00
MOLAR SUSCEPTIBILITY
---
0.000'164'300'00
VOLUME SUSCEPTIBILITY
---
STRUCTURE
Transition Metal
CLASSIFICATION
---
102.905'504'3
ATOMIC WEIGHT
---
173 pm
ATOMIC RADIUS
---
125 pm
COVALENT RADIUS SINGLE BOND
---
110 pm
COVALENT RADIUS DOUBLE BOND
---
106 pm
COVALENT RADIUS TRIPLE BOND
---
195 pm
VAN DER WAALS RADIUS
---
[Kr]5s¹4d⁸
ELECTRON CONFIGURATION
---
Cubic, Face-centred
CRYSTAL STRUCTURE
---
12.450'00 g/cm³
DENSITY AS SOLID
---
10.700'00 g/cm³
DENSITY AS LIQUID
---
-
DENSITY AS GAS
---
Fm_3m
SPACE GROUP NAME
---
225
SPACE GROUP NUMBER
---
π/2, π/2 π/2
LATTICE ANGLES
---
380.34, 380.34 380.34 pm
LATTICE CONSTANTS
---
REACTIVITY
6
VALENCE
---
2.28
ELECTRONEGATIVITY
---
100.28 kJ/mol
ELECTRON AFFINITY
---
IONISATION ENERGY
---
ELEMENTAL DISTRIBUTION
0.000'000'1 %
UNIVERSE
---
0.000'018 %
METEORITES
---
0.000'000'2 %
SUN
---
0.000'000'92 %
EARTH CRUST
---
-
OCEANS
---
-
HUMANS
---
ISOTOPES
Stable
HALF LIFE
---
Stable
LIFETIME
---
4d⁸ = 4, 2, 0, -1/2
QUANTUM NUMBERS
---
4.600'00 b σs
NEUTRON CROSS SECTION
---
144.800'00 b σa
NEUTRON MASS ABSORPTION
---
STABLE ISOTOPES
---
UNSTABLE ISOTOPES
---
ISOTOPIC CHAIN
| Isotope | Stability | Symbol | Type | Protons | | Neutrons | | Spin | Parity | Mass | | Abundance | | Mass Measure | Mass Excess | | Binding Energy | | Dipole Moment | | Quadrupole Moment | | Halflife in Years | | Halflife in Seconds | | A01 Decay Probability | | A01 Decay Mode | A01 Decay Energy | | A01 Decay Daughter | A01 Decay Link | A02 Decay Probability | | A02 Decay Mode | A02 Decay Energy | | A02 Decay Daughter | A02 Decay Link | A03 Decay Probability | | A03 Decay Mode | A03 Decay Energy | | A03 Decay Daughter | A03 Decay Link | A04 Decay Probability | | A04 Decay Mode | A04 Decay Energy | | A04 Decay Daughter | A04 Decay Link | A05 Decay Probability | | A05 Decay Mode | A05 Decay Energy | | A05 Decay Daughter | A05 Decay Link | A06 Decay Probability | | A06 Decay Mode | A06 Decay Energy | | A06 Decay Daughter | A06 Decay Link | Y01 Decay Product Yield | | Y01 Decay Product Nuclide | Y02 Decay Product Yield | | Y02 Decay Product Nuclide | Y03 Decay Product Yield | | Y03 Decay Product Nuclide | Y04 Decay Product Yield | | Y04 Decay Product Nuclide | Y05 Decay Product Yield | | Y05 Decay Product Nuclide | Y06 Decay Product Yield | | Y06 Decay Product Nuclide | Y07 Decay Product Yield | | Y07 Decay Product Nuclide | Y08 Decay Product Yield | | Y08 Decay Product Nuclide | Y09 Decay Product Yield | | Y09 Decay Product Nuclide | Y10 Decay Product Yield | | Y10 Decay Product Nuclide | Y11 Decay Product Yield | | Y11 Decay Product Nuclide | Y12 Decay Product Yield | | Y12 Decay Product Nuclide |
| --- | --- | --- | --- | --- | --- | --- | --- | --- | --- | --- | --- | --- | --- | --- | --- | --- | --- | --- | --- | --- | --- | --- | --- | --- | --- | --- | --- | --- | --- | --- | --- | --- | --- | --- | --- | --- | --- | --- | --- | --- | --- | --- | --- | --- | --- | --- | --- | --- | --- | --- | --- | --- | --- | --- | --- | --- | --- | --- | --- | --- | --- | --- | --- | --- | --- | --- | --- | --- | --- | --- | --- | --- | --- | --- | --- | --- | --- | --- | --- | --- | --- | --- | --- | --- | --- | --- | --- | --- | --- | --- | --- | --- | --- | --- | --- | --- | --- | --- | --- | --- | --- | --- | --- | --- |
| Isotope_045_rh_89_u | Unstable | ⁸⁹Rh | Boson | 45 | p | 44 | n | 7/2 | 1 | 88.948'837'000'0 | u | ~ 0 | % | ~ 0 | -47.658'000'000'0 | MeV | 8.211'000'000'0 | MeV | - | | - | | 3.17E-10 | year | 10.000 | milli-seconds ( x⁻³ ) | ? | % | β+ | 10,833.000 | keV | ⁸⁹Ru | ⁸⁹Rh > [ ? % , β+ , 10,833.0 keV ] > ⁸⁹Ru | | | | | | | | | | | | | | | | | | | | | | | | | | | | | | | | | | | | ? | % | ⁸⁹Y | ? | % | ⁸⁸Sr | | | | | | | | | | | | | | | | | | | | | | | | | | | | | | |
| Isotope_045_rh_90_u | Unstable | ⁹⁰Rh | Fermion | 45 | p | 45 | n | 0 | 1 | 89.942'870'000'0 | u | ~ 0 | % | ~ 0 | -53.216'000'000'0 | MeV | 271.000'000'000'0 | MeV | - | | - | | 4.75E-10 | year | 15.000 | milli-seconds ( x⁻³ ) | 100.000'000 | % | β+ | 11,069.000 | keV | ⁹⁰Ru | ⁹⁰Rh > [ 100 % , β+ , 11,069.0 keV ] > ⁹⁰Ru | | | β+p | ? | keV | ⁸⁹Tc | ⁹⁰Rh > [ , β+p , ? keV ] > ⁸⁹Tc | | | | | | | | | | | | | | | | | | | | | | | | | | | | | 100.000'000 | % | ⁹⁰Zr | ? | % | ⁸⁹Y | | | | | | | | | | | | | | | | | | | | | | | | | | | | | | |
| Isotope_045_rh_91_u | Unstable | ⁹¹Rh | Boson | 45 | p | 46 | n | 7/2 | 1 | 90.936'550'000'0 | u | ~ 0 | % | ~ 0 | -59.103'000'000'0 | MeV | 8.334'000'000'0 | MeV | - | | - | | 5.51E-8 | year | 1.740 | seconds ( x⁰ ) | 100.000'000 | % | β+ | 8,533.000 | keV | ⁹¹Ru | ⁹¹Rh > [ 100 % , β+ , 8,533.0 keV ] > ⁹¹Ru | | | β+p | ? | keV | ⁹⁰Tc | ⁹¹Rh > [ , β+p , ? keV ] > ⁹⁰Tc | | | | | | | | | | | | | | | | | | | | | | | | | | | | | 100.013'800 | % | ⁹¹Zr | ? | % | ⁹⁰Zr | | | | | | | | | | | | | | | | | | | | | | | | | | | | | | |
| Isotope_045_rh_92_u | Unstable | ⁹²Rh | Fermion | 45 | p | 47 | n | 6 | 1 | 91.931'980'000'0 | u | ~ 0 | % | ~ 0 | -63.360'000'000'0 | MeV | 8.377'000'000'0 | MeV | - | | - | | 1.36E-7 | year | 4.300 | seconds ( x⁰ ) | 100.000'000 | % | β+ | 10,026.000 | keV | ⁹²Ru | ⁹²Rh > [ 100 % , β+ , 10,026.0 keV ] > ⁹²Ru | | | β+p | ? | keV | ⁹¹Tc | ⁹²Rh > [ , β+p , ? keV ] > ⁹¹Tc | | | | | | | | | | | | | | | | | | | | | | | | | | | | | ? | % | ⁹¹Zr | ? | % | ⁹²Zr | | | | | | | | | | | | | | | | | | | | | | | | | | | | | | |
| Isotope_045_rh_93_u | Unstable | ⁹³Rh | Boson | 45 | p | 48 | n | 9/2 | 1 | 92.925'740'000'0 | u | ~ 0 | % | ~ 0 | -69.173'000'000'0 | MeV | 8.437'000'000'0 | MeV | - | | - | | 4.40E-7 | year | 13.900 | seconds ( x⁰ ) | 100.000'000 | % | β+ | 7,071.000 | keV | ⁹³Ru | ⁹³Rh > [ 100 % , β+ , 7,071.0 keV ] > ⁹³Ru | | | β+p | ? | keV | ⁹²Tc | ⁹³Rh > [ , β+p , ? keV ] > ⁹²Tc | | | | | | | | | | | | | | | | | | | | | | | | | | | | | 100.000'000 | % | ⁹³Nb | ? | % | ⁹²Zr | | | | | | | | | | | | | | | | | | | | | | | | | | | | | | |
| Isotope_045_rh_94_u | Unstable | ⁹⁴Rh | Fermion | 45 | p | 49 | n | ? | 0 | 93.921'698'000'0 | u | ~ 0 | % | ~ 0 | -72.938'000'000'0 | MeV | 8.473'000'000'0 | MeV | - | | - | | 2.24E-6 | year | 70.620 | seconds ( x⁰ ) | 98.000'000 | % | β+ | 8,608.000 | keV | ⁹⁴Ru | ⁹⁴Rh > [ 98 % , β+ , 8,608.0 keV ] > ⁹⁴Ru | | | β+p | ? | keV | ⁹³Tc | ⁹⁴Rh > [ , β+p , ? keV ] > ⁹³Tc | | | | | | | | | | | | | | | | | | | | | | | | | | | | | 98.000'000 | % | ⁹⁴Mo | 1.800'000 | % | ⁹³Nb | | | | | | | | | | | | | | | | | | | | | | | | | | | | | | |
| Isotope_045_rh_95_u | Unstable | ⁹⁵Rh | Boson | 45 | p | 50 | n | 9/2 | 1 | 94.915'898'740'0 | u | ~ 0 | % | ~ 0 | -78.339'819'000'0 | MeV | 8.525'362'000'0 | MeV | - | | - | | 9.54E-6 | year | 301.020 | seconds ( x⁰ ) | 100.000'000 | % | β+ | 4,088.000 | keV | ⁹⁵Ru | ⁹⁵Rh > [ 100 % , β+ , 4,088.0 keV ] > ⁹⁵Ru | | | | | | | | | | | | | | | | | | | | | | | | | | | | | | | | | | | | 100.000'000 | % | ⁹⁵Mo | | | | | | | | | | | | | | | | | | | | | | | | | | | | | | | | | |
| Isotope_045_rh_96_u | Unstable | ⁹⁶Rh | Fermion | 45 | p | 51 | n | 6 | 1 | 95.914'460'631'0 | u | ~ 0 | % | ~ 0 | -79.679'409'000'0 | MeV | 8.534'586'000'0 | MeV | - | | - | | 1.87E-5 | year | 589.980 | seconds ( x⁰ ) | 100.000'000 | % | β+ | 5,370.000 | keV | ⁹⁶Ru | ⁹⁶Rh > [ 100 % , β+ , 5,370.0 keV ] > ⁹⁶Ru | | | | | | | | | | | | | | | | | | | | | | | | | | | | | | | | | | | | ? | % | ⁹⁶Mo | | | | | | | | | | | | | | | | | | | | | | | | | | | | | | | | | |
| Isotope_045_rh_97_u | Unstable | ⁹⁷Rh | Boson | 45 | p | 52 | n | 9/2 | 1 | 96.911'336'797'0 | u | ~ 0 | % | ~ 0 | -82.589'242'000'0 | MeV | 8.559'808'000'0 | MeV | - | | - | | 5.83E-5 | year | 1.840 | kilo-seconds ( x³ ) | 100.000'000 | % | β+ | 2,500.800 | keV | ⁹⁷Ru | ⁹⁷Rh > [ 100 % , β+ , 2,500.8 keV ] > ⁹⁷Ru | | | | | | | | | | | | | | | | | | | | | | | | | | | | | | | | | | | | 100.000'000 | % | ⁹⁷Mo | | | | | | | | | | | | | | | | | | | | | | | | | | | | | | | | | |
| Isotope_045_rh_98_u | Unstable | ⁹⁸Rh | Fermion | 45 | p | 53 | n | 2 | 1 | 97.910'708'158'0 | u | ~ 0 | % | ~ 0 | -83.174'815'000'0 | MeV | 8.560'799'000'0 | MeV | - | | - | | 1.66E-5 | year | 523.020 | seconds ( x⁰ ) | 100.000'000 | % | β+ | 4,027.500 | keV | ⁹⁸Ru | ⁹⁸Rh > [ 100 % , β+ , 4,027.5 keV ] > ⁹⁸Ru | | | | | | | | | | | | | | | | | | | | | | | | | | | | | | | | | | | | 100.000'000 | % | ⁹⁸Ru | | | | | | | | | | | | | | | | | | | | | | | | | | | | | | | | | |
| Isotope_045_rh_99_u | Unstable | ⁹⁹Rh | Boson | 45 | p | 54 | n | 1/2 | -1 | 98.908'132'104'0 | u | ~ 0 | % | ~ 0 | -85.574'394'000'0 | MeV | 8.580'093'000'0 | MeV | - | | - | | 4.41E-2 | year | 1.390 | mega-seconds ( x⁶ ) | 100.000'000 | % | β+ | 1,020.380 | keV | ⁹⁹Ru | ⁹⁹Rh > [ 100 % , β+ , 1,020.38 keV ] > ⁹⁹Ru | | | | | | | | | | | | | | | | | | | | | | | | | | | | | | | | | | | | 100.000'000 | % | ⁹⁹Ru | | | | | | | | | | | | | | | | | | | | | | | | | | | | | | | | | |
| Isotope_045_rh_100_u | Unstable | ¹⁰⁰Rh | Fermion | 45 | p | 55 | n | 1 | -1 | 99.908'121'550'0 | u | ~ 0 | % | ~ 0 | -85.584'225'000'0 | MeV | 8.575'103'000'0 | MeV | - | | - | | 2.37E-3 | year | 74.916 | kilo-seconds ( x³ ) | 100.000'000 | % | β+ | 2,612.600 | keV | ¹⁰⁰Ru | ¹⁰⁰Rh > [ 100 % , β+ , 2,612.6 keV ] > ¹⁰⁰Ru | | | | | | | | | | | | | | | | | | | | | | | | | | | | | | | | | | | | 100.000'000 | % | ¹⁰⁰Ru | | | | | | | | | | | | | | | | | | | | | | | | | | | | | | | | | |
| Isotope_045_rh_101_u | Unstable | ¹⁰¹Rh | Boson | 45 | p | 56 | n | 1/2 | -1 | 100.906'163'625'0 | u | ~ 0 | % | ~ 0 | -87.408'021'000'0 | MeV | 8.588'173'000'0 | MeV | - | | - | | 3.17E+0 | years | 100.038 | mega-seconds ( x⁶ ) | 100.000'000 | % | ϵ | 541.700 | keV | ¹⁰¹Ru | ¹⁰¹Rh > [ 100 % , ϵ , 541.7 keV ] > ¹⁰¹Ru | | | | | | | | | | | | | | | | | | | | | | | | | | | | | | | | | | | | 100.000'000 | % | ¹⁰¹Ru | | | | | | | | | | | | | | | | | | | | | | | | | | | | | | | | | |
| Isotope_045_rh_102_u | Unstable | ¹⁰²Rh | Fermion | 45 | p | 57 | n | ? | 0 | 101.906'843'196'0 | u | ~ 0 | % | ~ 0 | -86.775'004'000'0 | MeV | 8.576'900'000'0 | MeV | 0.450'000'000'0 | nm | - | | 5.67E-1 | year | 17.902 | mega-seconds ( x⁶ ) | 78.000'000 | % | β+ | 1,300.840 | keV | ¹⁰²Ru | ¹⁰²Rh > [ 78 % , β+ , 1,300.84 keV ] > ¹⁰²Ru | | | β- | 1,150.070 | keV | ¹⁰²Pd | ¹⁰²Rh > [ , β- , 1,150.07 keV ] > ¹⁰²Pd | | | | | | | | | | | | | | | | | | | | | | | | | | | | | 78.000'000 | % | ¹⁰²Ru | | | | | | | | | | | | | | | | | | | | | | | | | | | | | | | | | |
| Isotope_045_rh_103_s | Stable | ¹⁰³Rh | Boson | 45 | p | 58 | n | 1/2 | -1 | 102.905'504'292'0 | u | 100.000'000 | % | 102.905'504'292'0 | -88.022'185'000'0 | MeV | 8.584'100'000'0 | MeV | -0.088'400'000'0 | nm | - | | - | | | | | | | | | | | | | | | | | | | | | | | | | | | | | | | | | | | | | | | | | | | | | | | | | | | | | | | | | | | | | | | | | | | | | | | | | | | | | | | | | |
| Isotope_045_rh_104_u | Unstable | ¹⁰⁴Rh | Fermion | 45 | p | 59 | n | 1 | 1 | 103.906'655'518'0 | u | ~ 0 | % | ~ 0 | -86.949'825'000'0 | MeV | 8.568'858'000'0 | MeV | - | | - | | 1.34E-6 | year | 42.300 | seconds ( x⁰ ) | 100.000'000 | % | β- | 2,440.220 | keV | ¹⁰⁴Pd | ¹⁰⁴Rh > [ 100 % , β- , 2,440.22 keV ] > ¹⁰⁴Pd | | | β+ | 116.850 | keV | ¹⁰⁴Ru | ¹⁰⁴Rh > [ , β+ , 116.85 keV ] > ¹⁰⁴Ru | | | | | | | | | | | | | | | | | | | | | | | | | | | | | 100.000'000 | % | ¹⁰⁴Pd | | | | | | | | | | | | | | | | | | | | | | | | | | | | | | | | | |
| Isotope_045_rh_105_u | Unstable | ¹⁰⁵Rh | Boson | 45 | p | 60 | n | 7.2 | 1 | 104.905'693'821'0 | u | ~ 0 | % | ~ 0 | -87.845'641'000'0 | MeV | 8.572'651'000'0 | MeV | 4.452'000'000'0 | nm | - | | 4.03E-3 | year | 127.302 | kilo-seconds ( x³ ) | 100.000'000 | % | β- | 567.190 | keV | ¹⁰⁵Pd | ¹⁰⁵Rh > [ 100 % , β- , 567.19 keV ] > ¹⁰⁵Pd | | | | | | | | | | | | | | | | | | | | | | | | | | | | | | | | | | | | 100.000'000 | % | ¹⁰⁵Pd | | | | | | | | | | | | | | | | | | | | | | | | | | | | | | | | | |
| Isotope_045_rh_106_u | Unstable | ¹⁰⁶Rh | Fermion | 45 | p | 61 | n | 1 | 1 | 105.907'287'135'0 | u | ~ 0 | % | ~ 0 | -86.361'478'000'0 | MeV | 8.553'920'000'0 | MeV | 2.575'000'000'0 | nm | - | | 9.44E-7 | year | 29.800 | seconds ( x⁰ ) | 100.000'000 | % | β- | 3,541.000 | keV | ¹⁰⁶Pd | ¹⁰⁶Rh > [ 100 % , β- , 3,541.0 keV ] > ¹⁰⁶Pd | | | | | | | | | | | | | | | | | | | | | | | | | | | | | | | | | | | | 100.000'000 | % | ¹⁰⁶Pd | | | | | | | | | | | | | | | | | | | | | | | | | | | | | | | | | |
| Isotope_045_rh_107_u | Unstable | ¹⁰⁷Rh | Boson | 45 | p | 62 | n | 7/2 | 1 | 106.906'748'423'0 | u | ~ 0 | % | ~ 0 | -86.863'285'000'0 | MeV | 8.554'099'000'0 | MeV | - | | - | | 4.13E-5 | year | 1.302 | kilo-seconds ( x³ ) | 100.000'000 | % | β- | 1,504.300 | keV | ¹⁰⁷Pd | ¹⁰⁷Rh > [ 100 % , β- , 1,504.3 keV ] > ¹⁰⁷Pd | | | | | | | | | | | | | | | | | | | | | | | | | | | | | | | | | | | | 100.000'000 | % | ¹⁰⁷Ag | | | | | | | | | | | | | | | | | | | | | | | | | | | | | | | | | |
| Isotope_045_rh_108_u | Unstable | ¹⁰⁸Rh | Fermion | 45 | p | 63 | n | 1 | 1 | 107.908'728'018'0 | u | ~ 0 | % | ~ 0 | -85.019'304'000'0 | MeV | 8.532'555'000'0 | MeV | - | | - | | 5.32E-7 | year | 16.800 | seconds ( x⁰ ) | 100.000'000 | % | β- | 4,505.000 | keV | ¹⁰⁸Pd | ¹⁰⁸Rh > [ 100 % , β- , 4,505.0 keV ] > ¹⁰⁸Pd | | | | | | | | | | | | | | | | | | | | | | | | | | | | | | | | | | | | 100.000'000 | % | ¹⁰⁸Pd | | | | | | | | | | | | | | | | | | | | | | | | | | | | | | | | | |
| Isotope_045_rh_109_u | Unstable | ¹⁰⁹Rh | Boson | 45 | p | 64 | n | 7/2 | 1 | 108.908'737'289'0 | u | ~ 0 | % | ~ 0 | -85.010'668'000'0 | MeV | 8.528'244'000'0 | MeV | - | | - | | 2.53E-6 | year | 79.800 | seconds ( x⁰ ) | 100.000'000 | % | β- | 2,595.000 | keV | ¹⁰⁹Pd | ¹⁰⁹Rh > [ 100 % , β- , 2,595.0 keV ] > ¹⁰⁹Pd | | | | | | | | | | | | | | | | | | | | | | | | | | | | | | | | | | | | 100.000'000 | % | ¹⁰⁹Ag | | | | | | | | | | | | | | | | | | | | | | | | | | | | | | | | | |
| Isotope_045_rh_110_u | Unstable | ¹¹⁰Rh | Fermion | 45 | p | 65 | n | ? | 1 | 109.911'136'411'0 | u | ~ 0 | % | ~ 0 | -82.775'901'000'0 | MeV | 8.503'774'000'0 | MeV | - | | - | | 9.03E-7 | year | 28.500 | seconds ( x⁰ ) | 100.000'000 | % | β- | 5,573.300 | keV | ¹¹⁰Pd | ¹¹⁰Rh > [ 100 % , β- , 5,573.3 keV ] > ¹¹⁰Pd | | | | | | | | | | | | | | | | | | | | | | | | | | | | | | | | | | | | ? | % | ¹¹⁰Cd | | | | | | | | | | | | | | | | | | | | | | | | | | | | | | | | | |
| Isotope_045_rh_111_u | Unstable | ¹¹¹Rh | Boson | 45 | p | 66 | n | 7/2 | 1 | 110.911'585'913'0 | u | ~ 0 | % | ~ 0 | -82.357'192'000'0 | MeV | 8.496'106'000'0 | MeV | - | | - | | 3.49E-7 | year | 11.000 | seconds ( x⁰ ) | 100.000'000 | % | β- | 3,647.000 | keV | ¹¹¹Pd | ¹¹¹Rh > [ 100 % , β- , 3,647.0 keV ] > ¹¹¹Pd | | | | | | | | | | | | | | | | | | | | | | | | | | | | | | | | | | | | 100.000'000 | % | ¹¹¹Cd | | | | | | | | | | | | | | | | | | | | | | | | | | | | | | | | | |
| Isotope_045_rh_112_u | Unstable | ¹¹²Rh | Fermion | 45 | p | 67 | n | 1 | 1 | 111.914'394'159'0 | u | ~ 0 | % | ~ 0 | -79.741'327'000'0 | MeV | 8.468'958'000'0 | MeV | - | | - | | 1.08E-7 | year | 3.400 | seconds ( x⁰ ) | 100.000'000 | % | β- | 6,595.100 | keV | ¹¹²Pd | ¹¹²Rh > [ 100 % , β- , 6,595.1 keV ] > ¹¹²Pd | | | | | | | | | | | | | | | | | | | | | | | | | | | | | | | | | | | | 100.000'000 | % | ¹¹²Cd | | | | | | | | | | | | | | | | | | | | | | | | | | | | | | | | | |
| Isotope_045_rh_113_u | Unstable | ¹¹³Rh | Boson | 45 | p | 68 | n | 7/2 | 1 | 112.915'530'627'0 | u | ~ 0 | % | ~ 0 | -78.682'714'000'0 | MeV | 8.456'070'000'0 | MeV | - | | - | | 8.87E-8 | year | 2.800 | seconds ( x⁰ ) | 100.000'000 | % | β- | 5,009.300 | keV | ¹¹³Pd | ¹¹³Rh > [ 100 % , β- , 5,009.3 keV ] > ¹¹³Pd | | | | | | | | | | | | | | | | | | | | | | | | | | | | | | | | | | | | 100.000'000 | % | ¹¹³In | | | | | | | | | | | | | | | | | | | | | | | | | | | | | | | | | |
| Isotope_045_rh_114_u | Unstable | ¹¹⁴Rh | Fermion | 45 | p | 69 | n | 1 | 1 | 113.918'806'000'0 | u | ~ 0 | % | ~ 0 | -75.631'725'000'0 | MeV | 8.425'932'000'0 | MeV | - | | - | | 5.86E-8 | year | 1.850 | seconds ( x⁰ ) | 100.000'000 | % | β- | 7,865.000 | keV | ¹¹⁴Pd | ¹¹⁴Rh > [ 100 % , β- , 7,865.0 keV ] > ¹¹⁴Pd | | | β-n | -11.000 | keV | ¹¹³Pd | ¹¹⁴Rh > [ , β-n , -11.0 keV ] > ¹¹³Pd | | | | | | | | | | | | | | | | | | | | | | | | | | | | | ? | % | ¹¹³In | ? | % | ¹¹⁴Sn | | | | | | | | | | | | | | | | | | | | | | | | | | | | | | |
| Isotope_045_rh_115_u | Unstable | ¹¹⁵Rh | Boson | 45 | p | 70 | n | 7/2 | 1 | 114.920'334'000'0 | u | ~ 0 | % | ~ 0 | -74.208'402'000'0 | MeV | 8.410'472'000'0 | MeV | - | | - | | 3.14E-8 | year | 990.000 | milli-seconds ( x⁻³ ) | 100.000'000 | % | β- | 6,195.000 | keV | ¹¹⁵Pd | ¹¹⁵Rh > [ 100 % , β- , 6,195.0 keV ] > ¹¹⁵Pd | | | | | | | | | | | | | | | | | | | | | | | | | | | | | | | | | | | | 100.000'000 | % | ¹¹⁵Sn | | | | | | | | | | | | | | | | | | | | | | | | | | | | | | | | | |
| Isotope_045_rh_116_u | Unstable | ¹¹⁶Rh | Fermion | 45 | p | 71 | n | 1 | 1 | 115.924'062'000'0 | u | ~ 0 | % | ~ 0 | -70.735'792'000'0 | MeV | 8.377'612'000'0 | MeV | - | | - | | 2.15E-8 | year | 680.000 | milli-seconds ( x⁻³ ) | 100.000'000 | % | β- | 9,225.000 | keV | ¹¹⁶Pd | ¹¹⁶Rh > [ 100 % , β- , 9,225.0 keV ] > ¹¹⁶Pd | | | β-n | 1,596.000 | keV | ¹¹⁵Pd | ¹¹⁶Rh > [ , β-n , 1,596.0 keV ] > ¹¹⁵Pd | | | | | | | | | | | | | | | | | | | | | | | | | | | | | 100.000'000 | % | ¹¹⁶Sn | ? | % | ¹¹⁵Sn | | | | | | | | | | | | | | | | | | | | | | | | | | | | | | |
| Isotope_045_rh_117_u | Unstable | ¹¹⁷Rh | Boson | 45 | p | 72 | n | ? | 1 | 116.925'980'000'0 | u | ~ 0 | % | ~ 0 | -68.949'000'000'0 | MeV | 88.360'000'000'0 | MeV | - | | - | | 1.39E-8 | year | 440.000 | milli-seconds ( x⁻³ ) | 100.000'000 | % | β- | 7,581.000 | keV | ¹¹⁷Pd | ¹¹⁷Rh > [ 100 % , β- , 7,581.0 keV ] > ¹¹⁷Pd | | | | | | | | | | | | | | | | | | | | | | | | | | | | | | | | | | | | 100.000'000 | % | ¹¹⁷Sn | | | | | | | | | | | | | | | | | | | | | | | | | | | | | | | | | |
| Isotope_045_rh_118_u | Unstable | ¹¹⁸Rh | Fermion | 45 | p | 73 | n | ? | 1 | 117.930'070'000'0 | u | ~ 0 | % | ~ 0 | -68.949'000'000'0 | MeV | 8.325'000'000'0 | MeV | - | | - | | 9.82E-9 | year | 310.000 | milli-seconds ( x⁻³ ) | 100.000'000 | % | β- | 10,326.000 | keV | ¹¹⁸Pd | ¹¹⁸Rh > [ 100 % , β- , 10,326.0 keV ] > ¹¹⁸Pd | | | | | | | | | | | | | | | | | | | | | | | | | | | | | | | | | | | | 100.000'000 | % | ¹¹⁸Sn | | | | | | | | | | | | | | | | | | | | | | | | | | | | | | | | | |
| Isotope_045_rh_119_u | Unstable | ¹¹⁹Rh | Boson | 45 | p | 74 | n | ? | 0 | 118.932'110'000'0 | u | ~ 0 | % | ~ 0 | -65.139'000'000'0 | MeV | 8.307'000'000'0 | MeV | - | | - | | 9.51E-9 | year | 300.000 | milli-seconds ( x⁻³ ) | ? | % | β- | 8,383.000 | keV | ¹¹⁹Pd | ¹¹⁹Rh > [ ? % , β- , 8,383.0 keV ] > ¹¹⁹Pd | | | | | | | | | | | | | | | | | | | | | | | | | | | | | | | | | | | | ? | % | ¹¹⁹Sn | | | | | | | | | | | | | | | | | | | | | | | | | | | | | | | | | |
| Isotope_045_rh_120_u | Unstable | ¹²⁰Rh | Fermion | 45 | p | 75 | n | ? | 0 | 119.936'410'000'0 | u | ~ 0 | % | ~ 0 | -122.473'000'000'0 | MeV | 8.272'000'000'0 | MeV | - | | - | | 6.34E-9 | year | 200.000 | milli-seconds ( x⁻³ ) | ? | % | β- | 10,915.000 | keV | ¹²⁰Pd | ¹²⁰Rh > [ ? % , β- , 10,915.0 keV ] > ¹²⁰Pd | | | | | | | | | | | | | | | | | | | | | | | | | | | | | | | | | | | | ? | % | ¹²⁰Sn | ? | % | ¹¹⁹Sn | | | | | | | | | | | | | | | | | | | | | | | | | | | | | | |
| Isotope_045_rh_121_u | Unstable | ¹²¹Rh | Boson | 45 | p | 76 | n | 7/2 | 1 | 120.938'720'000'0 | u | ~ 0 | % | ~ 0 | -57.082'000'000'0 | MeV | 8.252'000'000'0 | MeV | - | | - | | 3.17E-9 | year | 100.000 | milli-seconds ( x⁻³ ) | ? | % | β- | 9,180.000 | keV | ¹²¹Pd | ¹²¹Rh > [ ? % , β- , 9,180.0 keV ] > ¹²¹Pd | | | | | | | | | | | | | | | | | | | | | | | | | | | | | | | | | | | | ? | % | ¹²⁰Sn | ? | % | ¹²¹Sb | | | | | | | | | | | | | | | | | | | | | | | | | | | | | | |
| Isotope_045_rh_122_u | Unstable | ¹²²Rh | Fermion | 45 | p | 77 | n | ? | 0 | 121.943'210'000'0 | u | ~ 0 | % | ~ 0 | -57.082'000'000'0 | MeV | -52.900'000'000'0 | MeV | -8.216'8.216'8.216'8.216 | nm | - | | 1.58E-9 | year | 50.000 | milli-seconds ( x⁻³ ) | ? | % | β- | 11,793.000 | keV | ¹²²Pd | ¹²²Rh > [ ? % , β- , 11,793.0 keV ] > ¹²²Pd | | | | | | | | | | | | | | | | | | | | | | | | | | | | | | | | | | | | ? | % | ¹²¹Sb | ? | % | ¹²²Te | | | | | | | | | | | | | | | | | | | | | | | | | | | | | | |
---