HYDROGEN TO OGANESSON
ATOMIC ARCHITECTURE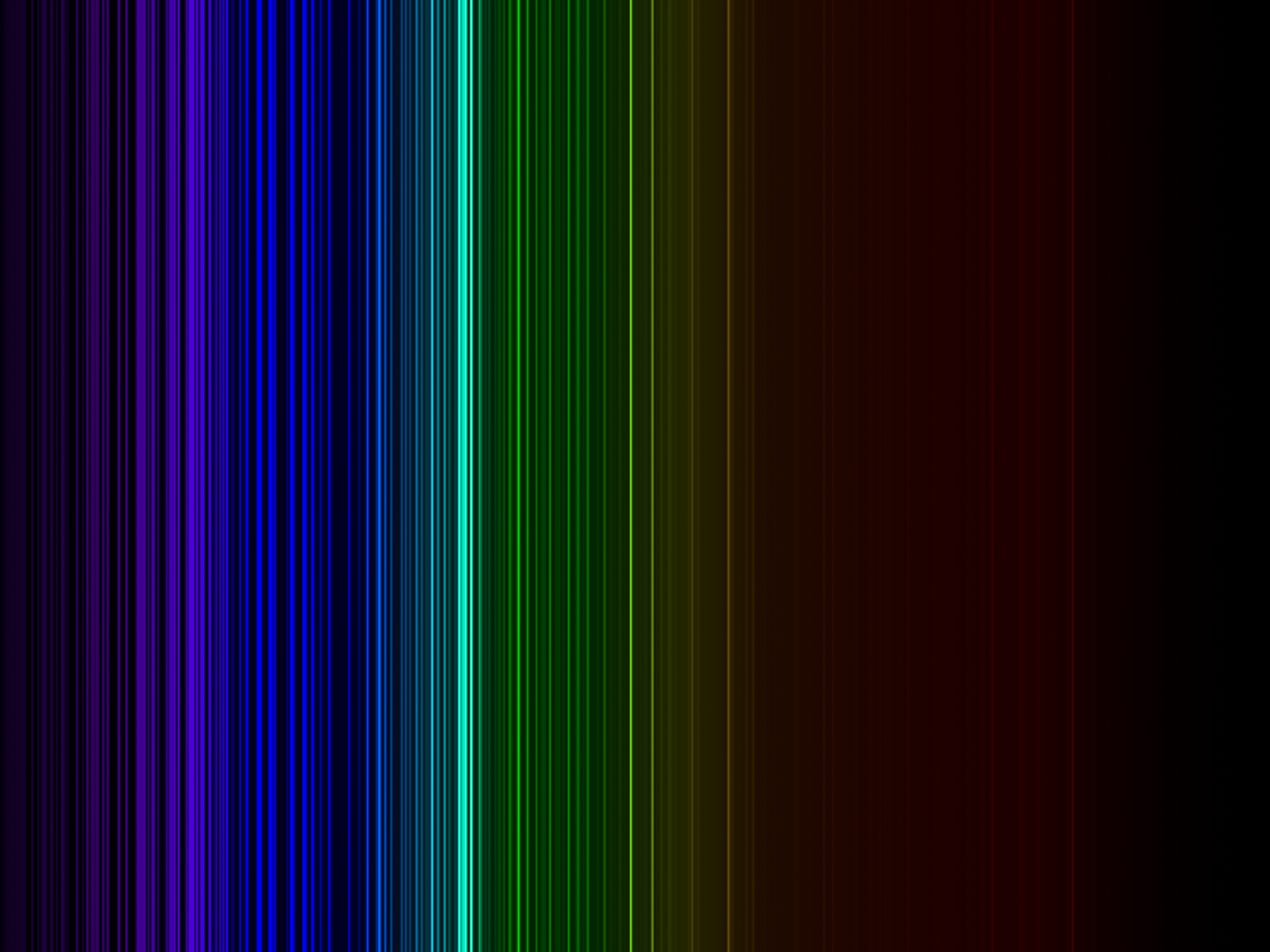 Spectrograph

Elemental Tile

Ruthenium Crystals
···
OVERVIEW
Ruthenium
Ru (44)
ruːˈθiːniəm
PHONETICS
---
IDENTIFICATION
Ruthenium is a rare transition metal belonging to the platinum group and is inert to most other chemicals. Usually occurring as a minor component of platinum ores it is used for wear-resistant electrical contacts and the production of thick-film resistors. A minor application of ruthenium is its use in some platinum alloys, and as a catalyst.
ELEMENT BRIEF
---
1844 by Karl Karlovich Klaus, Russia.
DISCOVERY
---
Latin, 'Ruthenia' meaning 'Russia'.
ETYMOLOGY
---
Ruthenium
ELEMENT
---
Ru
SYMBOL
---
44
ATOMIC NUMBER
---
7440-18-8
CAS NUMBER
---
PHYSICAL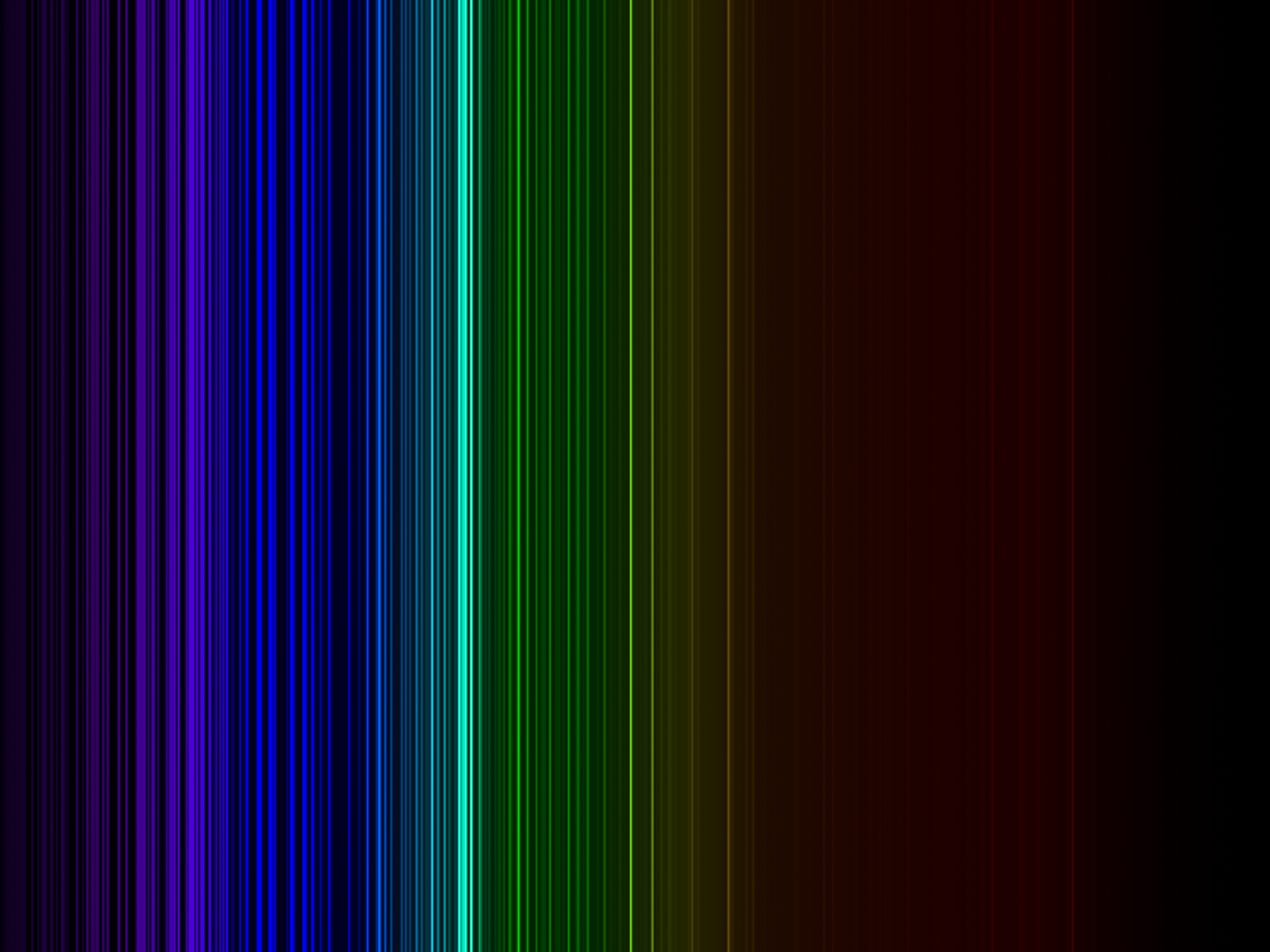 ELEMENTAL SPECTRUM
---
Silver
ELEMENTAL COLOUR
---
-
REFRACTIVE INDEX
---
0.300
POISSON RATIO
---
8.170 cm³
MOLAR VOLUME
---
2.16G Pa, 21.317'5k Atm
BRINELL HARDNESS
---
6.50
MOHS HARDNESS
---
-
VICKERS HARDNESS
---
5,970 m/s, Mach 17.405'2
SPEED OF SOUND
---
220.00G Pa, 2.171'2M Atm
BULK MODULUS
---
173.00G Pa, 1.707'4M Atm
SHEAR MODULUS
---
447.00G Pa, 4.411'5M Atm
YOUNG MODULUS
---
ALLOTROPES
NONE
THERMODYNAMIC
2,607.15 K, 2,334.00 °C
MELTING POINT
---
4,423.15 K, 4,150.00 °C
BOILING POINT
---
-
AUTOMATIC IGNITION
---
-
FLASHPOINT
---
-
CRITICAL TEMPERATURE
---
-
CRITICAL PRESSURE
---
120.000'000 W/(m K)
THERMAL CONDUCTIVITY
---
0.000'006'4 K¯¹
THERMAL EXPANSION
---
238.00 J/(kg K)
SPECIFIC HEAT
---
25.700 kJ/mol
HEAT FUSION
---
580.000 kJ/mol
HEAT VAPORISATION
---
-
HEAT COMBUSTION
---
-
CURIE POINT
---
-
NEEL POINT
---
-
ADIABATIC INDEX
---
Solid
PHASE
---
ELECTROMAGNETIC
Conductor
ELECTRICAL TYPE
---
14.00M S/m
CONDUCTIVITY
---
71.00n Ω.m
RESISTIVITY
---
0.490 K
SUPERCONDUCTING POINT
---
Paramagnetic
MAGNETIC TYPE
---
0.000'000'005'4
MASS SUSCEPTIBILITY
---
0.000'000'000'546'00
MOLAR SUSCEPTIBILITY
---
0.000'066'800'00
VOLUME SUSCEPTIBILITY
---
STRUCTURE
Transition Metal
CLASSIFICATION
---
101.064'945'4
ATOMIC WEIGHT
---
178 pm
ATOMIC RADIUS
---
125 pm
COVALENT RADIUS SINGLE BOND
---
114 pm
COVALENT RADIUS DOUBLE BOND
---
103 pm
COVALENT RADIUS TRIPLE BOND
---
207 pm
VAN DER WAALS RADIUS
---
[Kr]5s¹4d⁷
ELECTRON CONFIGURATION
---
Hexagonal, Close Packed Single
CRYSTAL STRUCTURE
---
12.370'00 g/cm³
DENSITY AS SOLID
---
10.650'00 g/cm³
DENSITY AS LIQUID
---
-
DENSITY AS GAS
---
P6₃/mmc
SPACE GROUP NAME
---
194
SPACE GROUP NUMBER
---
π/2, π/2 2π/3
LATTICE ANGLES
---
270.59, 270.59 428.15 pm
LATTICE CONSTANTS
---
REACTIVITY
6
VALENCE
---
2.2
ELECTRONEGATIVITY
---
100.96 kJ/mol
ELECTRON AFFINITY
---
IONISATION ENERGY
---
ELEMENTAL DISTRIBUTION
0.000'000'4 %
UNIVERSE
---
0.000'081 %
METEORITES
---
0.000'000'5 %
SUN
---
0.000'000'099 %
EARTH CRUST
---
0.000'000'000'07 %
OCEANS
---
-
HUMANS
---
ISOTOPES
Stable
HALF LIFE
---
Stable
LIFETIME
---
4d⁷ = 4, 2, -1, -1/2
QUANTUM NUMBERS
---
6.600'00 b σs
NEUTRON CROSS SECTION
---
2.560'00 b σa
NEUTRON MASS ABSORPTION
---
STABLE ISOTOPES
---
UNSTABLE ISOTOPES
---
ISOTOPIC CHAIN
| Isotope | Stability | Symbol | Type | Protons | | Neutrons | | Spin | Parity | Mass | | Abundance | | Mass Measure | Mass Excess | | Binding Energy | | Dipole Moment | | Quadrupole Moment | | Halflife in Years | | Halflife in Seconds | | A01 Decay Probability | | A01 Decay Mode | A01 Decay Energy | | A01 Decay Daughter | A01 Decay Link | A02 Decay Probability | | A02 Decay Mode | A02 Decay Energy | | A02 Decay Daughter | A02 Decay Link | A03 Decay Probability | | A03 Decay Mode | A03 Decay Energy | | A03 Decay Daughter | A03 Decay Link | A04 Decay Probability | | A04 Decay Mode | A04 Decay Energy | | A04 Decay Daughter | A04 Decay Link | A05 Decay Probability | | A05 Decay Mode | A05 Decay Energy | | A05 Decay Daughter | A05 Decay Link | A06 Decay Probability | | A06 Decay Mode | A06 Decay Energy | | A06 Decay Daughter | A06 Decay Link | Y01 Decay Product Yield | | Y01 Decay Product Nuclide | Y02 Decay Product Yield | | Y02 Decay Product Nuclide | Y03 Decay Product Yield | | Y03 Decay Product Nuclide | Y04 Decay Product Yield | | Y04 Decay Product Nuclide | Y05 Decay Product Yield | | Y05 Decay Product Nuclide | Y06 Decay Product Yield | | Y06 Decay Product Nuclide | Y07 Decay Product Yield | | Y07 Decay Product Nuclide | Y08 Decay Product Yield | | Y08 Decay Product Nuclide | Y09 Decay Product Yield | | Y09 Decay Product Nuclide | Y10 Decay Product Yield | | Y10 Decay Product Nuclide | Y11 Decay Product Yield | | Y11 Decay Product Nuclide | Y12 Decay Product Yield | | Y12 Decay Product Nuclide |
| --- | --- | --- | --- | --- | --- | --- | --- | --- | --- | --- | --- | --- | --- | --- | --- | --- | --- | --- | --- | --- | --- | --- | --- | --- | --- | --- | --- | --- | --- | --- | --- | --- | --- | --- | --- | --- | --- | --- | --- | --- | --- | --- | --- | --- | --- | --- | --- | --- | --- | --- | --- | --- | --- | --- | --- | --- | --- | --- | --- | --- | --- | --- | --- | --- | --- | --- | --- | --- | --- | --- | --- | --- | --- | --- | --- | --- | --- | --- | --- | --- | --- | --- | --- | --- | --- | --- | --- | --- | --- | --- | --- | --- | --- | --- | --- | --- | --- | --- | --- | --- | --- | --- | --- | --- |
| Isotope_044_ru_87_u | Unstable | ⁸⁷Ru | Fermion | 44 | p | 43 | n | 1/2 | -1 | 86.949'180'000'0 | u | ~ 0 | % | ~ 0 | -47.339'000'000'0 | MeV | 8.220'000'000'0 | MeV | - | | - | | 1.58E-9 | year | 50.000 | milli-seconds ( x⁻³ ) | ? | % | β+ | 10,761.000 | keV | ⁸⁷Tc | ⁸⁷Ru > [ ? % , β+ , 10,761.0 keV ] > ⁸⁷Tc | | | | | | | | | | | | | | | | | | | | | | | | | | | | | | | | | | | | ? | % | ⁸⁷Sr | ? | % | ⁸⁶Sr | | | | | | | | | | | | | | | | | | | | | | | | | | | | | | |
| Isotope_044_ru_88_u | Unstable | ⁸⁸Ru | Boson | 44 | p | 44 | n | 0 | 1 | 87.940'260'000'0 | u | ~ 0 | % | ~ 0 | -55.647'000'000'0 | MeV | 8.313'000'000'0 | MeV | - | | - | | 4.12E-8 | year | 1.300 | seconds ( x⁰ ) | 100.000'000 | % | β+ | 6,041.000 | keV | ⁸⁸Tc | ⁸⁸Ru > [ 100 % , β+ , 6,041.0 keV ] > ⁸⁸Tc | | | β+p | ? | keV | ⁸⁷Mo | ⁸⁸Ru > [ , β+p , ? keV ] > ⁸⁷Mo | | | | | | | | | | | | | | | | | | | | | | | | | | | | | 100.000'000 | % | ⁸⁸Sr | ? | % | ⁸⁷Sr | ? | % | ⁸⁶Sr | | | | | | | | | | | | | | | | | | | | | | | | | | | |
| Isotope_044_ru_89_u | Unstable | ⁸⁹Ru | Fermion | 44 | p | 45 | n | 7/2 | 1 | 88.936'110'000'0 | u | ~ 0 | % | ~ 0 | -59.513'000'000'0 | MeV | 8.353'000'000'0 | MeV | - | | - | | 4.37E-8 | year | 1.380 | seconds ( x⁰ ) | 100.000'000 | % | β+ | 7,309.000 | keV | ⁸⁹Tc | ⁸⁹Ru > [ 100 % , β+ , 7,309.0 keV ] > ⁸⁹Tc | | | β+p | ? | keV | ⁸⁸Mo | ⁸⁹Ru > [ , β+p , ? keV ] > ⁸⁸Mo | | | | | | | | | | | | | | | | | | | | | | | | | | | | | 100.000'000 | % | ⁸⁹Y | ? | % | ⁸⁸Sr | | | | | | | | | | | | | | | | | | | | | | | | | | | | | | |
| Isotope_044_ru_90_u | Unstable | ⁹⁰Ru | Boson | 44 | p | 46 | n | 0 | 1 | 89.929'890'000'0 | u | ~ 0 | % | ~ 0 | -65.307'000'000'0 | MeV | 8.414'000'000'0 | MeV | - | | - | | 3.49E-7 | year | 11.000 | seconds ( x⁰ ) | 100.000'000 | % | β+ | 4,878.000 | keV | ⁹⁰Tc | ⁹⁰Ru > [ 100 % , β+ , 4,878.0 keV ] > ⁹⁰Tc | | | | | | | | | | | | | | | | | | | | | | | | | | | | | | | | | | | | 100.000'000 | % | ⁹⁰Zr | | | | | | | | | | | | | | | | | | | | | | | | | | | | | | | | | |
| Isotope_044_ru_91_u | Unstable | ⁹¹Ru | Fermion | 44 | p | 47 | n | 9/2 | 1 | 90.926'292'000'0 | u | ~ 0 | % | ~ 0 | -68.658'000'000'0 | MeV | 8.448'000'000'0 | MeV | - | | - | | 2.85E-7 | year | 9.000 | seconds ( x⁰ ) | 100.000'000 | % | β+ | 6,304.000 | keV | ⁹¹Tc | ⁹¹Ru > [ 100 % , β+ , 6,304.0 keV ] > ⁹¹Tc | | | | | | | | | | | | | | | | | | | | | | | | | | | | | | | | | | | | 100.013'800 | % | ⁹¹Zr | | | | | | | | | | | | | | | | | | | | | | | | | | | | | | | | | |
| Isotope_044_ru_92_u | Unstable | ⁹²Ru | Boson | 44 | p | 48 | n | 0 | 1 | 91.920'120'000'0 | u | ~ 0 | % | ~ 0 | -74.408'000'000'0 | MeV | 8.506'000'000'0 | MeV | - | | - | | 6.94E-6 | year | 219.000 | seconds ( x⁰ ) | 100.000'000 | % | β+ | 3,505.000 | keV | ⁹²Tc | ⁹²Ru > [ 100 % , β+ , 3,505.0 keV ] > ⁹²Tc | | | | | | | | | | | | | | | | | | | | | | | | | | | | | | | | | | | | ? | % | ⁹²Zr | | | | | | | | | | | | | | | | | | | | | | | | | | | | | | | | | |
| Isotope_044_ru_93_u | Unstable | ⁹³Ru | Fermion | 44 | p | 49 | n | 9/2 | 1 | 92.917'052'034'0 | u | ~ 0 | % | ~ 0 | -77.265'533'000'0 | MeV | 8.531'987'000'0 | MeV | - | | - | | 1.89E-6 | year | 59.700 | seconds ( x⁰ ) | 100.000'000 | % | β+ | 5,314.800 | keV | ⁹³Tc | ⁹³Ru > [ 100 % , β+ , 5,314.8 keV ] > ⁹³Tc | | | | | | | | | | | | | | | | | | | | | | | | | | | | | | | | | | | | 100.000'000 | % | ⁹³Nb | | | | | | | | | | | | | | | | | | | | | | | | | | | | | | | | | |
| Isotope_044_ru_94_u | Unstable | ⁹⁴Ru | Boson | 44 | p | 50 | n | 0 | 1 | 93.911'359'711'0 | u | ~ 0 | % | ~ 0 | -82.567'898'000'0 | MeV | 8.583'8.583'8.583'8.583 | MeV | - | | - | | 9.85E-5 | year | 3.110 | kilo-seconds ( x³ ) | 100.000'000 | % | β+ | 563.900 | keV | ⁹⁴Tc | ⁹⁴Ru > [ 100 % , β+ , 563.9 keV ] > ⁹⁴Tc | | | | | | | | | | | | | | | | | | | | | | | | | | | | | | | | | | | | 100.000'000 | % | ⁹⁴Mo | | | | | | | | | | | | | | | | | | | | | | | | | | | | | | | | | |
| Isotope_044_ru_95_u | Unstable | ⁹⁵Ru | Fermion | 44 | p | 51 | n | 5/2 | 1 | 94.910'412'929'0 | u | ~ 0 | % | ~ 0 | -83.449'819'000'0 | MeV | 8.587'386'000'0 | MeV | 0.861'000'000'0 | nm | - | | 1.87E-4 | year | 5.915 | kilo-seconds ( x³ ) | 100.000'000 | % | β+ | 1,544.900 | keV | ⁹⁵Tc | ⁹⁵Ru > [ 100 % , β+ , 1,544.9 keV ] > ⁹⁵Tc | | | | | | | | | | | | | | | | | | | | | | | | | | | | | | | | | | | | 100.000'000 | % | ⁹⁵Mo | | | | | | | | | | | | | | | | | | | | | | | | | | | | | | | | | |
| Isotope_044_ru_96_s | Stable | ⁹⁶Ru | Boson | 44 | p | 52 | n | 0 | 1 | 95.907'597'835'0 | u | 5.540'000 | % | 5.313'280'920'1 | -86.072'062'000'0 | MeV | 8.609'326'000'0 | MeV | - | | - | | - | | | | ? | % | 2β+ | 674.030 | keV | ⁹⁶Mo | ⁹⁶Ru > [ ? % , 2β+ , 674.03 keV ] > ⁹⁶Mo | | | | | | | | | | | | | | | | | | | | | | | | | | | | | | | | | | | | ? | % | ⁹⁶Mo | | | | | | | | | | | | | | | | | | | | | | | | | | | | | | | | | |
| Isotope_044_ru_97_u | Unstable | ⁹⁷Ru | Fermion | 44 | p | 53 | n | 5/2 | 1 | 96.907'554'700'0 | u | ~ 0 | % | ~ 0 | -86.112'242'000'0 | MeV | 8.604'193'000'0 | MeV | 0.787'000'000'0 | nm | - | | 7.91E-3 | year | 249.696 | kilo-seconds ( x³ ) | 100.000'000 | % | β+ | 85.670 | keV | ⁹⁷Tc | ⁹⁷Ru > [ 100 % , β+ , 85.67 keV ] > ⁹⁷Tc | | | | | | | | | | | | | | | | | | | | | | | | | | | | | | | | | | | | 100.000'000 | % | ⁹⁷Mo | | | | | | | | | | | | | | | | | | | | | | | | | | | | | | | | | |
| Isotope_044_ru_98_s | Stable | ⁹⁸Ru | Boson | 44 | p | 54 | n | 0 | 1 | 97.905'287'132'0 | u | 1.870'000 | % | 1.830'828'869'4 | -88.224'469'000'0 | MeV | 8.620'309'000'0 | MeV | - | | - | | - | | | | | | | | | | | | | | | | | | | | | | | | | | | | | | | | | | | | | | | | | | | | | | | | | | | | | | | | | | | | | | | | | | | | | | | | | | | | | | | | | |
| Isotope_044_ru_99_s | Stable | ⁹⁹Ru | Fermion | 44 | p | 55 | n | 5/2 | 1 | 98.905'939'302'0 | u | 12.760'000 | % | 12.620'397'854'9 | -87.616'977'000'0 | MeV | 8.608'627'000'0 | MeV | -0.641'000'000'0 | nm | 0.079'000'000'0 | b | - | | | | | | | | | | | | | | | | | | | | | | | | | | | | | | | | | | | | | | | | | | | | | | | | | | | | | | | | | | | | | | | | | | | | | | | | | | | | | | | | | |
| Isotope_044_ru_100_s | Stable | ¹⁰⁰Ru | Boson | 44 | p | 56 | n | 0 | 1 | 99.904'219'476'0 | u | 12.600'000 | % | 12.587'931'654'0 | -89.218'984'000'0 | MeV | 8.619'274'000'0 | MeV | - | | - | | - | | | | | | | | | | | | | | | | | | | | | | | | | | | | | | | | | | | | | | | | | | | | | | | | | | | | | | | | | | | | | | | | | | | | | | | | | | | | | | | | | |
| Isotope_044_ru_101_s | Stable | ¹⁰¹Ru | Fermion | 44 | p | 57 | n | 5/2 | 1 | 100.905'582'087'0 | u | 17.060'000 | % | 17.214'492'304'0 | -87.949'720'000'0 | MeV | 8.601'282'000'0 | MeV | -0.718'800'000'0 | nm | 0.457'000'000'0 | b | - | | | | | | | | | | | | | | | | | | | | | | | | | | | | | | | | | | | | | | | | | | | | | | | | | | | | | | | | | | | | | | | | | | | | | | | | | | | | | | | | | |
| Isotope_044_ru_102_s | Stable | ¹⁰²Ru | Boson | 44 | p | 58 | n | 0 | 1 | 101.904'349'312'0 | u | 13.550'000 | % | 13.808'039'331'8 | -89.098'043'000'0 | MeV | 28.607'344'000'0 | MeV | - | | - | | - | | | | | | | | | | | | | | | | | | | | | | | | | | | | | | | | | | | | | | | | | | | | | | | | | | | | | | | | | | | | | | | | | | | | | | | | | | | | | | | | | |
| Isotope_044_ru_103_u | Unstable | ¹⁰³Ru | Fermion | 44 | p | 59 | n | 3/2 | 1 | 102.906'323'847'0 | u | ~ 0 | % | ~ 0 | -87.258'775'000'0 | MeV | 8.584'283'000'0 | MeV | 0.200'000'000'0 | nm | 0.620'000'000'0 | b | 1.07E-1 | year | 3.392 | mega-seconds ( x⁶ ) | 100.000'000 | % | β- | 763.410 | keV | ¹⁰³Rh | ¹⁰³Ru > [ 100 % , β- , 763.41 keV ] > ¹⁰³Rh | | | | | | | | | | | | | | | | | | | | | | | | | | | | | | | | | | | | 100.000'000 | % | ¹⁰³Rh | | | | | | | | | | | | | | | | | | | | | | | | | | | | | | | | | |
| Isotope_044_ru_104_s | Stable | ¹⁰⁴Ru | Boson | 44 | p | 60 | n | 0 | 1 | 103.905'432'701'0 | u | 18.620'000 | % | 19.347'191'568'9 | -88.088'872'000'0 | MeV | 8.587'333'000'0 | MeV | - | | - | | - | | | | ? | % | 2β- | 1,301.170 | keV | ¹⁰⁴Pd | ¹⁰⁴Ru > [ ? % , 2β- , 1,301.17 keV ] > ¹⁰⁴Pd | | | | | | | | | | | | | | | | | | | | | | | | | | | | | | | | | | | | ? | % | ¹⁰⁴Pd | | | | | | | | | | | | | | | | | | | | | | | | | | | | | | | | | |
| Isotope_044_ru_105_u | Unstable | ¹⁰⁵Ru | Fermion | 44 | p | 61 | n | 3/2 | 1 | 104.907'752'866'0 | u | ~ 0 | % | ~ 0 | -85.927'653'000'0 | MeV | 8.561'835'000'0 | MeV | 0.320'000'000'0 | nm | - | | 5.07E-4 | year | 15.984 | kilo-seconds ( x³ ) | 100.000'000 | % | β- | 1,917.990 | keV | ¹⁰⁵Rh | ¹⁰⁵Ru > [ 100 % , β- , 1,917.99 keV ] > ¹⁰⁵Rh | | | | | | | | | | | | | | | | | | | | | | | | | | | | | | | | | | | | 100.000'000 | % | ¹⁰⁵Pd | | | | | | | | | | | | | | | | | | | | | | | | | | | | | | | | | |
| Isotope_044_ru_106_u | Unstable | ¹⁰⁶Ru | Boson | 44 | p | 62 | n | 0 | 1 | 105.907'329'433'0 | u | ~ 0 | % | ~ 0 | -86.322'078'000'0 | MeV | 8.560'929'000'0 | MeV | - | | - | | 1.02E+0 | years | 32.300 | mega-seconds ( x⁶ ) | 100.000'000 | % | β- | 39.400 | keV | ¹⁰⁶Rh | ¹⁰⁶Ru > [ 100 % , β- , 39.4 keV ] > ¹⁰⁶Rh | | | | | | | | | | | | | | | | | | | | | | | | | | | | | | | | | | | | 100.000'000 | % | ¹⁰⁶Pd | | | | | | | | | | | | | | | | | | | | | | | | | | | | | | | | | |
| Isotope_044_ru_107_u | Unstable | ¹⁰⁷Ru | Fermion | 44 | p | 63 | n | 5/2 | 1 | 106.909'905'089'0 | u | ~ 0 | % | ~ 0 | -83.922'869'000'0 | MeV | 8.533'930'000'0 | MeV | - | | - | | 7.13E-6 | year | 225.000 | seconds ( x⁰ ) | 100.000'000 | % | β- | 2,940.000 | keV | ¹⁰⁷Rh | ¹⁰⁷Ru > [ 100 % , β- , 2,940.0 keV ] > ¹⁰⁷Rh | | | | | | | | | | | | | | | | | | | | | | | | | | | | | | | | | | | | 100.000'000 | % | ¹⁰⁷Ag | | | | | | | | | | | | | | | | | | | | | | | | | | | | | | | | | |
| Isotope_044_ru_108_u | Unstable | ¹⁰⁸Ru | Boson | 44 | p | 64 | n | 0 | 1 | 107.910'173'465'0 | u | ~ 0 | % | ~ 0 | -83.672'879'000'0 | MeV | 8.527'332'000'0 | MeV | - | | - | | 8.65E-6 | year | 273.000 | seconds ( x⁰ ) | 100.000'000 | % | β- | 1,346.000 | keV | ¹⁰⁸Rh | ¹⁰⁸Ru > [ 100 % , β- , 1,346.0 keV ] > ¹⁰⁸Rh | | | | | | | | | | | | | | | | | | | | | | | | | | | | | | | | | | | | 100.000'000 | % | ¹⁰⁸Pd | | | | | | | | | | | | | | | | | | | | | | | | | | | | | | | | | |
| Isotope_044_ru_109_u | Unstable | ¹⁰⁹Ru | Fermion | 44 | p | 65 | n | 5/2 | 1 | 108.913'203'233'0 | u | ~ 0 | % | ~ 0 | -80.850'668'000'0 | MeV | 8.497'257'000'0 | MeV | - | | - | | 1.09E-6 | year | 34.500 | seconds ( x⁰ ) | 100.000'000 | % | β- | 4,160.000 | keV | ¹⁰⁹Rh | ¹⁰⁹Ru > [ 100 % , β- , 4,160.0 keV ] > ¹⁰⁹Rh | | | | | | | | | | | | | | | | | | | | | | | | | | | | | | | | | | | | 100.000'000 | % | ¹⁰⁹Ag | | | | | | | | | | | | | | | | | | | | | | | | | | | | | | | | | |
| Isotope_044_ru_110_u | Unstable | ¹¹⁰Ru | Boson | 44 | p | 66 | n | 0 | 1 | 109.914'136'041'0 | u | ~ 0 | % | ~ 0 | -79.981'763'000'0 | MeV | 8.485'485'000'0 | MeV | - | | - | | 3.68E-7 | year | 11.600 | seconds ( x⁰ ) | 100.000'000 | % | β- | 2,794.100 | keV | ¹¹⁰Rh | ¹¹⁰Ru > [ 100 % , β- , 2,794.1 keV ] > ¹¹⁰Rh | | | | | | | | | | | | | | | | | | | | | | | | | | | | | | | | | | | | ? | % | ¹¹⁰Cd | | | | | | | | | | | | | | | | | | | | | | | | | | | | | | | | | |
| Isotope_044_ru_111_u | Unstable | ¹¹¹Ru | Fermion | 44 | p | 67 | n | 5/2 | 1 | 110.917'696'000'0 | u | ~ 0 | % | ~ 0 | -76.665'683'000'0 | MeV | 8.451'880'000'0 | MeV | - | | - | | 6.72E-8 | year | 2.120 | seconds ( x⁰ ) | 100.000'000 | % | β- | 5,691.500 | keV | ¹¹¹Rh | ¹¹¹Ru > [ 100 % , β- , 5,691.5 keV ] > ¹¹¹Rh | | | | | | | | | | | | | | | | | | | | | | | | | | | | | | | | | | | | 100.000'000 | % | ¹¹¹Cd | | | | | | | | | | | | | | | | | | | | | | | | | | | | | | | | | |
| Isotope_044_ru_112_u | Unstable | ¹¹²Ru | Boson | 44 | p | 68 | n | 0 | 1 | 111.918'965'000'0 | u | ~ 0 | % | ~ 0 | -75.483'617'000'0 | MeV | 8.437'928'000'0 | MeV | - | | - | | 5.55E-8 | year | 1.750 | seconds ( x⁰ ) | 100.000'000 | % | β- | 4,257.700 | keV | ¹¹²Rh | ¹¹²Ru > [ 100 % , β- , 4,257.7 keV ] > ¹¹²Rh | | | | | | | | | | | | | | | | | | | | | | | | | | | | | | | | | | | | 100.000'000 | % | ¹¹²Cd | | | | | | | | | | | | | | | | | | | | | | | | | | | | | | | | | |
| Isotope_044_ru_113_u | Unstable | ¹¹³Ru | Fermion | 44 | p | 69 | n | 5/2 | 1 | 112.922'487'194'0 | u | ~ 0 | % | ~ 0 | -72.202'714'000'0 | MeV | 8.405'649'000'0 | MeV | - | | - | | 2.54E-8 | year | 800.000 | milli-seconds ( x⁻³ ) | 100.000'000 | % | β- | 4,257.700 | keV | ¹¹³Rh | ¹¹³Ru > [ 100 % , β- , 4,257.7 keV ] > ¹¹³Rh | | | | | | | | | | | | | | | | | | | | | | | | | | | | | | | | | | | | 100.000'000 | % | ¹¹³In | | | | | | | | | | | | | | | | | | | | | | | | | | | | | | | | | |
| Isotope_044_ru_114_u | Unstable | ¹¹⁴Ru | Boson | 44 | p | 70 | n | 0 | 1 | 113.924'281'000'0 | u | ~ 0 | % | ~ 0 | -70.532'000'000'0 | MeV | 8.388'000'000'0 | MeV | - | | - | | 1.68E-8 | year | 530.000 | milli-seconds ( x⁻³ ) | 100.000'000 | % | β- | 5,100.000 | keV | ¹¹⁴Rh | ¹¹⁴Ru > [ 100 % , β- , 5,100.0 keV ] > ¹¹⁴Rh | | | β-n | 80.000 | keV | ¹¹³Rh | ¹¹⁴Ru > [ , β-n , 80.0 keV ] > ¹¹³Rh | | | | | | | | | | | | | | | | | | | | | | | | | | | | | ? | % | ¹¹³In | ? | % | ¹¹⁴Sn | | | | | | | | | | | | | | | | | | | | | | | | | | | | | | |
| Isotope_044_ru_115_u | Unstable | ¹¹⁵Ru | Fermion | 44 | p | 71 | n | ? | 0 | 114.928'686'173'0 | u | ~ 0 | % | ~ 0 | -66.428'402'000'0 | MeV | 8.349'623'000'0 | MeV | - | | - | | 2.34E-8 | year | 740.000 | milli-seconds ( x⁻³ ) | 100.000'000 | % | β- | 7,780.000 | keV | ¹¹⁵Rh | ¹¹⁵Ru > [ 100 % , β- , 7,780.0 keV ] > ¹¹⁵Rh | | | β-n | 1,132.000 | keV | ¹¹⁴Rh | ¹¹⁵Ru > [ , β-n , 1,132.0 keV ] > ¹¹⁴Rh | | | | | | | | | | | | | | | | | | | | | | | | | | | | | 100.000'000 | % | ¹¹⁵Sn | ? | % | ¹¹³In | ? | % | ¹¹⁴Sn | | | | | | | | | | | | | | | | | | | | | | | | | | | |
| Isotope_044_ru_116_u | Unstable | ¹¹⁶Ru | Boson | 44 | p | 72 | n | 0 | 1 | 115.930'810'000'0 | u | ~ 0 | % | ~ 0 | -64.450'000'000'0 | MeV | 8.330'000'000'0 | MeV | - | | - | | 1.27E-8 | year | 400.000 | milli-seconds ( x⁻³ ) | ? | % | β- | 6,286.000 | keV | ¹¹⁶Rh | ¹¹⁶Ru > [ ? % , β- , 6,286.0 keV ] > ¹¹⁶Rh | | | | | | | | | | | | | | | | | | | | | | | | | | | | | | | | | | | | ? | % | ¹¹⁶Sn | ? | % | ¹¹⁵Sn | | | | | | | | | | | | | | | | | | | | | | | | | | | | | | |
| Isotope_044_ru_117_u | Unstable | ¹¹⁷Ru | Fermion | 44 | p | 73 | n | ? | 0 | 116.935'580'000'0 | u | ~ 0 | % | ~ 0 | -60.007'000'000'0 | MeV | 8.290'8.290'8.290'8.290 | MeV | - | | - | | 9.51E-9 | year | 300.000 | milli-seconds ( x⁻³ ) | ? | % | β- | 8,942.000 | keV | ¹¹⁷Rh | ¹¹⁷Ru > [ ? % , β- , 8,942.0 keV ] > ¹¹⁷Rh | | | | | | | | | | | | | | | | | | | | | | | | | | | | | | | | | | | | ? | % | ¹¹⁷Sn | | | | | | | | | | | | | | | | | | | | | | | | | | | | | | | | | |
| Isotope_044_ru_118_u | Unstable | ¹¹⁸Ru | Boson | 44 | p | 74 | n | 0 | 1 | 117.937'820'000'0 | u | ~ 0 | % | ~ 0 | -57.920'000'000'0 | MeV | 8.270'000'000'0 | MeV | - | | - | | 6.34E-9 | year | 200.000 | milli-seconds ( x⁻³ ) | ? | % | β- | 7,219.000 | keV | ¹¹⁸Rh | ¹¹⁸Ru > [ ? % , β- , 7,219.0 keV ] > ¹¹⁸Rh | | | | | | | | | | | | | | | | | | | | | | | | | | | | | | | | | | | | ? | % | ¹¹⁸Sn | | | | | | | | | | | | | | | | | | | | | | | | | | | | | | | | | |
| Isotope_044_ru_119_u | Unstable | ¹¹⁹Ru | Fermion | 44 | p | 75 | n | ? | 0 | 118.942'840'000'0 | u | ~ 0 | % | ~ 0 | -53.244'000'000'0 | MeV | 8.229'000'000'0 | MeV | - | | - | | 5.39E-9 | year | 170.000 | milli-seconds ( x⁻³ ) | ? | % | β- | 9,995.000 | keV | ¹¹⁹Rh | ¹¹⁹Ru > [ ? % , β- , 9,995.0 keV ] > ¹¹⁹Rh | | | | | | | | | | | | | | | | | | | | | | | | | | | | | | | | | | | | ? | % | ¹¹⁹Sn | | | | | | | | | | | | | | | | | | | | | | | | | | | | | | | | | |
| Isotope_044_ru_120_u | Unstable | ¹²⁰Ru | Boson | 44 | p | 76 | n | 0 | 1 | 119.945'310'000'0 | u | ~ 0 | % | ~ 0 | -50.943'000'000'0 | MeV | 8.209'000'000'0 | MeV | - | | - | | 2.54E-9 | year | 80.000 | milli-seconds ( x⁻³ ) | ? | % | β- | 8,290.000 | keV | ¹²⁰Rh | ¹²⁰Ru > [ ? % , β- , 8,290.0 keV ] > ¹²⁰Rh | | | | | | | | | | | | | | | | | | | | | | | | | | | | | | | | | | | | ? | % | ¹²⁰Sn | ? | % | ¹¹⁹Sn | | | | | | | | | | | | | | | | | | | | | | | | | | | | | | |
---