HYDROGEN TO OGANESSON
ATOMIC ARCHITECTURE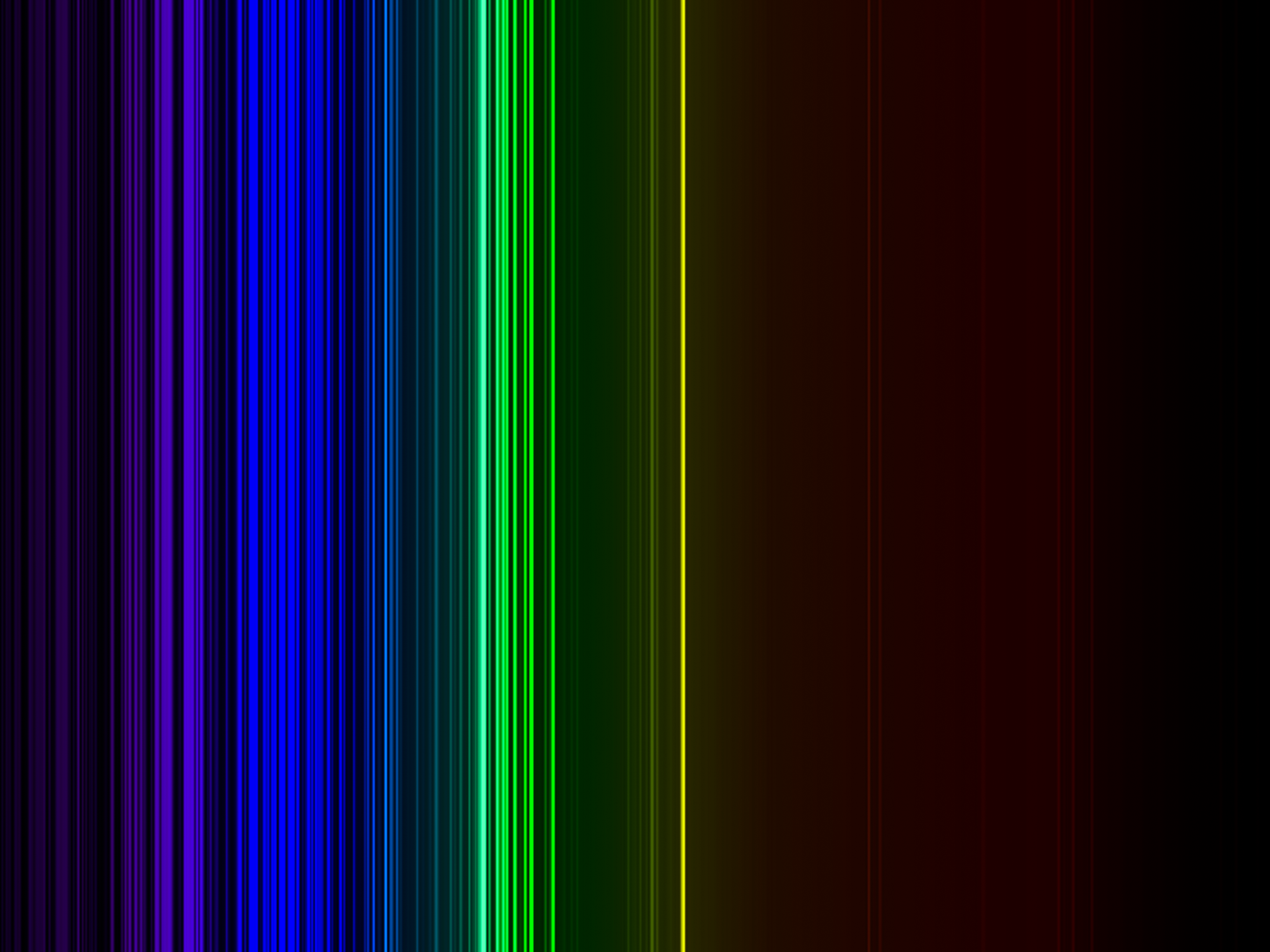 Spectrograph

Elemental Tile

Chromium Ore
···
OVERVIEW
Chromium
Cr (24)
ˈkrəʊmiəm
PHONETICS
---
IDENTIFICATION
Chromium is a steely-grey, lustrous, hard, brittle metal which takes a high polish, resists tarnishing, and has a high melting point. Chromium oxide was used by the Chinese in the Qin dynasty over 2,000 years ago to coat weapons found with the Terracotta Army.
ELEMENT BRIEF
---
1797 by Louis-Nicholas Vauquelin, France.
DISCOVERY
---
Ancient Greek, χρῶμα (khrôma, 'colour') + -ium.
ETYMOLOGY
---
Chromium
ELEMENT
---
Cr
SYMBOL
---
24
ATOMIC NUMBER
---
7440-47-3
CAS NUMBER
---
PHYSICAL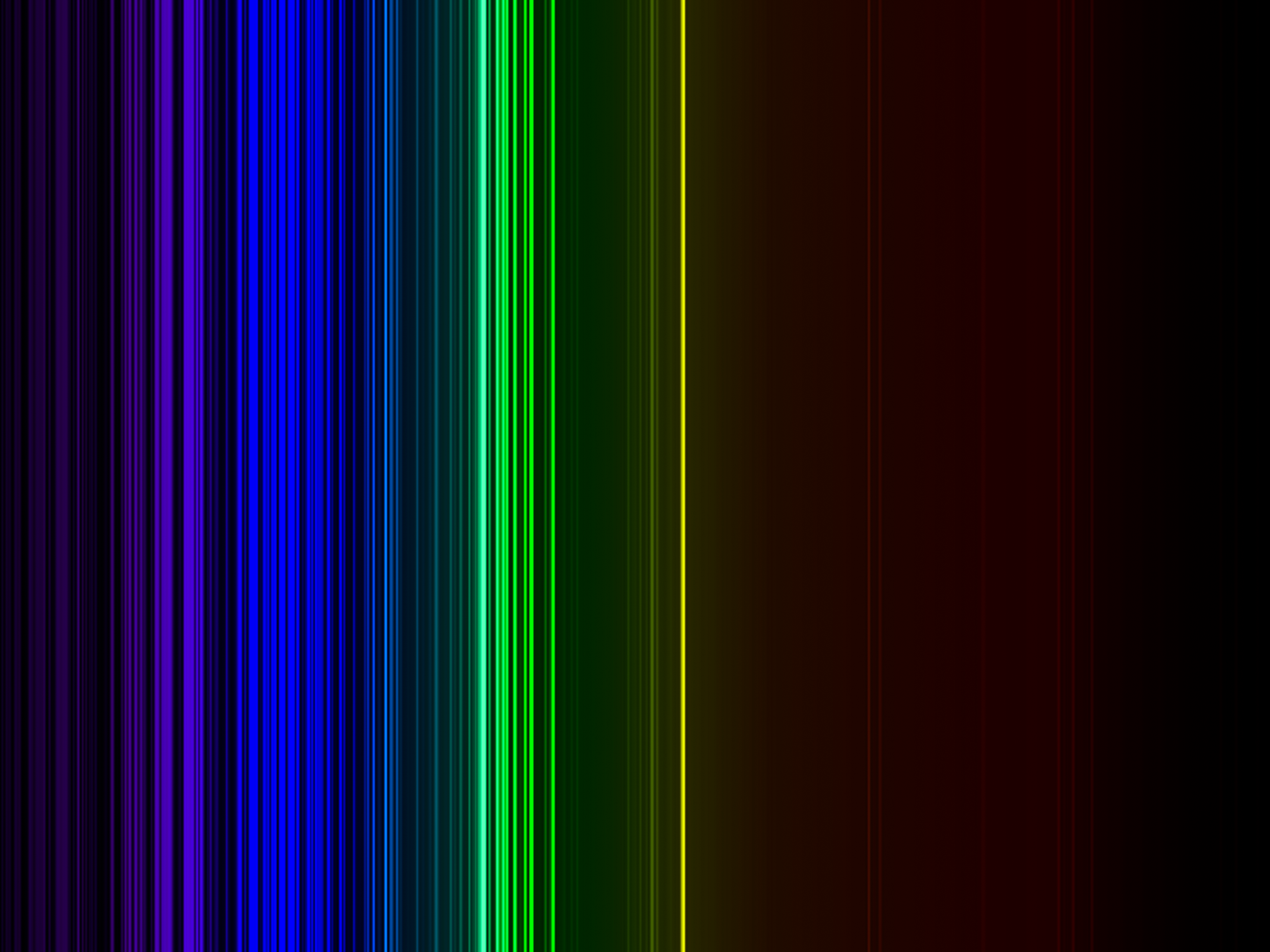 ELEMENTAL SPECTRUM
---
Silver
ELEMENTAL COLOUR
---
-
REFRACTIVE INDEX
---
0.210
POISSON RATIO
---
7.282 cm³
MOLAR VOLUME
---
1.12G Pa, 11.053'5k Atm
BRINELL HARDNESS
---
8.50
MOHS HARDNESS
---
1.06G Pa, 10.461'4k Atm
VICKERS HARDNESS
---
5,940 m/s, Mach 17.317'8
SPEED OF SOUND
---
160.00G Pa, 1.579'1M Atm
BULK MODULUS
---
115.00G Pa, 1.135'0M Atm
SHEAR MODULUS
---
279.00G Pa, 2.753'5M Atm
YOUNG MODULUS
---
ALLOTROPES
THERMODYNAMIC
2,180.15 K, 1,907.00 °C
MELTING POINT
---
2,944.15 K, 2,671.00 °C
BOILING POINT
---
673.15 K, 400.00 °C
AUTOMATIC IGNITION
---
-
FLASHPOINT
---
-
CRITICAL TEMPERATURE
---
-
CRITICAL PRESSURE
---
94.000'000 W/(m K)
THERMAL CONDUCTIVITY
---
0.000'004'9 K¯¹
THERMAL EXPANSION
---
448.00 J/(kg K)
SPECIFIC HEAT
---
20.500 kJ/mol
HEAT FUSION
---
339.000 kJ/mol
HEAT VAPORISATION
---
-
HEAT COMBUSTION
---
-
CURIE POINT
---
393.00 K, 119.85 °C
NEEL POINT
---
-
ADIABATIC INDEX
---
Solid
PHASE
---
ELECTROMAGNETIC
Conductor
ELECTRICAL TYPE
---
7.90M S/m
CONDUCTIVITY
---
130.00n Ω.m
RESISTIVITY
---
-
SUPERCONDUCTING POINT
---
Antiferromagnetic
MAGNETIC TYPE
---
0.000'000'044'5
MASS SUSCEPTIBILITY
---
0.000'000'002'314'00
MOLAR SUSCEPTIBILITY
---
0.000'317'700'00
VOLUME SUSCEPTIBILITY
---
STRUCTURE
Transition Metal
CLASSIFICATION
---
0.000'317'700'00
ATOMIC WEIGHT
---
166 pm
ATOMIC RADIUS
---
122 pm
COVALENT RADIUS SINGLE BOND
---
111 pm
COVALENT RADIUS DOUBLE BOND
---
103 pm
COVALENT RADIUS TRIPLE BOND
---
189 pm
VAN DER WAALS RADIUS
---
[Ar]4s¹3d⁵
ELECTRON CONFIGURATION
---
Cubic, Body-centred
CRYSTAL STRUCTURE
---
7.140'00 g/cm³
DENSITY AS SOLID
---
6.300'00 g/cm³
DENSITY AS LIQUID
---
-
DENSITY AS GAS
---
lm_3m
SPACE GROUP NAME
---
229
SPACE GROUP NUMBER
---
π/2, π/2 π/2
LATTICE ANGLES
---
291, 291 291 pm
LATTICE CONSTANTS
---
REACTIVITY
6
VALENCE
---
1.66
ELECTRONEGATIVITY
---
65.21 kJ/mol
ELECTRON AFFINITY
---
IONISATION ENERGY
---
ELEMENTAL DISTRIBUTION
0.001'5 %
UNIVERSE
---
0.3 %
METEORITES
---
0.002 %
SUN
---
0.014 %
EARTH CRUST
---
0.000'000'06 %
OCEANS
---
0.000'003 %
HUMANS
---
ISOTOPES
Stable
HALF LIFE
---
Stable
LIFETIME
---
3d⁵ = 3, 2, +2, +1/2
QUANTUM NUMBERS
---
3.490'00 b σs
NEUTRON CROSS SECTION
---
3.050'00 b σa
NEUTRON MASS ABSORPTION
---
STABLE ISOTOPES
---
UNSTABLE ISOTOPES
---
ISOTOPIC CHAIN
| Isotope | Stability | Symbol | Type | Protons | | Neutrons | | Spin | Parity | Mass | | Abundance | | Mass Measure | Mass Excess | | Binding Energy | | Dipole Moment | | Quadrupole Moment | | Halflife in Years | | Halflife in Seconds | | A01 Decay Probability | | A01 Decay Mode | A01 Decay Energy | | A01 Decay Daughter | A01 Decay Link | A02 Decay Probability | | A02 Decay Mode | A02 Decay Energy | | A02 Decay Daughter | A02 Decay Link | A03 Decay Probability | | A03 Decay Mode | A03 Decay Energy | | A03 Decay Daughter | A03 Decay Link | A04 Decay Probability | | A04 Decay Mode | A04 Decay Energy | | A04 Decay Daughter | A04 Decay Link | A05 Decay Probability | | A05 Decay Mode | A05 Decay Energy | | A05 Decay Daughter | A05 Decay Link | A06 Decay Probability | | A06 Decay Mode | A06 Decay Energy | | A06 Decay Daughter | A06 Decay Link | Y01 Decay Product Yield | | Y01 Decay Product Nuclide | Y02 Decay Product Yield | | Y02 Decay Product Nuclide | Y03 Decay Product Yield | | Y03 Decay Product Nuclide | Y04 Decay Product Yield | | Y04 Decay Product Nuclide | Y05 Decay Product Yield | | Y05 Decay Product Nuclide | Y06 Decay Product Yield | | Y06 Decay Product Nuclide | Y07 Decay Product Yield | | Y07 Decay Product Nuclide | Y08 Decay Product Yield | | Y08 Decay Product Nuclide | Y09 Decay Product Yield | | Y09 Decay Product Nuclide | Y10 Decay Product Yield | | Y10 Decay Product Nuclide | Y11 Decay Product Yield | | Y11 Decay Product Nuclide | Y12 Decay Product Yield | | Y12 Decay Product Nuclide |
| --- | --- | --- | --- | --- | --- | --- | --- | --- | --- | --- | --- | --- | --- | --- | --- | --- | --- | --- | --- | --- | --- | --- | --- | --- | --- | --- | --- | --- | --- | --- | --- | --- | --- | --- | --- | --- | --- | --- | --- | --- | --- | --- | --- | --- | --- | --- | --- | --- | --- | --- | --- | --- | --- | --- | --- | --- | --- | --- | --- | --- | --- | --- | --- | --- | --- | --- | --- | --- | --- | --- | --- | --- | --- | --- | --- | --- | --- | --- | --- | --- | --- | --- | --- | --- | --- | --- | --- | --- | --- | --- | --- | --- | --- | --- | --- | --- | --- | --- | --- | --- | --- | --- | --- | --- |
| Isotope_024_cr_42_u | Unstable | ⁴²Cr | Boson | 24 | p | 18 | n | 0 | 1 | 42.006'430'000'0 | u | ~ 0 | % | ~ 0 | 5.990'000'000'0 | MeV | 7.482'000'000'0 | MeV | - | | - | | 4.44E-10 | year | 14.000 | milli-seconds ( x⁻³ ) | 100.000'000 | % | β+ | 13,137.000 | keV | ⁴²V | ⁴²Cr > [ 100 % , β+ , 13,137.0 keV ] > ⁴²V | ? | % | 2p | 262.000 | keV | ⁴⁰Ti | ⁴²Cr > [ ? % , 2p , 262.0 keV ] > ⁴⁰Ti | ? | % | β+p | ? | keV | ⁴¹Ti | ⁴²Cr > [ ? % , β+p , ? keV ] > ⁴¹Ti | | | | | | | | | | | | | | | | | | | | | | ? | % | ³⁹K | ? | % | ⁴⁰Ar | | | | | | | | | | | | | | | | | | | | | | | | | | | | | | |
| Isotope_024_cr_43_u | Unstable | ⁴³Cr | Fermion | 24 | p | 19 | n | 3/2 | 1 | 42.997'710'000'0 | u | ~ 0 | % | ~ 0 | -2.133'000'000'0 | MeV | 7.684'000'000'0 | MeV | - | | - | | 6.84E-10 | year | 21.600 | milli-seconds ( x⁻³ ) | 71.000'000 | % | β+ | 14,869.000 | keV | ⁴³V | ⁴³Cr > [ 71 % , β+ , 14,869.0 keV ] > ⁴³V | 23.000'000 | % | β+p | ? | keV | ⁴²Ti | ⁴³Cr > [ 23 % , β+p , ? keV ] > ⁴²Ti | 6.000'000 | % | β+2p | ? | keV | ⁴¹Sc | ⁴³Cr > [ 6 % , β+2p , ? keV ] > ⁴¹Sc | ? | % | β+α | ? | keV | ³⁹Sc | ⁴³Cr > [ ? % , β+α , ? keV ] > ³⁹Sc | | | | | | | | | | | | | | | 23.000'000 | % | ⁴²Ca | 6.000'000 | % | ⁴¹K | ? | % | ⁴³Ca | ? | % | ³⁸Ar | | | | | | | | | | | | | | | | | | | | | | | | |
| Isotope_024_cr_44_u | Unstable | ⁴⁴Cr | Boson | 24 | p | 20 | n | 0 | 1 | 43.985'549'000'0 | u | ~ 0 | % | ~ 0 | -13.461'000'000'0 | MeV | 7.951'000'000'0 | MeV | - | | - | | 1.71E-9 | year | 54.000 | milli-seconds ( x⁻³ ) | 93.000'000 | % | β+ | 9,633.000 | keV | ⁴⁴V | ⁴⁴Cr > [ 93 % , β+ , 9,633.0 keV ] > ⁴⁴V | 7.000'000 | % | β+p | ? | keV | ⁴³Ti | ⁴⁴Cr > [ 7 % , β+p , ? keV ] > ⁴³Ti | | | | | | | | | | | | | | | | | | | | | | | | | | | | | 93.000'000 | % | ⁴⁴Ca | 7.000'000 | % | ⁴³Ca | ? | % | ⁴⁰Ar | | | | | | | | | | | | | | | | | | | | | | | | | | | |
| Isotope_024_cr_45_u | Unstable | ⁴⁵Cr | Fermion | 24 | p | 21 | n | 7/2 | 1 | 44.979'640'000'0 | u | ~ 0 | % | ~ 0 | -18.965'218'000'0 | MeV | 8.075'515'000'0 | MeV | - | | - | | 1.58E-9 | year | 50.000 | milli-seconds ( x⁻³ ) | 73.000'000 | % | β+ | 11,892.000 | keV | ⁴⁵V | ⁴⁵Cr > [ 73 % , β+ , 11,892.0 keV ] > ⁴⁵V | 27.000'000 | % | β+p | ? | keV | ⁴⁴Ti | ⁴⁵Cr > [ 27 % , β+p , ? keV ] > ⁴⁴Ti | | | | | | | | | | | | | | | | | | | | | | | | | | | | | 73.000'000 | % | ⁴⁵Sc | 27.000'000 | % | ⁴⁴Ca | | | | | | | | | | | | | | | | | | | | | | | | | | | | | | |
| Isotope_024_cr_46_u | Unstable | ⁴⁶Cr | Boson | 24 | p | 22 | n | 0 | 1 | 45.968'358'635'0 | u | ~ 0 | % | ~ 0 | -29.473'742'000'0 | MeV | 8.303'870'000'0 | MeV | - | | - | | 8.24E-9 | year | 260.000 | milli-seconds ( x⁻³ ) | 100.000'000 | % | β+ | 6,577.000 | keV | ⁴⁶V | ⁴⁶Cr > [ 100 % , β+ , 6,577.0 keV ] > ⁴⁶V | | | | | | | | | | | | | | | | | | | | | | | | | | | | | | | | | | | | 100.000'000 | % | ⁴⁶Ti | | | | | | | | | | | | | | | | | | | | | | | | | | | | | | | | | |
| Isotope_024_cr_47_u | Unstable | ⁴⁷Cr | Fermion | 24 | p | 23 | n | 3/2 | -1 | 46.962'900'046'0 | u | ~ 0 | % | ~ 0 | -34.558'385'000'0 | MeV | 8.407'106'000'0 | MeV | - | | - | | 1.58E-8 | year | 500.000 | milli-seconds ( x⁻³ ) | 100.000'000 | % | β+ | 6,421.500 | keV | ⁴⁷V | ⁴⁷Cr > [ 100 % , β+ , 6,421.5 keV ] > ⁴⁷V | | | | | | | | | | | | | | | | | | | | | | | | | | | | | | | | | | | | 100.000'000 | % | ⁴⁷Ti | | | | | | | | | | | | | | | | | | | | | | | | | | | | | | | | | |
| Isotope_024_cr_48_u | Unstable | ⁴⁸Cr | Boson | 24 | p | 24 | n | 0 | 1 | 47.954'031'716'0 | u | ~ 0 | % | ~ 0 | -42.819'180'000'0 | MeV | 8.572'210'000'0 | MeV | - | | - | | 5.75E-2 | year | 1.814 | mega-seconds ( x⁶ ) | 100.000'000 | % | β+ | 634.010 | keV | ⁴⁸V | ⁴⁸Cr > [ 100 % , β+ , 634.01 keV ] > ⁴⁸V | | | | | | | | | | | | | | | | | | | | | | | | | | | | | | | | | | | | 100.000'000 | % | ⁴⁸Ti | | | | | | | | | | | | | | | | | | | | | | | | | | | | | | | | | |
| Isotope_024_cr_49_u | Unstable | ⁴⁹Cr | Fermion | 24 | p | 25 | n | 5/2 | -1 | 48.951'335'721'0 | u | ~ 0 | % | ~ 0 | -45.330'484'000'0 | MeV | 8.613'239'000'0 | MeV | 0.476'000'000'0 | nm | - | | 8.05E-5 | year | 2.540 | kilo-seconds ( x³ ) | 100.000'000 | % | β+ | 1,604.000 | keV | ⁴⁹V | ⁴⁹Cr > [ 100 % , β+ , 1,604.0 keV ] > ⁴⁹V | | | | | | | | | | | | | | | | | | | | | | | | | | | | | | | | | | | | 100.000'000 | % | ⁴⁹Ti | | | | | | | | | | | | | | | | | | | | | | | | | | | | | | | | | |
| Isotope_024_cr_50_s | Stable | ⁵⁰Cr | Boson | 24 | p | 26 | n | 0 | 1 | 49.946'044'205'0 | u | 4.345'000 | % | 2.170'155'620'7 | -50.259'499'000'0 | MeV | 8.700'981'000'0 | MeV | - | | - | | - | | | | ? | % | 2β+ | -877.230 | keV | ⁵⁰V | ⁵⁰Cr > [ ? % , 2β+ , -877.23 keV ] > ⁵⁰V | | | | | | | | | | | | | | | | | | | | | | | | | | | | | | | | | | | | ? | % | ⁵⁰Ti | | | | | | | | | | | | | | | | | | | | | | | | | | | | | | | | | |
| Isotope_024_cr_51_u | Unstable | ⁵¹Cr | Fermion | 24 | p | 27 | n | 7/2 | -1 | 50.944'767'431'0 | u | ~ 0 | % | ~ 0 | -51.448'807'000'0 | MeV | 8.711'954'000'0 | MeV | -0.934'000'000'0 | nm | - | | 7.58E-2 | year | 2.393 | mega-seconds ( x⁶ ) | 100.000'000 | % | ϵ | 752.576 | keV | ⁵¹V | ⁵¹Cr > [ 100 % , ϵ , 752.576 keV ] > ⁵¹V | | | | | | | | | | | | | | | | | | | | | | | | | | | | | | | | | | | | 100.000'000 | % | ⁵¹Ti | | | | | | | | | | | | | | | | | | | | | | | | | | | | | | | | | |
| Isotope_024_cr_52_s | Stable | ⁵²Cr | Boson | 24 | p | 28 | n | 0 | 1 | 51.940'507'472'0 | u | 83.789'000 | % | 43.520'431'805'7 | -55.416'933'000'0 | MeV | 8.775'944'000'0 | MeV | - | | - | | - | | | | | | | | | | | | | | | | | | | | | | | | | | | | | | | | | | | | | | | | | | | | | | | | | | | | | | | | | | | | | | | | | | | | | | | | | | | | | | | | | |
| Isotope_024_cr_53_s | Stable | ⁵³Cr | Fermion | 24 | p | 29 | n | 3/2 | -1 | 52.940'649'386'0 | u | 9.501'000 | % | 5.029'891'098'2 | -55.284'741'000'0 | MeV | 8.760'155'000'0 | MeV | -0.474'540'000'0 | nm | -0.150'000'000'0 | b | - | | | | | | | | | | | | | | | | | | | | | | | | | | | | | | | | | | | | | | | | | | | | | | | | | | | | | | | | | | | | | | | | | | | | | | | | | | | | | | | | | |
| Isotope_024_cr_54_s | Stable | ⁵⁴Cr | Boson | 24 | p | 30 | n | 0 | 1 | 53.938'880'395'0 | u | 2.365'000 | % | 1.275'654'521'3 | -56.932'545'000'0 | MeV | 8.777'914'000'0 | MeV | - | | - | | - | | | | | | | | | | | | | | | | | | | | | | | | | | | | | | | | | | | | | | | | | | | | | | | | | | | | | | | | | | | | | | | | | | | | | | | | | | | | | | | | | |
| Isotope_024_cr_55_u | Unstable | ⁵⁵Cr | Fermion | 24 | p | 31 | n | 3/2 | -1 | 54.940'839'672'0 | u | ~ 0 | % | ~ 0 | -55.107'491'000'0 | MeV | 8.731'884'000'0 | MeV | - | | - | | 6.46E-6 | year | 204.000 | seconds ( x⁰ ) | 100.000'000 | % | β- | 2,603.089 | keV | ⁵⁵Mn | ⁵⁵Cr > [ 100 % , β- , 2,603.089 keV ] > ⁵⁵Mn | | | | | | | | | | | | | | | | | | | | | | | | | | | | | | | | | | | | 100.000'000 | % | ⁵⁵Mn | | | | | | | | | | | | | | | | | | | | | | | | | | | | | | | | | |
| Isotope_024_cr_56_u | Unstable | ⁵⁶Cr | Boson | 24 | p | 32 | n | 0 | 1 | 55.940'653'139'0 | u | ~ 0 | % | ~ 0 | -55.281'245'000'0 | MeV | 8.723'191'000'0 | MeV | - | | - | | 1.13E-5 | year | 355.980 | seconds ( x⁰ ) | 100.000'000 | % | β- | 1,628.460 | keV | ⁵⁶Mn | ⁵⁶Cr > [ 100 % , β- , 1,628.46 keV ] > ⁵⁶Mn | | | | | | | | | | | | | | | | | | | | | | | | | | | | | | | | | | | | 100.000'000 | % | ⁵⁶Fe | | | | | | | | | | | | | | | | | | | | | | | | | | | | | | | | | |
| Isotope_024_cr_57_u | Unstable | ⁵⁷Cr | Fermion | 24 | p | 33 | n | 3/2 | -1 | 56.943'613'013'0 | u | ~ 0 | % | ~ 0 | -52.524'140'000'0 | MeV | 8.663'384'000'0 | MeV | - | | - | | 6.69E-7 | year | 21.100 | seconds ( x⁰ ) | 100.000'000 | % | β- | 4,962.660 | keV | ⁵⁷Mn | ⁵⁷Cr > [ 100 % , β- , 4,962.66 keV ] > ⁵⁷Mn | | | | | | | | | | | | | | | | | | | | | | | | | | | | | | | | | | | | 100.000'000 | % | ⁵⁷Fe | | | | | | | | | | | | | | | | | | | | | | | | | | | | | | | | | |
| Isotope_024_cr_58_u | Unstable | ⁵⁸Cr | Boson | 24 | p | 34 | n | 0 | 1 | 57.944'353'129'0 | u | ~ 0 | % | ~ 0 | -51.834'726'000'0 | MeV | 8.641'290'000'0 | MeV | - | | - | | 2.22E-7 | year | 7.000 | seconds ( x⁰ ) | 100.000'000 | % | β- | 4,072.000 | keV | ⁵⁸Mn | ⁵⁸Cr > [ 100 % , β- , 4,072.0 keV ] > ⁵⁸Mn | | | | | | | | | | | | | | | | | | | | | | | | | | | | | | | | | | | | 100.000'000 | % | ⁵⁸Fe | | | | | | | | | | | | | | | | | | | | | | | | | | | | | | | | | |
| Isotope_024_cr_59_u | Unstable | ⁵⁹Cr | Fermion | 24 | p | 35 | n | 5/2 | -1 | 58.948'586'367'0 | u | ~ 0 | % | ~ 0 | -47.891'490'000'0 | MeV | 8.564'795'000'0 | MeV | - | | - | | 1.46E-8 | year | 460.000 | milli-seconds ( x⁻³ ) | 100.000'000 | % | β- | 7,588.000 | keV | ⁵⁹Mn | ⁵⁹Cr > [ 100 % , β- , 7,588.0 keV ] > ⁵⁹Mn | | | | | | | | | | | | | | | | | | | | | | | | | | | | | | | | | | | | 100.000'000 | % | ⁵⁹Co | | | | | | | | | | | | | | | | | | | | | | | | | | | | | | | | | |
| Isotope_024_cr_60_u | Unstable | ⁶⁰Cr | Boson | 24 | p | 36 | n | 0 | 1 | 59.950'076'033'0 | u | ~ 0 | % | ~ 0 | -46.503'876'000'0 | MeV | 8.533'443'000'0 | MeV | - | | - | | 1.65E-8 | year | 520.000 | milli-seconds ( x⁻³ ) | 100.000'000 | % | β- | 6,674.000 | keV | ⁶⁰Mn | ⁶⁰Cr > [ 100 % , β- , 6,674.0 keV ] > ⁶⁰Mn | | | | | | | | | | | | | | | | | | | | | | | | | | | | | | | | | | | | 100.000'000 | % | ⁶⁰Ni | | | | | | | | | | | | | | | | | | | | | | | | | | | | | | | | | |
| Isotope_024_cr_61_u | Unstable | ⁶¹Cr | Fermion | 24 | p | 37 | n | 5/2 | -1 | 60.954'717'204'0 | u | ~ 0 | % | ~ 0 | -42.180'653'000'0 | MeV | 8.454'995'000'0 | MeV | - | | - | | 8.27E-9 | year | 261.000 | milli-seconds ( x⁻³ ) | 100.000'000 | % | β- | 9,375.000 | keV | ⁶¹Mn | ⁶¹Cr > [ 100 % , β- , 9,375.0 keV ] > ⁶¹Mn | ? | % | β-n | 2,926.000 | keV | ⁶⁰Mn | ⁶¹Cr > [ ? % , β-n , 2,926.0 keV ] > ⁶⁰Mn | | | | | | | | | | | | | | | | | | | | | | | | | | | | | 100.000'000 | % | ⁶¹Ni | ? | % | ⁶⁰Ni | | | | | | | | | | | | | | | | | | | | | | | | | | | | | | |
| Isotope_024_cr_62_u | Unstable | ⁶²Cr | Boson | 24 | p | 38 | n | 0 | 1 | 61.956'613'190'0 | u | ~ 0 | % | ~ 0 | -40.414'553'000'0 | MeV | 8.420'321'000'0 | MeV | - | | - | | 6.31E-9 | year | 199.000 | milli-seconds ( x⁻³ ) | 100.000'000 | % | β- | 7,624.000 | keV | ⁶²Mn | ⁶²Cr > [ 100 % , β- , 7,624.0 keV ] > ⁶²Mn | ? | % | β-n | 3,070.000 | keV | ⁶¹Mn | ⁶²Cr > [ ? % , β-n , 3,070.0 keV ] > ⁶¹Mn | | | | | | | | | | | | | | | | | | | | | | | | | | | | | 100.000'000 | % | ⁶²Ni | ? | % | ⁶¹Ni | ? | % | ⁶⁰Ni | | | | | | | | | | | | | | | | | | | | | | | | | | | |
| Isotope_024_cr_63_u | Unstable | ⁶³Cr | Fermion | 24 | p | 39 | n | 1/2 | -1 | 62.961'860'000'0 | u | ~ 0 | % | ~ 0 | -35.527'000'000'0 | MeV | 8.337'000'000'0 | MeV | - | | - | | 4.09E-9 | year | 129.000 | milli-seconds ( x⁻³ ) | 100.000'000 | % | β- | 10,824.000 | keV | ⁶³Mn | ⁶³Cr > [ 100 % , β- , 10,824.0 keV ] > ⁶³Mn | ? | % | β-n | 4,440.000 | keV | ⁶²Mn | ⁶³Cr > [ ? % , β-n , 4,440.0 keV ] > ⁶²Mn | | | | | | | | | | | | | | | | | | | | | | | | | | | | | 100.000'000 | % | ⁶³Ni | ? | % | ⁶²Ni | ? | % | ⁶¹Ni | | | | | | | | | | | | | | | | | | | | | | | | | | | |
| Isotope_024_cr_64_u | Unstable | ⁶⁴Cr | Boson | 24 | p | 40 | n | 0 | 1 | 63.964'410'000'0 | u | ~ 0 | % | ~ 0 | -33.152'000'000'0 | MeV | 8.296'000'000'0 | MeV | - | | - | | 1.36E-9 | year | 43.000 | milli-seconds ( x⁻³ ) | 100.000'000 | % | β- | 9,465.000 | keV | ⁶⁴Mn | ⁶⁴Cr > [ 100 % , β- , 9,465.0 keV ] > ⁶⁴Mn | | | | | | | | | | | | | | | | | | | | | | | | | | | | | | | | | | | | 100.000'000 | % | ⁶⁴Ni | ? | % | ⁶³Cu | | | | | | | | | | | | | | | | | | | | | | | | | | | | | | |
| Isotope_024_cr_65_u | Unstable | ⁶⁵Cr | Fermion | 24 | p | 41 | n | 1/2 | -1 | 64.970'160'000'0 | u | ~ 0 | % | ~ 0 | -27.796'000'000'0 | MeV | 8.210'000'000'0 | MeV | - | | - | | 8.56E-10 | year | 27.000 | milli-seconds ( x⁻³ ) | 100.000'000 | % | β- | 12,877.000 | keV | ⁶⁵Mn | ⁶⁵Cr > [ 100 % , β- , 12,877.0 keV ] > ⁶⁵Mn | ? | % | β-n | 6,750.000 | keV | ⁶⁴Mn | ⁶⁵Cr > [ ? % , β-n , 6,750.0 keV ] > ⁶⁴Mn | | | | | | | | | | | | | | | | | | | | | | | | | | | | | 100.000'000 | % | ⁶⁵Ni | ? | % | ⁶⁴Ni | ? | % | ⁶³Cu | | | | | | | | | | | | | | | | | | | | | | | | | | | |
| Isotope_024_cr_66_u | Unstable | ⁶⁶Cr | Boson | 24 | p | 42 | n | 0 | 1 | 65.973'380'000'0 | u | ~ 0 | % | ~ 0 | -24.796'000'000'0 | MeV | 8.163'000'000'0 | MeV | - | | - | | 3.17E-10 | year | 10.000 | milli-seconds ( x⁻³ ) | 100.000'000 | % | β- | 11,457.000 | keV | ⁶⁶Mn | ⁶⁶Cr > [ 100 % , β- , 11,457.0 keV ] > ⁶⁶Mn | | | | | | | | | | | | | | | | | | | | | | | | | | | | | | | | | | | | 100.000'000 | % | ⁶⁶Ni | ? | % | ⁶⁵Cu | | | | | | | | | | | | | | | | | | | | | | | | | | | | | | |
| Isotope_024_cr_67_u | Unstable | ⁶⁷Cr | Fermion | 24 | p | 43 | n | 1/2 | -1 | 66.979'550'000'0 | u | ~ 0 | % | ~ 0 | -19.049'000'000'0 | MeV | 8.075'000'000'0 | MeV | - | | - | | 3.17E-10 | year | 10.000 | milli-seconds ( x⁻³ ) | ? | % | β- | 14,354.000 | keV | ⁶⁷Mn | ⁶⁷Cr > [ ? % , β- , 14,354.0 keV ] > ⁶⁷Mn | | | | | | | | | | | | | | | | | | | | | | | | | | | | | | | | | | | | ? | % | ⁶⁷Ni | ? | % | ⁶⁶Zn | ? | % | ⁶⁵Cu | | | | | | | | | | | | | | | | | | | | | | | | | | | |
---