HYDROGEN TO OGANESSON
ATOMIC ARCHITECTURE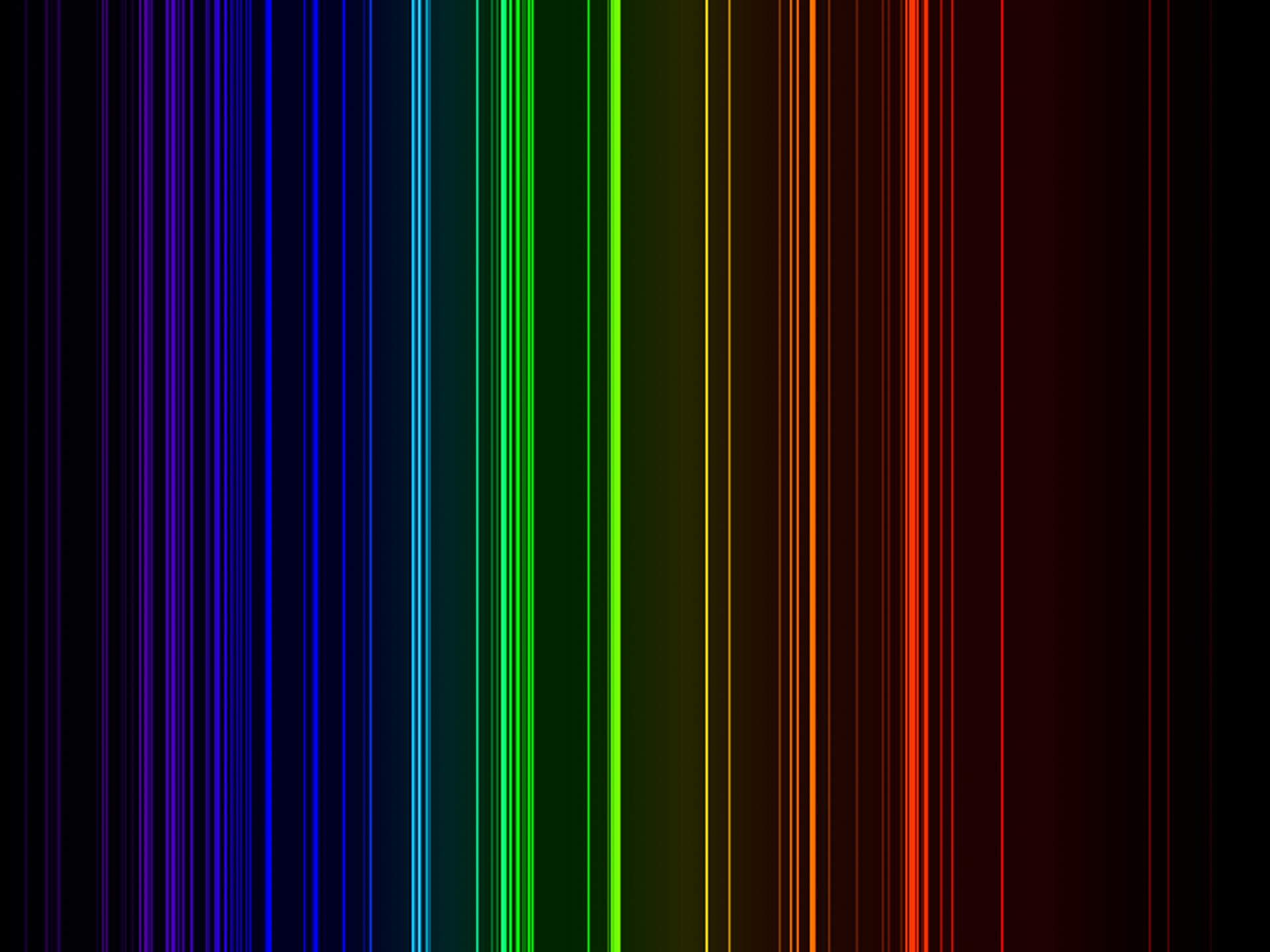 Spectrograph

Elemental Tile

Calcium
···
OVERVIEW
Calcium
Ca (20)
ˈkælsiəm
PHONETICS
---
IDENTIFICATION
Calcium occurs naturally as carbonate in limestone and as silicate in many rocks and is reactive and soft for a metal. It is harder than lead and must be extracted by electrolysis from a fused salt like calcium chloride.
ELEMENT BRIEF
---
1808 by Sir Humphrey Davy, England.
DISCOVERY
---
Latin, calx ('lime', 'limestone').
ETYMOLOGY
---
Calcium
ELEMENT
---
Ca
SYMBOL
---
20
ATOMIC NUMBER
---
7440-70-2
CAS NUMBER
---
PHYSICAL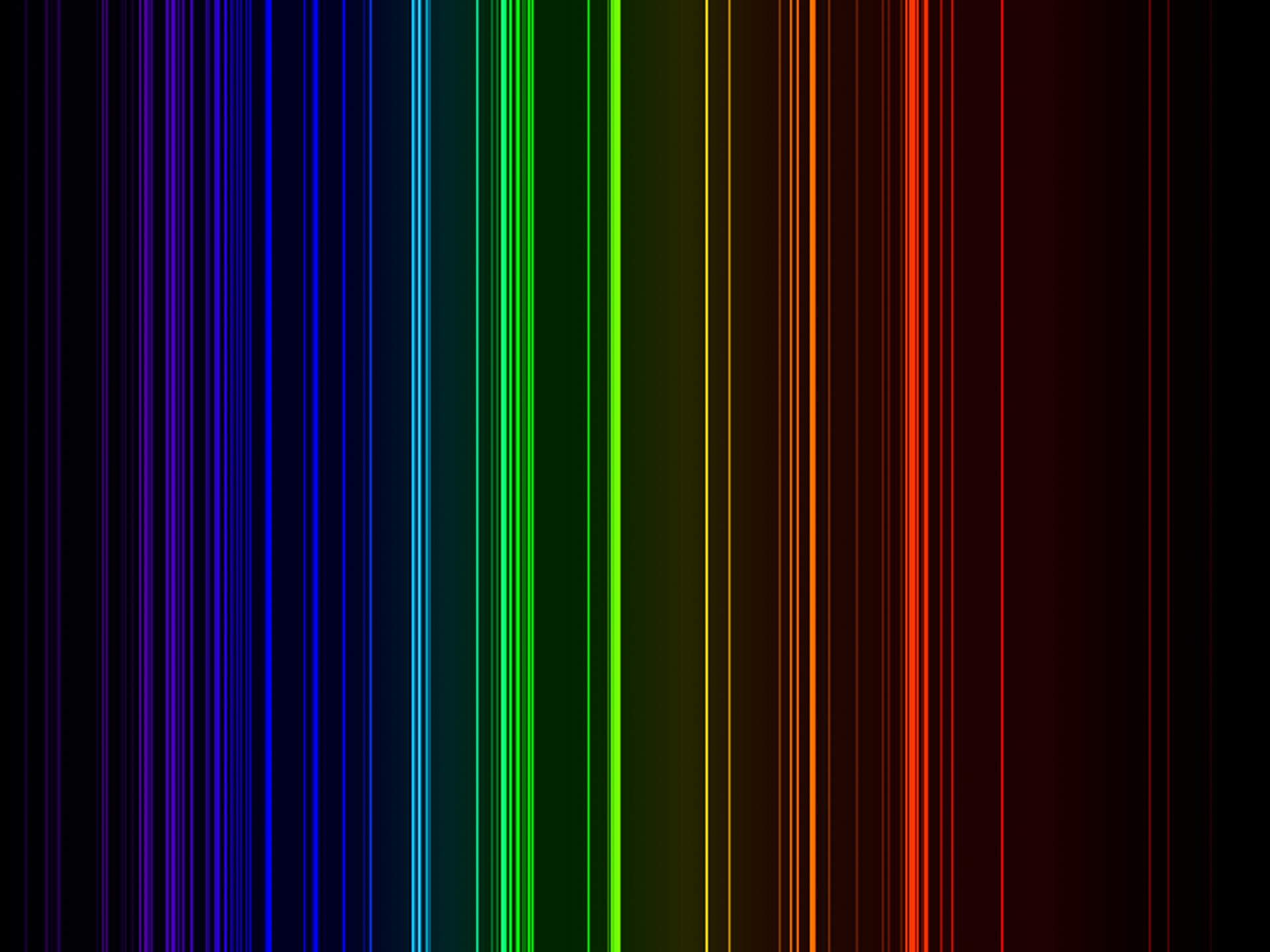 ELEMENTAL SPECTRUM
---
Silver
ELEMENTAL COLOUR
---
-
REFRACTIVE INDEX
---
0.310
POISSON RATIO
---
25.857 cm³
MOLAR VOLUME
---
167.00M Pa, 1.648'2k Atm
BRINELL HARDNESS
---
1.75
MOHS HARDNESS
---
-
VICKERS HARDNESS
---
3,810 m/s, Mach 11.107'9
SPEED OF SOUND
---
17.00G Pa, 167.777'0k Atm
BULK MODULUS
---
7.40G Pa, 73.032'3k Atm
SHEAR MODULUS
---
20.00G Pa, 197.384'7k Atm
YOUNG MODULUS
---
ALLOTROPES
THERMODYNAMIC
1,115.15 K, 842.00 °C
MELTING POINT
---
1,757.15 K, 1,484.00 °C
BOILING POINT
---
-
AUTOMATIC IGNITION
---
-
FLASHPOINT
---
-
CRITICAL TEMPERATURE
---
-
CRITICAL PRESSURE
---
200.000'000 W/(m K)
THERMAL CONDUCTIVITY
---
0.000'022'3 K¯¹
THERMAL EXPANSION
---
631.00 J/(kg K)
SPECIFIC HEAT
---
8.540 kJ/mol
HEAT FUSION
---
155.000 kJ/mol
HEAT VAPORISATION
---
990.000 J/(kg K)
HEAT COMBUSTION
---
-
CURIE POINT
---
-
NEEL POINT
---
-
ADIABATIC INDEX
---
Solid
PHASE
---
ELECTROMAGNETIC
Conductor
ELECTRICAL TYPE
---
29.00M S/m
CONDUCTIVITY
---
34.00n Ω.m
RESISTIVITY
---
-
SUPERCONDUCTING POINT
---
Paramagnetic
MAGNETIC TYPE
---
0.000'000'013'8
MASS SUSCEPTIBILITY
---
0.000'000'000'553'10
MOLAR SUSCEPTIBILITY
---
0.000'021'390'00
VOLUME SUSCEPTIBILITY
---
STRUCTURE
Alkaline Earth
CLASSIFICATION
---
40.078'022'7
ATOMIC WEIGHT
---
194 pm
ATOMIC RADIUS
---
171 pm
COVALENT RADIUS SINGLE BOND
---
147 pm
COVALENT RADIUS DOUBLE BOND
---
133 pm
COVALENT RADIUS TRIPLE BOND
---
231 pm
VAN DER WAALS RADIUS
---
[Ar]4s²
ELECTRON CONFIGURATION
---
Cubic, Face-centred
CRYSTAL STRUCTURE
---
1.550'00 g/cm³
DENSITY AS SOLID
---
1.378'00 g/cm³
DENSITY AS LIQUID
---
-
DENSITY AS GAS
---
Fm_3m
SPACE GROUP NAME
---
225
SPACE GROUP NUMBER
---
π/2, π/2 π/2
LATTICE ANGLES
---
558.84, 558.84 558.84 pm
LATTICE CONSTANTS
---
REACTIVITY
2
VALENCE
---
1
ELECTRONEGATIVITY
---
2.37 kJ/mol
ELECTRON AFFINITY
---
IONISATION ENERGY
---
ELEMENTAL DISTRIBUTION
0.003 %
UNIVERSE
---
1.1 %
METEORITES
---
0.008 %
SUN
---
5 %
EARTH CRUST
---
0.000'62 %
OCEANS
---
1.4 %
HUMANS
---
ISOTOPES
Stable
HALF LIFE
---
Stable
LIFETIME
---
4s² = 4, 0, 0, -1/2
QUANTUM NUMBERS
---
2.830'00 b σs
NEUTRON CROSS SECTION
---
0.430'00 b σa
NEUTRON MASS ABSORPTION
---
STABLE ISOTOPES
---
UNSTABLE ISOTOPES
---
ISOTOPIC CHAIN
| Isotope | Stability | Symbol | Type | Protons | | Neutrons | | Spin | Parity | Mass | | Abundance | | Mass Measure | Mass Excess | | Binding Energy | | Dipole Moment | | Quadrupole Moment | | Halflife in Years | | Halflife in Seconds | | A01 Decay Probability | | A01 Decay Mode | A01 Decay Energy | | A01 Decay Daughter | A01 Decay Link | A02 Decay Probability | | A02 Decay Mode | A02 Decay Energy | | A02 Decay Daughter | A02 Decay Link | A03 Decay Probability | | A03 Decay Mode | A03 Decay Energy | | A03 Decay Daughter | A03 Decay Link | A04 Decay Probability | | A04 Decay Mode | A04 Decay Energy | | A04 Decay Daughter | A04 Decay Link | A05 Decay Probability | | A05 Decay Mode | A05 Decay Energy | | A05 Decay Daughter | A05 Decay Link | A06 Decay Probability | | A06 Decay Mode | A06 Decay Energy | | A06 Decay Daughter | A06 Decay Link | Y01 Decay Product Yield | | Y01 Decay Product Nuclide | Y02 Decay Product Yield | | Y02 Decay Product Nuclide | Y03 Decay Product Yield | | Y03 Decay Product Nuclide | Y04 Decay Product Yield | | Y04 Decay Product Nuclide | Y05 Decay Product Yield | | Y05 Decay Product Nuclide | Y06 Decay Product Yield | | Y06 Decay Product Nuclide | Y07 Decay Product Yield | | Y07 Decay Product Nuclide | Y08 Decay Product Yield | | Y08 Decay Product Nuclide | Y09 Decay Product Yield | | Y09 Decay Product Nuclide | Y10 Decay Product Yield | | Y10 Decay Product Nuclide | Y11 Decay Product Yield | | Y11 Decay Product Nuclide | Y12 Decay Product Yield | | Y12 Decay Product Nuclide |
| --- | --- | --- | --- | --- | --- | --- | --- | --- | --- | --- | --- | --- | --- | --- | --- | --- | --- | --- | --- | --- | --- | --- | --- | --- | --- | --- | --- | --- | --- | --- | --- | --- | --- | --- | --- | --- | --- | --- | --- | --- | --- | --- | --- | --- | --- | --- | --- | --- | --- | --- | --- | --- | --- | --- | --- | --- | --- | --- | --- | --- | --- | --- | --- | --- | --- | --- | --- | --- | --- | --- | --- | --- | --- | --- | --- | --- | --- | --- | --- | --- | --- | --- | --- | --- | --- | --- | --- | --- | --- | --- | --- | --- | --- | --- | --- | --- | --- | --- | --- | --- | --- | --- | --- | --- |
| Isotope_020_ca_34_u | Unstable | ³⁴Ca | Boson | 20 | p | 14 | n | 0 | 1 | 34.014'120'000'0 | u | ~ 0 | % | ~ 0 | 13.153'000'000'0 | MeV | 7.224'000'000'0 | MeV | - | | - | | 1.11E-15 | year | 35.000 | nano-seconds ( x⁻⁹ ) | ? | % | 2p | 775.000 | keV | ³²Ar | ³⁴Ca > [ ? % , 2p , 775.0 keV ] > ³²Ar | | | | | | | | | | | | | | | | | | | | | | | | | | | | | | | | | | | | ? | % | ³²S | ? | % | ²⁸Si | ? | % | ³¹P | | | | | | | | | | | | | | | | | | | | | | | | | | | |
| Isotope_020_ca_35_u | Unstable | ³⁵Ca | Fermion | 20 | p | 15 | n | 1/2 | 1 | 35.004'940'000'0 | u | ~ 0 | % | ~ 0 | 4.602'000'000'0 | MeV | 7.493'000'000'0 | MeV | - | | - | | 8.14E-10 | year | 25.700 | milli-seconds ( x⁻³ ) | 95.700'000 | % | β+p | ? | keV | ³⁴Ar | ³⁵Ca > [ 95.7 % , β+p , ? keV ] > ³⁴Ar | 4.200'000 | % | β+2p | ? | keV | ³³Cl | ³⁵Ca > [ 4.2 % , β+2p , ? keV ] > ³³Cl | | | | | | | | | | | | | | | | | | | | | | | | | | | | | 95.700'000 | % | ³⁴S | 4.200'000 | % | ³³S | | | | | | | | | | | | | | | | | | | | | | | | | | | | | | |
| Isotope_020_ca_36_u | Unstable | ³⁶Ca | Boson | 20 | p | 16 | n | 0 | 1 | 35.993'087'063'0 | u | ~ 0 | % | ~ 0 | -6.439'359'000'0 | MeV | 7.815'551'000'0 | MeV | - | | - | | 3.23E-9 | year | 102.000 | milli-seconds ( x⁻³ ) | 56.800'000 | % | β+p | ? | keV | ³⁵Ar | ³⁶Ca > [ 56.8 % , β+p , ? keV ] > ³⁵Ar | 43.000'000 | % | β+ | 9,964.600 | keV | ³⁶K | ³⁶Ca > [ 43 % , β+ , 9,964.6 keV ] > ³⁶K | | | | | | | | | | | | | | | | | | | | | | | | | | | | | 56.820'640 | % | ³⁵Cl | 0.001'462 | % | ³²S | ? | % | ³⁶S | | | | | | | | | | | | | | | | | | | | | | | | | | | |
| Isotope_020_ca_37_u | Unstable | ³⁷Ca | Fermion | 20 | p | 17 | n | 3/2 | 1 | 36.985'870'269'0 | u | ~ 0 | % | ~ 0 | -13.161'760'000'0 | MeV | 8.004'150'000'0 | MeV | - | | - | | 5.74E-9 | year | 181.100 | milli-seconds ( x⁻³ ) | 82.100'000 | % | β+p | ? | keV | ³⁶Ar | ³⁷Ca > [ 82.1 % , β+p , ? keV ] > ³⁶Ar | | | | | | | | | | | | | | | | | | | | | | | | | | | | | | | | | | | | ? | % | ³⁶S | | | | | | | | | | | | | | | | | | | | | | | | | | | | | | | | | |
| Isotope_020_ca_38_u | Unstable | ³⁸Ca | Boson | 20 | p | 18 | n | 0 | 1 | 37.976'318'452'0 | u | ~ 0 | % | ~ 0 | -22.059'220'000'0 | MeV | 8.240'062'000'0 | MeV | - | | - | | 1.39E-8 | year | 440.000 | milli-seconds ( x⁻³ ) | 100.000'000 | % | β+ | 5,719.270 | keV | ³⁸K | ³⁸Ca > [ 100 % , β+ , 5,719.27 keV ] > ³⁸K | | | | | | | | | | | | | | | | | | | | | | | | | | | | | | | | | | | | 100.000'000 | % | ³⁸Ar | | | | | | | | | | | | | | | | | | | | | | | | | | | | | | | | | |
| Isotope_020_ca_39_u | Unstable | ³⁹Ca | Fermion | 20 | p | 19 | n | 3/2 | 1 | 38.970'719'725'0 | u | ~ 0 | % | ~ 0 | -27.274'400'000'0 | MeV | 8.369'457'000'0 | MeV | 1.021'680'000'0 | nm | - | | 2.72E-8 | year | 859.600 | milli-seconds ( x⁻³ ) | 100.000'000 | % | β+ | 5,510.410 | keV | ³⁹K | ³⁹Ca > [ 100 % , β+ , 5,510.41 keV ] > ³⁹K | | | | | | | | | | | | | | | | | | | | | | | | | | | | | | | | | | | | 100.000'000 | % | ³⁹K | | | | | | | | | | | | | | | | | | | | | | | | | | | | | | | | | |
| Isotope_020_ca_40_s | Stable | ⁴⁰Ca | Boson | 20 | p | 20 | n | 0 | 1 | 39.962'590'983'0 | u | 96.941'000 | % | 38.740'135'324'8 | -34.846'275'000'0 | MeV | 8.551'301'000'0 | MeV | - | | - | | - | | | | ? | % | 2β+ | -1,850.780 | keV | ⁴⁰Ar | ⁴⁰Ca > [ ? % , 2β+ , -1,850.78 keV ] > ⁴⁰Ar | | | | | | | | | | | | | | | | | | | | | | | | | | | | | | | | | | | | ? | % | ⁴⁰Ar | | | | | | | | | | | | | | | | | | | | | | | | | | | | | | | | | |
| Isotope_020_ca_41_u | Unstable | ⁴¹Ca | Fermion | 20 | p | 21 | n | 7/2 | -1 | 40.962'278'062'0 | u | ~ 0 | % | ~ 0 | -35.137'759'000'0 | MeV | 8.546'703'000'0 | MeV | -1.594'781'000'0 | nm | -0.080'000'000'0 | b | 1.02E+5 | years | 3.222 | tera-seconds ( x¹² ) | 100.000'000 | % | ϵ | 421.315 | keV | ⁴¹K | ⁴¹Ca > [ 100 % , ϵ , 421.315 keV ] > ⁴¹K | | | | | | | | | | | | | | | | | | | | | | | | | | | | | | | | | | | | 100.000'000 | % | ⁴¹K | | | | | | | | | | | | | | | | | | | | | | | | | | | | | | | | | |
| Isotope_020_ca_42_s | Stable | ⁴²Ca | Boson | 20 | p | 22 | n | 0 | 1 | 41.958'618'014'0 | u | 0.647'000 | % | 0.271'472'258'6 | -38.547'072'000'0 | MeV | 8.616'559'000'0 | MeV | - | | - | | - | | | | | | | | | | | | | | | | | | | | | | | | | | | | | | | | | | | | | | | | | | | | | | | | | | | | | | | | | | | | | | | | | | | | | | | | | | | | | | | | | |
| Isotope_020_ca_43_s | Stable | ⁴³Ca | Fermion | 20 | p | 23 | n | 7/2 | -1 | 42.958'766'628'0 | u | 0.135'000 | % | 0.057'994'334'9 | -38.408'639'000'0 | MeV | 8.600'659'000'0 | MeV | -1.317'643'000'0 | nm | -0.049'000'000'0 | b | - | | | | | | | | | | | | | | | | | | | | | | | | | | | | | | | | | | | | | | | | | | | | | | | | | | | | | | | | | | | | | | | | | | | | | | | | | | | | | | | | | |
| Isotope_020_ca_44_s | Stable | ⁴⁴Ca | Boson | 20 | p | 24 | n | 0 | 1 | 43.955'481'754'0 | u | 2.086'000 | % | 0.916'911'349'4 | -41.468'479'000'0 | MeV | 8.658'170'000'0 | MeV | - | | - | | - | | | | | | | | | | | | | | | | | | | | | | | | | | | | | | | | | | | | | | | | | | | | | | | | | | | | | | | | | | | | | | | | | | | | | | | | | | | | | | | | | |
| Isotope_020_ca_45_u | Unstable | ⁴⁵Ca | Fermion | 20 | p | 25 | n | 7/2 | -1 | 44.956'186'566'0 | u | ~ 0 | % | ~ 0 | -40.811'950'000'0 | MeV | 8.630'540'000'0 | MeV | -1.327'400'000'0 | nm | 0.046'000'000'0 | b | 4.45E-1 | year | 14.055 | mega-seconds ( x⁶ ) | 100.000'000 | % | β- | 255.842 | keV | ⁴⁵Sc | ⁴⁵Ca > [ 100 % , β- , 255.842 keV ] > ⁴⁵Sc | | | | | | | | | | | | | | | | | | | | | | | | | | | | | | | | | | | | 100.000'000 | % | ⁴⁵Sc | | | | | | | | | | | | | | | | | | | | | | | | | | | | | | | | | |
| Isotope_020_ca_46_s | Stable | ⁴⁶Ca | Boson | 20 | p | 26 | n | 0 | 1 | 45.953'692'587'0 | u | 0.004'000 | % | 0.001'838'147'7 | -43.135'077'000'0 | MeV | 8.668'885'000'0 | MeV | - | | - | | - | | | | ? | % | 2β- | 688.350 | keV | ⁴⁶Ti | ⁴⁶Ca > [ ? % , 2β- , 688.35 keV ] > ⁴⁶Ti | | | | | | | | | | | | | | | | | | | | | | | | | | | | | | | | | | | | ? | % | ⁴⁶Ti | | | | | | | | | | | | | | | | | | | | | | | | | | | | | | | | | |
| Isotope_020_ca_47_u | Unstable | ⁴⁷Ca | Fermion | 20 | p | 27 | n | 7/2 | -1 | 46.954'546'006'0 | u | ~ 0 | % | ~ 0 | -42.340'123'000'0 | MeV | 8.639'257'000'0 | MeV | -1.380'000'000'0 | nm | 0.021'000'000'0 | b | 1.19E-2 | year | 376.350 | kilo-seconds ( x³ ) | 100.000'000 | % | β- | 1,992.000 | keV | ⁴⁷Sc | ⁴⁷Ca > [ 100 % , β- , 1,992.0 keV ] > ⁴⁷Sc | | | | | | | | | | | | | | | | | | | | | | | | | | | | | | | | | | | | 100.000'000 | % | ⁴⁷Ti | | | | | | | | | | | | | | | | | | | | | | | | | | | | | | | | | |
| Isotope_020_ca_48_u | Unstable | ⁴⁸Ca | Boson | 20 | p | 28 | n | 0 | 1 | 47.952'534'177'0 | u | 0.187'000 | % | 0.089'671'238'9 | -44.214'129'000'0 | MeV | 8.666'467'000'0 | MeV | - | | - | | 5.39E+19 | years | 1,700.955 | yotta-seconds ( x²⁴ ) | ? | % | 2β- | 4,273.600 | keV | ⁴⁸Ti | ⁴⁸Ca > [ ? % , 2β- , 4,273.6 keV ] > ⁴⁸Ti | ? | % | β- | 281.970 | keV | ⁴⁸Sc | ⁴⁸Ca > [ ? % , β- , 281.97 keV ] > ⁴⁸Sc | | | | | | | | | | | | | | | | | | | | | | | | | | | | | ? | % | ⁴⁸Ti | | | | | | | | | | | | | | | | | | | | | | | | | | | | | | | | | |
| Isotope_020_ca_49_u | Unstable | ⁴⁹Ca | Fermion | 20 | p | 29 | n | 3/2 | -1 | 48.955'674'148'0 | u | ~ 0 | % | ~ 0 | -41.289'265'000'0 | MeV | 8.594'630'000'0 | MeV | - | | - | | 1.66E-5 | year | 523.098 | seconds ( x⁰ ) | 100.000'000 | % | β- | 5,263.100 | keV | ⁴⁹Sc | ⁴⁹Ca > [ 100 % , β- , 5,263.1 keV ] > ⁴⁹Sc | | | | | | | | | | | | | | | | | | | | | | | | | | | | | | | | | | | | 100.000'000 | % | ⁴⁹Ti | | | | | | | | | | | | | | | | | | | | | | | | | | | | | | | | | |
| Isotope_020_ca_50_u | Unstable | ⁵⁰Ca | Boson | 20 | p | 30 | n | 0 | 1 | 49.957'518'962'0 | u | ~ 0 | % | ~ 0 | -39.570'832'000'0 | MeV | 8.549'795'000'0 | MeV | - | | - | | 4.40E-7 | year | 13.900 | seconds ( x⁰ ) | 100.000'000 | % | β- | 4,966.100 | keV | ⁵⁰Sc | ⁵⁰Ca > [ 100 % , β- , 4,966.1 keV ] > ⁵⁰Sc | | | | | | | | | | | | | | | | | | | | | | | | | | | | | | | | | | | | 100.000'000 | % | ⁵⁰Ti | | | | | | | | | | | | | | | | | | | | | | | | | | | | | | | | | |
| Isotope_020_ca_51_u | Unstable | ⁵¹Ca | Fermion | 20 | p | 31 | n | 3/2 | -1 | 50.961'499'214'0 | u | ~ 0 | % | ~ 0 | -35.863'251'000'0 | MeV | 8.467'716'000'0 | MeV | - | | - | | 3.17E-7 | year | 10.000 | seconds ( x⁰ ) | 100.000'000 | % | β- | 7,354.900 | keV | ⁵¹Sc | ⁵¹Ca > [ 100 % , β- , 7,354.9 keV ] > ⁵¹Sc | ? | % | β-n | 602.300 | keV | ⁵⁰Sc | ⁵¹Ca > [ ? % , β-n , 602.3 keV ] > ⁵⁰Sc | | | | | | | | | | | | | | | | | | | | | | | | | | | | | 100.000'000 | % | 51v | ? | % | ⁵⁰Ti | | | | | | | | | | | | | | | | | | | | | | | | | | | | | | |
| Isotope_020_ca_52_u | Unstable | ⁵²Ca | Boson | 20 | p | 32 | n | 0 | 1 | 51.965'100'000'0 | u | ~ 0 | % | ~ 0 | -32.509'141'000'0 | MeV | 8.395'590'000'0 | MeV | - | | - | | 1.46E-7 | year | 4.600 | seconds ( x⁰ ) | 98.000'000 | % | β- | 7,847.000 | keV | ⁵²Sc | ⁵²Ca > [ 98 % , β- , 7,847.0 keV ] > ⁵²Sc | 2.000'000 | % | β-n | 2,638.000 | keV | ⁵¹Sc | ⁵²Ca > [ 2 % , β-n , 2,638.0 keV ] > ⁵¹Sc | | | | | | | | | | | | | | | | | | | | | | | | | | | | | 98.000'000 | % | ⁵²Cr | 2.000'000 | % | ⁵¹V | | | | | | | | | | | | | | | | | | | | | | | | | | | | | | |
| Isotope_020_ca_53_u | Unstable | ⁵³Ca | Fermion | 20 | p | 33 | n | 3/2 | -1 | 52.970'050'000'0 | u | ~ 0 | % | ~ 0 | -27.898'000'000'0 | MeV | 8.302'000'000'0 | MeV | - | | - | | 2.85E-9 | year | 90.000 | milli-seconds ( x⁻³ ) | 70.000'000 | % | β- | 9,725.000 | keV | ⁵³Sc | ⁵³Ca > [ 70 % , β- , 9,725.0 keV ] > ⁵³Sc | 30.000'000 | % | β-n | 4,387.000 | keV | ⁵²Sc | ⁵³Ca > [ 30 % , β-n , 4,387.0 keV ] > ⁵²Sc | | | | | | | | | | | | | | | | | | | | | | | | | | | | | 70.000'000 | % | ⁵³Cr | 30.000'000 | % | ⁵²Cr | | | | | | | | | | | | | | | | | | | | | | | | | | | | | | |
| Isotope_020_ca_54_u | Unstable | ⁵⁴Ca | Boson | 20 | p | 34 | n | 0 | 1 | 53.974'350'000'0 | u | ~ 0 | % | ~ 0 | -23.893'000'000'0 | MeV | 8.224'000'000'0 | MeV | - | | - | | 1.58E-9 | year | 50.000 | milli-seconds ( x⁻³ ) | ? | % | β- | 10,326.000 | keV | ⁵⁴Sc | ⁵⁴Ca > [ ? % , β- , 10,326.0 keV ] > ⁵⁴Sc | ? | % | β-n | 5,659.000 | keV | ⁵³Sc | ⁵⁴Ca > [ ? % , β-n , 5,659.0 keV ] > ⁵³Sc | | | | | | | | | | | | | | | | | | | | | | | | | | | | | ? | % | ⁵⁴Cr | ? | % | ⁵³Cr | ? | % | ⁵²Cr | | | | | | | | | | | | | | | | | | | | | | | | | | | |
| Isotope_020_ca_55_u | Unstable | ⁵⁵Ca | Boson | 20 | p | 35 | n | 5/2 | -1 | 54.980'550'000'0 | u | ~ 0 | % | ~ 0 | -18.118'000'000'0 | MeV | 8.116'000'000'0 | MeV | - | | - | | 9.51E-10 | year | 30.000 | milli-seconds ( x⁻³ ) | ? | % | β- | 11,460.000 | keV | ⁵⁵Sc | ⁵⁵Ca > [ ? % , β- , 11,460.0 keV ] > ⁵⁵Sc | | | | | | | | | | | | | | | | | | | | | | | | | | | | | | | | | | | | ? | % | ⁵⁵Mn | ? | % | ⁵⁴Cr | | | | | | | | | | | | | | | | | | | | | | | | | | | | | | |
| Isotope_020_ca_56_u | Unstable | ⁵⁶Ca | Boson | 20 | p | 36 | n | 0 | 1 | 55.985'570'000'0 | u | ~ 0 | % | ~ 0 | -13.441'000'000'0 | MeV | 8.032'000'000'0 | MeV | - | | - | | 3.17E-10 | year | 10.000 | milli-seconds ( x⁻³ ) | ? | % | β- | 11,830.000 | keV | ⁵⁶Sc | ⁵⁶Ca > [ ? % , β- , 11,830.0 keV ] > ⁵⁶Sc | | | | | | | | | | | | | | | | | | | | | | | | | | | | | | | | | | | | ? | % | ⁵⁵Mn | ? | % | ⁵⁶Fe | | | | | | | | | | | | | | | | | | | | | | | | | | | | | | |
| Isotope_020_ca_57_u | Unstable | ⁵⁷Ca | Fermion | 20 | p | 37 | n | 5/2 | 1 | 56.992'356'000'0 | u | ~ 0 | % | ~ 0 | -7.120'000'000'0 | MeV | 7.922'000'000'0 | MeV | - | | - | | 1.58E-10 | year | 5.000 | milli-seconds ( x⁻³ ) | ? | % | β- | 13,570.000 | keV | ⁵⁷Sc | ⁵⁷Ca > [ ? % , β- , 13,570.0 keV ] > ⁵⁷Sc | ? | % | β-n | 10,080.000 | keV | ⁵⁶Sc | ⁵⁷Ca > [ ? % , β-n , 10,080.0 keV ] > ⁵⁶Sc | | | | | | | | | | | | | | | | | | | | | | | | | | | | | ? | % | ⁵⁵Mn | ? | % | ⁵⁷Fe | ? | % | ⁵⁶Fe | | | | | | | | | | | | | | | | | | | | | | | | | | | |
---