HYDROGEN TO OGANESSON
ATOMIC ARCHITECTURE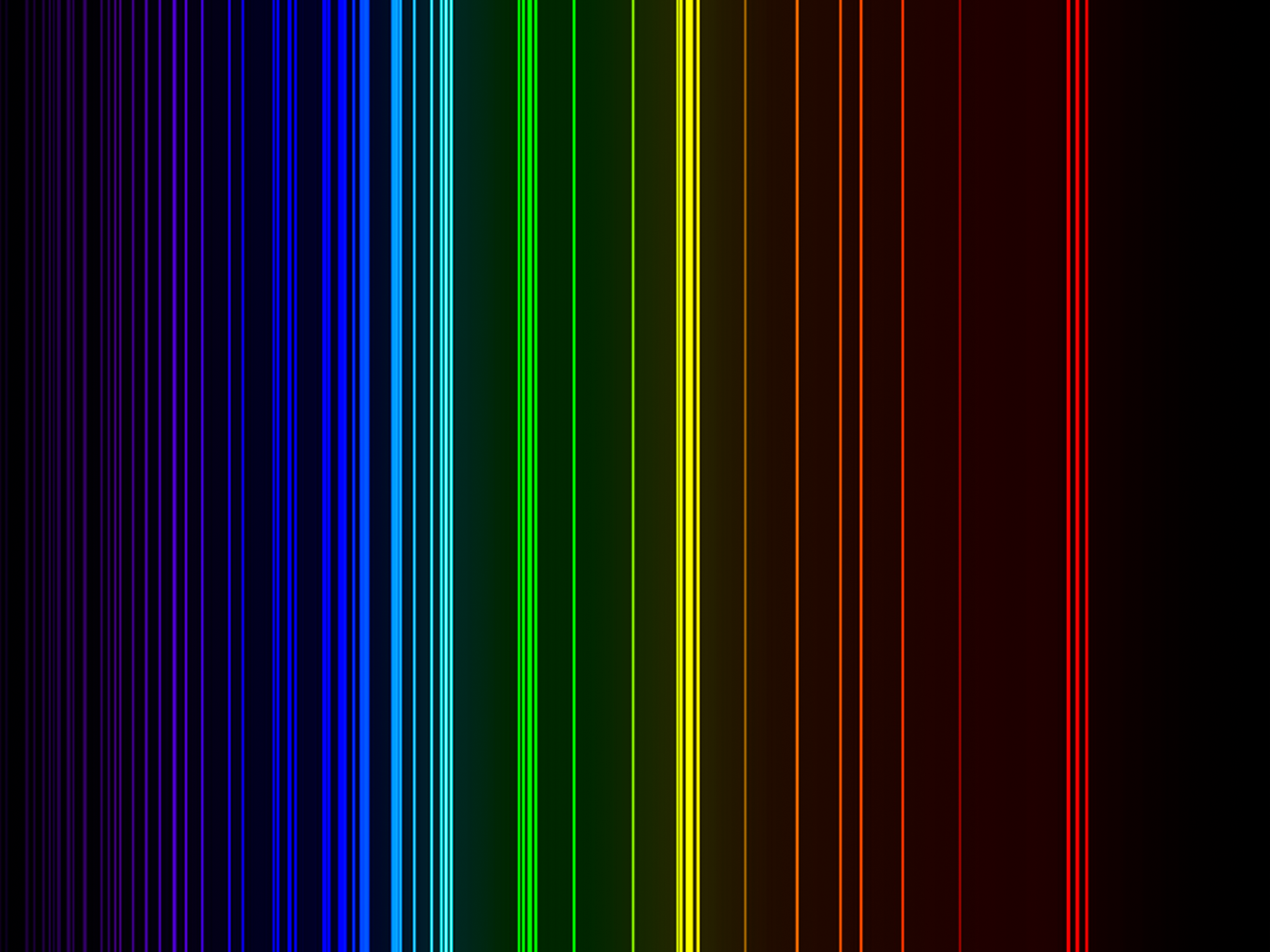 Spectrograph

Elemental Tile

Potassium from Potash
···
OVERVIEW
Potassium
K (19)
pəˈtæsiəm
PHONETICS
---
IDENTIFICATION
Potassium, also known as kalium, is the second least dense metal after lithium. It is a soft solid that has a low melting point and can easily be cut with a knife and is silvery in appearance, yet begins to tarnish toward grey, immediately after being exposed to air.
ELEMENT BRIEF
---
1807 by Sir Humphrey Davy, England.
DISCOVERY
---
English, 'potash' and Arabic 'qali' meaning alkali (symbol K from Latin 'kalium').
ETYMOLOGY
---
Potassium
ELEMENT
---
K
SYMBOL
---
19
ATOMIC NUMBER
---
7440-09-7
CAS NUMBER
---
PHYSICAL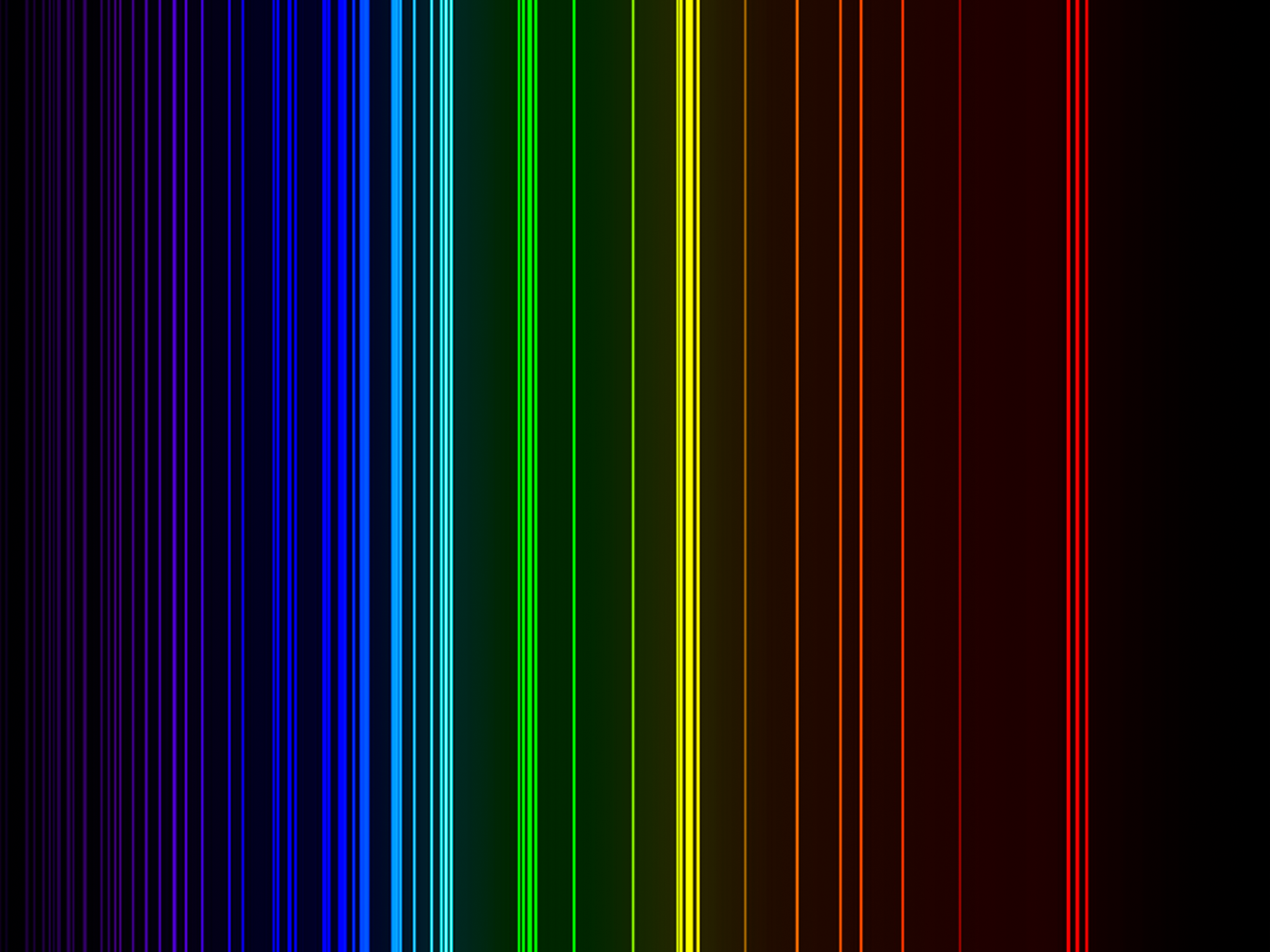 ELEMENTAL SPECTRUM
---
Silver
ELEMENTAL COLOUR
---
-
REFRACTIVE INDEX
---
-
POISSON RATIO
---
45.676 cm³
MOLAR VOLUME
---
363.00k Pa, 3.582'5 Atm
BRINELL HARDNESS
---
0.40
MOHS HARDNESS
---
-
VICKERS HARDNESS
---
2,000 m/s, Mach 5.830'9
SPEED OF SOUND
---
3.10G Pa, 30.594'6k Atm
BULK MODULUS
---
1.30G Pa, 12.830'0k Atm
SHEAR MODULUS
---
-
YOUNG MODULUS
---
ALLOTROPES
NONE
THERMODYNAMIC
336.53 K, 63.38 °C
MELTING POINT
---
1,032.15 K, 759.00 °C
BOILING POINT
---
713.15 K, 440.00 °C
AUTOMATIC IGNITION
---
-
FLASHPOINT
---
2,223.00 K, 1,949.85 °C
CRITICAL TEMPERATURE
---
16.00M Pa, 158 Atm
CRITICAL PRESSURE
---
100.000'000 W/(m K)
THERMAL CONDUCTIVITY
---
-
THERMAL EXPANSION
---
757.00 J/(kg K)
SPECIFIC HEAT
---
2.330 kJ/mol
HEAT FUSION
---
76.900 kJ/mol
HEAT VAPORISATION
---
182.000 J/(kg K)
HEAT COMBUSTION
---
-
CURIE POINT
---
-
NEEL POINT
---
-
ADIABATIC INDEX
---
Solid
PHASE
---
ELECTROMAGNETIC
Conductor
ELECTRICAL TYPE
---
14.00M S/m
CONDUCTIVITY
---
70.00n Ω.m
RESISTIVITY
---
-
SUPERCONDUCTING POINT
---
Diamagnetic
MAGNETIC TYPE
---
0.000'000'006'7
MASS SUSCEPTIBILITY
---
0.000'000'000'262'00
MOLAR SUSCEPTIBILITY
---
0.000'005'740'00
VOLUME SUSCEPTIBILITY
---
STRUCTURE
Alkali Metal
CLASSIFICATION
---
39.098'301'1
ATOMIC WEIGHT
---
243 pm
ATOMIC RADIUS
---
196 pm
COVALENT RADIUS SINGLE BOND
---
193 pm
COVALENT RADIUS DOUBLE BOND
---
-
COVALENT RADIUS TRIPLE BOND
---
275 pm
VAN DER WAALS RADIUS
---
[Ar]4s¹
ELECTRON CONFIGURATION
---
Cubic, Body-centred
CRYSTAL STRUCTURE
---
0.856'00 g/cm³
DENSITY AS SOLID
---
0.828'00 g/cm³
DENSITY AS LIQUID
---
-
DENSITY AS GAS
---
lm_3m
SPACE GROUP NAME
---
229
SPACE GROUP NUMBER
---
π/2, π/2 π/2
LATTICE ANGLES
---
532.8, 532.8 532.8 pm
LATTICE CONSTANTS
---
REACTIVITY
1
VALENCE
---
0.82
ELECTRONEGATIVITY
---
48.38 kJ/mol
ELECTRON AFFINITY
---
IONISATION ENERGY
---
ELEMENTAL DISTRIBUTION
0.000'3 %
UNIVERSE
---
0.07 %
METEORITES
---
0.000'4 %
SUN
---
1.5 %
EARTH CRUST
---
0.042 %
OCEANS
---
0.2 %
HUMANS
---
ISOTOPES
Stable
HALF LIFE
---
Stable
LIFETIME
---
4s¹ = 4, 0, 0, +1/2
QUANTUM NUMBERS
---
1.960'00 b σs
NEUTRON CROSS SECTION
---
2.100'00 b σa
NEUTRON MASS ABSORPTION
---
STABLE ISOTOPES
---
UNSTABLE ISOTOPES
---
ISOTOPIC CHAIN
| Isotope | Stability | Symbol | Type | Protons | | Neutrons | | Spin | Parity | Mass | | Abundance | | Mass Measure | Mass Excess | | Binding Energy | | Dipole Moment | | Quadrupole Moment | | Halflife in Years | | Halflife in Seconds | | A01 Decay Probability | | A01 Decay Mode | A01 Decay Energy | | A01 Decay Daughter | A01 Decay Link | A02 Decay Probability | | A02 Decay Mode | A02 Decay Energy | | A02 Decay Daughter | A02 Decay Link | A03 Decay Probability | | A03 Decay Mode | A03 Decay Energy | | A03 Decay Daughter | A03 Decay Link | A04 Decay Probability | | A04 Decay Mode | A04 Decay Energy | | A04 Decay Daughter | A04 Decay Link | A05 Decay Probability | | A05 Decay Mode | A05 Decay Energy | | A05 Decay Daughter | A05 Decay Link | A06 Decay Probability | | A06 Decay Mode | A06 Decay Energy | | A06 Decay Daughter | A06 Decay Link | Y01 Decay Product Yield | | Y01 Decay Product Nuclide | Y02 Decay Product Yield | | Y02 Decay Product Nuclide | Y03 Decay Product Yield | | Y03 Decay Product Nuclide | Y04 Decay Product Yield | | Y04 Decay Product Nuclide | Y05 Decay Product Yield | | Y05 Decay Product Nuclide | Y06 Decay Product Yield | | Y06 Decay Product Nuclide | Y07 Decay Product Yield | | Y07 Decay Product Nuclide | Y08 Decay Product Yield | | Y08 Decay Product Nuclide | Y09 Decay Product Yield | | Y09 Decay Product Nuclide | Y10 Decay Product Yield | | Y10 Decay Product Nuclide | Y11 Decay Product Yield | | Y11 Decay Product Nuclide | Y12 Decay Product Yield | | Y12 Decay Product Nuclide |
| --- | --- | --- | --- | --- | --- | --- | --- | --- | --- | --- | --- | --- | --- | --- | --- | --- | --- | --- | --- | --- | --- | --- | --- | --- | --- | --- | --- | --- | --- | --- | --- | --- | --- | --- | --- | --- | --- | --- | --- | --- | --- | --- | --- | --- | --- | --- | --- | --- | --- | --- | --- | --- | --- | --- | --- | --- | --- | --- | --- | --- | --- | --- | --- | --- | --- | --- | --- | --- | --- | --- | --- | --- | --- | --- | --- | --- | --- | --- | --- | --- | --- | --- | --- | --- | --- | --- | --- | --- | --- | --- | --- | --- | --- | --- | --- | --- | --- | --- | --- | --- | --- | --- | --- | --- |
| Isotope_019_k_32_u | Unstable | ³²K | Fermion | 19 | p | 13 | n | 1 | 1 | 32.021'920'000'0 | u | ~ 0 | % | ~ 0 | 20.418'000'000'0 | MeV | 6.969'000'000'0 | MeV | - | | - | | ? | | | | ? | % | p | 1,837.000 | keV | ³¹Ar | ³²K > [ ? % , p , 1,837.0 keV ] > ³¹Ar | | | | | | | | | | | | | | | | | | | | | | | | | | | | | | | | | | | | ? | % | ³⁰Si | ? | % | ²⁹Si | ? | % | ²⁸Si | ? | % | ³¹P | ? | % | ²⁶Mg | ? | % | ²⁷Mg | ? | % | ²⁷Mg | ? | % | ²⁷Mg | ? | % | ²⁷Mg | ? | % | ²⁷Mg | ? | % | ²⁷Mg | ? | % | ²⁷Mg |
| Isotope_019_k_33_u | Unstable | ³³K | Boson | 19 | p | 14 | n | 3/2 | 1 | 33.007'260'000'0 | u | ~ 0 | % | ~ 0 | 6.763'000'000'0 | MeV | 7.416'000'000'0 | MeV | - | | - | | 7.92E-16 | year | 25.000 | nano-seconds ( x⁻⁹ ) | ? | % | p | 1,674.000 | keV | ³²Ar | ³³K > [ ? % , p , 1,674.0 keV ] > ³²Ar | | | | | | | | | | | | | | | | | | | | | | | | | | | | | | | | | | | | ? | % | ³²Si | ? | % | ²⁸Si | ? | % | ³¹P | | | | | | | | | | | | | | | | | | | | | | | | | | | |
| Isotope_019_k_34_u | Unstable | ³⁴K | Fermion | 19 | p | 15 | n | 1 | 1 | 33.998'410'000'0 | u | ~ 0 | % | ~ 0 | -1.481'000'000'0 | MeV | 7.678'000'000'0 | MeV | - | | - | | 1.27E-15 | year | 40.000 | nano-seconds ( x⁻⁹ ) | ? | % | p | 614.000 | keV | ³³Ar | ³⁴K > [ ? % , p , 614.0 keV ] > ³³Ar | | | | | | | | | | | | | | | | | | | | | | | | | | | | | | | | | | | | ? | % | ³³S | ? | % | ³²S | | | | | | | | | | | | | | | | | | | | | | | | | | | | | | |
| Isotope_019_k_35_u | Unstable | ³⁵K | Boson | 19 | p | 16 | n | 3/2 | 1 | 34.988'009'692'0 | u | ~ 0 | % | ~ 0 | -11.168'900'000'0 | MeV | 7.965'726'000'0 | MeV | - | | - | | 5.64E-9 | year | 178.000 | milli-seconds ( x⁻³ ) | 100.000'000 | % | β+ | 10,856.300 | keV | ³⁵Ar | ³⁵K > [ 100 % , β+ , 10,856.3 keV ] > ³⁵Ar | 0.370'000 | % | β+p | ? | keV | ³⁴Cl | ³⁵K > [ 0.37 % , β+p , ? keV ] > ³⁴Cl | | | | | | | | | | | | | | | | | | | | | | | | | | | | | 100.000'000 | % | ³⁵Cl | 0.370'000 | % | ³⁴S | | | | | | | | | | | | | | | | | | | | | | | | | | | | | | |
| Isotope_019_k_36_u | Unstable | ³⁶K | Fermion | 19 | p | 17 | n | 2 | 1 | 35.981'292'235'0 | u | ~ 0 | % | ~ 0 | -17.426'171'000'0 | MeV | 8.142'472'000'0 | MeV | 0.548'000'000'0 | nm | - | | 1.08E-8 | year | 342.000 | milli-seconds ( x⁻³ ) | 100.000'000 | % | β+ | 11,783.170 | keV | ³⁶Ar | ³⁶K > [ 100 % , β+ , 11,783.17 keV ] > ³⁶Ar | 0.048'000 | % | β+p | ? | keV | ³⁵Cl | ³⁶K > [ 0.048 % , β+p , ? keV ] > ³⁵Cl | 0.000'034 | % | β+α | ? | keV | ³²S | ³⁶K > [ 0.000034 % , β+α , ? keV ] > ³²S | | | | | | | | | | | | | | | | | | | | | | 0.004'800 | % | ³⁵Cl | 0.003'400 | % | ³²S | ? | % | ³⁶S | | | | | | | | | | | | | | | | | | | | | | | | | | | |
| Isotope_019_k_37_u | Unstable | ³⁷K | Boson | 19 | p | 18 | n | 3/2 | 1 | 36.973'375'889'0 | u | ~ 0 | % | ~ 0 | -24.800'199'000'0 | MeV | 8.339'847'000'0 | MeV | 0.203'210'000'0 | nm | - | | 3.88E-8 | year | 1.226 | seconds ( x⁰ ) | 100.000'000 | % | β+ | 5,125.260 | keV | ³⁷Ar | ³⁷K > [ 100 % , β+ , 5,125.26 keV ] > ³⁷Ar | | | | | | | | | | | | | | | | | | | | | | | | | | | | | | | | | | | | 100.000'000 | % | ³⁷Cl | | | | | | | | | | | | | | | | | | | | | | | | | | | | | | | | | |
| Isotope_019_k_38_u | Unstable | ³⁸K | Fermion | 19 | p | 19 | n | 3 | 1 | 37.969'081'184'0 | u | ~ 0 | % | ~ 0 | -28.800'691'000'0 | MeV | 8.438'057'000'0 | MeV | 1.371'000'000'0 | nm | - | | 1.45E-5 | year | 458.202 | seconds ( x⁰ ) | 100.000'000 | % | β+ | 4,891.660 | keV | ³⁸Ar | ³⁸K > [ 100 % , β+ , 4,891.66 keV ] > ³⁸Ar | | | | | | | | | | | | | | | | | | | | | | | | | | | | | | | | | | | | 100.000'000 | % | ³⁸Ar | | | | | | | | | | | | | | | | | | | | | | | | | | | | | | | | | |
| Isotope_019_k_39_s | Stable | ³⁹K | Boson | 19 | p | 20 | n | 3/2 | 1 | 38.963'706'679'0 | u | 93.258'100 | % | 36.336'812'538'4 | -33.807'011'000'0 | MeV | 8.557'020'000'0 | MeV | 0.391'466'200'0 | nm | 0.049'000'000'0 | b | - | | | | | | | | | | | | | | | | | | | | | | | | | | | | | | | | | | | | | | | | | | | | | | | | | | | | | | | | | | | | | | | | | | | | | | | | | | | | | | | | | |
| Isotope_019_k_40_u | Unstable | ⁴⁰K | Fermion | 19 | p | 21 | n | 4 | -1 | 39.963'998'475'0 | u | 0.011'700 | % | 0.004'675'787'8 | -33.535'205'000'0 | MeV | 8.538'083'000'0 | MeV | -1.298'100'000'0 | nm | -0.061'000'000'0 | b | 1.25E+9 | years | 39.507 | peta-seconds ( x¹⁵ ) | 89.280'000 | % | β- | 1,311.070 | keV | ⁴⁰Ca | ⁴⁰K > [ 89.28 % , β- , 1,311.07 keV ] > ⁴⁰Ca | 10.720'000 | % | β+ | 482.491 | keV | ⁴⁰Ar | ⁴⁰K > [ 10.72 % , β+ , 482.491 keV ] > ⁴⁰Ar | | | | | | | | | | | | | | | | | | | | | | | | | | | | | 10.720'000 | % | ⁴⁰Ar | | | | | | | | | | | | | | | | | | | | | | | | | | | | | | | | | |
| Isotope_019_k_41_s | Stable | ⁴¹K | Boson | 19 | p | 22 | n | 3/2 | 1 | 40.961'825'762'0 | u | 6.730'200 | % | 2.756'812'797'4 | -35.559'074'000'0 | MeV | 8.576'061'000'0 | MeV | 0.214'870'100'0 | nm | 0.060'000'000'0 | b | - | | | | | | | | | | | | | | | | | | | | | | | | | | | | | | | | | | | | | | | | | | | | | | | | | | | | | | | | | | | | | | | | | | | | | | | | | | | | | | | | | |
| Isotope_019_k_42_u | Unstable | ⁴²K | Fermion | 19 | p | 23 | n | 2 | -1 | 41.962'402'810'0 | u | ~ 0 | % | ~ 0 | -35.021'556'000'0 | MeV | 8.551'245'000'0 | MeV | -1.142'500'000'0 | nm | - | | 1.41E-3 | year | 44.496 | kilo-seconds ( x³ ) | 100.000'000 | % | β- | 3,525.516 | keV | ⁴²Ca | ⁴²K > [ 100 % , β- , 3,525.516 keV ] > ⁴²Ca | | | | | | | | | | | | | | | | | | | | | | | | | | | | | | | | | | | | 100.000'000 | % | ⁴²Ca | | | | | | | | | | | | | | | | | | | | | | | | | | | | | | | | | |
| Isotope_019_k_43_u | Unstable | ⁴³K | Boson | 19 | p | 24 | n | 3/2 | 1 | 42.960'715'540'0 | u | ~ 0 | % | ~ 0 | -36.593'239'000'0 | MeV | 8.576'635'000'0 | MeV | 0.163'300'000'0 | nm | - | | 2.54E-3 | year | 80.300 | kilo-seconds ( x³ ) | 100.000'000 | % | β- | 1,815.400 | keV | ⁴³Ca | ⁴³K > [ 100 % , β- , 1,815.4 keV ] > ⁴³Ca | | | | | | | | | | | | | | | | | | | | | | | | | | | | | | | | | | | | 100.000'000 | % | ⁴³Ca | | | | | | | | | | | | | | | | | | | | | | | | | | | | | | | | | |
| Isotope_019_k_44_u | Unstable | ⁴⁴K | Fermion | 19 | p | 25 | n | 2 | -1 | 43.961'556'804'0 | u | ~ 0 | % | ~ 0 | -35.809'606'000'0 | MeV | 8.547'340'000'0 | MeV | -0.856'000'000'0 | nm | - | | 4.21E-5 | year | 1.328 | kilo-seconds ( x³ ) | 100.000'000 | % | β- | 5,658.900 | keV | ⁴⁴Ca | ⁴⁴K > [ 100 % , β- , 5,658.9 keV ] > ⁴⁴Ca | | | | | | | | | | | | | | | | | | | | | | | | | | | | | | | | | | | | 100.000'000 | % | ⁴⁴Ca | | | | | | | | | | | | | | | | | | | | | | | | | | | | | | | | | |
| Isotope_019_k_45_u | Unstable | ⁴⁵K | Boson | 19 | p | 26 | n | 3/2 | 1 | 44.960'699'493'0 | u | ~ 0 | % | ~ 0 | -36.608'186'000'0 | MeV | 8.554'508'000'0 | MeV | 0.173'400'000'0 | nm | - | | 3.29E-5 | year | 1.040 | kilo-seconds ( x³ ) | 100.000'000 | % | β- | 4,203.800 | keV | ⁴⁵Ca | ⁴⁵K > [ 100 % , β- , 4,203.8 keV ] > ⁴⁵Ca | | | | | | | | | | | | | | | | | | | | | | | | | | | | | | | | | | | | 100.000'000 | % | ⁴⁵Sc | | | | | | | | | | | | | | | | | | | | | | | | | | | | | | | | | |
| Isotope_019_k_46_u | Unstable | ⁴⁶K | Fermion | 19 | p | 27 | n | 2 | -1 | 45.961'976'864'0 | u | ~ 0 | % | ~ 0 | -35.418'323'000'0 | MeV | 8.518'137'000'0 | MeV | -1.051'000'000'0 | nm | - | | 3.33E-6 | year | 105.000 | seconds ( x⁰ ) | 100.000'000 | % | β- | 7,716.800 | keV | ⁴⁶Ca | ⁴⁶K > [ 100 % , β- , 7,716.8 keV ] > ⁴⁶Ca | | | | | | | | | | | | | | | | | | | | | | | | | | | | | | | | | | | | 100.000'000 | % | ⁴⁶Ti | | | | | | | | | | | | | | | | | | | | | | | | | | | | | | | | | |
| Isotope_019_k_47_u | Unstable | ⁴⁷K | Boson | 19 | p | 28 | n | 1/2 | 1 | 46.961'678'473'0 | u | ~ 0 | % | ~ 0 | -35.696'272'000'0 | MeV | 8.514'544'000'0 | MeV | 1.933'000'000'0 | nm | - | | 5.55E-7 | year | 17.500 | seconds ( x⁰ ) | 100.000'000 | % | β- | 6,643.850 | keV | ⁴⁷Ca | ⁴⁷K > [ 100 % , β- , 6,643.85 keV ] > ⁴⁷Ca | | | | | | | | | | | | | | | | | | | | | | | | | | | | | | | | | | | | 100.000'000 | % | ⁴⁷Ti | | | | | | | | | | | | | | | | | | | | | | | | | | | | | | | | | |
| Isotope_019_k_48_u | Unstable | ⁴⁸K | Fermion | 19 | p | 29 | n | 2 | -1 | 47.965'513'535'0 | u | ~ 0 | % | ~ 0 | -32.123'935'000'0 | MeV | 8.430'887'000'0 | MeV | - | | - | | 2.15E-7 | year | 6.800 | seconds ( x⁰ ) | 99.000'000 | % | β- | 12,090.200 | keV | ⁴⁸Ca | ⁴⁸K > [ 99 % , β- , 12,090.2 keV ] > ⁴⁸Ca | 1.140'000 | % | β-n | 2,144.900 | keV | ⁴⁷Ca | ⁴⁸K > [ 1.14 % , β-n , 2,144.9 keV ] > ⁴⁷Ca | | | | | | | | | | | | | | | | | | | | | | | | | | | | | 1.140'000 | % | ⁴⁷Ti | ? | % | ⁴⁸Ti | | | | | | | | | | | | | | | | | | | | | | | | | | | | | | |
| Isotope_019_k_49_u | Unstable | ⁴⁹K | Boson | 19 | p | 30 | n | 3/2 | 1 | 48.967'450'928'0 | u | ~ 0 | % | ~ 0 | -30.319'265'000'0 | MeV | 8.386'719'000'0 | MeV | - | | - | | 3.99E-8 | year | 1.260 | seconds ( x⁰ ) | 86.000'000 | % | β-n | 5,823.500 | keV | ⁴⁸Ca | ⁴⁹K > [ 86 % , β-n , 5,823.5 keV ] > ⁴⁸Ca | | | | | | | | | | | | | | | | | | | | | | | | | | | | | | | | | | | | ? | % | ⁴⁸Ti | | | | | | | | | | | | | | | | | | | | | | | | | | | | | | | | | |
| Isotope_019_k_50_u | Unstable | ⁵⁰K | Fermion | 19 | p | 31 | n | ? | 0 | 49.972'783'355'0 | u | ~ 0 | % | ~ 0 | -25.352'141'000'0 | MeV | 8.281'068'000'0 | MeV | - | | - | | 1.50E-8 | year | 472.000 | milli-seconds ( x⁻³ ) | 71.000'000 | % | β- | 14,219.000 | keV | ⁵⁰Ca | ⁵⁰K > [ 71 % , β- , 14,219.0 keV ] > ⁵⁰Ca | 29.000'000 | % | β-n | 7,866.000 | keV | ⁴⁹Ca | ⁵⁰K > [ 29 % , β-n , 7,866.0 keV ] > ⁴⁹Ca | | | | | | | | | | | | | | | | | | | | | | | | | | | | | 71.000'000 | % | ⁵⁰Ti | 29.000'000 | % | ⁴⁹Ti | | | | | | | | | | | | | | | | | | | | | | | | | | | | | | |
| Isotope_019_k_51_u | Unstable | ⁵¹K | Boson | 19 | p | 32 | n | 3/2 | 1 | 50.976'380'000'0 | u | ~ 0 | % | ~ 0 | -22.002'000'000'0 | MeV | 8.211'000'000'0 | MeV | - | | - | | 1.16E-8 | year | 365.000 | milli-seconds ( x⁻³ ) | 53.000'000 | % | β- | 13,861.000 | keV | ⁵¹Ca | ⁵¹K > [ 53 % , β- , 13,861.0 keV ] > ⁵¹Ca | 47.000'000 | % | β-n | 9,498.000 | keV | ⁵⁰Ca | ⁵¹K > [ 47 % , β-n , 9,498.0 keV ] > ⁵⁰Ca | | | | | | | | | | | | | | | | | | | | | | | | | | | | | 53.000'000 | % | ⁵¹V | 47.000'000 | % | ⁵⁰Ti | | | | | | | | | | | | | | | | | | | | | | | | | | | | | | |
| Isotope_019_k_52_u | Unstable | ⁵²K | Fermion | 19 | p | 33 | n | 2 | -1 | 51.982'610'000'0 | u | ~ 0 | % | ~ 0 | -16.199'000'000'0 | MeV | 8.097'000'000'0 | MeV | - | | - | | 3.33E-9 | year | 105.000 | milli-seconds ( x⁻³ ) | 64.000'000 | % | β-n | 11,593.000 | keV | ⁵¹Ca | ⁵²K > [ 64 % , β-n , 11,593.0 keV ] > ⁵¹Ca | 21.000'000 | % | β-2n | 7,229.000 | keV | ⁵⁰Ca | ⁵²K > [ 21 % , β-2n , 7,229.0 keV ] > ⁵⁰Ca | | | | | | | | | | | | | | | | | | | | | | | | | | | | | 64.000'000 | % | ⁵¹V | 21.000'000 | % | ⁵⁰Ti | | | | | | | | | | | | | | | | | | | | | | | | | | | | | | |
| Isotope_019_k_53_u | Unstable | ⁵³K | Boson | 19 | p | 34 | n | 3/2 | 1 | 52.987'120'000'0 | u | ~ 0 | % | ~ 0 | -11.998'000'000'0 | MeV | 8.017'000'000'0 | MeV | - | | - | | 9.51E-10 | year | 30.000 | milli-seconds ( x⁻³ ) | 67.000'000 | % | β-n | 12,440.000 | keV | ⁵²Ca | ⁵³K > [ 67 % , β-n , 12,440.0 keV ] > ⁵²Ca | 17.000'000 | % | β-2n | 7,723.000 | keV | ⁵¹Ca | ⁵³K > [ 17 % , β-2n , 7,723.0 keV ] > ⁵¹Ca | | | | | | | | | | | | | | | | | | | | | | | | | | | | | 65.660'000 | % | ⁵²Cr | 18.400'000 | % | ⁵¹V | ? | % | ⁵⁰Ti | | | | | | | | | | | | | | | | | | | | | | | | | | | |
| Isotope_019_k_54_u | Unstable | ⁵⁴K | Fermion | 19 | p | 35 | n | 2 | -1 | 53.994'200'000'0 | u | ~ 0 | % | ~ 0 | -5.403'000'000'0 | MeV | 7.896'000'000'0 | MeV | - | | - | | 3.17E-10 | year | 10.000 | milli-seconds ( x⁻³ ) | 100.000'000 | % | β- | 18,490.000 | keV | ⁵⁴Ca | ⁵⁴K > [ 100 % , β- , 18,490.0 keV ] > ⁵⁴Ca | ? | % | β-n | 14,420.000 | keV | ⁵³Ca | ⁵⁴K > [ ? % , β-n , 14,420.0 keV ] > ⁵³Ca | | | | | | | | | | | | | | | | | | | | | | | | | | | | | ? | % | ⁵⁴Cr | ? | % | ⁵³Cr | ? | % | ⁵²Cr | | | | | | | | | | | | | | | | | | | | | | | | | | | |
| Isotope_019_k_55_u | Unstable | ⁵⁵K | Boson | 19 | p | 36 | n | 3/2 | 1 | 54.999'710'000'0 | u | ~ 0 | % | ~ 0 | -0.270'000'000'0 | MeV | 7.806'000'000'0 | MeV | - | | - | | 9.51E-11 | year | 3.000 | milli-seconds ( x⁻³ ) | ? | % | β- | 17,850.000 | keV | ⁵⁵Ca | ⁵⁵K > [ ? % , β- , 17,850.0 keV ] > ⁵⁵Ca | ? | % | β-n | 15,550.000 | keV | ⁵⁴Ca | ⁵⁵K > [ ? % , β-n , 15,550.0 keV ] > ⁵⁴Ca | | | | | | | | | | | | | | | | | | | | | | | | | | | | | ? | % | ⁵⁵Mn | ? | % | ⁵⁴Cr | ? | % | ⁵³Cr | ? | % | ⁵²Cr | ? | % | | | | | | | | | | | | | | | | | | | | | | |
---