HYDROGEN TO OGANESSON
ATOMIC ARCHITECTURE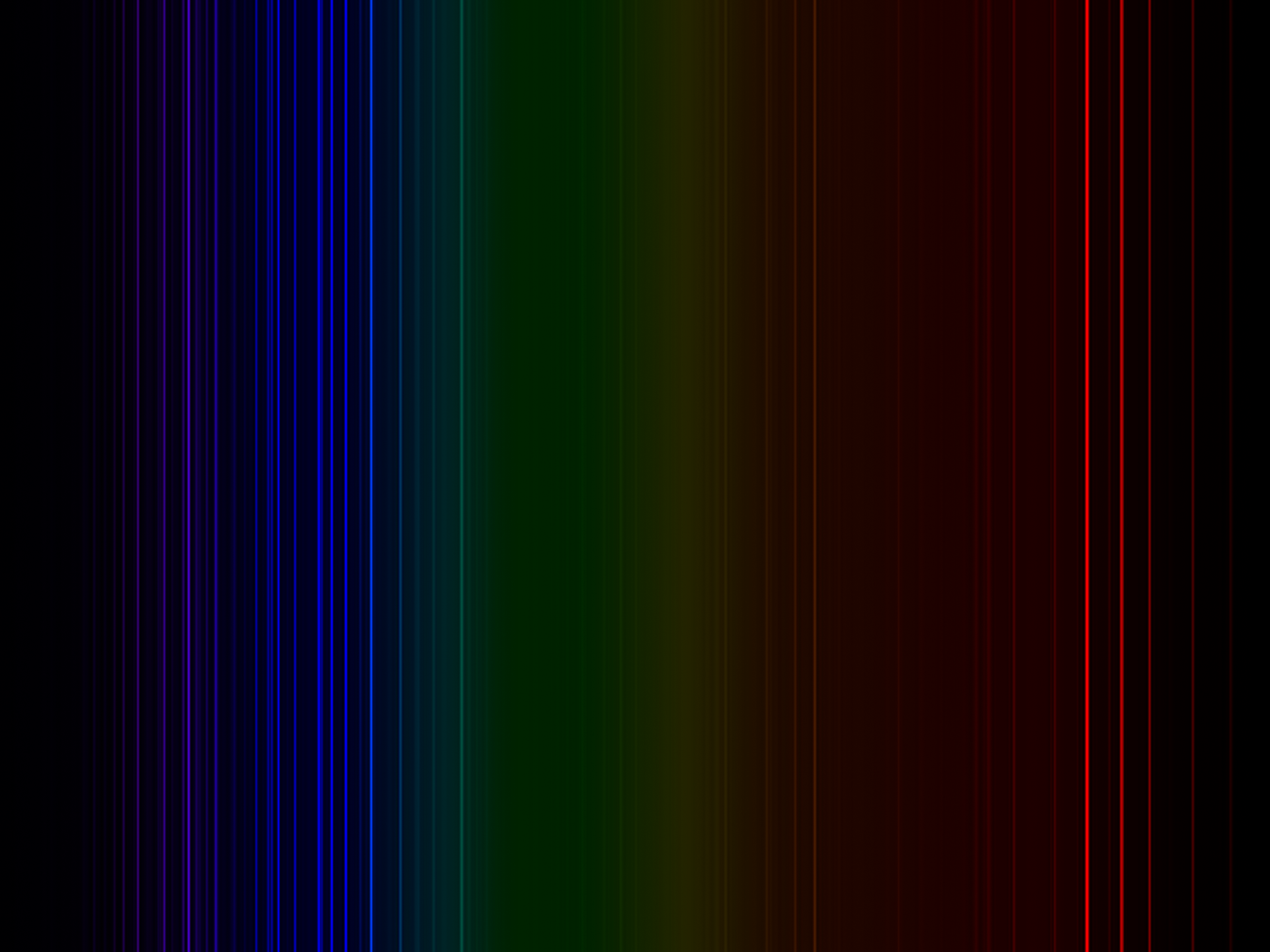 Spectrograph

Elemental Tile

Argon Ice
···
OVERVIEW
Argon
Ar (18)
ˈɑːɡɒn
PHONETICS
---
IDENTIFICATION
Argon is the third most common gas with 0.93% of the Earth's atmosphere. Almost all argon is radiogenic argon-40, derived from the decay of potassium-40 in the Earth's crust.
ELEMENT BRIEF
---
1894 by Sir William Ramsay and Lord Rayleigh, London, England.
DISCOVERY
---
Ancient Greek, ἀργόν (argón), neuter of ἀργός (argós, 'idle, lazy').
ETYMOLOGY
---
Argon
ELEMENT
---
Ar
SYMBOL
---
18
ATOMIC NUMBER
---
7440-37-1
CAS NUMBER
---
PHYSICAL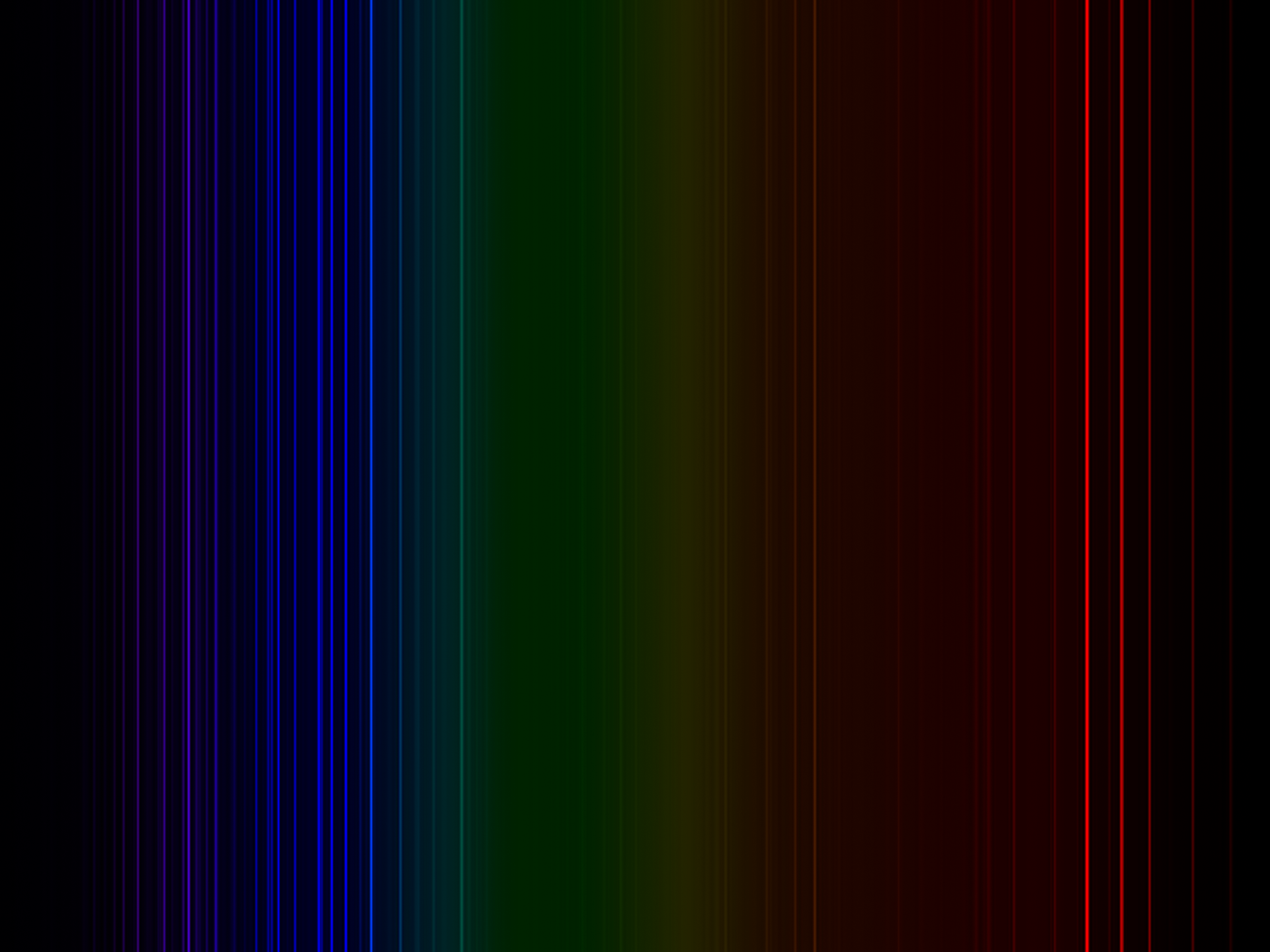 ELEMENTAL SPECTRUM
---
Colourless
ELEMENTAL COLOUR
---
1.000'281
REFRACTIVE INDEX
---
-
POISSON RATIO
---
-
MOLAR VOLUME
---
-
BRINELL HARDNESS
---
-
MOHS HARDNESS
---
-
VICKERS HARDNESS
---
319 m/s, Mach 0.930'0
SPEED OF SOUND
---
-
BULK MODULUS
---
-
SHEAR MODULUS
---
-
YOUNG MODULUS
---
ALLOTROPES
THERMODYNAMIC
83.85 K, -189.30 °C
MELTING POINT
---
87.35 K, -185.80 °C
BOILING POINT
---
-
AUTOMATIC IGNITION
---
-
FLASHPOINT
---
150.87 K, -122.28 °C
CRITICAL TEMPERATURE
---
4.90M Pa, 48 Atm
CRITICAL PRESSURE
---
0.017'720 W/(m K)
THERMAL CONDUCTIVITY
---
-
THERMAL EXPANSION
---
520.33 J/(kg K)
SPECIFIC HEAT
---
1.180 kJ/mol
HEAT FUSION
---
6.500 kJ/mol
HEAT VAPORISATION
---
-
HEAT COMBUSTION
---
-
CURIE POINT
---
-
NEEL POINT
---
5/3
ADIABATIC INDEX
---
Gas
PHASE
---
ELECTROMAGNETIC
-
ELECTRICAL TYPE
---
-
CONDUCTIVITY
---
-
RESISTIVITY
---
-
SUPERCONDUCTING POINT
---
Diamagnetic
MAGNETIC TYPE
---
-0.000'000'006'0
MASS SUSCEPTIBILITY
---
-0.000'000'000'240'00
MOLAR SUSCEPTIBILITY
---
-0.000'000'010'70
VOLUME SUSCEPTIBILITY
---
STRUCTURE
Noble Gas
CLASSIFICATION
---
39.947'676'7
ATOMIC WEIGHT
---
71 pm
ATOMIC RADIUS
---
96 pm
COVALENT RADIUS SINGLE BOND
---
107 pm
COVALENT RADIUS DOUBLE BOND
---
96 pm
COVALENT RADIUS TRIPLE BOND
---
188 pm
VAN DER WAALS RADIUS
---
[Ne]3s²3P⁶
ELECTRON CONFIGURATION
---
Cubic, Face-centred
CRYSTAL STRUCTURE
---
-
DENSITY AS SOLID
---
-
DENSITY AS LIQUID
---
1.784'00 g/cm³
DENSITY AS GAS
---
Fm_3m
SPACE GROUP NAME
---
225
SPACE GROUP NUMBER
---
π/2, π/2 π/2
LATTICE ANGLES
---
525.6, 525.6 525.6 pm
LATTICE CONSTANTS
---
REACTIVITY
0
VALENCE
---
-
ELECTRONEGATIVITY
---
-96.49 kJ/mol
ELECTRON AFFINITY
---
IONISATION ENERGY
---
ELEMENTAL DISTRIBUTION
0.02 %
UNIVERSE
---
-
METEORITES
---
0.007 %
SUN
---
0.000'15 %
EARTH CRUST
---
0.000'045 %
OCEANS
---
-
HUMANS
---
ISOTOPES
Stable
HALF LIFE
---
Stable
LIFETIME
---
3p⁶ = 3, 1, +1, -1/2
QUANTUM NUMBERS
---
0.683'00 b σs
NEUTRON CROSS SECTION
---
0.675'00 b σa
NEUTRON MASS ABSORPTION
---
STABLE ISOTOPES
---
UNSTABLE ISOTOPES
---
ISOTOPIC CHAIN
| Isotope | Stability | Symbol | Type | Protons | | Neutrons | | Spin | Parity | Mass | | Abundance | | Mass Measure | Mass Excess | | Binding Energy | | Dipole Moment | | Quadrupole Moment | | Halflife in Years | | Halflife in Seconds | | A01 Decay Probability | | A01 Decay Mode | A01 Decay Energy | | A01 Decay Daughter | A01 Decay Link | A02 Decay Probability | | A02 Decay Mode | A02 Decay Energy | | A02 Decay Daughter | A02 Decay Link | A03 Decay Probability | | A03 Decay Mode | A03 Decay Energy | | A03 Decay Daughter | A03 Decay Link | A04 Decay Probability | | A04 Decay Mode | A04 Decay Energy | | A04 Decay Daughter | A04 Decay Link | A05 Decay Probability | | A05 Decay Mode | A05 Decay Energy | | A05 Decay Daughter | A05 Decay Link | A06 Decay Probability | | A06 Decay Mode | A06 Decay Energy | | A06 Decay Daughter | A06 Decay Link | Y01 Decay Product Yield | | Y01 Decay Product Nuclide | Y02 Decay Product Yield | | Y02 Decay Product Nuclide | Y03 Decay Product Yield | | Y03 Decay Product Nuclide | Y04 Decay Product Yield | | Y04 Decay Product Nuclide | Y05 Decay Product Yield | | Y05 Decay Product Nuclide | Y06 Decay Product Yield | | Y06 Decay Product Nuclide | Y07 Decay Product Yield | | Y07 Decay Product Nuclide | Y08 Decay Product Yield | | Y08 Decay Product Nuclide | Y09 Decay Product Yield | | Y09 Decay Product Nuclide | Y10 Decay Product Yield | | Y10 Decay Product Nuclide | Y11 Decay Product Yield | | Y11 Decay Product Nuclide | Y12 Decay Product Yield | | Y12 Decay Product Nuclide |
| --- | --- | --- | --- | --- | --- | --- | --- | --- | --- | --- | --- | --- | --- | --- | --- | --- | --- | --- | --- | --- | --- | --- | --- | --- | --- | --- | --- | --- | --- | --- | --- | --- | --- | --- | --- | --- | --- | --- | --- | --- | --- | --- | --- | --- | --- | --- | --- | --- | --- | --- | --- | --- | --- | --- | --- | --- | --- | --- | --- | --- | --- | --- | --- | --- | --- | --- | --- | --- | --- | --- | --- | --- | --- | --- | --- | --- | --- | --- | --- | --- | --- | --- | --- | --- | --- | --- | --- | --- | --- | --- | --- | --- | --- | --- | --- | --- | --- | --- | --- | --- | --- | --- | --- | --- |
| Isotope_018_ar_30_u | Unstable | ³⁰Ar | Boson | 18 | p | 12 | n | 0 | 1 | 30.021'560'000'0 | u | ~ 0 | % | ~ 0 | 20.083'000'000'0 | MeV | 6.932'000'000'0 | MeV | - | | - | | 6.34E-16 | year | 20.000 | nano-seconds ( x⁻⁹ ) | ? | % | 2p | 1,432.000 | keV | ²⁸S | ³⁰Ar > [ ? % , 2p , 1,432.0 keV ] > ²⁸S | | | | | | | | | | | | | | | | | | | | | | | | | | | | | | | | | | | | ? | % | ²⁸Si | ? | % | ²⁴Mg | ? | % | ²⁷Al | | | | | | | | | | | | | | | | | | | | | | | | | | | |
| Isotope_018_ar_31_u | Unstable | ³¹Ar | Boson | 18 | p | 13 | n | 5/2 | 1 | 31.012'123'000'0 | u | ~ 0 | % | ~ 0 | 11.293'000'000'0 | MeV | 7.253'000'000'0 | MeV | - | | - | | 4.56E-10 | year | 14.400 | milli-seconds ( x⁻³ ) | 63.000'000 | % | β+p | ? | keV | ³⁰S | ³¹Ar > [ 63 % , β+p , ? keV ] > ³⁰S | 28.000'000 | % | β+ | 17,338.000 | keV | ³¹Cl | ³¹Ar > [ 28 % , β+ , 17,338.0 keV ] > ³¹Cl | 0.072'000 | % | β+2p | ? | keV | ²⁹P | ³¹Ar > [ 0.072 % , β+2p , ? keV ] > ²⁹P | 0.014'000 | % | β+3p | ? | keV | ²⁸Si | ³¹Ar > [ 0.014 % , β+3p , ? keV ] > ²⁸Si | 0.003'800 | % | β+pα | ? | keV | ²⁶Si | ³¹Ar > [ 0.0038 % , β+pα , ? keV ] > ²⁶Si | 0.030'000 | % | β+α | ? | keV | ²⁶P | ³¹Ar > [ 0.03 % , β+α , ? keV ] > ²⁶P | 63.196'000 | % | ³⁰Si | 27.720'000 | % | ³¹P | 7.200'000 | % | ²⁹Si | 1.400'000 | % | ²⁸Si | 0.380'021 | % | ²⁶Mg | 0.000'300 | % | ²⁷Mg | 0.000'300 | % | ²⁷Mg | 0.000'300 | % | ²⁷Mg | 0.000'300 | % | ²⁷Mg | 0.000'300 | % | ²⁷Mg | 0.000'300 | % | ²⁷Mg | 0.000'300 | % | ²⁷Mg |
| Isotope_018_ar_32_u | Unstable | ³²Ar | Boson | 18 | p | 14 | n | 0 | 1 | 31.997'637'984'0 | u | ~ 0 | % | ~ 0 | -2.200'204'000'0 | MeV | 7.700'003'000'0 | MeV | - | | - | | 3.11E-9 | year | 98.000 | milli-seconds ( x⁻³ ) | 57.000'000 | % | β+ | 10,107.370 | keV | ³²Cl | ³²Ar > [ 57 % , β+ , 10,107.37 keV ] > ³²Cl | 43.000'000 | % | β+p | ? | keV | ³¹S | ³²Ar > [ 43 % , β+p , ? keV ] > ³¹S | | | | | | | | | | | | | | | | | | | | | | | | | | | | | 57.000'000 | % | ³²S | 43.014'820 | % | ³¹P | 0.030'780 | % | ²⁸Si | | | | | | | | | | | | | | | | | | | | | | | | | | | |
| Isotope_018_ar_33_u | Unstable | ³³Ar | Fermion | 18 | p | 15 | n | 1/2 | 1 | 32.989'925'709'0 | u | ~ 0 | % | ~ 0 | -9.384'141'000'0 | MeV | 7.928'950'000'0 | MeV | - | | - | | 5.48E-9 | year | 173.000 | milli-seconds ( x⁻³ ) | 61.000'000 | % | β+ | 10,597.091 | keV | ³³Cl | ³³Ar > [ 61 % , β+ , 10,597.091 keV ] > ³³Cl | 38.700'000 | % | β+p | ? | keV | ³²S | ³³Ar > [ 38.7 % , β+p , ? keV ] > ³²S | | | | | | | | | | | | | | | | | | | | | | | | | | | | | 61.000'000 | % | ³³S | 38.100'000 | % | ³²S | | | | | | | | | | | | | | | | | | | | | | | | | | | | | | |
| Isotope_018_ar_34_u | Unstable | ³⁴Ar | Boson | 18 | p | 16 | n | 0 | 1 | 33.980'271'244'0 | u | ~ 0 | % | ~ 0 | -18.377'217'000'0 | MeV | 8.197'640'000'0 | MeV | - | | - | | 2.68E-8 | year | 845.000 | milli-seconds ( x⁻³ ) | 100.000'000 | % | β+ | 5,040.359 | keV | ³⁴Cl | ³⁴Ar > [ 100 % , β+ , 5,040.359 keV ] > ³⁴Cl | | | | | | | | | | | | | | | | | | | | | | | | | | | | | | | | | | | | 100.000'000 | % | ³⁴S | | | | | | | | | | | | | | | | | | | | | | | | | | | | | | | | | |
| Isotope_018_ar_35_u | Unstable | ³⁵Ar | Fermion | 18 | p | 17 | n | 3/2 | 1 | 34.975'257'585'0 | u | ~ 0 | % | ~ 0 | -23.047'411'000'0 | MeV | 8.327'465'000'0 | MeV | 0.633'000'000'0 | nm | - | | 5.62E-8 | year | 1.775 | seconds ( x⁰ ) | 100.000'000 | % | β+ | 4,943.929 | keV | ³⁵Cl | ³⁵Ar > [ 100 % , β+ , 4,943.929 keV ] > ³⁵Cl | | | | | | | | | | | | | | | | | | | | | | | | | | | | | | | | | | | | 100.000'000 | % | ³⁵Cl | | | | | | | | | | | | | | | | | | | | | | | | | | | | | | | | | |
| Isotope_018_ar_36_s | Stable | ³⁶Ar | Boson | 18 | p | 18 | n | 0 | 1 | 35.967'545'105'0 | u | 0.336'500 | % | 0.121'030'789'3 | -30.231'540'000'0 | MeV | 8.519'909'000'0 | MeV | - | | - | | - | | | | | | | | | | | | | | | | | | | | | | | | | | | | | | | | | | | | | | | | | | | | | | | | | | | | | | | | | | | | | | | | | | | | | | | | | | | | | | | | | |
| Isotope_018_ar_37_u | Unstable | ³⁷Ar | Fermion | 18 | p | 19 | n | 3/2 | 1 | 36.966'776'320'0 | u | ~ 0 | % | ~ 0 | -30.947'659'000'0 | MeV | 8.527'139'000'0 | MeV | 1.145'000'000'0 | nm | - | | 9.59E-2 | year | 3.027 | mega-seconds ( x⁶ ) | 100.000'000 | % | ϵ | 813.873 | keV | ³⁷Cl | ³⁷Ar > [ 100 % , ϵ , 813.873 keV ] > ³⁷Cl | | | | | | | | | | | | | | | | | | | | | | | | | | | | | | | | | | | | 100.000'000 | % | ³⁷Cl | | | | | | | | | | | | | | | | | | | | | | | | | | | | | | | | | |
| Isotope_018_ar_38_s | Stable | ³⁸Ar | Boson | 18 | p | 20 | n | 0 | 1 | 37.962'732'394'0 | u | 0.063'200 | % | 0.023'992'446'9 | -34.714'551'000'0 | MeV | 8.614'273'000'0 | MeV | - | | - | | - | | | | | | | | | | | | | | | | | | | | | | | | | | | | | | | | | | | | | | | | | | | | | | | | | | | | | | | | | | | | | | | | | | | | | | | | | | | | | | | | | |
| Isotope_018_ar_39_u | Unstable | ³⁹Ar | Fermion | 18 | p | 21 | n | 7/2 | -1 | 38.964'313'231'0 | u | ~ 0 | % | ~ 0 | -33.242'011'000'0 | MeV | 8.562'593'000'0 | MeV | -1.300'000'000'0 | nm | - | | 2.69E+2 | years | 8.495 | giga-seconds ( x⁹ ) | 100.000'000 | % | β- | 565.000 | keV | ³⁹K | ³⁹Ar > [ 100 % , β- , 565.0 keV ] > ³⁹K | | | | | | | | | | | | | | | | | | | | | | | | | | | | | | | | | | | | 100.000'000 | % | ³⁹Cl | | | | | | | | | | | | | | | | | | | | | | | | | | | | | | | | | |
| Isotope_018_ar_40_s | Stable | ⁴⁰Ar | Boson | 18 | p | 22 | n | 0 | 1 | 39.962'383'122'5 | u | 99.600'300 | % | 39.802'653'477'2 | -35.039'896'020'0 | MeV | 8.595'259'000'0 | MeV | - | | - | | - | | | | | | | | | | | | | | | | | | | | | | | | | | | | | | | | | | | | | | | | | | | | | | | | | | | | | | | | | | | | | | | | | | | | | | | | | | | | | | | | | |
| Isotope_018_ar_41_u | Unstable | ⁴¹Ar | Fermion | 18 | p | 23 | n | 7/2 | -1 | 40.964'500'611'0 | u | ~ 0 | % | ~ 0 | -33.067'467'000'0 | MeV | 8.534'371'000'0 | MeV | - | | - | | 2.08E-4 | year | 6.577 | kilo-seconds ( x³ ) | 100.000'000 | % | β- | 2,491.606 | keV | ⁴¹K | ⁴¹Ar > [ 100 % , β- , 2,491.606 keV ] > ⁴¹K | | | | | | | | | | | | | | | | | | | | | | | | | | | | | | | | | | | | 100.000'000 | % | ⁴¹Cl | | | | | | | | | | | | | | | | | | | | | | | | | | | | | | | | | |
| Isotope_018_ar_42_u | Unstable | ⁴²Ar | Boson | 18 | p | 24 | n | 0 | 1 | 41.963'045'736'0 | u | ~ 0 | % | ~ 0 | -34.422'675'000'0 | MeV | 8.555'613'000'0 | MeV | - | | - | | 3.30E+1 | years | 1.041 | giga-seconds ( x⁹ ) | 100.000'000 | % | β- | 598.880 | keV | ⁴²K | ⁴²Ar > [ 100 % , β- , 598.88 keV ] > ⁴²K | | | | | | | | | | | | | | | | | | | | | | | | | | | | | | | | | | | | 100.000'000 | % | ⁴²Ca | | | | | | | | | | | | | | | | | | | | | | | | | | | | | | | | | |
| Isotope_018_ar_43_u | Unstable | ⁴³Ar | Fermion | 18 | p | 25 | n | 5/2 | 1 | 42.965'636'056'0 | u | ~ 0 | % | ~ 0 | -32.009'808'000'0 | MeV | 8.488'237'000'0 | MeV | - | | - | | 1.02E-5 | year | 322.020 | seconds ( x⁰ ) | 100.000'000 | % | β- | 4,583.400 | keV | ⁴³K | ⁴³Ar > [ 100 % , β- , 4,583.4 keV ] > ⁴³K | | | | | | | | | | | | | | | | | | | | | | | | | | | | | | | | | | | | 100.000'000 | % | ⁴³Ca | | | | | | | | | | | | | | | | | | | | | | | | | | | | | | | | | |
| Isotope_018_ar_44_u | Unstable | ⁴⁴Ar | Boson | 18 | p | 26 | n | 0 | 1 | 43.964'924'033'0 | u | ~ 0 | % | ~ 0 | -32.673'053'000'0 | MeV | 8.493'836'000'0 | MeV | - | | - | | 2.26E-5 | year | 712.200 | seconds ( x⁰ ) | 100.000'000 | % | β- | 3,136.600 | keV | ⁴⁴K | ⁴⁴Ar > [ 100 % , β- , 3,136.6 keV ] > ⁴⁴K | | | | | | | | | | | | | | | | | | | | | | | | | | | | | | | | | | | | 100.000'000 | % | ⁴⁴Ca | | | | | | | | | | | | | | | | | | | | | | | | | | | | | | | | | |
| Isotope_018_ar_45_u | Unstable | ⁴⁵Ar | Fermion | 18 | p | 27 | n | ? | -1 | 44.968'039'956'0 | u | ~ 0 | % | ~ 0 | -29.770'589'000'0 | MeV | 8.419'947'000'0 | MeV | - | | - | | 6.81E-7 | year | 21.480 | seconds ( x⁰ ) | 100.000'000 | % | β- | 6,837.600 | keV | ⁴⁵K | ⁴⁵Ar > [ 100 % , β- , 6,837.6 keV ] > ⁴⁵K | | | | | | | | | | | | | | | | | | | | | | | | | | | | | | | | | | | | 100.000'000 | % | ⁴⁵Sc | | | | | | | | | | | | | | | | | | | | | | | | | | | | | | | | | |
| Isotope_018_ar_46_u | Unstable | ⁴⁶Ar | Boson | 18 | p | 28 | n | 0 | 1 | 45.968'094'129'0 | u | ~ 0 | % | ~ 0 | -29.720'127'000'0 | MeV | 8.411'271'000'0 | MeV | - | | - | | 2.66E-7 | year | 8.400 | seconds ( x⁰ ) | 100.000'000 | % | β- | 5,698.200 | keV | ⁴⁶K | ⁴⁶Ar > [ 100 % , β- , 5,698.2 keV ] > ⁴⁶K | | | | | | | | | | | | | | | | | | | | | | | | | | | | | | | | | | | | ? | % | ⁴⁶Ti | | | | | | | | | | | | | | | | | | | | | | | | | | | | | | | | | |
| Isotope_018_ar_47_u | Unstable | ⁴⁷Ar | Fermion | 18 | p | 29 | n | 3/2 | -1 | 46.972'186'792'0 | u | ~ 0 | % | ~ 0 | -25.907'836'000'0 | MeV | 8.322'926'000'0 | MeV | - | | - | | 1.84E-8 | year | 580.000 | milli-seconds ( x⁻³ ) | 99.000'000 | % | β- | 9,788.000 | keV | ⁴⁷K | ⁴⁷Ar > [ 99 % , β- , 9,788.0 keV ] > ⁴⁷K | 1.000'000 | % | β-n | 1,439.000 | keV | ⁴⁶K | ⁴⁷Ar > [ 1 % , β-n , 1,439.0 keV ] > ⁴⁶K | | | | | | | | | | | | | | | | | | | | | | | | | | | | | 99.000'000 | % | ⁴⁷Ti | ? | % | ⁴⁶Ti | | | | | | | | | | | | | | | | | | | | | | | | | | | | | | |
| Isotope_018_ar_48_u | Unstable | ⁴⁸Ar | Boson | 18 | p | 30 | n | 0 | 1 | 47.974'540'000'0 | u | ~ 0 | % | ~ 0 | -23.716'000'000'0 | MeV | 8.272'000'000'0 | MeV | - | | - | | 1.58E-8 | year | 500.000 | milli-seconds ( x⁻³ ) | ? | % | β- | 8,408.000 | keV | ⁴⁸K | ⁴⁸Ar > [ ? % , β- , 8,408.0 keV ] > ⁴⁸K | | | | | | | | | | | | | | | | | | | | | | | | | | | | | | | | | | | | ? | % | ⁴⁸Ti | ? | % | ⁴⁷Ti | | | | | | | | | | | | | | | | | | | | | | | | | | | | | | |
| Isotope_018_ar_49_u | Unstable | ⁴⁹Ar | Fermion | 18 | p | 31 | n | 3/2 | -1 | 48.980'520'000'0 | u | ~ 0 | % | ~ 0 | -18.146'000'000'0 | MeV | 8.154'000'000'0 | MeV | - | | - | | 5.39E-9 | year | 170.000 | milli-seconds ( x⁻³ ) | 65.000'000 | % | β-n | 5,907.000 | keV | ⁴⁸K | ⁴⁹Ar > [ 65 % , β-n , 5,907.0 keV ] > ⁴⁸K | 35.000'000 | % | β- | 12,174.000 | keV | ⁴⁹K | ⁴⁹Ar > [ 35 % , β- , 12,174.0 keV ] > ⁴⁹K | | | | | | | | | | | | | | | | | | | | | | | | | | | | | 0.741'000 | % | ⁴⁷Ti | ? | % | ⁴⁸Ti | | | | | | | | | | | | | | | | | | | | | | | | | | | | | | |
| Isotope_018_ar_50_u | Unstable | ⁵⁰Ar | Boson | 18 | p | 32 | n | 0 | 1 | 49.984'430'000'0 | u | ~ 0 | % | ~ 0 | -14.503'000'000'0 | MeV | 8.080'000'000'0 | MeV | - | | - | | 2.69E-9 | year | 85.000 | milli-seconds ( x⁻³ ) | 65.000'000 | % | β- | 10,849.000 | keV | ⁵⁰K | ⁵⁰Ar > [ 65 % , β- , 10,849.0 keV ] > ⁵⁰K | 35.000'000 | % | β-n | 7,745.000 | keV | ⁴⁹K | ⁵⁰Ar > [ 35 % , β-n , 7,745.0 keV ] > ⁴⁹K | | | | | | | | | | | | | | | | | | | | | | | | | | | | | 46.150'000 | % | ⁵⁰Ti | 18.850'000 | % | ⁴⁹Ti | ? | % | ⁴⁸Ti | | | | | | | | | | | | | | | | | | | | | | | | | | | |
| Isotope_018_ar_51_u | Unstable | ⁵¹Ar | Fermion | 18 | p | 33 | n | 3/2 | -1 | 50.991'630'000'0 | u | ~ 0 | % | ~ 0 | -7.797'000'000'0 | MeV | 7.948'000'000'0 | MeV | - | | - | | 1.90E-9 | year | 60.000 | milli-seconds ( x⁻³ ) | ? | % | β- | 14,205.000 | keV | ⁵¹K | ⁵¹Ar > [ ? % , β- , 14,205.0 keV ] > ⁵¹K | | | | | | | | | | | | | | | | | | | | | | | | | | | | | | | | | | | | ? | % | ⁵¹V | ? | % | ⁵⁰Ti | | | | | | | | | | | | | | | | | | | | | | | | | | | | | | |
| Isotope_018_ar_52_u | Unstable | ⁵²Ar | Boson | 18 | p | 34 | n | 0 | 1 | 51.996'780'000'0 | u | ~ 0 | % | ~ 0 | -2.999'000'000'0 | MeV | 7.858'000'000'0 | MeV | - | | - | | 3.17E-10 | year | 10.000 | milli-seconds ( x⁻³ ) | ? | % | β- | 13,200.000 | keV | ⁵²K | ⁵²Ar > [ ? % , β- , 13,200.0 keV ] > ⁵²K | | | | | | | | | | | | | | | | | | | | | | | | | | | | | | | | | | | | ? | % | ⁵¹V | ? | % | ⁵⁰Ti | | | | | | | | | | | | | | | | | | | | | | | | | | | | | | |
| Isotope_018_ar_53_u | Unstable | ⁵³Ar | Fermion | 18 | p | 35 | n | 5/2 | -1 | 53.004'940'000'0 | u | ~ 0 | % | ~ 0 | 4.602'000'000'0 | MeV | 7.719'000'000'0 | MeV | - | | - | | 9.51E-11 | year | 3.000 | milli-seconds ( x⁻³ ) | ? | % | β- | 16,600.000 | keV | ⁵³K | ⁵³Ar > [ ? % , β- , 16,600.0 keV ] > ⁵³K | ? | % | β-n | 12,730.000 | keV | ⁵²K | ⁵³Ar > [ ? % , β-n , 12,730.0 keV ] > ⁵²K | | | | | | | | | | | | | | | | | | | | | | | | | | | | | ? | % | ⁵¹V | ? | % | ⁵⁰Ti | ? | % | ⁵²Cr | | | | | | | | | | | | | | | | | | | | | | | | | | | |
---