HYDROGEN TO OGANESSON
ATOMIC ARCHITECTURE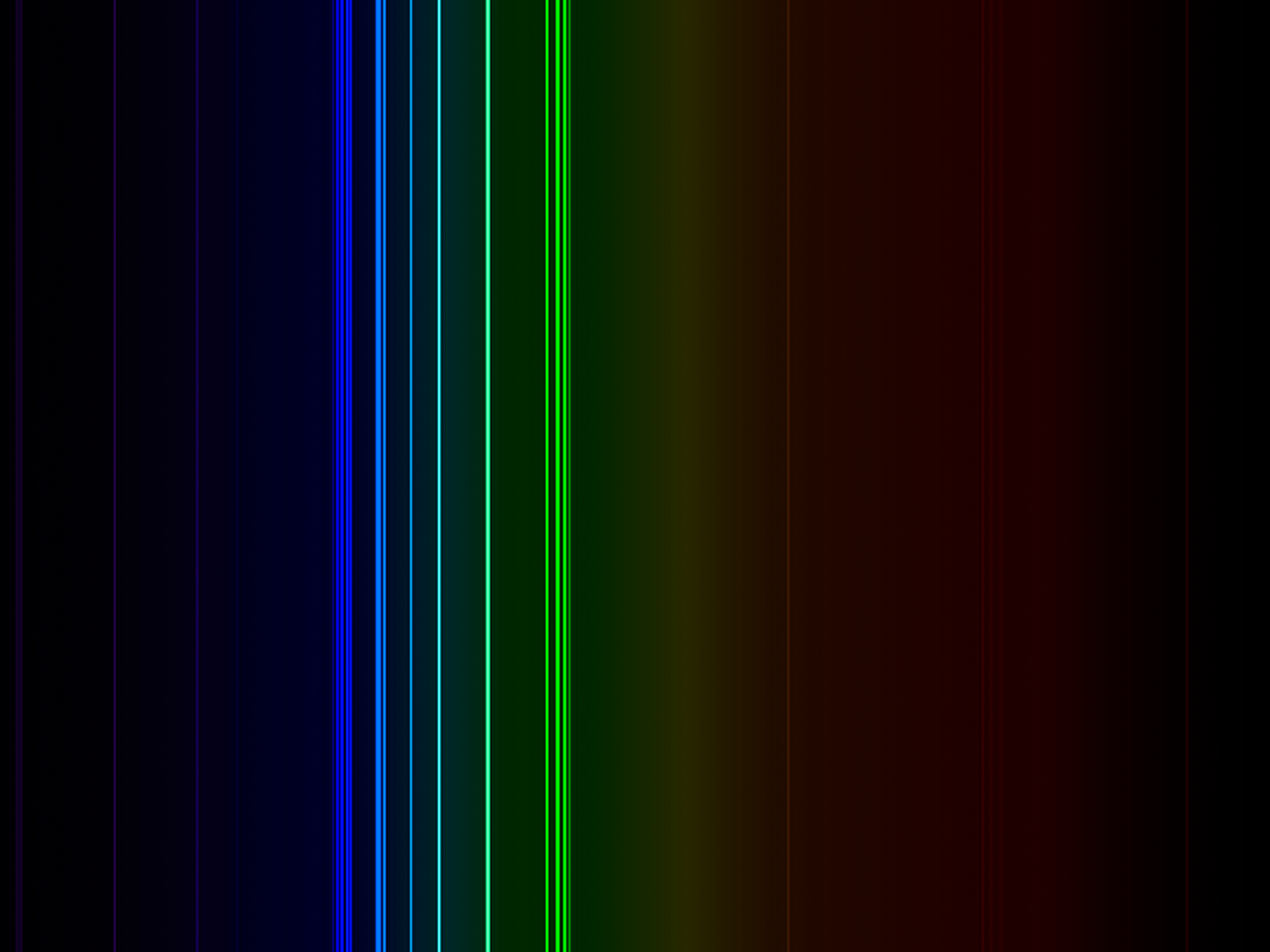 Spectrograph

Elemental Tile

Chlorine from Salt Crystals
···
OVERVIEW
Chlorine
S (17)
ˈklɔːriːn
PHONETICS
---
IDENTIFICATION
Chlorine is a yellow-green gas under standard conditions, where it forms diatomic molecules and has the highest electron affinity and the third highest electro-negativity of all the reactive elements. For this reason, chlorine is a strong oxidizing agent.
ELEMENT BRIEF
---
1774 by Carl William Scheele, Sweden.
DISCOVERY
---
Ancient Greek, χλωρός (khlōrós, 'pale green').
ETYMOLOGY
---
Chlorine
ELEMENT
---
Cl
SYMBOL
---
17
ATOMIC NUMBER
---
7782-50-5
CAS NUMBER
---
PHYSICAL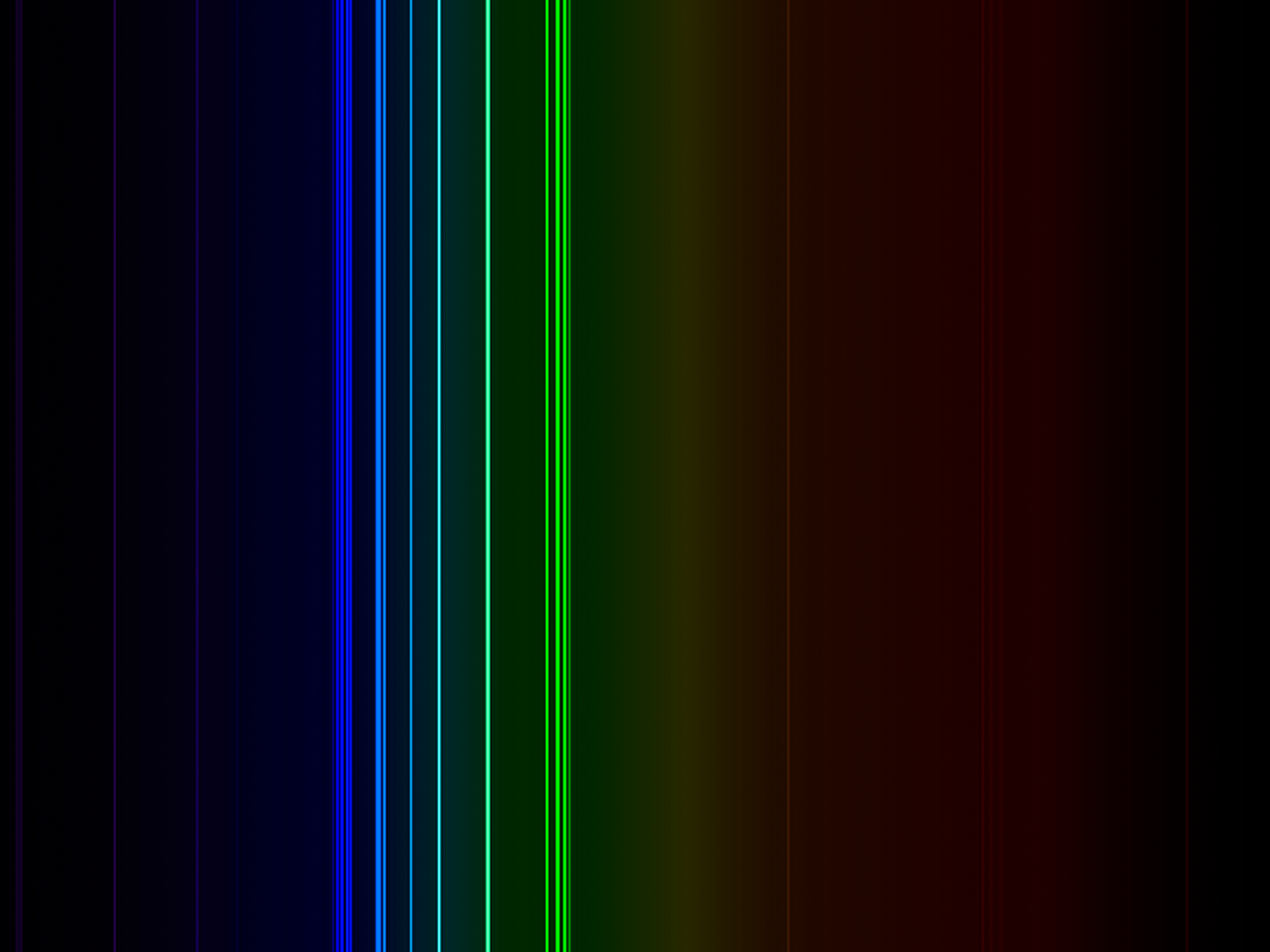 ELEMENTAL SPECTRUM
---
Yellow
ELEMENTAL COLOUR
---
1.000'773
REFRACTIVE INDEX
---
-
POISSON RATIO
---
11.031 cm³
MOLAR VOLUME
---
-
BRINELL HARDNESS
---
-
MOHS HARDNESS
---
-
VICKERS HARDNESS
---
206 m/s, Mach 0.600'6
SPEED OF SOUND
---
1.10G Pa, 10.856'2k Atm
BULK MODULUS
---
-
SHEAR MODULUS
---
-
YOUNG MODULUS
---
ALLOTROPES
THERMODYNAMIC
171.65 K, -101.50 °C
MELTING POINT
---
239.11 K, -34.04 °C
BOILING POINT
---
-
AUTOMATIC IGNITION
---
-
FLASHPOINT
---
416.90 K, 143.75 °C
CRITICAL TEMPERATURE
---
7.99M Pa, 79 Atm
CRITICAL PRESSURE
---
0.008'900 W/(m K)
THERMAL CONDUCTIVITY
---
-
THERMAL EXPANSION
---
478.20 J/(kg K)
SPECIFIC HEAT
---
3.200 kJ/mol
HEAT FUSION
---
10.200 kJ/mol
HEAT VAPORISATION
---
-
HEAT COMBUSTION
---
-
CURIE POINT
---
-
NEEL POINT
---
7/5
ADIABATIC INDEX
---
Gas
PHASE
---
ELECTROMAGNETIC
Insulator
ELECTRICAL TYPE
---
10.00m S/m
CONDUCTIVITY
---
100.00 Ω.m
RESISTIVITY
---
-
SUPERCONDUCTING POINT
---
Diamagnetic
MAGNETIC TYPE
---
-0.000'000'007'2
MASS SUSCEPTIBILITY
---
-0.000'000'000'255'00
MOLAR SUSCEPTIBILITY
---
-0.000'000'023'10
VOLUME SUSCEPTIBILITY
---
STRUCTURE
Halogen
CLASSIFICATION
---
35.452'538'2
ATOMIC WEIGHT
---
79 pm
ATOMIC RADIUS
---
99 pm
COVALENT RADIUS SINGLE BOND
---
95 pm
COVALENT RADIUS DOUBLE BOND
---
93 pm
COVALENT RADIUS TRIPLE BOND
---
175 pm
VAN DER WAALS RADIUS
---
[Ne]3s²3P⁵
ELECTRON CONFIGURATION
---
Orthorhombic, Primitive
CRYSTAL STRUCTURE
---
-
DENSITY AS SOLID
---
1.564'90 g/cm³
DENSITY AS LIQUID
---
3.214'00 g/cm³
DENSITY AS GAS
---
Cmca
SPACE GROUP NAME
---
64
SPACE GROUP NUMBER
---
π/2, π/2 π/2
LATTICE ANGLES
---
622.35, 445.61 817.85 pm
LATTICE CONSTANTS
---
REACTIVITY
5
VALENCE
---
3.16
ELECTRONEGATIVITY
---
348.58 kJ/mol
ELECTRON AFFINITY
---
IONISATION ENERGY
---
ELEMENTAL DISTRIBUTION
0.000'1 %
UNIVERSE
---
0.037 %
METEORITES
---
0.000'5 %
SUN
---
0.017 %
EARTH CRUST
---
2 %
OCEANS
---
0.12 %
HUMANS
---
ISOTOPES
Stable
HALF LIFE
---
Stable
LIFETIME
---
3p² = 3, 1, 0, -1/2
QUANTUM NUMBERS
---
16.800'00 b σs
NEUTRON CROSS SECTION
---
33.500'00 b σa
NEUTRON MASS ABSORPTION
---
STABLE ISOTOPES
---
UNSTABLE ISOTOPES
---
ISOTOPIC CHAIN
| Isotope | Stability | Symbol | Type | Protons | | Neutrons | | Spin | Parity | Mass | | Abundance | | Mass Measure | Mass Excess | | Binding Energy | | Dipole Moment | | Quadrupole Moment | | Halflife in Years | | Halflife in Seconds | | A01 Decay Probability | | A01 Decay Mode | A01 Decay Energy | | A01 Decay Daughter | A01 Decay Link | A02 Decay Probability | | A02 Decay Mode | A02 Decay Energy | | A02 Decay Daughter | A02 Decay Link | A03 Decay Probability | | A03 Decay Mode | A03 Decay Energy | | A03 Decay Daughter | A03 Decay Link | A04 Decay Probability | | A04 Decay Mode | A04 Decay Energy | | A04 Decay Daughter | A04 Decay Link | A05 Decay Probability | | A05 Decay Mode | A05 Decay Energy | | A05 Decay Daughter | A05 Decay Link | A06 Decay Probability | | A06 Decay Mode | A06 Decay Energy | | A06 Decay Daughter | A06 Decay Link | Y01 Decay Product Yield | | Y01 Decay Product Nuclide | Y02 Decay Product Yield | | Y02 Decay Product Nuclide | Y03 Decay Product Yield | | Y03 Decay Product Nuclide | Y04 Decay Product Yield | | Y04 Decay Product Nuclide | Y05 Decay Product Yield | | Y05 Decay Product Nuclide | Y06 Decay Product Yield | | Y06 Decay Product Nuclide | Y07 Decay Product Yield | | Y07 Decay Product Nuclide | Y08 Decay Product Yield | | Y08 Decay Product Nuclide | Y09 Decay Product Yield | | Y09 Decay Product Nuclide | Y10 Decay Product Yield | | Y10 Decay Product Nuclide | Y11 Decay Product Yield | | Y11 Decay Product Nuclide | Y12 Decay Product Yield | | Y12 Decay Product Nuclide |
| --- | --- | --- | --- | --- | --- | --- | --- | --- | --- | --- | --- | --- | --- | --- | --- | --- | --- | --- | --- | --- | --- | --- | --- | --- | --- | --- | --- | --- | --- | --- | --- | --- | --- | --- | --- | --- | --- | --- | --- | --- | --- | --- | --- | --- | --- | --- | --- | --- | --- | --- | --- | --- | --- | --- | --- | --- | --- | --- | --- | --- | --- | --- | --- | --- | --- | --- | --- | --- | --- | --- | --- | --- | --- | --- | --- | --- | --- | --- | --- | --- | --- | --- | --- | --- | --- | --- | --- | --- | --- | --- | --- | --- | --- | --- | --- | --- | --- | --- | --- | --- | --- | --- | --- | --- |
| Isotope_017_cl_28_u | Unstable | ²⁸Cl | Fermion | 17 | p | 11 | n | 1 | 1 | 28.028'510'000'0 | u | ~ 0 | % | ~ 0 | 26.557'000'000'0 | MeV | 6.648'000'000'0 | MeV | - | | - | | ? | | | | ? | % | p | 1,725.000 | keV | ²⁷S | ²⁸Cl > [ ? % , p , 1,725.0 keV ] > ²⁷S | | | | | | | | | | | | | | | | | | | | | | | | | | | | | | | | | | | | ? | % | ²⁶Mg | ? | % | ²⁵Mg | ? | % | ²⁵Al | | | | | | | | | | | | | | | | | | | | | | | | | | | |
| Isotope_017_cl_29_u | Unstable | ²⁹Cl | Boson | 17 | p | 12 | n | 3/2 | 1 | 29.014'110'000'0 | u | ~ 0 | % | ~ 0 | 13.143'000'000'0 | MeV | 7.159'000'000'0 | MeV | - | | - | | 6.34E-16 | year | 20.000 | nano-seconds ( x⁻⁹ ) | ? | % | p | 1,781.000 | keV | ²⁸S | ²⁹Cl > [ ? % , p , 1,781.0 keV ] > ²⁸S | | | | | | | | | | | | | | | | | | | | | | | | | | | | | | | | | | | | ? | % | ²⁸Si | ? | % | ²⁴Mg | ? | % | ²⁷Al | | | | | | | | | | | | | | | | | | | | | | | | | | | |
| Isotope_017_cl_30_u | Unstable | ³⁰Cl | Fermion | 17 | p | 13 | n | 3 | 1 | 30.004'770'000'0 | u | ~ 0 | % | ~ 0 | 4.443'000'000'0 | MeV | 7.480'000'000'0 | MeV | - | | - | | 9.51E-16 | year | 30.000 | nano-seconds ( x⁻⁹ ) | ? | % | p | 314.000 | keV | ²⁹S | ³⁰Cl > [ ? % , p , 314.0 keV ] > ²⁹S | | | | | | | | | | | | | | | | | | | | | | | | | | | | | | | | | | | | ? | % | ²⁹Si | ? | % | ²⁸Si | | | | | | | | | | | | | | | | | | | | | | | | | | | | | | |
| Isotope_017_cl_31_u | Unstable | ³¹Cl | Boson | 17 | p | 14 | n | 3/2 | 1 | 30.992'413'086'0 | u | ~ 0 | % | ~ 0 | -7.067'165'000'0 | MeV | 7.870'261'000'0 | MeV | - | | - | | 4.75E-9 | year | 150.000 | milli-seconds ( x⁻³ ) | 99.000'000 | % | β+ | 10,955.300 | keV | ³¹S | ³¹Cl > [ 99 % , β+ , 10,955.3 keV ] > ³¹S | 0.700'000 | % | β+p | ? | keV | ³⁰P | ³¹Cl > [ 0.7 % , β+p , ? keV ] > ³⁰P | | | | | | | | | | | | | | | | | | | | | | | | | | | | | 99.000'000 | % | ³¹P | 0.700'000 | % | ³⁰Si | | | | | | | | | | | | | | | | | | | | | | | | | | | | | | |
| Isotope_017_cl_32_u | Unstable | ³²Cl | Fermion | 17 | p | 15 | n | 1 | 1 | 31.985'689'901'0 | u | ~ 0 | % | ~ 0 | -13.329'771'000'0 | MeV | 8.072'251'000'0 | MeV | - | | - | | 9.44E-9 | year | 298.000 | milli-seconds ( x⁻³ ) | 100.000'000 | % | β+ | 11,663.730 | keV | ³²S | ³²Cl > [ 100 % , β+ , 11,663.73 keV ] > ³²S | 0.054'000 | % | β+α | ? | keV | ²⁸Si | ³²Cl > [ 0.054 % , β+α , ? keV ] > ²⁸Si | 0.000'260 | % | β+p | ? | keV | ³¹P | ³²Cl > [ 0.00026 % , β+p , ? keV ] > ³¹P | | | | | | | | | | | | | | | | | | | | | | 100.000'000 | % | ³²S | 0.054'000 | % | ²⁸Si | 0.026'000 | % | ³¹P | | | | | | | | | | | | | | | | | | | | | | | | | | | |
| Isotope_017_cl_33_u | Unstable | ³³Cl | Boson | 17 | p | 16 | n | 3/2 | 1 | 32.977'451'887'0 | u | ~ 0 | % | ~ 0 | -21.003'432'000'0 | MeV | 8.304'758'000'0 | MeV | 0.752'300'000'0 | nm | - | | 7.96E-8 | year | 2.511 | seconds ( x⁰ ) | 100.000'000 | % | β+ | 4,560.362 | keV | ³³S | ³³Cl > [ 100 % , β+ , 4,560.362 keV ] > ³³S | | | | | | | | | | | | | | | | | | | | | | | | | | | | | | | | | | | | 100.000'000 | % | ³³S | | | | | | | | | | | | | | | | | | | | | | | | | | | | | | | | | |
| Isotope_017_cl_34_u | Unstable | ³⁴Cl | Fermion | 17 | p | 17 | n | 0 | 1 | 33.973'762'819'0 | u | ~ 0 | % | ~ 0 | -24.439'776'000'0 | MeV | 8.398'961'000'0 | MeV | - | | - | | 4.84E-8 | year | 1.526 | seconds ( x⁰ ) | 100.000'000 | % | β+ | 4,469.813 | keV | ³⁴S | ³⁴Cl > [ 100 % , β+ , 4,469.813 keV ] > ³⁴S | | | | | | | | | | | | | | | | | | | | | | | | | | | | | | | | | | | | 100.000'000 | % | ³⁴S | | | | | | | | | | | | | | | | | | | | | | | | | | | | | | | | | |
| Isotope_017_cl_35_s | Stable | ³⁵Cl | Boson | 17 | p | 18 | n | 3/2 | 1 | 34.968'852'682'0 | u | 75.780'000 | % | 26.499'396'562'4 | -29.013'540'000'0 | MeV | 8.520'278'000'0 | MeV | 0.821'874'300'0 | nm | -0.082'490'000'0 | b | - | | | | | | | | | | | | | | | | | | | | | | | | | | | | | | | | | | | | | | | | | | | | | | | | | | | | | | | | | | | | | | | | | | | | | | | | | | | | | | | | | |
| Isotope_017_cl_36_u | Unstable | ³⁶Cl | fermion | 17 | p | 19 | n | 2 | 1 | 35.968'306'981'0 | u | ~ 0 | % | ~ 0 | -29.521'857'000'0 | MeV | 8.521'927'000'0 | MeV | 1.285'470'000'0 | nm | -0.018'000'000'0 | b | 3.01E+5 | years | 9.499 | tera-seconds ( x¹² ) | 98.100'000 | % | β- | 709.682 | keV | ³⁶Ar | ³⁶Cl > [ 98.1 % , β- , 709.682 keV ] > ³⁶Ar | 1.900'000 | % | β+ | 120.017 | keV | ³⁶S | ³⁶Cl > [ 1.9 % , β+ , 120.017 keV ] > ³⁶S | | | | | | | | | | | | | | | | | | | | | | | | | | | | | 1.900'000 | % | ³⁶S | | | | | | | | | | | | | | | | | | | | | | | | | | | | | | | | | |
| Isotope_017_cl_37_s | Stable | ³⁷Cl | Boson | 17 | p | 20 | n | 3/2 | 1 | 36.965'902'591'0 | u | 24.220'000 | % | 8.953'141'607'5 | -31.761'532'000'0 | MeV | 8.570'280'000'0 | MeV | 0.684'123'600'0 | nm | -0.064'930'000'0 | b | - | | | | | | | | | | | | | | | | | | | | | | | | | | | | | | | | | | | | | | | | | | | | | | | | | | | | | | | | | | | | | | | | | | | | | | | | | | | | | | | | | |
| Isotope_017_cl_38_u | Unstable | ³⁸Cl | Fermion | 17 | p | 21 | n | 2 | -1 | 37.968'010'425'0 | u | ~ 0 | % | ~ 0 | -29.798'097'000'0 | MeV | 8.505'480'000'0 | MeV | 2.050'000'000'0 | nm | - | | 7.08E-5 | year | 2.234 | kilo-seconds ( x³ ) | 100.000'000 | % | β- | 4,916.453 | keV | ³⁸Ar | ³⁸Cl > [ 100 % , β- , 4,916.453 keV ] > ³⁸Ar | | | | | | | | | | | | | | | | | | | | | | | | | | | | | | | | | | | | 100.000'000 | % | ³⁸Ar | | | | | | | | | | | | | | | | | | | | | | | | | | | | | | | | | |
| Isotope_017_cl_39_u | Unstable | ³⁹Cl | Boson | 17 | p | 22 | n | 3/2 | -1 | 38.968'008'164'0 | u | ~ 0 | % | ~ 0 | -29.800'203'000'0 | MeV | 8.494'402'000'0 | MeV | - | | - | | 1.06E-4 | year | 3.340 | kilo-seconds ( x³ ) | 100.000'000 | % | β- | 3,441.810 | keV | ³⁹Ar | ³⁹Cl > [ 100 % , β- , 3,441.81 keV ] > ³⁹Ar | | | | | | | | | | | | | | | | | | | | | | | | | | | | | | | | | | | | 100.000'000 | % | ³⁹K | | | | | | | | | | | | | | | | | | | | | | | | | | | | | | | | | |
| Isotope_017_cl_40_u | Unstable | ⁴⁰Cl | Fermion | 17 | p | 23 | n | 2 | -1 | 39.970'415'472'0 | u | ~ 0 | % | ~ 0 | -27.557'810'000'0 | MeV | 8.427'765'000'0 | MeV | - | | - | | 2.57E-6 | year | 81.000 | seconds ( x⁰ ) | 100.000'000 | % | β- | 7,482.100 | keV | ⁴⁰Ar | ⁴⁰Cl > [ 100 % , β- , 7,482.1 keV ] > ⁴⁰Ar | | | | | | | | | | | | | | | | | | | | | | | | | | | | | | | | | | | | 100.000'000 | % | ⁴⁰Ar | | | | | | | | | | | | | | | | | | | | | | | | | | | | | | | | | |
| Isotope_017_cl_41_u | Unstable | ⁴¹Cl | Boson | 17 | p | 24 | n | ? | 0 | 40.970'684'525'0 | u | ~ 0 | % | ~ 0 | -27.307'189'000'0 | MeV | 8.412'958'000'0 | MeV | - | | - | | 1.22E-6 | year | 38.400 | seconds ( x⁰ ) | 100.000'000 | % | β- | 5,670.300 | keV | ⁴¹Ar | ⁴¹Cl > [ 100 % , β- , 5,670.3 keV ] > ⁴¹Ar | | | | | | | | | | | | | | | | | | | | | | | | | | | | | | | | | | | | 100.000'000 | % | ⁴¹K | | | | | | | | | | | | | | | | | | | | | | | | | | | | | | | | | |
| Isotope_017_cl_42_u | Unstable | ⁴²Cl | Fermion | 17 | p | 25 | n | ? | 0 | 41.973'254'804'0 | u | ~ 0 | % | ~ 0 | -24.912'990'000'0 | MeV | 8.347'819'000'0 | MeV | - | | - | | 2.15E-7 | year | 6.800 | seconds ( x⁰ ) | 100.000'000 | % | β- | 9,510.000 | keV | ⁴²Ar | ⁴²Cl > [ 100 % , β- , 9,510.0 keV ] > ⁴²Ar | | | | | | | | | | | | | | | | | | | | | | | | | | | | | | | | | | | | 100.000'000 | % | ⁴²Ca | | | | | | | | | | | | | | | | | | | | | | | | | | | | | | | | | |
| Isotope_017_cl_43_u | Unstable | ⁴³Cl | Boson | 17 | p | 26 | n | 3/2 | 1 | 42.974'054'403'0 | u | ~ 0 | % | ~ 0 | -24.168'168'000'0 | MeV | 8.324'068'000'0 | MeV | - | | - | | 9.73E-8 | year | 3.070 | seconds ( x⁰ ) | 100.000'000 | % | β- | 7,842.000 | keV | ⁴³Ar | ⁴³Cl > [ 100 % , β- , 7,842.0 keV ] > ⁴³Ar | ? | % | β-n | 2,183.000 | keV | ⁴²Ar | ⁴³Cl > [ ? % , β-n , 2,183.0 keV ] > ⁴²Ar | | | | | | | | | | | | | | | | | | | | | | | | | | | | | 100.000'000 | % | ⁴³Ca | ? | % | ⁴²Ca | | | | | | | | | | | | | | | | | | | | | | | | | | | | | | |
| Isotope_017_cl_44_u | Unstable | ⁴⁴Cl | Fermion | 17 | p | 27 | n | ? | 0 | 43.978'281'071'0 | u | ~ 0 | % | ~ 0 | -20.231'052'000'0 | MeV | 8.228'843'000'0 | MeV | - | | - | | 1.77E-8 | year | 560.000 | milli-seconds ( x⁻³ ) | 92.000'000 | % | β- | 12,442.000 | keV | ⁴⁴Ar | ⁴⁴Cl > [ 92 % , β- , 12,442.0 keV ] > ⁴⁴Ar | 8.000'000 | % | β-n | 3,707.000 | keV | ⁴³Ar | ⁴⁴Cl > [ 8 % , β-n , 3,707.0 keV ] > ⁴³Ar | | | | | | | | | | | | | | | | | | | | | | | | | | | | | 92.000'000 | % | ⁴⁴Ca | 8.000'000 | % | ⁴²Ca | | | | | | | | | | | | | | | | | | | | | | | | | | | | | | |
| Isotope_017_cl_45_u | Unstable | ⁴⁵Cl | Boson | 17 | p | 28 | n | 3/2 | 1 | 44.980'286'886'0 | u | ~ 0 | % | ~ 0 | -18.362'647'000'0 | MeV | 8.183'823'000'0 | MeV | - | | - | | 1.27E-8 | year | 400.000 | milli-seconds ( x⁻³ ) | 76.000'000 | % | β- | 11,408.000 | keV | ⁴⁵Ar | ⁴⁵Cl > [ 76 % , β- , 11,408.0 keV ] > ⁴⁵Ar | 24.000'000 | % | β-n | 6,239.000 | keV | ⁴⁴Ar | ⁴⁵Cl > [ 24 % , β-n , 6,239.0 keV ] > ⁴⁴Ar | | | | | | | | | | | | | | | | | | | | | | | | | | | | | 76.000'000 | % | ⁴⁵Sc | 24.000'000 | % | ⁴⁴Ca | | | | | | | | | | | | | | | | | | | | | | | | | | | | | | |
| Isotope_017_cl_46_u | Unstable | ⁴⁶Cl | Fermion | 17 | p | 29 | n | ? | 0 | 45.984'210'040'0 | u | ~ 0 | % | ~ 0 | -14.708'253'000'0 | MeV | 8.101'934'000'0 | MeV | - | | - | | 6.97E-9 | year | 220.000 | milli-seconds ( x⁻³ ) | 60.000'000 | % | β-n | 9,661.000 | keV | ⁴⁵Ar | ⁴⁶Cl > [ 60 % , β-n , 9,661.0 keV ] > ⁴⁵Ar | 40.000'000 | % | β- | 15,012.000 | keV | ⁴⁶Ar | ⁴⁶Cl > [ 40 % , β- , 15,012.0 keV ] > ⁴⁶Ar | | | | | | | | | | | | | | | | | | | | | | | | | | | | | 60.000'000 | % | ⁴⁵Sc | ? | % | ⁴⁶Ti | | | | | | | | | | | | | | | | | | | | | | | | | | | | | | |
| Isotope_017_cl_47_u | Unstable | ⁴⁷Cl | Boson | 17 | p | 30 | n | 3/2 | 1 | 46.988'710'000'0 | u | ~ 0 | % | ~ 0 | -10.517'000'000'0 | MeV | 8.012'000'000'0 | MeV | - | | - | | 6.34E-9 | year | 200.000 | milli-seconds ( x⁻³ ) | 97.000'000 | % | β- | 15,391.000 | keV | ⁴⁷Ar | ⁴⁷Cl > [ 97 % , β- , 15,391.0 keV ] > ⁴⁷Ar | 3.000'000 | % | β-n | 11,132.000 | keV | ⁴⁶Ar | ⁴⁷Cl > [ 3 % , β-n , 11,132.0 keV ] > ⁴⁶Ar | | | | | | | | | | | | | | | | | | | | | | | | | | | | | 96.030'000 | % | ⁴⁷Ti | ? | % | ⁴⁶Ti | | | | | | | | | | | | | | | | | | | | | | | | | | | | | | |
| Isotope_017_cl_48_u | Unstable | ⁴⁸Cl | Fermion | 17 | p | 31 | n | ? | 0 | 47.994'950'000'0 | u | ~ 0 | % | ~ 0 | -4.704'000'000'0 | MeV | 7.892'000'000'0 | MeV | - | | - | | 3.17E-9 | year | 100.000 | milli-seconds ( x⁻³ ) | ? | % | β- | 19,012.000 | keV | ⁴⁸Ar | ⁴⁸Cl > [ ? % , β- , 19,012.0 keV ] > ⁴⁸Ar | | | | | | | | | | | | | | | | | | | | | | | | | | | | | | | | | | | | ? | % | ⁴⁸Ti | ? | % | ⁴⁷Ti | | | | | | | | | | | | | | | | | | | | | | | | | | | | | | |
| Isotope_017_cl_49_u | Unstable | ⁴⁹Cl | Boson | 17 | p | 32 | n | 3/2 | 1 | 49.000'320'000'0 | u | ~ 0 | % | ~ 0 | 0.298'000'000'0 | MeV | 7.794'000'000'0 | MeV | - | | - | | 1.58E-9 | year | 50.000 | milli-seconds ( x⁻³ ) | ? | % | β- | 18,444.000 | keV | ⁴⁹Ar | ⁴⁹Cl > [ ? % , β- , 18,444.0 keV ] > ⁴⁹Ar | | | | | | | | | | | | | | | | | | | | | | | | | | | | | | | | | | | | ? | % | ⁴⁸Ti | ? | % | 47ti | | | | | | | | | | | | | | | | | | | | | | | | | | | | | | |
| Isotope_017_cl_50_u | Unstable | ⁵⁰Cl | Fermion | 17 | p | 33 | n | ? | 0 | 50.007'840'000'0 | u | ~ 0 | % | ~ 0 | 7.303'000'000'0 | MeV | 7.659'000'000'0 | MeV | - | | - | | 6.34E-10 | year | 20.000 | milli-seconds ( x⁻³ ) | ? | % | β- | 21,810.000 | keV | ⁵⁰Ar | ⁵⁰Cl > [ ? % , β- , 21,810.0 keV ] > ⁵⁰Ar | | | | | | | | | | | | | | | | | | | | | | | | | | | | | | | | | | | | ? | % | ⁵⁰Ti | ? | % | 49ti | ? | % | ⁴⁸Ti | | | | | | | | | | | | | | | | | | | | | | | | | | | |
| Isotope_017_cl_51_u | Unstable | ⁵¹Cl | Boson | 17 | p | 34 | n | 3/2 | 1 | 51.014'490'000'0 | u | ~ 0 | % | ~ 0 | 13.497'000'000'0 | MeV | 7.546'000'000'0 | MeV | - | | - | | 6.34E-11 | year | 2.000 | milli-seconds ( x⁻³ ) | ? | % | β- | 21,290.000 | keV | ⁵¹Ar | ⁵¹Cl > [ ? % , β- , 21,290.0 keV ] > ⁵¹Ar | | | | | | | | | | | | | | | | | | | | | | | | | | | | | | | | | | | | ? | % | ⁵¹V | ? | % | 50ti | | | | | | | | | | | | | | | | | | | | | | | | | | | | | | |
---