HYDROGEN TO OGANESSON
ATOMIC ARCHITECTURE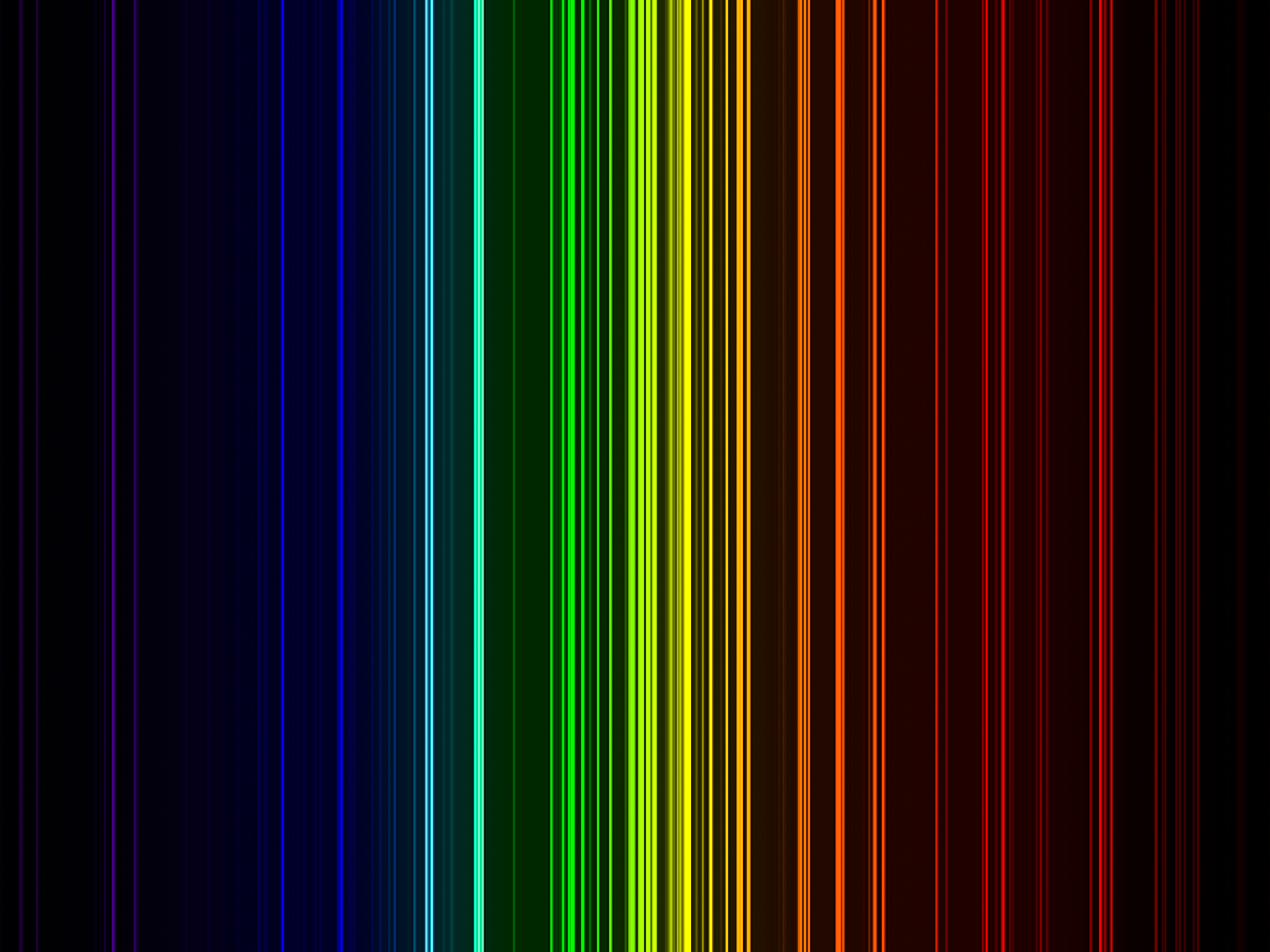 Spectrograph

Elemental Tile

Silicon
···
OVERVIEW
Silicon
Si (14)
ˈsɪlɪkən
PHONETICS
---
IDENTIFICATION
Silicon is solid at room temperature, with relatively high melting and boiling points of 1,414 and 3,265 °C, respectively. Like water, it has a greater density in a liquid state than in a solid state and unlike most substances, it does not contract when it freezes, but expands.
ELEMENT BRIEF
---
1824 by Jöns Jacob Berzelius, Sweden.
DISCOVERY
---
Latin, 'silex' or 'silicis', meaning flint.
ETYMOLOGY
---
Aluminium
ELEMENT
---
Si
SYMBOL
---
14
ATOMIC NUMBER
---
7440-21-3
CAS NUMBER
---
PHYSICAL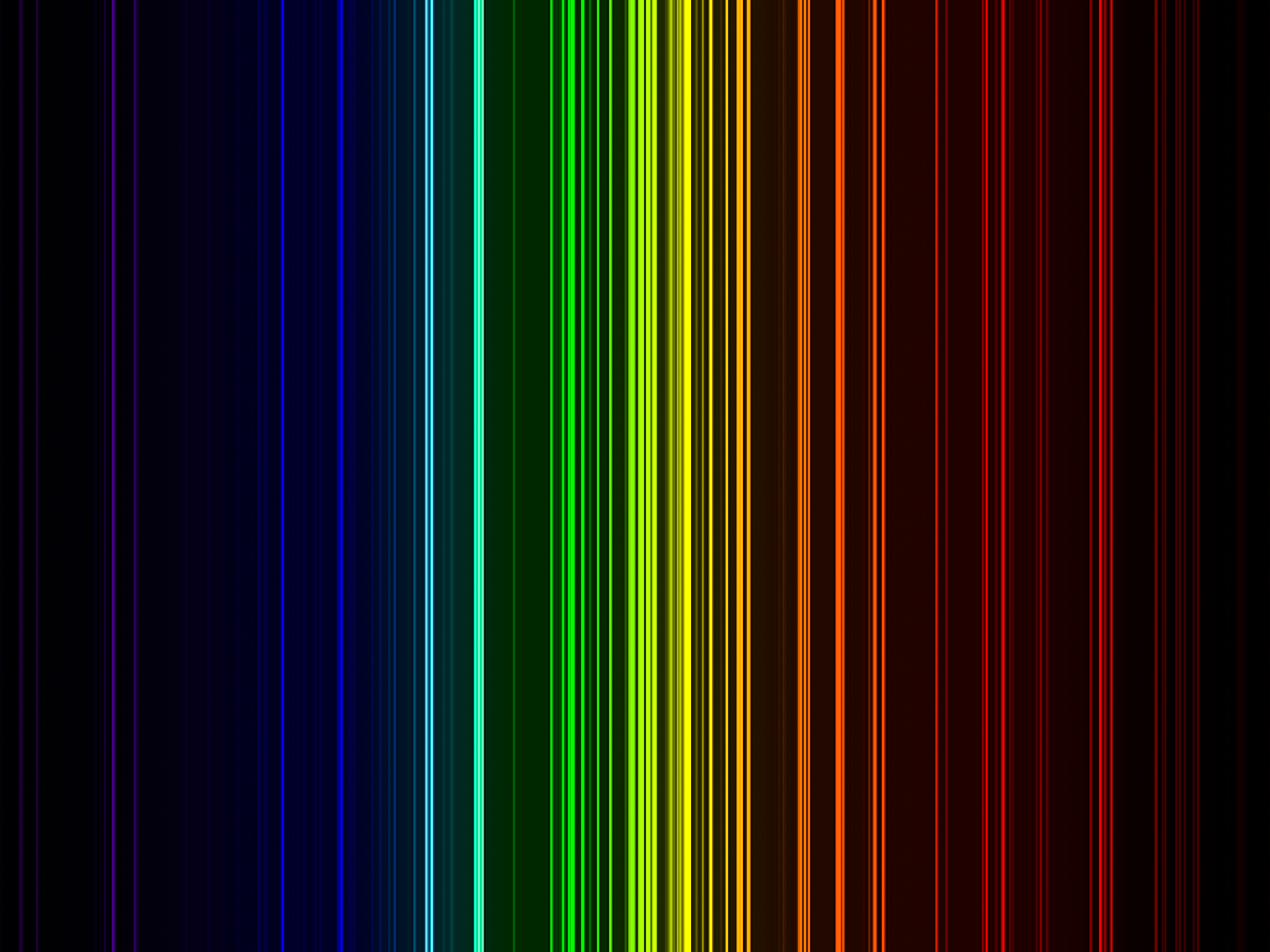 ELEMENTAL SPECTRUM
---
Grey
ELEMENTAL COLOUR
---
-
REFRACTIVE INDEX
---
-
POISSON RATIO
---
12.054 cm³
MOLAR VOLUME
---
-
BRINELL HARDNESS
---
6.50
MOHS HARDNESS
---
-
VICKERS HARDNESS
---
2,200 m/s, Mach 6.414'0
SPEED OF SOUND
---
100.00G Pa, 986.923'3k Atm
BULK MODULUS
---
-
SHEAR MODULUS
---
47.00G Pa, 463.853'9k Atm
YOUNG MODULUS
---
ALLOTROPES
THERMODYNAMIC
1,687.15 K, 1,414.00 °C
MELTING POINT
---
3,173.15 K, 2,900.00 °C
BOILING POINT
---
423.15 K, 150.00 °C
AUTOMATIC IGNITION
---
-
FLASHPOINT
---
-
CRITICAL TEMPERATURE
---
-
CRITICAL PRESSURE
---
150.000'000 W/(m K)
THERMAL CONDUCTIVITY
---
0.000'002'6 K¯¹
THERMAL EXPANSION
---
710 J/(kg K)
SPECIFIC HEAT
---
50.2 kJ/mol
HEAT FUSION
---
359 kJ/mol
HEAT VAPORISATION
---
9.055 J/(kg K)
HEAT COMBUSTION
---
-
CURIE POINT
---
-
NEEL POINT
---
-
ADIABATIC INDEX
---
Solid
PHASE
---
ELECTROMAGNETIC
Semiconductor
ELECTRICAL TYPE
---
1.00k S/m
CONDUCTIVITY
---
1.00m Ω.m
RESISTIVITY
---
-
SUPERCONDUCTING POINT
---
Diamagnetic
MAGNETIC TYPE
---
-0.000'000'001'6
MASS SUSCEPTIBILITY
---
-0.000'000'000'044'90
MOLAR SUSCEPTIBILITY
---
-0.000'003'730'0
VOLUME SUSCEPTIBILITY
---
STRUCTURE
Metalloid
CLASSIFICATION
---
28.085'412'8
ATOMIC WEIGHT
---
111 pm
ATOMIC RADIUS
---
116 pm
COVALENT RADIUS SINGLE BOND
---
107 pm
COVALENT RADIUS DOUBLE BOND
---
102 pm
COVALENT RADIUS TRIPLE BOND
---
210 pm
VAN DER WAALS RADIUS
---
[Ne]3s²3P²
ELECTRON CONFIGURATION
---
Cubic, Diamond
CRYSTAL STRUCTURE
---
2.330'00 g/cm³
DENSITY AS SOLID
---
2.570'00 g/cm³
DENSITY AS LIQUID
---
-
DENSITY AS GAS
---
Fd_3m
SPACE GROUP NAME
---
227
SPACE GROUP NUMBER
---
π/2, π/2 π/2
LATTICE ANGLES
---
543.09, 543.09 543.09 pm
LATTICE CONSTANTS
---
REACTIVITY
4
VALENCE
---
1.9
ELECTRONEGATIVITY
---
134.07 kJ/mol
ELECTRON AFFINITY
---
IONISATION ENERGY
| | | | | | |
| --- | --- | --- | --- | --- | --- |
| | | | | | |
---
ELEMENTAL DISTRIBUTION
0.005 %
UNIVERSE
---
0.21 %
METEORITES
---
0.047 %
SUN
---
8.1 %
EARTH CRUST
---
0.000'000'5 %
OCEANS
---
0.000'09 %
HUMANS
---
ISOTOPES
Stable
HALF LIFE
---
Stable
LIFETIME
---
3p¹ = 3, 1, -1, +1/2
QUANTUM NUMBERS
---
1.503'00 b σs
NEUTRON CROSS SECTION
---
0.231'00 b σa
NEUTRON MASS ABSORPTION
---
STABLE ISOTOPES
---
UNSTABLE ISOTOPES
---
ISOTOPIC CHAIN
| Isotope | Stability | Symbol | Type | Protons | | Neutrons | | Spin | Parity | Mass | | Abundance | | Mass Measure | Mass Excess | | Binding Energy | | Dipole Moment | | Quadrupole Moment | | Halflife in Years | | Halflife in Seconds | | A01 Decay Probability | | A01 Decay Mode | A01 Decay Energy | | A01 Decay Daughter | A01 Decay Link | A02 Decay Probability | | A02 Decay Mode | A02 Decay Energy | | A02 Decay Daughter | A02 Decay Link | A03 Decay Probability | | A03 Decay Mode | A03 Decay Energy | | A03 Decay Daughter | A03 Decay Link | A04 Decay Probability | | A04 Decay Mode | A04 Decay Energy | | A04 Decay Daughter | A04 Decay Link | A05 Decay Probability | | A05 Decay Mode | A05 Decay Energy | | A05 Decay Daughter | A05 Decay Link | A06 Decay Probability | | A06 Decay Mode | A06 Decay Energy | | A06 Decay Daughter | A06 Decay Link | Y01 Decay Product Yield | | Y01 Decay Product Nuclide | Y02 Decay Product Yield | | Y02 Decay Product Nuclide | Y03 Decay Product Yield | | Y03 Decay Product Nuclide | Y04 Decay Product Yield | | Y04 Decay Product Nuclide | Y05 Decay Product Yield | | Y05 Decay Product Nuclide | Y06 Decay Product Yield | | Y06 Decay Product Nuclide | Y07 Decay Product Yield | | Y07 Decay Product Nuclide | Y08 Decay Product Yield | | Y08 Decay Product Nuclide | Y09 Decay Product Yield | | Y09 Decay Product Nuclide | Y10 Decay Product Yield | | Y10 Decay Product Nuclide | Y11 Decay Product Yield | | Y11 Decay Product Nuclide | Y12 Decay Product Yield | | Y12 Decay Product Nuclide |
| --- | --- | --- | --- | --- | --- | --- | --- | --- | --- | --- | --- | --- | --- | --- | --- | --- | --- | --- | --- | --- | --- | --- | --- | --- | --- | --- | --- | --- | --- | --- | --- | --- | --- | --- | --- | --- | --- | --- | --- | --- | --- | --- | --- | --- | --- | --- | --- | --- | --- | --- | --- | --- | --- | --- | --- | --- | --- | --- | --- | --- | --- | --- | --- | --- | --- | --- | --- | --- | --- | --- | --- | --- | --- | --- | --- | --- | --- | --- | --- | --- | --- | --- | --- | --- | --- | --- | --- | --- | --- | --- | --- | --- | --- | --- | --- | --- | --- | --- | --- | --- | --- | --- | --- | --- |
| Isotope_014_si_22_u | Unstable | ²²Si | Boson | 14 | p | 8 | n | 0 | 1 | 22.034'530'000'0 | u | ~ 0 | % | ~ 0 | 32.164'000'000'0 | MeV | 6.111'000'000'0 | MeV | - | | - | | 9.19E-10 | year | 29.000 | milli-seconds ( x⁻³ ) | 68.000'000 | % | β+ | 12,960.000 | keV | ²²Al | ²²Si > [ 68 % , β+ , 12,960.0 keV ] > ²²Al | 32.000'000 | % | β+p | ? | keV | ²¹Mg | ²²Si > [ 32 % , β+p , ? keV ] > ²¹Mg | | | | | | | | | | | | | | | | | | | | | | | | | | | | | 51.360'000 | % | ²¹Ne | 37.400'000 | % | ²²Ne | 11.044'000 | % | ²⁰Ne | 0.210'800 | % | ¹⁸O | 0.001'600 | % | ¹⁷O | | | | | | | | | | | | | | | | | | | | | |
| Isotope_014_si_23_u | Unstable | ²³Si | Fermion | 14 | p | 9 | n | 3/2 | 1 | 23.025'520'000'0 | u | ~ 0 | % | ~ 0 | 23.772'000'000'0 | MeV | 6.562'000'000'0 | MeV | - | | - | | 1.34E-9 | year | 42.300 | milli-seconds ( x⁻³ ) | 88.000'000 | % | β+p | ? | keV | ²²Mg | ²³Si > [ 88 % , β+p , ? keV ] > ²²Mg | 3.600'000 | % | β+2p | ? | keV | ²¹Na | ²³Si > [ 3.6 % , β+2p , ? keV ] > ²¹Na | | | | | | | | | | | | | | | | | | | | | | | | | | | | | 88.000'000 | % | ²²Ne | 3.600'000 | % | ²¹Ne | | | | | | | | | | | | | | | | | | | | | | | | | | | | | | |
| Isotope_014_si_24_u | Unstable | ²⁴Si | Boson | 14 | p | 10 | n | 0 | 1 | 24.011'545'616'0 | u | ~ 0 | % | ~ 0 | 10.754'673'000'0 | MeV | 7.166'837'000'0 | MeV | - | | - | | 4.44E-9 | year | 140.000 | milli-seconds ( x⁻³ ) | 62.000'000 | % | β+ | 9,789.400 | keV | ²⁴Al | ²⁴Si > [ 62 % , β+ , 9,789.4 keV ] > ²⁴Al | 37.600'000 | % | β+2p | ? | keV | ²³Mg | ²⁴Si > [ 37.6 % , β+2p , ? keV ] > ²³Mg | | | | | | | | | | | | | | | | | | | | | | | | | | | | | 62.000'000 | % | ²⁴Mg | 37.600'992 | % | ²³Na | 0.021'700 | % | ²⁰Ne | | | | | | | | | | | | | | | | | | | | | | | | | | | |
| Isotope_014_si_25_u | Unstable | ²⁵Si | Fermion | 14 | p | 11 | n | 5/2 | 1 | 25.004'105'574'0 | u | ~ 0 | % | ~ 0 | 3.824'318'000'0 | MeV | 7.480'230'000'0 | MeV | - | | - | | 6.97E-9 | year | 220.000 | milli-seconds ( x⁻³ ) | 63.200'000 | % | β+ | 11,718.300 | keV | ²⁵Al | ²⁵Si > [ 63.2 % , β+ , 11,718.3 keV ] > ²⁵Al | 36.810'000 | % | β+2p | ? | keV | ²⁴Mg | ²⁵Si > [ 36.81 % , β+2p , ? keV ] > ²⁴Mg | | | | | | | | | | | | | | | | | | | | | | | | | | | | | 63.200'000 | % | ²⁵Mg | 36.810'000 | % | ²⁴Mg | | | | | | | | | | | | | | | | | | | | | | | | | | | | | | |
| Isotope_014_si_26_u | Unstable | ²⁶Si | Boson | 14 | p | 12 | n | 0 | 1 | 25.992'329'921'0 | u | ~ 0 | % | ~ 0 | -7.144'632'000'0 | MeV | 7.924'847'000'0 | MeV | - | | - | | 7.08E-8 | year | 2.234 | seconds ( x⁰ ) | 100.000'000 | % | β+ | 4,043.480 | keV | ²⁶Al | ²⁶Si > [ 100 % , β+ , 4,043.48 keV ] > ²⁶Al | | | | | | | | | | | | | | | | | | | | | | | | | | | | | | | | | | | | 100.000'000 | % | ²⁶Mg | | | | | | | | | | | | | | | | | | | | | | | | | | | | | | | | | |
| Isotope_014_si_27_u | Unstable | ²⁷Si | Fermion | 14 | p | 13 | n | 5/2 | 1 | 26.986'704'905'0 | u | ~ 0 | % | ~ 0 | -12.384'301'000'0 | MeV | 8.124'334'000'0 | MeV | 0.855'400'000'0 | nm | - | | 1.32E-7 | year | 4.160 | seconds ( x⁰ ) | 100.000'000 | % | β+ | 3,790.157 | keV | ²⁷Al | ²⁷Si > [ 100 % , β+ , 3,790.157 keV ] > ²⁷Al | | | | | | | | | | | | | | | | | | | | | | | | | | | | | | | | | | | | 100.000'000 | % | ²⁷Al | | | | | | | | | | | | | | | | | | | | | | | | | | | | | | | | | |
| Isotope_014_si_28_s | Stable | ²⁸Si | Boson | 14 | p | 14 | n | 0 | 1 | 27.976'926'532'5 | u | 92.229'700 | % | 25.803'035'410'1 | -21.492'796'780'0 | MeV | 8.447'744'000'0 | MeV | - | | - | | - | | | | | | | | | | | | | | | | | | | | | | | | | | | | | | | | | | | | | | | | | | | | | | | | | | | | | | | | | | | | | | | | | | | | | | | | | | | | | | | | | |
| Isotope_014_si_29_s | Stable | ²⁹Si | Fermion | 14 | p | 15 | n | 1/2 | 1 | 28.976'494'700'0 | u | 4.683'200 | % | 1.357'027'199'8 | -21.895'046'000'0 | MeV | 8.448'634'000'0 | MeV | -0.555'290'000'0 | nm | - | | - | | | | | | | | | | | | | | | | | | | | | | | | | | | | | | | | | | | | | | | | | | | | | | | | | | | | | | | | | | | | | | | | | | | | | | | | | | | | | | | | | |
| Isotope_014_si_30_s | Stable | ³⁰Si | Boson | 14 | p | 16 | n | 0 | 1 | 29.973'770'171'0 | u | 3.087'200 | % | 0.925'350'232'7 | -24.432'928'000'0 | MeV | 8.520'653'000'0 | MeV | - | | - | | - | | | | | | | | | | | | | | | | | | | | | | | | | | | | | | | | | | | | | | | | | | | | | | | | | | | | | | | | | | | | | | | | | | | | | | | | | | | | | | | | | |
| Isotope_014_si_31_u | Unstable | ³¹Si | Fermion | 14 | p | 17 | n | 3/2 | 1 | 30.975'363'227'0 | u | ~ 0 | % | ~ 0 | -22.949'006'000'0 | MeV | 8.458'290'000'0 | MeV | - | | - | | 3.38E-4 | year | 10.664 | kilo-seconds ( x³ ) | 100.000'000 | % | β- | 1,491.879 | keV | ³¹P | ³¹Si > [ 100 % , β- , 1,491.879 keV ] > ³¹P | | | | | | | | | | | | | | | | | | | | | | | | | | | | | | | | | | | | 100.000'000 | % | ³¹P | | | | | | | | | | | | | | | | | | | | | | | | | | | | | | | | | |
| Isotope_014_si_32_u | Unstable | ³²Si | Boson | 14 | p | 18 | n | 0 | 1 | 31.974'148'082'0 | u | ~ 0 | % | ~ 0 | -24.080'907'000'0 | MeV | 8.481'569'000'0 | MeV | - | | - | | 1.32E+2 | years | 4.172 | giga-seconds ( x⁹ ) | 100.000'000 | % | β- | 224.311 | keV | ³²P | ³²Si > [ 100 % , β- , 224.311 keV ] > ³²P | | | | | | | | | | | | | | | | | | | | | | | | | | | | | | | | | | | | 100.000'000 | % | ³²S | | | | | | | | | | | | | | | | | | | | | | | | | | | | | | | | | |
| Isotope_014_si_33_u | Unstable | ³³Si | Fermion | 14 | p | 19 | n | 3/2 | 1 | 32.978'000'220'0 | u | ~ 0 | % | ~ 0 | -20.492'662'000'0 | MeV | 8.360'402'000'0 | MeV | - | | - | | 1.96E-7 | year | 6.180 | seconds ( x⁰ ) | 100.000'000 | % | β- | 5,844.800 | keV | ³³P | ³³Si > [ 100 % , β- , 5,844.8 keV ] > ³³P | | | | | | | | | | | | | | | | | | | | | | | | | | | | | | | | | | | | 100.000'000 | % | ³³S | | | | | | | | | | | | | | | | | | | | | | | | | | | | | | | | | |
| Isotope_014_si_34_u | Unstable | ³⁴Si | Boson | 14 | p | 20 | n | 0 | 1 | 33.978'575'524'0 | u | ~ 0 | % | ~ 0 | -19.956'770'000'0 | MeV | 8.336'138'000'0 | MeV | - | | - | | 8.78E-8 | year | 2.770 | seconds ( x⁰ ) | 100.000'000 | % | β- | 4,600.900 | keV | ³⁴P | ³⁴Si > [ 100 % , β- , 4,600.9 keV ] > ³⁴P | | | | | | | | | | | | | | | | | | | | | | | | | | | | | | | | | | | | 100.000'000 | % | ³⁴S | | | | | | | | | | | | | | | | | | | | | | | | | | | | | | | | | |
| Isotope_014_si_35_u | Unstable | ³⁵Si | Fermion | 14 | p | 21 | n | 7/2 | 1 | 34.984'583'575'0 | u | ~ 0 | % | ~ 0 | -14.360'307'000'0 | MeV | 8.168'673'000'0 | MeV | - | | - | | 2.47E-8 | year | 780.000 | milli-seconds ( x⁻³ ) | 95.000'000 | % | β- | 10,497.400 | keV | ³⁵P | ³⁵Si > [ 95 % , β- , 10,497.4 keV ] > ³⁵P | 5.000'000 | % | β-n | 2,126.000 | keV | ³⁵P | ³⁵Si > [ 5 % , β-n , 2,126.0 keV ] > ³⁵P | | | | | | | | | | | | | | | | | | | | | | | | | | | | | 95.000'000 | % | ³⁵Cl | 5.000'000 | % | ³⁴S | | | | | | | | | | | | | | | | | | | | | | | | | | | | | | |
| Isotope_014_si_36_u | Unstable | ³⁶Si | Boson | 14 | p | 22 | n | 0 | 1 | 35.986'599'477'0 | u | ~ 0 | % | ~ 0 | -12.482'507'000'0 | MeV | 8.113'807'000'0 | MeV | - | | - | | 1.43E-8 | year | 450.000 | milli-seconds ( x⁻³ ) | 88.000'000 | % | β- | 7,768.000 | keV | ³⁵P | ³⁶Si > [ 88 % , β- , 7,768.0 keV ] > ³⁵P | 12.000'000 | % | β-n | 4,304.000 | keV | ³⁵P | ³⁶Si > [ 12 % , β-n , 4,304.0 keV ] > ³⁵P | | | | | | | | | | | | | | | | | | | | | | | | | | | | | 88.000'000 | % | ³⁶S | 12.000'000 | % | ³⁵Cl | | | | | | | | | | | | | | | | | | | | | | | | | | | | | | |
| Isotope_014_si_37_u | Unstable | ³⁷Si | Fermion | 14 | p | 23 | n | 7/2 | -1 | 36.992'936'080'0 | u | ~ 0 | % | ~ 0 | -6.579'998'000'0 | MeV | 7.953'132'000'0 | MeV | - | | - | | 2.85E-9 | year | 90.000 | milli-seconds ( x⁻³ ) | 83.000'000 | % | β- | 12,414.000 | keV | ³⁷P | ³⁷Si > [ 83 % , β- , 12,414.0 keV ] > ³⁷P | 17.000'000 | % | β-n | 5,600.000 | keV | ³⁶P | ³⁷Si > [ 17 % , β-n , 5,600.0 keV ] > ³⁶P | | | | | | | | | | | | | | | | | | | | | | | | | | | | | 83.000'000 | % | ³⁷Cl | 17.000'000 | % | ³⁶S | | | | | | | | | | | | | | | | | | | | | | | | | | | | | | |
| Isotope_014_si_38_u | Unstable | ³⁸Si | Boson | 14 | p | 24 | n | 0 | 1 | 37.995'633'601'0 | u | ~ 0 | % | ~ 0 | -4.067'274'000'0 | MeV | 7.890'118'000'0 | MeV | - | | - | | 2.85E-9 | year | 90.000 | milli-seconds ( x⁻³ ) | ? | % | β- | 10,691.000 | keV | ³⁸P | ³⁸Si > [ ? % , β- , 10,691.0 keV ] > ³⁸P | ? | % | β-n | 6,856.000 | keV | ³⁷P | ³⁸Si > [ ? % , β-n , 6,856.0 keV ] > ³⁷P | | | | | | | | | | | | | | | | | | | | | | | | | | | | | ? | % | ³⁷Cl | ? | % | ³⁸Ar | | | | | | | | | | | | | | | | | | | | | | | | | | | | | | |
| Isotope_014_si_39_u | Unstable | ³⁹Si | Fermion | 14 | p | 25 | n | 7/2 | -1 | 39.002'070'013'0 | u | ~ 0 | % | ~ 0 | 1.928'205'000'0 | MeV | 7.741'034'000'0 | MeV | - | | - | | 2.85E-9 | year | 90.000 | milli-seconds ( x⁻³ ) | ? | % | β- | 14,802.000 | keV | ³⁹P | ³⁹Si > [ ? % , β- , 14,802.0 keV ] > ³⁹P | | | | | | | | | | | | | | | | | | | | | | | | | | | | | | | | | | | | ? | % | ³⁹K | ? | % | ³⁸Ar | | | | | | | | | | | | | | | | | | | | | | | | | | | | | | |
| Isotope_014_si_40_u | Unstable | ⁴⁰Si | Boson | 14 | p | 26 | n | 0 | 1 | 40.005'869'121'0 | u | ~ 0 | % | ~ 0 | 5.467'052'000'0 | MeV | 7.660'819'000'0 | MeV | - | | - | | 6.34E-10 | year | 20.000 | milli-seconds ( x⁻³ ) | ? | % | β- | 13,574.000 | keV | ⁴⁰P | ⁴⁰Si > [ ? % , β- , 13,574.0 keV ] > ⁴⁰P | ? | % | β-n | 10,269.000 | keV | ³⁹P | ⁴⁰Si > [ ? % , β-n , 10,269.0 keV ] > ³⁹P | | | | | | | | | | | | | | | | | | | | | | | | | | | | | ? | % | ³⁹K | ? | % | ⁴⁰Ar | ? | % | ³⁸Ar | | | | | | | | | | | | | | | | | | | | | | | | | | | |
| Isotope_014_si_41_u | Unstable | ⁴¹Si | Fermion | 14 | p | 27 | n | 7/2 | -1 | 41.014'560'000'0 | u | ~ 0 | % | ~ 0 | 13.562'553'000'0 | MeV | 7.473'380'000'0 | MeV | - | | - | | 9.51E-10 | year | 30.000 | milli-seconds ( x⁻³ ) | ? | % | β- | 18,840.000 | keV | ⁴¹P | ⁴¹Si > [ ? % , β- , 18,840.0 keV ] > ⁴¹P | | | | | | | | | | | | | | | | | | | | | | | | | | | | | | | | | | | | ? | % | ⁴¹K | ? | % | ⁴⁰Ar | | | | | | | | | | | | | | | | | | | | | | | | | | | | | | |
| Isotope_014_si_42_u | Unstable | ⁴²Si | Boson | 14 | p | 28 | n | 0 | 1 | 42.019'790'000'0 | u | ~ 0 | % | ~ 0 | 18.434'000'000'0 | MeV | 7.372'000'000'0 | MeV | - | | - | | 1.58E-10 | year | 5.000 | milli-seconds ( x⁻³ ) | ? | % | β- | 17,495.000 | keV | ⁴²P | ⁴²Si > [ ? % , β- , 17,495.0 keV ] > ⁴²P | ? | % | β-n | 15,639.000 | keV | ⁴¹P | ⁴²Si > [ ? % , β-n , 15,639.0 keV ] > ⁴¹P | | | | | | | | | | | | | | | | | | | | | | | | | | | | | ? | % | ⁴¹K | ? | % | ⁴²Ca | ? | % | ⁴⁰Ar | | | | | | | | | | | | | | | | | | | | | | | | | | | |
| Isotope_014_si_43_u | Unstable | ⁴³Si | Fermion | 14 | p | 29 | n | 3/2 | -1 | 43.028'660'000'0 | u | ~ 0 | % | ~ 0 | 26.697'000'000'0 | MeV | 7.196'000'000'0 | MeV | - | | - | | 4.75E-10 | year | 15.000 | milli-seconds ( x⁻³ ) | ? | % | β- | 20,930.000 | keV | ⁴³P | ⁴³Si > [ ? % , β- , 20,930.0 keV ] > ⁴³P | ? | % | β-n | 17,686.000 | keV | ⁴²P | ⁴³Si > [ ? % , β-n , 17,686.0 keV ] > ⁴²P | | | | | | | | | | | | | | | | | | | | | | | | | | | | | ? | % | ⁴¹K | ? | % | ⁴²Ca | ? | % | ⁴⁰Ar | | | | | | | | | | | | | | | | | | | | | | | | | | | |
| Isotope_014_si_44_u | Unstable | ⁴⁴Si | Boson | 14 | p | 30 | n | 0 | 1 | 44.035'260'000'0 | u | ~ 0 | % | ~ 0 | 32.844'000'000'0 | MeV | 7.076'000'000'0 | MeV | - | | - | | 3.17E-10 | year | 10.000 | milli-seconds ( x⁻³ ) | ? | % | β- | 20,740.000 | keV | ⁴⁴P | ⁴⁴Si > [ ? % , β- , 20,740.0 keV ] > ⁴⁴P | ? | % | β-n | 19,010.000 | keV | ⁴³P | ⁴⁴Si > [ ? % , β-n , 19,010.0 keV ] > ⁴³P | | | | | | | | | | | | | | | | | | | | | | | | | | | | | ? | % | ⁴¹K | ? | % | ⁴⁴Ca | ? | % | ⁴³Ca | ? | % | ⁴²Ca | | | | | | | | | | | | | | | | | | | | | | | | |
---