HYDROGEN TO OGANESSON
ATOMIC ARCHITECTURE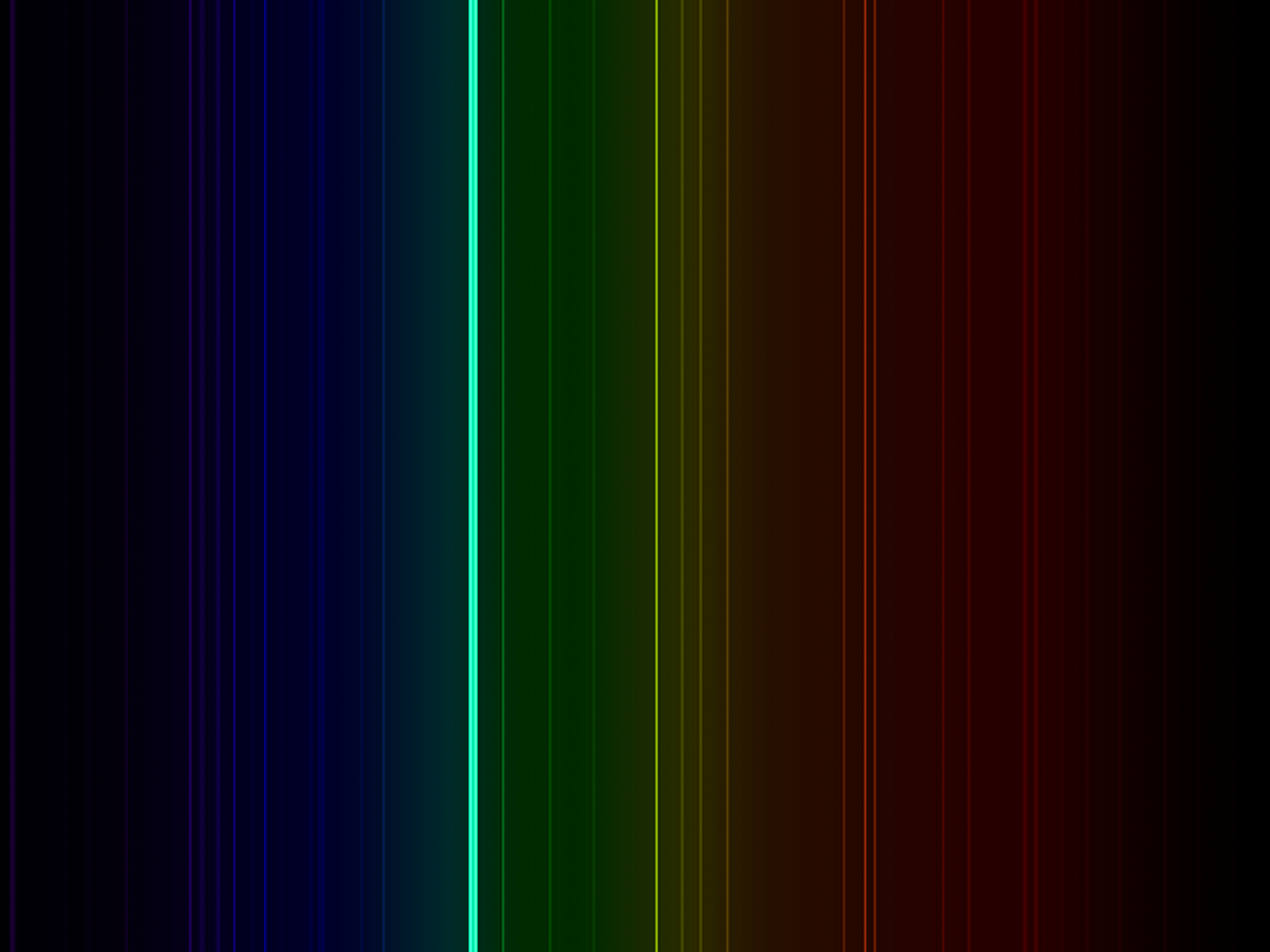 Spectrograph

Elemental Tile

Magnesium
···
OVERVIEW
Magnesium
Mg (12)
mæɡˈniːziəm
PHONETICS
---
IDENTIFICATION
Magnesium is a shiny grey alkaline metal and only occurs naturally in combination with other elements, where it invariably has a +2 oxidation state and burns with a characteristic brilliant-white light, making it a useful ingredient in flares.
ELEMENT BRIEF
---
1898 by Sir William Ramsay and Morris Travers, London, England.
DISCOVERY
---
Magnēsia, ('region in Thessaly') + -ium.
ETYMOLOGY
---
Magnesium
ELEMENT
---
Mg
SYMBOL
---
12
ATOMIC NUMBER
---
7439-95-4
CAS NUMBER
---
PHYSICAL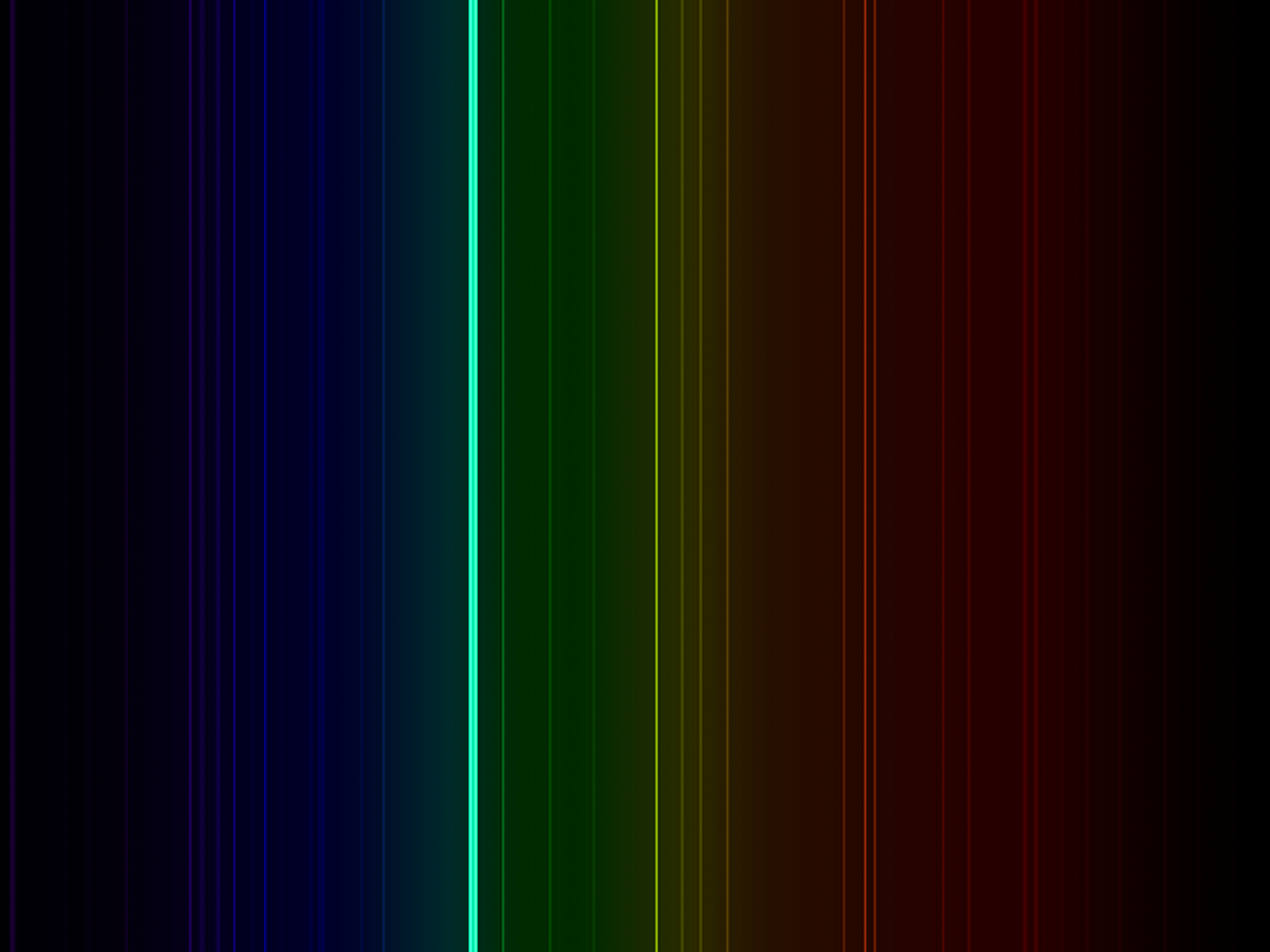 ELEMENTAL SPECTRUM
---
Silver
ELEMENTAL COLOUR
---
-
REFRACTIVE INDEX
---
0.29
POISSON RATIO
---
13.984 cm³
MOLAR VOLUME
---
260.00M Pa, 2.566'0k Atm
BRINELL HARDNESS
---
2.50
MOHS HARDNESS
---
-
VICKERS HARDNESS
---
4,602 m/s, Mach 13.416'9
SPEED OF SOUND
---
45.00G Pa, 444.115'5k Atm
BULK MODULUS
---
17.00G Pa, 167.777'0k Atm
SHEAR MODULUS
---
45.00G Pa, 444.115'5k Atm
YOUNG MODULUS
---
ALLOTROPES
NONE
---
THERMODYNAMIC
923.15 K, 650.00 °C
MELTING POINT
---
1,363.15 K, 1,090.00 °C
BOILING POINT
---
745.15 K, 472.00 °C
AUTOMATIC IGNITION
---
277.15 K, 4.00 °C
FLASHPOINT
---
-
CRITICAL TEMPERATURE
---
-
CRITICAL PRESSURE
---
160.000'000 W/(m K)
THERMAL CONDUCTIVITY
---
0.000'008'2 K¯¹
THERMAL EXPANSION
---
1,020 J/(kg K)
SPECIFIC HEAT
---
8.7 kJ/mol
HEAT FUSION
---
128 kJ/mol
HEAT VAPORISATION
---
668 J/(kg K)
HEAT COMBUSTION
---
-
CURIE POINT
---
-
NEEL POINT
---
-
ADIABATIC INDEX
---
Solid
PHASE
---
ELECTROMAGNETIC
Conductor
ELECTRICAL TYPE
---
23.00M S/m
CONDUCTIVITY
---
44.00n Ω.m
RESISTIVITY
---
-
SUPERCONDUCTING POINT
---
Paramagnetic
MAGNETIC TYPE
---
0.000'000'006'9
MASS SUSCEPTIBILITY
---
0.000'000'000'168'00
MOLAR SUSCEPTIBILITY
---
0.000'012'000'00
VOLUME SUSCEPTIBILITY
---
STRUCTURE
Alkaline Earth
CLASSIFICATION
---
24.305'051'6
ATOMIC WEIGHT
---
145 pm
ATOMIC RADIUS
---
139 pm
COVALENT RADIUS SINGLE BOND
---
132 pm
COVALENT RADIUS DOUBLE BOND
---
127 pm
COVALENT RADIUS TRIPLE BOND
---
173 pm
VAN DER WAALS RADIUS
---
[Ne]3s²
ELECTRON CONFIGURATION
---
Hexagonal, Close Packed Single
CRYSTAL STRUCTURE
---
1.738'00 g/cm³
DENSITY AS SOLID
---
1.584'00 g/cm³
DENSITY AS LIQUID
---
-
DENSITY AS GAS
---
P6_₃/mmc
SPACE GROUP NAME
---
194
SPACE GROUP NUMBER
---
π/2, π/2 2π/3
LATTICE ANGLES
---
320.94, 320.94 521.08 pm
LATTICE CONSTANTS
---
REACTIVITY
2
VALENCE
---
1.31
ELECTRONEGATIVITY
---
-38.60 kJ/mol
ELECTRON AFFINITY
---
IONISATION ENERGY
---
ELEMENTAL DISTRIBUTION
0.002 %
UNIVERSE
---
12 %
METEORITES
---
0.17 %
SUN
---
2.3 %
EARTH CRUST
---
0.13 %
OCEANS
---
0.027 %
HUMANS
---
ISOTOPES
Stable
HALF LIFE
---
Stable
LIFETIME
---
3s² = 3, 0, 0, -1/2
QUANTUM NUMBERS
---
3.710'00 b σs
NEUTRON CROSS SECTION
---
0.063'00 b σa
NEUTRON MASS ABSORPTION
---
STABLE ISOTOPES
---
UNSTABLE ISOTOPES
---
ISOTOPIC CHAIN
| Isotope | Stability | Symbol | Type | Protons | Proton Ext | Neutrons | Neutrons Ext | Spin | Parity | Mass | Mass Ext | Abundance | Abundance Ext | Mass Measure | Mass Excess | Mass Excess Ext | Binding Energy | Binding Energy Ext | Dipole Moment | Dipole Moment Ext | Quadrupole Moment | Quadrupole Moment Ext | Halflife in Years | Halflife in Years Ext | Halflife in Seconds | Halflife in Seconds Ext | A01 Decay Probability | A01 Decay Probability Ext | A01 Decay Mode | A01 Decay Energy | A01 Decay Energy Ext | A01 Decay Daughter | A01 Decay Link | A02 Decay Probability | A02 Decay Probability Ext | A02 Decay Mode | A02 Decay Energy | A02 Decay Energy Ext | A02 Decay Daughter | A02 Decay Link | A03 Decay Probability | A03 Decay Probability Ext | A03 Decay Mode | A03 Decay Energy | A03 Decay Energy Ext | A03 Decay Daughter | A03 Decay Link | A04 Decay Probability | A04 Decay Probability Ext | A04 Decay Mode | A04 Decay Energy | A04 Decay Energy Ext | A04 Decay Daughter | A04 Decay Link | A05 Decay Probability | A05 Decay Probability Ext | A05 Decay Mode | A05 Decay Energy | A05 Decay Energy Ext | A05 Decay Daughter | A05 Decay Link | A06 Decay Probability | A06 Decay Probability Ext | A06 Decay Mode | A06 Decay Energy | A06 Decay Energy Ext | A06 Decay Daughter | A06 Decay Link | Y01 Decay Product Yield | Y01 Decay Product Yield Ext | Y01 Decay Product Nuclide | Y02 Decay Product Yield | Y02 Decay Product Yield Ext | Y02 Decay Product Nuclide | Y03 Decay Product Yield | Y03 Decay Product Yield Ext | Y03 Decay Product Nuclide | Y04 Decay Product Yield | Y04 Decay Product Yield Ext | Y04 Decay Product Nuclide | Y05 Decay Product Yield | Y05 Decay Product Yield Ext | Y05 Decay Product Nuclide | Y06 Decay Product Yield | Y06 Decay Product Yield Ext | Y06 Decay Product Nuclide | Y07 Decay Product Yield | Y07 Decay Product Yield Ext | Y07 Decay Product Nuclide | Y08 Decay Product Yield | Y08 Decay Product Yield Ext | Y08 Decay Product Nuclide | Y09 Decay Product Yield | Y09 Decay Product Yield Ext | Y09 Decay Product Nuclide | Y10 Decay Product Yield | Y10 Decay Product Yield Ext | Y10 Decay Product Nuclide | Y11 Decay Product Yield | Y11 Decay Product Yield Ext | Y11 Decay Product Nuclide | Y12 Decay Product Yield | Y12 Decay Product Yield Ext | Y12 Decay Product Nuclide |
| --- | --- | --- | --- | --- | --- | --- | --- | --- | --- | --- | --- | --- | --- | --- | --- | --- | --- | --- | --- | --- | --- | --- | --- | --- | --- | --- | --- | --- | --- | --- | --- | --- | --- | --- | --- | --- | --- | --- | --- | --- | --- | --- | --- | --- | --- | --- | --- | --- | --- | --- | --- | --- | --- | --- | --- | --- | --- | --- | --- | --- | --- | --- | --- | --- | --- | --- | --- | --- | --- | --- | --- | --- | --- | --- | --- | --- | --- | --- | --- | --- | --- | --- | --- | --- | --- | --- | --- | --- | --- | --- | --- | --- | --- | --- | --- | --- | --- | --- | --- | --- | --- | --- | --- | --- |
| Isotope_012_mg_19_u | Unstable | ¹⁹Mg | Fermion | 12 | p | 7 | n | 1/2 | 1 | 19.035'470'000'0 | u | ~ 0 | % | ~ 0 | 33.040'092'000'0 | MeV | 5.838'251'000'0 | MeV | - | | - | | 1.27E-19 | year | 4.000 | pico-seconds ( x⁻¹² ) | ? | % | 2p | 2,001.000 | keV | ¹⁷Ne | ¹⁹Mg > [ ? % , 2p , 2,001.0 keV ] > ¹⁷Ne | | | | | | | | | | | | | | | | | | | | | | | | | | | | | | | | | | | | ? | % | ¹⁶O | ? | % | ¹³C | | | | | | | | | | | | | | | | | | | | | | | | | | | | | | |
| Isotope_012_mg_20_u | Unstable | ²⁰Mg | Boson | 12 | p | 8 | n | 0 | 1 | 20.018'862'545'0 | u | ~ 0 | % | ~ 0 | 17.570'348'000'0 | MeV | 6.723'392'000'0 | MeV | - | | - | | 2.85E-9 | year | 90.000 | milli-seconds ( x⁻³ ) | 70.000'000 | % | β+ | 9,700.400 | keV | ²⁰Na | ²⁰Mg > [ 70 % , β+ , 9,700.4 keV ] > ²⁰Na | 30.400'000 | % | β+p | ? | keV | ¹⁹Ne | ²⁰Mg > [ 30.4 % , β+p , ? keV ] > ¹⁹Ne | | | | | | | | | | | | | | | | | | | | | | | | | | | | | 52.444'490 | % | ²⁰Ne | 30.400'000 | % | ¹⁹F | 17.500'000 | % | ¹⁶O | | | | | | | | | | | | | | | | | | | | | | | | | | | |
| Isotope_012_mg_21_u | Unstable | ²¹Mg | Fermion | 12 | p | 9 | n | ? | 1 | 21.011'712'910'0 | u | ~ 0 | % | ~ 0 | 10.910'506'000'0 | MeV | 7.104'714'000'0 | MeV | - | | - | | 3.87E-9 | year | 122.000 | milli-seconds ( x⁻³ ) | 67.000'000 | % | β+ | 12,072.000 | keV | ²¹Na | ²¹Mg > [ 67 % , β+ , 12,072.0 keV ] > ²¹Na | 32.600'000 | % | β+p | ? | keV | ²⁰Ne | ²¹Mg > [ 32.6 % , β+p , ? keV ] > ²⁰Ne | 0.005'000 | % | ¹⁷F | | | | | | | | | | | | | | | | | | | | | | | | | | 67.000'000 | % | ²¹Ne | 32.600'000 | % | ²⁰Ne | 0.500'000 | % | ¹⁶O | | | | | | | | | | | | | | | | | | | | | | | | | | | |
| Isotope_012_mg_22_u | Unstable | ²²Mg | Boson | 12 | p | 10 | n | 0 | 1 | 21.999'573'843'0 | u | ~ 0 | % | ~ 0 | -0.396'963'000'0 | MeV | 7.662'626'000'0 | MeV | - | | - | | 1.22E-7 | year | 3.857 | seconds ( x⁰ ) | 100.000'000 | % | β+ | 3,763.270 | keV | ²²Na | ²²Mg > [ 100 % , β+ , 3,763.27 keV ] > ²²Na | | | | | | | | | | | | | | | | | | | | | | | | | | | | | | | | | | | | 100.000'000 | % | ³⁰Ne | | | | | | | | | | | | | | | | | | | | | | | | | | | | | | | | | |
| Isotope_012_mg_23_u | Unstable | ²³Mg | Fermion | 12 | p | 11 | n | 3/2 | 1 | 22.994'123'669'0 | u | ~ 0 | % | ~ 0 | -5.473'766'000'0 | MeV | 7.901'126'000'0 | MeV | - | | - | | 3.59E-7 | year | 11.317 | seconds ( x⁰ ) | 100.000'000 | % | β+ | 3,033.890 | keV | ²³Na | ²³Mg > [ 100 % , β+ , 3,033.89 keV ] > ²³Na | | | | | | | | | | | | | | | | | | | | | | | | | | | | | | | | | | | | 100.000'000 | % | ²³Na | | | | | | | | | | | | | | | | | | | | | | | | | | | | | | | | | |
| Isotope_012_mg_24_s | Stable | ²⁴Mg | Boson | 12 | p | 12 | n | 0 | 1 | 23.985'041'699'0 | u | 78.990'000 | % | 18.945'784'438'0 | -13.933'567'000'0 | MeV | 8.260'709'000'0 | MeV | - | | - | | - | | | | | | | | | | | | | | | | | | | | | | | | | | | | | | | | | | | | | | | | | | | | | | | | | | | | | | | | | | | | | | | | | | | | | | | | | | | | | | | | | |
| Isotope_012_mg_25_s | Stable | ²⁵Mg | Fermion | 12 | p | 13 | n | 5/2 | 1 | 24.985'836'917'0 | u | 10.000'000 | % | 2.498'583'691'7 | -13.192'826'000'0 | MeV | 8.223'504'000'0 | MeV | -0.855'450'000'0 | nm | 0.201'000'000'0 | b | - | | | | | | | | | | | | | | | | | | | | | | | | | | | | | | | | | | | | | | | | | | | | | | | | | | | | | | | | | | | | | | | | | | | | | | | | | | | | | | | | | |
| Isotope_012_mg_26_s | Stable | ²⁶Mg | Boson | 12 | p | 14 | n | 0 | 1 | 25.982'592'929'0 | u | 11.010'000 | % | 2.860'683'481'5 | -16.214'582'000'0 | MeV | 8.333'872'000'0 | MeV | - | | - | | - | | | | | | | | | | | | | | | | | | | | | | | | | | | | | | | | | | | | | | | | | | | | | | | | | | | | | | | | | | | | | | | | | | | | | | | | | | | | | | | | | |
| Isotope_012_mg_27_u | Unstable | ²⁷Mg | Fermion | 12 | p | 15 | n | 1/2 | 1 | 26.984'340'585'0 | u | ~ 0 | % | ~ 0 | -14.586'651'000'0 | MeV | 8.263'854'000'0 | MeV | - | | - | | 1.80E-5 | year | 567.498 | seconds ( x⁰ ) | 100.000'000 | % | β- | 2,610.007 | keV | ²⁷Al | ²⁷Mg > [ 100 % , β- , 2,610.007 keV ] > ²⁷Al | | | | | | | | | | | | | | | | | | | | | | | | | | | | | | | | | | | | 100.000'000 | % | ²⁷Al | | | | | | | | | | | | | | | | | | | | | | | | | | | | | | | | | |
| Isotope_012_mg_28_u | Unstable | ²⁸Mg | Boson | 12 | p | 16 | n | 0 | 1 | 27.983'876'825'0 | u | ~ 0 | % | ~ 0 | -15.018'641'000'0 | MeV | 8.272'406'000'0 | MeV | - | | - | | 2.39E-3 | year | 75.294 | kilo-seconds ( x³ ) | 100.000'000 | % | β- | 1,831.800 | keV | ²⁸Al | ²⁸Mg > [ 100 % , β- , 1,831.8 keV ] > ²⁸Al | | | | | | | | | | | | | | | | | | | | | | | | | | | | | | | | | | | | 100.000'000 | % | ²⁸Si | | | | | | | | | | | | | | | | | | | | | | | | | | | | | | | | | |
| Isotope_012_mg_29_u | Unstable | ²⁹Mg | Fermion | 12 | p | 17 | n | 3/2 | 1 | 28.988'600'000'0 | u | ~ 0 | % | ~ 0 | -10.619'032'000'0 | MeV | 8.113'761'000'0 | MeV | - | | - | | 4.12E-8 | year | 1.300 | seconds ( x⁰ ) | 100.000'000 | % | β- | 7,596.300 | keV | ²⁹Al | ²⁹Mg > [ 100 % , β- , 7,596.3 keV ] > ²⁹Al | | | | | | | | | | | | | | | | | | | | | | | | | | | | | | | | | | | | 100.000'000 | % | ²⁹Si | | | | | | | | | | | | | | | | | | | | | | | | | | | | | | | | | |
| Isotope_012_mg_30_u | Unstable | ³⁰Mg | Boson | 12 | p | 18 | n | 0 | 1 | 29.990'434'000'0 | u | ~ 0 | % | ~ 0 | -8.910'672'000'0 | MeV | 8.055'401'000'0 | MeV | - | | - | | 1.06E-8 | year | 335.000 | milli-seconds ( x⁻³ ) | 100.000'000 | % | β- | 6,961.700 | keV | ³⁰Al | ³⁰Mg > [ 100 % , β- , 6,961.7 keV ] > ³⁰Al | 0.060'000 | % | β-n | 1,233.330 | keV | ³⁰Al | ³⁰Mg > [ 0.06 % , β-n , 1,233.33 keV ] > ³⁰Al | | | | | | | | | | | | | | | | | | | | | | | | | | | | | 100.000'000 | % | ³⁰Si | 0.060'000 | % | ²⁹Si | | | | | | | | | | | | | | | | | | | | | | | | | | | | | | |
| Isotope_012_mg_31_u | Unstable | ³¹Mg | Fermion | 12 | p | 19 | n | 3/2 | 1 | 30.996'546'000'0 | u | ~ 0 | % | ~ 0 | -3.217'380'000'0 | MeV | 7.872'260'000'0 | MeV | - | | - | | 7.29E-9 | year | 230.000 | milli-seconds ( x⁻³ ) | 94.000'000 | % | β- | 11,736.200 | keV | ³¹Al | ³¹Mg > [ 94 % , β- , 11,736.2 keV ] > ³¹Al | 6.200'000 | % | β-n | 4,583.700 | keV | ³⁰Al | ³¹Mg > [ 6.2 % , β-n , 4,583.7 keV ] > ³⁰Al | | | | | | | | | | | | | | | | | | | | | | | | | | | | | 92.119'900 | % | ³¹P | 7.704'000 | % | ²⁸Si | | | | | | | | | | | | | | | | | | | | | | | | | | | | | | |
| Isotope_012_mg_32_u | Unstable | ³²Mg | Boson | 12 | p | 20 | n | 0 | 1 | 31.998'975'000'0 | u | ~ 0 | % | ~ 0 | -0.954'781'000'0 | MeV | 7.807'774'000'0 | MeV | - | | - | | 3.01E-9 | year | 95.000 | milli-seconds ( x⁻³ ) | 98.000'000 | % | β- | 10,107.200 | keV | ³²Al | ³²Mg > [ 98 % , β- , 10,107.2 keV ] > ³²Al | 2.400'000 | % | β-n | 5,927.500 | keV | ³⁰Al | ³²Mg > [ 2.4 % , β-n , 5,927.5 keV ] > ³⁰Al | | | | | | | | | | | | | | | | | | | | | | | | | | | | | 97.020'000 | % | ³²P | 3.038'000 | % | ³¹P | 0.038'400 | % | ³⁰Si | | | | | | | | | | | | | | | | | | | | | | | | | | | |
| Isotope_012_mg_33_u | Unstable | ³³Mg | Fermion | 12 | p | 21 | n | 7/2 | -1 | 33.005'254'000'0 | u | ~ 0 | % | ~ 0 | 4.894'070'000'0 | MeV | 7.638'522'000'0 | MeV | - | | - | | 2.87E-9 | year | 90.500 | milli-seconds ( x⁻³ ) | 83.000'000 | % | β- | 13,423.400 | keV | ³³Al | ³³Mg > [ 83 % , β- , 13,423.4 keV ] > ³³Al | 17.000'000 | % | β-n | 7,884.700 | keV | ³²Al | ³³Mg > [ 17 % , β-n , 7,884.7 keV ] > ³²Al | | | | | | | | | | | | | | | | | | | | | | | | | | | | | 76.360'000 | % | ³³S | 23.885'000 | % | ³²S | 0.119'000 | % | ³¹P | | | | | | | | | | | | | | | | | | | | | | | | | | | |
| Isotope_012_mg_34_u | Unstable | ³⁴Mg | Boson | 12 | p | 22 | n | 0 | 1 | 34.009'456'424'0 | u | ~ 0 | % | ~ 0 | 8.808'603'000'0 | MeV | 7.536'118'000'0 | MeV | - | | - | | 6.34E-10 | year | 20.000 | milli-seconds ( x⁻³ ) | 100.000'000 | % | β- | 11,741.000 | keV | ³⁴Al | ³⁴Mg > [ 100 % , β- , 11,741.0 keV ] > ³⁴Al | ? | % | β-n | 9,267.000 | keV | ³³Al | ³⁴Mg > [ ? % , β-n , 9,267.0 keV ] > ³³Al | | | | | | | | | | | | | | | | | | | | | | | | | | | | | 88.000'000 | % | ³⁴S | 12.500'000 | % | ³³S | ? | % | ³²S | | | | | | | | | | | | | | | | | | | | | | | | | | | |
| Isotope_012_mg_35_u | Unstable | ³⁵Mg | Boson | 12 | p | 23 | n | 7/2 | 1 | 35.017'340'000'0 | u | ~ 0 | % | ~ 0 | 16.152'000'000'0 | MeV | 7.342'000'000'0 | MeV | - | | - | | 2.22E-9 | year | 70.000 | milli-seconds ( x⁻³ ) | 52.000'000 | % | β-n | 11,013.000 | keV | ³⁴Al | ³⁵Mg > [ 52 % , β-n , 11,013.0 keV ] > ³⁴Al | 48.000'000 | % | β- | 16,282.000 | keV | ³⁵Al | ³⁵Mg > [ 48 % , β- , 16,282.0 keV ] > ³⁵Al | | | | | | | | | | | | | | | | | | | | | | | | | | | | | 66.856'000 | % | ³⁴S | 26.904'000 | % | ³⁵Cl | 6.500'000 | % | ³³S | | | | | | | | | | | | | | | | | | | | | | | | | | | |
| Isotope_012_mg_36_u | Unstable | ³⁶Mg | Boson | 12 | p | 24 | n | 0 | 1 | 36.023'000'000'0 | u | ~ 0 | % | ~ 0 | 21.424'000'000'0 | MeV | 7.215'000'000'0 | MeV | - | | - | | 1.58E-10 | year | 5.000 | milli-seconds ( x⁻³ ) | ? | % | β- | 15,642.000 | keV | ³⁶Al | ³⁶Mg > [ ? % , β- , 15,642.0 keV ] > ³⁶Al | | | | | | | | | | | | | | | | | | | | | | | | | | | | | | | | | | | | ? | % | ³⁶S | ? | % | ³⁴S | ? | % | ³⁵Cl | | | | | | | | | | | | | | | | | | | | | | | | | | | |
| Isotope_012_mg_37_u | Unstable | ³⁷Mg | Fermion | 12 | p | 25 | n | 7/2 | -1 | 37.031'400'000'0 | u | ~ 0 | % | ~ 0 | 29.249'000'000'0 | MeV | 7.027'000'000'0 | MeV | - | | - | | 1.27E-9 | year | 40.000 | milli-seconds ( x⁻³ ) | ? | % | β- | 19,303.000 | keV | ³⁷Al | ³⁷Mg > [ ? % , β- , 19,303.0 keV ] > ³⁷Al | ? | % | β-n | 15,396.000 | keV | ³⁷Al | ³⁷Mg > [ ? % , β-n , 15,396.0 keV ] > ³⁷Al | | | | | | | | | | | | | | | | | | | | | | | | | | | | | ? | % | ³⁶S | ? | % | ³⁴S | ? | % | ³⁷Cl | ? | % | ³⁵Cl | | | | | | | | | | | | | | | | | | | | | | | | |
| Isotope_012_mg_38_u | Unstable | ³⁸Mg | Boson | 12 | p | 26 | n | 0 | 1 | 38.037'570'000'0 | u | ~ 0 | % | ~ 0 | 34.996'000'000'0 | MeV | 6.903'000'000'0 | MeV | - | | - | | 3.17E-11 | year | 1.000 | milli-seconds ( x⁻³ ) | ? | % | β- | 18,946.000 | keV | ³⁸Al | ³⁸Mg > [ ? % , β- , 18,946.0 keV ] > ³⁸Al | | | | | | | | | | | | | | | | | | | | | | | | | | | | | | | | | | | | ? | % | ³⁷Cl | ? | % | ³⁸Ar | | | | | | | | | | | | | | | | | | | | | | | | | | | | | | |
| Isotope_012_mg_39_u | Unstable | ³⁹Mg | Fermion | 12 | p | 27 | n | 7/2 | -1 | 39.046'772'000'0 | u | ~ 0 | % | ~ 0 | 43.568'000'000'0 | MeV | 6.713'000'000'0 | MeV | - | | - | | 8.24E-15 | year | 260.000 | nano-seconds ( x⁻⁹ ) | ? | % | n | 500.000 | keV | ³⁸Al | ³⁹Mg > [ ? % , n , 500.0 keV ] > ³⁸Al | | | | | | | | | | | | | | | | | | | | | | | | | | | | | | | | | | | | ? | % | ³⁷Cl | ? | % | ³⁸Ar | | | | | | | | | | | | | | | | | | | | | | | | | | | | | | |
| Isotope_012_mg_40_u | Unstable | ⁴⁰Mg | Boson | 12 | p | 28 | n | 0 | 1 | 40.053'930'000'0 | u | ~ 0 | % | ~ 0 | 50.235'000'000'0 | MeV | 6.581'000'000'0 | MeV | - | | - | | 3.17E-11 | year | 1.000 | milli-seconds ( x⁻³ ) | ? | % | β- | 20,940.000 | keV | ⁴⁰Al | ⁴⁰Mg > [ ? % , β- , 20,940.0 keV ] > ⁴⁰Al | ? | % | β-n | 20,770.000 | keV | ³⁹Al | ⁴⁰Mg > [ ? % , β-n , 20,770.0 keV ] > ³⁹Al | | | | | | | | | | | | | | | | | | | | | | | | | | | | | ? | % | ³⁹K | ? | % | ⁴⁰Ar | ? | % | ³⁸Ar | | | | | | | | | | | | | | | | | | | | | | | | | | | |
---