HYDROGEN TO OGANESSON
ATOMIC ARCHITECTURE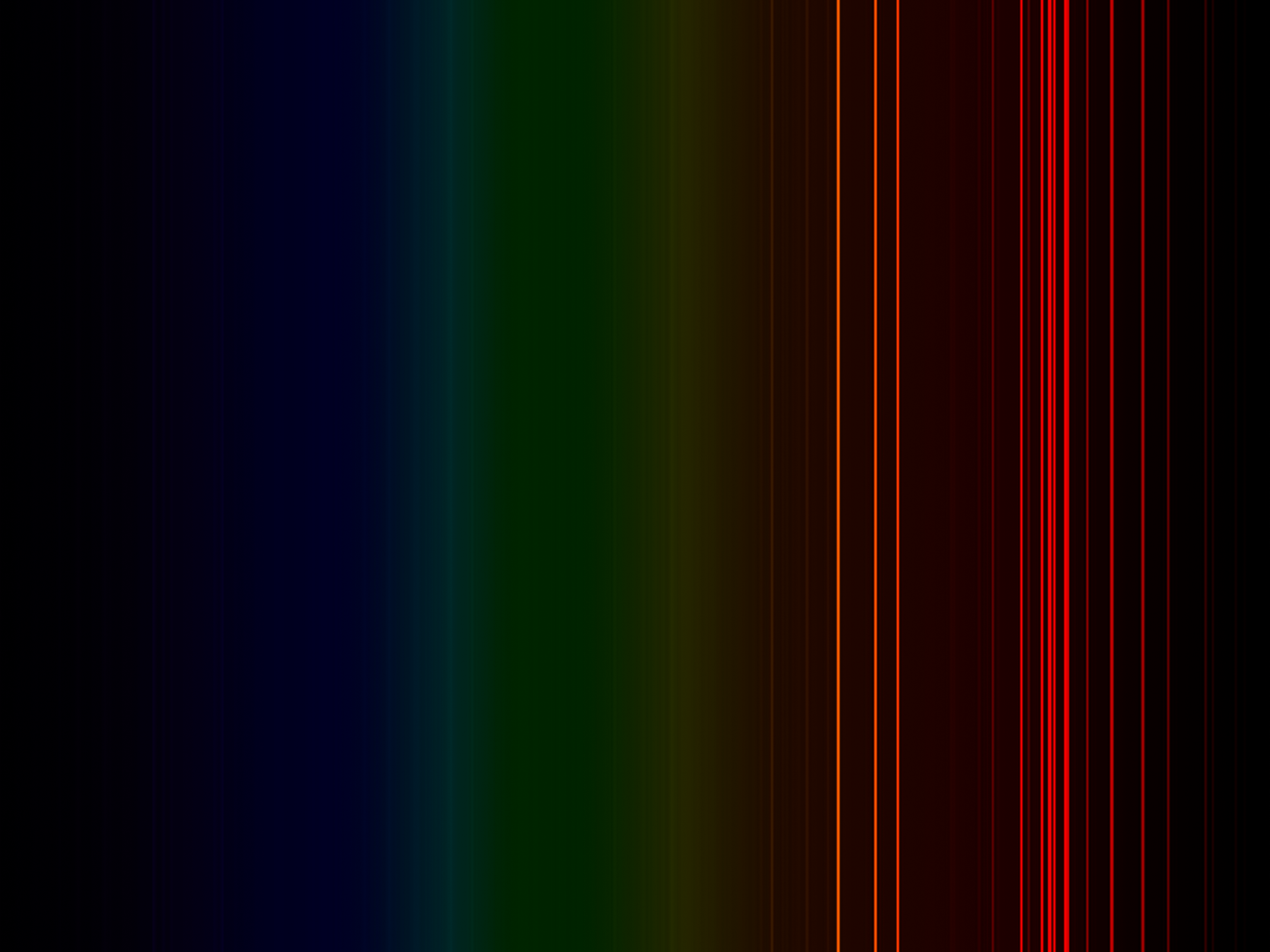 Spectrograph

Elemental Tile

Fluorine from Flourite
···
OVERVIEW
FLUORINE
F (9)
ˈflʊəriːn
PHONETICS
---
IDENTIFICATION
Fluorine is the lightest halogen and exists as a highly toxic pale yellow diatomic gas at standard conditions. As the most electronegative element, it is extremely reactive: almost all other elements, including some noble gases, form compounds with fluorine.
ELEMENT BRIEF
---
1886 by Henri Moissan, France.
DISCOVERY
---
Latin, fluor ('flow') + -ine.
ETYMOLOGY
---
Fluorine
ELEMENT
---
F
SYMBOL
---
9
ATOMIC NUMBER
---
7782-41-4
CAS NUMBER
---
PHYSICAL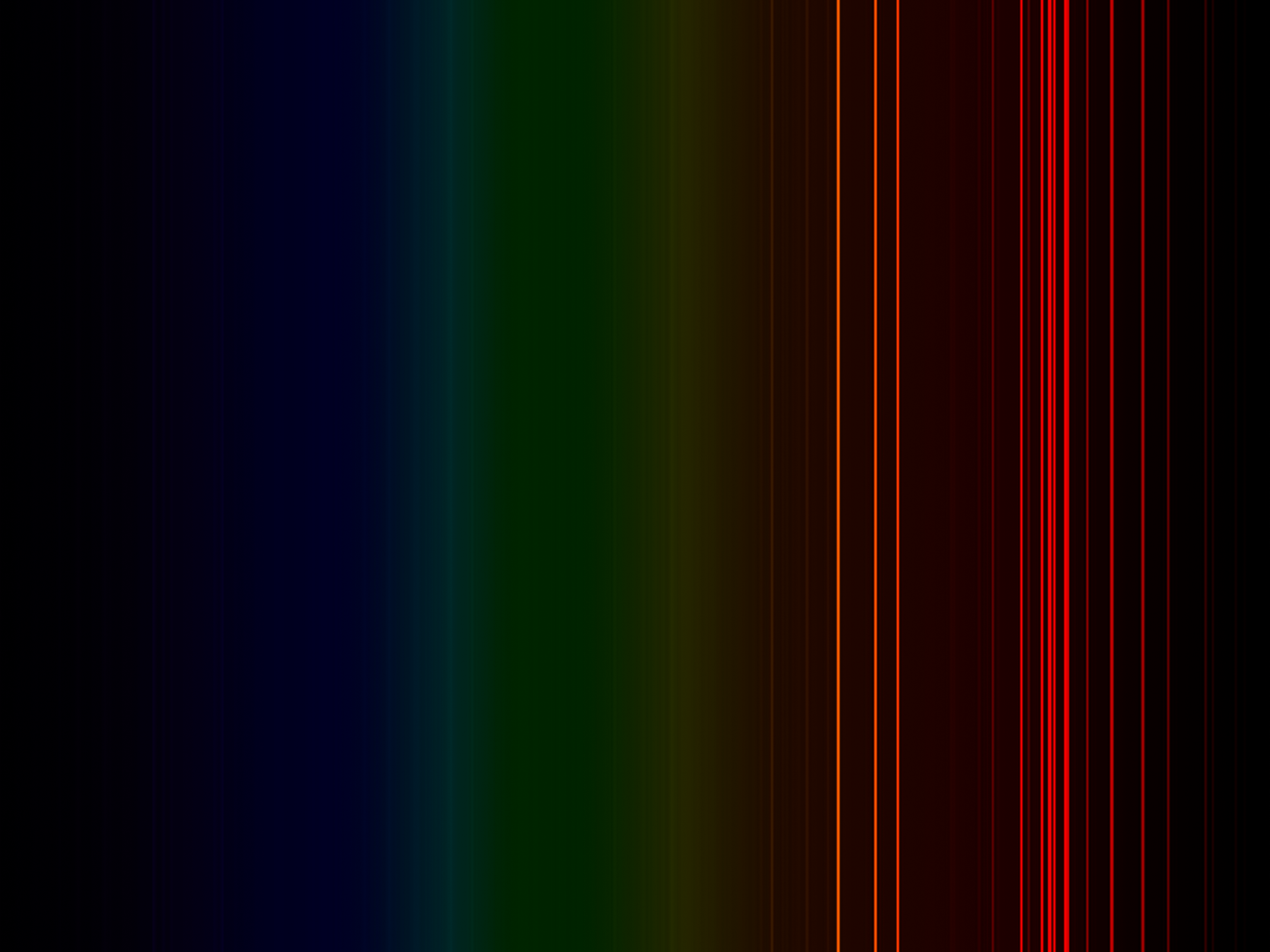 ELEMENTAL SPECTRUM
---
Colourless
ELEMENTAL COLOUR
---
1.000'195
REFRACTIVE INDEX
---
-
POISSON RATIO
---
11.202 cm³
MOLAR VOLUME
---
-
BRINELL HARDNESS
---
-
MOHS HARDNESS
---
-
VICKERS HARDNESS
---
332 m/s, Mach 0.967'9
SPEED OF SOUND
---
-
BULK MODULUS
---
-
SHEAR MODULUS
---
-
YOUNG MODULUS
---
ALLOTROPES
---
THERMODYNAMIC
53.55 K, -219.60 °C
MELTING POINT
---
85.03 K, -188.12 °C
BOILING POINT
---
-
AUTOMATIC IGNITION
---
-
FLASHPOINT
---
144.13 K, -129.02 °C
CRITICAL TEMPERATURE
---
5.17M Pa, 51 Atm
CRITICAL PRESSURE
---
0.027'700 W/(m K)
THERMAL CONDUCTIVITY
---
-
THERMAL EXPANSION
---
824.00 J/(kg K)
SPECIFIC HEAT
---
0.260 kJ/mol
HEAT FUSION
---
3.270 kJ/mol
HEAT VAPORISATION
---
-
HEAT COMBUSTION
---
-
CURIE POINT
---
-
NEEL POINT
---
7/5
ADIABATIC INDEX
---
Gas
PHASE
---
ELECTROMAGNETIC
-
ELECTRICAL TYPE
---
-
CONDUCTIVITY
---
-
RESISTIVITY
---
-
SUPERCONDUCTING POINT
---
Diamagnetic
MAGNETIC TYPE
---
-
MASS SUSCEPTIBILITY
---
-
MOLAR SUSCEPTIBILITY
---
-
VOLUME SUSCEPTIBILITY
---
STRUCTURE
Halogen
CLASSIFICATION
---
18.998'403'2
ATOMIC WEIGHT
---
42 pm
ATOMIC RADIUS
---
71 pm
COVALENT RADIUS SINGLE BOND
---
59 pm
COVALENT RADIUS DOUBLE BOND
---
53 pm
COVALENT RADIUS TRIPLE BOND
---
147 pm
VAN DER WAALS RADIUS
---
[He]2s²2p⁵
ELECTRON CONFIGURATION
---
Cubic, Primitive
CRYSTAL STRUCTURE
---
-
DENSITY AS SOLID
---
-
DENSITY AS LIQUID
---
1.696'00 g/cm³
DENSITY AS GAS
---
C12/c1
SPACE GROUP NAME
---
15
SPACE GROUP NUMBER
---
π/2, π/2 π/2
LATTICE ANGLES
---
550, 328 728 pm
LATTICE CONSTANTS
---
REACTIVITY
1
VALENCE
---
3.98
ELECTRONEGATIVITY
---
328.17 kJ/mol
ELECTRON AFFINITY
---
IONISATION ENERGY
---
ELEMENTAL DISTRIBUTION
0.000'04 %
UNIVERSE
---
0.005'7 %
METEORITES
---
0.000'05 %
SUN
---
0.054 %
EARTH CRUST
---
0.000'13 %
OCEANS
---
0.003'7 %
HUMANS
---
ISOTOPES
Stable
HALF LIFE
---
Stable
LIFETIME
---
2p⁵ = 2, 1, 0, -1/2
QUANTUM NUMBERS
---
4.018'00 b σs
NEUTRON CROSS SECTION
---
0.009'60 b σa
NEUTRON MASS ABSORPTION
---
STABLE ISOTOPES
---
UNSTABLE ISOTOPES
---
ISOTOPIC CHAIN
| Isotope | Stability | Symbol | Type | Protons | | Neutrons | | Spin | Parity | Mass | | Abundance | | Mass Measure | Mass Excess | | Binding Energy | | Dipole Moment | | Quadrupole Moment | | Halflife in Years | | Halflife in Seconds | | A01 Decay Probability | | A01 Decay Mode | A01 Decay Energy | | A01 Decay Daughter | A01 Decay Link | A02 Decay Probability | | A02 Decay Mode | A02 Decay Energy | | A02 Decay Daughter | A02 Decay Link | A03 Decay Probability | | A03 Decay Mode | A03 Decay Energy | | A03 Decay Daughter | A03 Decay Link | A04 Decay Probability | | A04 Decay Mode | A04 Decay Energy | | A04 Decay Daughter | A04 Decay Link | A05 Decay Probability | | A05 Decay Mode | A05 Decay Energy | | A05 Decay Daughter | A05 Decay Link | A06 Decay Probability | | A06 Decay Mode | A06 Decay Energy | | A06 Decay Daughter | A06 Decay Link | Y01 Decay Product Yield | | Y01 Decay Product Nuclide | Y02 Decay Product Yield | | Y02 Decay Product Nuclide | Y03 Decay Product Yield | | Y03 Decay Product Nuclide | Y04 Decay Product Yield | | Y04 Decay Product Nuclide | Y05 Decay Product Yield | | Y05 Decay Product Nuclide | Y06 Decay Product Yield | | Y06 Decay Product Nuclide | Y07 Decay Product Yield | | Y07 Decay Product Nuclide | Y08 Decay Product Yield | | Y08 Decay Product Nuclide | Y09 Decay Product Yield | | Y09 Decay Product Nuclide | Y10 Decay Product Yield | | Y10 Decay Product Nuclide | Y11 Decay Product Yield | | Y11 Decay Product Nuclide | Y12 Decay Product Yield | | Y12 Decay Product Nuclide |
| --- | --- | --- | --- | --- | --- | --- | --- | --- | --- | --- | --- | --- | --- | --- | --- | --- | --- | --- | --- | --- | --- | --- | --- | --- | --- | --- | --- | --- | --- | --- | --- | --- | --- | --- | --- | --- | --- | --- | --- | --- | --- | --- | --- | --- | --- | --- | --- | --- | --- | --- | --- | --- | --- | --- | --- | --- | --- | --- | --- | --- | --- | --- | --- | --- | --- | --- | --- | --- | --- | --- | --- | --- | --- | --- | --- | --- | --- | --- | --- | --- | --- | --- | --- | --- | --- | --- | --- | --- | --- | --- | --- | --- | --- | --- | --- | --- | --- | --- | --- | --- | --- | --- | --- | --- |
| Isotope_009_f_14_u | Unstable | ¹⁴F | Fermion | 9 | p | 5 | n | 2 | 1 | 14.035'060'000'0 | u | ~ 0 | % | ~ 0 | 32.658'000'000'0 | MeV | 5.236'000'000'0 | MeV | - | | - | | 1.58E-29 | year | 500.000 | yocto-seconds ( x⁻²⁴ ) | ? | % | p | 2,257.000 | keV | ¹³O | ¹⁴F > [ ? % , p , 2,257.0 keV ] > ¹³O | | | | | | | | | | | | | | | | | | | | | | | | | | | | | | | | | | | | ? | % | ¹³C | ? | % | ¹²C | | | | | | | | | | | | | | | | | | | | | | | | | | | | | | |
| Isotope_009_f_15_u | Unstable | ¹⁵F | Boson | 9 | p | 6 | n | 1/2 | 1 | 15.018'009'103'0 | u | ~ 0 | % | ~ 0 | 16.775'372'000'0 | MeV | 6.483'551'000'0 | MeV | - | | - | | 1.30E-29 | year | 410.000 | yocto-seconds ( x⁻²⁴ ) | 100.000'000 | % | p | 1,479.000 | keV | ¹⁴O | ¹⁵F > [ 100 % , p , 1,479.0 keV ] > ¹⁴O | | | | | | | | | | | | | | | | | | | | | | | | | | | | | | | | | | | | 100.000'000 | % | ¹⁴N | | | | | | | | | | | | | | | | | | | | | | | | | | | | | | | | | |
| Isotope_009_f_16_u | Unstable | ¹⁶F | Fermion | 9 | p | 7 | n | 0 | -1 | 16.011'465'724'0 | u | ~ 0 | % | ~ 0 | 10.680'254'000'0 | MeV | 6.963'731'000'0 | MeV | - | | - | | 3.49E-28 | year | 11.000 | zepto-seconds ( x⁻²¹ ) | 100.000'000 | % | p | 535.680 | keV | ¹⁵O | ¹⁶F > [ 100 % , p , 535.68 keV ] > ¹⁵O | | | | | | | | | | | | | | | | | | | | | | | | | | | | | | | | | | | | 100.000'000 | % | ¹⁵N | | | | | | | | | | | | | | | | | | | | | | | | | | | | | | | | | |
| Isotope_009_f_17_u | Unstable | ¹⁷F | Boson | 9 | p | 8 | n | 5/2 | 1 | 17.002'095'237'0 | u | ~ 0 | % | ~ 0 | 1.951'701'000'0 | MeV | 7.542'328'000'0 | MeV | 4.721'300'000'0 | nm | 0.058'000'000'0 | b | 2.04E-6 | year | 64.488 | seconds ( x⁰ ) | 100.000'000 | % | β+ | 1,738.314 | keV | ¹⁷O | ¹⁷F > [ 100 % , β+ , 1,738.314 keV ] > ¹⁷O | | | | | | | | | | | | | | | | | | | | | | | | | | | | | | | | | | | | 100.000'000 | % | ¹⁷O | | | | | | | | | | | | | | | | | | | | | | | | | | | | | | | | | |
| Isotope_009_f_18_u | Unstable | ¹⁸F | Fermion | 9 | p | 9 | n | 1 | 1 | 18.000'937'956'0 | u | ~ 0 | % | ~ 0 | 0.873'701'000'0 | MeV | 7.631'605'000'0 | MeV | - | | - | | 3.48E-6 | year | 109.771 | seconds ( x⁰ ) | 100.000'000 | % | β+ | 633.023 | keV | ¹⁸O | ¹⁸F > [ 100 % , β+ , 633.023 keV ] > ¹⁸O | | | | | | | | | | | | | | | | | | | | | | | | | | | | | | | | | | | | 100.000'000 | % | ¹⁸O | | | | | | | | | | | | | | | | | | | | | | | | | | | | | | | | | |
| Isotope_009_f_19_s | Stable | ¹⁹F | Boson | 9 | p | 10 | n | 1/2 | 1 | 18.998'403'224'0 | u | 100.000'000 | % | 18.998'403'224'0 | -1.487'386'000'0 | MeV | 7.779'015'000'0 | MeV | 2.628'868'000'0 | nm | - | | - | | | | | | | | | | | | | | | | | | | | | | | | | | | | | | | | | | | | | | | | | | | | | | | | | | | | | | | | | | | | | | | | | | | | | | | | | | | | | | | | | |
| Isotope_009_f_20_u | Unstable | ²⁰F | Fermion | 9 | p | 11 | n | 2 | 1 | 19.999'981'315'0 | u | ~ 0 | % | ~ 0 | -0.017'404'000'0 | MeV | 7.720'131'000'0 | MeV | 2.093'500'000'0 | nm | -0.042'000'000'0 | b | 3.54E-7 | year | 11.163 | seconds ( x⁰ ) | 100.000'000 | % | β- | 7,024.527 | keV | ²⁰O | ²⁰F > [ 100 % , β- , 7,024.527 keV ] > ²⁰O | | | | | | | | | | | | | | | | | | | | | | | | | | | | | | | | | | | | 100.000'000 | % | ²⁰Ne | | | | | | | | | | | | | | | | | | | | | | | | | | | | | | | | | |
| Isotope_009_f_21_u | Unstable | ²¹F | Boson | 9 | p | 12 | n | 5/2 | 1 | 20.999'948'951'0 | u | ~ 0 | % | ~ 0 | -0.047'551'000'0 | MeV | 7.738'290'000'0 | MeV | - | | - | | 1.32E-7 | year | 4.158 | seconds ( x⁰ ) | 100.000'000 | % | β- | 5,684.230 | keV | ²¹Ne | ²¹F > [ 100 % , β- , 5,684.23 keV ] > ²¹Ne | | | | | | | | | | | | | | | | | | | | | | | | | | | | | | | | | | | | 100.000'000 | % | ²¹Ne | | | | | | | | | | | | | | | | | | | | | | | | | | | | | | | | | |
| Isotope_009_f_22_u | Unstable | ²²F | Boson | 9 | p | 13 | n | ? | 0 | 22.002'998'815'0 | u | ~ 0 | % | ~ 0 | 2.793'378'000'0 | MeV | 7.624'294'000'0 | MeV | - | | - | | 1.34E-7 | year | 4.230 | seconds ( x⁰ ) | 89.000'000 | % | β- | 10,818.100 | keV | ²²Ne | ²²F > [ 89 % , β- , 10,818.1 keV ] > ²²Ne | 11.000'000 | % | β-n | 453.800 | keV | ²¹Ne | ²²F > [ 11 % , β-n , 453.8 keV ] > ²¹Ne | | | | | | | | | | | | | | | | | | | | | | | | | | | | | 89.000'000 | % | ²²Ne | 11.000'000 | % | ²¹Ne | | | | | | | | | | | | | | | | | | | | | | | | | | | | | | |
| Isotope_009_f_23_u | Unstable | ²³F | Boson | 9 | p | 14 | n | ? | 1 | 23.003'574'631'0 | u | ~ 0 | % | ~ 0 | 3.329'747'000'0 | MeV | 7.620'410'000'0 | MeV | - | | - | | 7.07E-8 | year | 2.230 | seconds ( x⁰ ) | 86.000'000 | % | β- | 8,483.800 | keV | ²³Ne | ²³F > [ 86 % , β- , 8,483.8 keV ] > ²³Ne | 14.000'000 | % | β-n | 3,283.100 | keV | ²²Ne | ²³F > [ 14 % , β-n , 3,283.1 keV ] > ²²Ne | | | | | | | | | | | | | | | | | | | | | | | | | | | | | 86.000'000 | % | ²³Na | 14.000'000 | % | ²²Ne | | | | | | | | | | | | | | | | | | | | | | | | | | | | | | |
| Isotope_009_f_24_u | Unstable | ²⁴F | Fermion | 9 | p | 15 | n | ? | 1 | 24.008'115'485'0 | u | ~ 0 | % | ~ 0 | 7.559'527'000'0 | MeV | 7.462'957'000'0 | MeV | - | | - | | 1.27E-8 | year | 400.000 | milli-seconds ( x⁻³ ) | 94.000'000 | % | β- | 13,511.000 | keV | ²⁴Ne | ²⁴F > [ 94 % , β- , 13,511.0 keV ] > ²⁴Ne | 5.900'000 | % | β-n | 4,642.300 | keV | ²³Ne | ²⁴F > [ 5.9 % , β-n , 4,642.3 keV ] > ²³Ne | | | | | | | | | | | | | | | | | | | | | | | | | | | | | 94.000'000 | % | ²⁴Mg | 5.899'900 | % | ²³Ne | | | | | | | | | | | | | | | | | | | | | | | | | | | | | | |
| Isotope_009_f_25_u | Unstable | ²⁵F | Boson | 9 | p | 16 | n | 5/2 | 1 | 25.012'101'747'0 | u | ~ 0 | % | ~ 0 | 11.272'706'000'0 | MeV | 7.338'764'000'0 | MeV | - | | - | | 1.58E-9 | year | 50.000 | milli-seconds ( x⁻³ ) | 86.000'000 | % | β- | 13,381.000 | keV | ²⁵Ne | ²⁵F > [ 86 % , β- , 13,381.0 keV ] > ²⁵Ne | 14.000'000 | % | β-n | 9,152.900 | keV | ²⁴Ne | ²⁵F > [ 14 % , β-n , 9,152.9 keV ] > ²⁴Ne | | | | | | | | | | | | | | | | | | | | | | | | | | | | | 86.000'000 | % | ²⁵Mg | 14.000'000 | % | ²⁴Mg | | | | | | | | | | | | | | | | | | | | | | | | | | | | | | |
| Isotope_009_f_26_u | Unstable | ²⁶F | Fermion | 9 | p | 17 | n | 1 | 1 | 26.019'615'555'0 | u | ~ 0 | % | ~ 0 | 18.271'772'000'0 | MeV | 7.097'744'000'0 | MeV | - | | - | | 3.23E-10 | year | 10.200 | milli-seconds ( x⁻³ ) | 89.000'000 | % | β- | 17,842.000 | keV | ²⁶Ne | ²⁶F > [ 89 % , β- , 17,842.0 keV ] > ²⁶Ne | 11.000'000 | % | β-n | 12,309.000 | keV | ²⁵Ne | ²⁶F > [ 11 % , β-n , 12,309.0 keV ] > ²⁵Ne | | | | | | | | | | | | | | | | | | | | | | | | | | | | | 89.000'000 | % | ²⁶Mg | 11.115'700 | % | ²⁶Mg | | | | | | | | | | | | | | | | | | | | | | | | | | | | | | |
| Isotope_009_f_27_u | Unstable | ²⁷F | Boson | 9 | p | 18 | n | 5/2 | 1 | 27.026'760'086'0 | u | ~ 0 | % | ~ 0 | 24.926'860'000'0 | MeV | 6.887'318'000'0 | MeV | - | | - | | 1.55E-10 | year | 4.900 | milli-seconds ( x⁻³ ) | 77.000'000 | % | β-n | 16,426.000 | keV | ²⁶Ne | ²⁷F > [ 77 % , β-n , 16,426.0 keV ] > ²⁶Ne | 23.000'000 | % | β- | 17,857.000 | keV | ²⁷Ne | ²⁷F > [ 23 % , β- , 17,857.0 keV ] > ²⁷Ne | | | | | | | | | | | | | | | | | | | | | | | | | | | | | 77.489'302 | % | ²⁶Mg | 22.540'000 | % | ²⁷Al | 0.100'100 | % | ²⁵Mg | | | | | | | | | | | | | | | | | | | | | | | | | | | |
| Isotope_009_f_28_u | Unstable | ²⁸F | Fermion | 9 | p | 19 | n | ? | 0 | 28.035'670'000'0 | u | ~ 0 | % | ~ 0 | 33.226'000'000'0 | MeV | 6.633'000'000'0 | MeV | - | | - | | 1.27E-15 | year | 40.000 | nano-seconds ( x⁻⁹ ) | ? | % | n | 228.000 | keV | ²⁷F | ²⁸F > [ ? % , n , 228.0 keV ] > ²⁷F | | | | | | | | | | | | | | | | | | | | | | | | | | | | | | | | | | | | ? | % | ²⁶Mg | ? | % | ²⁵Mg | ? | % | ²⁷Al | | | | | | | | | | | | | | | | | | | | | | | | | | | |
| Isotope_009_f_29_u | Unstable | ²⁹F | Boson | 9 | p | 20 | n | 5/2 | 1 | 29.043'260'000'0 | u | ~ 0 | % | ~ 0 | 40.296'000'000'0 | MeV | 6.439'000'000'0 | MeV | - | | - | | 8.24E-11 | year | 2.600 | milli-seconds ( x⁻³ ) | 60.000'000 | % | β-n | 20,981.000 | keV | ²⁸Ne | ²⁹F > [ 60 % , β-n , 20,981.0 keV ] > ²⁸Ne | 40.000'000 | % | β- | 22,239.000 | keV | ²⁹Ne | ²⁹F > [ 40 % , β- , 22,239.0 keV ] > ²⁹Ne | ? | % | β-2n | 17,083.000 | keV | ²⁷Ne | ²⁹F > [ ? % , β-2n , 17,083.0 keV ] > ²⁷Ne | | | | | | | | | | | | | | | | | | | | | | 65.604'400 | % | ²⁸Si | 23.384'000 | % | ²⁹Si | 10.816'400 | % | ²⁷Al | 0.013'624 | % | ²⁶Mg | | | | | | | | | | | | | | | | | | | | | | | | |
| Isotope_009_f_30_u | Unstable | ³⁰F | Fermion | 9 | p | 21 | n | ? | 0 | 30.052'500'000'0 | u | ~ 0 | % | ~ 0 | 48.903'000'000'0 | MeV | 6.206'000'000'0 | MeV | - | | - | | 8.24E-15 | year | 260.000 | nano-seconds ( x⁻⁹ ) | ? | % | n | 536.000 | keV | ²⁹F | ³⁰F > [ ? % , n , 536.0 keV ] > ²⁹F | | | | | | | | | | | | | | | | | | | | | | | | | | | | | | | | | | | | ? | % | ²⁹Si | ? | % | ²⁸Si | ? | % | ²⁶Mg | ? | % | ²⁷Al | | | | | | | | | | | | | | | | | | | | | | | | |
| Isotope_009_f_31_u | Unstable | ³¹F | Boson | 9 | p | 22 | n | 5/2 | 1 | 31.060'429'000'0 | u | ~ 0 | % | ~ 0 | 56.289'000'000'0 | MeV | 6.028'000'000'0 | MeV | - | | - | | 3.17E-11 | year | 1.000 | milli-seconds ( x⁻³ ) | ? | % | β- | 24,540.000 | keV | ³¹Ne | ³¹F > [ ? % , β- , 24,540.0 keV ] > ³¹Ne | ? | % | β-n | 25,116.000 | keV | ³⁰Ne | ³¹F > [ ? % , β-n , 25,116.0 keV ] > ³⁰Ne | | | | | | | | | | | | | | | | | | | | | | | | | | | | | ? | % | ³⁰Si | ? | % | ²⁹Si | ? | % | ²⁸Si | ? | % | ³¹P | ? | % | ²⁶Mg | ? | % | ²⁵Mg | ? | % | ²⁵Mg | ? | % | ²⁵Mg | ? | % | ²⁵Mg | ? | % | ²⁵Mg | ? | % | ²⁵Mg | ? | % | ²⁵Mg |
---