HYDROGEN TO OGANESSON
ATOMIC ARCHITECTURE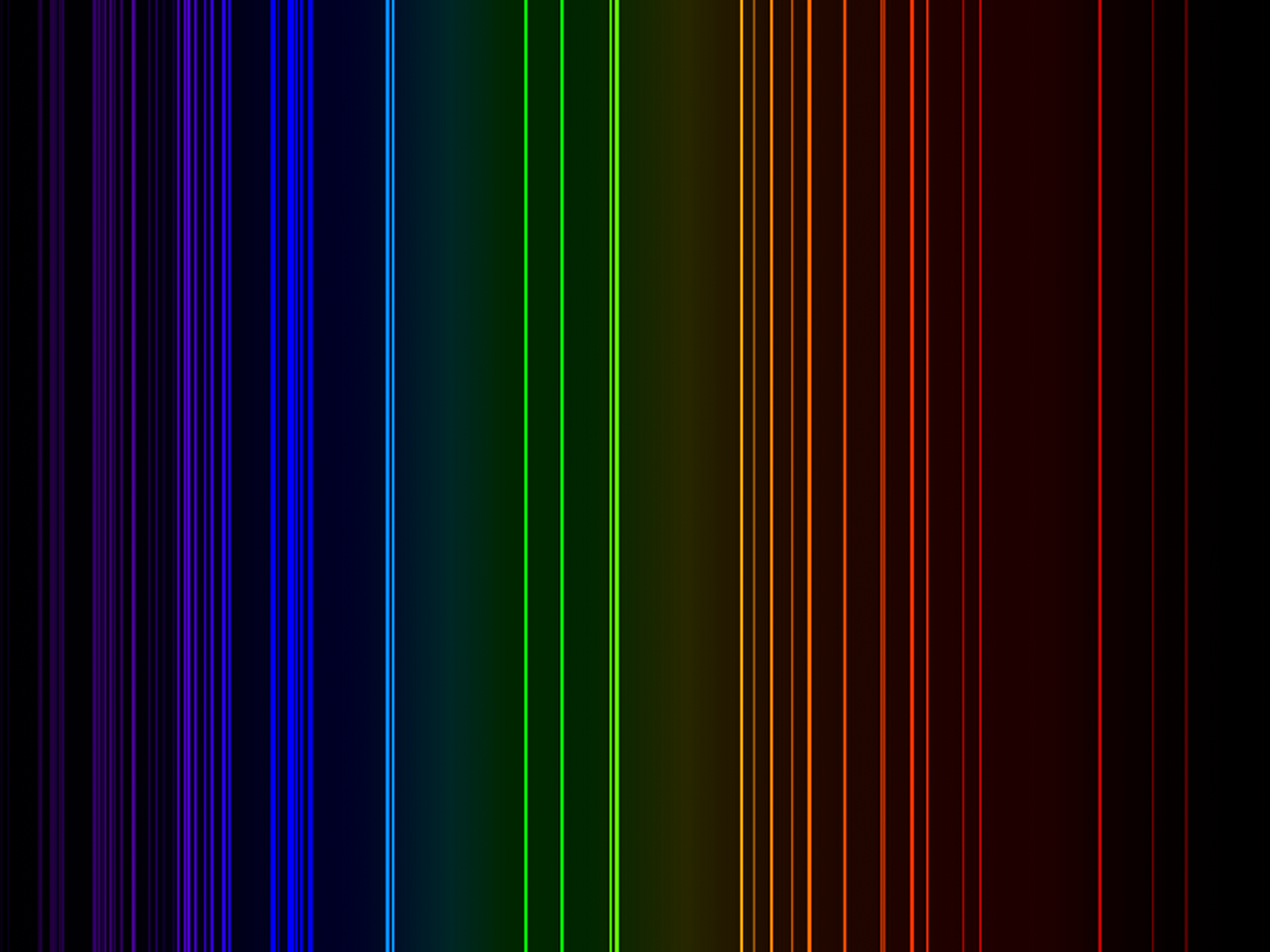 Spectrograph

Elemental Tile

Oxygen from Water
···
OVERVIEW
OXYGEN
O (8)
ˈɒksɪdʒən
PHONETICS
---
IDENTIFICATION
Oxygen in its molecular form, O2, is odourless, colourless as a gas yet pale blue as a liquid and is a highly reactive non-metallic element and oxidizing agent. Photosynthesis releases oxygen, and respiration consumes oxygen.
ELEMENT BRIEF
---
1772 by Carl Wilhelm Scheele, Sweden.
DISCOVERY
---
French, oxygène in the form principe oxygène.
ETYMOLOGY
---
Oxygen
ELEMENT
---
O
SYMBOL
---
8
ATOMIC NUMBER
---
7782-44-7
CAS NUMBER
---
PHYSICAL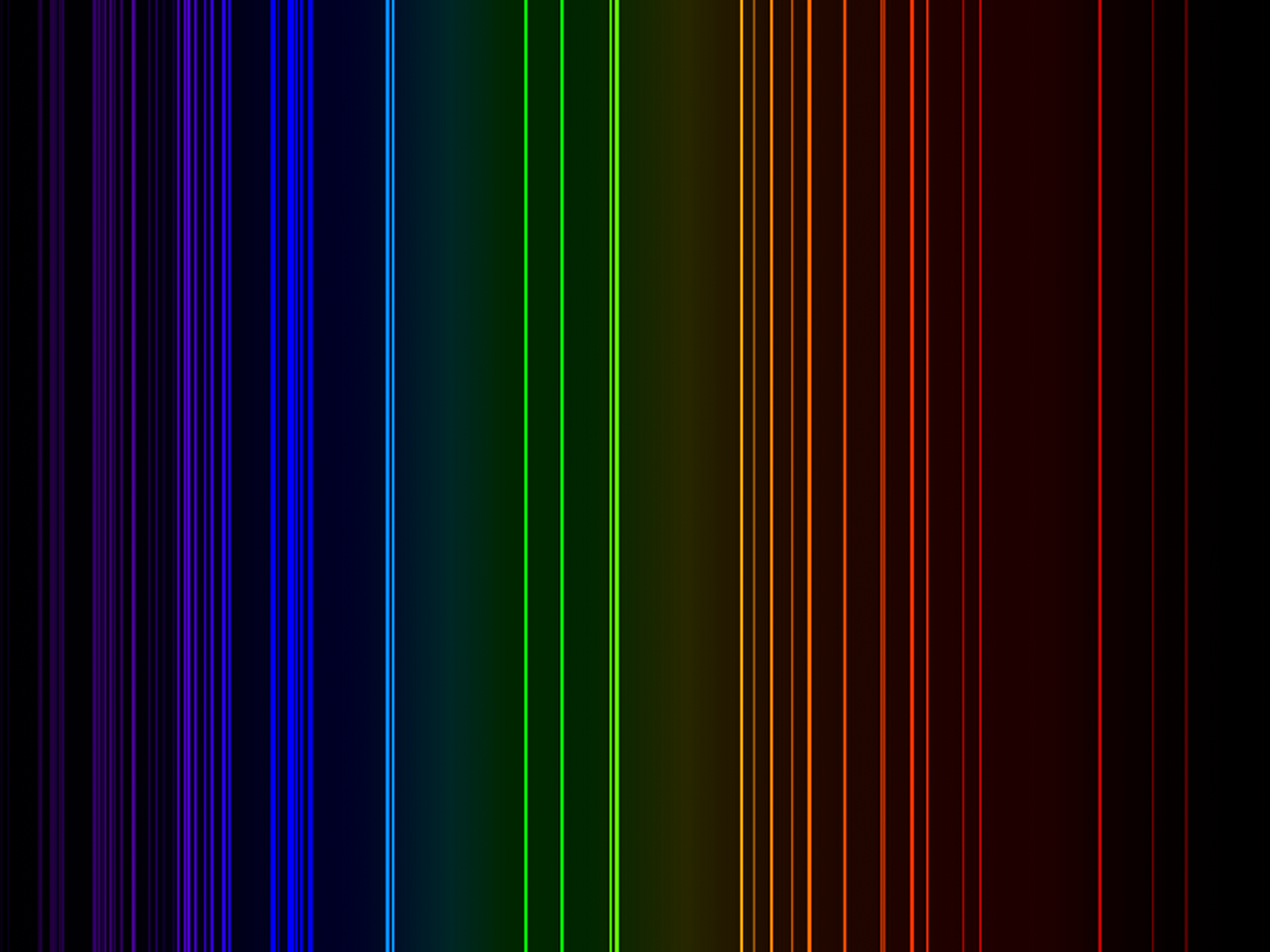 ELEMENTAL SPECTRUM
---
Colourless
ELEMENTAL COLOUR
---
1.000'271
REFRACTIVE INDEX
---
-
POISSON RATIO
---
11.196 cm³
MOLAR VOLUME
---
-
BRINELL HARDNESS
---
-
MOHS HARDNESS
---
-
VICKERS HARDNESS
---
318 m/s, Mach 0.927'1
SPEED OF SOUND
---
-
BULK MODULUS
---
-
SHEAR MODULUS
---
-
YOUNG MODULUS
---
ALLOTROPES
---
THERMODYNAMIC
54.85 K, -218.30 °C
MELTING POINT
---
90.25 K, -182.90 °C
BOILING POINT
---
-
AUTOMATIC IGNITION
---
-
FLASHPOINT
---
154.59 K, -118.56 °C
CRITICAL TEMPERATURE
---
5.04M Pa, 50 Atm
CRITICAL PRESSURE
---
0.026'580 W/(m K)
THERMAL CONDUCTIVITY
---
-
THERMAL EXPANSION
---
919.00 J/(kg K)
SPECIFIC HEAT
---
0.222 kJ/mol
HEAT FUSION
---
3.410 kJ/mol
HEAT VAPORISATION
---
-
HEAT COMBUSTION
---
-
CURIE POINT
---
-
NEEL POINT
---
7/5
ADIABATIC INDEX
---
Gas
PHASE
---
ELECTROMAGNETIC
-
ELECTRICAL TYPE
---
-
CONDUCTIVITY
---
-
RESISTIVITY
---
-
SUPERCONDUCTING POINT
---
Paramagnetic
MAGNETIC TYPE
---
0.000'001'335'0
MASS SUSCEPTIBILITY
---
0.000'000'021'359'20
MOLAR SUSCEPTIBILITY
---
0.000'001'907'72
VOLUME SUSCEPTIBILITY
---
STRUCTURE
Non Metal
CLASSIFICATION
---
15.999'404'9
ATOMIC WEIGHT
---
48 pm
ATOMIC RADIUS
---
63 pm
COVALENT RADIUS SINGLE BOND
---
57 pm
COVALENT RADIUS DOUBLE BOND
---
53 pm
COVALENT RADIUS TRIPLE BOND
---
152 pm
VAN DER WAALS RADIUS
---
[He]2s²2p⁴
ELECTRON CONFIGURATION
---
Cubic, Primitive
CRYSTAL STRUCTURE
---
-
DENSITY AS SOLID
---
-
DENSITY AS LIQUID
---
1.429'00 g/cm³
DENSITY AS GAS
---
C12/m1
SPACE GROUP NAME
---
12
SPACE GROUP NUMBER
---
π/2, 2.313'085 π/2
LATTICE ANGLES
---
540.3, 342.9 508.6 pm
LATTICE CONSTANTS
---
REACTIVITY
2
VALENCE
---
3.44
ELECTRONEGATIVITY
---
140.98 kJ/mol
ELECTRON AFFINITY
---
IONISATION ENERGY
---
ELEMENTAL DISTRIBUTION
1 %
UNIVERSE
---
40 %
METEORITES
---
0.9 %
SUN
---
46 %
EARTH CRUST
---
86 %
OCEANS
---
61 %
HUMANS
---
ISOTOPES
Stable
HALF LIFE
---
Stable
LIFETIME
---
2p⁴ = 2, 1, -1, -1/2
QUANTUM NUMBERS
---
4.232'00 b σs
NEUTRON CROSS SECTION
---
0.000'19 b σa
NEUTRON MASS ABSORPTION
---
STABLE ISOTOPES
---
UNSTABLE ISOTOPES
---
ISOTOPIC CHAIN
| Isotope | Stability | Symbol | Type | Protons | | Neutrons | | Spin | Parity | Mass | | Abundance | | Mass Measure | Mass Excess | | Binding Energy | | Dipole Moment | | Quadrupole Moment | | Halflife in Years | | Halflife in Seconds | | A01 Decay Probability | | A01 Decay Mode | A01 Decay Energy | | A01 Decay Daughter | A01 Decay Link | A02 Decay Probability | | A02 Decay Mode | A02 Decay Energy | | A02 Decay Daughter | A02 Decay Link | A03 Decay Probability | | A03 Decay Mode | A03 Decay Energy | | A03 Decay Daughter | A03 Decay Link | A04 Decay Probability | | A04 Decay Mode | A04 Decay Energy | | A04 Decay Daughter | A04 Decay Link | A05 Decay Probability | | A05 Decay Mode | A05 Decay Energy | | A05 Decay Daughter | A05 Decay Link | A06 Decay Probability | | A06 Decay Mode | A06 Decay Energy | | A06 Decay Daughter | A06 Decay Link | Y01 Decay Product Yield | | Y01 Decay Product Nuclide | Y02 Decay Product Yield | | Y02 Decay Product Nuclide | Y03 Decay Product Yield | | Y03 Decay Product Nuclide | Y04 Decay Product Yield | | Y04 Decay Product Nuclide | Y05 Decay Product Yield | | Y05 Decay Product Nuclide | Y06 Decay Product Yield | | Y06 Decay Product Nuclide | Y07 Decay Product Yield | | Y07 Decay Product Nuclide | Y08 Decay Product Yield | | Y08 Decay Product Nuclide | Y09 Decay Product Yield | | Y09 Decay Product Nuclide | Y10 Decay Product Yield | | Y10 Decay Product Nuclide | Y11 Decay Product Yield | | Y11 Decay Product Nuclide | Y12 Decay Product Yield | | Y12 Decay Product Nuclide |
| --- | --- | --- | --- | --- | --- | --- | --- | --- | --- | --- | --- | --- | --- | --- | --- | --- | --- | --- | --- | --- | --- | --- | --- | --- | --- | --- | --- | --- | --- | --- | --- | --- | --- | --- | --- | --- | --- | --- | --- | --- | --- | --- | --- | --- | --- | --- | --- | --- | --- | --- | --- | --- | --- | --- | --- | --- | --- | --- | --- | --- | --- | --- | --- | --- | --- | --- | --- | --- | --- | --- | --- | --- | --- | --- | --- | --- | --- | --- | --- | --- | --- | --- | --- | --- | --- | --- | --- | --- | --- | --- | --- | --- | --- | --- | --- | --- | --- | --- | --- | --- | --- | --- | --- | --- |
| Isotope_008_o_12_u | Unstable | ¹²O | Boson | 8 | p | 4 | n | 0 | 1 | 12.034'404'895'0 | u | ~ 0 | % | ~ 0 | 32.047'954'000'0 | MeV | 4.879'090'000'0 | MeV | - | | - | | 1.84E-16 | year | 5.800 | nano-seconds ( x⁻⁹ ) | 60.000'000 | % | 2p | 1,771.300 | keV | ¹⁰C | ¹²O > [ 60 % , 2p , 1,771.3 keV ] > ¹⁰C | ? | % | β+ | 13,687.700 | keV | ¹²N | ¹²O > [ ? % , β+ , 13,687.7 keV ] > ¹²N | | | | | | | | | | | | | | | | | | | | | | | | | | | | | 60.000'000 | % | ¹⁰B | ? | % | ⁴He | ? | % | ¹²C | | | | | | | | | | | | | | | | | | | | | | | | | | | |
| Isotope_008_o_13_u | Unstable | ¹³O | Fermion | 8 | p | 5 | n | 3/2 | -1 | 13.024'812'213'0 | u | ~ 0 | % | ~ 0 | 23.112'428'000'0 | MeV | 5.811'994'000'0 | MeV | - | | - | | 2.72E-8 | year | 858.000 | milli-seconds ( x⁻³ ) | 89.000'000 | % | β+ | 16,744.750 | keV | ¹³N | ¹³O > [ 89 % , β+ , 16,744.75 keV ] > ¹³N | 10.900'000 | % | β+p | ? | keV | ¹²C | ¹³O > [ 10.9 % , β+p , ? keV ] > ¹²C | | | | | | | | | | | | | | | | | | | | | | | | | | | | | 89.000'000 | % | ¹³C | 10.900'000 | % | ¹²C | | | | | | | | | | | | | | | | | | | | | | | | | | | | | | |
| Isotope_008_o_14_u | Unstable | ¹⁴O | Boson | 8 | p | 6 | n | 0 | 1 | 14.008'596'250'0 | u | ~ 0 | % | ~ 0 | 8.007'356'000'0 | MeV | 7.052'308'000'0 | MeV | - | | - | | 2.24E-6 | year | 70.598 | seconds ( x⁰ ) | 100.000'000 | % | β+ | 4,121.739 | keV | ¹⁴N | ¹⁴O > [ 100 % , β+ , 4,121.739 keV ] > ¹⁴N | | | | | | | | | | | | | | | | | | | | | | | | | | | | | | | | | | | | 100.000'000 | % | ¹⁴N | | | | | | | | | | | | | | | | | | | | | | | | | | | | | | | | | |
| Isotope_008_o_15_u | Unstable | ¹⁵O | Fermion | 8 | p | 7 | n | 1/2 | -1 | 15.003'065'617'0 | u | ~ 0 | % | ~ 0 | 2.855'605'000'0 | MeV | 7.463'692'000'0 | MeV | 0.718'900'000'0 | nm | - | | 3.87E-6 | year | 122.240 | seconds ( x⁰ ) | 100.000'000 | % | β+ | 1,731.966 | keV | ¹⁵N | ¹⁵O > [ 100 % , β+ , 1,731.966 keV ] > ¹⁵N | | | | | | | | | | | | | | | | | | | | | | | | | | | | | | | | | | | | 100.000'000 | % | ¹⁵N | | | | | | | | | | | | | | | | | | | | | | | | | | | | | | | | | |
| Isotope_008_o_16_s | Stable | ¹⁶O | Boson | 8 | p | 8 | n | 0 | 1 | 15.994'914'619'6 | u | 99.757'000 | % | 15.956'046'977'0 | -4.737'001'410'0 | MeV | 7.976'206'000'0 | MeV | - | | - | | - | | | | | | | | | | | | | | | | | | | | | | | | | | | | | | | | | | | | | | | | | | | | | | | | | | | | | | | | | | | | | | | | | | | | | | | | | | | | | | | | | |
| Isotope_008_o_17_s | Stable | ¹⁷O | Fermion | 8 | p | 9 | n | 5/2 | 1 | 16.999'131'703'0 | u | 0.038'000 | % | 0.006'459'670'0 | -0.808'813'000'0 | MeV | 7.750'731'000'0 | MeV | -1.893'790'000'0 | nm | -0.025'780'000'0 | b | - | | | | | | | | | | | | | | | | | | | | | | | | | | | | | | | | | | | | | | | | | | | | | | | | | | | | | | | | | | | | | | | | | | | | | | | | | | | | | | | | | |
| Isotope_008_o_18_s | Stable | ¹⁸O | Boson | 8 | p | 10 | n | 0 | 1 | 17.999'161'001'0 | u | 0.205'000 | % | 0.036'898'280'1 | -0.781'522'000'0 | MeV | 7.767'025'000'0 | MeV | - | | - | | - | | | | | | | | | | | | | | | | | | | | | | | | | | | | | | | | | | | | | | | | | | | | | | | | | | | | | | | | | | | | | | | | | | | | | | | | | | | | | | | | | |
| Isotope_008_o_19_u | Unstable | ¹⁹O | Fermion | 8 | p | 11 | n | 5/2 | 1 | 19.003'580'130'0 | u | ~ 0 | % | ~ 0 | 3.334'870'000'0 | MeV | 7.566'389'000'0 | MeV | - | | - | | 8.39E-7 | year | 26.464 | seconds ( x⁰ ) | 100.000'000 | % | β- | 4,822.260 | keV | ¹⁹F | ¹⁹O > [ 100 % , β- , 4,822.26 keV ] > ¹⁹F | | | | | | | | | | | | | | | | | | | | | | | | | | | | | | | | | | | | 100.000'000 | % | ¹⁹F | | | | | | | | | | | | | | | | | | | | | | | | | | | | | | | | | |
| Isotope_008_o_20_u | Unstable | ²⁰O | Boson | 8 | p | 12 | n | 0 | 1 | 20.004'076'742'0 | u | ~ 0 | % | ~ 0 | 3.797'462'000'0 | MeV | 7.568'505'000'0 | MeV | - | | - | | 4.28E-7 | year | 13.510 | seconds ( x⁰ ) | 100.000'000 | % | β- | 3,814.870 | keV | ²⁰F | ²⁰O > [ 100 % , β- , 3,814.87 keV ] > ²⁰F | | | | | | | | | | | | | | | | | | | | | | | | | | | | | | | | | | | | 100.000'000 | % | ²⁰Ne | | | | | | | | | | | | | | | | | | | | | | | | | | | | | | | | | |
| Isotope_008_o_21_u | Unstable | ²¹O | Fermion | 8 | p | 13 | n | ? | 1 | 21.008'655'886'0 | u | ~ 0 | % | ~ 0 | 8.062'906'000'0 | MeV | 7.389'332'000'0 | MeV | - | | - | | 1.08E-7 | year | 3.420 | seconds ( x⁰ ) | 100.000'000 | % | β- | 8,110.500 | keV | ²¹F | ²¹O > [ 100 % , β- , 8,110.5 keV ] > ²¹F | | | | | | | | | | | | | | | | | | | | | | | | | | | | | | | | | | | | 100.000'000 | % | ²¹Ne | | | | | | | | | | | | | | | | | | | | | | | | | | | | | | | | | |
| Isotope_008_o_22_u | Unstable | ²²O | Boson | 8 | p | 14 | n | 0 | 1 | 22.009'966'947'0 | u | ~ 0 | % | ~ 0 | 9.284'152'000'0 | MeV | 7.364'821'000'0 | MeV | - | | - | | 7.13E-8 | year | 2.250 | seconds ( x⁰ ) | 78.000'000 | % | β- | 6,490.800 | keV | ²²F | ²²O > [ 78 % , β- , 6,490.8 keV ] > ²²F | 22.000'000 | % | β-n | 1,260.400 | keV | ²¹F | ²²O > [ 22 % , β-n , 1,260.4 keV ] > ²¹F | | | | | | | | | | | | | | | | | | | | | | | | | | | | | 69.420'000 | % | ²²Ne | 30.580'000 | % | ²¹Ne | | | | | | | | | | | | | | | | | | | | | | | | | | | | | | |
| Isotope_008_o_23_u | Unstable | ²³O | Fermion | 8 | p | 15 | n | 1/2 | 1 | 23.015'687'659'0 | u | ~ 0 | % | ~ 0 | 14.612'960'000'0 | MeV | 7.163'850'000'0 | MeV | - | | - | | 2.85E-9 | year | 90.000 | milli-seconds ( x⁻³ ) | 69.000'000 | % | β- | 11,283.000 | keV | ²³F | ²³O > [ 69 % , β- , 11,283.0 keV ] > ²³F | 31.000'000 | % | β-n | 3,748.000 | keV | ²²F | ²³O > [ 31 % , β-n , 3,748.0 keV ] > ²²F | | | | | | | | | | | | | | | | | | | | | | | | | | | | | 59.339'000 | % | ²³Ne | 37.250'000 | % | ²²Ne | 3.409'990 | % | ²¹Ne | | | | | | | | | | | | | | | | | | | | | | | | | | | |
| Isotope_008_o_24_u | Unstable | ²⁴O | Boson | 8 | p | 16 | n | 0 | 1 | 24.020'472'917'0 | u | ~ 0 | % | ~ 0 | 19.070'400'000'0 | MeV | 7.015'935'000'0 | MeV | - | | - | | 2.06E-9 | year | 65.000 | milli-seconds ( x⁻³ ) | 82.000'000 | % | β- | 11,511.000 | keV | ²⁴F | ²⁴O > [ 82 % , β- , 11,511.0 keV ] > ²⁴F | 18.000'000 | % | β-n | 7,669.000 | keV | ²³F | ²⁴O > [ 18 % , β-n , 7,669.0 keV ] > ²³F | | | | | | | | | | | | | | | | | | | | | | | | | | | | | 77.080'000 | % | ²⁴Mg | 20.317'990 | % | ²³Ne | 2.520'000 | % | ²²Ne | | | | | | | | | | | | | | | | | | | | | | | | | | | |
| Isotope_008_o_25_u | Unstable | ²⁵O | Fermion | 8 | p | 17 | n | 3/2 | 1 | 25.029'460'000'0 | u | ~ 0 | % | ~ 0 | 27.442'000'000'0 | MeV | 6.723'000'000'0 | MeV | - | | - | | 1.58E-15 | year | 50.000 | nano-seconds ( x⁻⁹ ) | ? | % | n | 300.000 | keV | ²⁴O | ²⁵O > [ ? % , n , 300.0 keV ] > ²⁴O | | | | | | | | | | | | | | | | | | | | | | | | | | | | | | | | | | | | ? | % | ²⁵Na | ? | % | ²⁴Ne | ? | % | ²⁴Mg | | | | | | | | | | | | | | | | | | | | | | | | | | | |
| Isotope_008_o_26_u | Unstable | ²⁶O | Boson | 8 | p | 18 | n | 0 | 1 | 26.038'340'000'0 | u | ~ 0 | % | ~ 0 | 35.713'000'000'0 | MeV | 6.457'000'000'0 | MeV | - | | - | | 1.27E-15 | year | 40.000 | nano-seconds ( x⁻⁹ ) | 70.000'000 | % | 2n | 500.000 | keV | ²⁵O | ²⁶O > [ 70 % , 2n , 500.0 keV ] > ²⁵O | 30.000'000 | % | n | 200.000 | keV | ²⁵O | ²⁶O > [ 30 % , n , 200.0 keV ] > ²⁵O | ? | % | β- | 17,441.000 | keV | ²⁶F | ²⁶O > [ ? % , β- , 17,441.0 keV ] > ²⁶F | | | | | | | | | | | | | | | | | | | | | | 53.956'000 | % | ²⁵Mg | 14.222'600 | % | ²⁵Na | 1.764'000 | % | ²⁴Ne | ? | % | ²⁶Mg | ? | % | ²⁵Mg | | | | | | | | | | | | | | | | | | | | | |
| Isotope_008_o_27_u | Unstable | ²⁷O | Fermion | 8 | p | 19 | n | 3/2 | 1 | 27.048'260'000'0 | u | ~ 0 | % | ~ 0 | 44.954'000'000'0 | MeV | 6.175'000'000'0 | MeV | - | | - | | 8.24E-15 | year | 260.000 | nano-seconds ( x⁻⁹ ) | ? | % | n | 1,170.000 | keV | ²⁶O | ²⁷O > [ ? % , n , 1,170.0 keV ] > ²⁶O | ? | % | 2n | 1,370.000 | keV | ²⁵O | ²⁷O > [ ? % , 2n , 1,370.0 keV ] > ²⁵O | | | | | | | | | | | | | | | | | | | | | | | | | | | | | ? | % | ²³Na | ? | % | ²²Ne | ? | % | ²⁶Mg | ? | % | ²⁵Mg | ? | % | ²⁴Mg | | | | | | | | | | | | | | | | | | | | | |
| Isotope_008_o_28_u | Unstable | ²⁸O | Boson | 8 | p | 20 | n | 0 | 1 | 28.057'810'000'0 | u | ~ 0 | % | ~ 0 | 53.850'000'000'0 | MeV | 5.925'000'000'0 | MeV | - | | - | | 3.17E-15 | year | 100.000 | nano-seconds ( x⁻⁹ ) | ? | % | β- | 20,623.000 | keV | ²⁸F | ²⁸O > [ ? % , β- , 20,623.0 keV ] > ²⁸F | ? | % | 2n | 1,994.000 | keV | ²⁶O | ²⁸O > [ ? % , 2n , 1,994.0 keV ] > ²⁶O | ? | % | n | 824.000 | keV | ²⁷O | ²⁸O > [ ? % , n , 824.0 keV ] > ²⁷O | | | | | | | | | | | | | | | | | | | | | | ? | % | ²³Na | ? | % | ²²Ne | ? | % | ²⁶Mg | ? | % | ²⁵Mg | ? | % | ²⁴Mg | ? | % | ²⁷Al | ? | % | ²⁷Al | ? | % | ²⁷Al | ? | % | ²⁷Al | ? | % | ²⁷Al | ? | % | ²⁷Al | ? | % | ²⁷Al |
---