HYDROGEN TO OGANESSON
ATOMIC ARCHITECTURE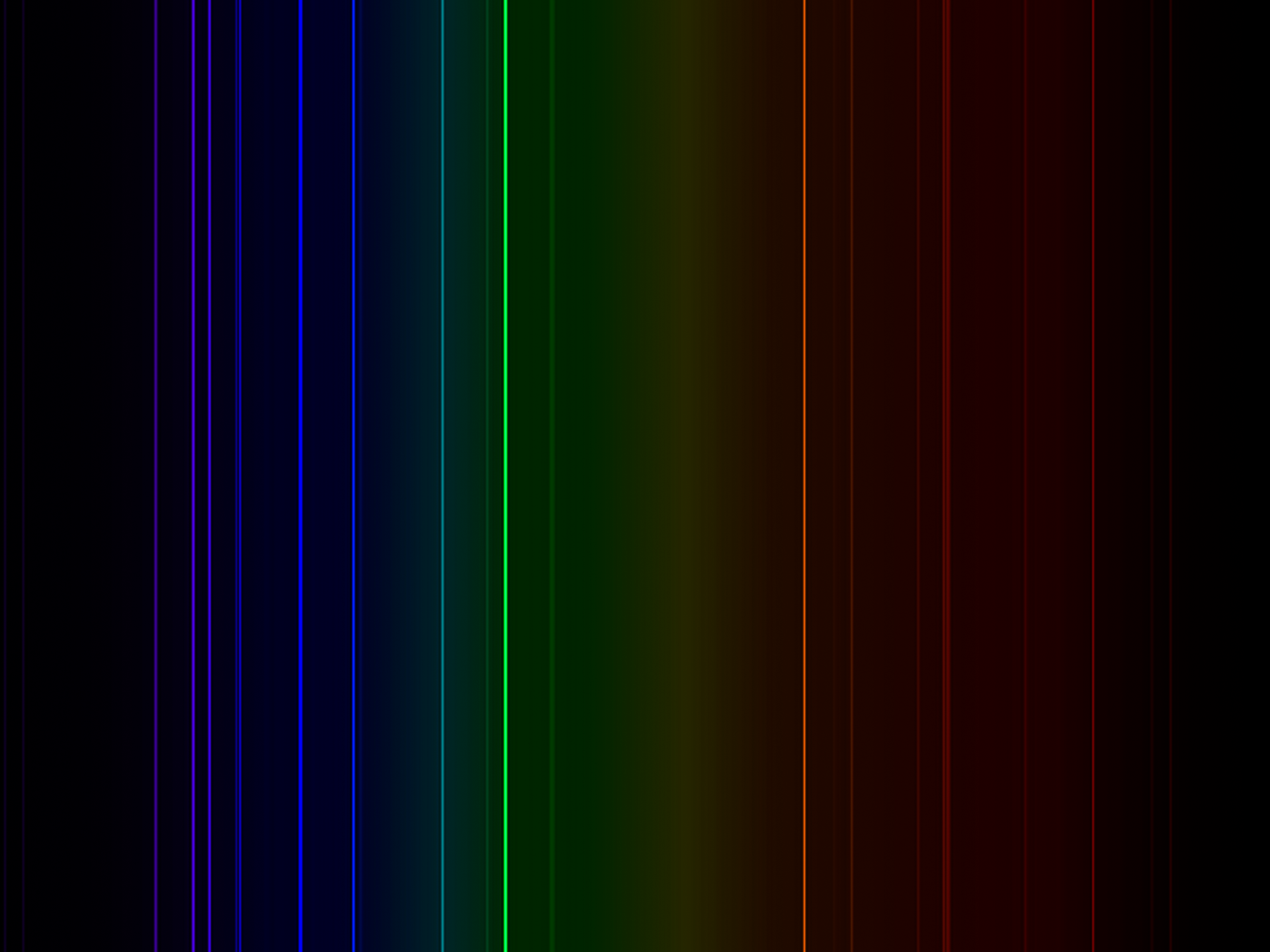 Spectrograph

Elemental Tile

Beryllium
···
OVERVIEW
BERYLLIUM
Be (4)
bəˈrɪliəm
PHONETICS
---
IDENTIFICATION
Beryllium is created through stellar nucleosynthesis. It is a relatively rare element in the universe and is a divalent element which occurs naturally only in combination with other elements in minerals. Notable gemstones which contain beryllium include beryl, aquamarine and emerald.
ELEMENT BRIEF
---
1797, Nicholas Louis Vauquelin, France.
DISCOVERY
---
Ancient Greek, βήρυλλος (bḗrullos, 'beryl'), + -ium.
ETYMOLOGY
---
Beryllium
ELEMENT
---
Be
SYMBOL
---
4
ATOMIC NUMBER
---
7440-41-7
CAS NUMBER
---
PHYSICAL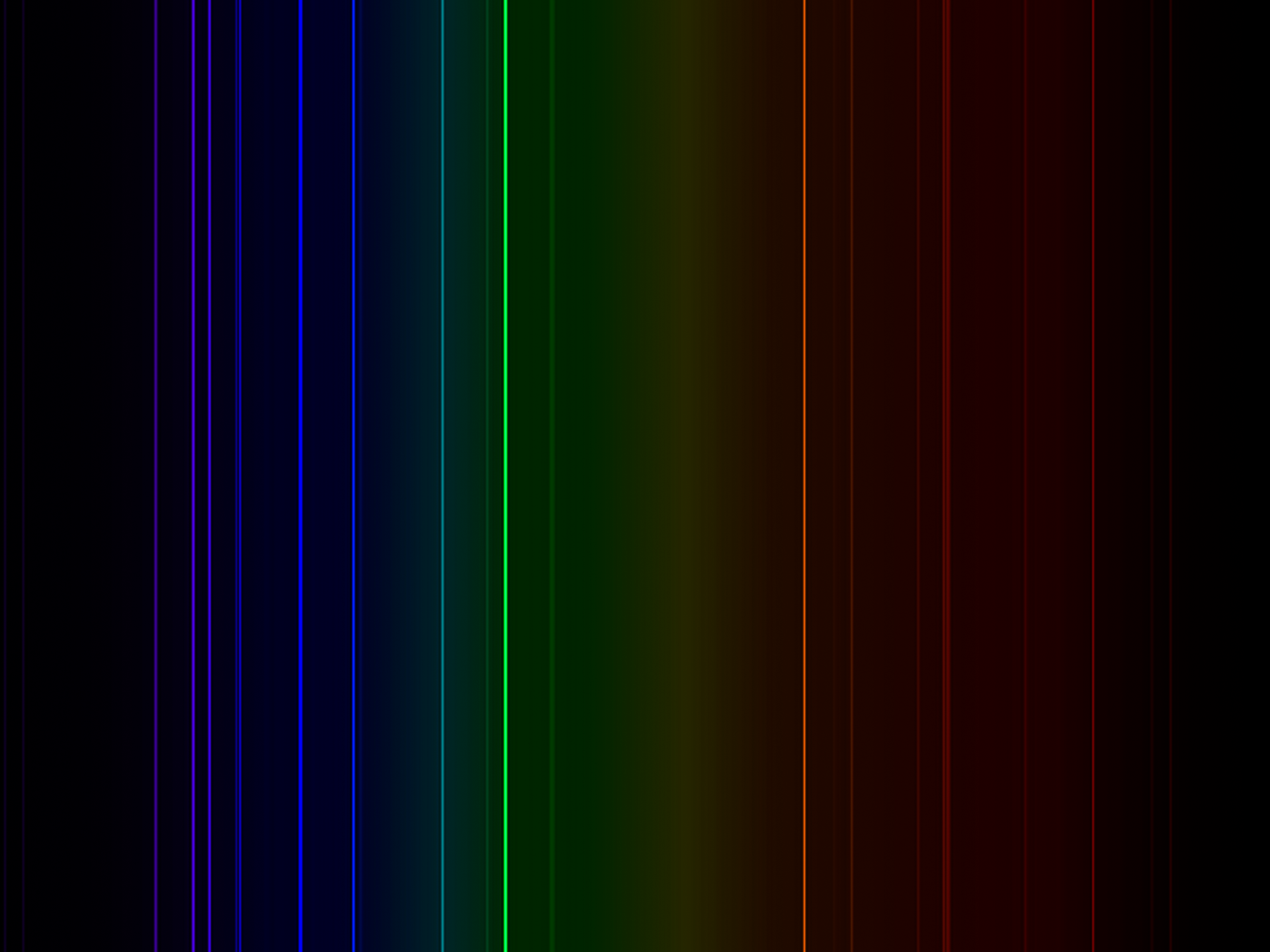 ELEMENTAL SPECTRUM
---
Grey
ELEMENTAL COLOUR
---
-
REFRACTIVE INDEX
---
0.032
POISSON RATIO
---
4.877 cm³
MOLAR VOLUME
---
600.00M Pa, 5.921'5k Atm
BRINELL HARDNESS
---
5.50
MOHS HARDNESS
---
1.67G Pa, 16.481'6k Atm
VICKERS HARDNESS
---
13,000 m/s, Mach 37.900'9
SPEED OF SOUND
---
130.00G Pa, 1.283'0M Atm
BULK MODULUS
---
132.00G Pa, 1.302'7M Atm
SHEAR MODULUS
---
287.00G Pa, 2.832'5M Atm
YOUNG MODULUS
---
ALLOTROPES
---
THERMODYNAMIC
1,560.15 K, 1,287.00 °C
MELTING POINT
---
2,743.15 K, 2,470.00 °C
BOILING POINT
---
-
AUTOMATIC IGNITION
---
-
FLASHPOINT
---
-
CRITICAL TEMPERATURE
---
-
CRITICAL PRESSURE
---
190.000'000 W/(m K)
THERMAL CONDUCTIVITY
---
0.000'011'3 K¯¹
THERMAL EXPANSION
---
1,820.00 J/(kg K)
SPECIFIC HEAT
---
7.950 kJ/mol
HEAT FUSION
---
297.000 kJ/mol
HEAT VAPORISATION
---
-
HEAT COMBUSTION
---
-
CURIE POINT
---
-
NEEL POINT
---
-
ADIABATIC INDEX
---
Solid
PHASE
---
ELECTROMAGNETIC
Conductor
ELECTRICAL TYPE
---
25.00M S/m
CONDUCTIVITY
---
40.00n Ω.m
RESISTIVITY
---
0.026 K
SUPERCONDUCTING POINT
---
Diamagnetic
MAGNETIC TYPE
---
-0.000'000'012'6
MASS SUSCEPTIBILITY
---
-0.000'000'000'113'60
MOLAR SUSCEPTIBILITY
---
-0.000'023'280'00
VOLUME SUSCEPTIBILITY
---
STRUCTURE
Alkaline Earth
CLASSIFICATION
---
9.012'182'2
ATOMIC WEIGHT
---
112 pm
ATOMIC RADIUS
---
102 pm
COVALENT RADIUS SINGLE BOND
---
90 pm
COVALENT RADIUS DOUBLE BOND
---
85 pm
COVALENT RADIUS TRIPLE BOND
---
153 pm
VAN DER WAALS RADIUS
---
[He]2s²
ELECTRON CONFIGURATION
---
Hexagonal, Close Packed Single
CRYSTAL STRUCTURE
---
1.848'00 g/cm³
DENSITY AS SOLID
---
1.690'00 g/cm³
DENSITY AS LIQUID
---
-
DENSITY AS GAS
---
P6₃/mmc
SPACE GROUP NAME
---
194
SPACE GROUP NUMBER
---
π/2, π/2 & 2π/3
LATTICE ANGLES
---
228.58, 228.58 & 358.43 pm
LATTICE CONSTANTS
---
REACTIVITY
2
VALENCE
---
1.57
ELECTRONEGATIVITY
---
-48.24 kJ/mol
ELECTRON AFFINITY
---
IONISATION ENERGY
---
ELEMENTAL DISTRIBUTION
0.000'000'1 %
UNIVERSE
---
0.000'002'9 %
METEORITES
---
0.000'000'01 %
SUN
---
0.000'19 %
EARTH CRUST
---
0.000'000'000'06 %
OCEANS
---
0.000'000'5 %
HUMANS
---
ISOTOPES
Stable
HALF LIFE
---
Stable
LIFETIME
---
2s² = 2, 0, 0, -1/2
QUANTUM NUMBERS
---
7.630'00 b σs
NEUTRON CROSS SECTION
---
0.007'60 b σa
NEUTRON MASS ABSORPTION
---
STABLE ISOTOPES
---
UNSTABLE ISOTOPES
---
ISOTOPIC CHAIN
| Isotope | Stability | Symbol | Type | Protons | | Neutrons | | Spin | Parity | Mass | | Abundance | | Mass Measure | Mass Excess | | Binding Energy | | Dipole Moment | | Quadrupole Moment | | Halflife in Years | | Halflife in Seconds | | A01 Decay Probability | | A01 Decay Mode | A01 Decay Energy | | A01 Decay Daughter | A01 Decay Link | A02 Decay Probability | | A02 Decay Mode | A02 Decay Energy | | A02 Decay Daughter | A02 Decay Link | A03 Decay Probability | | A03 Decay Mode | A03 Decay Energy | | A03 Decay Daughter | A03 Decay Link | A04 Decay Probability | | A04 Decay Mode | A04 Decay Energy | | A04 Decay Daughter | A04 Decay Link | A05 Decay Probability | | A05 Decay Mode | A05 Decay Energy | | A05 Decay Daughter | A05 Decay Link | A06 Decay Probability | | A06 Decay Mode | A06 Decay Energy | | A06 Decay Daughter | A06 Decay Link | Y01 Decay Product Yield | | Y01 Decay Product Nuclide | Y02 Decay Product Yield | | Y02 Decay Product Nuclide | Y03 Decay Product Yield | | Y03 Decay Product Nuclide | Y04 Decay Product Yield | | Y04 Decay Product Nuclide | Y05 Decay Product Yield | | Y05 Decay Product Nuclide | Y06 Decay Product Yield | | Y06 Decay Product Nuclide | Y07 Decay Product Yield | | Y07 Decay Product Nuclide | Y08 Decay Product Yield | | Y08 Decay Product Nuclide | Y09 Decay Product Yield | | Y09 Decay Product Nuclide | Y10 Decay Product Yield | | Y10 Decay Product Nuclide | Y11 Decay Product Yield | | Y11 Decay Product Nuclide | Y12 Decay Product Yield | | Y12 Decay Product Nuclide |
| --- | --- | --- | --- | --- | --- | --- | --- | --- | --- | --- | --- | --- | --- | --- | --- | --- | --- | --- | --- | --- | --- | --- | --- | --- | --- | --- | --- | --- | --- | --- | --- | --- | --- | --- | --- | --- | --- | --- | --- | --- | --- | --- | --- | --- | --- | --- | --- | --- | --- | --- | --- | --- | --- | --- | --- | --- | --- | --- | --- | --- | --- | --- | --- | --- | --- | --- | --- | --- | --- | --- | --- | --- | --- | --- | --- | --- | --- | --- | --- | --- | --- | --- | --- | --- | --- | --- | --- | --- | --- | --- | --- | --- | --- | --- | --- | --- | --- | --- | --- | --- | --- | --- | --- | --- |
| Isotope_004_be_5_u | Unstable | ⁵Be | Fermion | 4 | p | 1 | n | 1/2 | 1 | 5.040'790'000'0 | u | ~ 0 | % | ~ 0 | 37.996'000'000'0 | MeV | -0.154'700'000'0 | MeV | - | | - | | ? | | | | ? | % | p | 5,380.000 | keV | ⁴Li | ⁵Be > [ ? % , p , 5,380.0 keV ] > ⁴Li | | | | | | | | | | | | | | | | | | | | | | | | | | | | | | | | | | | | ? | % | ³He | | | | | | | | | | | | | | | | | | | | | | | | | | | | | | | | | |
| Isotope_004_be_6_u | Unstable | ⁶Be | Boson | 4 | p | 2 | n | 0 | 1 | 6.019'726'317'0 | u | ~ 0 | % | ~ 0 | 18.374'947'000'0 | MeV | 4.487'262'000'0 | MeV | - | | - | | 1.58E-28 | year | 5.000 | zepto-seconds ( x⁻²¹ ) | 100.000'000 | % | 2p | 1,372.090 | keV | ⁴He | ⁶Be > [ 100 % , 2p , 1,372.09 keV ] > ⁴He | | | | | | | | | | | | | | | | | | | | | | | | | | | | | | | | | | | | 100.000'000 | % | ⁴He | | | | | | | | | | | | | | | | | | | | | | | | | | | | | | | | | |
| Isotope_004_be_7_u | Unstable | ⁷Be | Fermion | 4 | p | 3 | n | 3/2 | -1 | 7.016'929'828'0 | u | ~ 0 | % | ~ 0 | 15.770'034'000'0 | MeV | 5.371'400'000'0 | MeV | - | | - | | 1.46E-1 | year | 4.598 | mega-seconds ( x⁶ ) | 100.000'000 | % | ϵ | 861.893 | keV | ⁷Li | ⁷Be > [ 100 % , ϵ , 861.893 keV ] > ⁷Li | | | | | | | | | | | | | | | | | | | | | | | | | | | | | | | | | | | | 100.000'000 | % | ⁷Li | | | | | | | | | | | | | | | | | | | | | | | | | | | | | | | | | |
| Isotope_004_be_8_u | Unstable | ⁸Be | Boson | 4 | p | 4 | n | 0 | 1 | 8.005'305'103'0 | u | ~ 0 | % | ~ 0 | 4.941'672'000'0 | MeV | 7.062'435'000'0 | MeV | - | | - | | 2.12E-24 | year | 67.000 | atto-seconds ( x⁻¹⁸ ) | 100.000'000 | % | α | 91.840 | keV | ⁴He | ⁸Be > [ 100 % , α , 91.84 keV ] > ⁴He | | | | | | | | | | | | | | | | | | | | | | | | | | | | | | | | | | | | 100.000'000 | % | ⁴He | | | | | | | | | | | | | | | | | | | | | | | | | | | | | | | | | |
| Isotope_004_be_9_s | Stable | ⁹Be | Fermion | 4 | p | 5 | n | 3/2 | -1 | 9.012'182'201'0 | u | 100.000'000 | % | 9.012'182'201'0 | 11.347'648'000'0 | MeV | 6.462'758'000'0 | MeV | -1.177'800'000'0 | nm | 0.053'000'000'0 | b | - | | | | | | | | | | | | | | | | | | | | | | | | | | | | | | | | | | | | | | | | | | | | | | | | | | | | | | | | | | | | | | | | | | | | | | | | | | | | | | | | | |
| Isotope_004_be_10_u | Unstable | ¹⁰Be | Boson | 4 | p | 6 | n | 0 | 1 | 10.013'533'818'0 | u | ~ 0 | % | ~ 0 | 12.606'670'000'0 | MeV | 6.497'711'000'0 | MeV | - | | - | | 1.51E+6 | years | 47.747 | tera-seconds ( x¹² ) | 100.000'000 | % | β- | 555.939 | keV | ¹⁰B | ¹⁰Be > [ 100 % , β- , 555.939 keV ] > ¹⁰B | | | | | | | | | | | | | | | | | | | | | | | | | | | | | | | | | | | | 100.000'000 | % | ¹⁰B | | | | | | | | | | | | | | | | | | | | | | | | | | | | | | | | | |
| Isotope_004_be_11_u | Unstable | ¹¹Be | Fermion | 4 | p | 7 | n | 1/2 | 1 | 11.021'657'749'0 | u | ~ 0 | % | ~ 0 | 20.174'064'000'0 | MeV | 5.952'822'000'0 | MeV | - | | - | | 4.38E-7 | year | 13.810 | seconds ( x⁰ ) | 97.000'000 | % | β- | 11,506.130 | keV | ¹¹B | ¹¹Be > [ 97 % , β- , 11,506.13 keV ] > ¹¹B | 2.900'000 | % | β-α | 2,841.010 | keV | ⁷Li | ¹¹Be > [ 2.9 % , β-α , 2,841.01 keV ] > ⁷Li | | | | | | | | | | | | | | | | | | | | | | | | | | | | | 97.000'000 | % | ¹¹B | 2.900'000 | % | ⁷Li | | | | | | | | | | | | | | | | | | | | | | | | | | | | | | |
| Isotope_004_be_12_u | Unstable | ¹²Be | Boson | 4 | p | 8 | n | 0 | 1 | 12.026'920'737'0 | u | ~ 0 | % | ~ 0 | 25.076'506'000'0 | MeV | 5.720'826'000'0 | MeV | - | | - | | 6.81E-10 | year | 21.500 | milli-seconds ( x⁻³ ) | 100.000'000 | % | β- | 11,707.600 | keV | ¹²B | ¹²Be > [ 100 % , β- , 11,707.6 keV ] > ¹²B | 0.500'000 | % | β-n | 8,337.300 | keV | ¹¹B | ¹²Be > [ 0.5 % , β-n , 8,337.3 keV ] > ¹¹B | | | | | | | | | | | | | | | | | | | | | | | | | | | | | 98.000'000 | % | ¹²C | 1.600'000 | % | ⁴He | 0.500'000 | % | ¹¹B | | | | | | | | | | | | | | | | | | | | | | | | | | | |
| Isotope_004_be_13_u | Unstable | ¹³Be | Fermion | 4 | p | 9 | n | 1/2 | 1 | 13.035'693'007'0 | u | ~ 0 | % | ~ 0 | 33.247'823'000'0 | MeV | 5.273'070'000'0 | MeV | - | | - | | 1.58E-17 | year | 500.000 | pico-seconds ( x⁻¹² ) | ? | % | n | 100.000 | keV | ¹²Be | ¹³Be > [ ? % , n , 100.0 keV ] > ¹²Be | | | | | | | | | | | | | | | | | | | | | | | | | | | | | | | | | | | | ? | % | ⁴He | ? | % | ¹²C | ? | % | ¹¹B | | | | | | | | | | | | | | | | | | | | | | | | | | | |
| Isotope_004_be_14_u | Unstable | ¹⁴Be | Boson | 4 | p | 10 | n | 0 | 1 | 14.042'892'920'0 | u | ~ 0 | % | ~ 0 | 39.954'498'000'0 | MeV | 4.993'897'000'0 | MeV | - | | - | | 1.38E-10 | year | 4.350 | milli-seconds ( x⁻³ ) | 98.000'000 | % | β-n | 15,321.000 | keV | ¹³B | ¹⁴Be > [ 98 % , β-n , 15,321.0 keV ] > ¹³B | 0.800'000 | % | β-2n | 10,443.000 | keV | ¹²B | ¹⁴Be > [ 0.8 % , β-2n , 10,443.0 keV ] > ¹²B | 0.200'000 | % | β-3n | ? | keV | ¹¹B | ¹⁴Be > [ 0.2 % , β-3n , ? keV ] > ¹¹B | 0.020'000 | % | β-t | ? | keV | ¹¹Be | ¹⁴Be > [ 0.02 % , β-t , ? keV ] > ¹¹Be | 0.004'000 | % | β-α | 4,479.000 | keV | ¹⁰Li | ¹⁴Be > [ 0.004 % , β-α , 4,479.0 keV ] > ¹⁰Li | | | | | | | | 98.000'000 | % | ¹³C | 1.058'400 | % | ¹²C | 0.219'400 | % | ¹¹B | 0.014'832 | % | ⁴He | 0.001'960 | % | ⁹Be | 0.000'580 | % | ⁷Li | 0.000'580 | % | ⁷Li | 0.000'580 | % | ⁷Li | 0.000'580 | % | ⁷Li | 0.000'580 | % | ⁷Li | 0.000'580 | % | ⁷Li | 0.000'580 | % | ⁷Li |
| Isotope_004_be_15_u | Unstable | ¹⁵Be | Fermion | 4 | p | 11 | n | ? | 0 | 15.053'460'000'0 | u | ~ 0 | % | ~ 0 | 49.798'000'000'0 | MeV | 4.543'000'000'0 | MeV | - | | - | | 6.34E-15 | year | 200.000 | nano-seconds ( x⁻⁹ ) | ? | % | n | 1,772.000 | keV | ¹⁴Be | ¹⁵Be > [ ? % , n , 1,772.0 keV ] > ¹⁴Be | | | | | | | | | | | | | | | | | | | | | | | | | | | | | | | | | | | | ? | % | ⁷Li | ? | % | ⁴He | ? | % | ¹³C | ? | % | ¹²C | ? | % | ¹¹B | ? | % | ⁹Be | ? | % | ⁹Be | ? | % | ⁹Be | ? | % | ⁹Be | ? | % | ⁹Be | ? | % | ⁹Be | ? | % | ⁹Be |
| Isotope_004_be_16_u | Unstable | ¹⁶Be | Boson | 4 | p | 12 | n | 0 | 1 | 16.061'920'000'0 | u | ~ 0 | % | ~ 0 | 57.678'000'000'0 | MeV | 4.271'000'000'0 | MeV | - | | - | | 6.34E-15 | year | 200.000 | nano-seconds ( x⁻⁹ ) | ? | % | 2n | 1,581.000 | keV | ¹⁴Be | ¹⁶Be > [ ? % , 2n , 1,581.0 keV ] > ¹⁴Be | | | | | | | | | | | | | | | | | | | | | | | | | | | | | | | | | | | | ? | % | ⁷Li | ? | % | ⁴He | ? | % | ¹³C | ? | % | ¹²C | ? | % | ¹¹B | ? | % | ⁹Be | ? | % | ⁹Be | ? | % | ⁹Be | ? | % | ⁹Be | ? | % | ⁹Be | ? | % | ⁹Be | ? | % | ⁹Be |
---